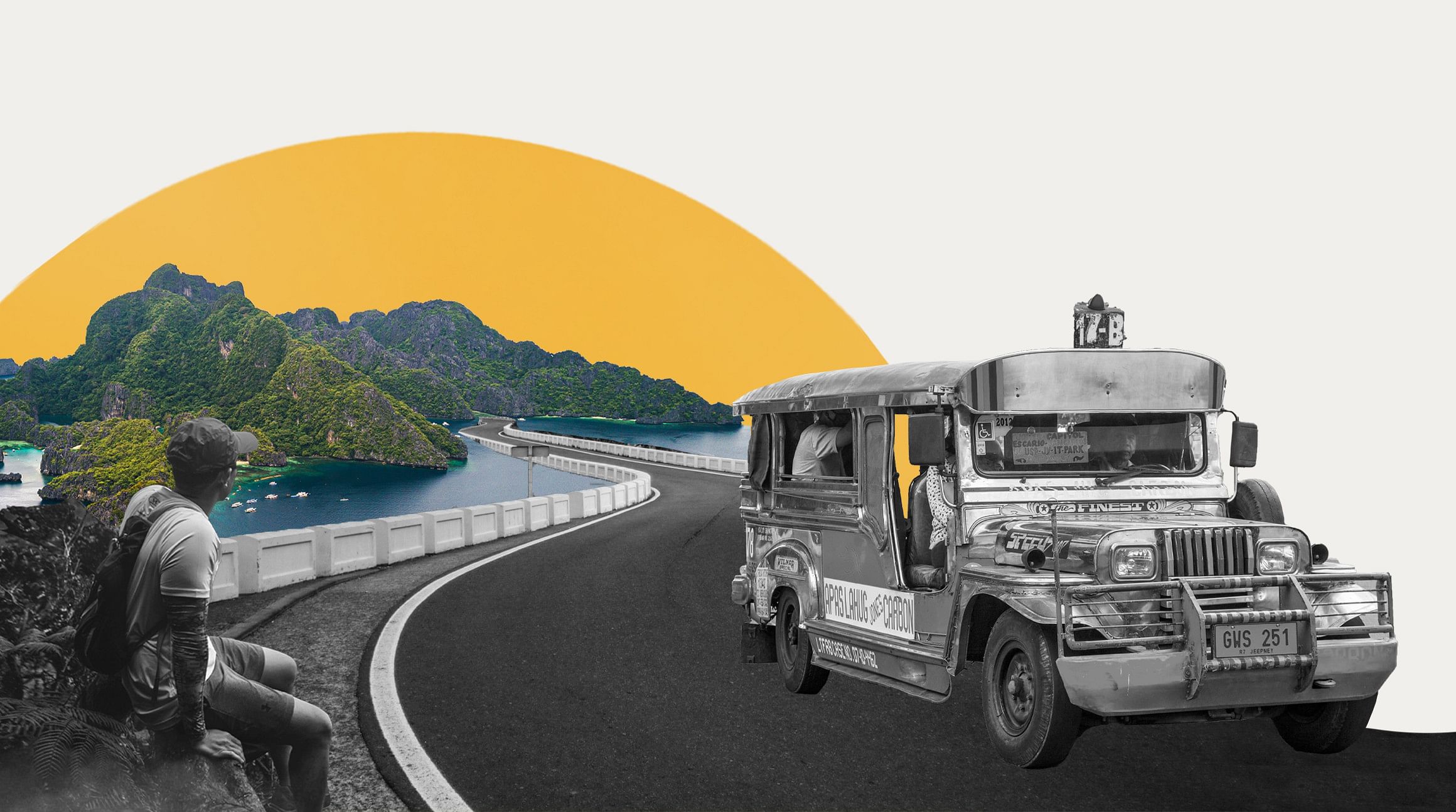 The Philippines tops nearly every traveler's Southeast Asia bucket list, and for good reason. With over 7,000 islands spread over 300,000 square kilometers, there's plenty to fill an epic itinerary. Visit popular destinations like Manila, Boracay, and Palawan, or have an off-the-beaten-path adventure in Pangasinan, Cagayan Valley, and the Philippines Highlands. 
If you're planning a trip to the Philippines, we've got you. In this article, you'll find all you need to know, including:
Best Time to Visit the Philippines
There's never a bad time to visit the Philippines, but you'll want to skip the high season if you're hoping to avoid high prices and crowds. November to April is the busiest time of year in the Philippines, with accommodation prices and airfares nearly tripling. 
Shoulder season is the ideal time to visit, but it's a slim window. Visit in May or October for fewer crowds. You'll still have dry weather, prices are slightly lower, and you'll travel in time for events like the Magayon Festival in Legazpi in May and MassKara Festival in Bacolod in late October.
The Philippines' low season is between June and September. It means fewer tourists and cheaper prices, but it also brings rain, rain, and more rain. However, if you're a surfer, this could be the best time of year to visit, with Siargio's Cloud 9 peaking in August.
Top Attractions in the Philippines
No matter what time of year you visit, there's plenty to see and do in the Philippines. Here are the top attractions to add to your itinerary.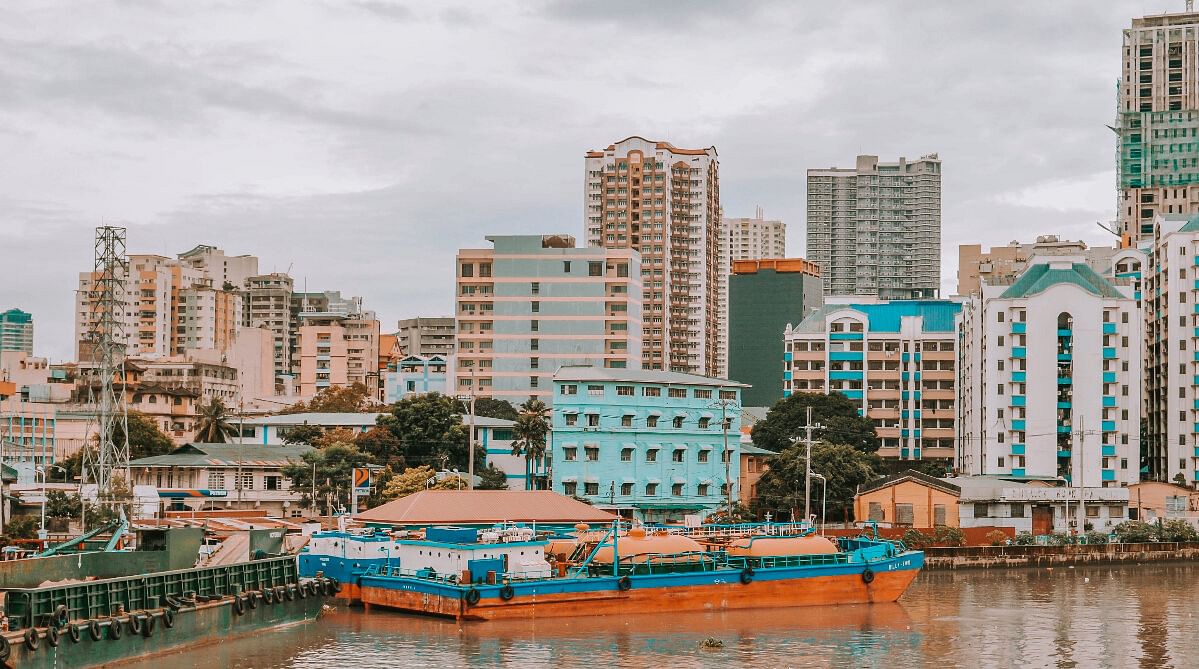 Manila
Manila
Manila is the Philippines' bustling capital city, located on the island of Luzon. It's where most visitors arrive and the best jumping-off point for flights and boats to other areas of the country. Here, you'll find a vibrant food and arts scene and plenty of historic and cultural landmarks. 
Top attractions in Manila:
Intramuros (the "Walled City": The city's oldest district with Spanish-era landmarks, including Fort Santiago, Rizal Shrine, Manila Cathedral, San Agustin Church, and Casa Manila.
Bamboo Organ of Las Piñas: A national treasure built between ​​1816 and 1824.
Ayala Museum: Exhibits on Filipino arts, culture, and history.
Rizal Park ("Luneta"): 60 hectares of open lawns, plazas, gardens, and trails built as an homage to the Phillippines' national hero, Jose Rizal.
Quiapo Church: One of Manila's most significant religious and historical landmarks.
Binondo: This lively district is said to be the world's first Chinatown, with hole-in-the-wall foodie spots and the iconic Binondo Church. 
Makati: Head here for the city's best street food, served by its famous "jolly jeeps" (food trucks).
White Beach
Boracay
For stretches of postcard-worthy white sand beaches, look no further than Boracay. Aptly named White Beach is one of the country's most popular, with bright sand and turquoise waters. For a more local vibe, head to nearby Manoc-Manoc Beach and Cagban Beach. 
Top attractions in Boracay:
White Beach: Four kilometers of white sand lined with restaurants, bars, and dive shops.
Manoc-Manoc Beach and Cagban Beach: More off-the-beaten-path beaches with a local vibe.
Island-hopping: Hop on a paraw (outrigger sailboat) to explore Magic Island, Crocodile Island, and Crystal Cove Beach.
Bulabog Beach: Best for windsurfing, kitesurfing, and parasailing.
Ariel's Point: Swim, kayak, paddleboard, and brave one of five cliff-jumping platforms.
Mount Luho: Hike to its peak for a panoramic island view.
Tambisaan: The island's best spot for snorkeling.
Guimaras: A rural island with mango fields and rice paddies well worth the day trip.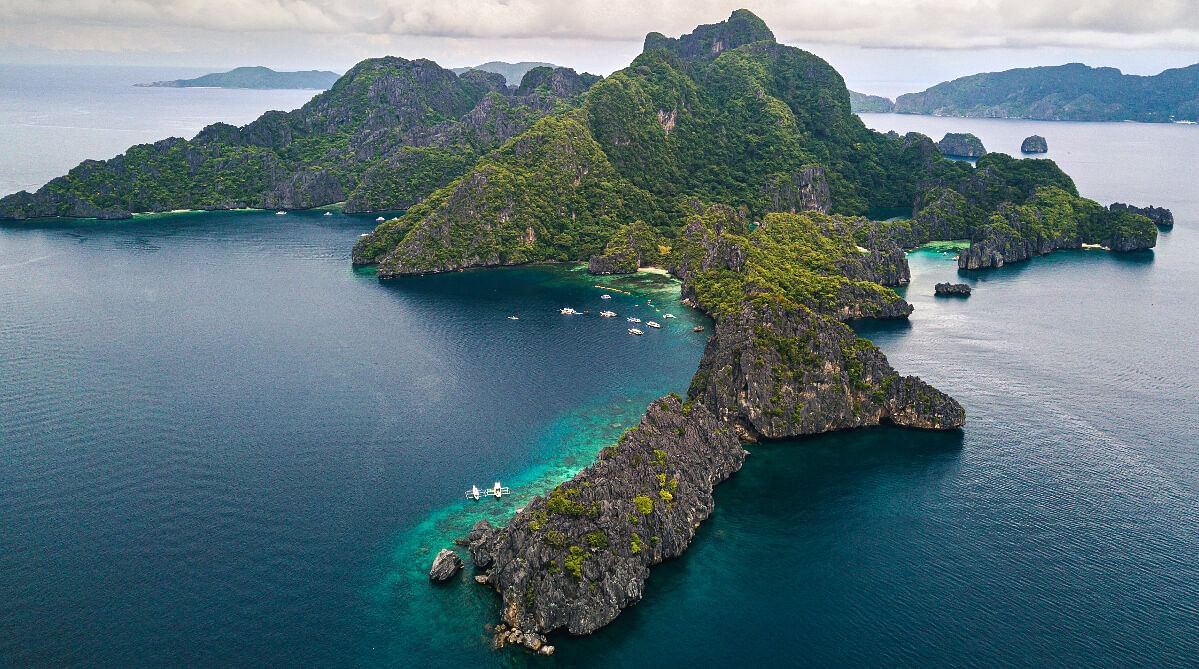 El Nido
Palawan
Palawan is one of the Philippines' most sparsely populated regions, located in the western part of the archipelago and stretching to Borneo. It has 1,700 unspoiled islands and islets with white-sand beaches, soaring limestone cliffs, lush jungles, and shipwreck dive sites. 
Top attractions in Palawan:
El Nido: Known for its beautiful beaches and protected ecosystem (think turquoise lagoons, limestone cliffs, and lush mangrove forests).
Coron: Head here for shipwreck dive sites, crystal-clear lagoons, and Kayangan and Barracuda lakes.
Puerto Princesa: Navigate the Underground River, a UNESCO World Heritage Site and one of the New Seven Wonders of Nature.
San Vicente: Home to the Philippines' longest beach and Port Barton beach town.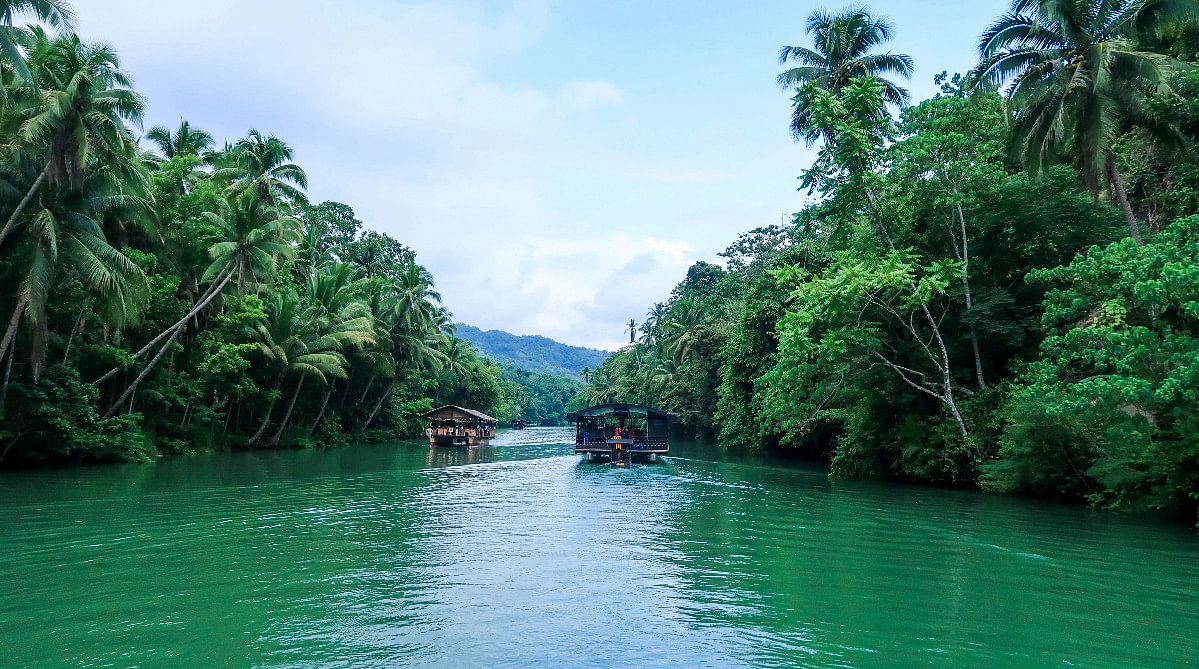 Bohol
Cebu 
Cebu is the Philippines' second-largest cultural and commercial hub. However, it's Cebu's proximity to the Visayas that makes it a must-visit. From here, you can access gorgeous spots like Moalboal, Malapascua, and Bantayan Island.
Top attractions in Cebu:
Kawasan Falls (Moalboal): Three waterfalls, the largest of which cascades into milky-blue swimming holes.
Paradise Beach (Bantayan Island): A stunning cove beach perfect for swimming and popular with locals.
Malapascua Island: Famous for reefs and diving with thresher sharks. 
Bohol: Home to the Philippine Tarsier Sanctuary and picturesque Chocolate Hills.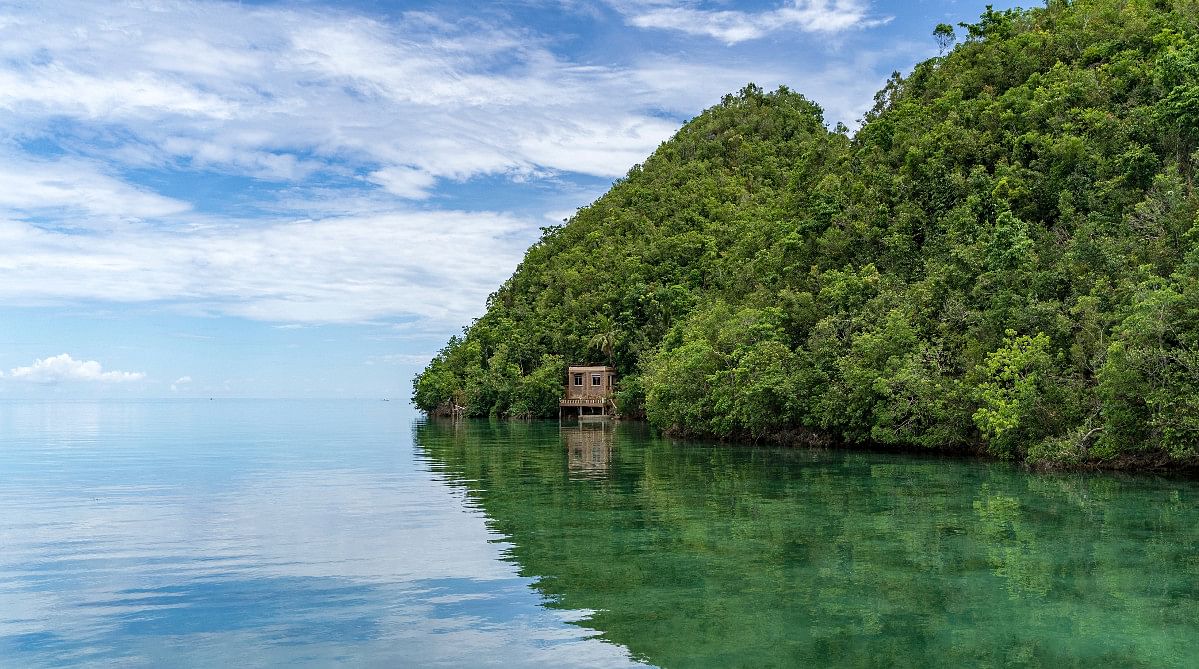 Sipalay 
Negros
Negros is the Philippines' fourth largest island, home to both bustling cities and idyllic beaches. The island's rugged mountain interior is ideal for hiking, while its picturesque beaches with abundant marine life are fantastic for sunbathing, swimming, and diving.
Top attractions in Negros:
Bacolod: Home to the October MassKara Festival and a good jumping-off point for trips to Mt Kanlaon Natural Park and Sipalay.
Dumaguete: The ideal base for exploring southern Negros, with a harborfront promenade and stunning sea views.
Sugar Beach: An off-the-beaten-path paradise with white sand and blue-green water.
Danjugan Island Marine Reserve & Sanctuary: A 43-hectare wildlife sanctuary with lagoons, bat caves, limestone and mangrove forests, and colorful coral reefs.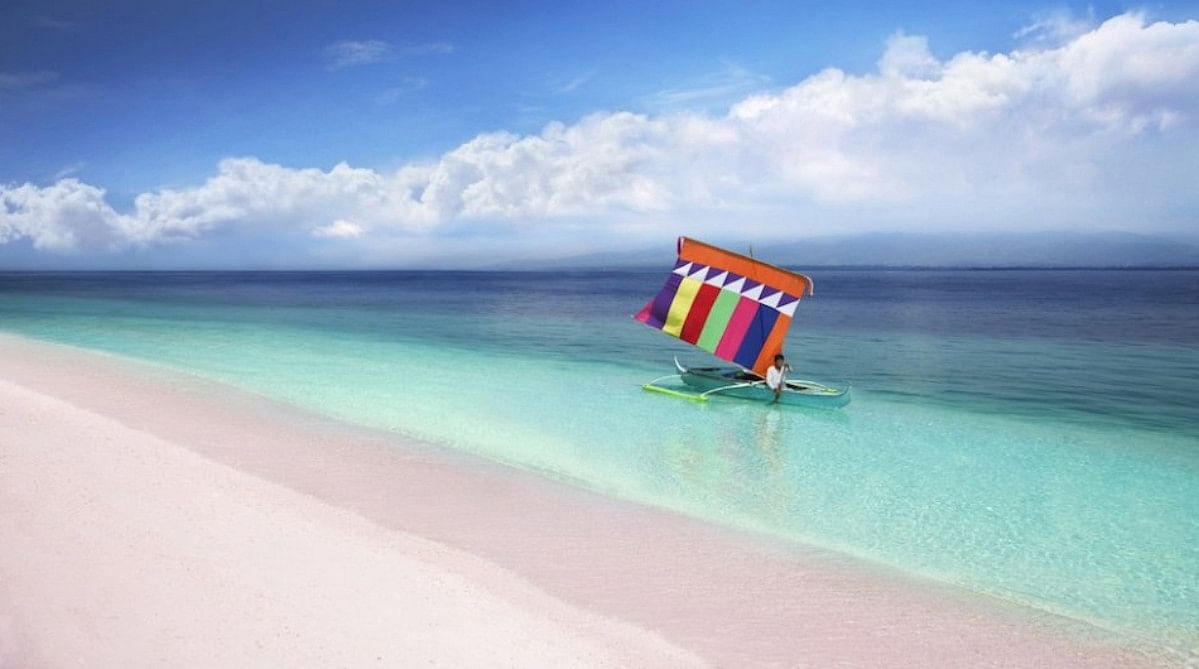 Great Santa Cruz Island. Credit: PLN Media
Zamboanga Peninsula
The Zamboanga Peninsula is celebrated for its breathtaking natural beauty. The island has no shortage of mountains, beaches, waterfalls, lagoons, and mangroves, making it a top spot for adventure-seekers. Most hire motorcycles to explore the region, traveling from north to south (or visa versa).
Top attractions in Zamboanga:
Zamboanga City ("City of Flowers"): One of the busiest ports in the Philippines, also called "Asia's Latin City" for its Hispanic influences.
Great Santa Cruz Island: Named one of the world's most beautiful beaches by National Geographic for its stretches of pink sand backed by lush mangroves.
Once Islas: A set of 11 remote islets, seven of which have been opened to the public.
Mount Timolan: Hike 1,777 meters to its peak, where you'll have a spectacular, unobstructed view of the landscape below.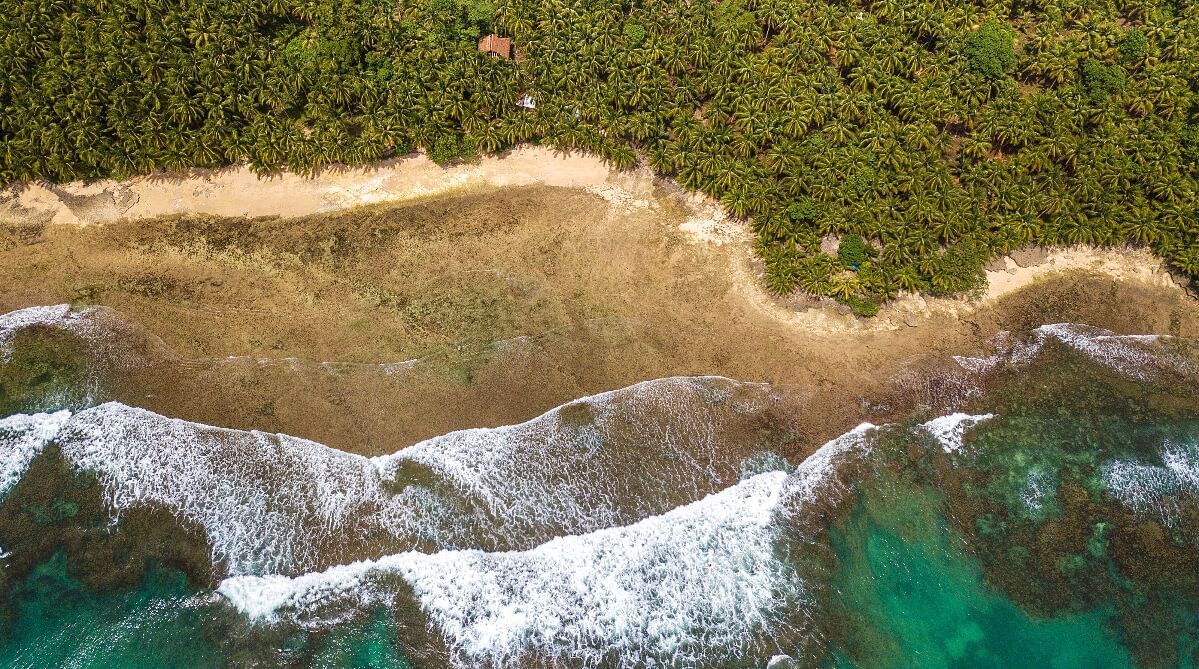 Siargao
Hidden Gems
Pangasinan
Explore Hundred Islands National Park, an archipelago of 123 tiny limestone islets with crystal-clear waters and deserted beaches. 
Siargao
This off-the-beaten-path surf town is known for its legendary "Cloud 9" wave. Non-surfers can spend the day soaking up the sun on the island's pristine beaches.
Cagayan Valley
Visit Cagayan Valley for its caves, forests, and waterfalls. Capisaan is the fifth longest cave system in the country, with more than four kilometers of underground tunnels.
Cordillera Administrative Region
The Philippines' highlands are the ideal spot for hiking and biking. Explore the mountains and 2,000-year-old rice terraces where indigenous tribes have lived for centuries.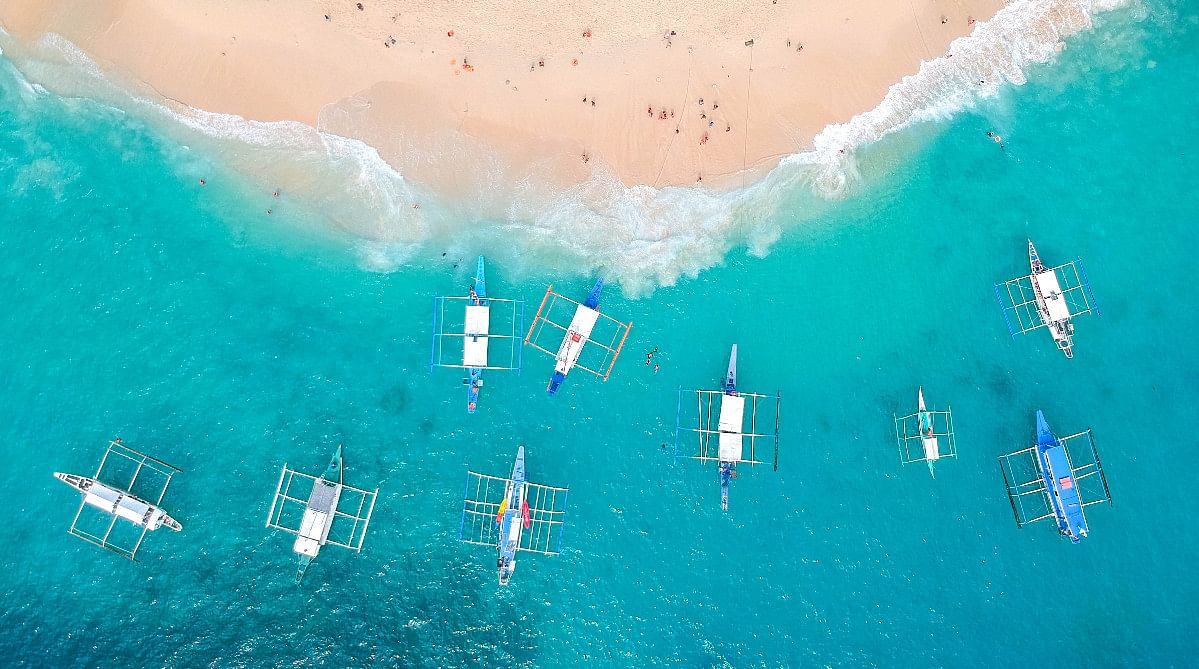 Paraws in Palawan.
Bucket List Experiences
Add these experiences to your Philippines bucket list.
Dig into Filipino street food from Makati's famous "jolly jeeps" in Manila. 
Ride a jeepney (WW2-era cargo trucks repurposed as passenger vehicles) like a local.
Go cliff-jumping from Ariel's Point on Boracay Island.
Admire the pink-sand beach on Grande Santa Cruz Island.
Dive among shipwrecks in Coron.
Experience the colorful MassKara Festival in Bacolod.
Catch a "Cloud 9" wave in Siargo.
Explore the Underground River in Puerto Princesa.
Take a paraw to island hop in Boracay and Palawan.
Visit indigenous tribes in the Philippines' highlands.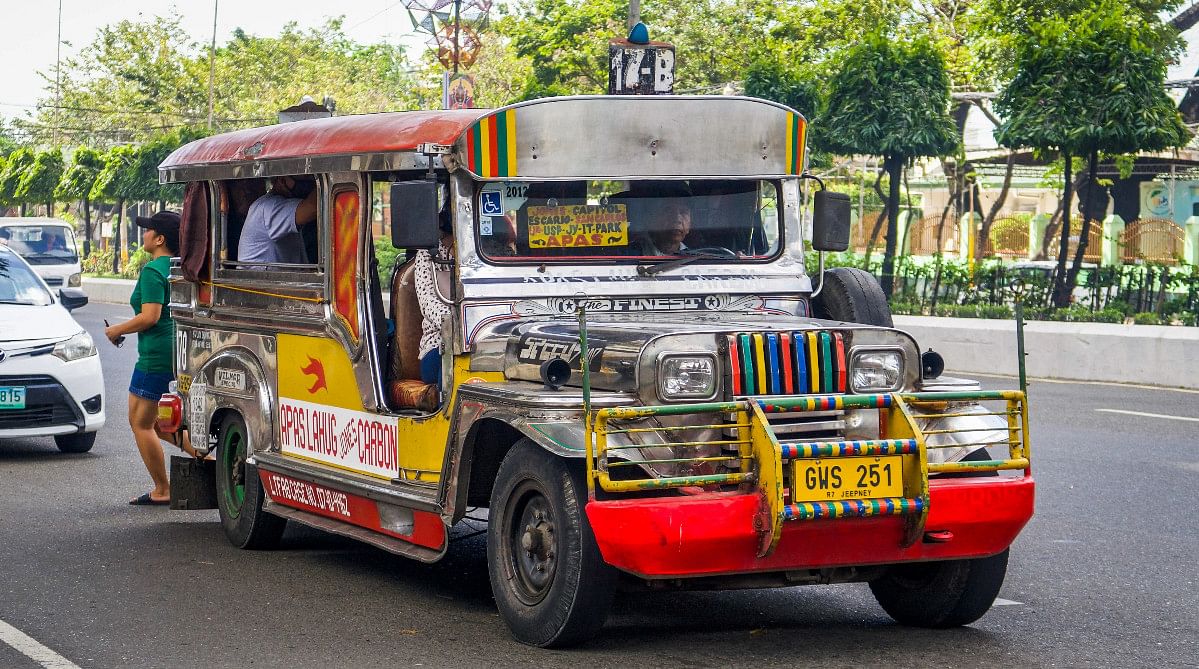 Traveling by jeepney in Manila.
Philippines Travel Tips
Here are a few travel tips to keep in mind for a trip to the Philippines.
Language
The Philippines has nearly 180 languages and dialects, including Filipino and Tagalog, English, and Spanish. Though English is largely spoken, learning some key words and phrases before you go is a good idea! 
Yes = Oo
No = Hindi
Hello = Kamusta
Goodbye = Paalam
Excuse me = Ipagpaumanhin nyo po
Please = Pakiusap
Thank you = Salamat
How much is it? = Magkano ito?
May I have the bill? = Maaari ko bang makuha ang bayarin?
Where is… = Nasaan ang…
Do you speak… = Nakakapag salita ka ba ng...
Currency
The currency in the Philippines is the Philippines Peso (PHP). Many hotels, restaurants, and local vendors prefer cash, so make sure you always have cash handy. Popular tourist spots like Manila and Boracay will have plenty of ATMs, but they're harder to find on smaller islands, so plan your cash withdrawals accordingly.
Plugs and Adaptors
The Philippines has type A (North American standard) sockets with two flat pins and operates on a 220V supply voltage. If you're traveling from outside North America, it's best to pack a universal plug adaptor and voltage converter.
Getting Around
The easiest way to travel from island to island in the Philippines is by air. However, ferries are also available for shorter distances. On-island, you can travel by bus, jeepney, and motorcycle.
Traveling By Air in the Philippines
You can reach nearly every island in the Philippines by air, making it the easiest way to get around. However, you'll need to backtrack to a major hub like Manila or Cebu for every stop on your itinerary. Aside from Philippine Airlines, there are four main budget airlines: Airphil Express, Cebu Pacific, Zest Air, and Seair.
Traveling By Ferry in the Philippines
Ferries are a great way to get around the Visayas but aren't ideal for longer routes. They're the go-to (and, sometimes, the only form of transport available) for shorter, inter-island trips. Ferry fares are quite inexpensive, and you can purchase tickets right up until departure.
Public Transportation in the Philippines
Once you've arrived at your destination, you can get around by bus, jeepney, FX taxi, or tricycle. A bus is best if you're traveling long distances, while jeepneys, FX taxis, and tricycles are ideal within cities and towns.
Jeepneys are Second World War cargo trucks repurposed into colorful passenger vehicles. They have low fares and no stops, so you'll have to flag one down. FX taxis are air-conditioned Toyota minivans that operate inner and inter-city routes. And tricycles (habel-habel) are motorcycles with four-passenger sidecars. They're your best bet outside big cities like Manila and Cebu.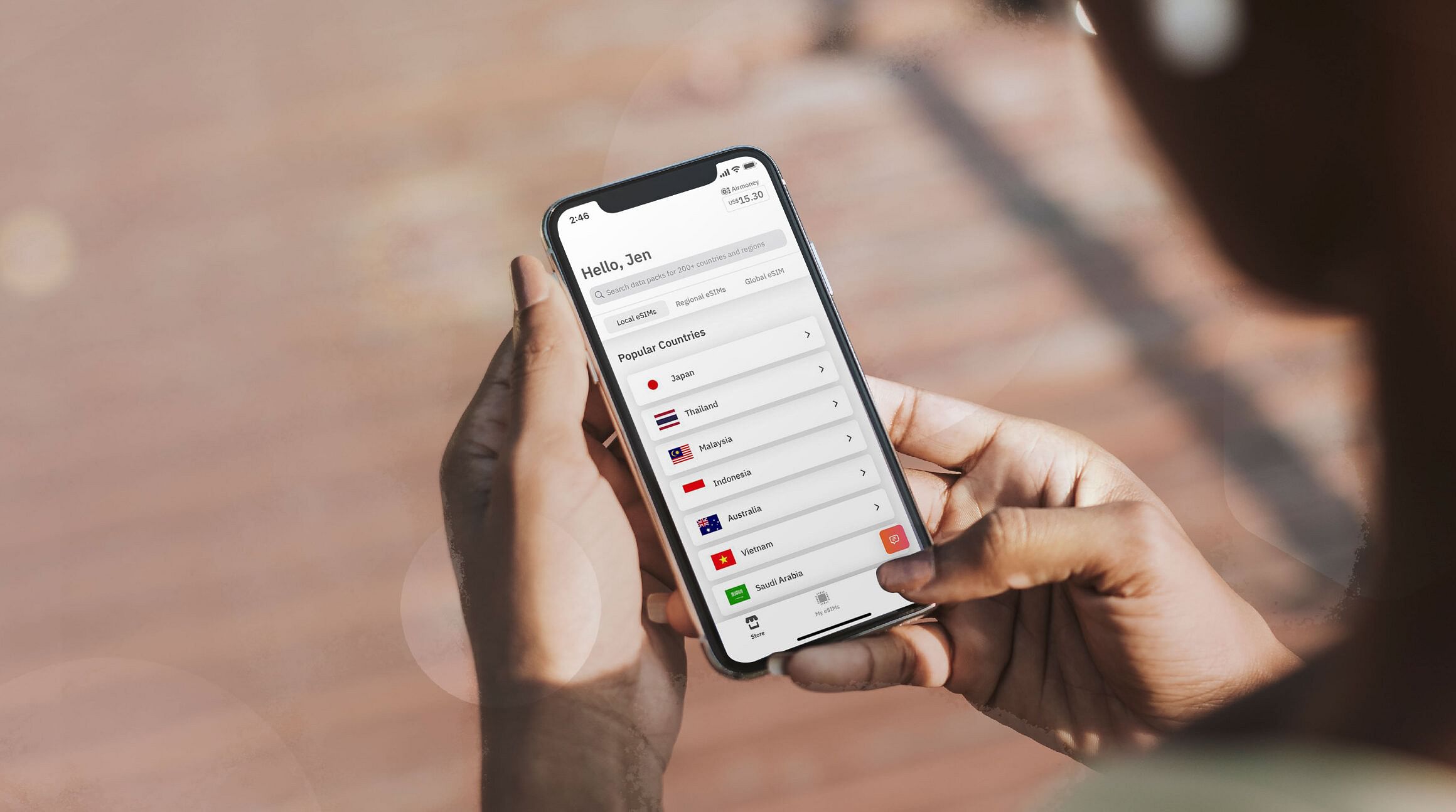 Philippines eSIM: Stay Connected with Airalo
Stay connected during your trip to the Philippines with an eSIM from Airalo. An eSIM is a tiny SIM that's embedded in your device and works 100% digitally. You can download an eSIM plan for your destination and instantly connect to a mobile network. There's no need to find a SIM card vendor, manage multiple SIMs, or worry about roaming fees. 
Here are just some of the benefits of using an Airalo eSIM:
Connect to a mobile network within minutes.
Choose from flexible local, regional, and global data plans.
Say goodbye to expensive roaming charges.
Store multiple eSIM data plans on your device.
Need more data? Top up in the Airalo app.
You're all set to plan a trip to the Philippines! Head to the Airalo store to browse eSIMs for the Philippines and 200+ countries and regions worldwide.