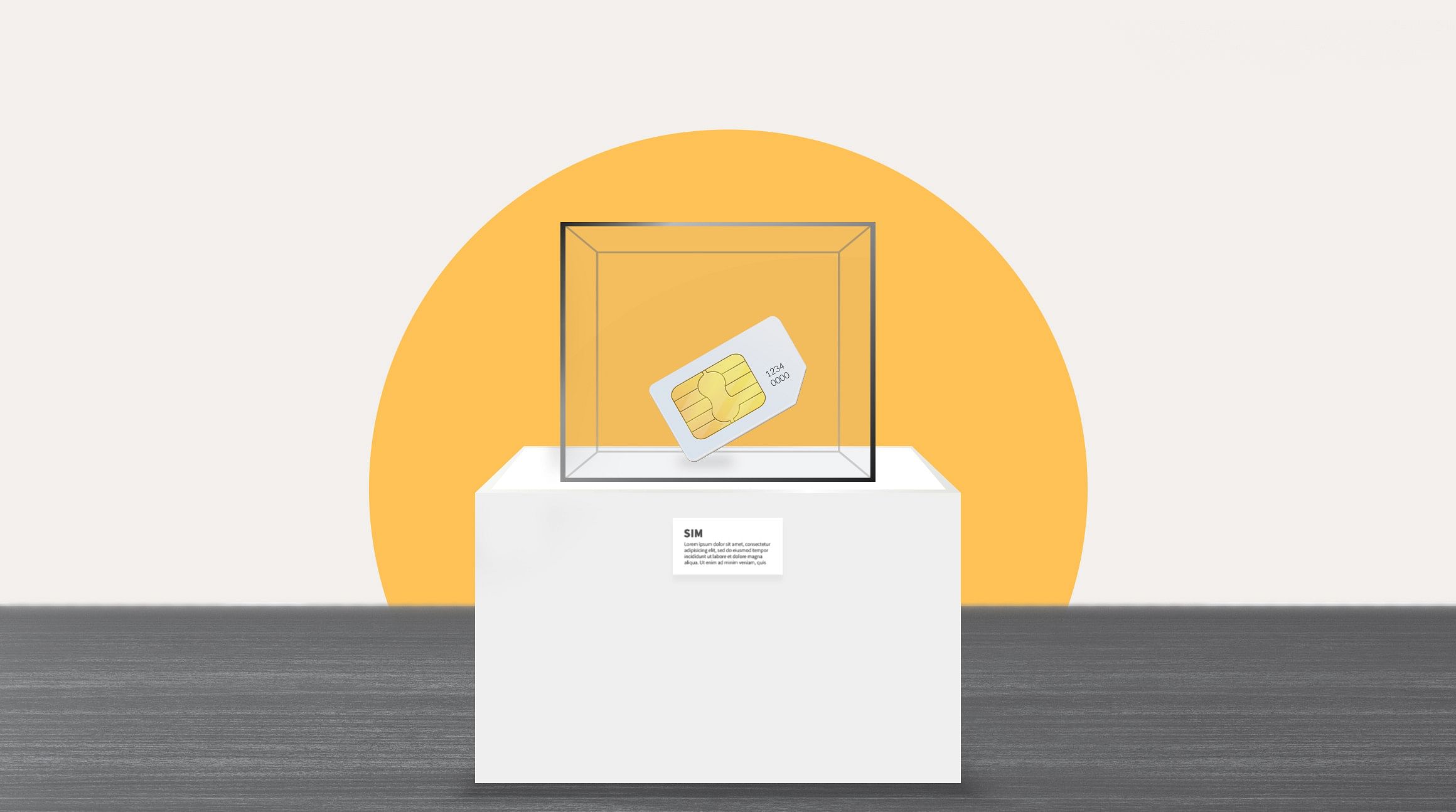 Did you know that a SIM card was once the size of a credit card? In this article, we'll discuss what a SIM card is, how it has evolved over time, and how it has become one of the most important innovations for global communication.
You'll learn:
The History of the SIM Card
Did you know that the world's first phone (Motorola DynaTAC 8000X), launched in 1983, didn't use a SIM card, weighed a kilogram, and cost $4,000?
The Global System for Mobile Communications (GSM) was implemented for the first time in the early nineties. It's the second generation (2G) of communication systems in cellular networks and allows a communication company to identify a phone's owner.
And since then, the size of a SIM has gotten smaller and smaller.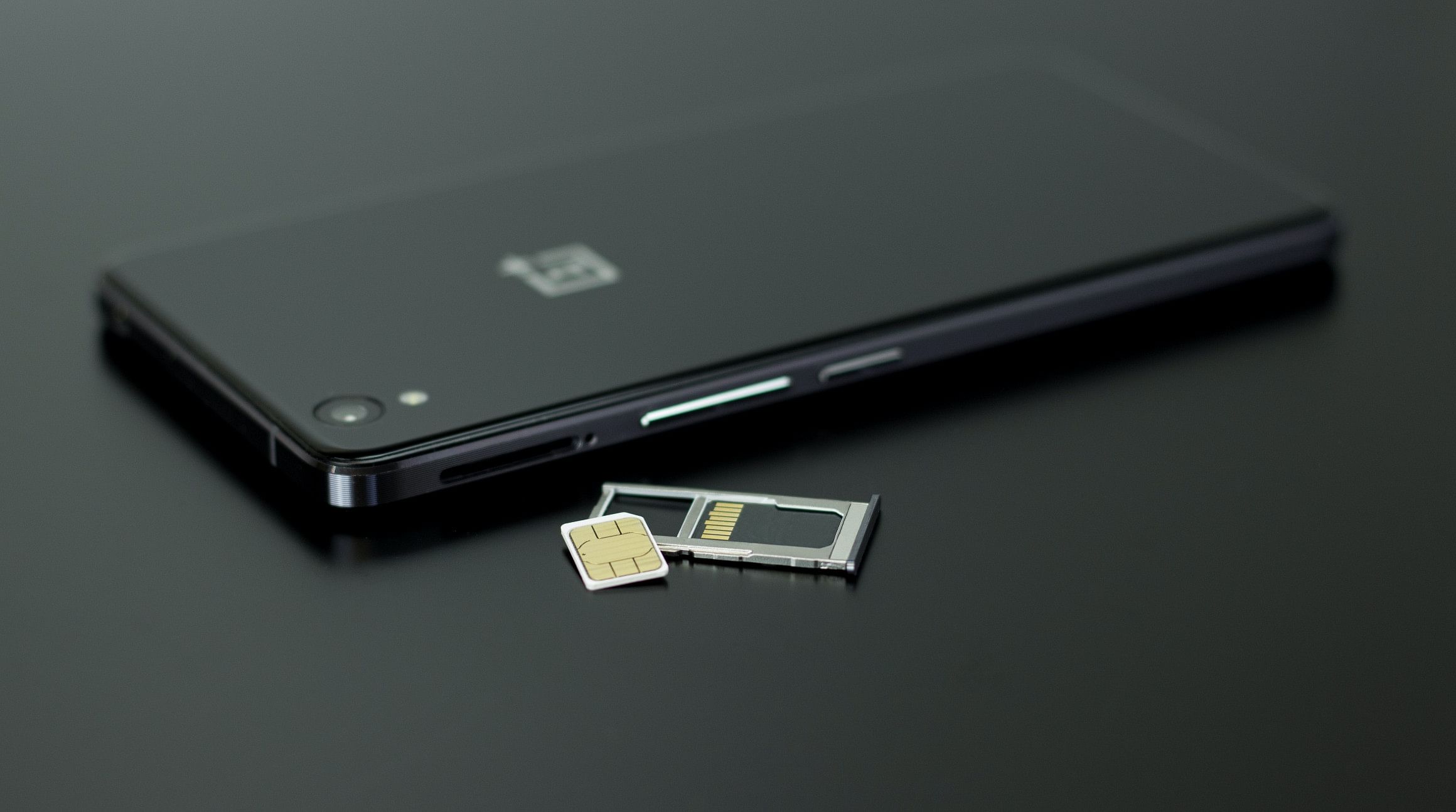 How SIM Cards Have Evolved
The first SIM card: In 1991, the German company Giesecke+Devrient launched the first SIM card. It was about the size of a credit card and called a Subscriber Identity Module (SIM).
Mini SIM: The mini SIM was launched in 1996. Using it was simple, and you might remember it too. All you had to do was open the battery-saving area on the back of your phone to insert the SIM.
Micro SIM: SIM size continued to shrink with the launch of the micro SIM in 2010. The iPhone 4 was the first device to support new micro SIM technology.
Nano SIM: In 2012, the nano SIM was launched and is still used in most modern phones.
eSIM: Now, SIMs are integrated into your phone, enabling you to download an eSIM plan for instant connectivity.
Dual SIM Technology
Many people prefer having a Dual SIM device, allowing them to use multiple SIMs and/or eSIMs simultaneously.
This is very useful for those who want two numbers on one device (a work number and a personal number) and for travelers who wish to connect to local networks abroad.
In 2018, Apple announced the launch of its first Dual SIM device with the release of the iPhone XR. Since then, all Apple devices have had SIM plus eSIM capabilities (please note that this varies depending on the market). 
With the iPhone 14, Apple went eSIM-only in the United States, a trend likely to expand into other markets as eSIM technology grows in popularity. With the iPhone 14, you can store up to eight eSIMs on your device, with two active at once. 
What Is a Digital SIM (eSIM)?
The eSIM (also known as an embedded SIM or digital SIM) sparked a boom in the field of communication.
An eSIM is an embedded SIM that is already built into your phone. Instead of buying a physical SIM card and activating it manually by inserting it into your phone, you can connect digitally.
The main difference between eSIMs and traditional SIMs is that you can download an eSIM to your phone to stay connected without having to handle a physical SIM card.
Also read: Understanding eSIMs: What Is an eSIM and How Does it Work?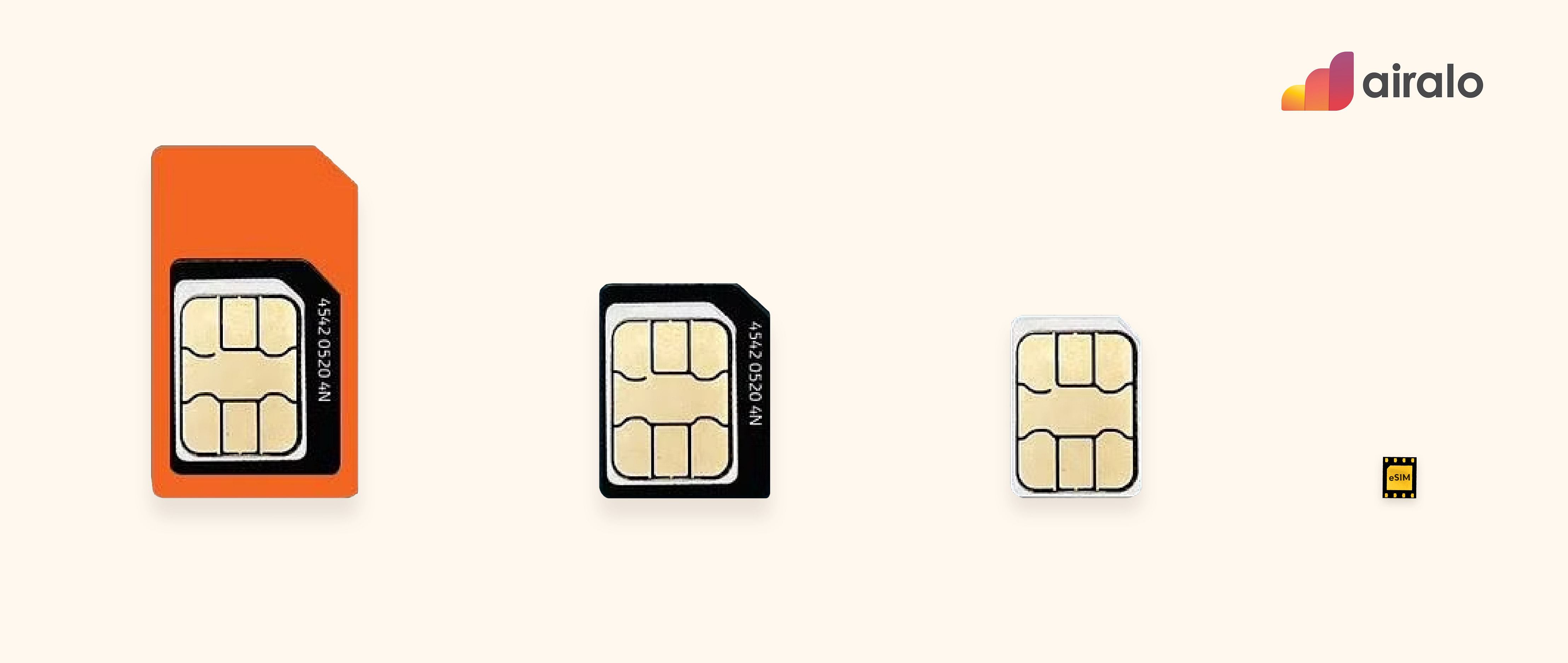 The Evolution of the eSIM
Now, let's look at the evolution of the eSIM.
2016: Samsung launches its first device supporting eSIM technology with its Samsung Gear S2 smartwatch.
2017: Google launches its Pixel 2 smartphone with the Google Fi eSIM technology. For the first time in Apple's history, eSIM tech is supported in the Apple Watch Series 3.
2018: Microsoft announces eSIM support for the Surface Pro LTE. Google launches eSIM-enabled smartphones (Pixel 3 and Pixel 3 XL). Apple launches the iPhone XS, iPhone XS Max, and iPhone XR with eSIM support. 
2019: Microsoft announces the Surface Pro LTE will support eSIM tech. Google launches eSIM-compatible Pixel 3a and Pixel 3 XL.
2020: Motorola launches the razr smartphone, which only supports eSIMs.
2022: Apple announces eSIM-only smartphones in the US market with the release of iPhone 14 and iPhone 14 Plus, Pro, and Pro Max.
Also read: iPhone 15 Features: What to Expect from the Next Apple Smartphone
Where Can I Get an eSIM?
eSIMs are the ideal solution for many people, including travelers. With Airalo, you can choose from a wide variety of eSIMs, available for more than 200 countries and regions worldwide.
How to Install an eSIM:
Download the Airalo app.
Choose your destination and the package you prefer.
Install the eSIM.
Follow the instructions to install and activate an eSIM.
Local or Global eSIMs
Choose from over 200 countries and regions. Or, go for a global eSIM if you're traveling to multiple countries and continents.
Regional eSIMs
You can also choose a regional eSIM covering multiple countries in a particular region, including:
eSIM Asia
eSIM Africa
eSIM for Latin America
eSIM for Europe
eSIM for the Middle East and North Africa
eSIM for the Caribbean Islands
Also read: 9 Advantages of Traveling with an eSIM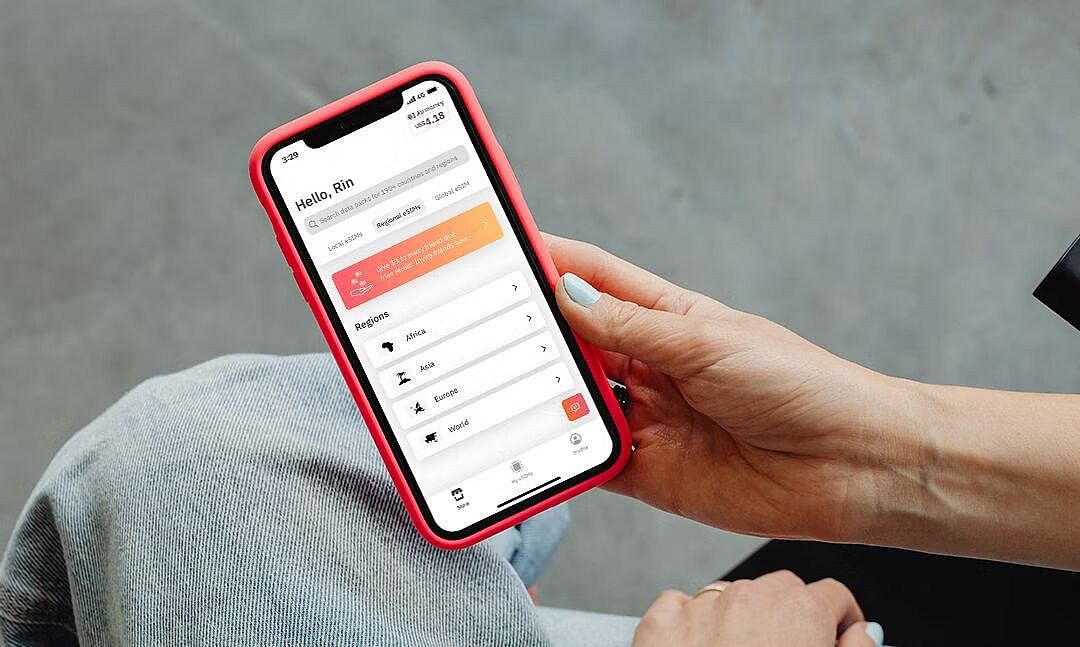 What Is the Future of the SIM Card?
Some suggest that the traditional or physical SIM will become extinct and eSIMs will take over.
As with many technologies, much of what was physical has been replaced by virtual solutions, such as DVDs to streaming services, mail to email, and letters to texts. 
Other indicators that eSIMs are going nowhere are their convenience, affordability, and more eco-friendly approach to connectivity. 
Apple's release of eSIM-only iPhone 14 models in the US demonstrates a shift away from traditional SIM cards. It poses the question of whether that will be the norm for all future smartphones in the coming decade. 
Are you planning to try an eSIM? Choose from eSIMs for 200+ countries and regions in the Airalo store.