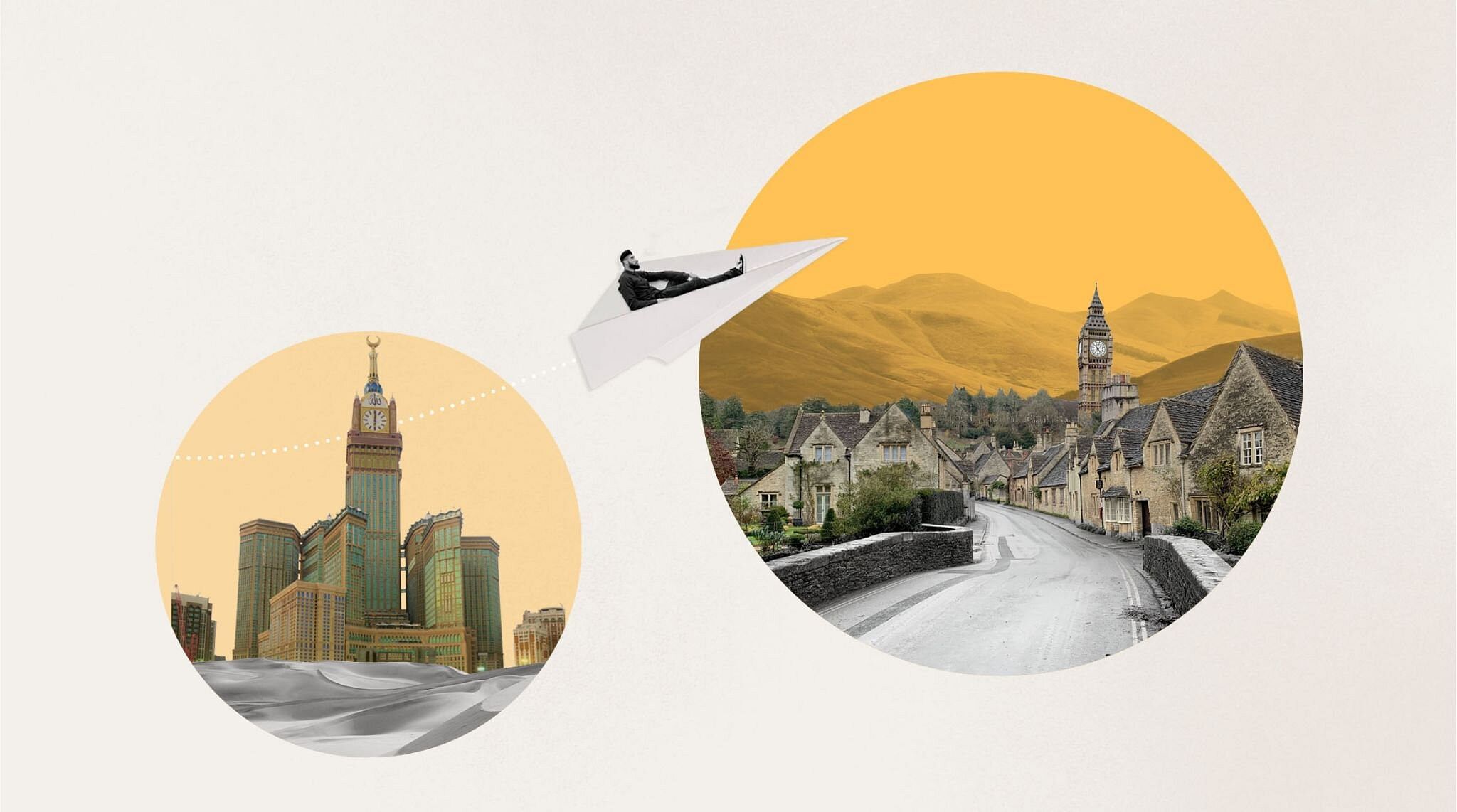 The UK is one of the most popular travel destinations from Saudi Arabia, with multiple daily flights from Riyadh to London.
Whether you dream of exploring the historic streets of Edinburgh, visiting Buckingham Palace in London, or capturing the breathtaking landscapes of the English countryside, the UK has something to offer every traveler.
This comprehensive guide will provide you with all the information you need to know about visiting the UK in 2023, whether you reside in Riyadh, Jeddah, or any other city in Saudi Arabia.
Jump to: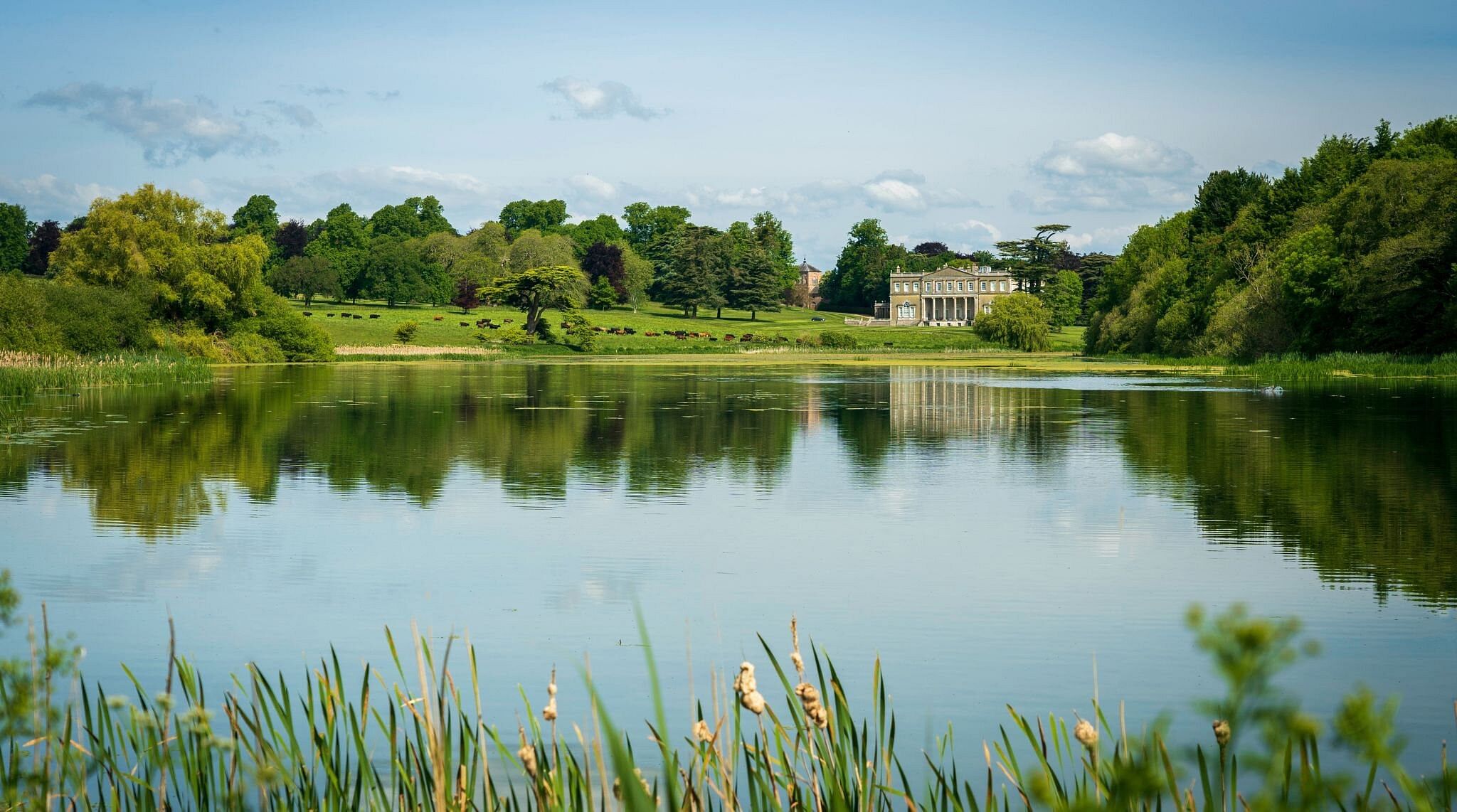 UK Visa Requirements for Saudi Residents and Citizens in 2023
Saudi citizens are exempted from requiring a visa for the UK for a stay of up to six months. However, Saudi residents of different nationalities may need to apply for a UK visa.
UK Visa Requirements for Saudi Nationals in 2023
As a Saudi national, you can obtain an electronic visa waiver (EVW) to visit the UK for up to six months. This applies if you are traveling for tourism, business, study, or medical treatment. You may need to apply for a visa if you are traveling for other purposes.
How to Apply for a UK Visa as a Saudi Resident
There are two options to apply for a UK visa from Saudi Arabia.
UK Visa Application Centres: Depending on your passport, you may need to secure a UK Tourist Visa through the UK Visa Application Centre in Saudi Arabia. You can visit the center if your passport is not eligible for an e-visa.
Standard Visitor Visa: This is the most common type of UK visa for tourists, and you can apply for it online. To apply for a UK visa from Saudi Arabia, you will need several documents, including a valid passport, proof of accommodation, travel itinerary, proof of financial stability, and your Saudi residency, among other supporting documents.

Best Time To Visit The UK
The best times to travel from Saudi Arabia to the UK are from April to early June and September to October. The weather is pleasant during these months, making it ideal for outdoor activities and exploration. These periods are also less crowded and more affordable.
On the other hand, summer (June to August) is the peak tourist season in the UK, with longer days and various events taking place. Despite the higher number of tourists and increased costs, summer offers opportunities to enjoy outdoor activities and festivals.
Here's a detailed overview of the UK's weather throughout the year.
Spring (March To May)
Spring in the UK brings mild weather and blooming flowers. It's a great time to visit gardens and parks such as Kew Gardens or Hyde Park in London.
Summer (June To August)
The warmest months of the year provide perfect weather for exploring the UK's picturesque countryside and coastal areas. Major events like Wimbledon and music festivals such as Glastonbury take place during this time.
Autumn (September To November)
Autumn brings cooler temperatures and beautiful fall foliage, especially in areas like the Lake District and the Scottish Highlands.
Winter (December To February)
The UK transforms into a winter wonderland, with festive Christmas markets and the possibility of snow in certain regions. Despite the cold weather, the vibrant holiday atmosphere and off-peak travel benefits make it an attractive season for some travelers. It's also the off-peak season, resulting in fewer tourists.
Top Places To Visit in the UK
Whether you are fascinated by history, enamored with vibrant cities, or captivated by stunning landscapes, the UK has a wealth of attractions to explore. Here are some of the top places to visit during your trip from Saudi Arabia to the UK.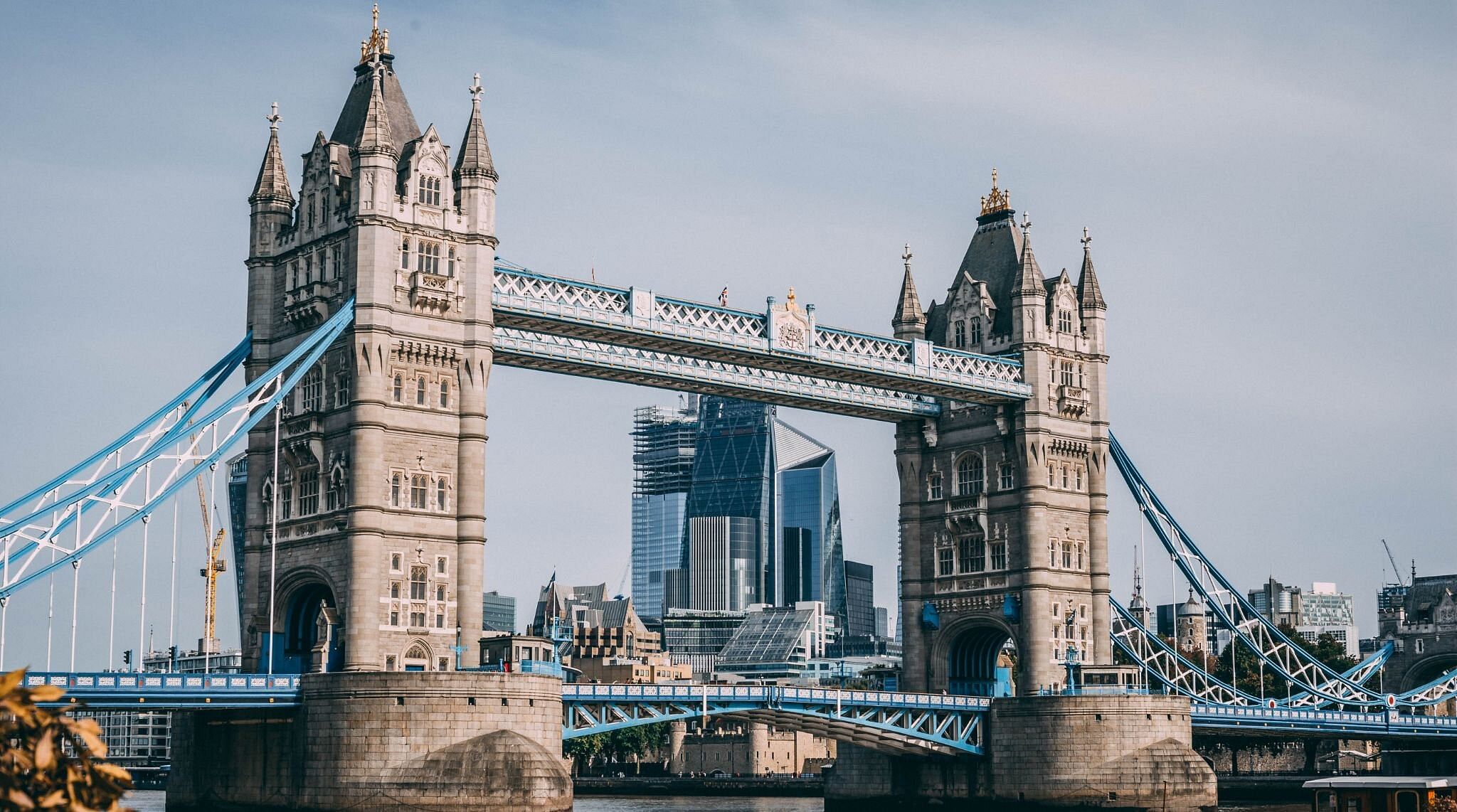 London, UK
As the capital city, London is a must-visit for travelers. This bustling metropolis blends modernity and history, offering world-renowned landmarks, museums, and a vibrant arts and culture scene. Some key attractions in London include:
The British Museum: Home to invaluable collections from around the world, encapsulating over two million years of history.
Tower of London: A historic castle on the north bank of the River Thames, providing insights into the UK's monarchy and history.
Buckingham Palace: The London residence of the Queen, serving as an iconic symbol.
The Shard: The tallest building in the UK, offering breathtaking views of London.
Westminster Abbey: A grand, predominantly Gothic abbey church steeped in over a thousand years of history.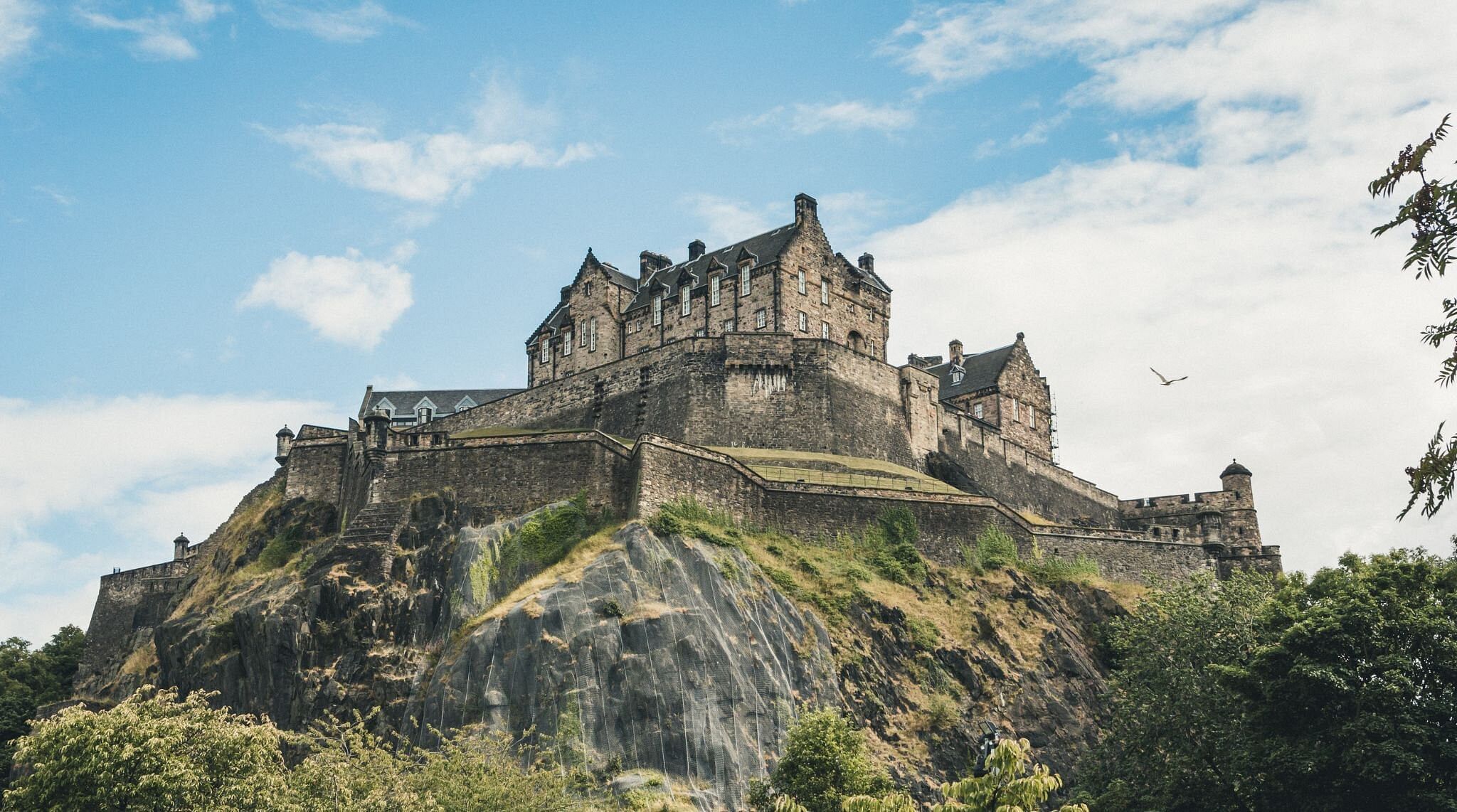 Edinburgh
Edinburgh, the capital of Scotland, is steeped in history and boasts a wealth of historical and cultural sites. Whether you are an adventure seeker, a history buff, or a food enthusiast, Edinburgh has something for you. The city's notable landmarks include:
Edinburgh Castle: A historic fortress offering panoramic views of the city.
The Royal Mile: A succession of streets forming the Old Town's main thoroughfare.
Arthur's Seat: An ancient volcano and hill located in Holyrood Park, providing fantastic views of the city.
Scott Monument: A Victorian Gothic monument dedicated to Scottish author Sir Walter Scott.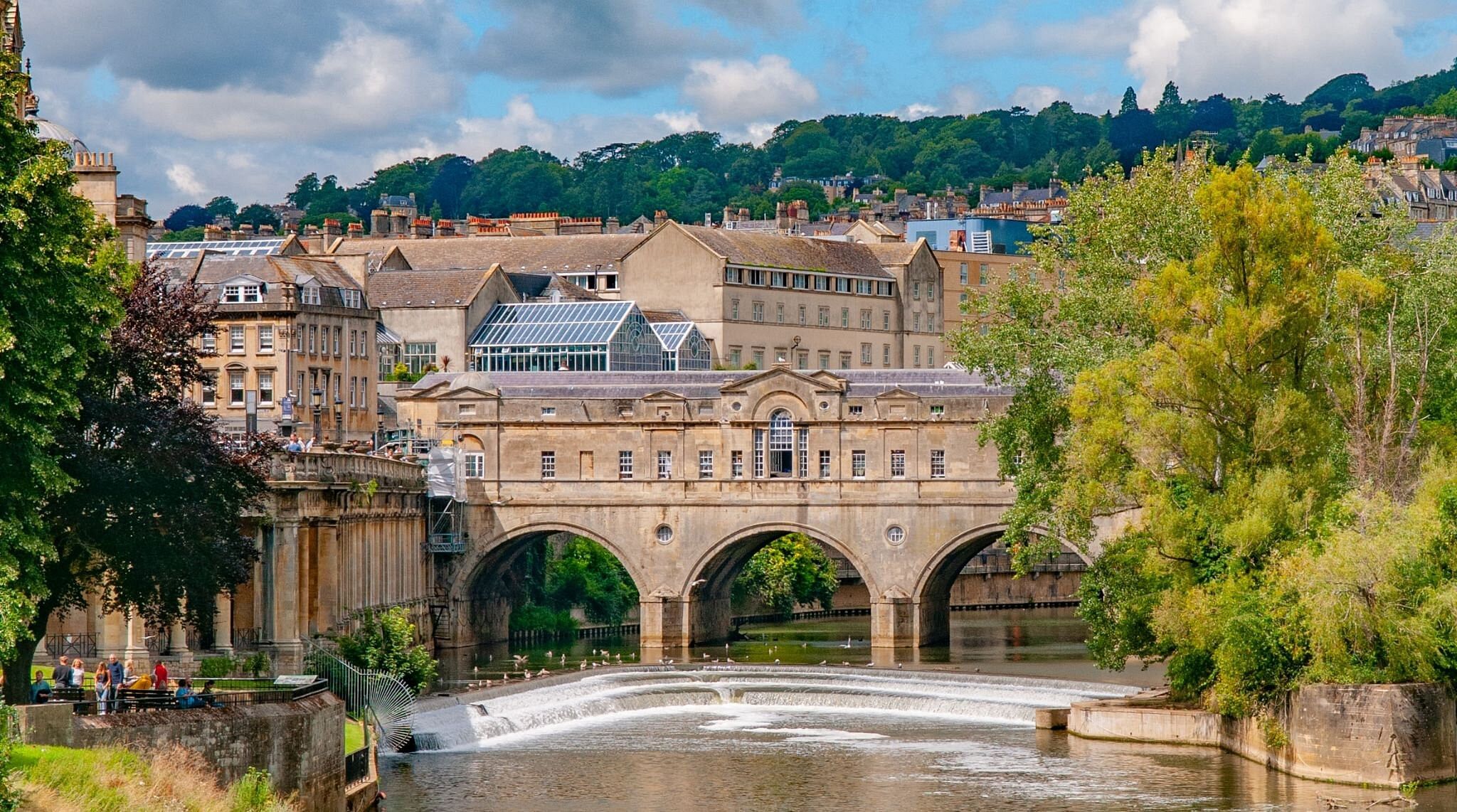 Bath
Known for its Roman-built baths, Bath offers a unique blend of rich history and stunning architecture. The city's top attractions include:
The Roman Baths: A well-preserved Roman site used for public bathing.
Bath Abbey: A famous parish church renowned for its grand architecture.
Royal Crescent: A row of 30 terraced houses laid out in a sweeping crescent, representing one of the greatest examples of Georgian architecture.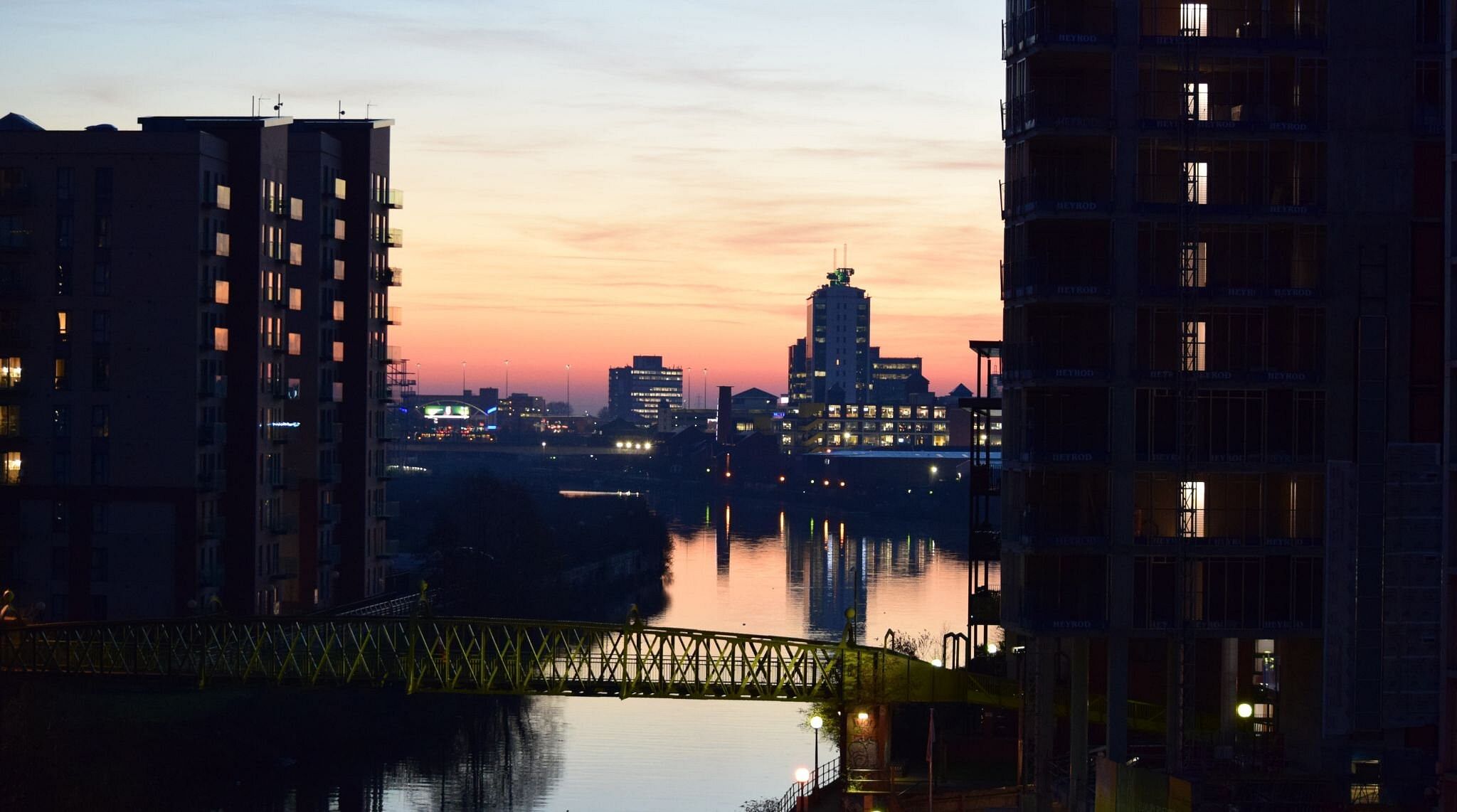 Manchester
Known for its influence on industry, music, and football, Manchester has something for everyone. The city's key highlights include:
Old Trafford: Known as "The Theatre of Dreams," it is a must-visit for football (soccer) fans.
Manchester Cathedral: A medieval, gothic-style cathedral known for its stunning stained glass windows.
The John Rylands Library: A neo-Gothic building housing an extensive collection of books and manuscripts.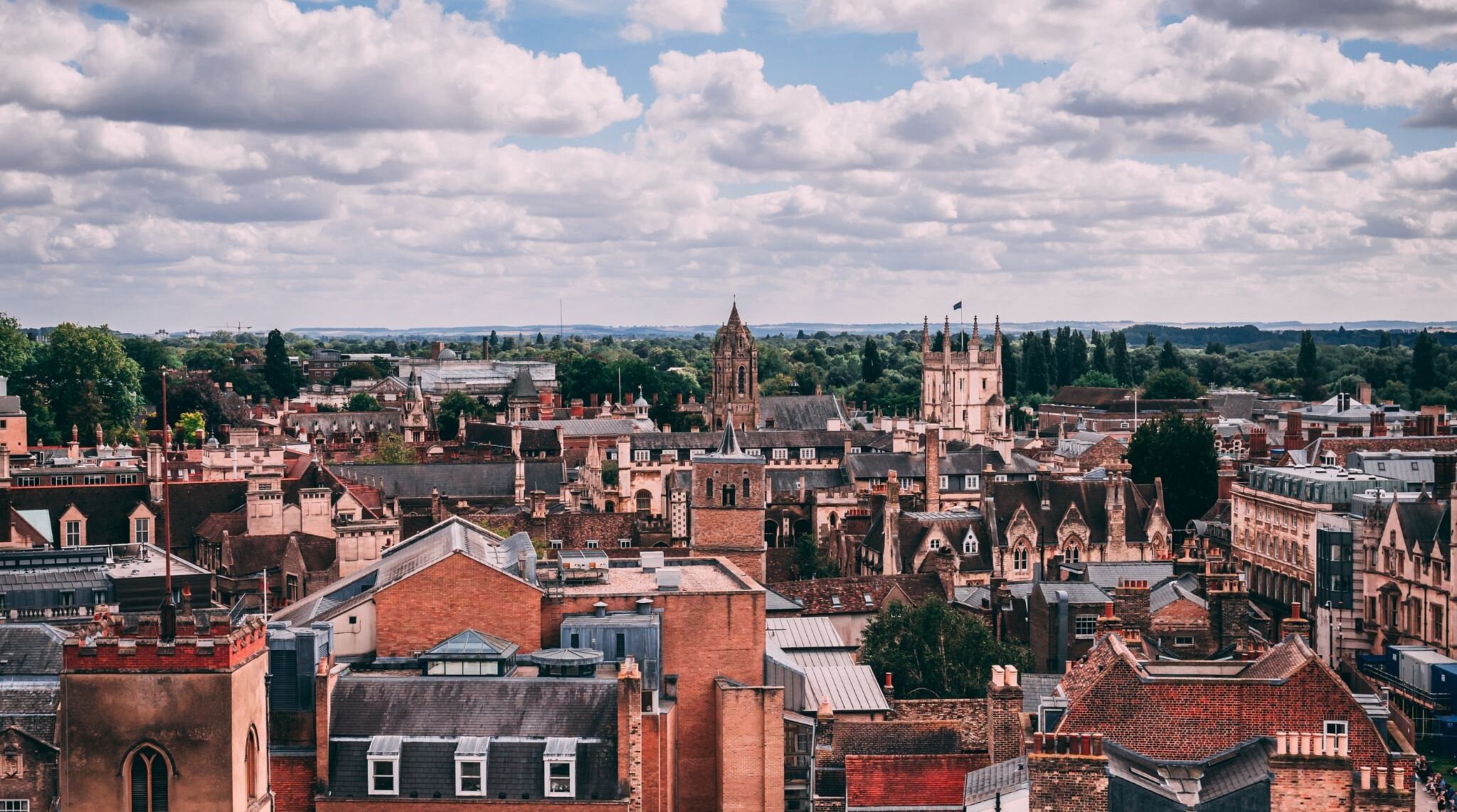 Cambridge
Home to one of the world's top universities, Cambridge is a historic city known for its academia, picturesque views, and punting trips down the river. Key attractions in Cambridge include:
King's College Chapel: The iconic symbol of the city, known for its gothic architecture. The Fitzwilliam Museum: Houses world-class collections of art and antiquities.
The Fitzwilliam Museum: Houses world-class collections of art and antiquities.
Punting on the River Cam: Experience the city from a unique perspective.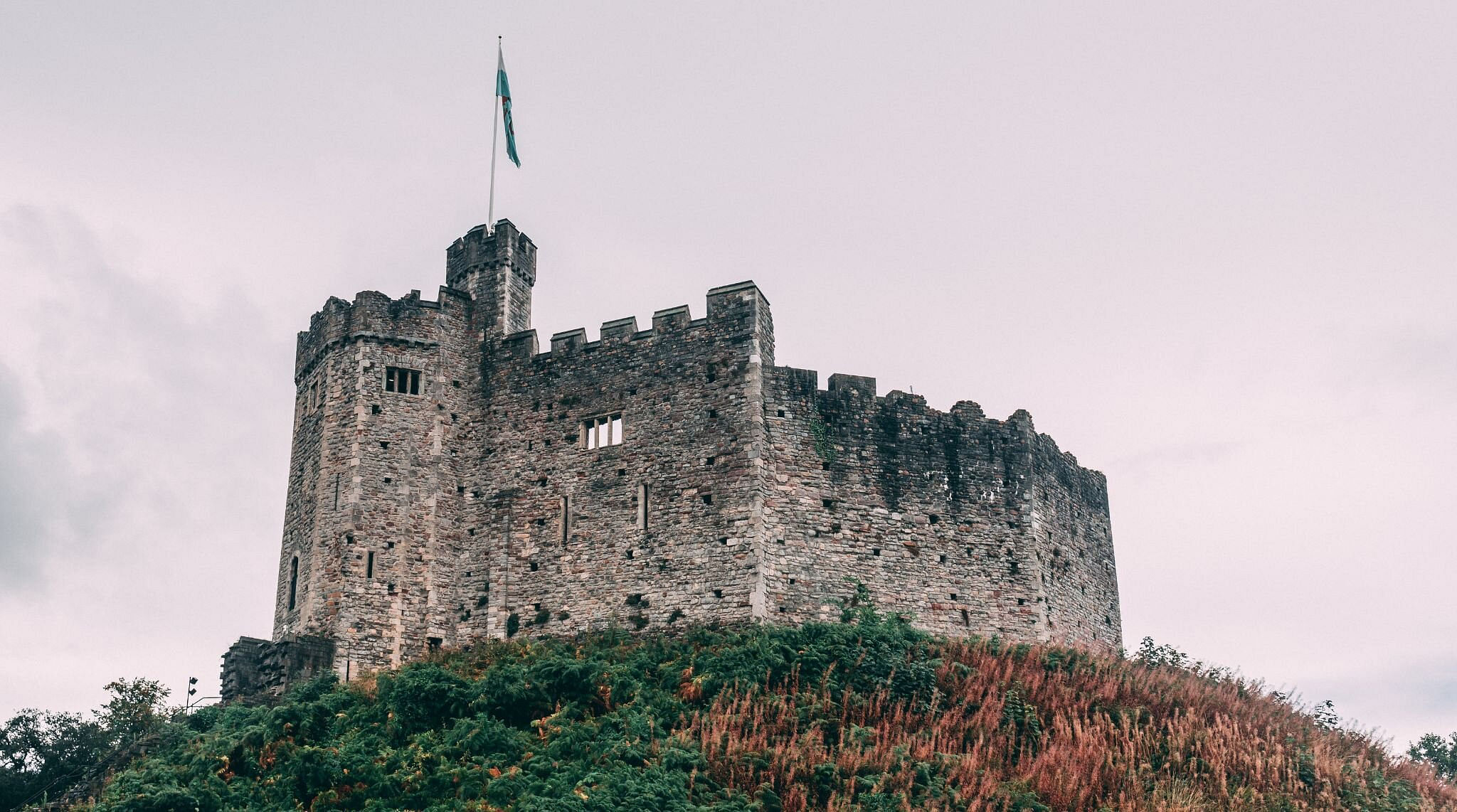 Cardiff
The capital of Wales, Cardiff, is a vibrant city offering a mix of rich culture, entertainment, sports, and shopping. Key places to visit in Cardiff include:
Cardiff Castle: A historical complex offering tours through 2,000 years of history.
Cardiff Bay: Home to the Senedd (Welsh Parliament) and Wales Millennium Centre.
National Museum Cardiff: Houses national art, geology, and natural history collections.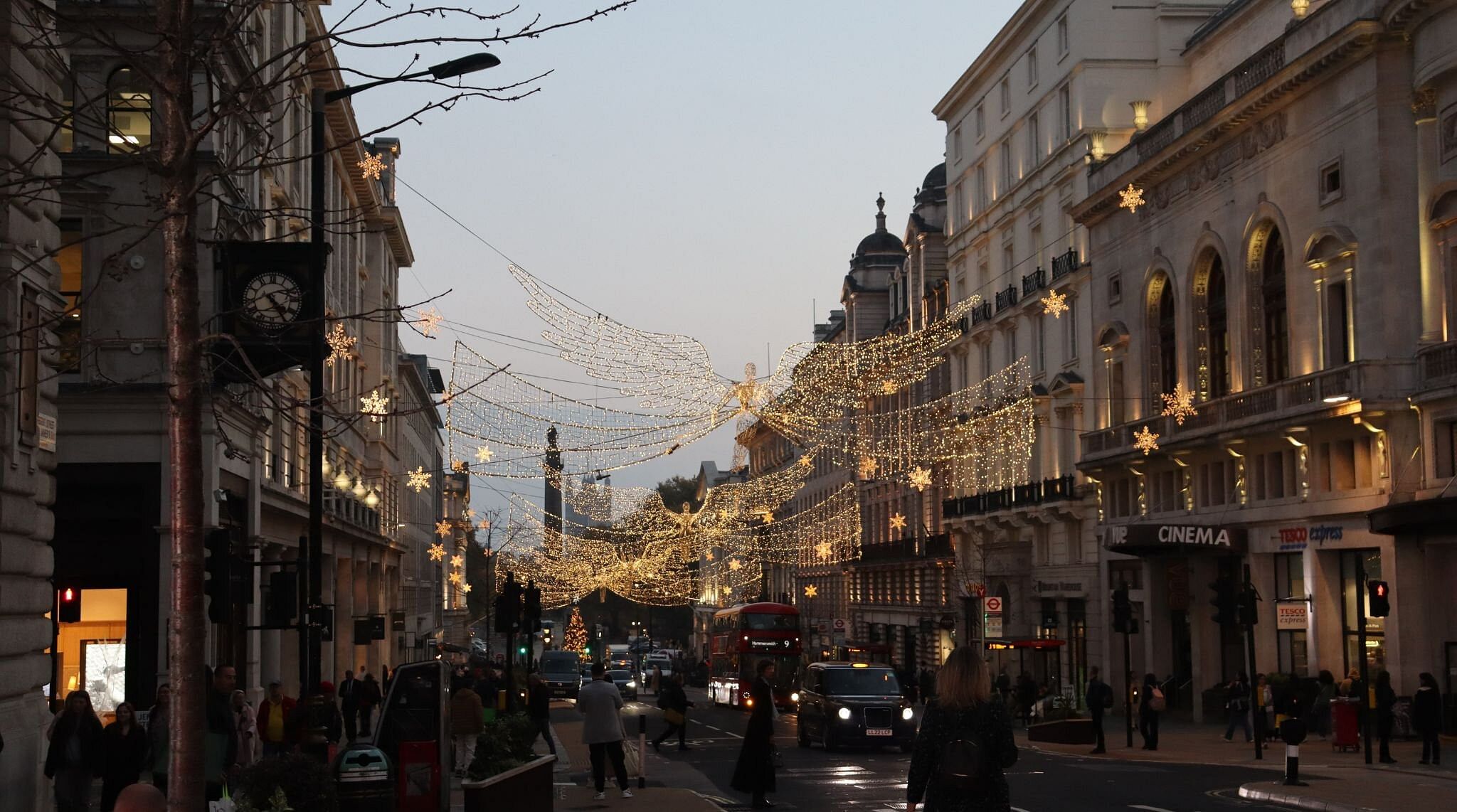 Shopping in the UK
The UK is renowned worldwide for its shopping experiences. In addition to London, cities like Manchester, Birmingham, and Leeds offer a variety of shopping options, from luxury brands to local markets. The most popular places to shop in the UK include:
Oxford Street, London: Europe's busiest shopping street, hosting approximately 300 shops, including famous department stores like Selfridges.
Birmingham Bullring: One of the UK's largest shopping centers, with over 200 stores.
Victoria Quarter, Leeds: The Victoria Quarter in Leeds offers high-end shopping with a beautiful Victorian backdrop.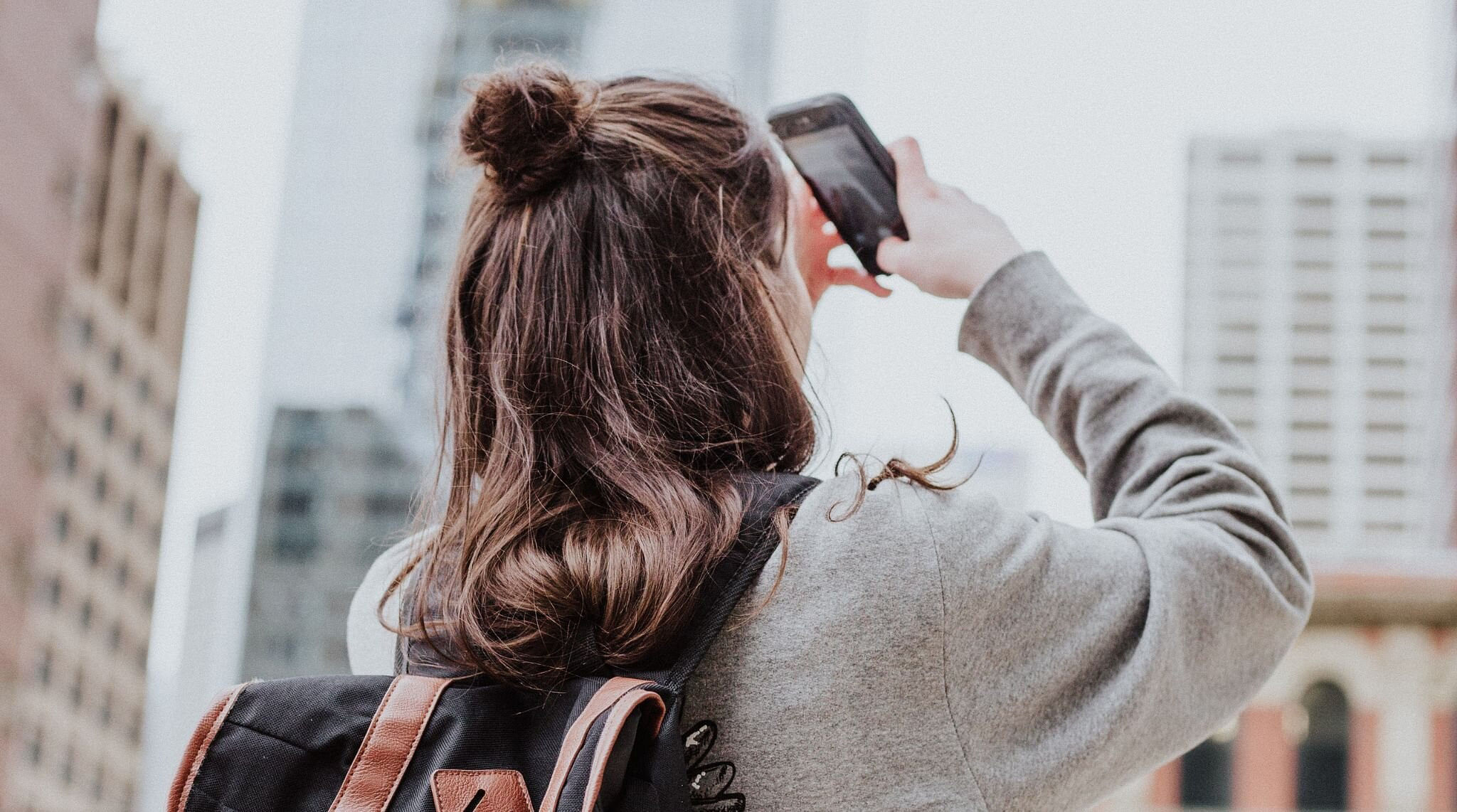 UK Travel Tips for Saudi Residents and Citizens
Before traveling from Saudi Arabia to the UK, here are some tips to ensure a smooth trip:
Currency
The British pound sterling (GBP) is the currency used in the UK. While credit cards are widely accepted, having some cash on hand can be helpful, especially for smaller stores and markets.
Plugs and Adaptors
The UK uses Type G plugs, which are three-pronged. The country operates on a standard voltage of 230V and a frequency of 50Hz, matching the Saudi Arabian standard. Therefore, your electronic devices should work without the need for an adapter.
Getting Around
Navigating through the UK is generally easy. Public transport options such as taxis and buses are readily available and reliable. If you plan to explore more rural or remote areas, consider renting a car.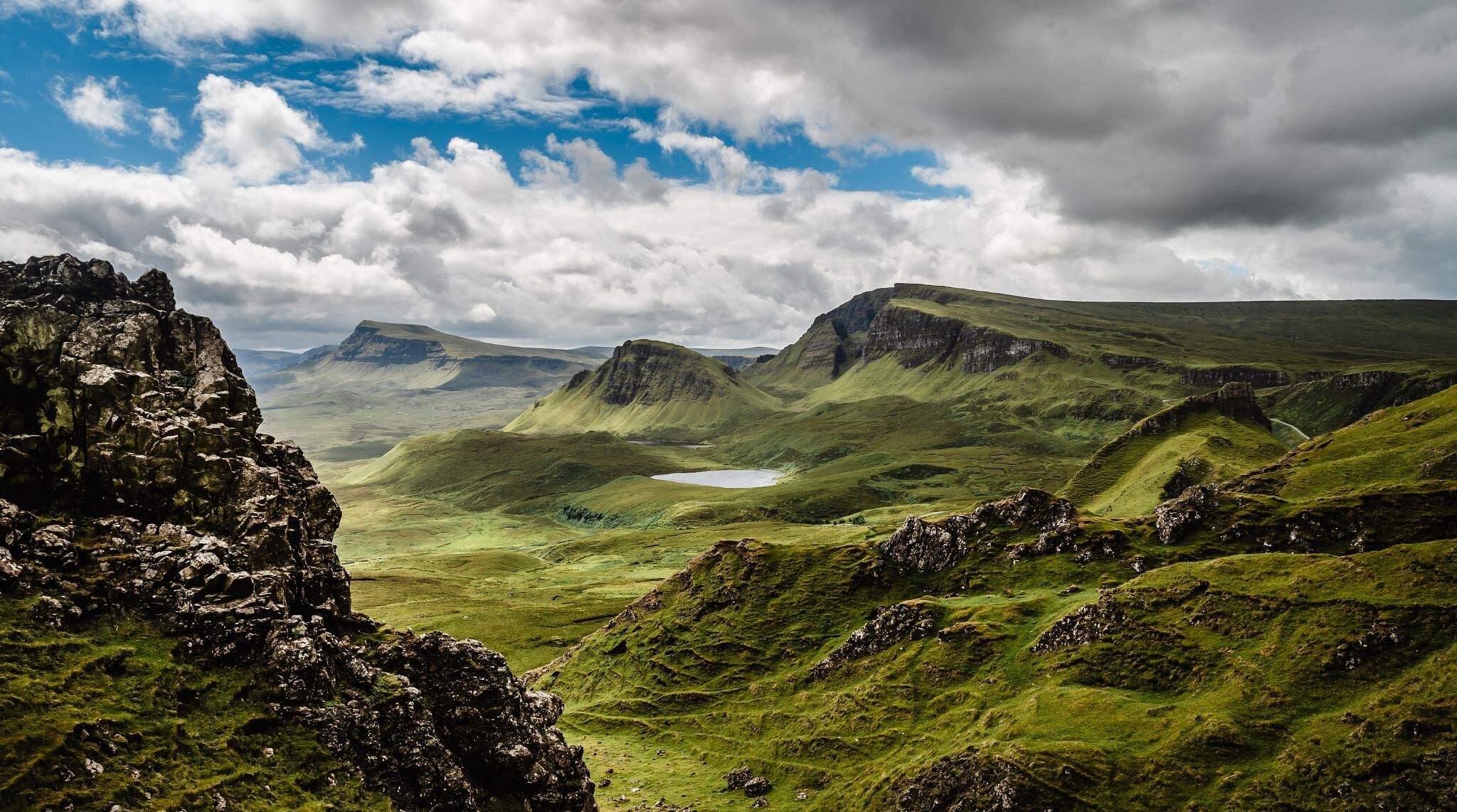 Frequently Asked Questions
Here are answers to some commonly asked questions about traveling from Saudi Arabia to the UK:
How many hours does it take to fly from Riyadh to London?
A direct flight from Riyadh to London typically takes around 7-8 hours.
What's the time difference between Saudi Arabia and the UK?
Saudi Arabia is ahead of the UK by 3 hours during daylight saving time and 4 hours the rest of the year.
Where can I purchase flight tickets to the UK in Saudi Arabia?
You can purchase tickets to the UK from various sources, including online travel agencies and websites, airline websites, or local travel agencies in Saudi Arabia.
How long does it take to get a UK visa from Saudi Arabia?
The processing time for a UK visa can vary. However, the standard processing time is 15 working days. It could take longer if additional documents are required or if you apply via the British embassy during peak periods.
Please note that this information is subject to change, and it is recommended to check the official websites or contact the relevant authorities for the most current information.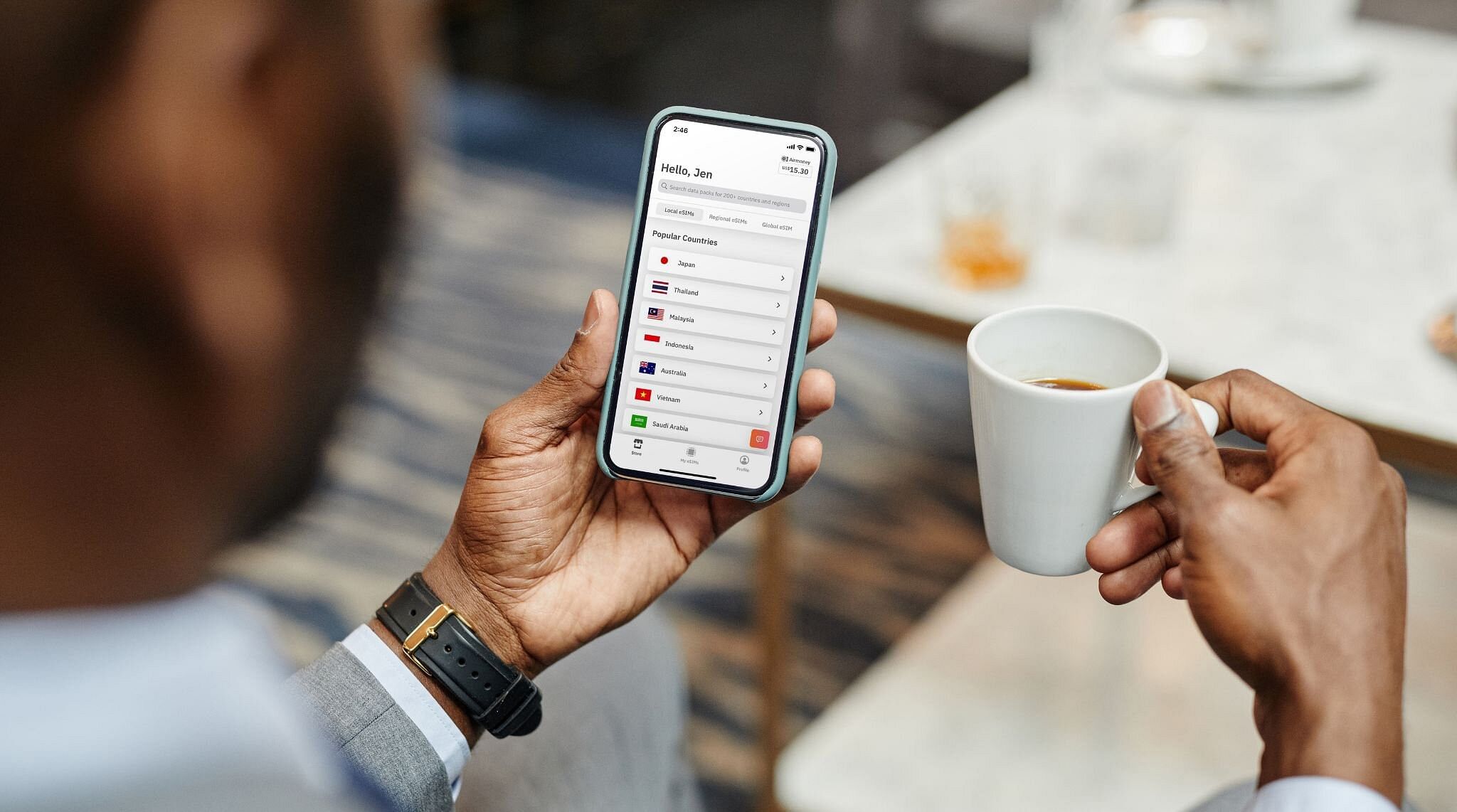 UK eSIM: Stay Connected With Airalo
Stay connected during your trip to the UK with an eSIM from Airalo. An eSIM is a tiny SIM that's embedded in your device and works 100% digitally. You can download an eSIM for your destination and instantly connect to a mobile network. Save time looking for a SIM card vendor, managing multiple SIMs, or worrying about roaming fees. 
Here are some of the benefits of using an eSIM from Airalo on your upcoming trip:
Instantly connect to a mobile network at your destination.
Choose from flexible local, regional, and global data plans.
Say goodbye to expensive roaming charges.
Store multiple eSIMs on your device.
Need more data? Top up in the Airalo app.
The UK offers a wealth of attractions, activities, and experiences. Whether you're a history buff, foodie, shopaholic, or nature lover, you'll find something that suits your interests. Plan your trip well in advance to make the most of your UK visit!
Planning to fly to the UK soon? Install a UK eSIM to stay connected throughout your trip!