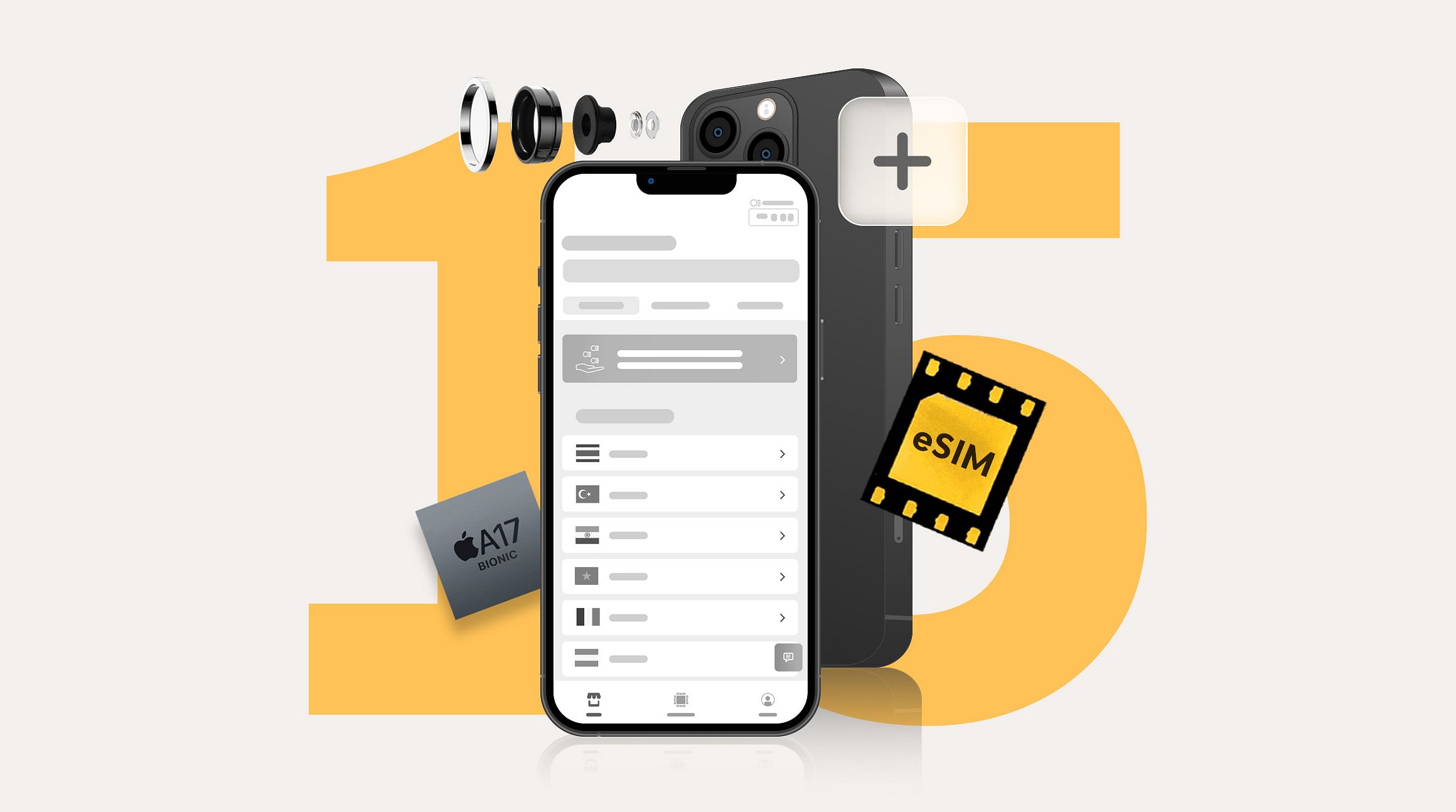 Tech insiders predict the iPhone 15 will launch this September, and they have several speculations about its features and capabilities. Lucky for you, we've rounded them up! From an all-new bionic chip to a periscope camera lens, here are the iPhone 15 features everyone's talking about.
iPhone 15 Lineup
It looks as though the iPhone 15 lineup will follow the same format as the iPhone 14. In 2022, Apple said, "bigger is better," and pulled the plug on the iPhone mini. We can expect the same for a 2023 launch, with standard and pro models releasing in 6.1- and 6.7-inch screen sizes. 
Following Apple's usual naming conventions, the iPhone 15 launch will likely include the following: 
iPhone 15
iPhone 15 Plus
iPhone 15 Pro
iPhone 15 Pro Max (which Apple may rebrand as the iPhone 15 Ultra) 
iPhone 15 Features
As with every iPhone release, we can't wait to get our hands on Apple's latest and greatest technology. While we've yet to hear specifics, insiders predict the following features for the entire iPhone 15 lineup.
eSIM Technology
We can confirm the iPhone 15 will be eSIM-compatible. The first Apple phones to support eSIM technology were the iPhone XS, iPhone XS Max, and iPhone XR, released in 2018. In the US market, the iPhone 14 was released as eSIM-only — a trend likely to continue for the iPhone 15. But will Apple announce a fully eSIM experience globally? We'll have to wait until launch day to find out.
What's an eSIM? It's an embedded SIM that works like a digital version of a traditional SIM card. It's built into your phone and allows you to connect to a network by downloading and activating a data plan. You can find eSIM data plans for 200+ destinations worldwide in the Airalo store. 
With an Airalo eSIM, you can:
Download a data plan and connect to a mobile network within minutes
Skip the (very long) SIM vendor line at your destination
Choose from local, regional, and international plans
Say goodbye to expensive roaming fees 
Keep your primary number for calls and text messages and use your eSIM for data
And so much more!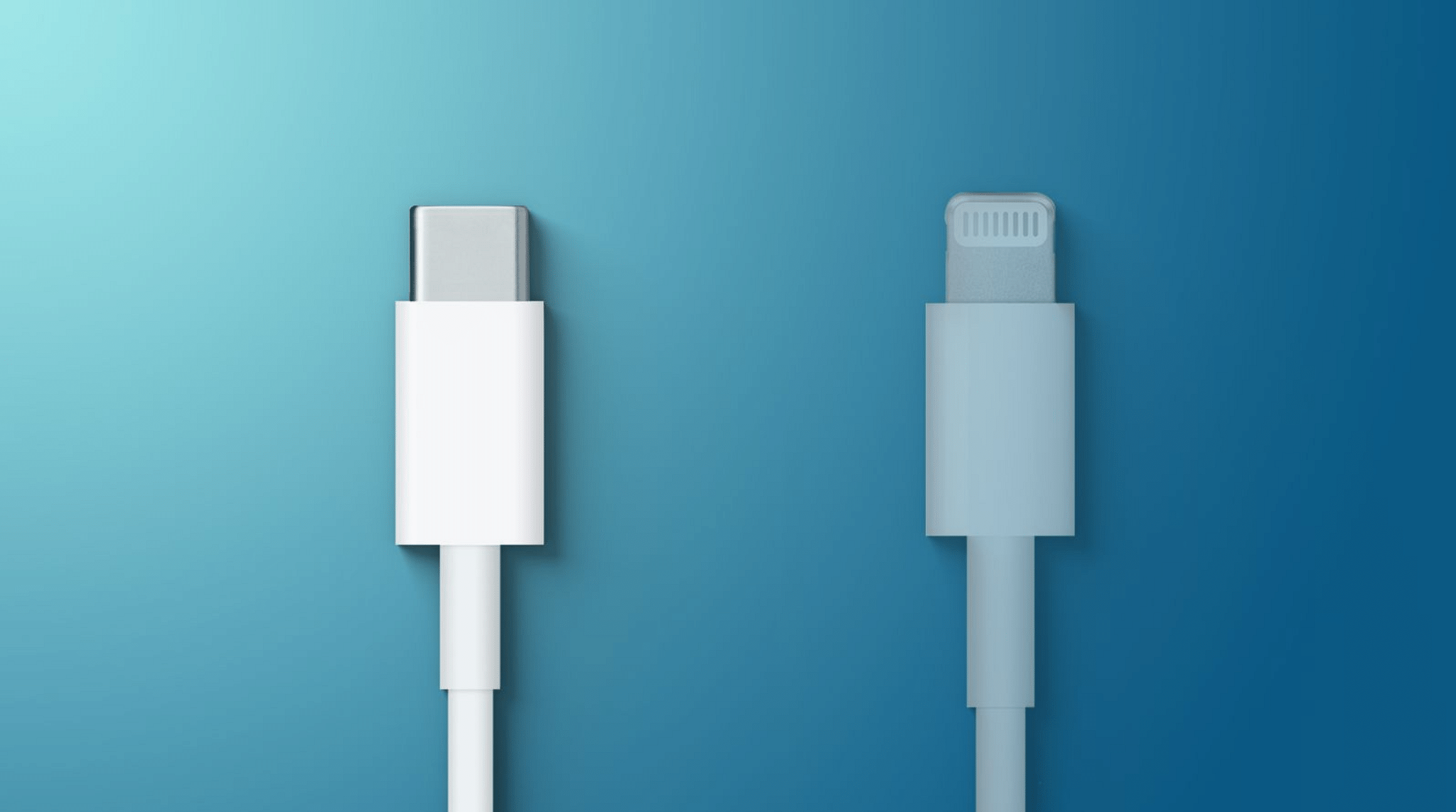 Source: MacRumors
USB-C Ports
Another iPhone 15 rumor is that Apple will (finally!) make the switch to a USB-C port. With large regions like the European Union and India mandating standardized charging ports, it's no surprise that Apple's stepping away from the lightning port. That said, EU rules won't begin until the end of 2024, so Apple may decide to wait until then and jump directly to wireless charging. 
This shift will not only make charging more convenient, but it will also speed up data transfers. The catch: It looks as though only the iPhone 15 Pro models will benefit from upgraded transfer speeds. Standard models will likely have the same 80Mbps as the iPhone 14.  
Improved Camera Features
The iPhone 15 is said to feature major camera upgrades. It will have a 48-megapixel wide lens with a stacked image sensor that widens the dynamic range, reduces noise, and minimizes over and underexposure, making for some truly epic travel shots.
Faster 5G Modem 
All iPhone 15 models are expected to feature a faster, more advanced modem chip. According to MacRumors: "Compared to the X65 chip in the ‌iPhone 14‌ series, the X70 makes use of artificial intelligence capabilities for faster average speeds, improved coverage, better signal quality, lower latency, and up to 60% improved power."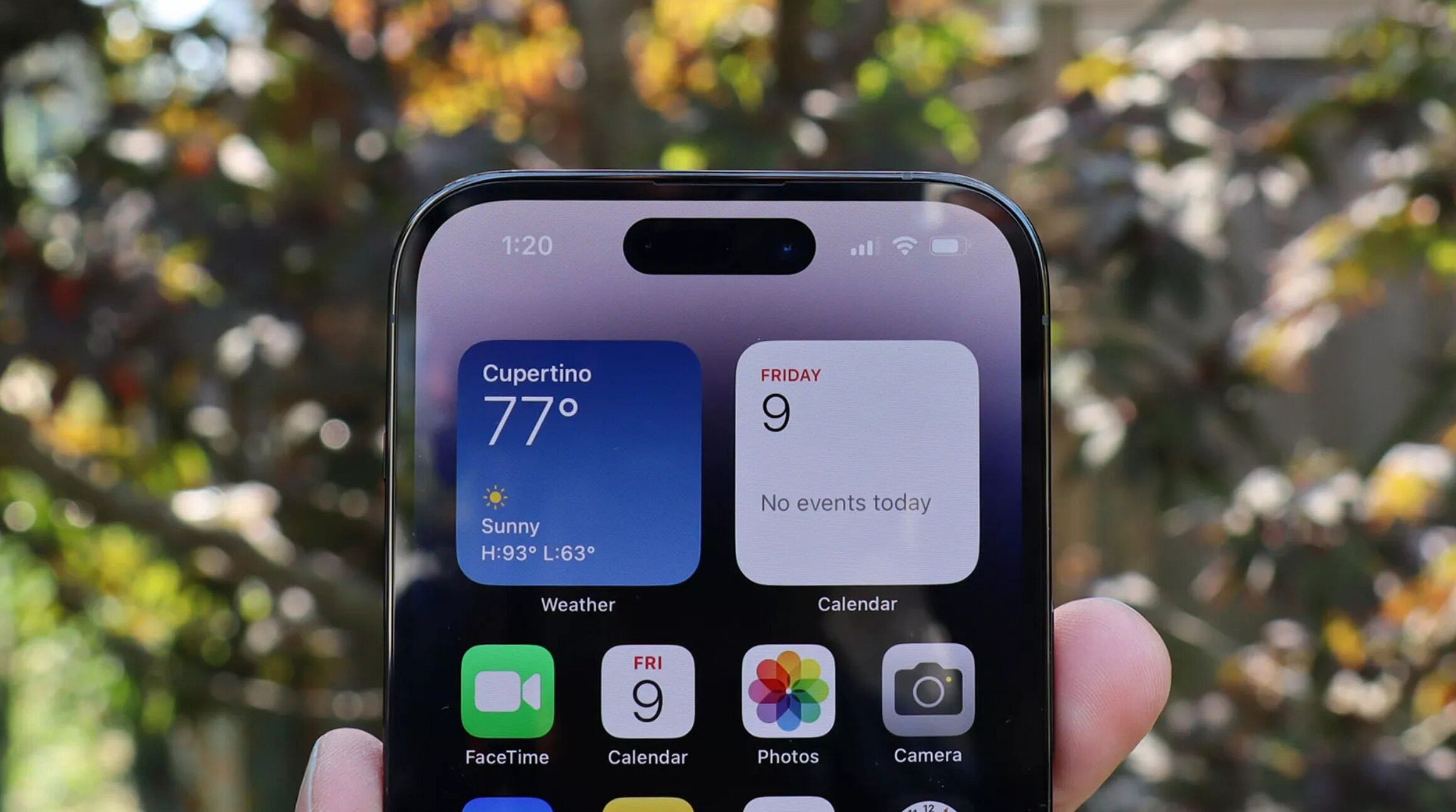 Source: TechRadar
Dynamic Island
The iPhone 15 will also include the dynamic island introduced by the iPhone 14 Pro. This feature is an in-screen alternative to the notch that houses your phone's front-facing camera. In its place, you'll see an interactive display that shows alerts, notifications, music, Maps directions, and more.
iPhone 15 Pro and Pro Max/Ultra Features
It gets even better. The iPhone 15 Pro and iPhone 15 Pro Max/Ultra will have more amazing features. From a titanium build to a periscope lens, here's what tech insiders are saying.
A17 Bionic Chip
Insiders anticipate the iPhone 15 Pro and Pro Max/Ultra will have an A17 bionic CPU (central processing unit). This tiny 3-nanometer chipset will significantly benefit speed and battery life, with chip manufacturer TMSC predicting a 35% improvement in power efficiency. 
Periscope Lens
Sources say Apple will launch its first periscope telephoto camera in the iPhone 15 Pro Max/Ultra. This 12-megapixel lens will allow for a 6X optical zoom — two times greater than the current pro models. Imagine the travel photos you'll capture with that amount of zoom power!
Titanium Frame
What better material to use for the ultimate Apple smartphone? Rumor has it that the iPhone 15 Pro Max/Ultra will have a titanium frame, making it stronger and lighter than the current pro versions' stainless steel models. 
Solid-State Volume and Power Buttons
Another anticipated design feature of the iPhone 15 Pro and Pro Max/Ultra is solid-state volume and power buttons. These would function similarly to the iPhone 8 home button — they're flush with the phone's surface and don't physically move. Instead, they buzz slightly to mimic the feeling of pressing a button.
iPhone 15 Release Date
Now, for the question on everyone's lips: When is the iPhone 15 release date? Well, we don't officially have one. However, we do know Apple launches new smartphones in the first two weeks of September, typically on a Tuesday. Mark your calendars — it's on its way!
Are you ready to upgrade to the iPhone 15? While you wait for launch day, make the most of your current Apple device with an Airalo eSIM.