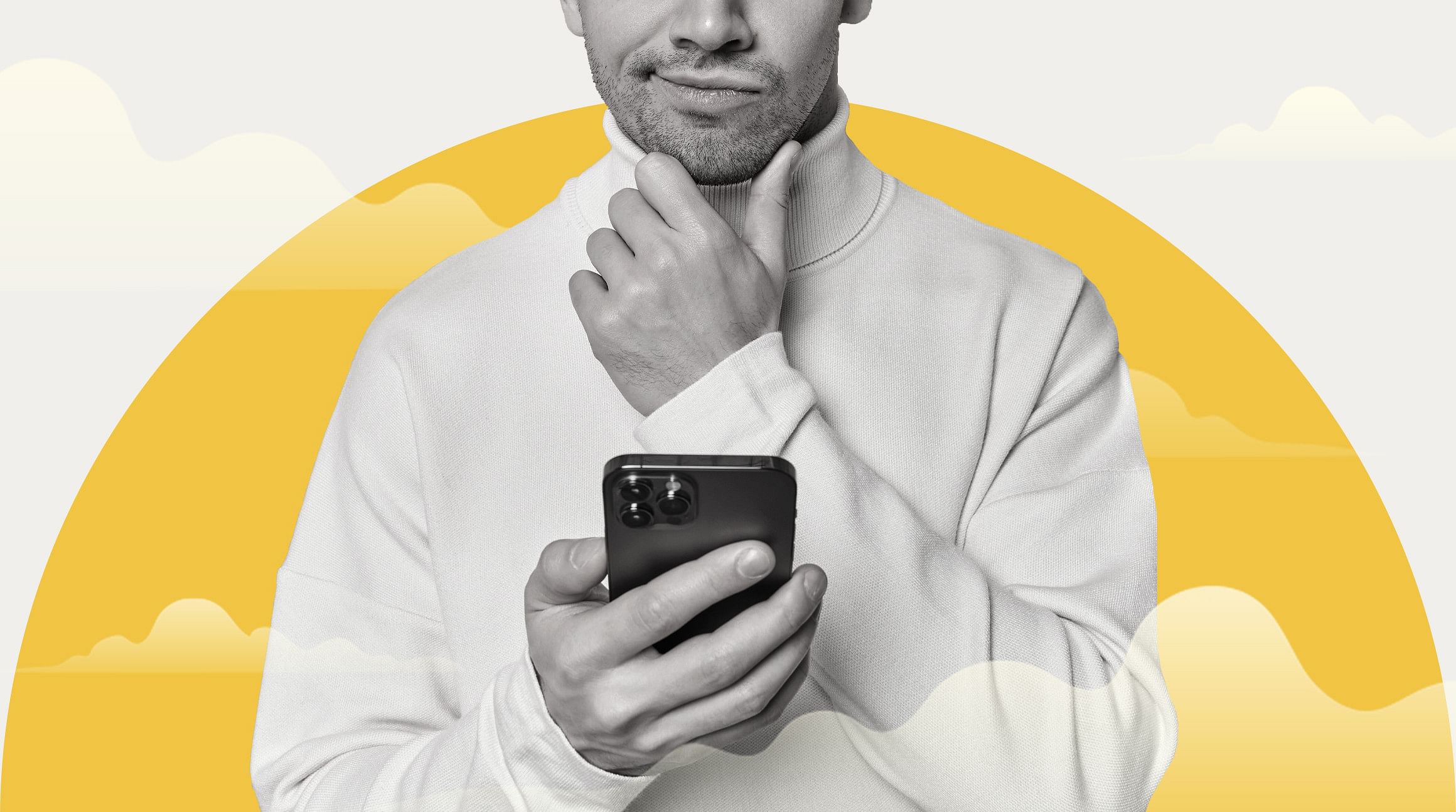 If you're new to the world of eSIMs, you're not alone. There's plenty to learn about eSIM technology and how it's changing the way we connect. In this article, we'll walk you through five things you might not know about how eSIMs work, operate, and function. Let's dive in.
What Is an eSIM?
An eSIM is an embedded SIM card. Unlike a physical SIM that you need to transfer and swap between devices, an eSIM is soldered into your device. This gives you the flexibility to instantly download and connect to a mobile network, no matter where you are in the world.
Here are a few of our favorite eSIM benefits:
Download a plan and be up and running within minutes
Continue to use your primary number for calls and text messages while using your eSIM for data and internet 
Avoid daily roaming charges from your mobile provider
Switch between local, regional, or international data plans
Eliminate the need to find a SIM vendor while traveling
Ready to make the switch? Follow our guide for first-time eSIM users to get started!
5 Things To Know About eSIMs
Several key features make eSIMs an ideal fit for travelers, digital nomads, and even locals. Here are five you may not know about.
1. You Can Top Up Your eSIM
No data? No problem. You can top up most eSIMs from within the Airalo app! If you run out of data while you're on the go, simply follow these steps to add more GBs to your eSIM:
Tap on "My eSIMs"
Tap on "Current eSIMs"
Find the eSIM you've downloaded
Tap the "Top Up" button
Select from the existing options (e.g., 1GB, 3GB, 5GB, etc.)
If your eSIM doesn't have a top-up button, you'll need to delete that eSIM and re-download another one for the country/region you're in. Follow our eSIM removal guide to do this in a few simple steps.
2. You Can Get Unlimited Data
Unlimited data does exist! With specific eSIM packs from Airalo, you can enjoy unlimited data while connected to your eSIM. Here's how it works.
How Unlimited Data Works
Two things expire with each eSIM you purchase: the preloaded data (e.g., 1GB, 3GB, 5GB) and the validity period of that data (e.g., seven days, two weeks, one month). Whichever finishes first causes the eSIM to expire.
You can use as much data as you like with unlimited data cards. The only thing that expires is your eSIM's validity period. So, if your eSIM pack is valid for a week, you just have to keep track of its expiry date, not how much data you're using!
3. Some Countries Have an eKYC Requirement
Airalo covers hundreds of regions and countries, each with different expectations and requirements. Some countries have visa entry requirements, background checks, and health passes — and the same is true for eSIMs.
If you are traveling to a country that requires a background check, you may need to complete an eKYC assessment before purchasing an eSIM. You'll need to verify your passport and other travel documents before downloading your eSIM. 
Not to worry — you can do this all within the Airalo app. Here's how:
If the country you're visiting has an eKYC requirement, you'll get the following statement before downloading your eSIM: "You must verify your identity to purchase this eSIM. Please start your identity verification process by submitting your documents." 
Select "Verify Your Identity" to continue
Upload the required travel documents
Please note that the verification process can take a few days to complete, so check if your eSIM has an eKYC requirement before your trip.
4. There are 3 Ways to Install an Airalo eSIM
Downloading a data pack to an embedded SIM Card may sound tricky, but it is relatively straightforward. There are three ways to install an eSIM:
1. Direct Method
This is the simplest way to install an eSIM. Once you've purchased an eSIM through the Airalo store, select the "direct installation" method. Doing so will autocomplete most of the manual fields you need to fill to install the eSIM.
Follow our complete guide for direct eSIM installation to learn more.
2. QR Code
You can also install an eSIM with a QR code. Rather than clicking the "direct installation" option, use your phone's camera to scan the QR code. Once scanned, the QR code will prompt you to install the eSIM directly on your device.
Read more about using QR codes to Install an eSIM.
3. Manual Method
The final option is to install your eSIM manually. Unlike the direct and QR-Code methods, the manual installation will require you to fill in every field to get your eSIM up and running.
Here is our complete guide for manual eSIM installation.
5. You Can Store Multiple eSIMs on Your Device
We've all been that traveler with a SIM card taped to the back of our phone. One of the significant advantages of going digital is that you don't have to keep track of multiple SIM cards. If your phone has Dual-SIM Dual Standby (DSDS), you can house multiple eSIM profiles simultaneously. With no chip restrictions, you could have a digital eSIM for Germany, Ghana, and Guatemala without needing to delete an eSIM profile on your phone.
With so many advantages to using an eSIM, it may be time to make the switch! Try your first eSIM today.