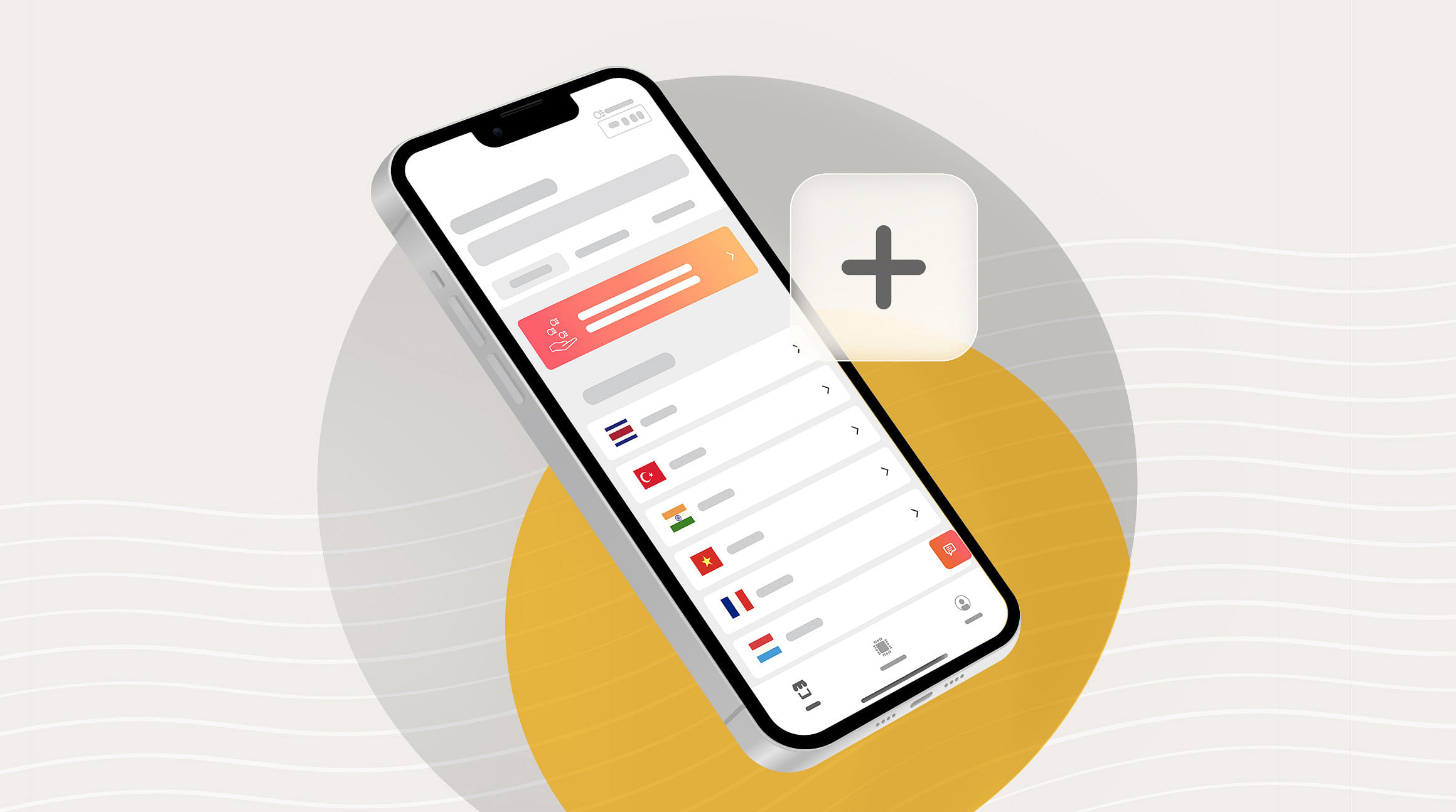 Using the Airalo app on an iOS device? Great news — now you can track your data usage with the Airalo iOS widget! Keep reading for quick and easy steps to set up your widget and start tracking. (Note: Before getting started, make sure you have the latest Airalo app update and are using iOS 14 or later.)
What's an iOS Widget?
A widget shows you information from the apps on your device. Unlike an app, you don't need to click on a widget for it to run. With the Airalo iOS widget, you can track your eSIM data usage without having to open the app. 
How to Add the Airalo Widget
It's easy to add the Airalo widget to your home screen. Follow these steps:
1. Press and hold an app icon and click "Edit Home Screen"
2. Click "+" on the top left corner to add a widget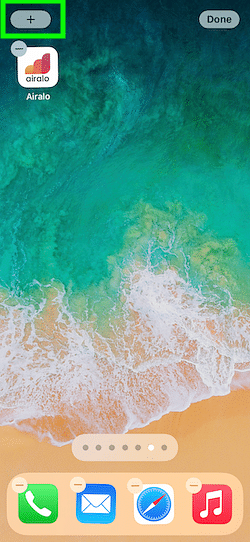 3. Scroll and click on the Airalo app or the widget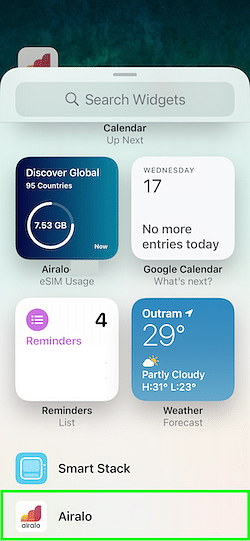 4. Choose between small, medium, and large widgets and click "Add Widget"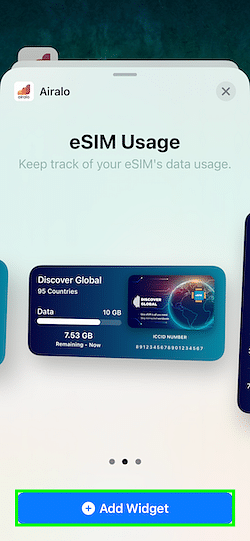 5. Choose the eSIM you'd like to track with a long press and click "Edit Widget." You can also choose the background color of your widget.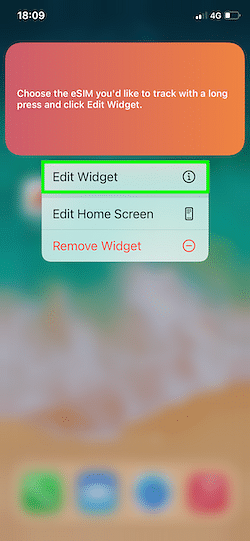 Track Your Data with the Airalo iOS Widget
Now that you've added the Airalo widget to your home screen, you can see your data usage at a glance. When your data gets low, Siri will show the Airalo widget at the top of your "Smart Stack." Talk about a great reminder to top up, so you don't lose connection!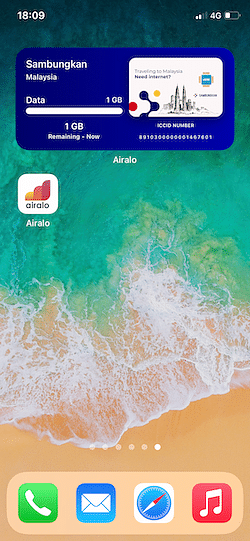 Are you an Android user? Not to worry — we'll send you a push notification when your data is running low!
Now, you can track your eSIM data usage with ease. For more tips about using your eSIM, check out our help center or read our latest blog posts.