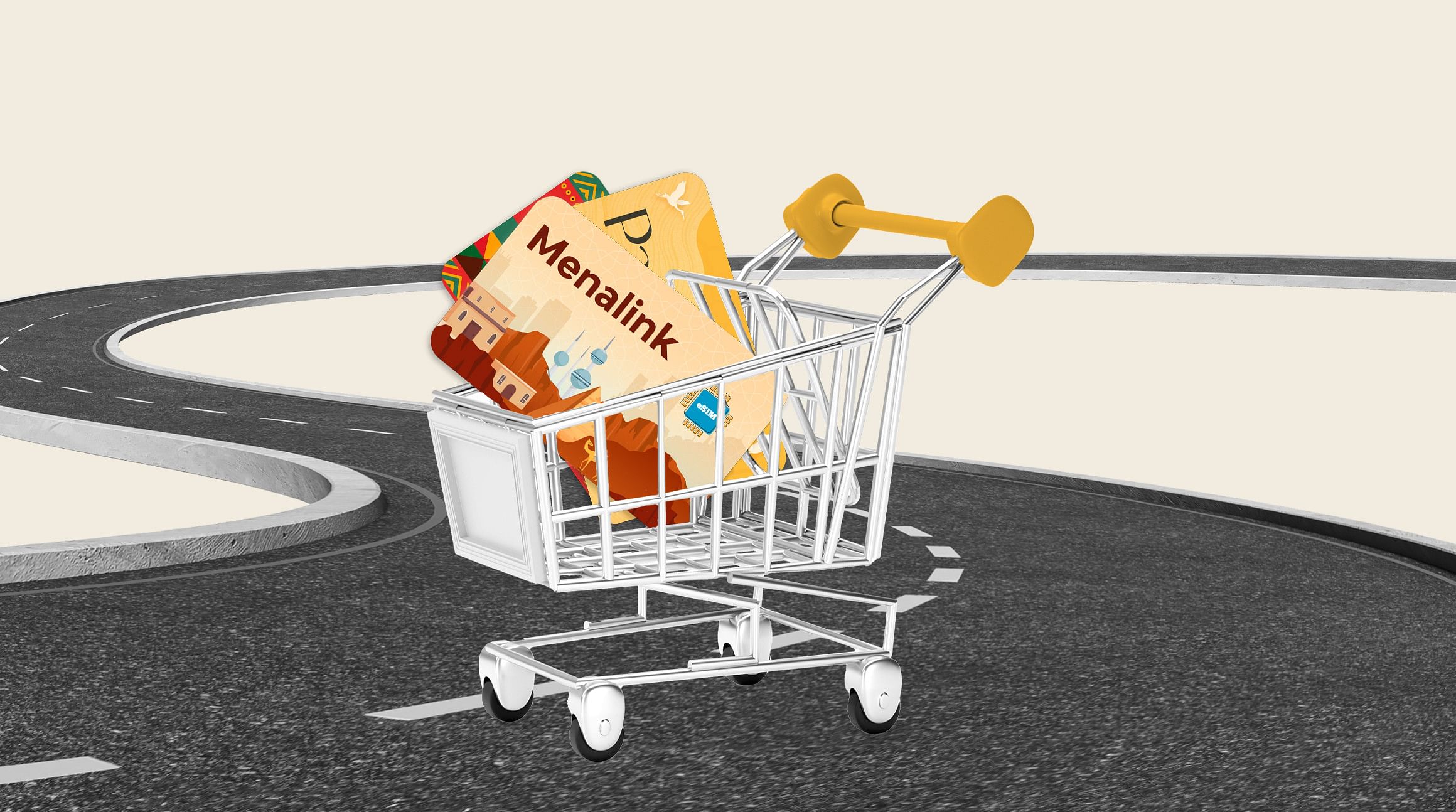 Are you new to the world of eSIMs? eSIM technology is revolutionizing how travelers around the world connect. With an eSIM from Airalo, you can download an eSIM data plan and connect to a mobile network in 200+ countries and destinations worldwide — right from your smartphone. 
In this article, we'll cover everything you need to know before you buy your first eSIM, including:
What is an eSIM?
What can an eSIM do?
Is your phone eSIM-compatible?
Locked vs. unlocked devices
How to buy your first eSIM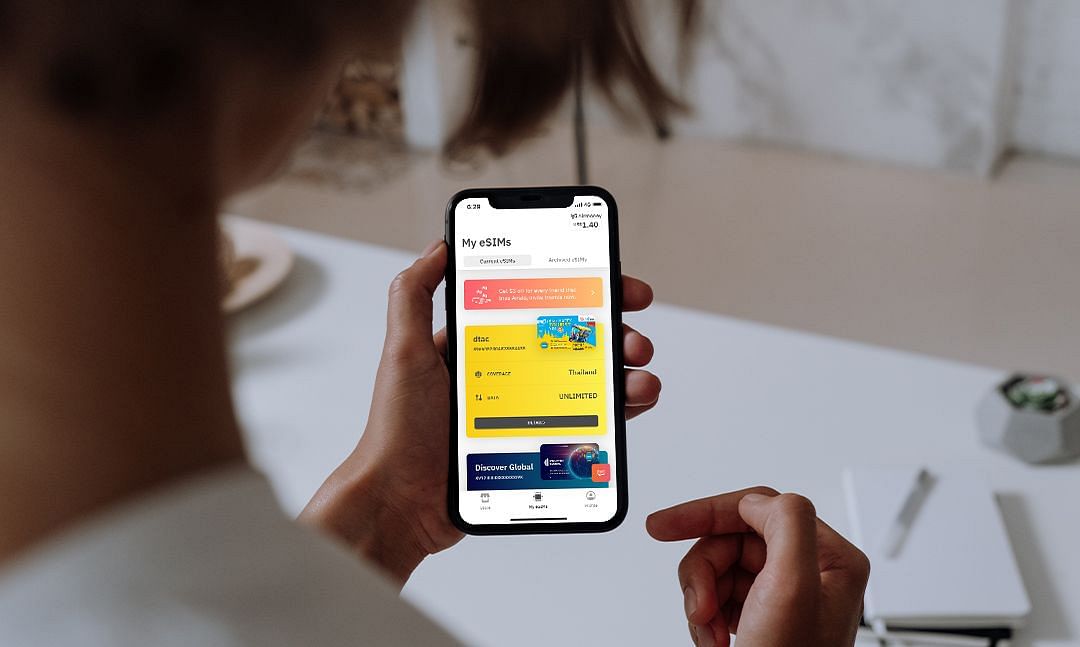 What Is an eSIM?
An eSIM is an embedded SIM card. It's a tiny chip that's built into your phone's hardware. Like a physical SIM card, it identifies you as a mobile subscriber and connects you to a carrier's network. But it does everything digitally.
You can download an eSIM from Airalo, activate it at your destination, and instantly connect to a local network. There's no need to find a SIM vendor, wait in line to make a purchase, or manage multiple SIM cards when you travel.
What Can an eSIM Do?
Here are just a few examples of what you can do with an Airalo eSIM:
Connect to a mobile network within minutes.
Choose from flexible local, regional, and global data plans.
Store multiple eSIM data plans on your device.
Travel without worrying about roaming fees.
Screen, scan, store, search, activate, and download data.
Keep your primary number for call and text services.
Switch networks without swapping physical SIM cards.
Top up your data in the Airalo app.
And so much more!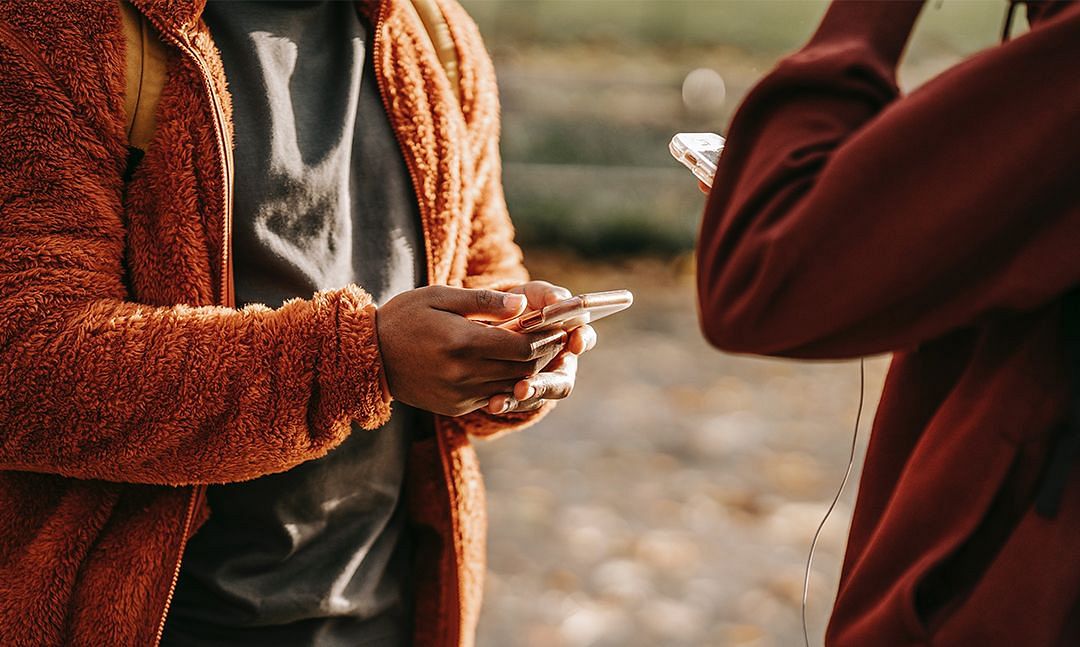 Is Your Phone eSIM-Compatible?
There are two things to keep in mind before purchasing an eSIM:
Your device must be eSIM-compatible. 
Your device must be carrier-unlocked.
How To Check if Your Phone Is eSIM-Compatible
There are a couple of quick ways to determine if your device supports eSIM technology:
Do a quick Google search to see if your phone has an eSIM.
Review our list of eSIM-compatible devices. (Please keep in mind that certain restrictions may apply depending on your country, carrier, or mobile service.)
A third option is to dive into your phone's settings to find your IMEI (International Mobile Equipment Identity). This code identifies your device and the carrier connections you can access. Head to your phone settings and select "IMEI" under the Network or Connections tab. Once there, look for the terms "embedded," "digital," "eSIM," or "embedded SIM card." If you see any of those terms, you can switch to eSIM.
How To Check if Your Phone Is Unlocked
If you purchased your phone outright, it's probably unlocked. This may be a new phone you bought at full price or a refurbished/used phone that isn't locked into a carrier's plan. Because an unlocked phone isn't tied to a contract, you can use whatever carrier package you like.
A locked phone is "locked" into a contract with a service provider. They charge you $0 for the device, and in return, you agree to use their services for a set period (two years is standard). There are a few ways to get out of a locked phone contract, but these methods will depend on your provider:
Buy out the term remaining on your phone (paying the difference due on the contract).
End the renewal of a locked plan (this will depend on your agreement).
Ask your provider if they will allow you to defer or switch plans.

How to Buy Your First eSIM
If your phone is eSIM-compatible and carrier-unlocked, you can buy your first eSIM! Here are a few things to keep in mind when choosing an eSIM from Airalo:
Every Airalo eSIM has a set amount of data (e.g., 1GB, 3GB, 5GB).
Every Airalo eSIM has a validity period (e.g., 7 days, 14 days, 30 days).
If your eSIM has a top-up function, you can add more data or time when you run low.
You can choose from local, regional, and global data plans.
How Much Data Does an eSIM Come With?
Every Airalo eSIM has a set amount of data, ranging from 1GB, 3GB, and 5GB, all the way to 100GB. The amount you choose depends on your data needs. 
Here's an approximation of how much data different smartphone activities use. These estimates can help you determine how much eSIM data you might need when you travel: 
Google Maps: 5MB per hour
Social Media: 50MB per hour
Internet Browsing: 50MB per hour
Online Gaming: 70+MB per hour
Streaming Music: 100MB per hour
SD Video: 1GB per hour
HD Video: 4GB per hour
4K Video: 7GB per hour
If you use your phone for web browsing and communications, you should be okay with less data. If you plan on streaming video and downloading files, you may need more to stay connected. Remember, most eSIMs can be topped up, so don't worry if you've underestimated your data usage!
What Is the Validity Period?
The validity period refers to how long your eSIM will be active. The typical Airalo eSIM ranges from one week, two weeks, one month, two months, and sometimes 3+ months.
eSIMs for a single country tend to have a shorter validity period. This is because travelers needing data for longer are often traveling to several different countries. 
Your validity period needs will vary depending on how long you travel. But don't worry — if you extend your trip, you can top up or buy another eSIM to stay connected.
Topping Up an eSIM
Before purchasing your eSIM, check whether it has a built-in top-up function (you can find this in the eSIM's "Additional Information" section). If it does, you can follow our eSIM top-up guide when you run low. If it doesn't, you'll have to delete and reinstall another eSIM to stay connected.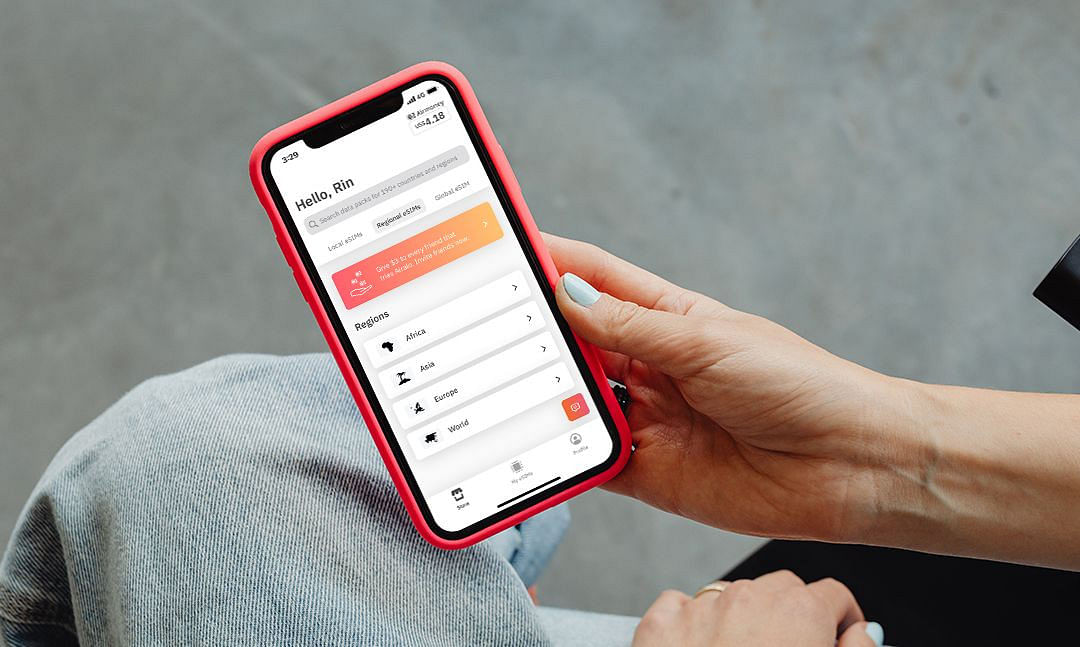 Local, Regional, and Global eSIMs
You can choose from local, regional, and global eSIMs from Airalo. Here's how they work.
Local eSIMs are for a single country. If you're traveling to France for a week, you can connect to a local network with an eSIM for France.
Regional eSIMs are for multiple countries within a region. If you're going on a cruise to the Bahamas, Turks and Caicos, and the Dominican Republic, you can stay connected with a Caribbean Islands eSIM.
Global eSIMs are for multiple countries and regions around the world. If you're off on a business trip that will take you to Europe, Southeast Asia, and Africa, a Global eSIM is your best bet.
Once you purchase your eSIM, you'll get instructions to install it on your phone. You can also reference our Help Center for installation guides and other resources.
You're all set to switch to an eSIM! Browse eSIMs for 200+ countries and regions worldwide in the Airalo store.