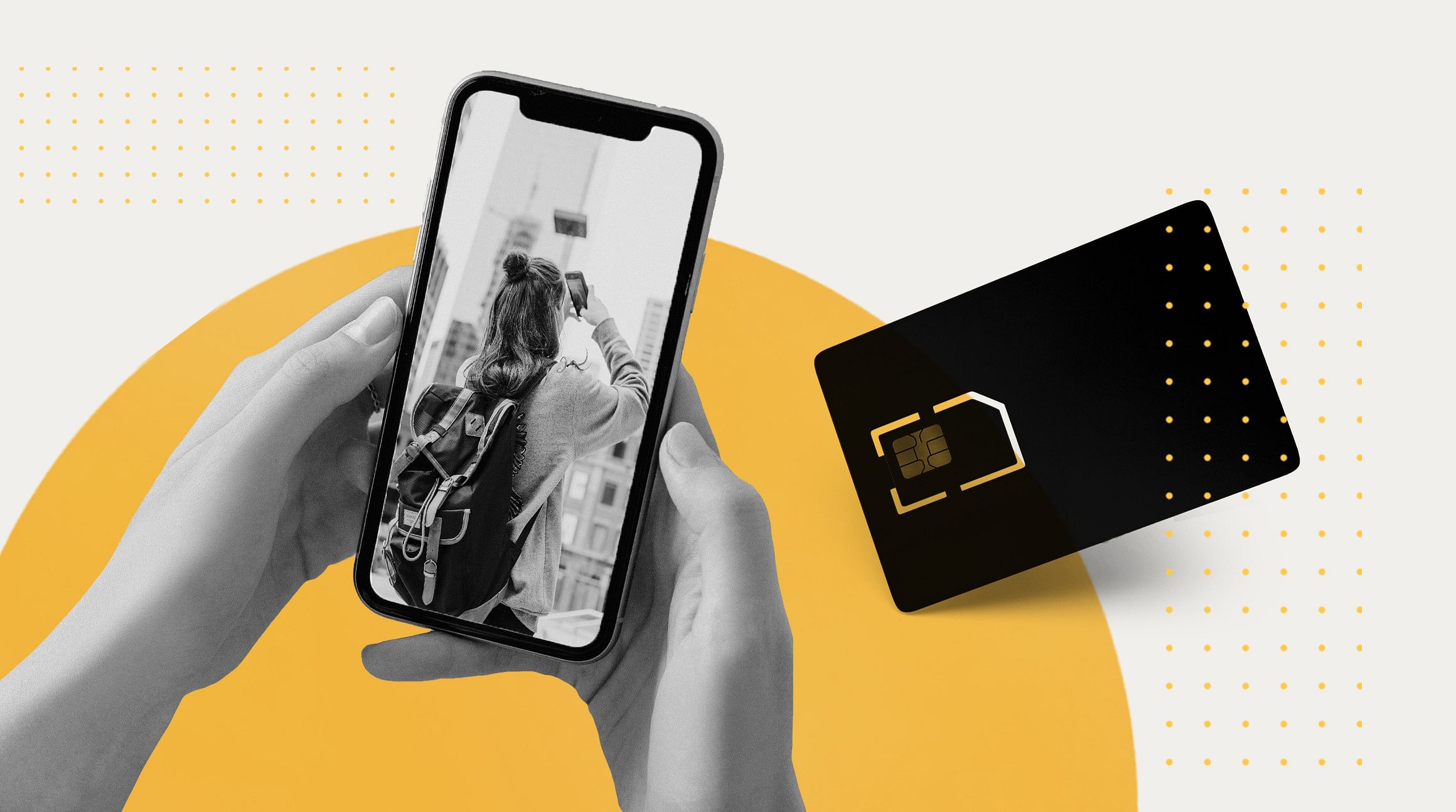 You're off on your next adventure and ask a question we've all had while preparing to travel: What do I do with my phone? Well, you have a few options. The three most common are to rely on a daily roaming plan from your carrier, buy an international SIM card, or pick up a local SIM at your destination. Each has advantages and disadvantages, and picking the right one can make your trip a breeze rather than a bust. 
Here's a closer look at all three (plus an extra you might not have considered).
What Is Roaming?
Roaming happens when you use your phone outside the geographical range of your subscribed carrier's network. When you roam, you are a guest of a new carrier's network, and you get charged a different (typically higher) rate to access their services. 
For a long time, roaming fees were charged per minute for voice calls, per text for messages, and per megabyte per second for data. These fee structures still exist with some carriers, but many now offer a set number of daily minutes you can top up as part of a roaming plan.
Generally, the lack of competition among telecom providers means that roaming charges add up quickly. However, a daily roaming plan could be a good option when:
It's a short trip — you'll need to make calls and texts, but don't plan on using data.
Your carrier offers free international data, calls, or another add-on service.
You'll have a second local SIM card or an eSIM for your data package.
If you choose this option, remember to contact your carrier ahead of time to ask about their packages. That way, you'll be informed of what you can expect to receive as part of your plan and whether you'll need a local SIM or eSIM for data while you're away.
What Is an International SIM Card?
An international SIM card is a type of SIM that can access mobile data and be used for calls and text services on almost any network from any carrier. International SIM cards are neat because they eliminate many of the problems associated with roaming and local or regional SIMs. They provide comprehensive coverage with a single card, keep everything in one language, and are easy to manage online. 
However, since they're designed for long-term travelers or individuals who travel for work (e.g., seafarers or flight crew), it can be hard to find international SIMs with smaller data packages that are designed for short-term travel. That means an international SIM card might be best if you:
Will be traveling for longer than a month
Will visit more than one region
Will need more data to stay in contact with friends and family
What Is a Local SIM Card?
A local SIM card is a physical SIM you buy at your destination. It's one of the most popular methods for getting cell service abroad because it's a quick way to secure data. SIM card vendors are present in nearly every international airport and offer a variety of data packages for your trip.
However, keep in mind that these offerings are often more expensive and geared toward tourists. That might be fine if you only need data for a week or two, but if you're going to stay longer you may consider venturing to an authorized dealer in town. 
A local SIM card has a few distinct advantages that might suit your needs:
You can get a local number.
They have no contract and usually have flexible lengths of time.
It's an old and proven option that always works.
Why Not Try an eSIM?
There's a fourth option that has all these advantages rolled into one: an eSIM.
An eSIM is a digital SIM card that allows you to connect to a mobile network just by downloading and installing a prepaid data plan (note: you'll need an unlocked, eSIM-compatible device to do so). You don't need to remove or keep track of a physical SIM card, and you can store multiple eSIMs on your device. You can purchase local, regional, and even global eSIM plans depending on what suits your trip.
However you choose to use it, an eSIM has plenty of advantages for travel:
You can purchase and install it from anywhere
You know exactly what you pay for (no hidden roaming fees)
You can stay connected in multiple countries and regions around the world
You can easily switch between data plans (no SIM removal required)
If your phone has Dual SIM technology, you can use it alongside your regular SIM
When it comes to using your phone abroad, you have options! No matter which you choose, staying connected while you travel is a must. If you've decided an eSIM is right for you, check out the Airalo marketplace to find a data plan for your next adventure.