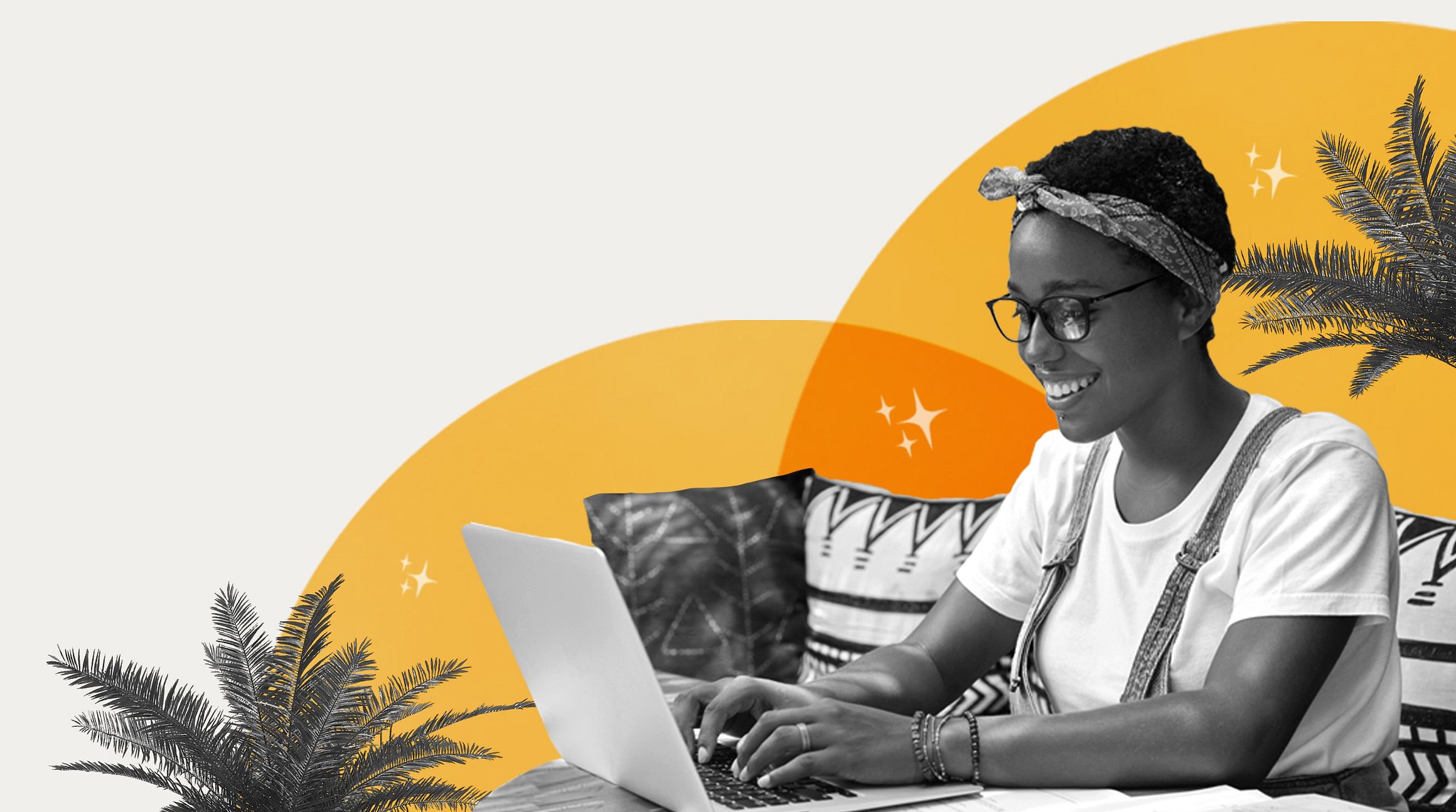 A digital nomad is someone who works remotely while traveling from place to place. Their space is digital, and their search is endless. Their flexible lifestyle allows them to live and work from some of the most beautiful destinations around the world. 
Does this sound like you? Read on to learn how an eSIM can maximize your digital nomad lifestyle.
What is an eSIM?
First, the basics: What's an eSIM? An eSIM is an embedded SIM card. It's a tiny memory chip that functions just like a regular SIM but is built into your device. Rather than insert a physical SIM, you can download and activate an eSIM data plan to connect to a mobile network. 
Airalo gives you access to data plans for hundreds of countries and regions worldwide. As long as you're connected to the internet and your device is unlocked and eSIM-compatible, you can get an eSIM data plan for your destination.
Related: What devices support an eSIM?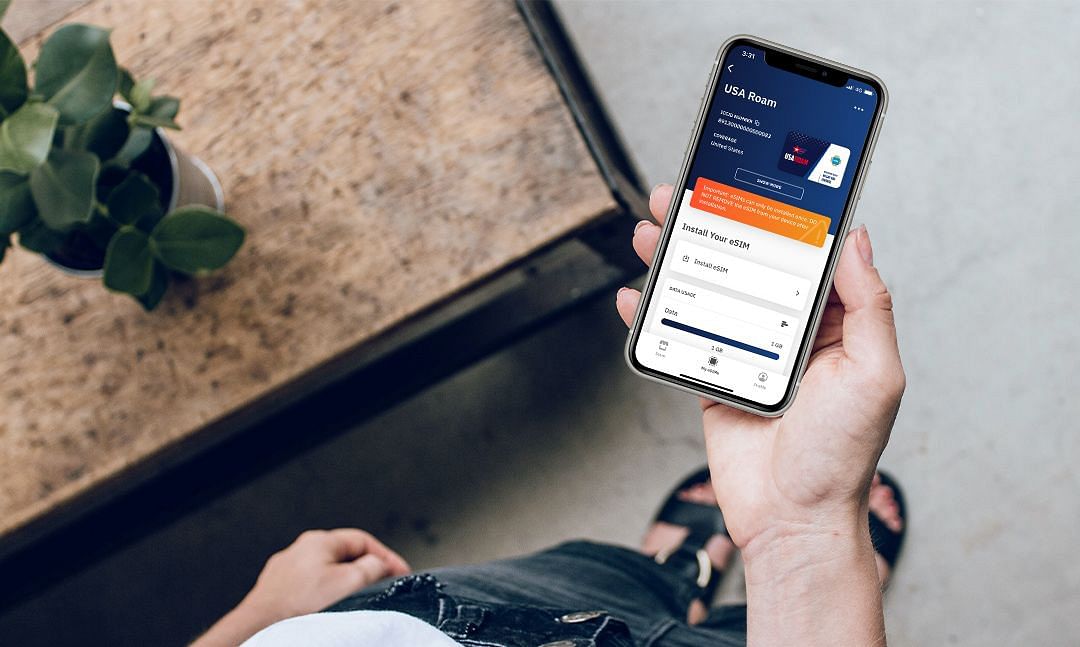 Top Up As You Travel
As a digital nomad, you need data that's readily available. You can't risk latent networks, roaming charges, or the cost of expensive data plans from your carrier. The ideal plan will let you top up as you go.
Airalo does exactly that. You can think of it like using a metro pass — when your data runs low, you can top up and reconnect. There's no need to transfer or swap an old chip. Everything is digital and can be done within the Airalo app.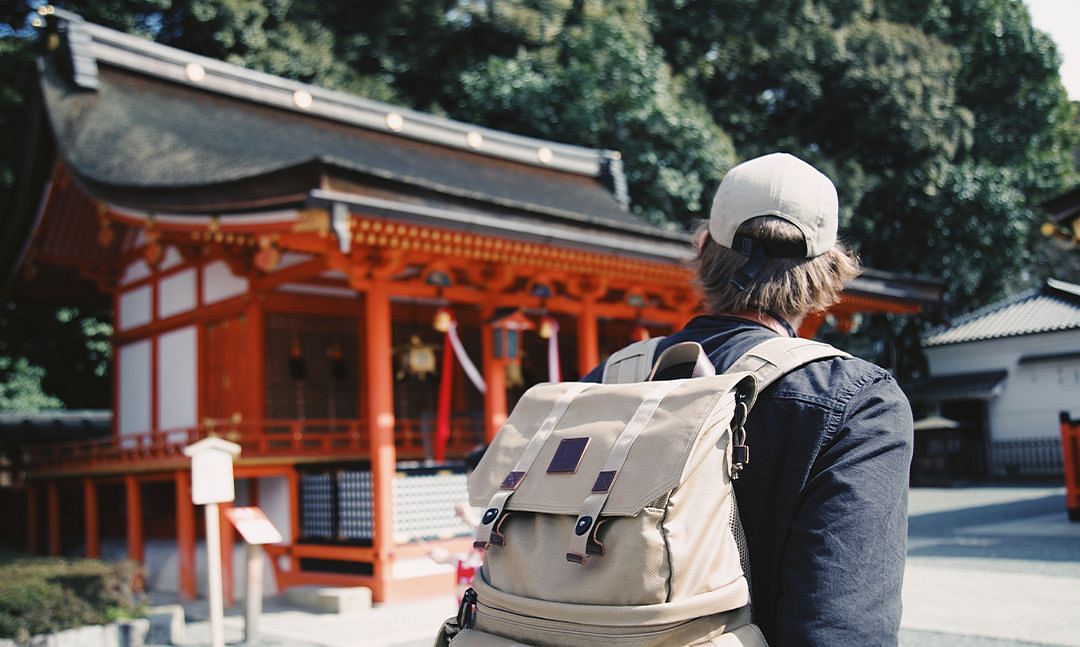 Avoid Expensive Roaming Charges
One of the biggest digital nomad challenges is data roaming limitations. You're working in a remote area and suddenly get a call from a client. The call goes great, it runs a bit longer than expected, and when you hang up, you realize you were roaming during the call. Yikes.
With an Airalo eSIM, you can avoid expensive roaming charges. Data plans are prepaid, meaning you get the amount of data you pay for (e.g., 1GB, 3GB, 5GB, etc.) and won't be hit with surprise fees. So, rest easy in remote areas, knowing you can connect with clients without a hefty roaming bill hitting your inbox at the end of the month.
Related: How to travel without roaming fees
Work From Anywhere
The beauty of remote work is that you can work from anywhere. The trouble is that when you rely on a Wi-Fi connection, you're limited to hotspots in your area.
With an eSIM, you can work from anywhere. Whether working from a coffee shop in Copenhagen or a beach bungalow in Bali, you'll be able to quickly and easily connect to a mobile network. 
Working from a laptop? No problem — some Windows laptops are eSIM-compatible and will allow you to install an eSIM data plan onto your device. For others (like a Macbook), you can use your eSIM-compatible phone to tether your data plan to your laptop as a local network.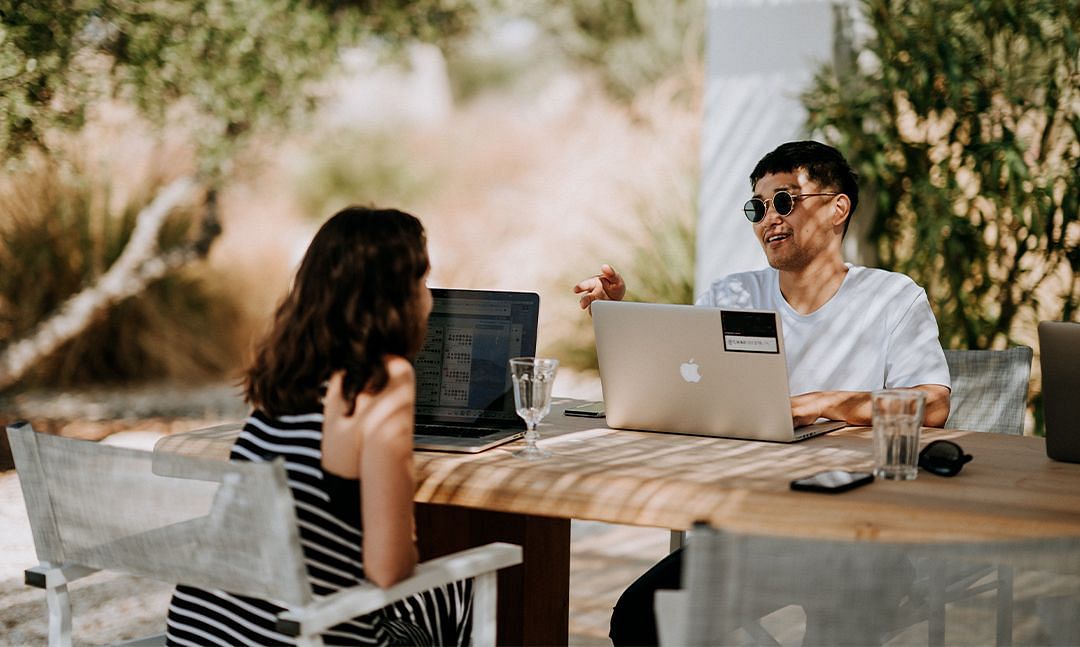 Connect With Other Nomads
One of the best parts of digital nomad life is the friendships you make along the way. Adopting a remote lifestyle is a unique experience that draws like-minded travelers together. No matter where you go, you're bound to find a group of digital nomads that get you.
An eSIM makes staying in contact with new friends effortless. You don't need to purchase a new SIM card or change your phone number when you change destinations. Instead, you can download a new eSIM data plan and get back to coordinating your next meetup.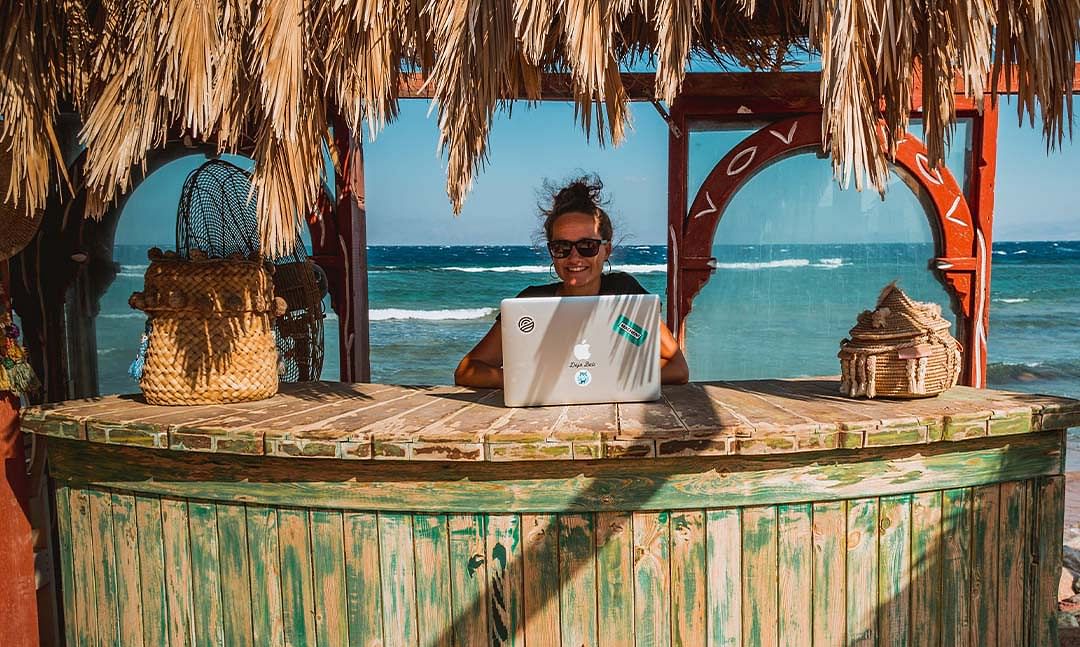 Travel Without Limitations
Access to data plans for hundreds of countries and regions worldwide has its perks. Airalo's global connectivity is a game-changer for any digital nomad set on seeing as much of the world as possible.
With an eSIM, you no longer have to keep track of countless SIM cards as you traverse the globe. Dual SIM technology allows you to simultaneously use two SIMs and/or eSIMs on your device. Your regular SIM (or eSIM) can stay put, and you can download local eSIM data plans as you travel.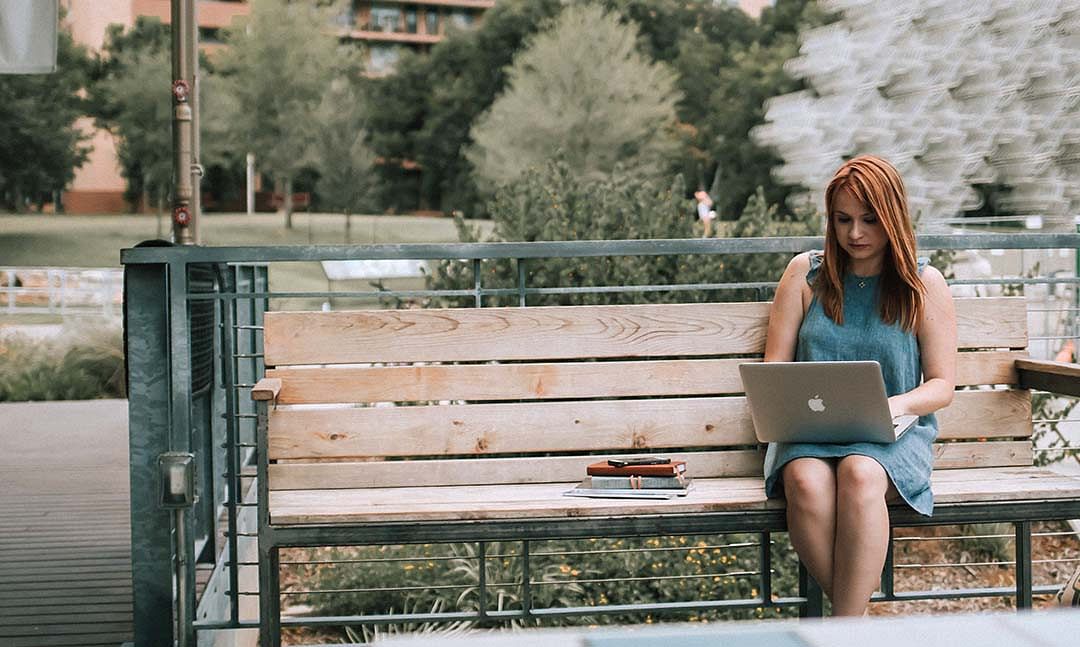 Work Without Wi-Fi Interruptions
Have you ever tried to download a document from a Wi-Fi hotspot? It can be a (very) slow process. Relying on a Wi-Fi signal as a remote worker can be unreliable.
Skip spotty Wi-Fi and use your eSIM data plan to connect to a network. From there, you can download documents, take video calls, send files to clients, and more without the fear of losing service.
As we mentioned, some Windows laptops are eSIM-compatible. You can also tether your data plan to your laptop if it doesn't have an embedded SIM.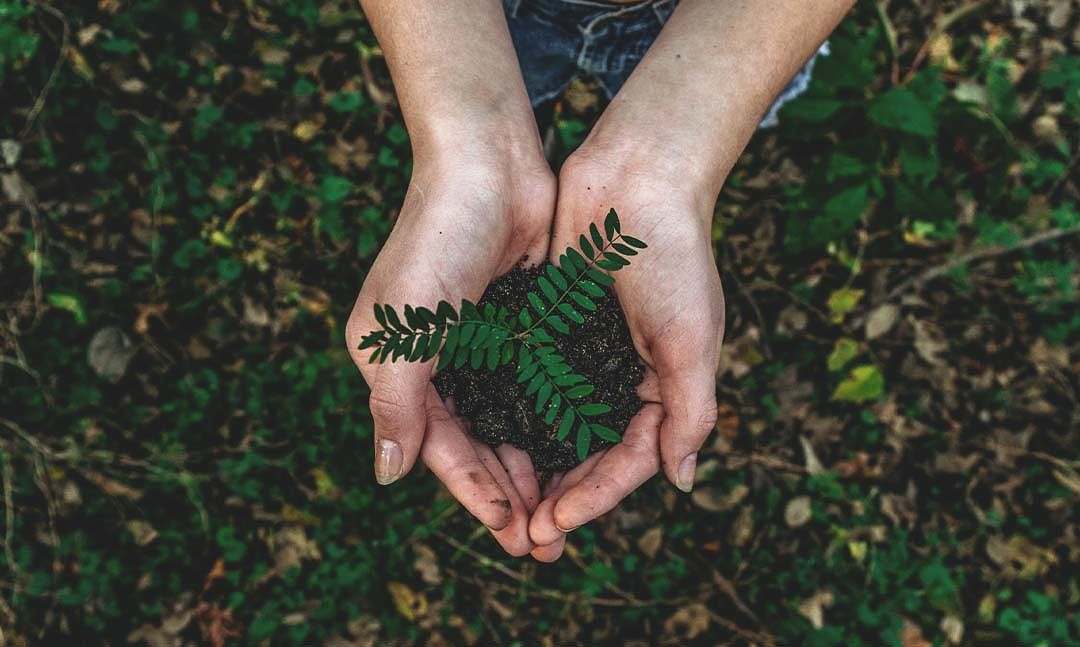 Support the Environment
One of the problems with SIM cards is that they're disposed of once they're used up. Large amounts of plastics are wasted yearly as most complex electronics are non-recyclable.  
Using an eSIM not only makes your life more efficient, but it's also a form of sustainable tech for the planet. An eSIM is built into your device and can't be thrown away. When you move to a new location, you don't need to purchase another plastic SIM card — instead, you can download an eSIM data plan and connect to a local network.
Related: Sustainable travel tips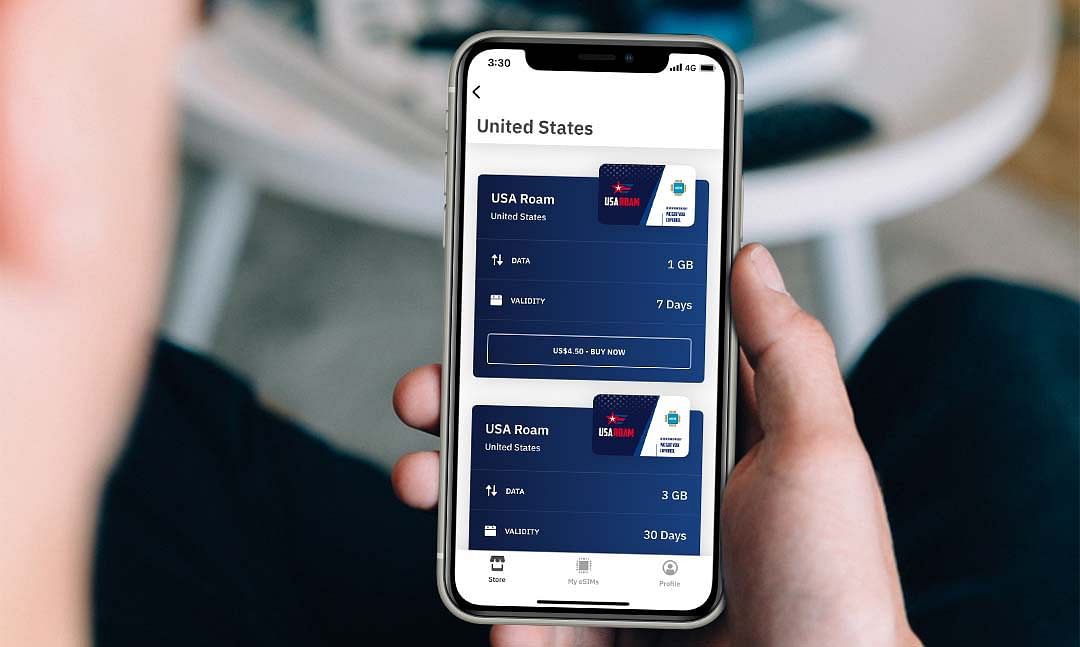 Connect Affordably
Data connectivity shouldn't be a luxury. When you live and work around the world, you need an affordable and flexible data plan to connect without breaking the bank.
No matter where your travels take you, Airalo has affordable local, regional, and global eSIM packages to choose from. That leaves more money in your pocket for co-working spaces, insurance plans, accommodation, and travel activities.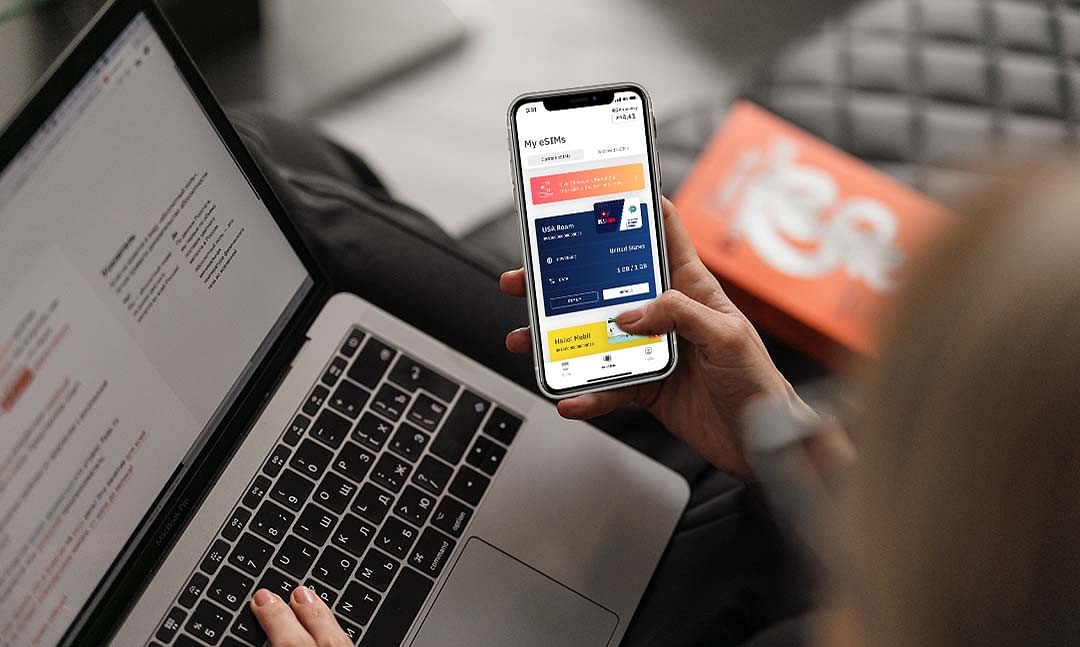 Share Your Adventures
Every digital nomad journey is unique, and a whole community of avid and armchair travelers is waiting to hear your story. With an eSIM, you can connect to a mobile network from every corner of the planet and inspire others in real time! 
No more saving photos and videos on your device's camera roll so you can upload them later. With an eSIM, you can use data to stream and share your adventures as they happen. 
Are you a digital nomad? Why not make the eSIM switch — browse Airalo's local, regional, and global eSIM packages to get started!