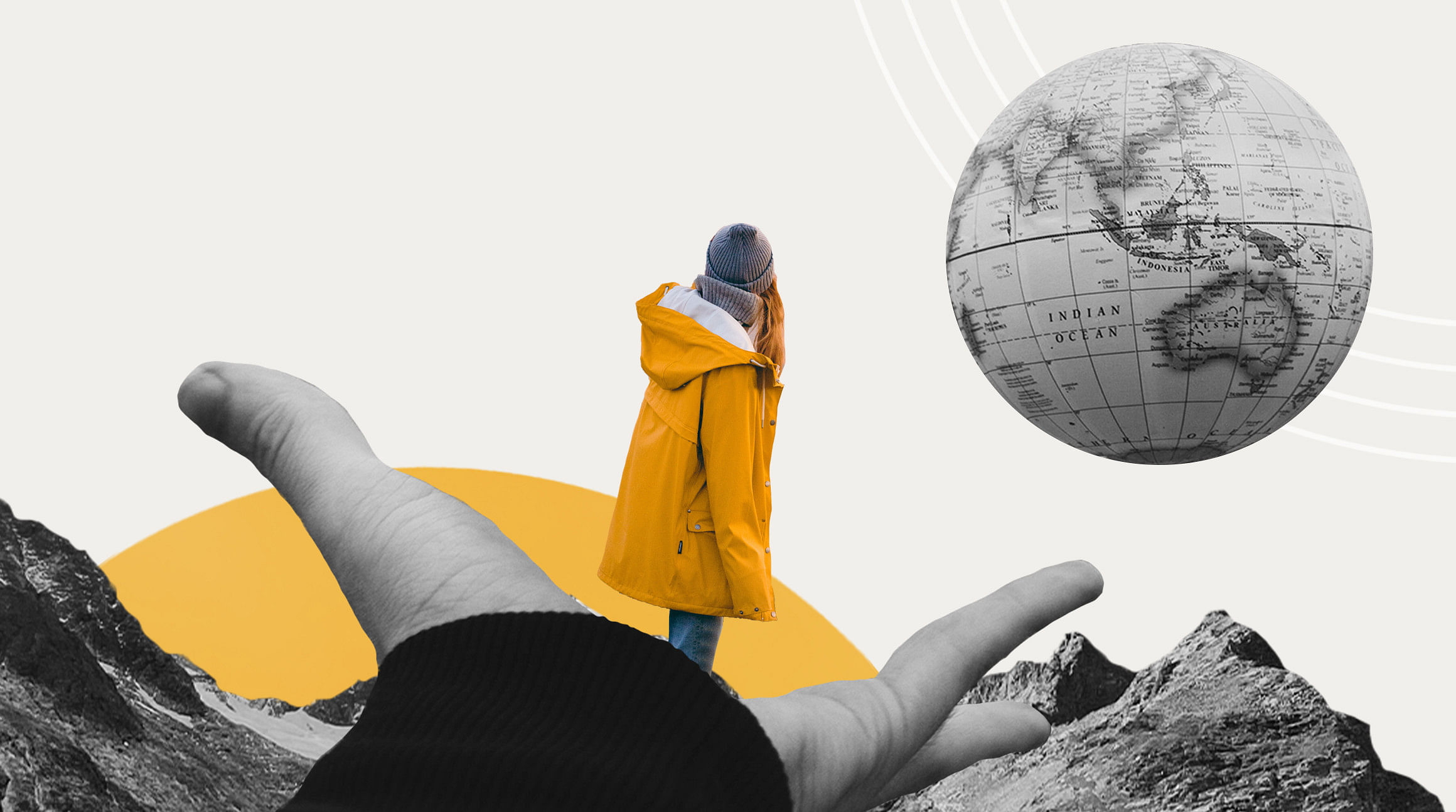 Millions of people travel with their iPhones every year. An iPhone is the ideal travel tool, helping you capture epic photos, orient yourself in a new destination, and find the best route from point A to point B. Yet, even the most seasoned travelers have technology troubles along the way. That's why we've put together this guide — here's everything you need to know about using your iPhone abroad.
1. Prepare Your iPhone for Travel
There are a few things you should do to prepare your iPhone for international travel. Taking these steps will ensure your phone stays secure and you don't come home to a (very) expensive roaming bill. 
Ensure your iPhone is unlocked: If you intend to use a local SIM card or a third-party eSIM, you'll need an unlocked device.
Familiarize yourself with internet-based messaging apps: iMessage, Whatsapp, and Facebook Messenger allow you to keep in contact with friends and family without using Wi-Fi.
Turn off data roaming: Turn off data roaming for your main carrier to ensure that you don't accidentally pile on charges while you're abroad.
Get an eSIM: A data-only eSIM plan can give you mobile data at local rates.
Reset your usage statistics: Reset your usage statistics so you can immediately tell if an app is using data when it shouldn't.
Update your 2FA information: Switch to app-based user authentication to validate your identity on services that require it.
2. Back Up Your iPhone
Apple leads the pack when it comes to backing up your data and information. While most data on your phone will automatically back up to iCloud storage, you should manually back it up as well. This can be particularly helpful if your phone gets lost or damaged during your trip. 
To backup an iPhone:
Connect your device to a Wi-Fi network.
Go to "Settings" on your iPhone, choose your name, and select "iCloud".
Select "iCloud Backup" and choose "Back Up Now".
You can also back up your device with your computer:
Connect your device to your computer with a cable.
If you have a MacOS 10.15 or later, open Finder. Otherwise, open iTunes.
Follow the onscreen steps when you're prompted for a device passcode or to "Trust This Computer."
Locate the device in Finder or iTunes.
Select the backup options that you wish to have. It's a good idea to choose "Encrypt local backup."
Safely eject or disconnect your device once the process successfully ends.
For the latest steps and updates to backup iPhone devices, you may want to refer to the Apple website.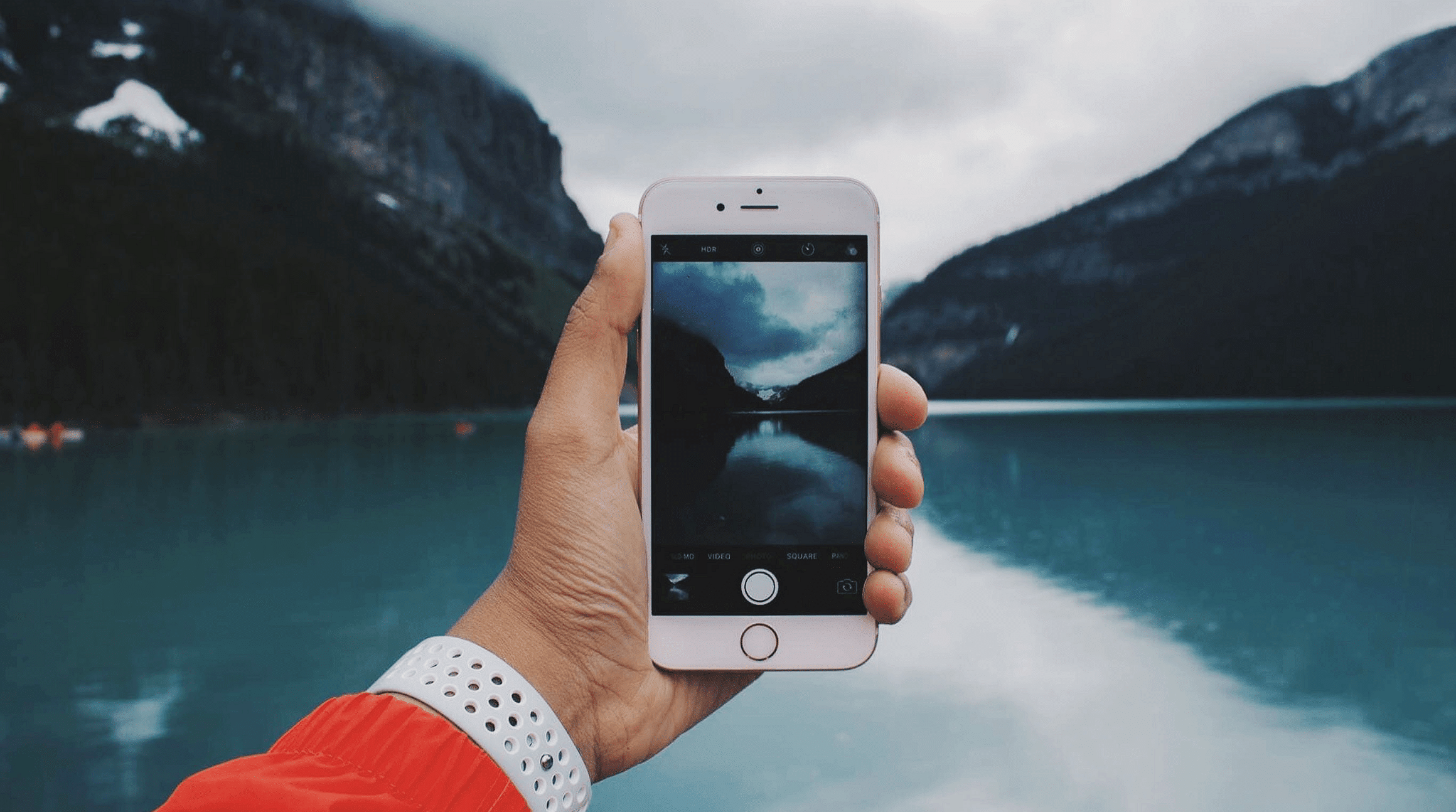 3. Have a Mobile Data Plan
Before you embark on an international adventure (or even a weekend getaway), make sure you have a mobile data plan set up for your device. Exactly what that plan involves will differ according to your needs. In general, you have four options to stay connected when you're away:
Disable your regular plan and rely on Wi-Fi
Use your carrier's international data package
Get a local SIM card
If you have an iPhone XR or later, you have an eSIM-capable device, and connecting to a local network is as easy as downloading and activating a data plan (remember, your phone needs to be unlocked). Using an eSIM on your iPhone allows you to access reliable and affordable data while you're away (and avoid expensive roaming charges when you return!)
4. Refresh Your iPhone's Security
Apple has invested in robust tracking and security for its devices, but you should still be extra careful with your iPhone while you're away. Research shows that smartphones are the most commonly misplaced and stolen devices during travel. 
Before you leave, we recommend that you:
Update multi-factor authentication steps so they're accessible if you can't receive calls or texts.
Get a VPN for when you're connected to public WiFi abroad.
Use a password manager.
Check for security patches or updates before leaving.
Set up a phone tracker app in the event that your phone goes missing.
Now, you're equipped to take your iPhone abroad! 
Need to stay connected on your trip? Head to the Airalo eSIM store to find an eSIM plan for your next adventure.