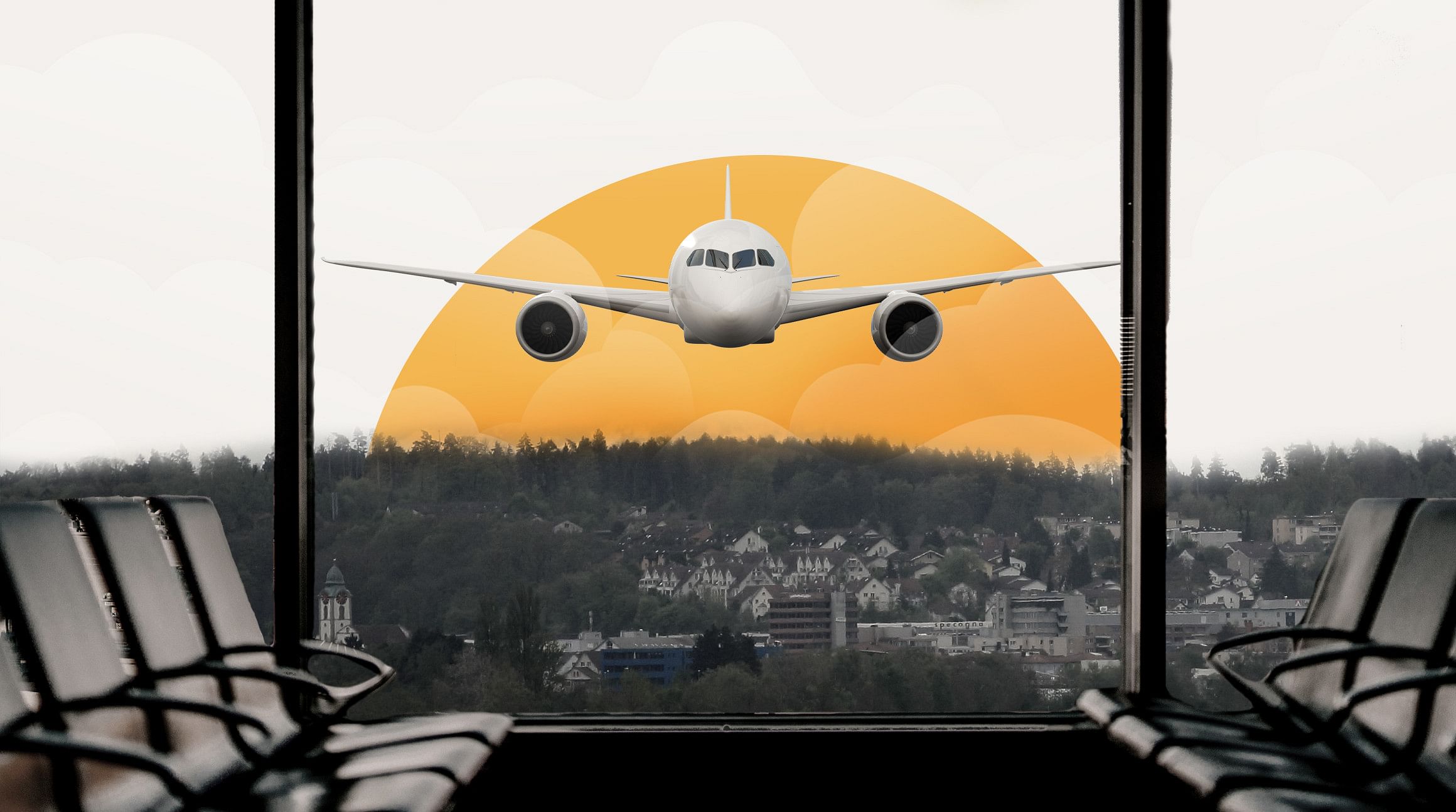 Do airports stress you out? You're not alone! Trust us, even the most seasoned travelers find airports hectic. But it doesn't have to be that way. We've gathered some tips and tricks to make your next airport experience a breeze. Read on for our top airport tips for easier travel. 
1. Check In Online
Skip the queue by checking in online for your flight. Most airlines will allow you to check in 24 hours before departure. If you only have a carry-on, you can download your boarding pass and head straight to security. 
Some budget airlines will charge you a fee if you don't check in online. Be sure to check in before the cut-off time (usually four hours before your flight departure). This is one of many airport tips that can save you time and money when you fly. 
2. Download the Airline App
If you haven't downloaded your airline's app, now's the time to do it. Most airline apps will give you a digital boarding pass (some will even let you download it to your digital wallet), so you don't need to fuss with a paper ticket. 
Some airline apps will also give you real-time updates about your boarding gate and flight status, eliminating the need to keep an eagle eye on flight connection screens.
Pro airport tip: If you can't download a boarding pass to your digital wallet, take a screenshot of it. That way, you won't need to worry about spotty Wi-Fi when it's time to present your boarding pass at security or your gate.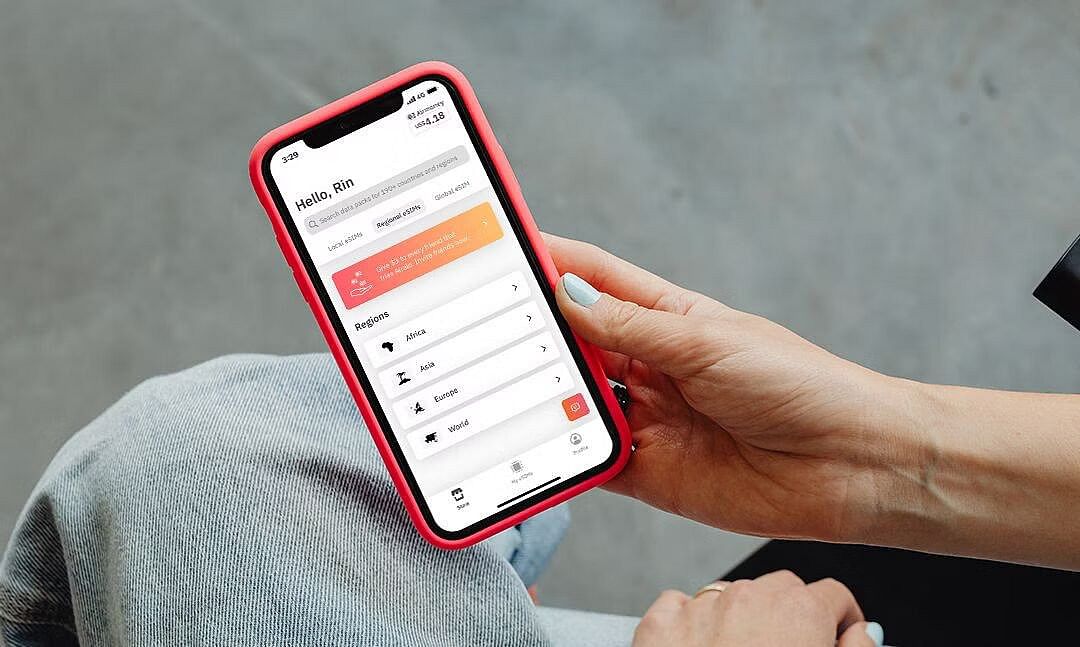 3. Install an Airalo eSIM
Did you purchase an Airalo eSIM for your destination? Bravo! You've checked off one of our top airport tips. Be sure to install your eSIM before departure so you can connect to a mobile network when you land (and avoid high roaming fees when you return). 
We recommend installing it at home or somewhere with a stable internet connection (preferably Wi-Fi) — the entire process only takes a few minutes. Here's how to install an eSIM.
Here are a few ways having an Airalo eSIM makes airport travel easier:
Connect to a mobile network within minutes of arrival.
Avoid high roaming fees while you're away.
Avoid spotty (and unsafe) airport Wi-Fi.
Skip the SIM vendor queue at the airport.
Use a ride-hailing app to get to your accommodation.
4. Pack a Portable Charger
Not all airports have easily accessible outlets and charging stations. One of the best airport tips to keep in mind is to pack a portable charger (power bank) in your carry-on. Portable chargers allow you to charge your device from anywhere without needing to plug your phone, tablet, or laptop into an outlet. 
Portable chargers are also super helpful if you're on a long-haul flight and need to top up your battery in-flight. Just be sure to charge your portable charger before you leave home, so you don't run out of juice!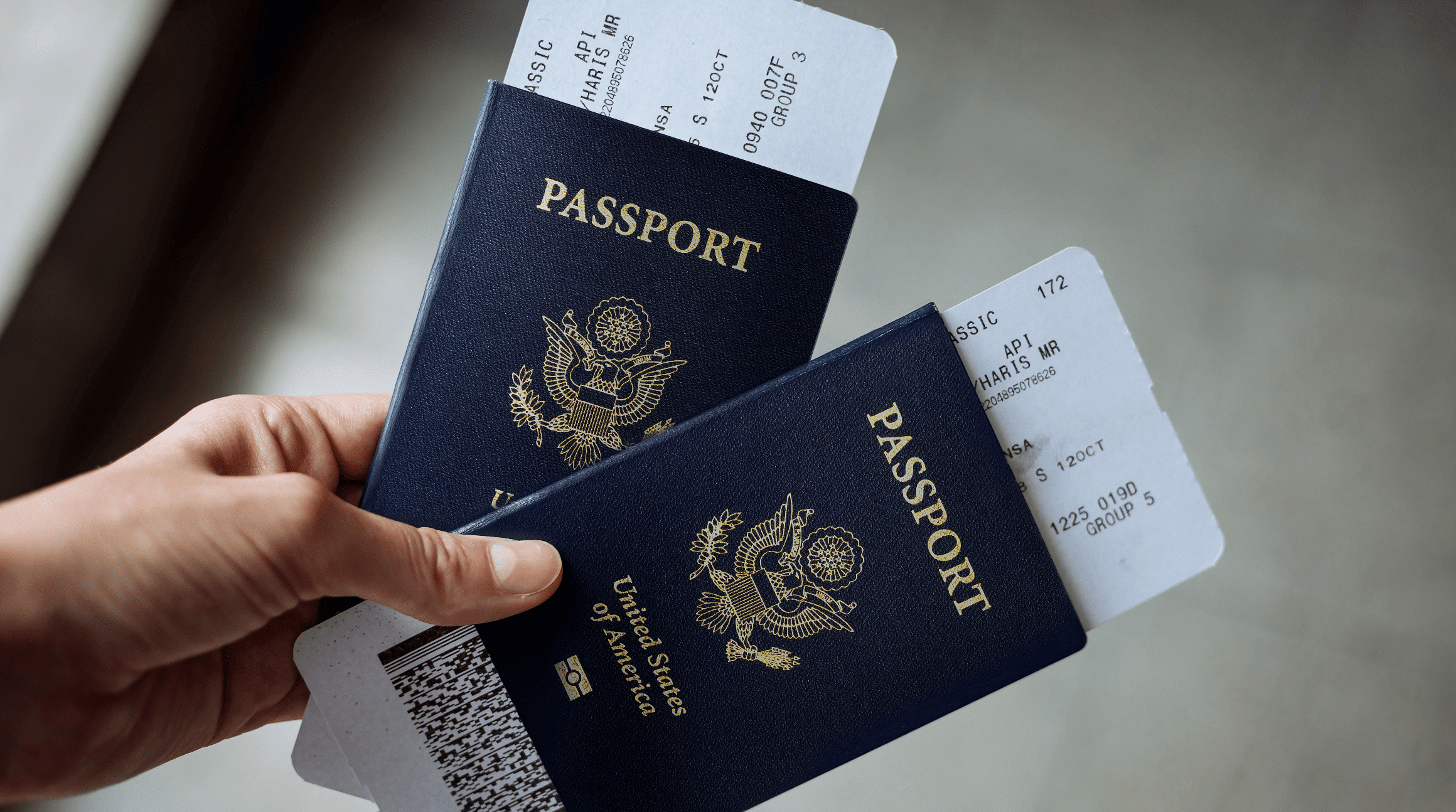 5. Keep Your Travel Documents Handy
One of the best airport tips is to make sure your travel documents are easily accessible. Make sure you've completed any visa and/or eKYC requirements for your destination and that you have physical or digital copies of your documents. Always keep your passport and boarding pass in a safe place (not your back pocket!) to keep your airport travels stress-free. 
6. Wear Comfortable Clothes
We've all been there — you're off to a tropical destination, and you step into an airport that feels like the Arctic. Skip the flip-flops and board shorts and opt for loose, comfortable layers that you can add or remove depending on the temperature. 
One of the airport tips frequent flyers follow is dressing for airport security. Wear socks and shoes that are easy to remove and slip back on, and avoid items with metal clasps or buttons that will set off security detectors.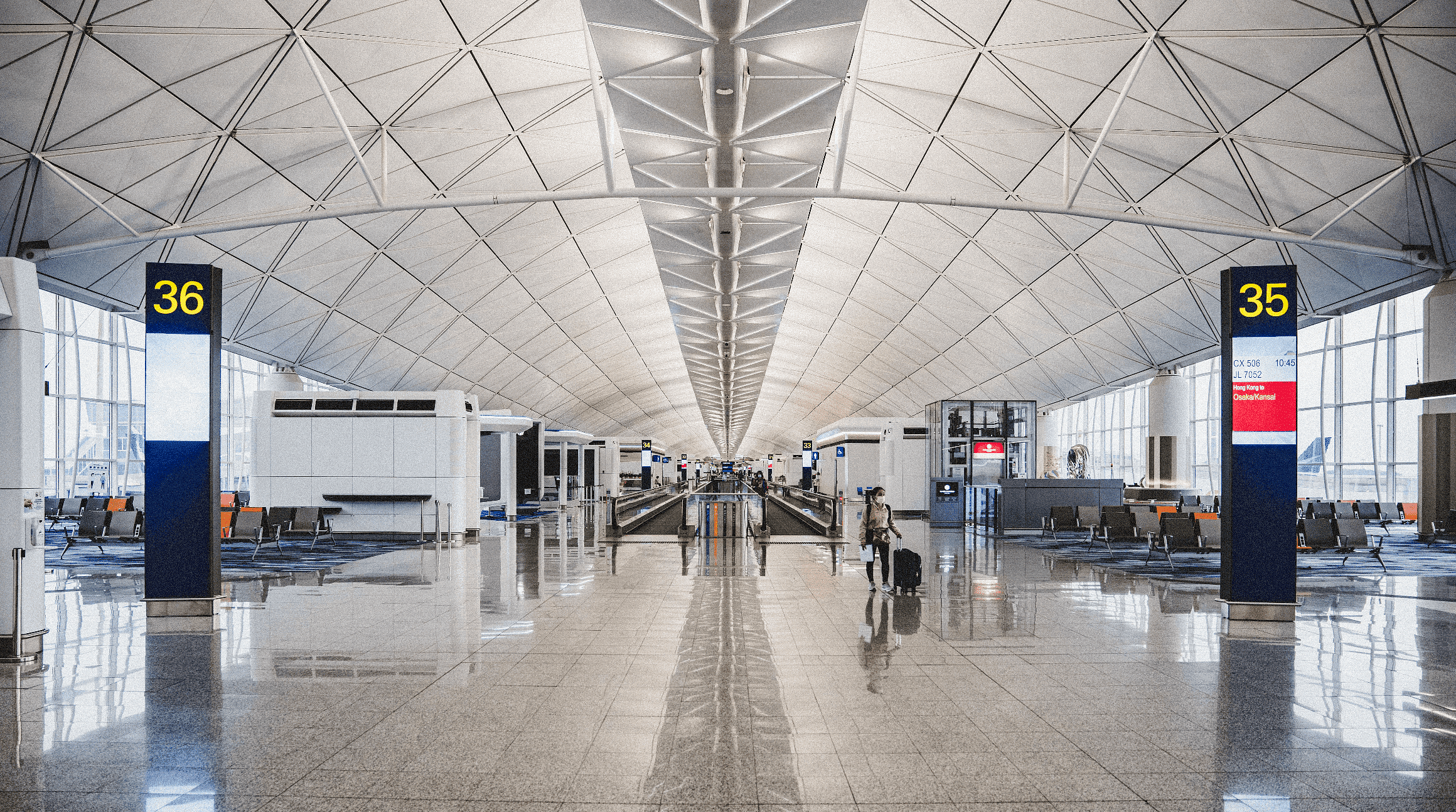 7. Get to the Airport Early
One of our top airport tips is to get to the airport early. Give yourself plenty of time before your flight departure to check in, clear security, and get to your gate.
How early should you arrive for a flight? That depends on the airport and where you are traveling. The general rule is to arrive two hours early for domestic flights and three hours early for international flights.
If you're traveling during peak travel times, give yourself some extra wiggle room. Airports tend to be busiest on Friday afternoons (especially during the summer), weekends, and weekday mornings and evenings.
8. Use a Ride-Hailing App
Use a ride-hailing app to get to the airport. Parking at the airport can be pricey, and depending on when you travel, finding a spot can be a nightmare. If you decide to take your own car, snap a photo of your parking spot to avoid the "Where did I park again?" wander when you return home from your travels. 
9. Keep Track of Your Checked Luggage
Make sure your checked luggage is easy to identify. An airport tip plenty of travelers follow is to add a brightly colored ribbon or sticker onto your bag. This makes your luggage easy to spot at the luggage carousel, and minimizes the chances another passenger will mistake your luggage for their own!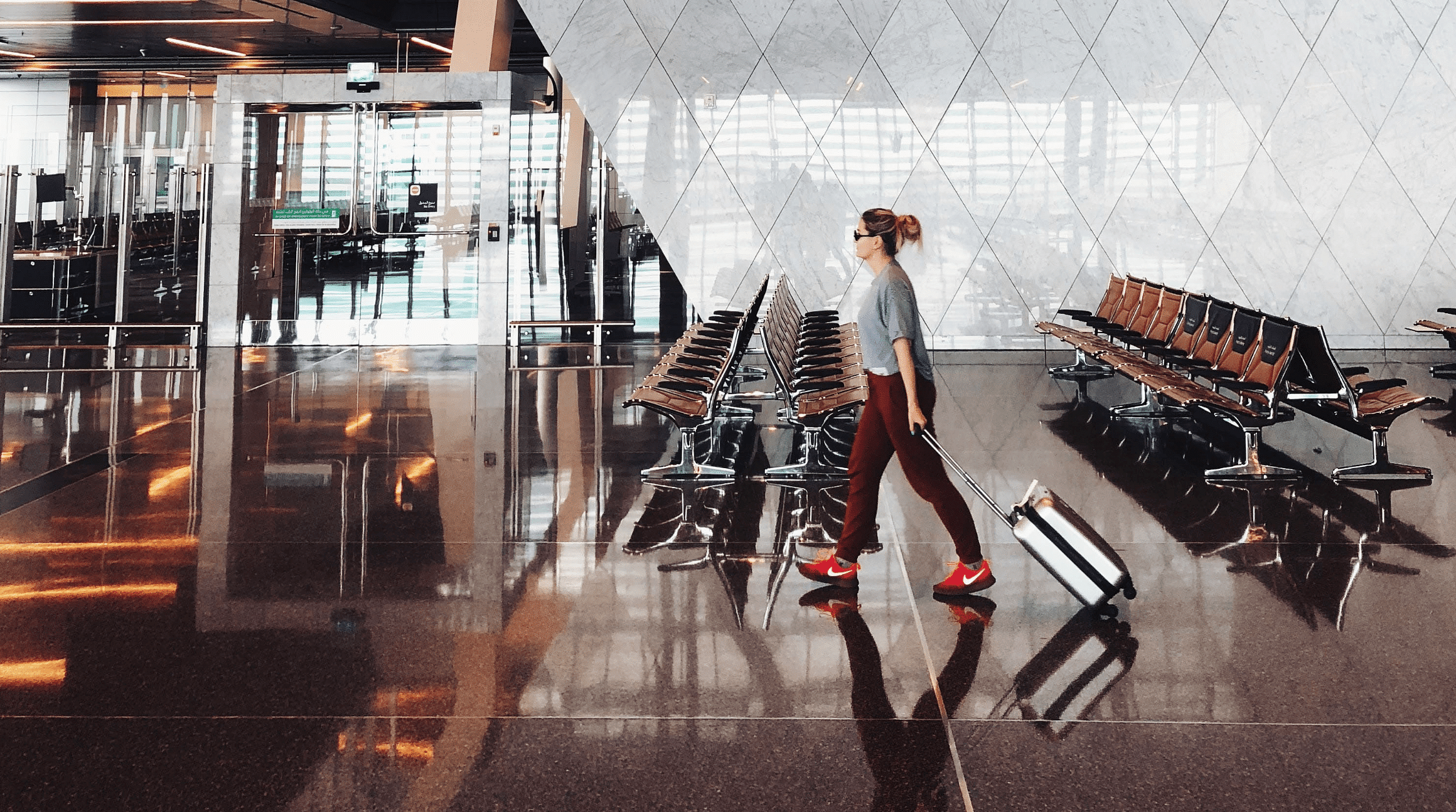 10. Go Left at Security
Fun fact: Studies show that when choosing a direction, most people naturally veer right. When you reach the security checkpoint, head to the line furthest to the left — odds are, it'll be the shortest. This is one of the easiest airport tips and will help you breeze through security and get to your gate with plenty of time to spare.
11. Have Your Electronics and Liquids Ready
A good airport tip is to have your electronics and liquids readily available. You'll be asked to remove them from your bag when you pass through security. A good rule of thumb is to keep them near the top of your carry-on for easy access.
For liquids, remember to follow the 3-1-1 rule: 
3: All liquids must be in a container that's 3.4 liters or smaller
1: All containers must be in a 1-quart clear bag
1: Each passenger is permitted one liquids bag
Electronics refers to laptops and devices larger than a cellphone (e.g., tablets, e-readers, and handheld game consoles). Another tip: If you frequently travel for business, a carry-on with a laptop compartment can be a real time saver.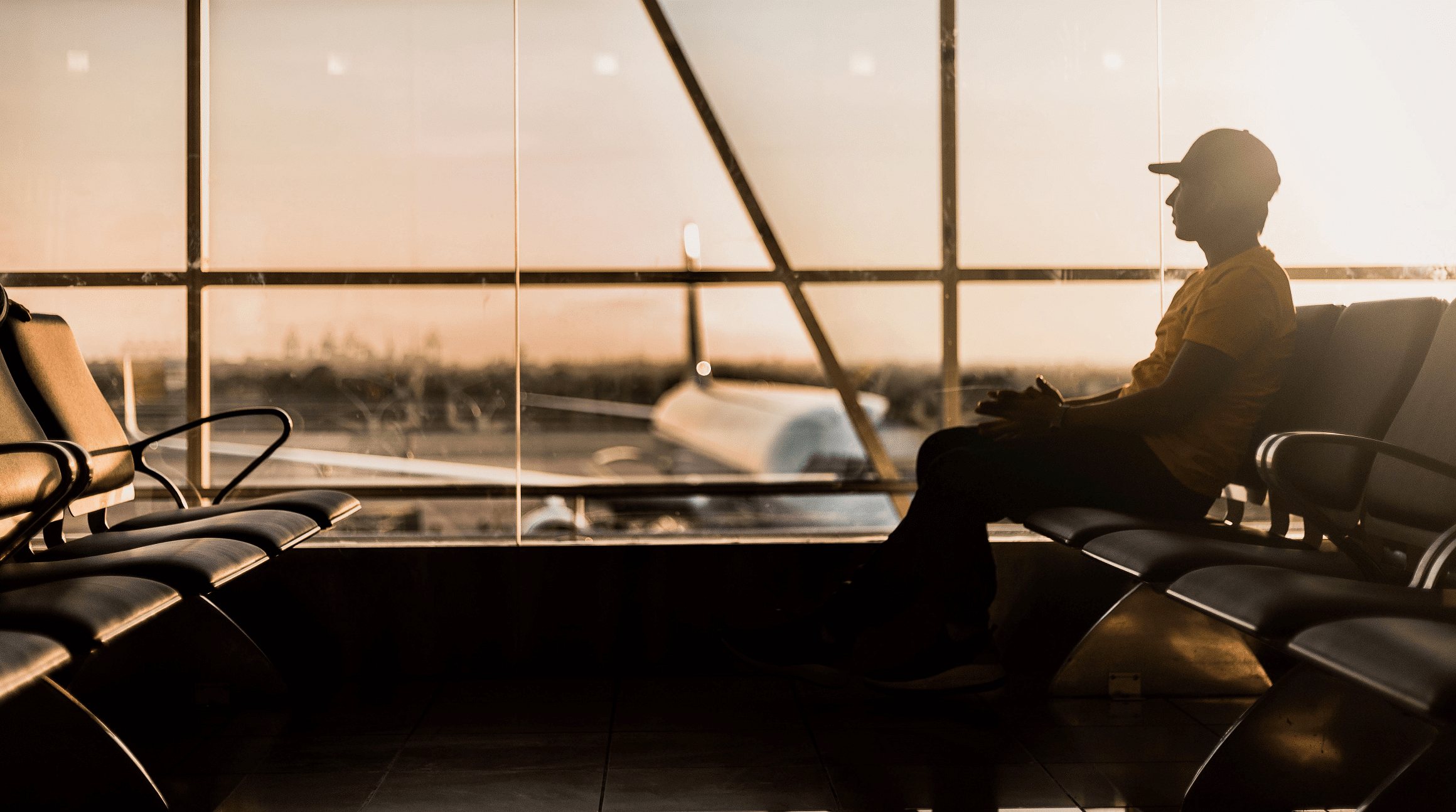 12. Use Airport Wi-Fi with Caution
Most airports have Wi-Fi, but it isn't the most secure. If you need to connect to a mobile network, try using your phone's data plan instead. Need to use your laptop? Use your device as a hotspot. It's safer and more reliable than an airport Wi-Fi connection.
Suppose you're in between destinations and are using an Airalo eSIM. In that case, you can set up an eSIM hotspot to connect to the internet. Remember that you can only use as much data as you have on your eSIM plan. But don't worry — you can top up your eSIM data if you're running low.
13. Stay Close to Your Gate
Most flights start boarding 30-50 minutes before departure. If your flight takes off soon, it's best to find your gate and stay put. If you have time to spare, stay close to your gate and keep an eye on flight information screens. Follow this airport tip to stay on top of flight changes while you relax and wait to board.
Ready to depart? We hope these airport tips ease your travels! 
Follow our top airport tips and stay connected with an Airalo eSIM. You can browse eSIM plans for hundreds of destinations around the world right here in the Airalo store.