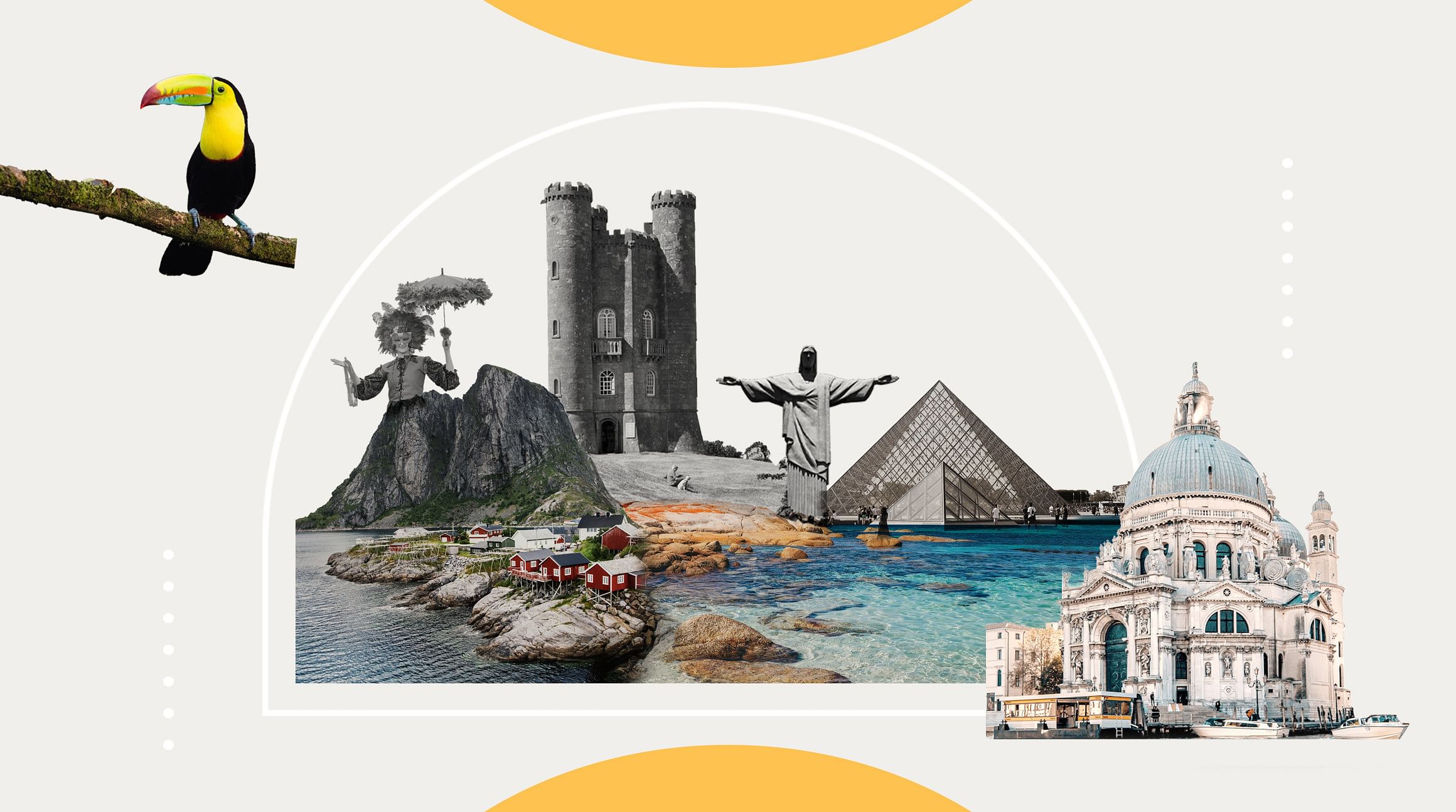 For the shortest month of the year, February packs plenty of travel potential. It's the ideal time to escape to the tropics, explore winter wonderlands, and experience some of the world's most epic carnivals.
Here, we round up the 10 best places to travel in February.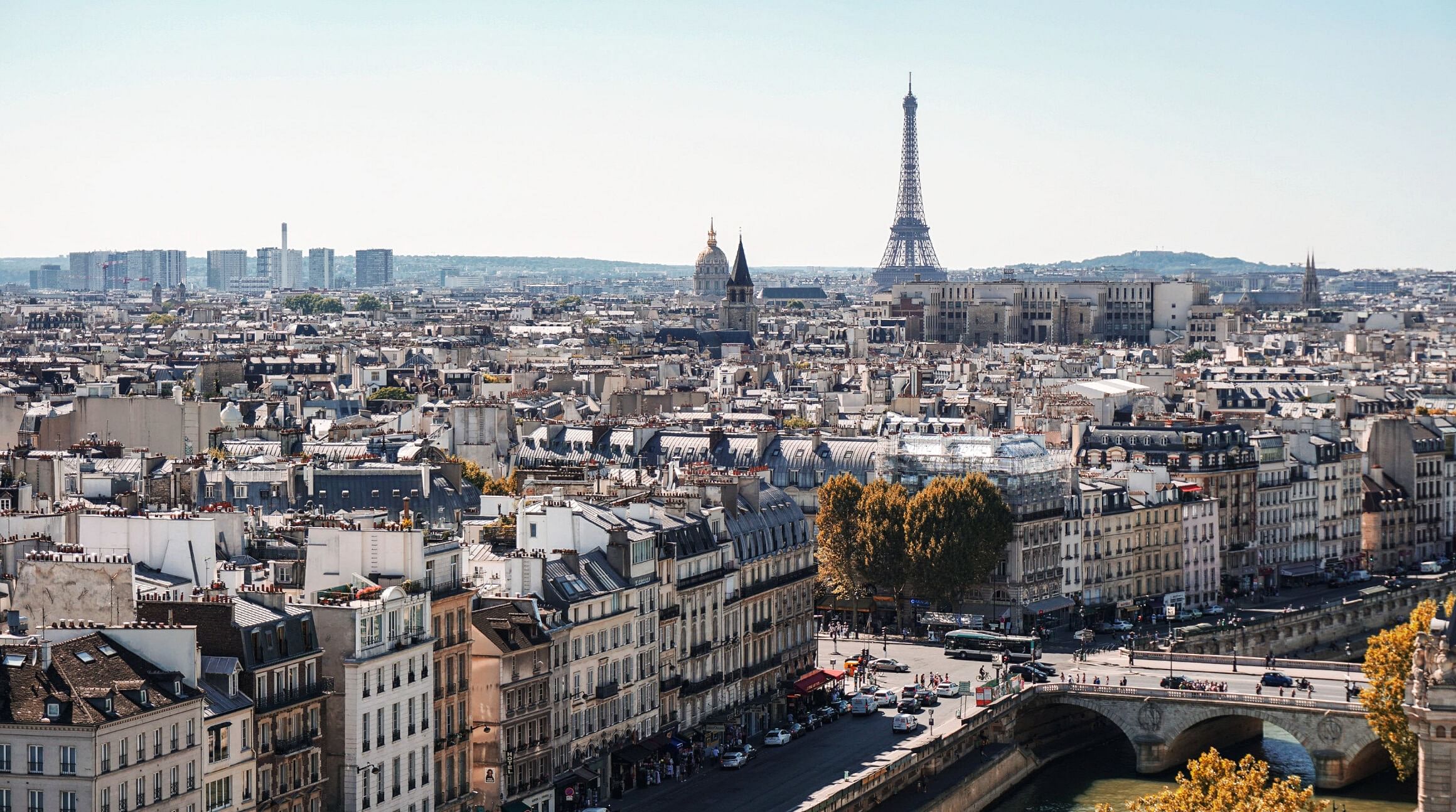 1. Paris, France
Where better to spend February than the City of Love? Paris is one of the world's most romantic destinations and is even more magical in winter. The number of visitors to the French capital drops dramatically in January and February, giving it a more local feel. You'll find more Parisians, fewer crowds, and lower prices at this time of year.
Check out Paris' top attractions like the Louvre, Musée d'Orsay, and Eiffel Tower at your leisure (and without lineups). You can even catch a close-up of the Mona Lisa if you're lucky! Cruise along the Seine and stop at Grand Palais to practice your triple axle (or just stay upright) at the world's largest ice-skating rink. After exploring the city's iconic sights, cozy up at a café or bistro for a crêpe and chocolat chaud. 
Pro Tip: If you plan to visit Paris for Valentine's Day, make reservations well in advance. Many couples flock to Paris for a romantic getaway.
Planning a Paris getaway? Stay connected with a France eSIM.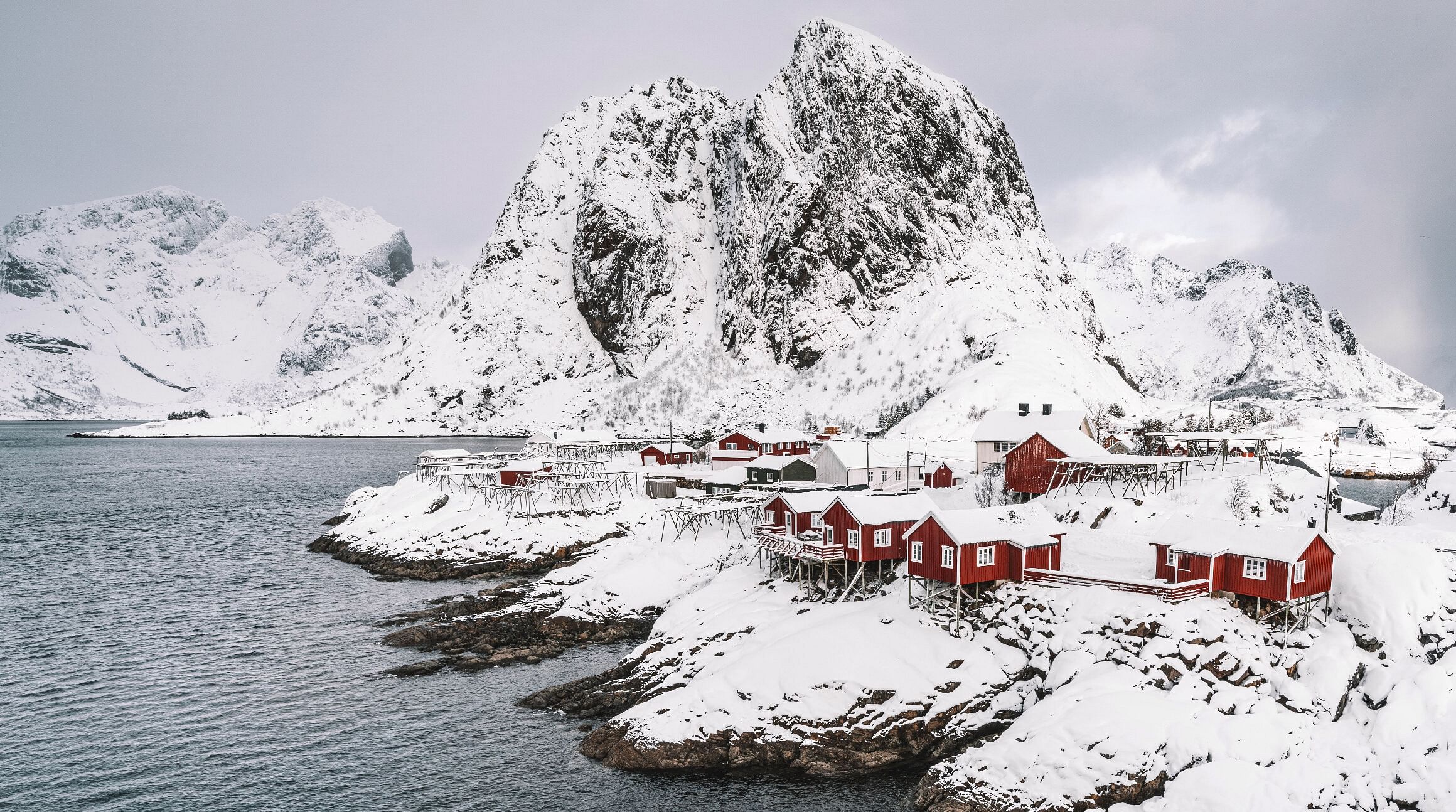 2. Lofoten Islands, Norway
If the great outdoors is more your vibe, Lofoten Islands is the destination for you. This breathtaking archipelago nestled just north of the Arctic Circle is one of the best places to travel in February. You'll hit the travel jackpot with just enough darkness to see the northern lights at night and sunshine to explore the majestic landscape during the day.
Lofoten boasts snow-topped mountains that dip into an ocean with ice-blue water as clear as the Caribbean (though significantly colder). Follow the highway that winds through the island chain to visit the colorful fishing settlements that pepper the landscape. If you're feeling fearless, you can even join surfers catching ice-cold waves in Unstad.
Taking off to Lofoten? Stay connected with a Norway eSIM.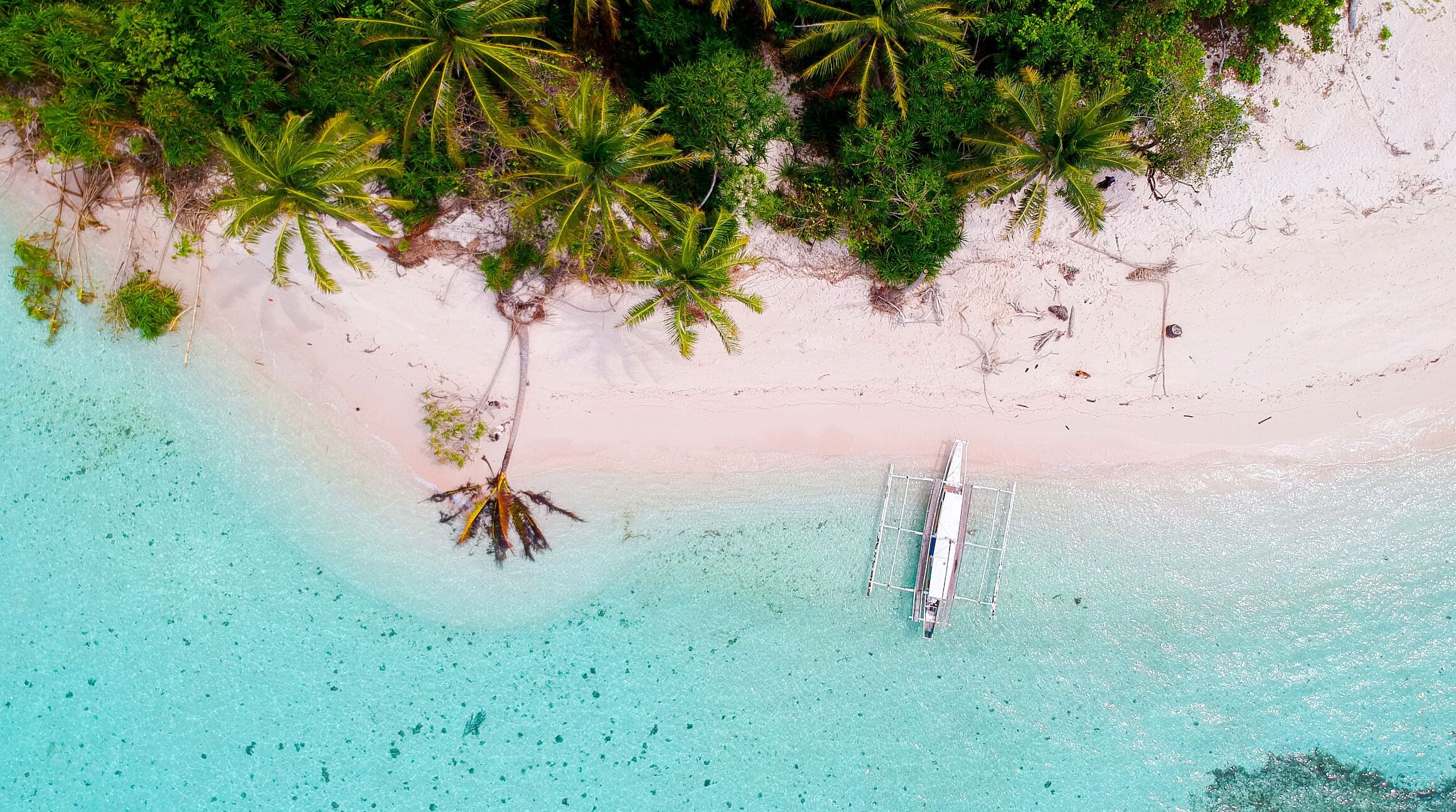 3. Palawan, Philippines
For many, winter is a time to escape the cold. That's one of many reasons Palawan is next on our list of best places to travel in February. If you're after a tropical paradise, this is it. The Palawan archipelago comprises 1,780 islands and inlets and is home to some of the world's most beautiful beaches.
Island hop in El Nido and explore Palawan's crystal clear waters, white sand beaches, and dramatic limestone cliffs. Paddle through the Puerto Princesa Underground River (officially named the '7th New Wonder of the Natural World') and witness its jaw-dropping ancient cave formations. Up for an adrenaline rush? Head to Ugong Rock for a day spent spelunking and zip-lining.
Chasing the sun to Palawan? Stay connected with a Philippines eSIM.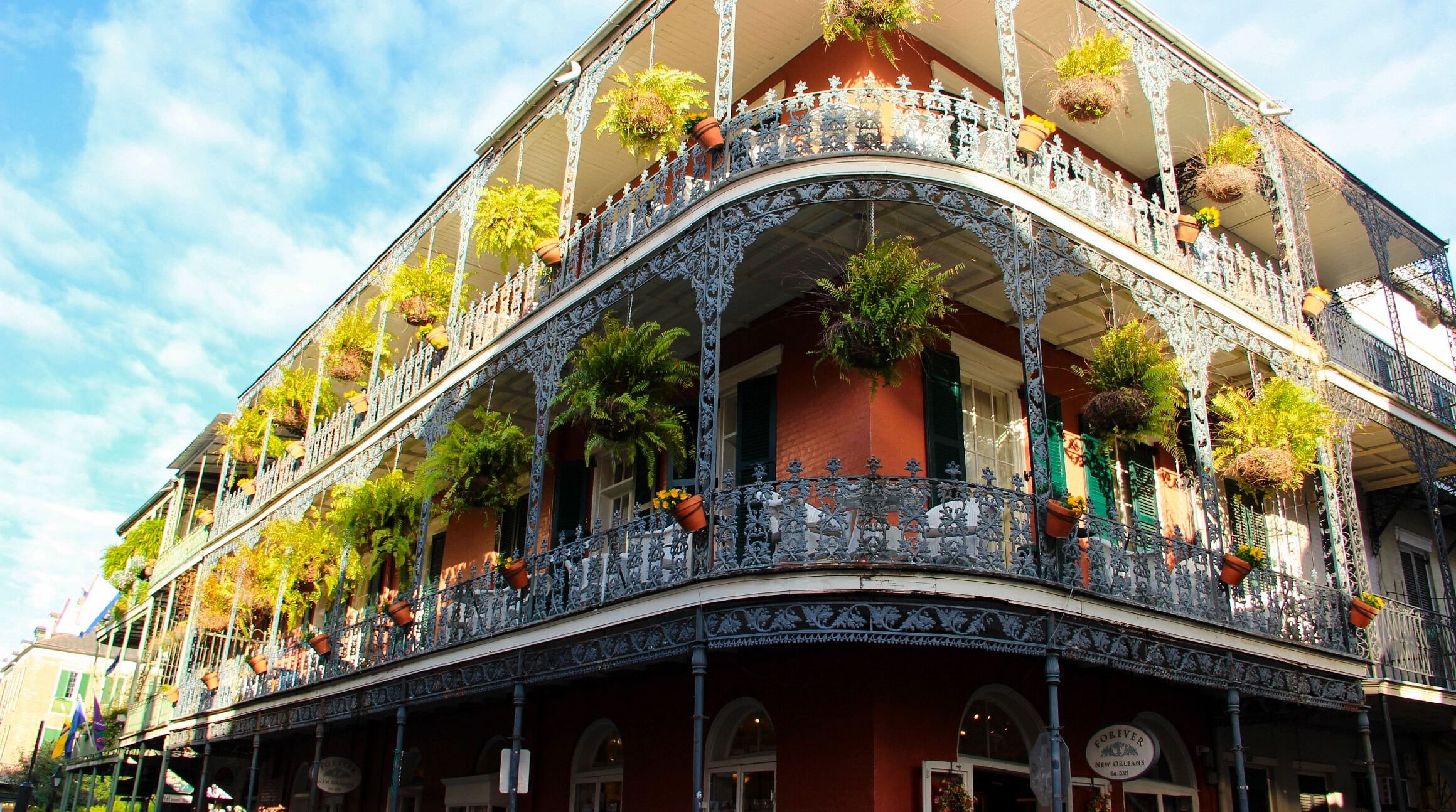 4. New Orleans, USA
February is one of the best times to travel to New Orleans. Mardi Gras kicks off in the two weeks leading up to Fat Tuesday, and the city is a sea of green, purple, and gold. Head to the French Quarter for the festivities and take in all Mardi Gras has to offer, from elaborate floats to live jazz and masquerade parties.
Once the celebrations have waned, spend a day getting lost in the French Quarter's cobblestone alleyways. Head to the French Market to try the city's famed beignets and dig into creole and cajun delicacies like jambalaya and gumbo. If you're feeling spooky, take one of the city's legendary ghost tours to visit its most haunted locations.
Heading to New Orleans for Mardis Gras? Stay connected with a USA eSIM.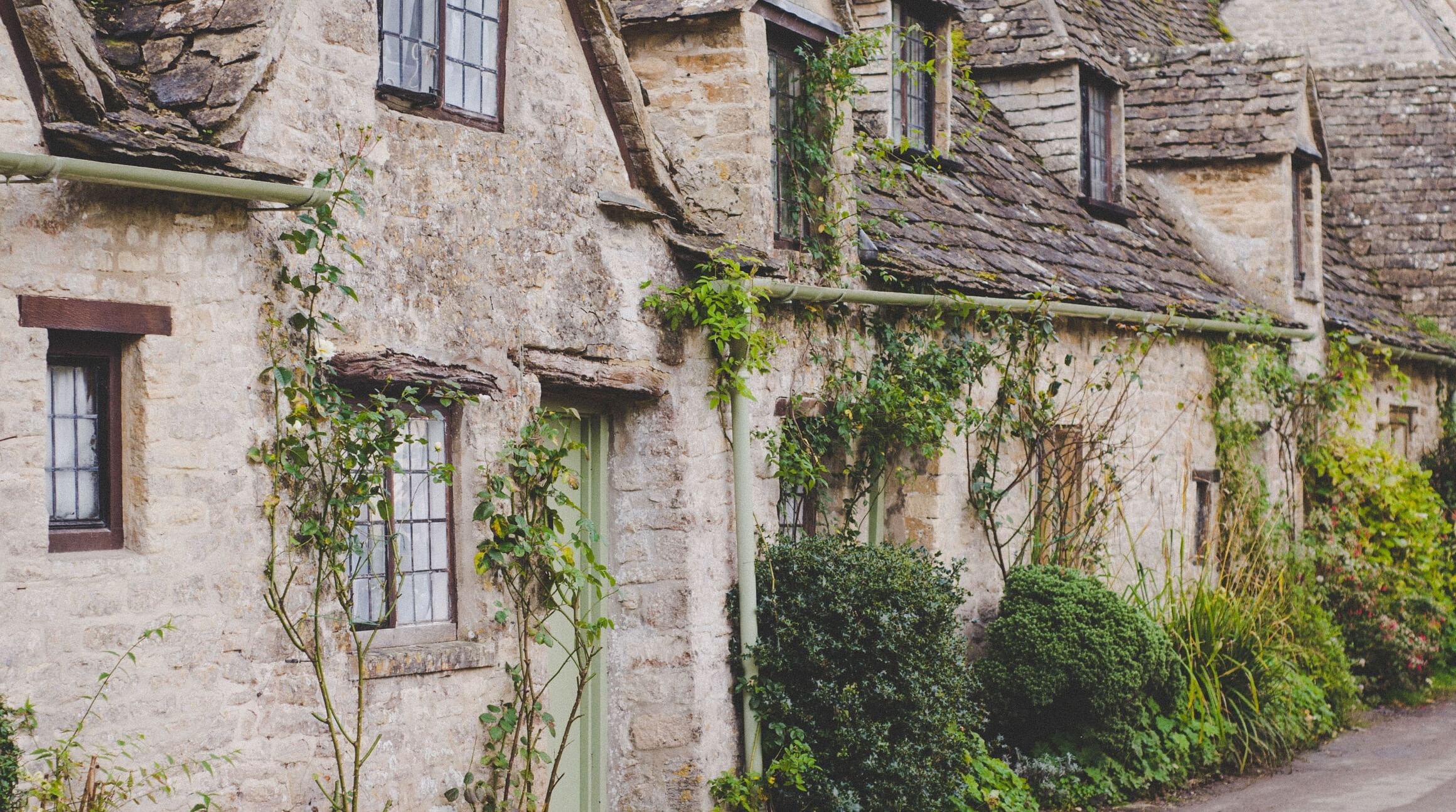 5. Cotswolds, United Kingdom
Looking for something more quiet and cozy? Cotswolds is just the ticket. The snow-dusted English countryside is magical this time of year. Bundle up for a cold, crisp winter stroll, followed by a hearty meal at a local pub.
Follow the Cotswold Way (a famous walk that covers over 100 miles of countryside) to explore the region's rolling hills and charming villages. Be sure to stop at Blenheim Palace, a UNESCO World Heritage site with stunning grounds and beautiful views of the surrounding landscape. Round out your trip with a day spent popping in and out of the area's many antique shops — you may come across a timeless piece to remember your trip!
Is Cotswolds your ideal destination? Stay connected with a UK eSIM.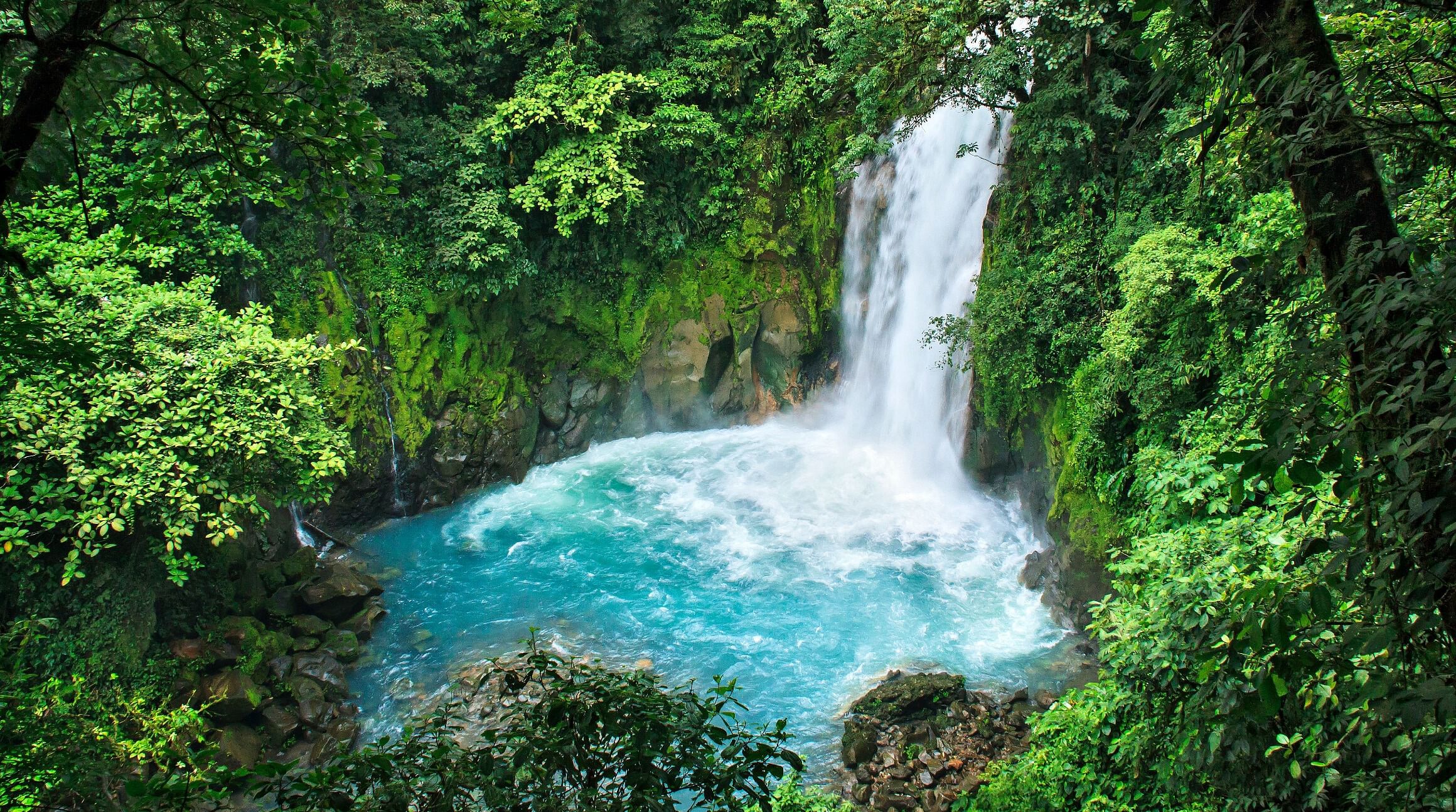 6. Nicoya Peninsula, Costa Rica
Costa Rica is another of our best places to travel in February. This Central American treasure hits peak dry season this month, making it an excellent time for clear skies and warm weather. Ready to catch a wave? Head to the coast for some of the region's best surf. Up for a hike? Get lost (not literally, of course) in Nicoya Peninsula's lush rainforests and nature reserves.
Arenal Volcano National Park is a great place to kick off your adventure. It's home to verdant rainforests, majestic waterfalls, and the iconic Arenal volcano. Hike through the park and follow up with a soak in one of the area's many natural hot springs. If surfing is more your style, head to Tamarindo beach, one of the country's most famous surf spots. 
Off on a rainforest adventure? Stay connected with a Costa Rica eSIM.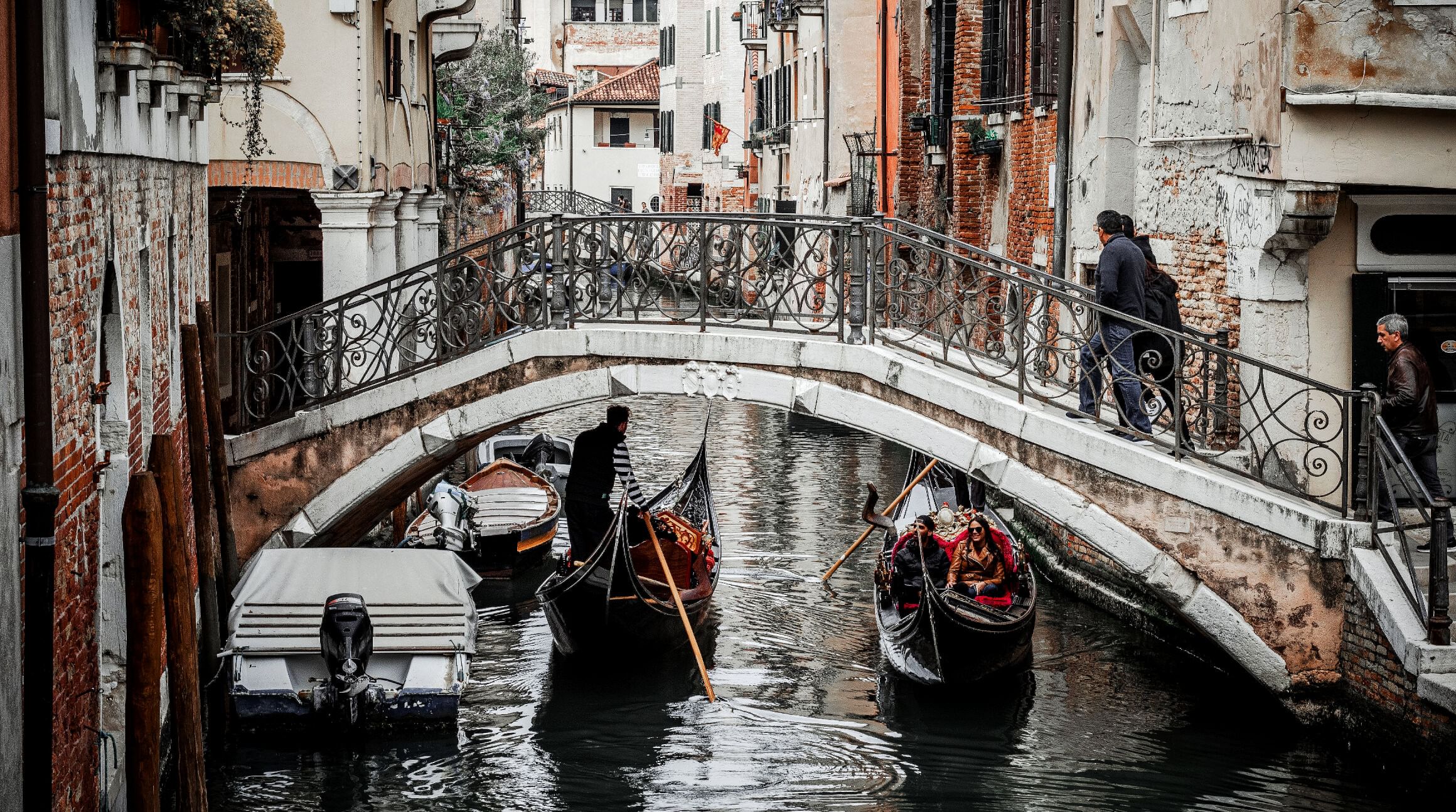 7. Venice, Italy
Italy's floating city is like a fairytale in February. With Carnevale in full swing, la Serenissima goes all out. Think masquerade balls in Venetian palaces, gilded Renaissance costumes and masks, elaborate floating (yes, floating) parades, and plenty of art and theater performances. It's an unforgettable experience. 
In February, the city's misty canals take on an added layer of mystery. Explore by gondola and be sure to stop at iconic sites like Piazza San Marco, Doge's Palace, Basilica di Santa Marisa Della Salute (the "Salute"), and the Rialto Bridge. Warm up in a cioccolateria or local trattoria and dine on regional favorites like cicchetti (Venetian tapas) and tiramisu.
Planning a visit to Venice? Stay connected with an Italy eSIM.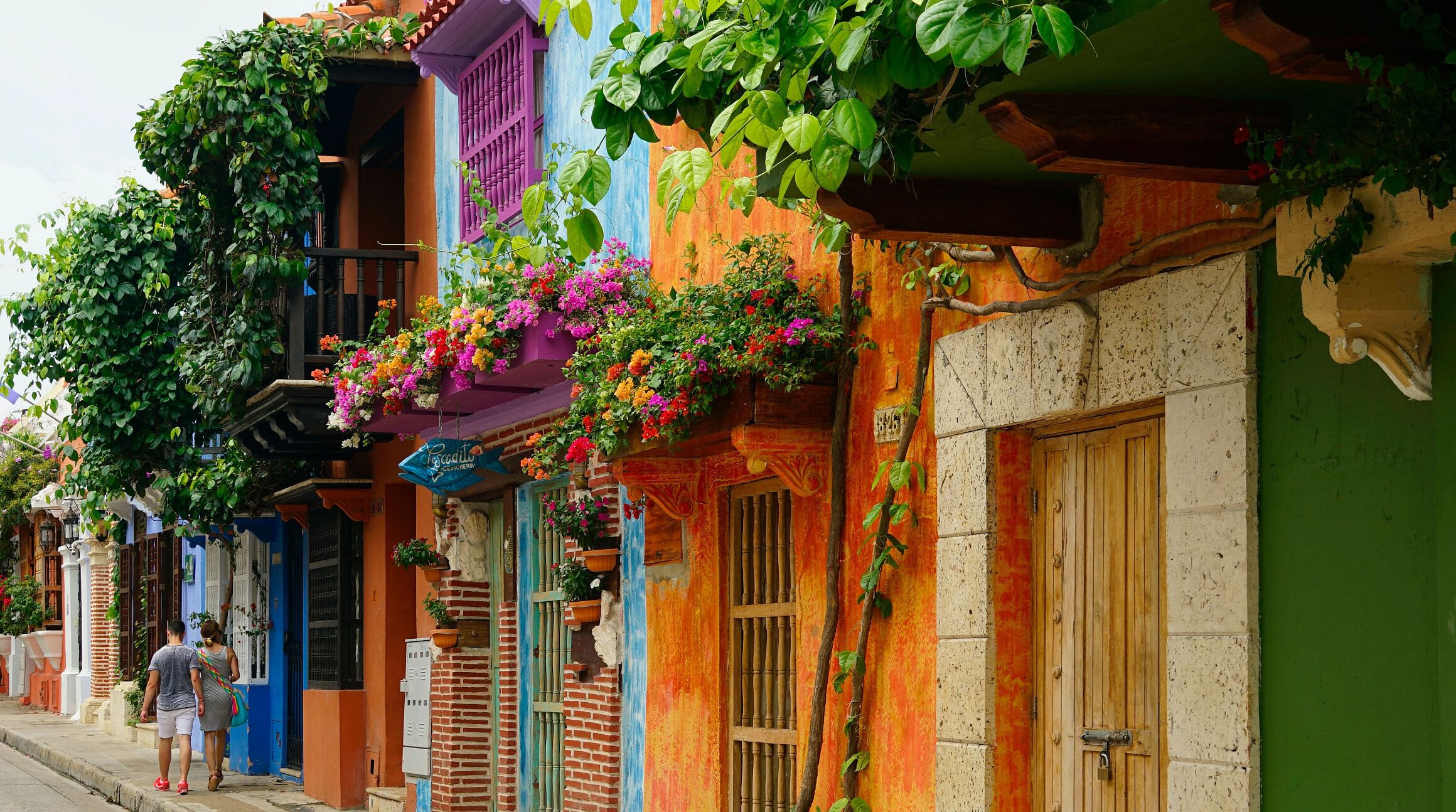 8. Cartagena, Colombia
Next on our list of best places to travel in February is Cartagena, Colombia. This seaside city is well-known for its colorful colonial architecture and breathtaking beaches. Whether you're a history buff, beach bum, or foodie, Cartegena has plenty to offer. 
Stroll through the historic Walled City (a UNESCO World Heritage site) for its picturesque colonial architecture, bougainvillea-covered balconies, and palm-lined plazas. For a local vibe, admire the vibrant street art in Getsmani, and be sure to stop at a street vendor for mouth-watering arepas de huevo and fresh lemonade. Escape to the Rosario Islands to take a dip in the crystal clear Caribbean, and round out your trip dancing champeta with the locals 'til dawn.
Taking off to Cartagena? Stay connected with a Colombia eSIM.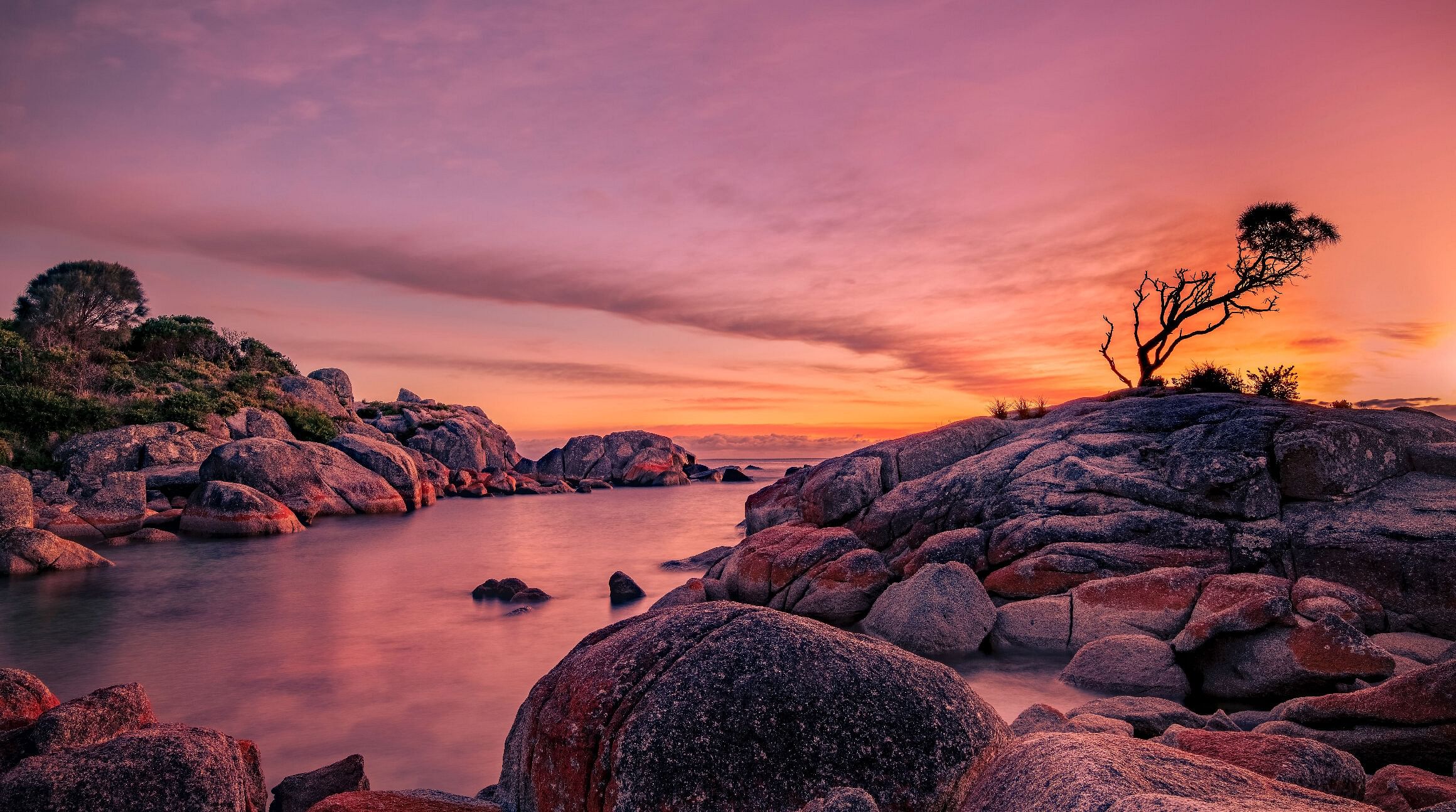 9. Tasmania, Australia
We're heading even further south for the next destination on our list. February is the sunniest time of year in Tasmania and a great time to explore Australia's southernmost island. If you love an outdoor adventure, "Tassie" is right up your alley. It boasts vivid beaches, endless hiking trails, and endemic wildlife (like the famed Tasmanian devil). 
Love to hike? Head to one (or more!) of Tasmania's breathtaking national parks. Follow Freycinet National Park's winding trails to Wineglass Bay, one of the most photographed destinations on the island. Head north to the Bay of Fires Conservation Area, known for its orange lichen-covered boulders and striking blue waters. Venture inland and climb to the summit of Cradle Mountain, where you'll catch an epic view of the Tasmanian wilderness.
Pro Tip: Visit Bicheno (en route to the Bay of Fires) to see the island's penguin population. February isn't peak penguin season, but you'll still see 20 or so waddling about.
Does Tasmania top your travel list? Stay connected with an Australia eSIM.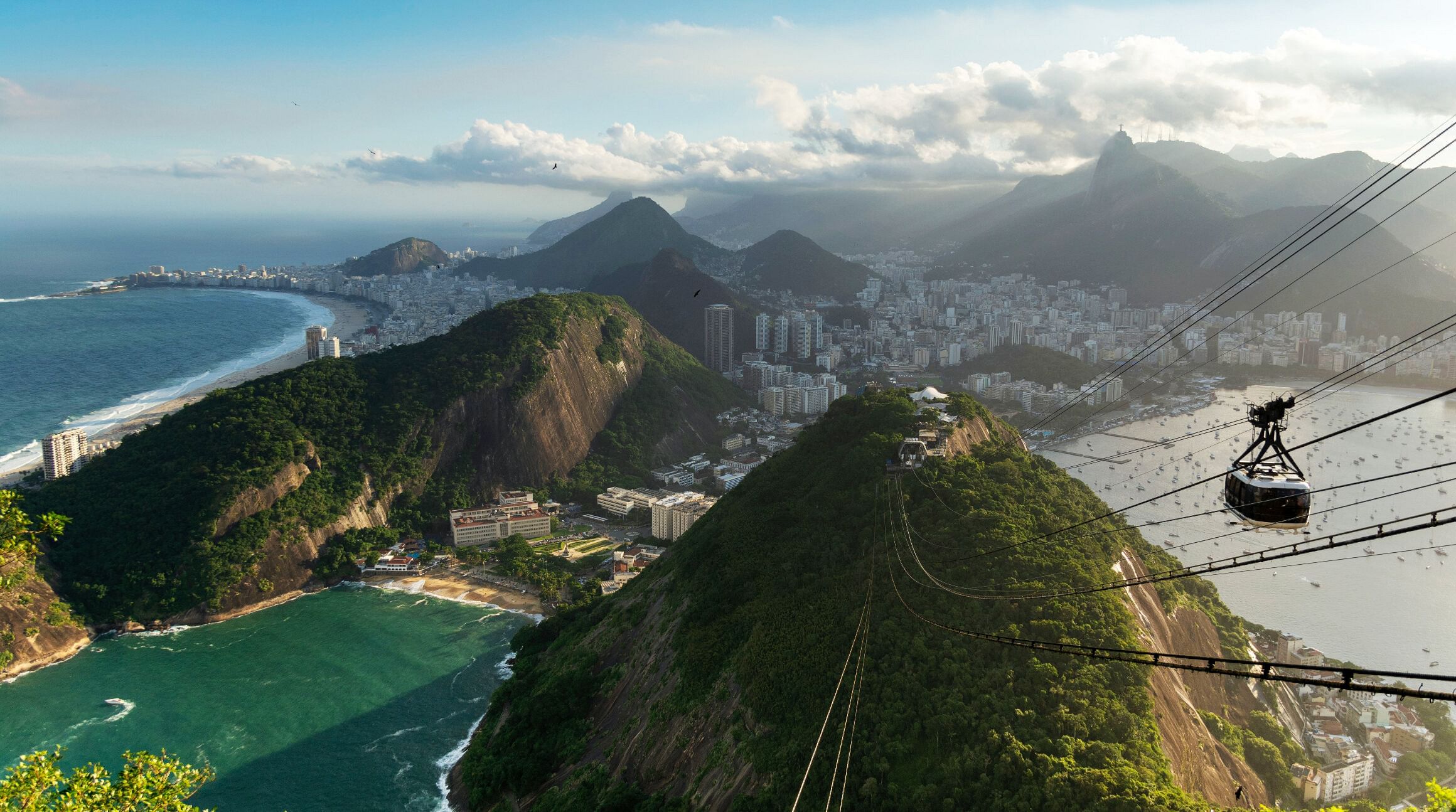 10. Rio de Janeiro, Brazil
A list of the best places to visit in February wouldn't be complete without Rio de Janeiro, Brazil. Rio is home to one of the world's most spectacular carnivals. Explore iconic sites like Sugarloaf Mountain and Corcovado, stroll the beachside promenade from Copacabana to Ipanema, then gear up for a night of revelry. 
Rio's carnival is a must-see. Head to the 90,000-seat Sambódromo to watch the procession of huge, bedazzled floats flanked by hundreds of samba dancers stepping to the rhythm of 200 steel drums. After the parade, join in a neighborhood bloco — street celebrations led by slow-moving cars and floats blaring lively samba music. Wind through the neighborhood as you eat, sing, and dance your heart out. 
Ready for Rio de Janeiro? Stay connected with a Brazil eSIM.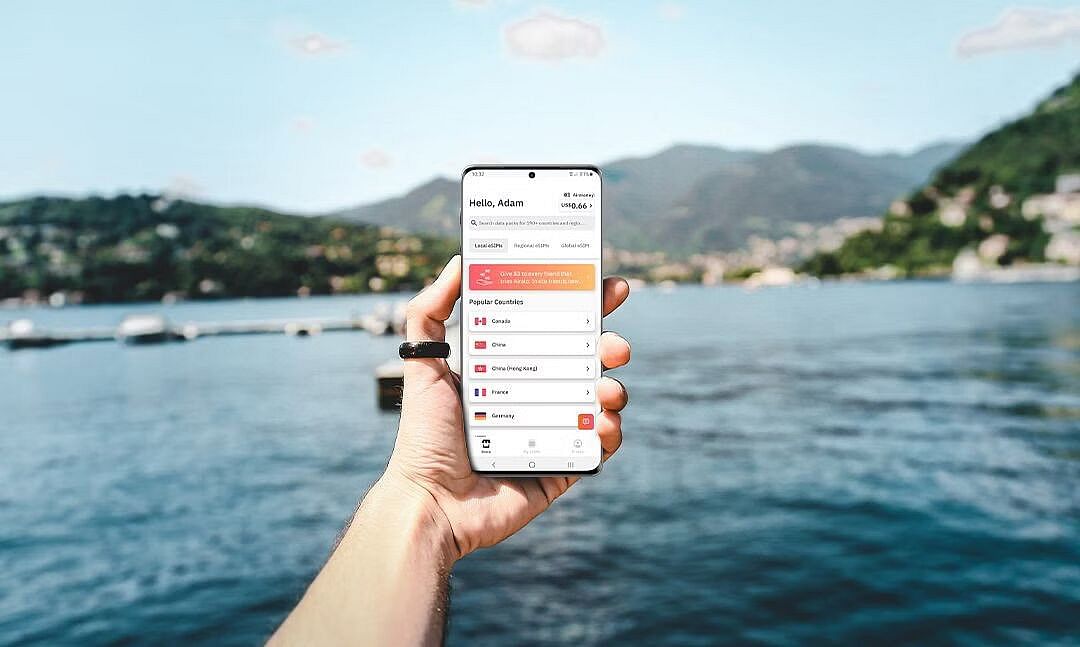 Stay Connected With an Airalo eSIM
No matter where your travels take you, stay connected with an Airalo eSIM. Airalo gives you access to affordable eSIMs for 200+ destinations worldwide — including every place on this list! 
Why Airalo? Here are a few reasons to use an Airalo eSIM when you travel:
Connect to a mobile network within minutes of arrival.
Choose from flexible local, regional, and global data plans.
Eliminate the need to find a local SIM vendor.
Say goodbye to expensive roaming charges.
Store multiple eSIM data plans on your device.
Need more data? Top up in the Airalo app.
Where will you travel in February? Don't leave without an Airalo eSIM!