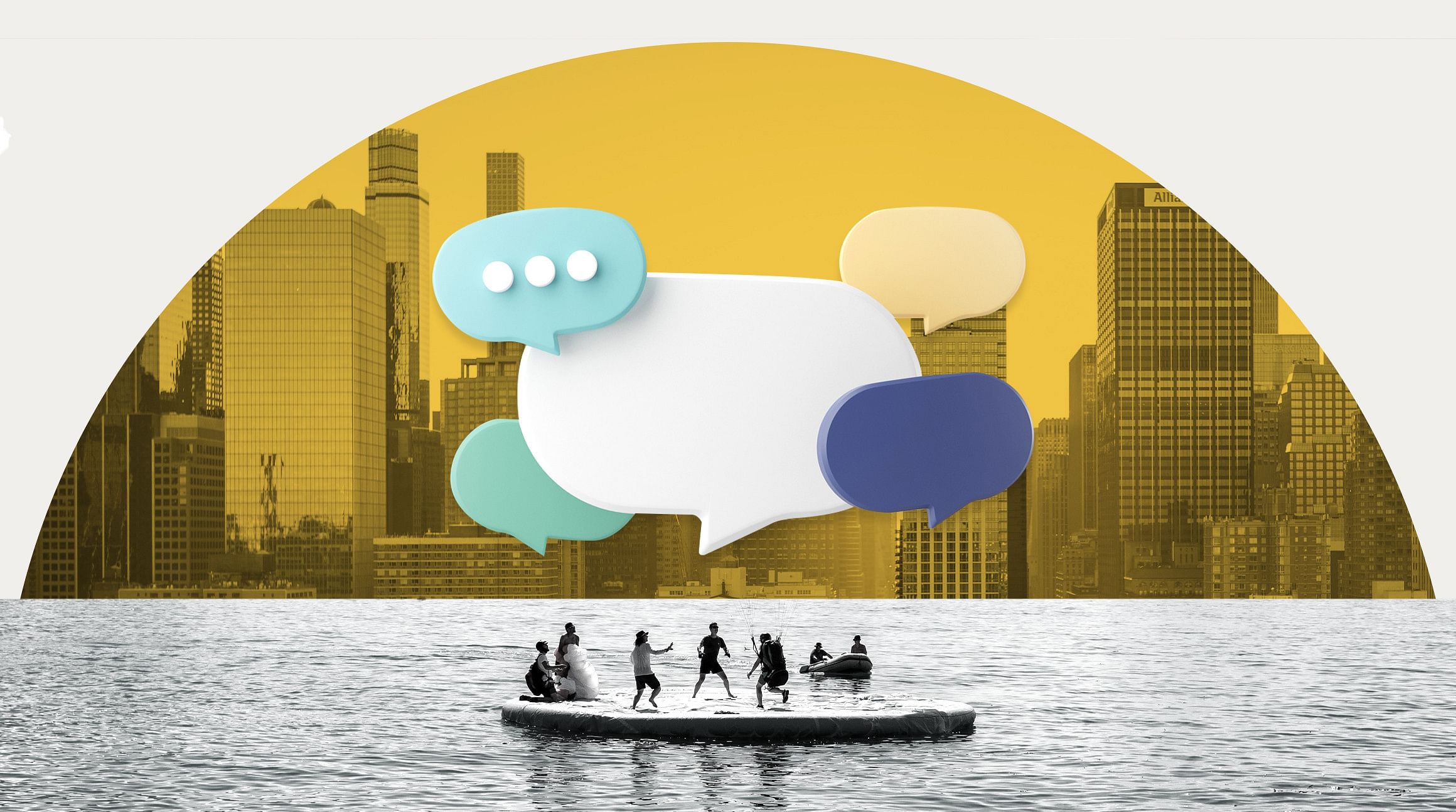 When it comes to eSIM cards, Airalo is second to none!
Founded in 2019, Airalo became the world's first eSIM store and has remained the largest to date. With over 500,000+ users, 18,000+ reviews, 190+ countries and regions, and an average app store rating of 4.5/5, we've been the ideal spot for eSIM data plans.
Why eSIMs?
Imagine you have a new phone and now have to go to your local store to set up a local data plan with a physical sim card. Time-consuming, right? What if you could access that store from home on just one device? That's the solution we came up with.
The option to download data plans whenever you're online makes life a whole lot easier and makes traditional plastic sims and the SIM tray redundant.
You might be asking:
What's an eSIM? How does eSIM work?
eSIM stands for an 'embedded subscriber identity module.' Unlike a physical sim card, embedded sims are built directly into your device. This means you have the freedom to download data plans and switch providers all from the Airalo app.
Here are some of the perks of using an embedded sim card in comparison to a traditional SIM card:
You can download your plan with a QR-Code

You can still keep your primary line while still getting data on your other line

You can tether data from your eSIM to other devices

Depending on your device, you can have more than one eSIM saved to your phone for easy access

You can name and organize each eSIM with a custom label

You will avoid roaming costs as all Airalo eSIMs are prepaid plans supported by a corresponding local network
How to find out if your device supports esim cards
Check if you have an eSIM-enabled device:
To find out if you have an eSIM-compatible phone, you can check our list of devices that support eSIM. While most current Apple and Android devices support eSIM, note that some countries and networks may restrict eSIM use.
If your phone model or device is not mentioned on our list, you can check your device's IMEI (International Mobile Equipment Identity), which can be found within your device's settings. If your phone is enabled for an eSIM card, you should see "eSIM," "eSIM support," or "Virtual SIM card" beside your IMEI.
Check if your phone is carrier unlocked:
Once you've verified that your device is compatible, to use an eSIM, you'll need a phone that is unlocked with your mobile network. For most mobile networks, that means owning the phone outright and being able to add, replace, and remove SIM cards without restriction.
If you're unsure about your device being locked or unlocked, you can contact your cellular provider about the status of your mobile phone. If, for example, you are still paying off your phone through a mobile contract, it is likely the case your phone is locked.
Benefits of using an eSIM according to our users
Having mobile data on the fly is excellent for practically every situation. As a result, we've heard a few things in common from our users. Here are some of the main benefits of using an eSIM based on what we've heard back:
Instant Connectivity
As we've seen across countless reviews - having instant connectivity with your eSIM is a game-changer. As one of our users, Dr. Jolin, said:
"You can travel to a remote country where you'd spend hundreds of dollars on internet roaming, OR you can get this app, get an esim and have a local data provider internet working within minutes for the price of two coffees!"
It is within minutes, as you'll be able to download and install your eSIM with a few simple steps.
Time on your vacation or work trip is precious, and the worst thing you can do is spend time trying to set up a SIM card. This could take the better part of a day to find a SIM vendor, purchase whatever options they have, and manually install the new SIM card. You'll now also have to keep track of that second SIM.
Avoid all those problems and stay instantly connected with the same eSIM!
Global Coverage
A consistent theme we've seen is veteran travelers of countless locations are transitioning to a phone that uses eSIM. One user, BCGregory, had this to say:
"I have traveled globally for several years with 45 countries under my belt. Airalo has been, by far, the easiest, most useful, and most cost-effective option for traveling abroad that I have found."
With plans for 190+ countries and regions, all you need is one phone with eSIM support to access them all.
This is even more straightforward when you use our continental/regional plans or our global plans. If you're traveling across Europe, for example, you could remain connected and travel through multiple countries simultaneously with mobile data coming from the same eSIM.
If your phone supports eSIM, your traveling has become much easier!
Affordable and Transparent
One of the biggest problems with using cellular data from your home network is roaming fees! David Schouten had this to say:
"I have used it a few times now and am very satisfied. I have even used it a few times at the end of the month, where I used up all the data from my regular carrier, and it's cheaper to buy some MBs via Airalo than through my carrier."
That's saying something!
When your home provider offers you data coverage in a new country, the rates are charged at a premium. Daily roaming plans can cost upwards of $10-$15 a day. That's a minimum of $70 in a week, ouch.
With Airalo's plans, our options start at $5 for a plan valid for a week. It seems like a better deal!
24/7 Support
Since Airalo is a global organization spanning multiple continents and many countries, we have a support team that works around the clock. Here's what Levy Borromeo had to say:
"I had a great experience with my inquiry because of the fast responses, detailed and helpful explanations, and my issue was resolved fast. I also felt that you put the customer in mind over the process. Great experience overall, and I'm also very satisfied with the product."
Since eSIMs are a new technology, making sure we're available to guide and support users has been a top priority. There are multiple ways to get in touch with the support team, including email, social media, and our chat function within the app.