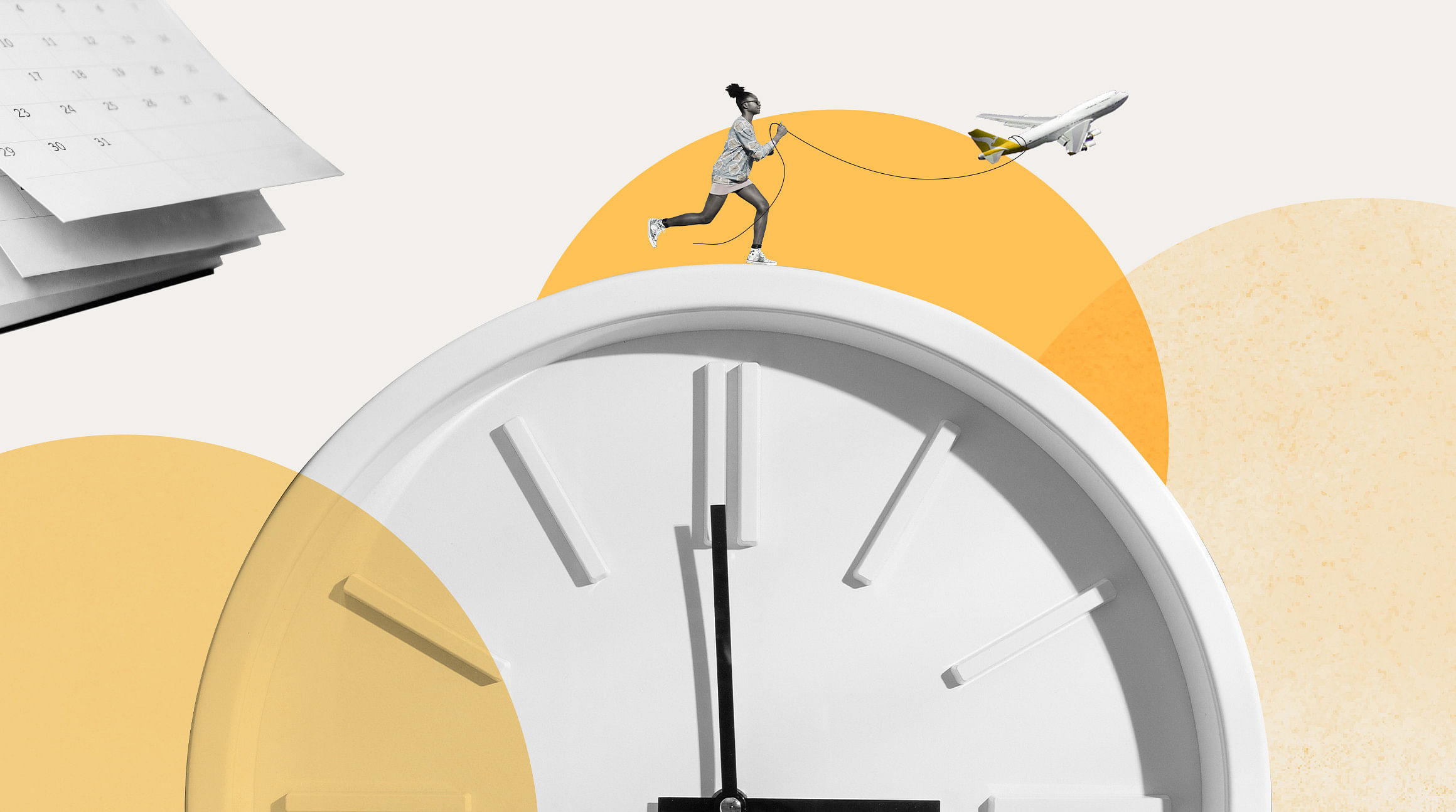 Here at Airalo, we love making connections with like-minded travel experts and content creators. We hope you enjoy this article by our guest contributor, Kunal Solanki. Kunal is a freelance travel writer and photographer whose work has been featured by Lonely Planet and SmarterTravel. In this article, he shares his tips and tricks for stress-free vacation planning.
Are you overwhelmed by all the planning that goes into a vacation? Fear not! With these ten tips and tricks, stress-free vacation planning is within your reach. Take control of your packing list, budgeting woes, and other pre-trip jitters with these simple steps. 
From creating a comprehensive itinerary to researching your destination's safety measures, our stress-free vacation planning tips will ensure that your only worry is finding the perfect postcard for friends back home. 
So let's get started!
1. Start Early
Embarking on a vacation experience without any stress is undoubtedly a Herculean task, and getting started ahead of time is one of the cardinal steps toward accomplishing this feat. It is common to think there is sufficient time to put arrangements in place for a trip. However, having a thoroughly designed timeline can alleviate any anxieties that might rear their heads.
To kickstart the preparation process early, here is a comprehensive guide that you can use:
Step 1: Do extensive research on potential vacation activities and then document any deadlines for reservations or tickets. For instance, if the trip is months away, make reservations for your preferred lodging option, be it a hotel or Airbnb, to take full advantage of special deals and offers.
Step 2: Prepare a budget and start saving towards the trip. Whether you prefer to pay with a credit card or cash, ensuring sufficient funds can allow you to enjoy your vacation without any budgetary concerns.
Step 3: Divide your vacation into bite-sized parts and concentrate on each segment individually. Drafting comprehensive lists of tasks that need to be accomplished for each activity can help you maintain your budget and focus more on a stress-free trip.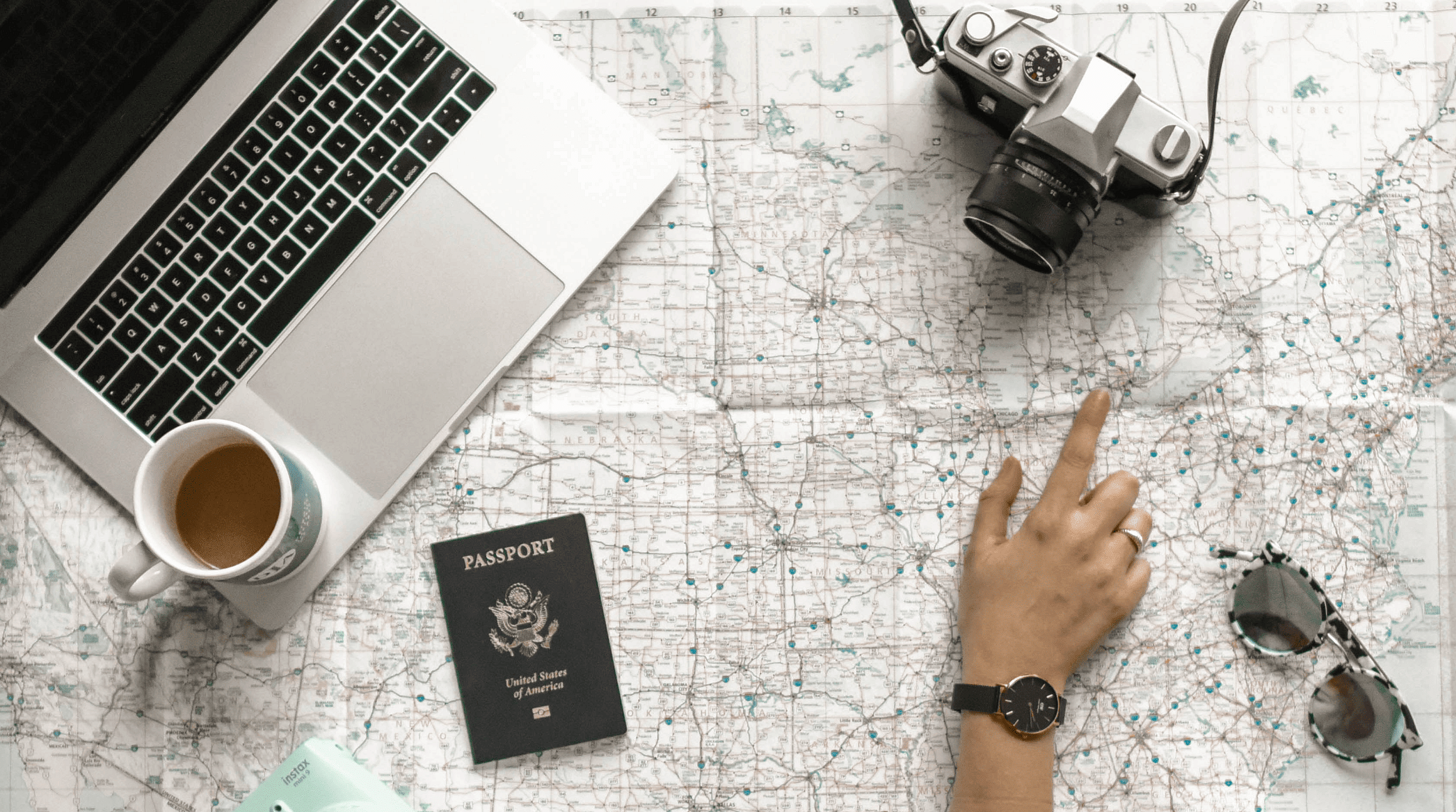 2. Research Your Destination
When planning a vacation, delving into the nitty-gritty of your destination is an indispensable aspect of the entire process. After all, knowledge is indeed power! An in-depth understanding of the area you intend to visit ensures your safety and guarantees you get the most out of your vacation experience.
Here are some steps that you can take toward researching your destination:
Step 1: Engage in extensive research on the local customs and etiquette of the area you are visiting. While this might seem trivial, understanding what is and isn't socially acceptable in the region can forestall cultural misunderstandings or blunders that might cause tensions during your stay.
Step 2: Look into the local laws and regulations governing the area you are visiting. Some countries have stringent rules, so it's crucial to be aware of what is and isn't allowed. This can also help you stay safe during your trip.
Step 3: Remember to research transportation options available in the area! What are the best ways to get around? Which routes are the safest to take? And which sites are worth exploring first? Ensuring you have answers to these questions is vital to a stress-free vacation.
Step 4: Create an extensive list of popular local attractions and the best restaurants. This can also help you identify which activities are worth your time and money and give you an idea of how far they are from your accommodation.
By familiarizing yourself with local customs, laws, and attractions, you can guarantee a more immersive and enjoyable experience for yourself and your loved ones.
For example, many tourists expect Turks and Caicos to be a destination only for beach lovers, but there are also opportunities to explore historical landmarks and learn about the island's rich culture.
Without researching, tourists may miss out on these experiences and limit themselves to only one aspect of the island. By researching beforehand, tourists can have a more holistic understanding of their destination and enjoy a more fulfilling and enjoyable vacation.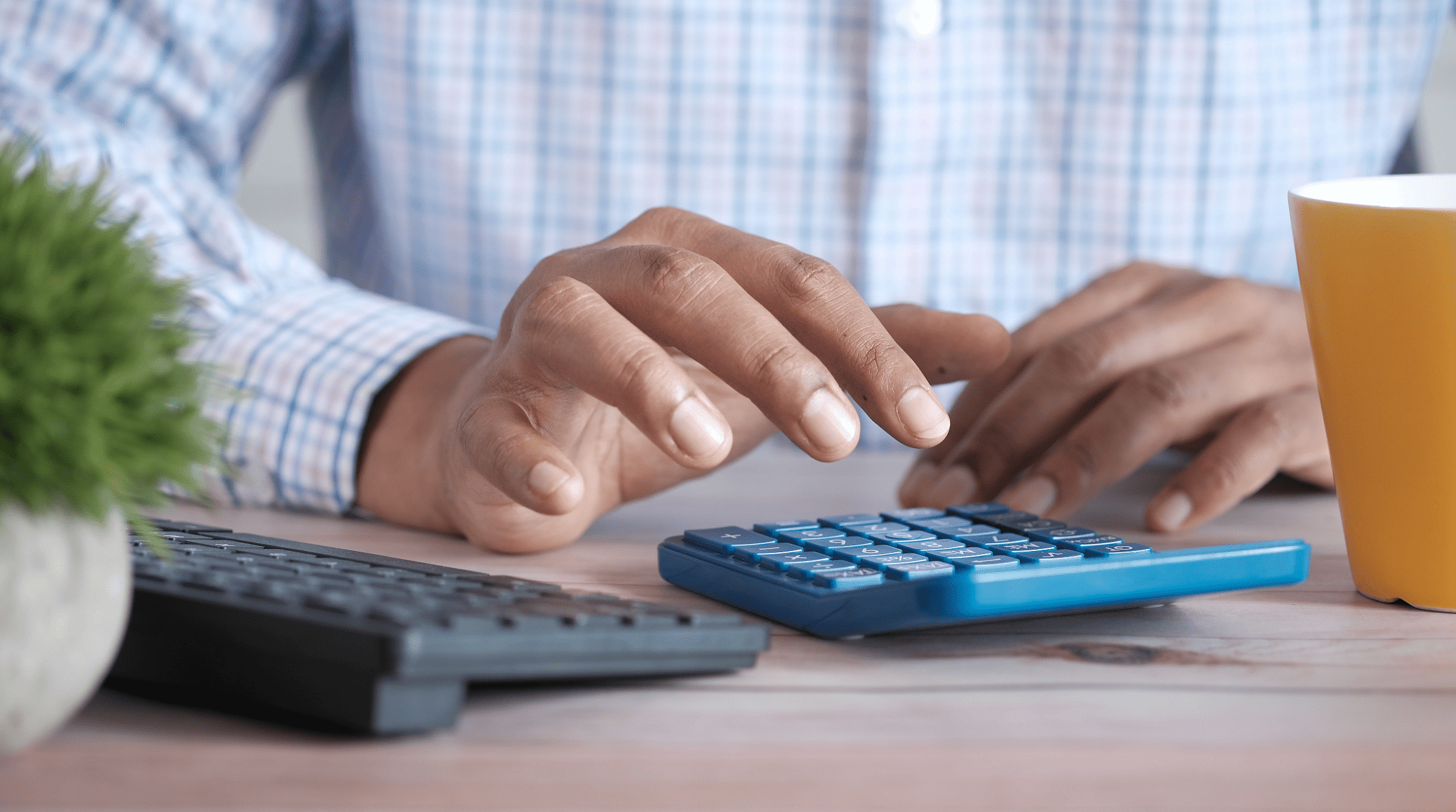 3. Set a Budget
Planning a stress-free vacation requires a well-thought-out budget plan. Knowing how much money you want to spend and sticking to it is the key to a successful trip without any financial woes.
Here's a guide to setting your ideal budget plan:
Step 1: Determine what kind of vacation you want and how much you will spend. Will it be a luxurious resort stay or a budget-friendly Airbnb? Do you plan to go on day trips or spend most of your time at the hotel? Setting realistic expectations for your vacation experience and budget will help you avoid overspending.
Step 2: Break down your overall budget into smaller categories. Figure out the cost of your flight tickets and any additional fees. Additionally, decide on a spending limit for meals, entertainment, and any activities you plan to participate in to prevent unexpected expenses.
Step 3: Set aside a rainy day fund for emergency expenses. Unexpected expenses can arise, such as additional hotel nights, foreign transaction fees, or replacing lost items. Extra cash aside can help you handle these expenses without exceeding your budget.
Budgeting your expenses and categorizing them into manageable parts can help you stay on track and enjoy your vacation without any financial worries.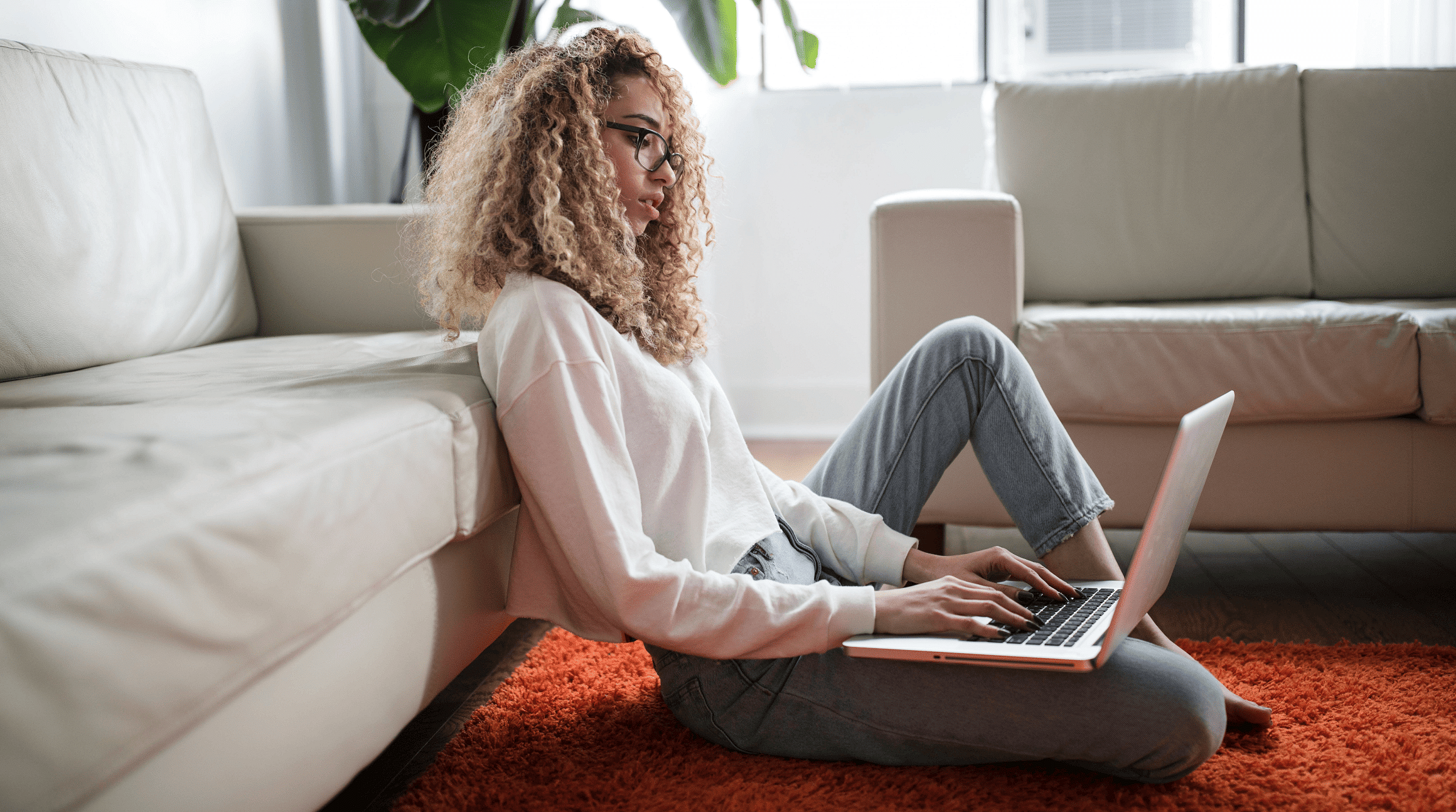 4. Establish a Plan
Going on a stress-free, serene, enjoyable vacation requires careful planning and attention to detail. Establishing a thorough trip plan is necessary to prevent any annoying mishaps or unforeseen difficulties.
Here are some considerations to bear in mind as you get ready for this journey:
Step 1: Choosing your favorite location and the duration of your stay there is the first step in planning your once-in-a-lifetime trip. Is it an adrenaline-pumping metropolitan adventure or a tranquil beach vacation? Are you intrigued to travel and discover the mysteries of this vast world, or would you rather stay put? To choose the lodgings that best meet your preferences and needs, you must be sure of your destination and the length of your stay.
Step 2: Once your destination is firmly set, examine lodging options. What amenities are absolute must-haves for you? Are you interested in indulging in the extravagance of a luxurious resort, or would you prefer the more budget-friendly option of a hostel that offers a cozy and comfortable stay? Devoting time to studying different options will help you pinpoint the ideal location that caters to your needs and budget. It's also highly recommended to read reviews from past guests to gain invaluable insight into their experiences and avoid any unforeseen hiccups that may arise.
Step 3: Finally, it's time to determine the activities and attractions you wish to experience during your much-awaited vacation. Prior research on the area will ensure endless options that appeal to everyone in your group. Make a detailed list of all the places you want to visit and activities you must take advantage of. Let your imagination run wild and explore all the possibilities.
By establishing a robust plan that covers all the essential aspects of your trip, you'll be able to savor a stress-free vacation that is bound to create everlasting memories that will keep you coming back for more.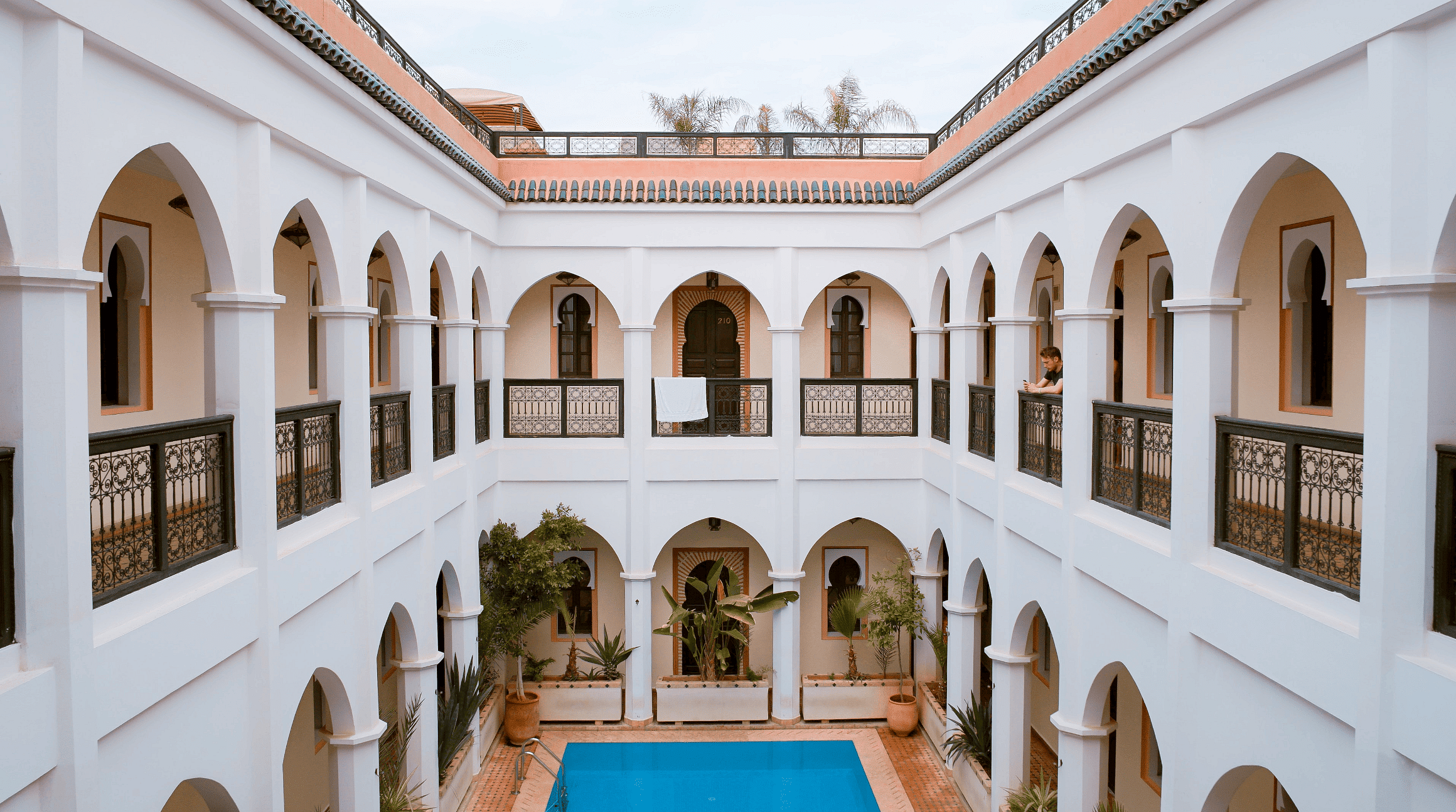 5. Book Accommodations
Regarding securing accommodation for your upcoming travels, various factors must be considered. 
Step 1: It's crucial to evaluate what type of experience you seek and whether you prefer a luxurious hotel or a budget-friendly apartment or house. Determining your preferences and budget will help narrow your options and ensure a comfortable stay that aligns with your travel style. In addition, ensure your lodging—no matter the budget—is equipped with proper security measures, such as alarm systems and security cameras, to keep you and your belongings safe on your journey.
Step 2: Scouring through reviews can provide valuable insights into the location, safety, and amenities offered by the accommodation. Past travelers' experiences can help you set expectations and identify any potential issues that could arise during your stay.
Step 3: Cost is another vital aspect to consider when booking accommodation. It's essential to compare different options based on their price points and amenities to ensure you get the best deal possible. Early booking or taking advantage of special offers can also help you save money in the long run.
By carefully considering these factors, you can secure the ideal accommodation that meets your needs and budget, reducing stress levels and making your planning process more predictable.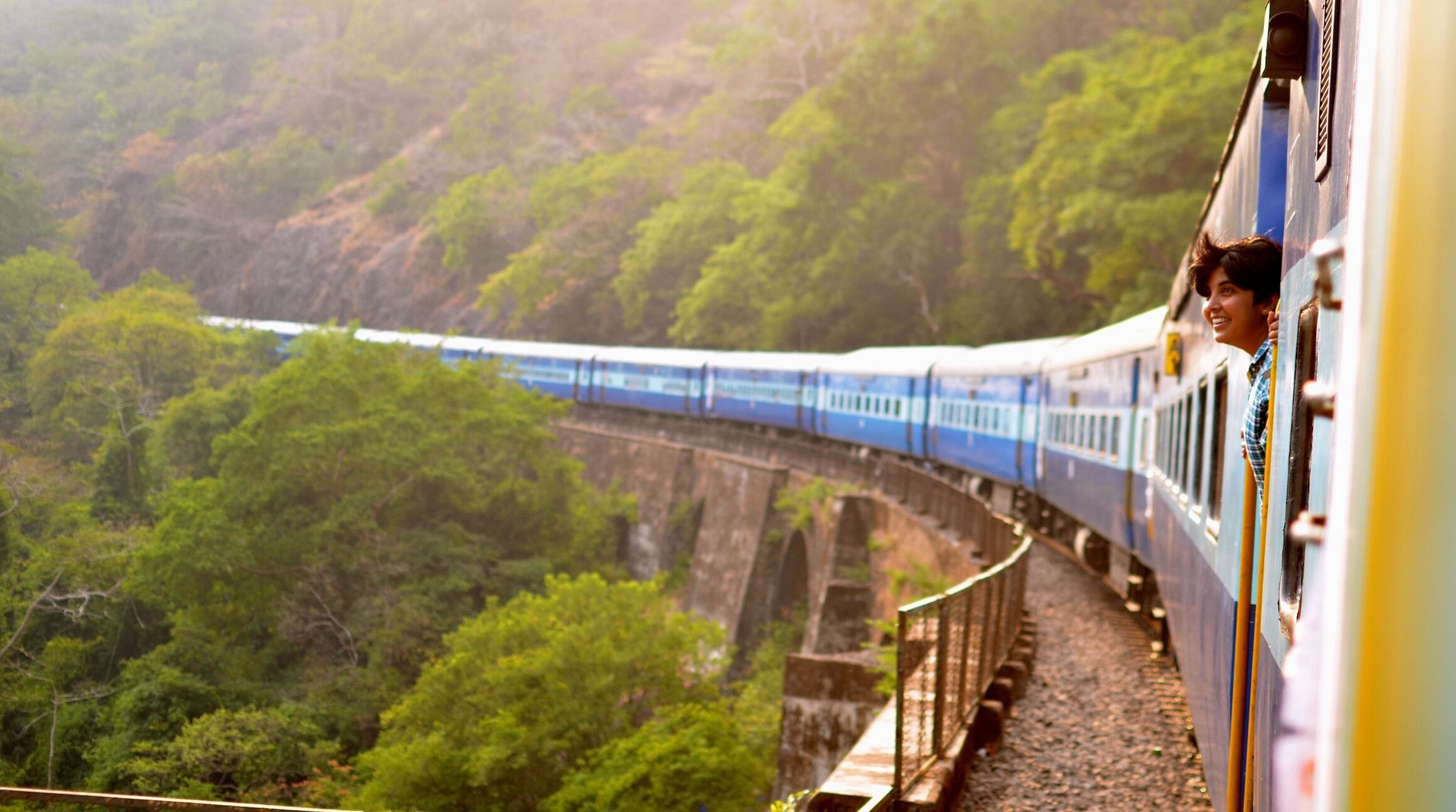 6. Investigate Transportation
While researching transportation, it's critical to decide which method of transportation is the most effective, affordable, and secure. Several aspects might be taken into consideration while examining various means of transportation.
Step 1: Depending on where you're going and the type of adventure you're planning, your primary means of transportation may change. Do you favor a vehicle, bus, train, or airplane for your travels? Many options get you where you want to go without going broke. Researching public transportation options in the region could prove beneficial if they're accessible. 
Step 2: Instead of renting a car, you can get there cheaper and more environmentally friendly by taking buses or trains. Choosing a rental car for your vacation is a good idea, so make sure you weigh all your options. 
Step 3: Decide what vehicle best suits your needs based on the price disparity among different vendors. See if renting a GPS or roadside assistance is beneficial. 
By looking into your possibilities for transportation, you may travel with peace of mind, knowing that you have a reliable way to get around.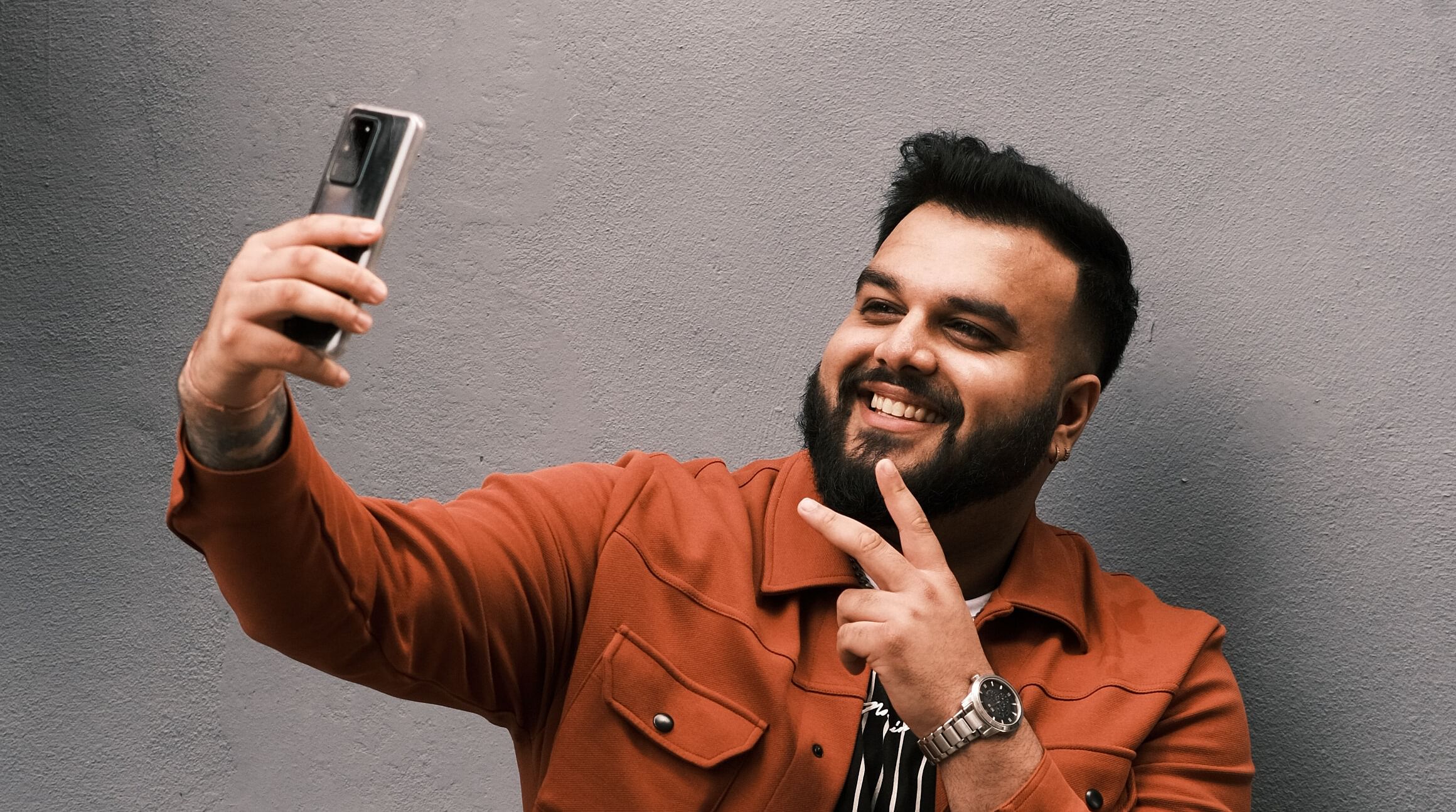 7. Stay Connected
It is essential to maintain connectivity when traveling, and using an eSIM is one of the best ways to do it. An eSIM, also known as an embedded SIM card, is a reprogrammable chip that's built into your phone's hardware and connects you to a mobile provider's network.
You can download an eSIM plan from Airalo to instantly connect to a local network at your destination. There's no need to find a SIM card provider, manage physical SIMs, or worry about expensive roaming charges. It's an easy way to connect to a local network without incurring roaming fees and burning a hole in your wallet. 
Here's how to get started:
Step 1: Choosing the right eSIM for your trip is essential. Airalo offers eSIMs for 200+ countries and regions worldwide. If you're traveling to multiple countries, you can pick a regional eSIM plan to ensure coverage during your travels. Or, if you're off on a global adventure, a global eSIM could be the ideal choice for your journey.
Step 2: Ensure your phone is eSIM-compatible and carrier-unlocked before downloading an eSIM plan. Most devices manufactured since 2018 support eSIM technology, but this may vary depending on the region where you purchased your phone. If you are not tied to a contract with a mobile provider, it's likely that your phone is unlocked, but you may wish to contact them to be sure.
Step 3: Installing an Airalo eSIM only takes a few minutes. Ensure you have a stable Wi-Fi connection and follow the step-by-step instructions to install your chosen eSIM onto your device. Depending on the eSIM you choose, your plan may activate immediately upon installation or when you connect to a supported network at your destination. Review the plan details so you know which applies to you and when your eSIM plan will activate.
Step 4: When you arrive at your destination, simply turn on your eSIM line and connect to a supported provider's network. You will be online within minutes and be able to enjoy your vacation without the stress of roaming fees or lost service.
8. Prepare Your Phone
Ensuring your smartphone is in optimal working order before embarking on a trip is essential. By following a few key tips, you can make sure your device runs smoothly and keeps you connected throughout your journey.
Step 1: The first step is to back up all critical files, photos, and data stored on your device. An external storage hard drive can be an invaluable investment, keeping everything safe and secure, even if something happens to your phone abroad. Remember to disable Bluetooth or Wi-Fi services when they're not needed to preserve battery life.
Step 2: Ensure your phone is unlocked and eSIM-compatible. This will enable you to download an eSIM plan and connect to a local network at your destination. If unlocking isn't an option, research coverage options in advance for the country you'll be visiting. You may need to purchase a local SIM card at your destination to maintain coverage while you travel.
Step 3: Protecting your phone is vital, and purchasing a protective case or screen protector is advisable before setting off on your trip. Accidents can happen anytime; a small investment now could save you hundreds of dollars if something goes wrong abroad.
By taking the time to back up essential files, invest in a protective case, and research coverage options in advance, you can have peace of mind knowing your smartphone is ready for any adventure you undertake.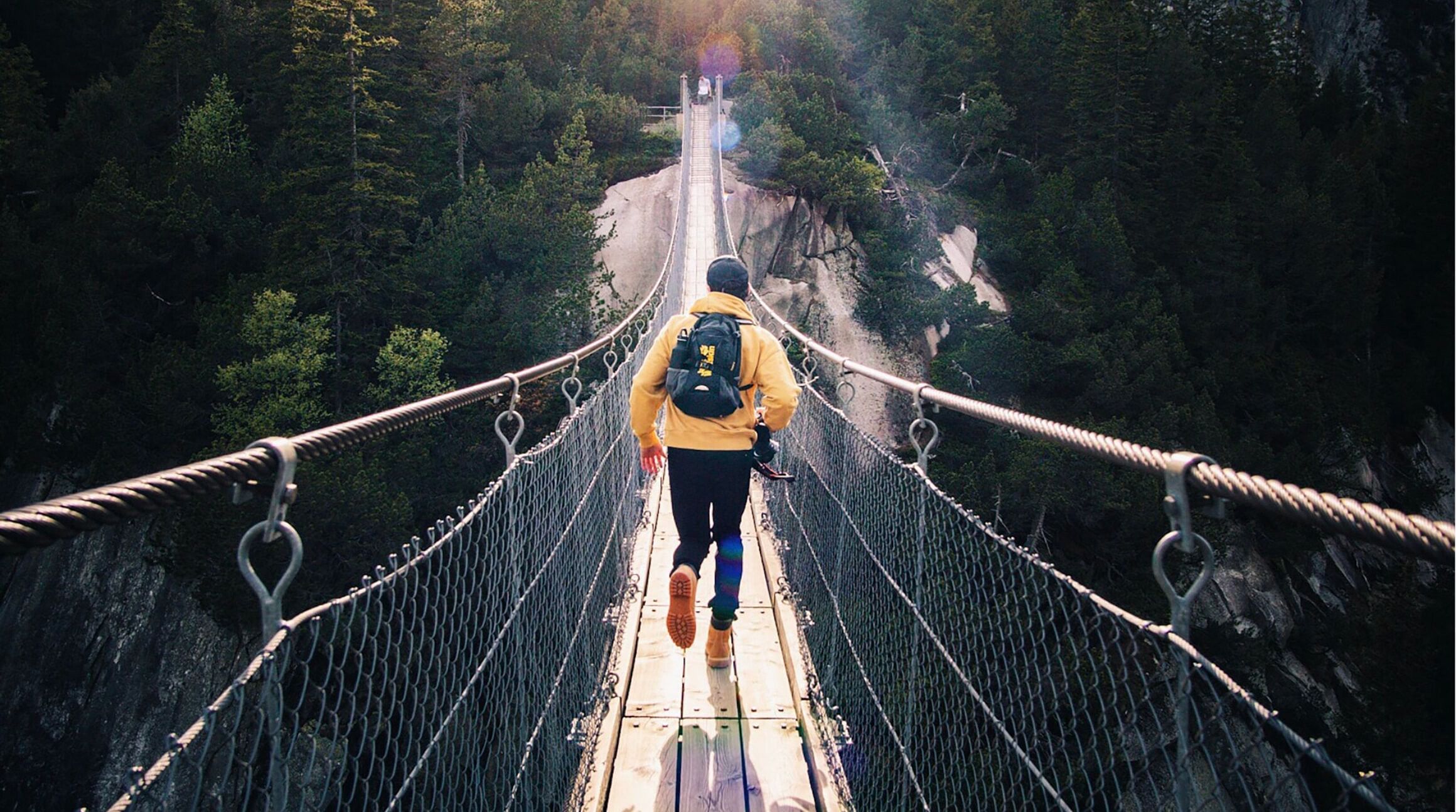 9. Get Insurance
It is essential to get insurance when traveling. You never know what may go wrong; all you want to do is avoid being charged with a hefty cost. What, therefore, should you consider when thinking about purchasing travel insurance? Here are some pointers to assist you:
Step 1: Choose what kind of coverage you require first. Are you traveling to a high-risk area? Are you going to engage in any extreme sports or activities? Understanding this will enable you to choose the appropriate policy type and level of protection.
Step 2: Be careful to verify the scope of protection provided by each insurance provider. While some insurance plans only cover non-medical costs, others also cover medical costs. To select the plan that best meets your needs, review all the information and evaluate several options. Furthermore, some programs could provide add-ons like luggage insurance or trip interruption/cancellation insurance.
Step 3: Remember to check for discounts. Take advantage of the discounts many insurance companies offer students or regular travelers to lower expenses without compromising coverage quality.
By considering these things, you'll be able to travel stress-free, knowing you're protected from any unforeseen problems.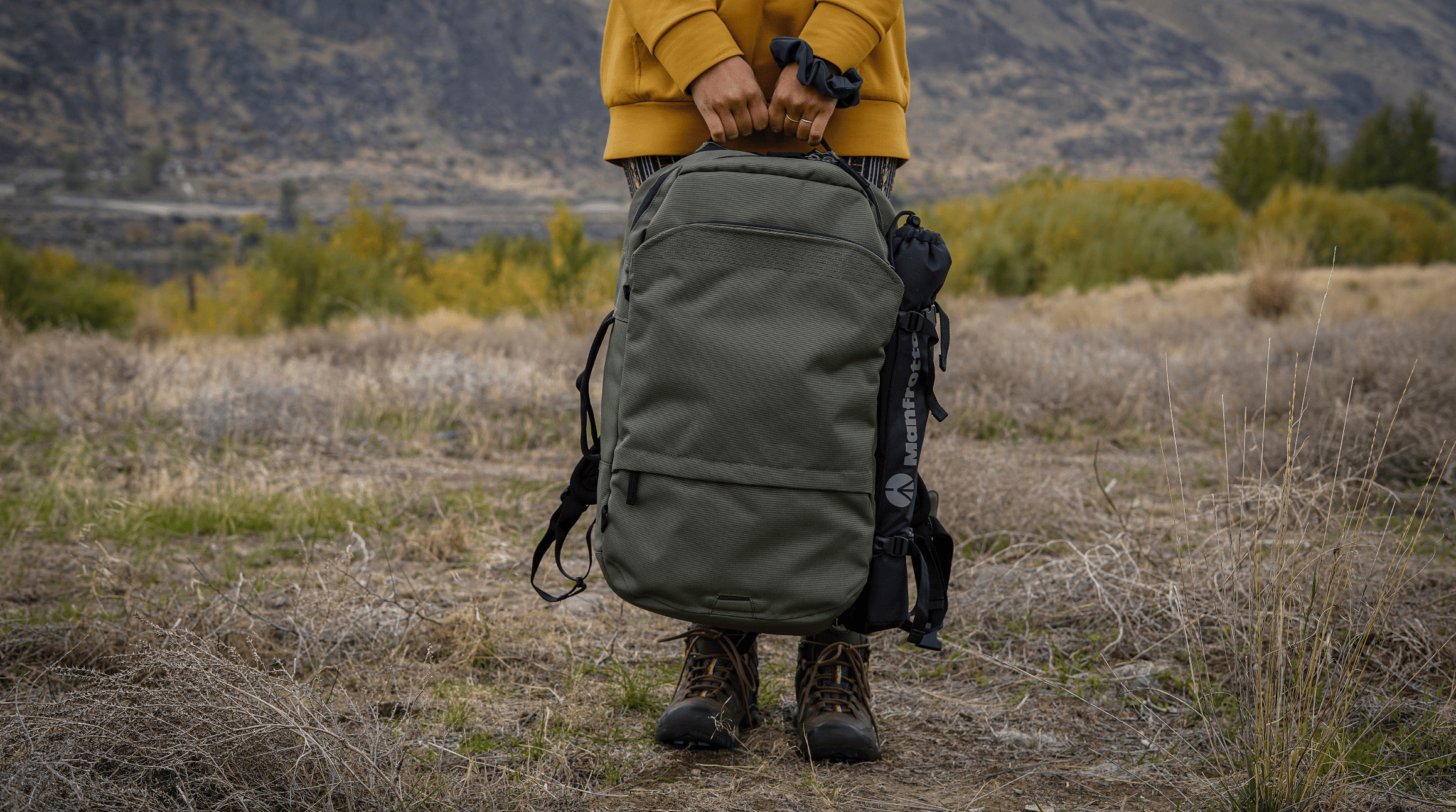 10. Pack Light
When embarking on a trip abroad, packing light is paramount to a hassle-free vacation. Shedding unnecessary baggage can prove to be a game-changer in terms of streamlining your travels. However, mastering the craft of packing light is challenging. It requires careful deliberation and foresight to avoid overlooking essential items while reducing the number of things you take.
Step 1: The first order of business is to construct an all-inclusive checklist before departure. This will aid in retaining all the must-have essentials while limiting the number of objects initially packed. Furthermore, scrutinizing which items have the potential to serve more than one function and giving them precedence can prove to be invaluable. For instance, a sarong can moonlight as both a beach wrap and a blanket, which will undoubtedly reduce the number of items taking up space in your suitcase.
Step 2: Another critical consideration when packing is your choice of attire. Selecting lightweight and versatile apparel, allowing for easy mix-and-match combinations, can go a long way in decreasing the number of items to pack while maintaining a chic appearance. 
Step 3: Investing in items crafted from nylon materials can also prove advantageous, as they are more suitable for warm climates and take up minimal space in your luggage.
Step 4: Leaving behind anything superfluous or that can be acquired at your destination can help minimize the weight of your belongings. As a result, you can access more space in your luggage and have room for souvenirs and new items you may purchase while traveling.
Devising a comprehensive checklist, selecting lightweight and versatile clothing, and leaving behind unnecessary items can circumvent the burden of a heavy suitcase or carry-on while ensuring you have all the essentials for a worry-free and pleasurable vacation.
Planning a stress-free vacation takes effort but can make all the difference in enjoying your trip. From researching accommodation and transport options to considering the correct type of travel insurance and packing light, you can take plenty of steps to ensure everything runs smoothly. With these ten tips and tricks in mind, you'll be on your way to a worry-free getaway!
Now that you have the tools to plan a successful vacation, why share this blog with friends and family who might find it helpful? After all, nothing beats traveling with peace of mind.