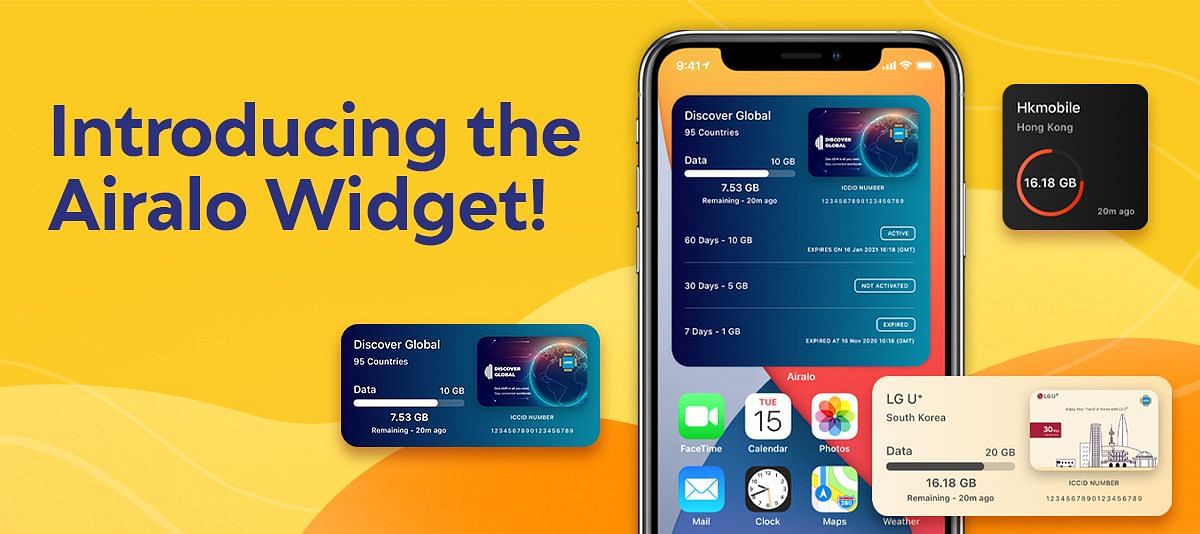 Using Airalo app on an iOS device? You can now use our widget to keep track of your eSIM's data usage. Follow quick and easy steps below to set up your widget.
Make sure you have the latest Airalo app update and you are using iOS 14 or later.
How it works
1. Press and hold an app icon and click "Edit Home Screen"
2. Click "+" on the top left corner to add a widget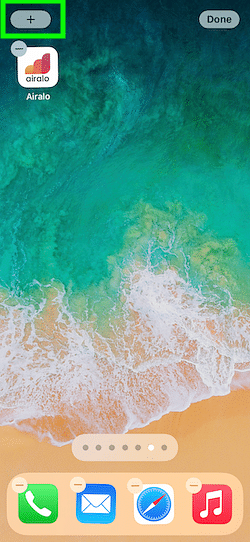 3. Scroll and click on the Airalo app or the widget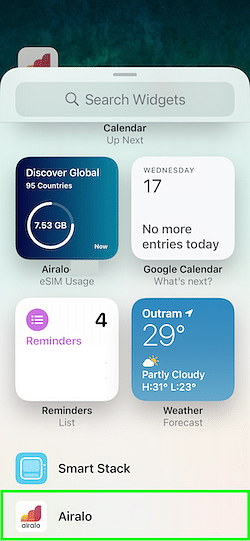 4. Choose between small, medium and large widgets and click "Add Widget"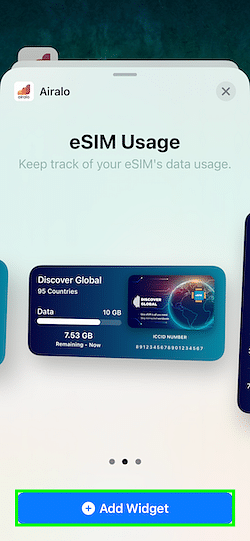 5. Choose the eSIM you'd like to track with a long press and click "Edit Widget". You can also choose the background colour of your widget.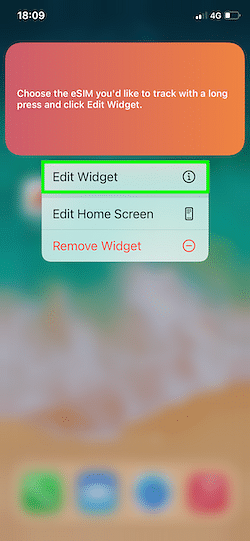 When your data gets low, Siri will show the Airalo widget at the top of your Smart Stack widget.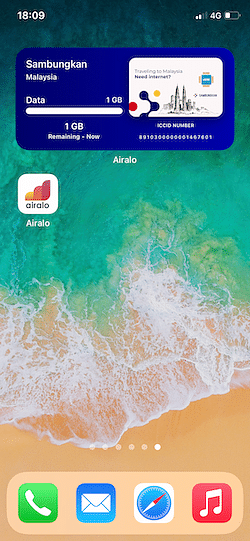 Enjoy easier eSIM usage tracking!