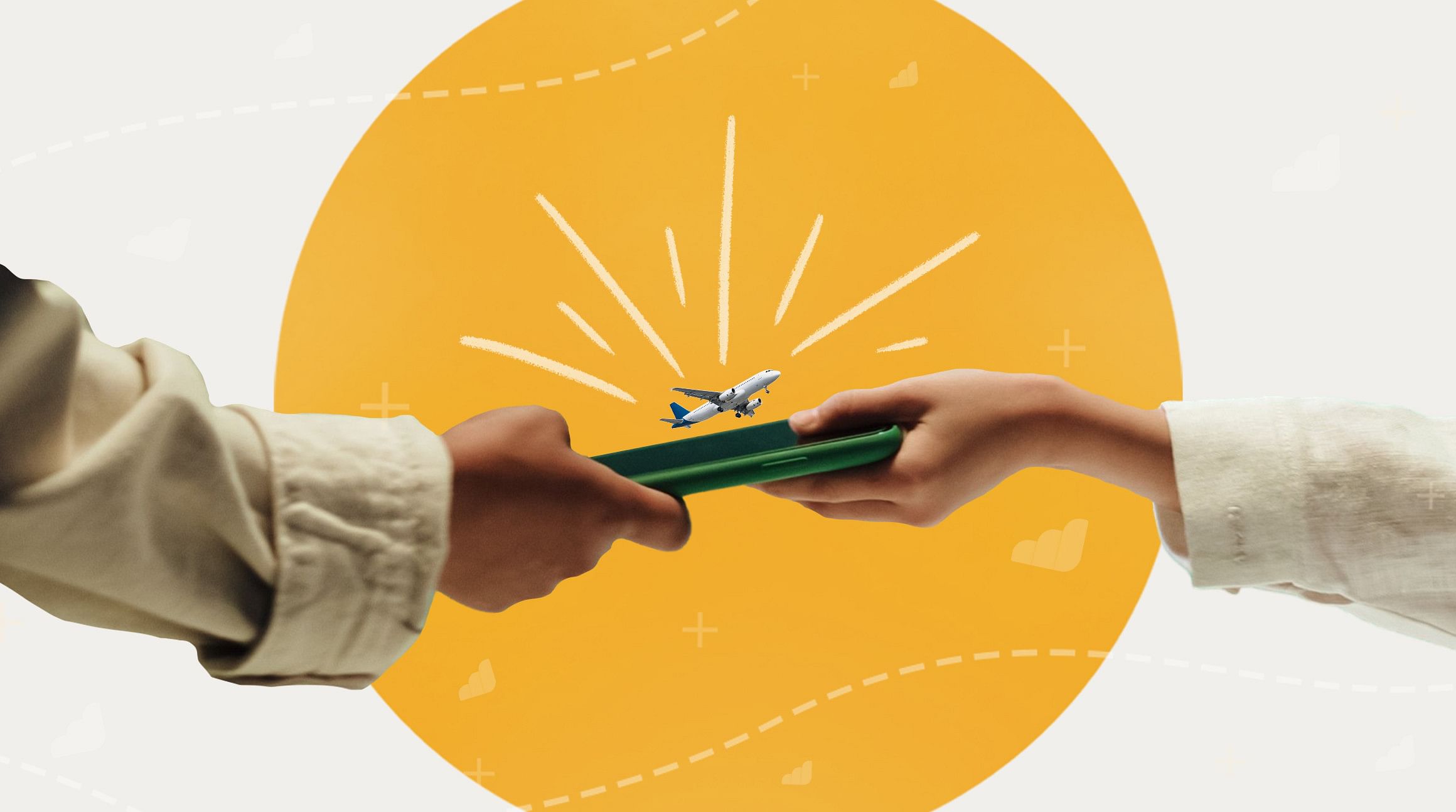 Here at Airalo, we're on a mission to make it easy for you to stay connected wherever you travel. And we want you to be able to share the eSIM magic. Here's a little something to give your friends, family, and fellow travelers — US$3 off their first Airalo eSIM! Here's how it works.
Give US$3, Get US$3
Give your friends US$3 off their first Airalo purchase and earn US$3 Airmoney credit for each successful referral. You'll get Airmoney for every friend that purchases an Airalo eSIM using your referral code. You can use that Airmoney to save on your next eSIM!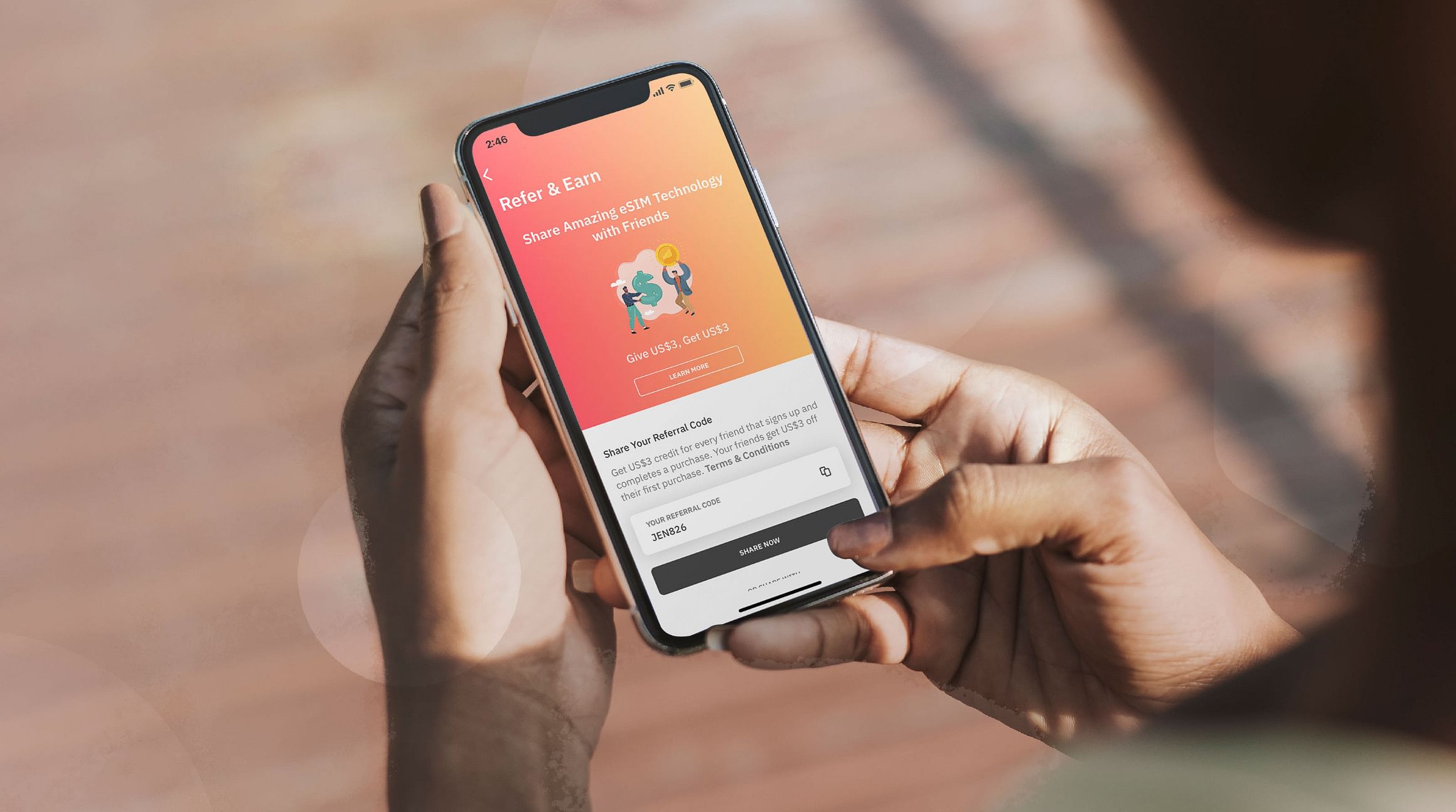 How to Get Started
Follow these steps to start referring friends and earning Airmoney credits.
Step 1: Access Your Referral Code
Go to your Airalo app profile and select "Refer & Earn" to get your unique referral code. 
Step 2: Share Your Referral Code with Friends
Tell your friends about Airalo and introduce them to the magic of eSIM technology. You can copy your referral code to your device's clipboard or tap "Share Now" to send it via WhatsApp, Telegram, Twitter, Facebook, and more.
Step 3: Your Friend Gets US$3 Off
They get US$3 off their first Airalo eSIM purchase when they use your referral code. They can enter the code when they sign up or at checkout, and the discount will be applied to their first purchase.
Step 4: You Get US$3 Airmoney Credit
You earn US$3 Airmoney credit when they apply your referral code and complete their first purchase. We'll notify you when you earn Airmoney from a successful referral. You can also keep track of your referral rewards in the "Refer & Earn" section of your profile.
Step 5: Use Your Free Credit
Use your earned Airmoney credits to buy any Airalo eSIM or top-up package. Simply choose the Airmoney payment method at checkout to redeem your credits. 
Simple, right? Login to your Airalo account to access your referral code and refer a friend!
Read the full Terms & Conditions here.