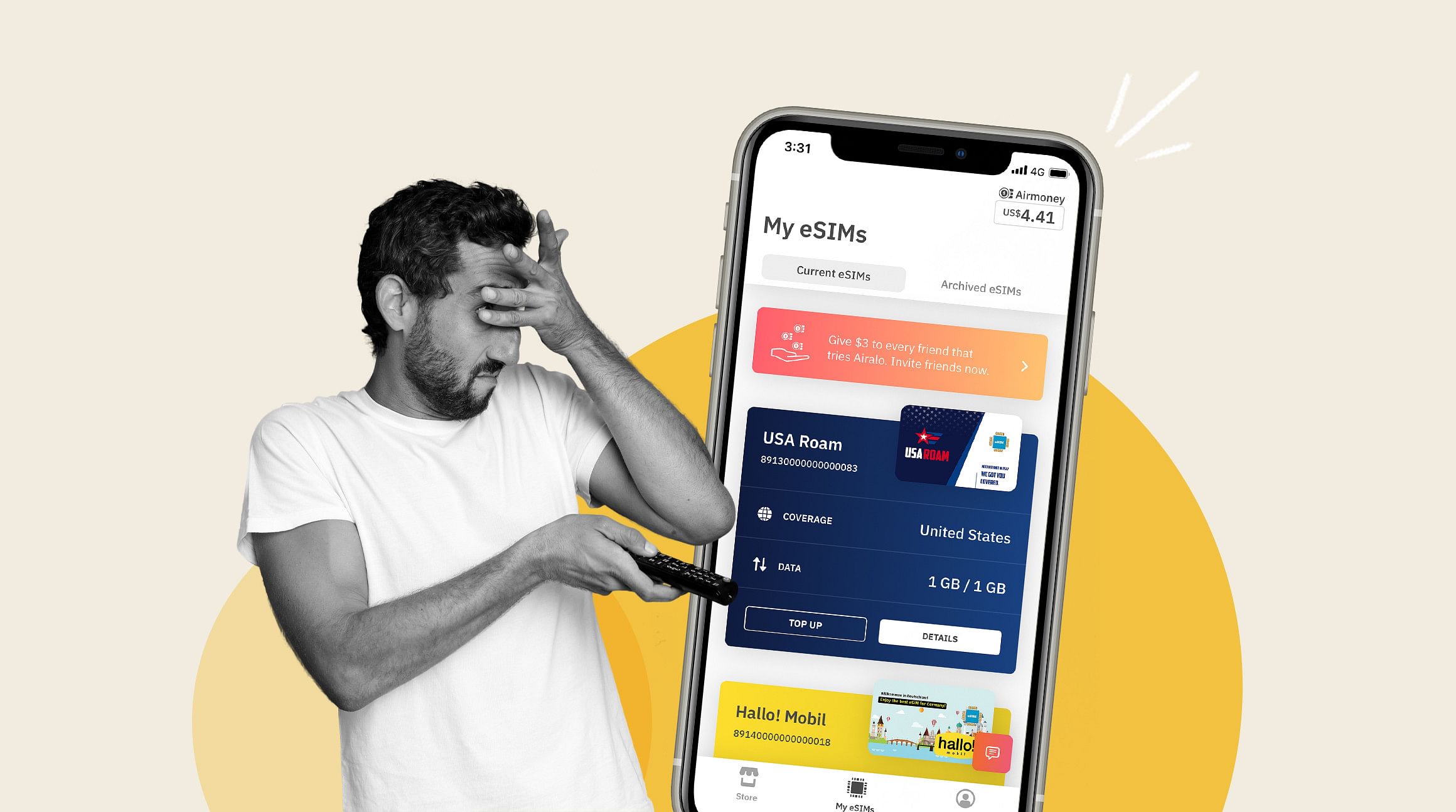 Can you turn off your eSIM? Yes, you can! Your eSIM will typically be displayed as a secondary line on your device. And you can enable and disable it in your smartphone settings. Read on for our guide to installing, turning on, and turning off your eSIM.
What Is an eSIM?
If you're new to eSIMs or need a refresher, we've got you covered. An eSIM is an embedded SIM card. It functions like a physical SIM but is built into your device. 
You don't need an external SIM card to change carriers or activate a data plan. Instead, you can download an eSIM plan to your device and instantly connect to a mobile network.
With an Airalo eSIM you can:
Connect to a mobile network at local rates. 
Use eSIM data to stay connected when you travel.
Keep your primary number to call and text.
Screen, scan, store, search, activate, and download data to your device. 
Know exactly how much data you're paying for and for how long.
Say goodbye to unexpected roaming charges.
Easily switch between local, regional, and global eSIM plans.
Top up your eSIM data on the go.
Before downloading an eSIM, please check that your smartphone supports eSIM technology by referring to our list of eSIM-compatible devices.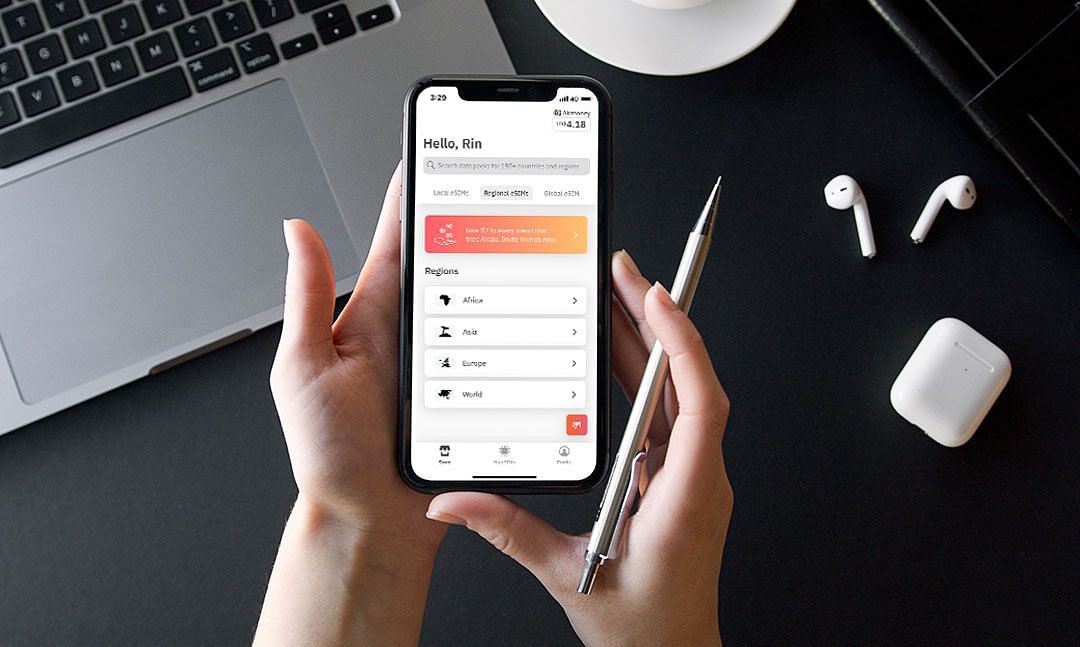 How eSIMs Work
There are a few important things to note about how an eSIM works. eSIMs are designed with travelers in mind and have different networks, data plans, and validity periods.
Say you purchase a USA eSIM with 5GB data and a two-week validity period. Your eSIM will operate when it's within range of a US telco provider's network. Once the two-week period is up or you've used all your data, you'll need to top up your plan or purchase a new one.
Before you leave, you'll want to check your eSIM's activation policy (you can find this in your plan details). If it activates when you connect to a supported network, you can switch it on when you land in the United States. If it activates immediately after installation, you should wait until right before you depart to install it.
Once you've installed your eSIM, turn on data roaming for your eSIM line (usually your secondary line). Data roaming needs to be enabled for your phone to connect to a network in the United States. Unlike roaming with your primary (domestic) line, you won't be charged extra.
It may take a few minutes for your eSIM to connect to the new network. If you run into any problems, please visit our Help Center or contact our Support Team for troubleshooting.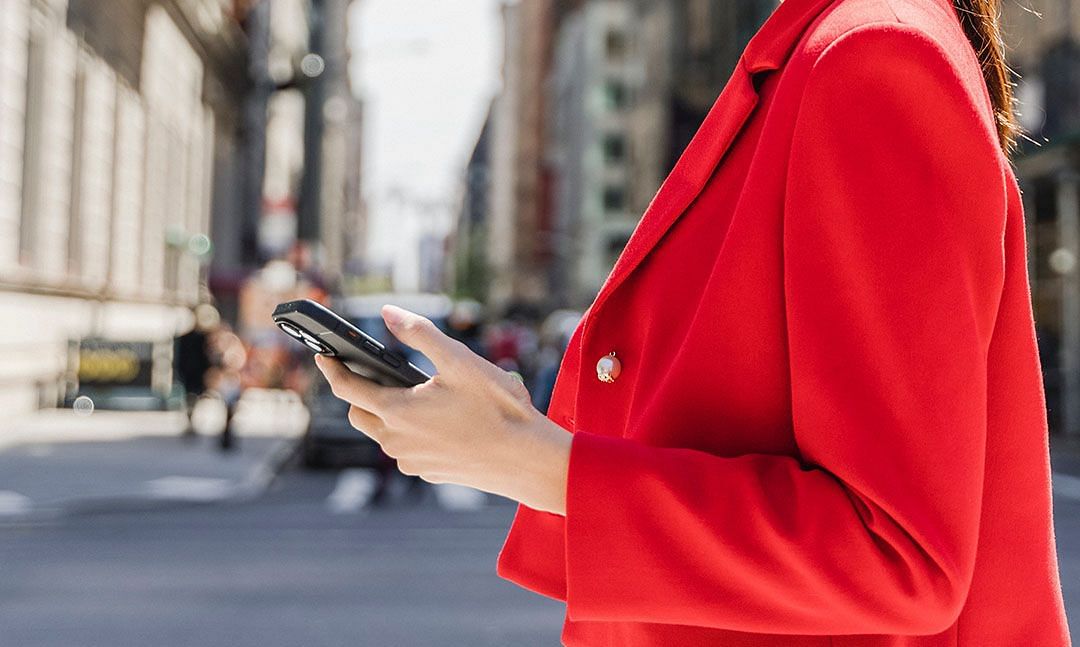 Deleting Vs. Turning Off Your eSIM
Whether you turn off your eSIM or delete it depends on if you plan to use it again. Once you've deleted your eSIM, it can't be retrieved — if you change your mind, you'll need to install a new one.
At Airalo, we only recommend deleting your eSIM if:
The eSIM doesn't have a top-up function and can't be reloaded.
You have no intention of revisiting the eSIM destination.
If you think you'll use the eSIM again (e.g., if you frequently travel to a destination), you may want to deactivate it instead. This will temporarily disable the eSIM, so you can reactivate it the next time you travel. 
Follow these steps to deactivate an eSIM plan:
Go to your device settings.
Tap "Cellular/Mobile."
You'll see an option to "Turn on/off this line" — switch it off.
When you return to the destination, you can follow the same steps above to turn your eSIM back on. Remember that if the eSIM's validity period has expired, you'll need to top up your plan to connect to a network.
Now you know the ins and outs of installing, turning on, and turning off an eSIM. Visit the Airalo store to find an eSIM for your next adventure.