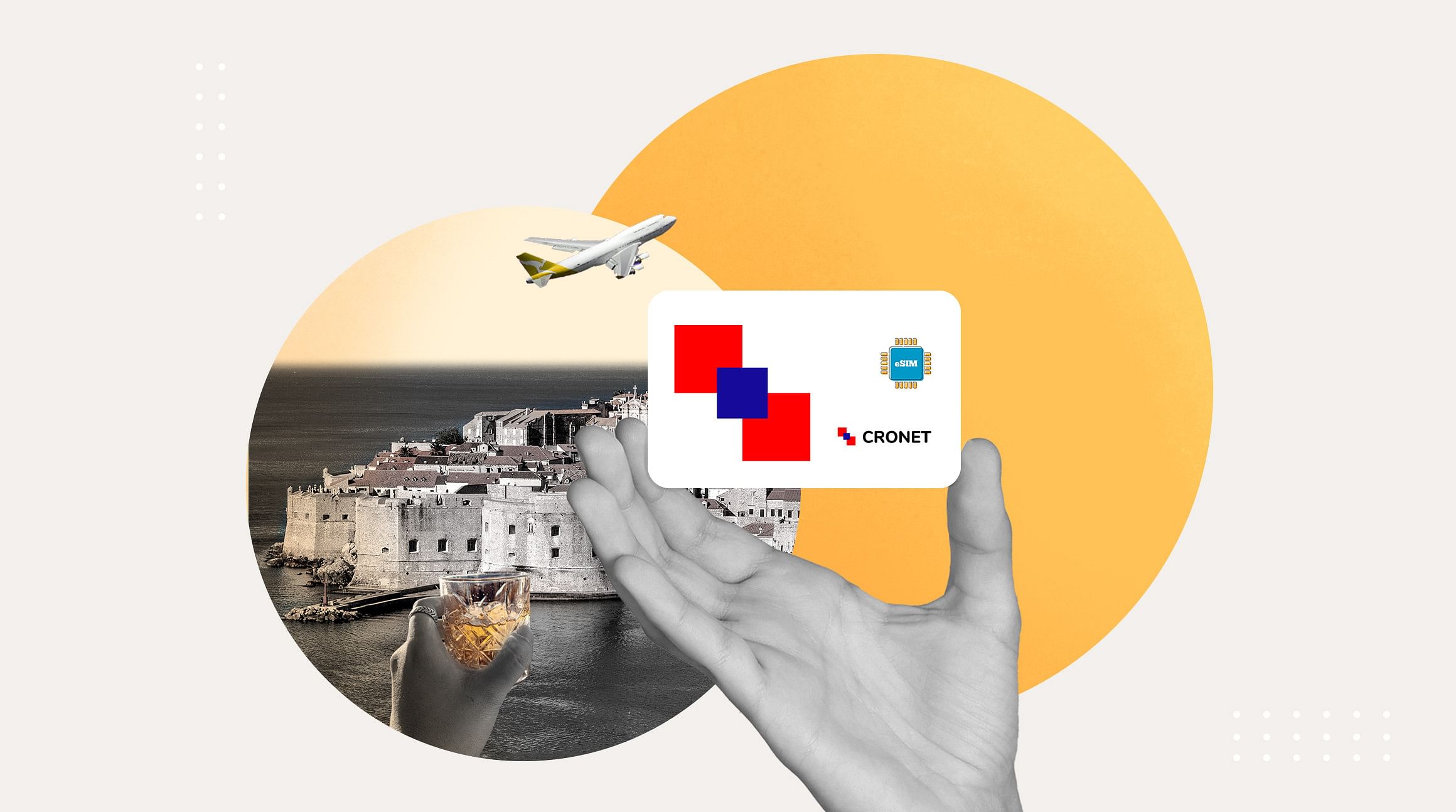 Croatia ranks high on most travelers' to-visit lists. And with its stunning coastline, medieval cities, and idyllic islands, it's no surprise that it's a top summer destination. Croatia serves up the very best for beach bums, history buffs, and nature lovers alike. Is a trip to Croatia on your travel radar? Here's everything you know to plan an epic adventure.
In this article:
Best Time to Visit Croatia
June is the best time of year to visit Croatia. You'll see sunny skies, warm weather, and fewer crowds. June is just ahead of peak tourist season (July to September), so hotspots like Dubrovnik and Split will be calmer. And ferries will be switching over to their summer schedules, making island-hopping in the Adriatic super simple.
If you're set on visiting Croatia during the summer, be prepared for heat, crowds, and higher prices. Millions of visitors flood Croatia's main attractions in July and August when tourists and locals head to the coast to escape sweltering inland temperatures. Summer's the time of year to get off the beaten track and add lesser-known destinations to your itinerary.
Spring and fall are shoulder seasons and the best times of year for outdoor activities like hiking, cycling, and water sports. Cooler temperatures make for ideal conditions to explore Croatia's coastline and national parks. And, you'll find more affordable flights and accommodation outside peak tourism months. 
Croatia's Top Attractions
Croatia is a treasure trove of epic beaches, UNESCO heritage sites, and national parks. Here are five top attractions to add to your Croatia trip itinerary.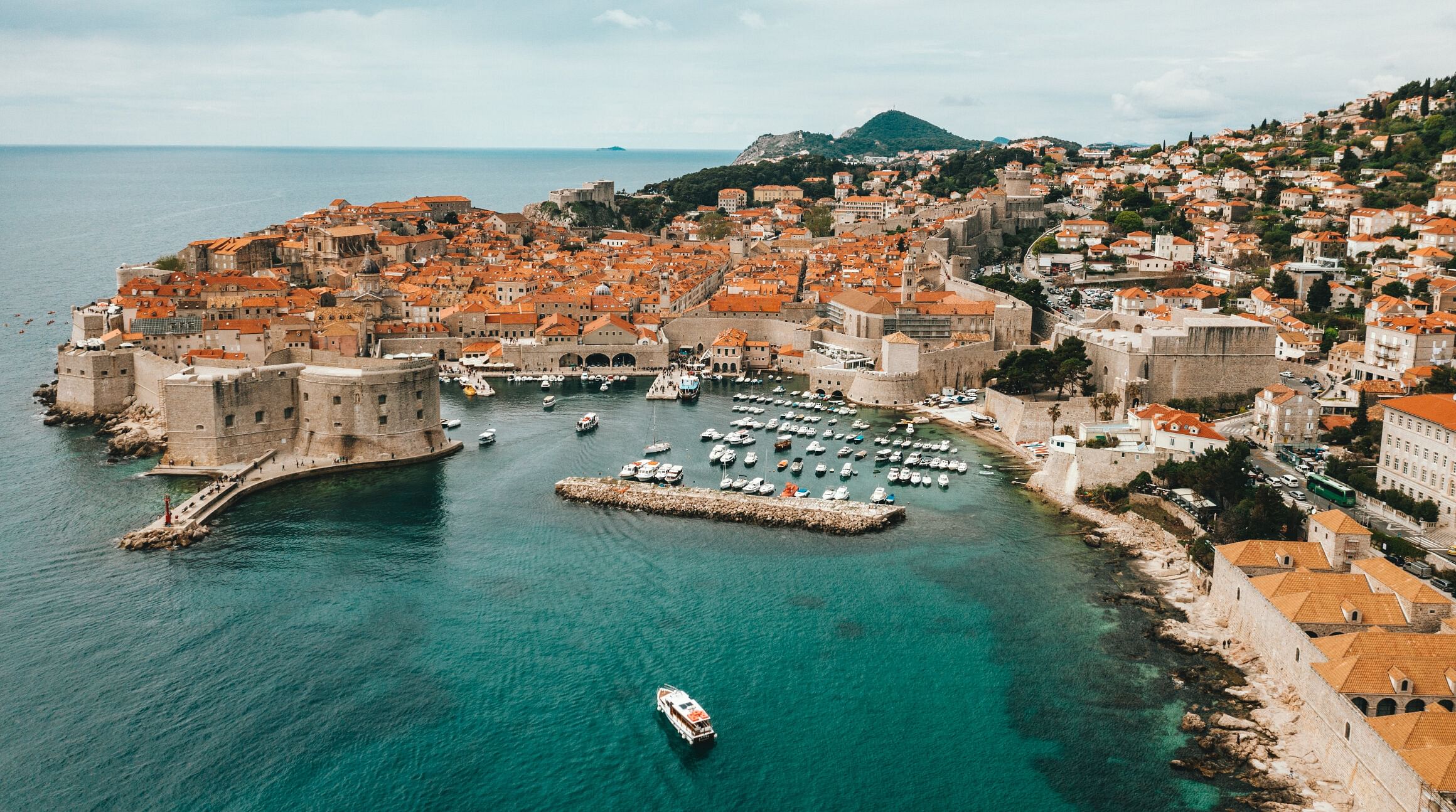 Dubrovnik
The "Pearl of the Adriatic" tops our list of best places to visit in Croatia. Dubrovnik is brimming with history and culture and is a fantastic starting point for a Croatian adventure. Its fortified Old Town is a UNESCO World Heritage site with labyrinth streets, hidden courtyards, and monasteries dating back to the 9th century. Walk the walls early in the morning for a unique view of Dubrovnik's terracotta rooftops and stunning coastline. 
Stroll the Stradun, a 300-meter-long pedestrian boulevard that links the Old Town's two entrances, the Pile Gate and Ploče Gate. Make your way to Mount Srđ, where you can hike or ride the cable car to the peak for stunning panoramic vistas. And if you want to get out into nature, take a sea kayak tour to Lokrum island, home to an abandoned 11th-century monastery, a botanical garden with peacocks, and a hilltop fort built by Napoleon in 1806.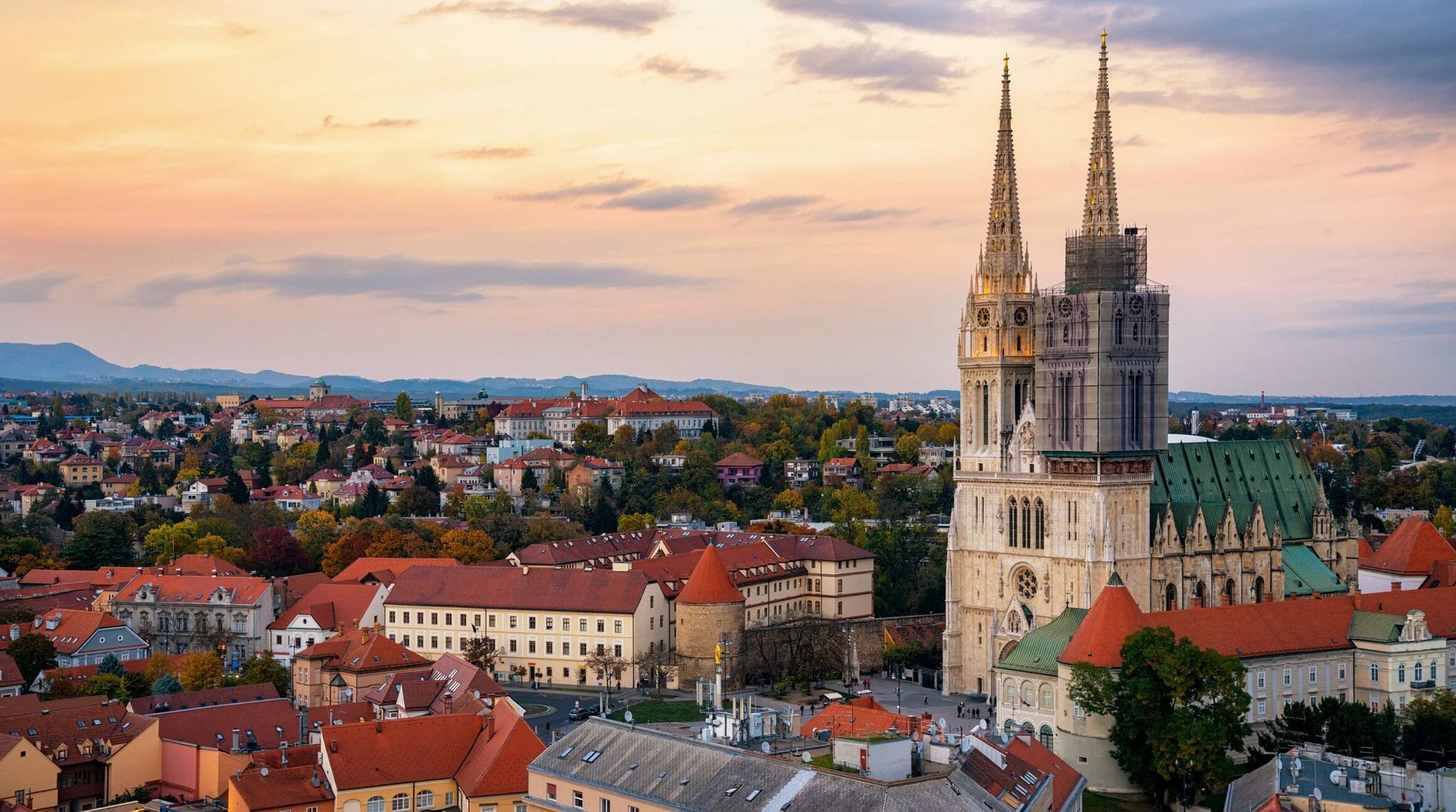 Source: National Geographic
Zagreb
Zagreb is another city to add to your Croatia itinerary. Croatia's capital and largest city is known for its vibrant cafe culture and city life. It's very walkable and easy to explore on foot. Start at Strossmayer promenade, which winds along the city's walls towards the medieval Gornji Grad (Upper Town) district. There, you'll find the Zagreb Cathedral, St. Mark's Church, and Lotrscak Tower (you can climb it for a 360-degree view of the city). 
Have kava (Croatian coffee) with the locals in Flower Square and make your way to the Museum of Broken Relationships. This quirky museum displays mementos from people's past relationships, each with a story attached. Catch a ride on the funicular railway (the world's shortest) to Donji Grad (Lower Town). Visit Ben Jelačić Square and follow Harmica passageway to Dolac Market, an open-air market with fresh produce and local handicrafts.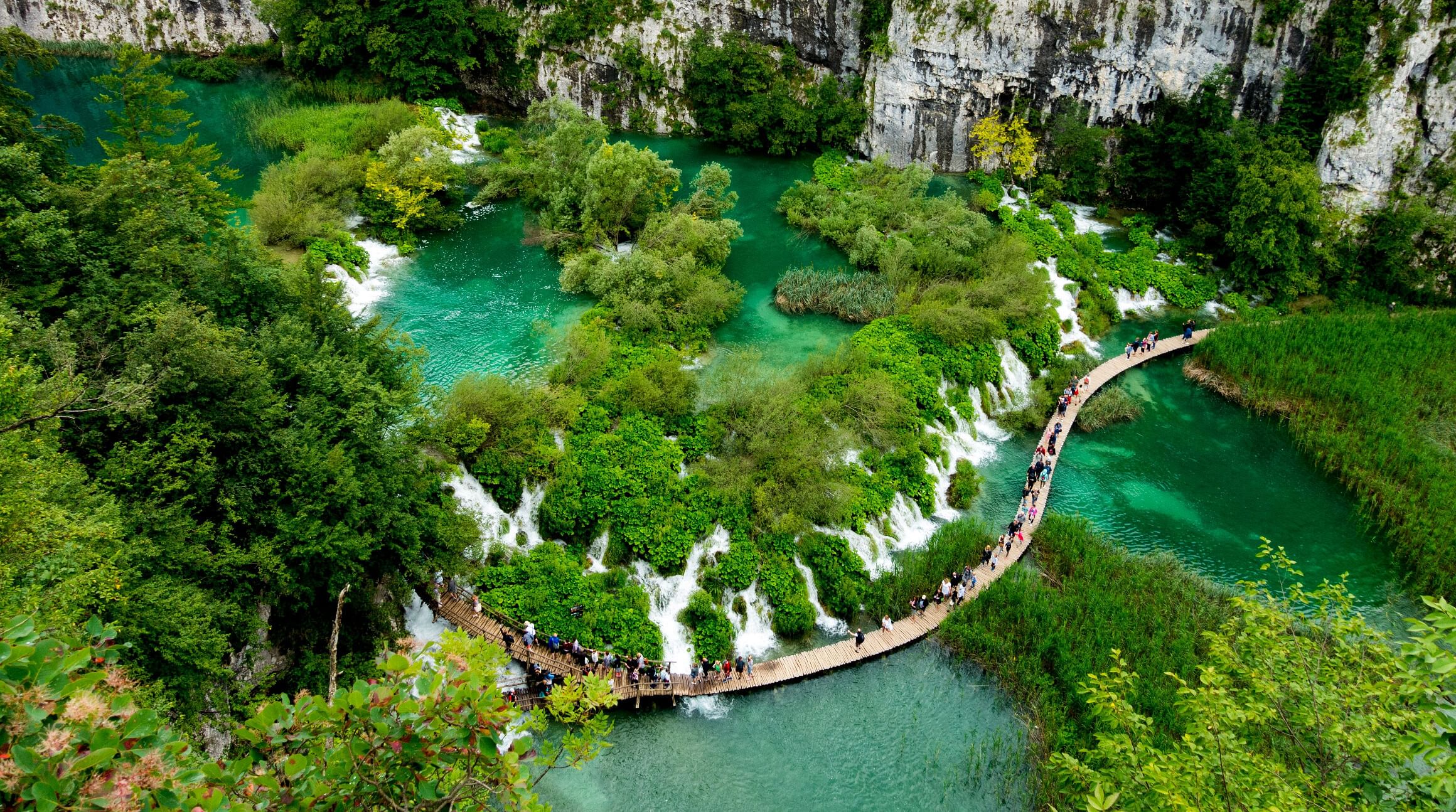 Plitvice Lakes National Park
Plitvice Lakes National Park is an absolute must for a trip to Croatia. This UNESCO World Heritage Site is Croatia's oldest and largest national park, covering nearly 30,000 hectares. The park's forested landscape features a series of 16 turquoise-colored lakes linked by cascades. Follow one of four hiking trails (ranging from 3.5km to 21km) and explore its awe-inspiring lakes, caves, and waterfalls.
The park is halfway between Zadar and Zagreb (about a two-hour drive) and three hours from Split. Book your tickets in advance, as only a certain number of visitors are allowed in the park daily. And bring lunch and snacks along for a lakeside picnic during your visit. Must-see spots include Veliki Slap, Šupljara Cave, and Kozjak Lake.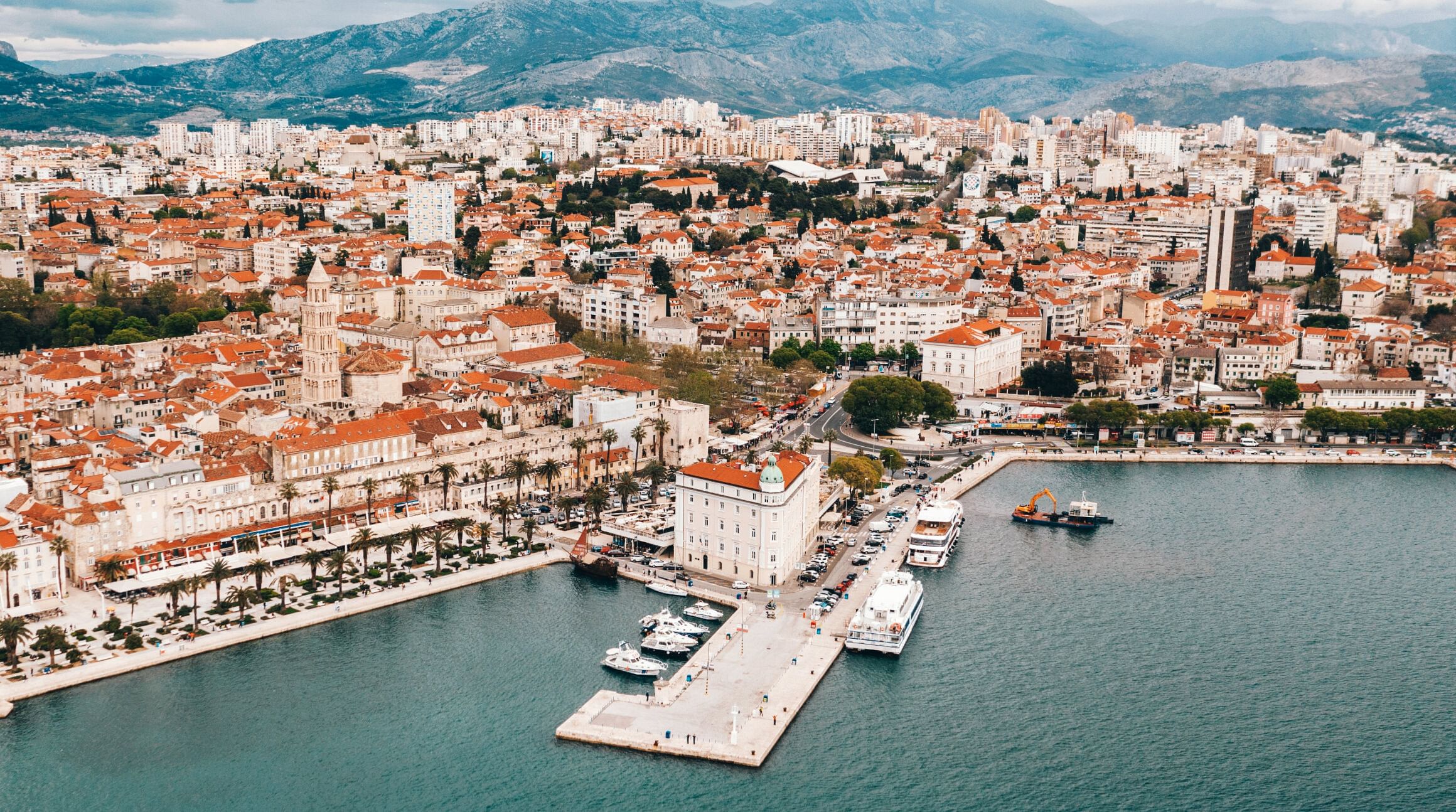 Split
Split is another must-see destination in Croatia. There's no shortage of things to see and do in Split, with its ancient walled town, bustling waterfront, and proximity to nearby islands. Start at Diocletian's Palace in the heart of the Old Town. This ancient Roman complex dates back to 305 AD and is home to 3,000 residents today. Enter at the Golden Gate (the emperor's main entrance) and wander hidden passageways and narrow streets lined with shops, cafes, and restaurants. 
Escape the city to Marjan Forest Park, a lush nature reserve at the edge of the Old Town. Walking and cycling paths will lead you to scenic lookouts, medieval churches, and ancient cave dwellings. At the top of Marjan Hill, you'll have a stunning view of Split and the Adriatic Sea. Stroll along Split's palm-lined Riva (waterfront) in the evening and relax at a cafe terrace or wine bar to watch the sunset.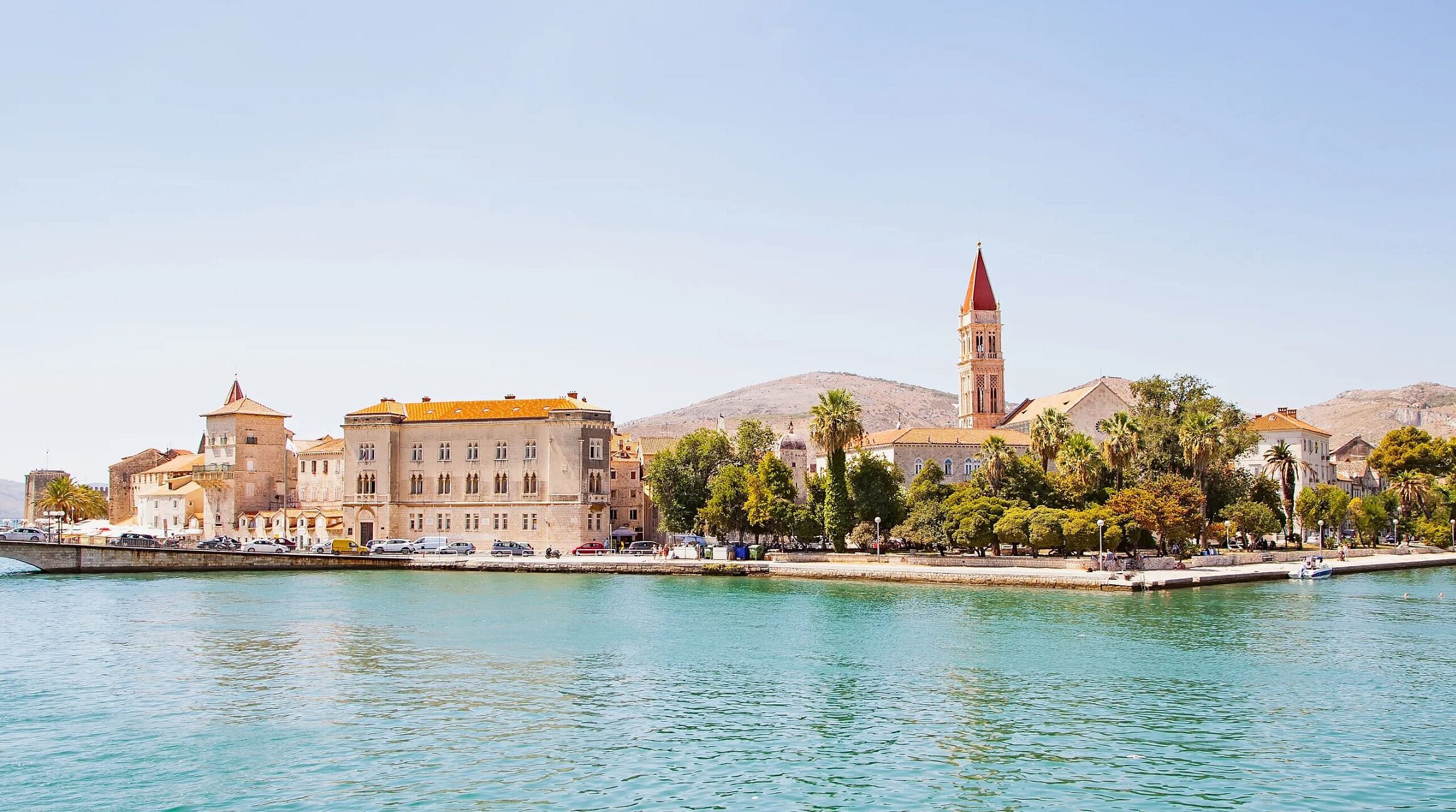 Source: CN Traveler
Trogir 
Trogir is well-worth adding to your Croatian itinerary. This UNESCO World Heritage Site is one of the best-preserved medieval cities in Europe. It was first settled by the ancient Greeks in 380 BC, followed by the Romans, Ottomans, and Venetians. Nicknamed "Little Venice" for its maze of narrow cobblestone streets, it looks much the same today as in its glory days during the 13th and 15th centuries. 
Trogir is a small island connected to the mainland by bridges and is an easy day trip from Split (just a 40-minute journey by bus). While there, step back in time at the Cathedral of St. Lawrence, Čipiko Palace, Kamerlengo Castle, and Trogir Loggia and Clock Tower. Finish your trip with a stroll along the town's charming waterfront promenade.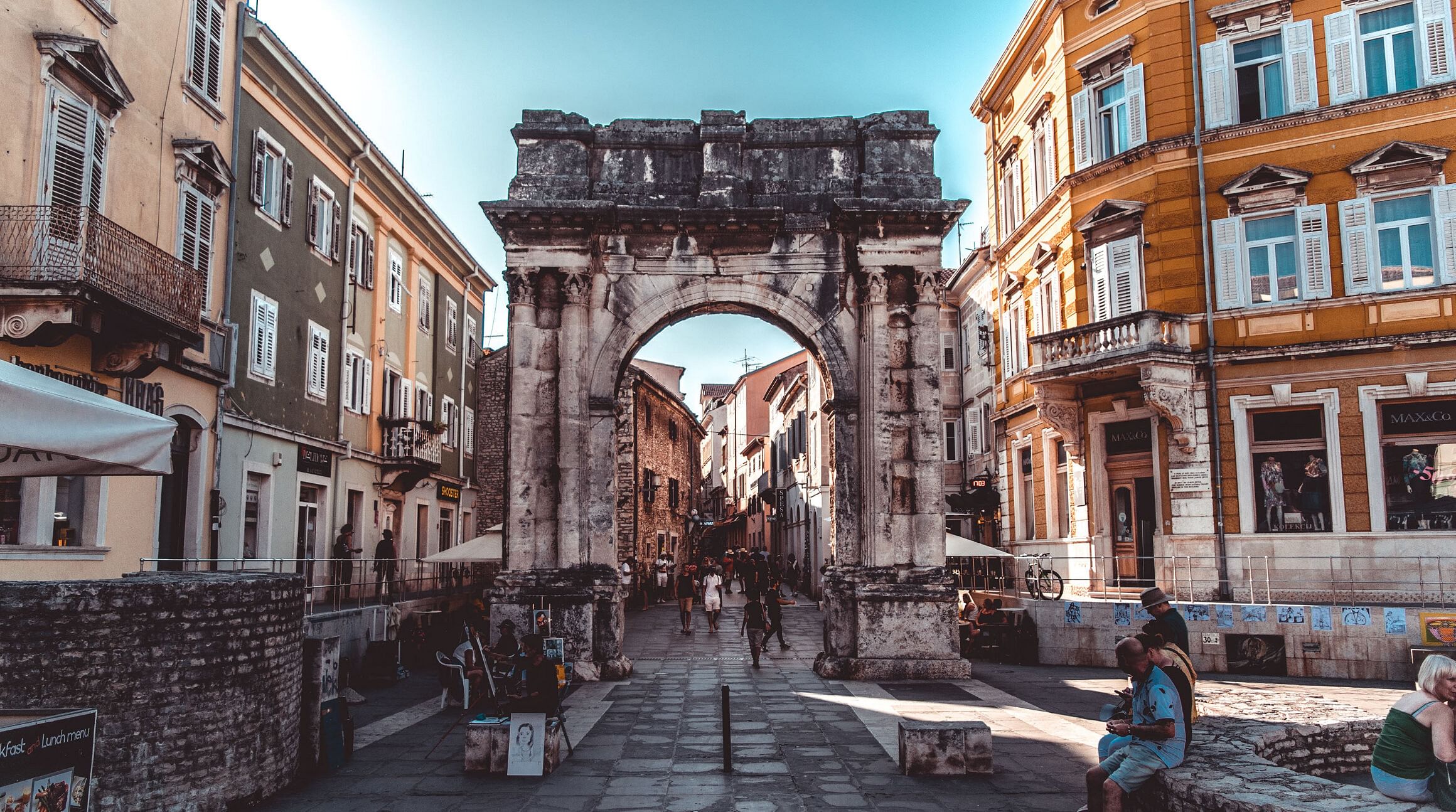 Istria
Croatia's charming northwest peninsula is a must for your trip. Explore medieval hilltop villages like Motovan and Grožnjan for stunning views of the surrounding countryside. Be sure to sample local delicacies like Istrian prosciutto, wine, olive oil, and, of course, truffles. If you're after a beach vibe, head to Cape Kamenjak, where you'll find secluded coves with turquoise water perfect for swimming and snorkeling.
Visit the Pula Arena, one of the largest remaining Roman amphitheaters in the world. Then make your way to Rovinj, which has one of the most beautiful old towns in Croatia. Climb its steep cobbled streets to the Church of St. Euphemia for a view of the breathtaking Istrian coastline. And add Poreč to your itinerary for the beautiful Euphrasius Basilica, a UNESCO World Heritage Site and one of Europe's finest examples of Byzantine architecture. 
Best Croatian Islands to Visit
Island-hopping is a must for any trip to Croatia. And with nearly 1,200 islands to choose from, it can be tricky to narrow your list! Here are five Croatian islands we think deserve a spot on your itinerary.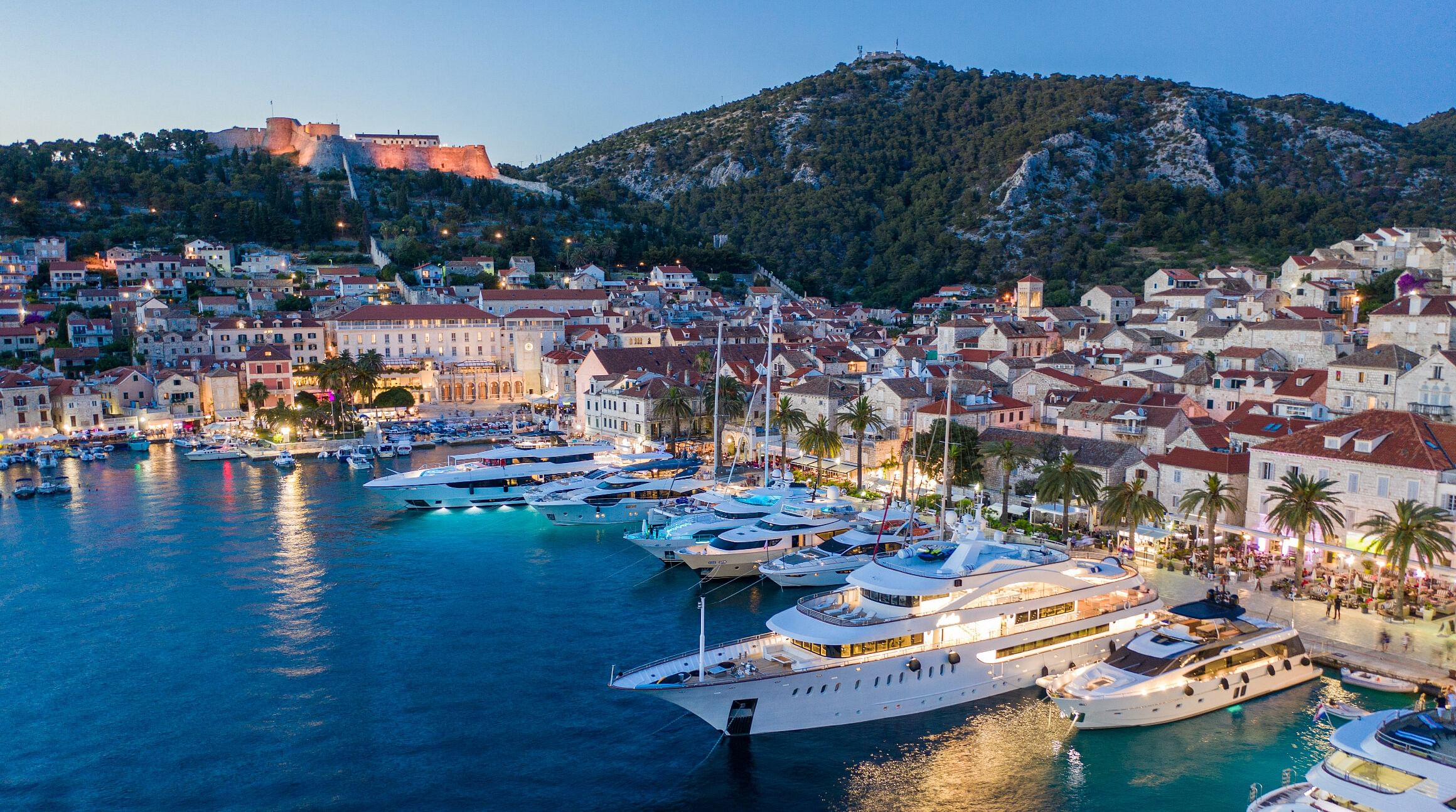 Hvar
Hvar is the trendiest (and most expensive) of the Croatian islands. Frequented by jet setters and celebrities, it's where you'll find some of Croatia's top hotels, restaurants, and beach clubs. But it's not all yachts and beachside cocktail bars. Hvar's charming old town, fishing harbor, and hilltop fortress are also worth the trip. Venture inland to explore gently rolling hills peppered with vineyards and lavender fields. And head out on the water to explore the Pakleni Islands and Bisevo's legendary Blue Grotto.
Best way to get there: Take the ferry from Split (55 minutes).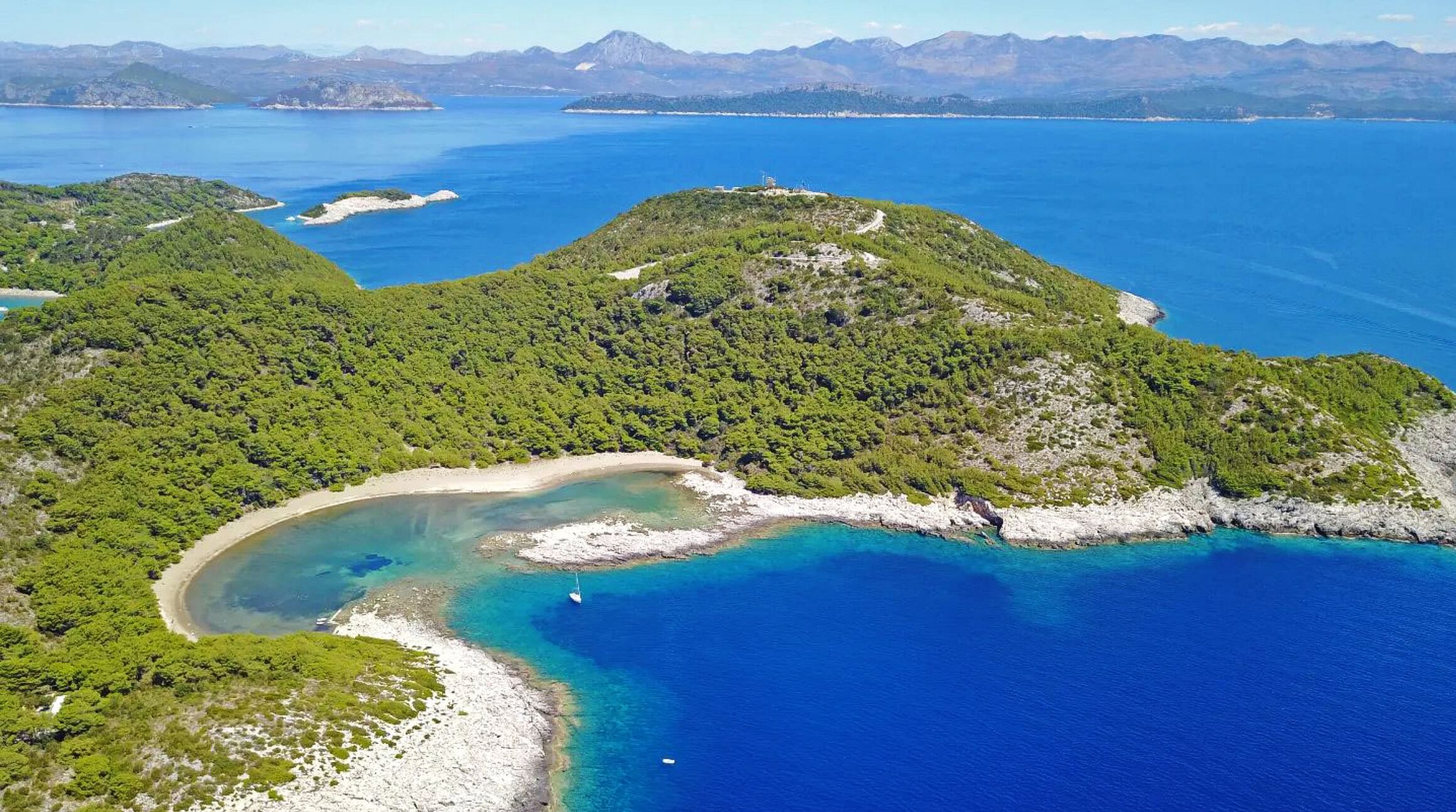 Source: Mljet Tourism Board
Mljet
Mljet is a nature lover's paradise. The entire western section of the island is home to Mljet National Park, a dense woodland with two interconnected saltwater lakes (aptly named Big Lake and Small Lake). You can swim, kayak, snorkel, and cycle or stroll the well-marked paths around the lakes' perimeter. Head east to the legendary Odysseus Cave, one of the most beautiful places on the island and only reachable by swimming or sailing through a 20-meter-long tunnel. 
Best way to get there: Take the ferry from Dubrovnik (90 minutes).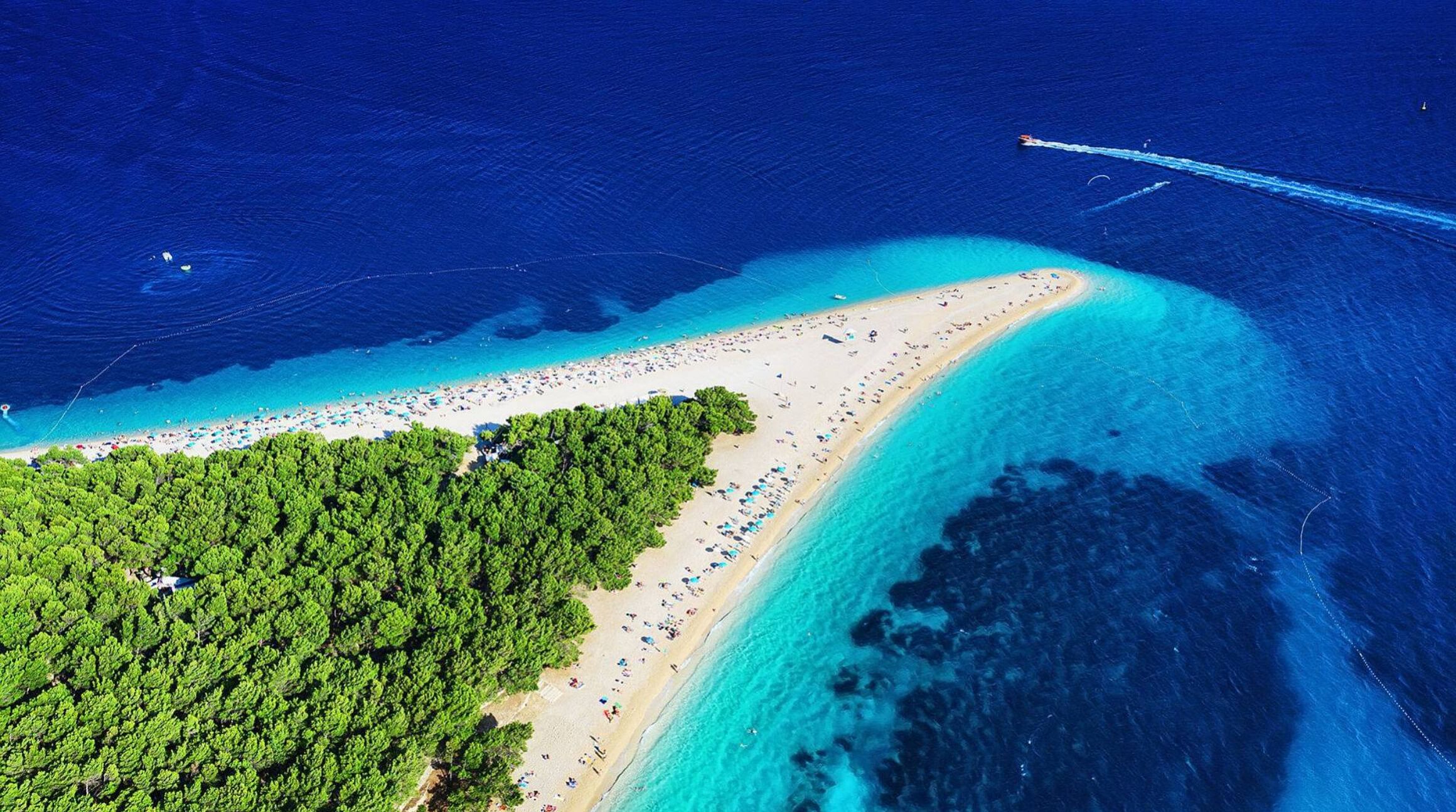 Source: Municipality Bol
Brač
Brač is home to Croatia's most-photographed beach, Zlatni Rat (or Golden Horn). The beach is famous for its unique tail shape and stunning two-toned waters. It's also one of Croatia's top windsurfing spots and a fantastic place for kite surfing and sea kayaking. Hike Vidova Gora, the highest peak on the Adriatic Islands, for an epic view of the beach below. And be sure to visit the island's colorful fishing villages (Postira, Milna, and Sutivan are standouts).
Best way to get there: Take the ferry from Split (55 minutes).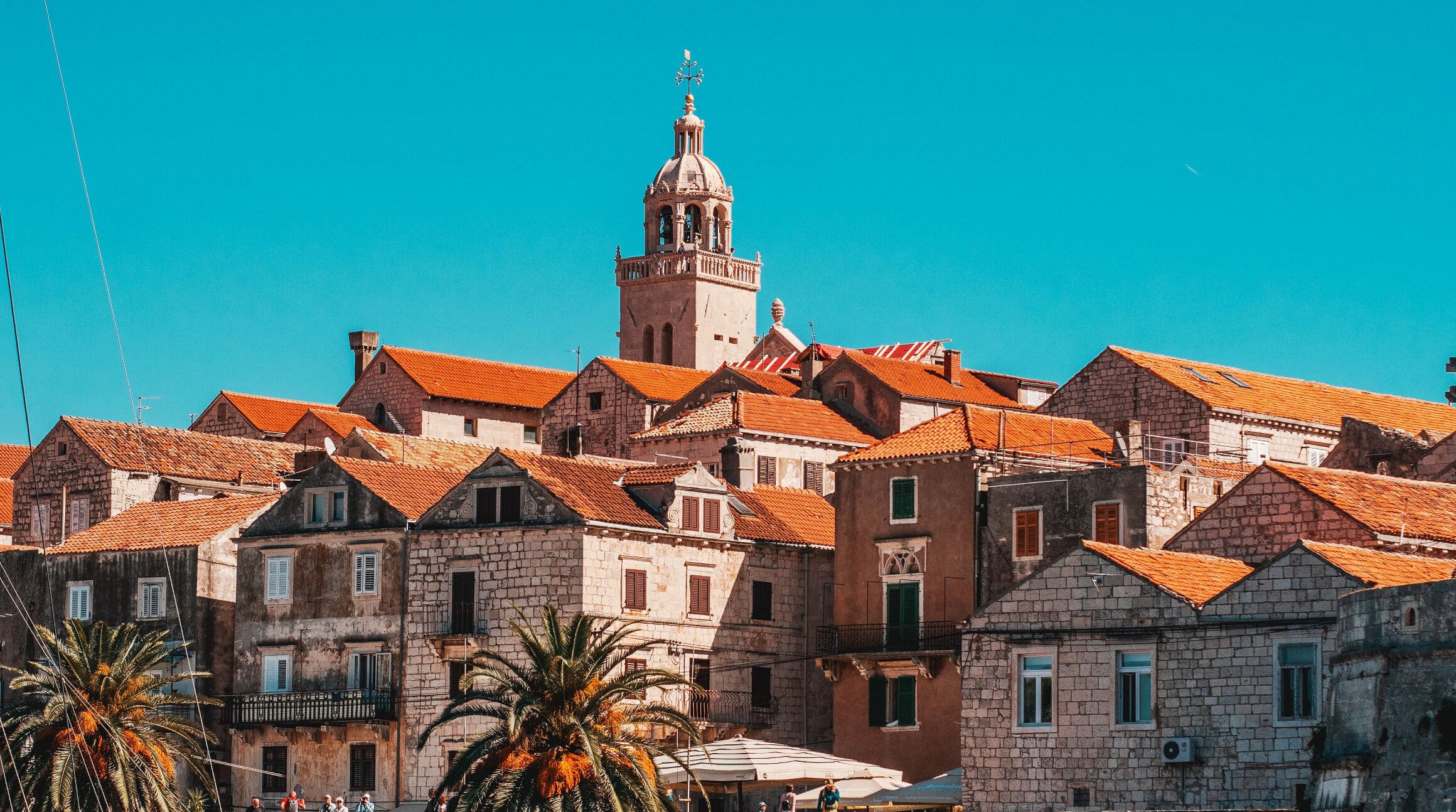 Korčula
Korčula is an island with a ton of character. Its Old Town is called "Little Dubrovnik" for its medieval walls and towers, and its streets follow a unique fishbone pattern to shelter them from sea winds. Beyond is a lush landscape of pine forests, vineyards, olive groves, and secluded coves and beaches. After a day spent in the sun, hit the Petra Kanavelića promenade to have dinner and people watch.
Best way to get there: Take the ferry from Orebic (15 minutes) or Split/Dubrovnik (2-2.5 hours).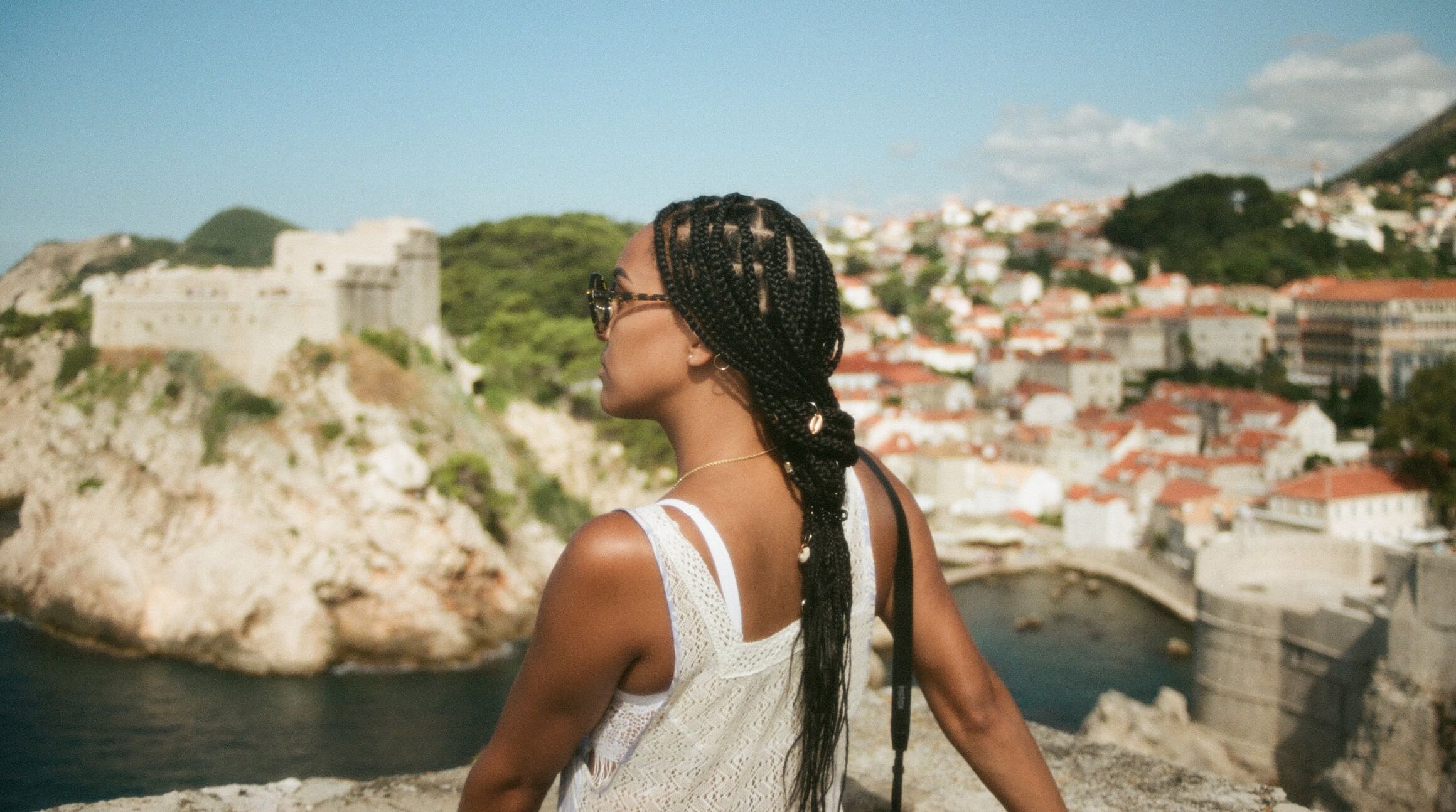 Bucket List Experiences
Building out your Croatia bucket list? Here are a few bucket list experiences to consider:
Dine on peka (a hearty Croatian stew slow-cooked under a terracotta or iron lid) at a local konoba (traditional Croatian tavern). 
Visit Rovinj, a charming Venetian town with a beautiful hilltop church.
Hire a sailboat to cruise Kornati National Park – an archipelago of 89 uninhabited islands and islets. 
Go kayaking at sunset at Lokrum Island (reachable from Dubrovnik).
See a concert at Pula's ancient Roman amphitheater (one of the world's largest, seating 22,000 spectators!).
Game of Thrones fan? Take a tour in Split or Dubrovnik to visit the show's iconic filming locations.
Visit Zagreb's Museum of Broken Relationships (and consider leaving a donation of your own!).
Explore Sibinek's Old Town, home to not one but two UNESCO World Heritage Sites.
If you're a thrill-seeker, try canyoning in Cetina Canyon.
Take in Zadar's epic sunsets (Alfred Hitchcock called it the most beautiful sunset in the world) and hear its famous Sea Organ installation. 
Go truffle hunting for the "black diamonds of Istria" in the country's northwestern peninsula.  
Croatia Travel Tips
Here are a few travel tips to keep in mind for a trip to Croatia.
Language
Croatian is the official language of Croatia. However, you'll find that most locals speak a little English or at least another foreign language (German and Italian being the most common). Even so, learning a few words and phrases before you go is always a good idea! Here are some essentials to keep in mind for your trip:
Yes = Da
No = Ne
Hello = Bok
Goodbye = Doviđenja ("đ" is pronounced as "j")
Excuse me = Oprostite
Please = Molim ("i" is pronounced as "ee")
Thank you = Hvala
How much does it cost? = Koliko košta? ("š" is pronounced as "sh")
The bill, please = Račun molim ("č" is pronounced as "ch")
Where is… = Gdje je…
Do you speak… = Govorite li…
Currency
Croatia is part of the European Union and uses the euro. ATMs are easy to find, and most establishments will take credit cards. It's a good idea to carry a small amount of cash for more remote towns and local vendors. 
Plugs and Adaptors
Croatia has type C and F sockets (with two round pins) and operates on a 230V supply voltage. If you live outside the EU, pack a universal (all-in-one) plug adaptor and voltage converter to ensure you can charge your electronics during your trip.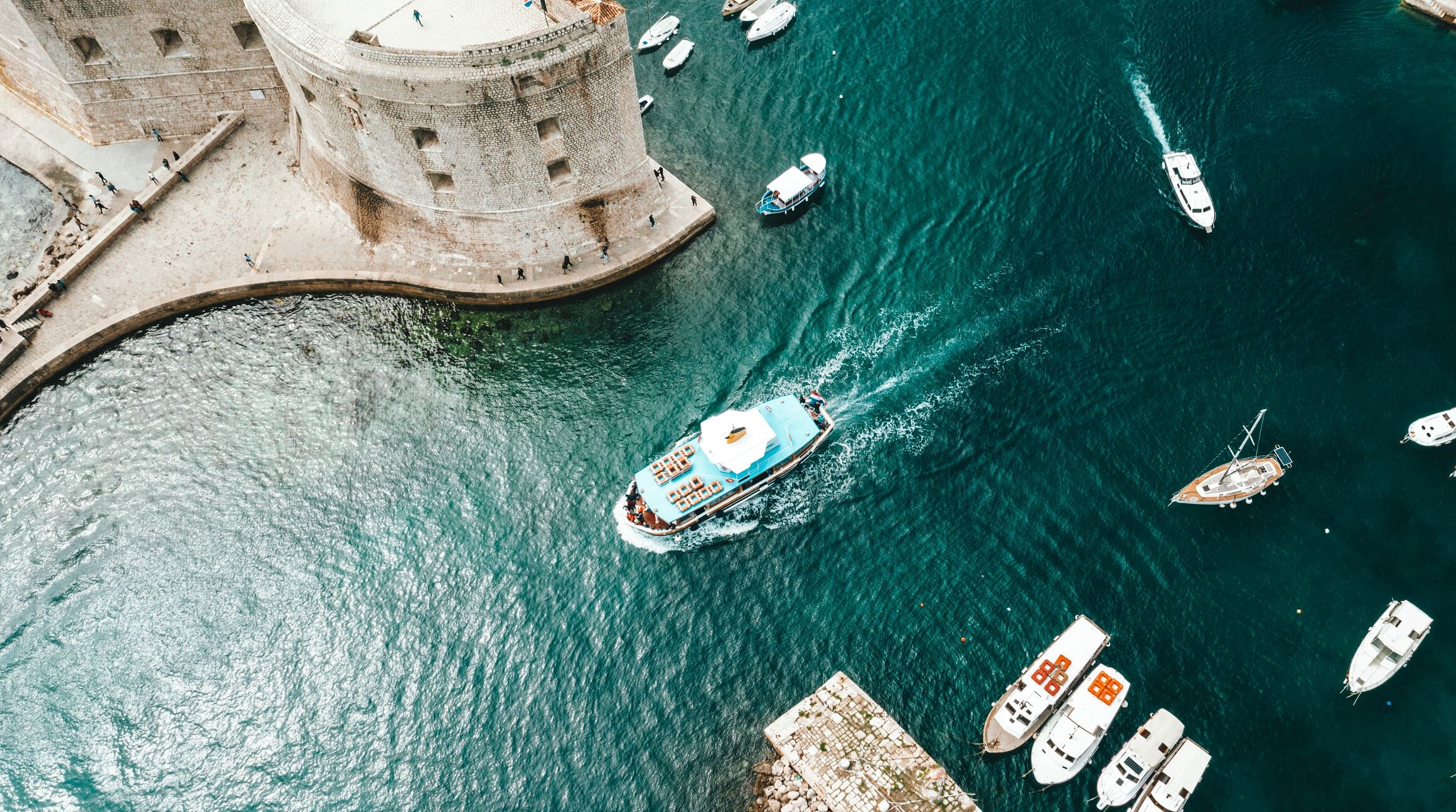 Getting Around
There are many ways to get around Croatia, the most popular being bus and ferry. Here's a closer look at the transportation options available for your trip.
Renting a Car in Croatia
Public transportation is relatively straightforward in Croatia, so renting a car is optional. However, it's a good idea if you're planning to explore more remote places (e.g., hill towns in Istria). Most cities are only a few hours away from one another, and you can hire a car in all major cities and airports.
Related: A Guide to Temporary Car Insurance While Traveling
Taking a Bus in Croatia
Traveling by bus is a convenient and affordable way to get around Croatia. You can find bus connections for almost every destination, and stations are central, making it easy to get from point A to point B without a car. 
Taking a Ferry in Croatia
Island-hopping? A ferry is the way to go. You can reach most Croatian islands by ferry (car and passenger) and catamaran (passenger-only). The major hubs are Split, Dubrovnik, Šibenik, Zadar and Rijeka. Ferry routes vary by season, so be sure to double-check the schedule while planning out your trip.
Taking a Train or Plane in Croatia
If you're traveling between Zagreb and the coast and are short on time, flying is your fastest option. Croatia's train network is slow and quite limited. If you're traveling a short distance, you're better off taking a bus.
Taking a Taxi or Rideshare in Croatia
Uber operates in Zagreb and Split year-round and seasonally in Dubrovnik, Zadar, and other coastal towns. Taxis are fairly expensive, so walking or taking public transport is best (most Croatian cities have a good walk score).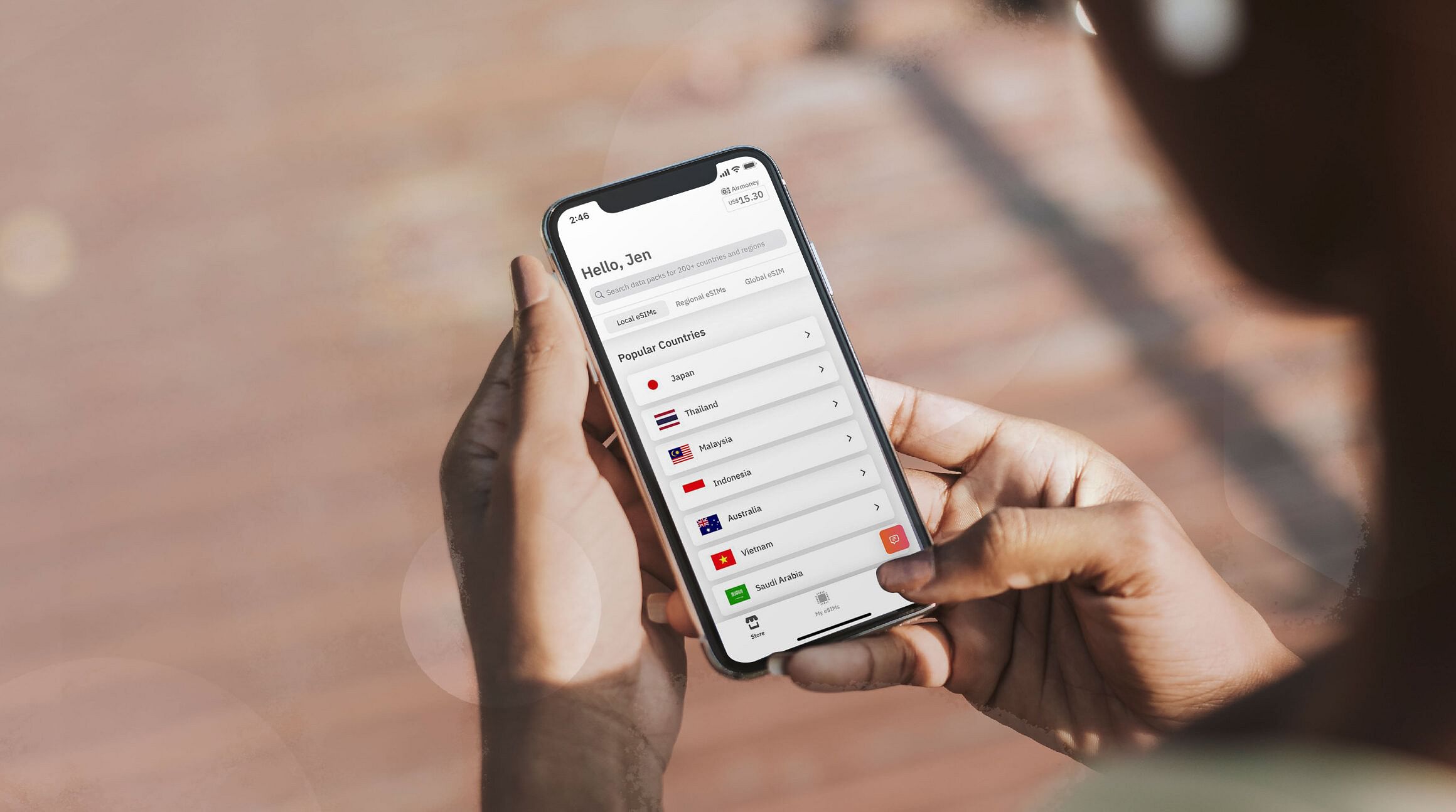 Croatia eSIM: Stay Connected with Airalo
Stay connected during your trip to Croatia with an eSIM from Airalo. An eSIM is a tiny SIM that's embedded in your device and works 100% digitally. You can download an eSIM plan for your destination and instantly connect to a mobile network. There's no need to find a SIM card vendor, manage multiple SIMs, or worry about roaming fees. 
Here are just some of the benefits of using an Airalo eSIM:
Connect to a mobile network within minutes.
Choose from flexible local, regional, and global data plans.
Say goodbye to expensive roaming charges.
Store multiple eSIM data plans on your device.
Need more data? Top up in the Airalo app.
You're all set to start planning a trip to Croatia! Head to the Airalo store to browse eSIMs for Croatia and 200+ countries and regions worldwide.