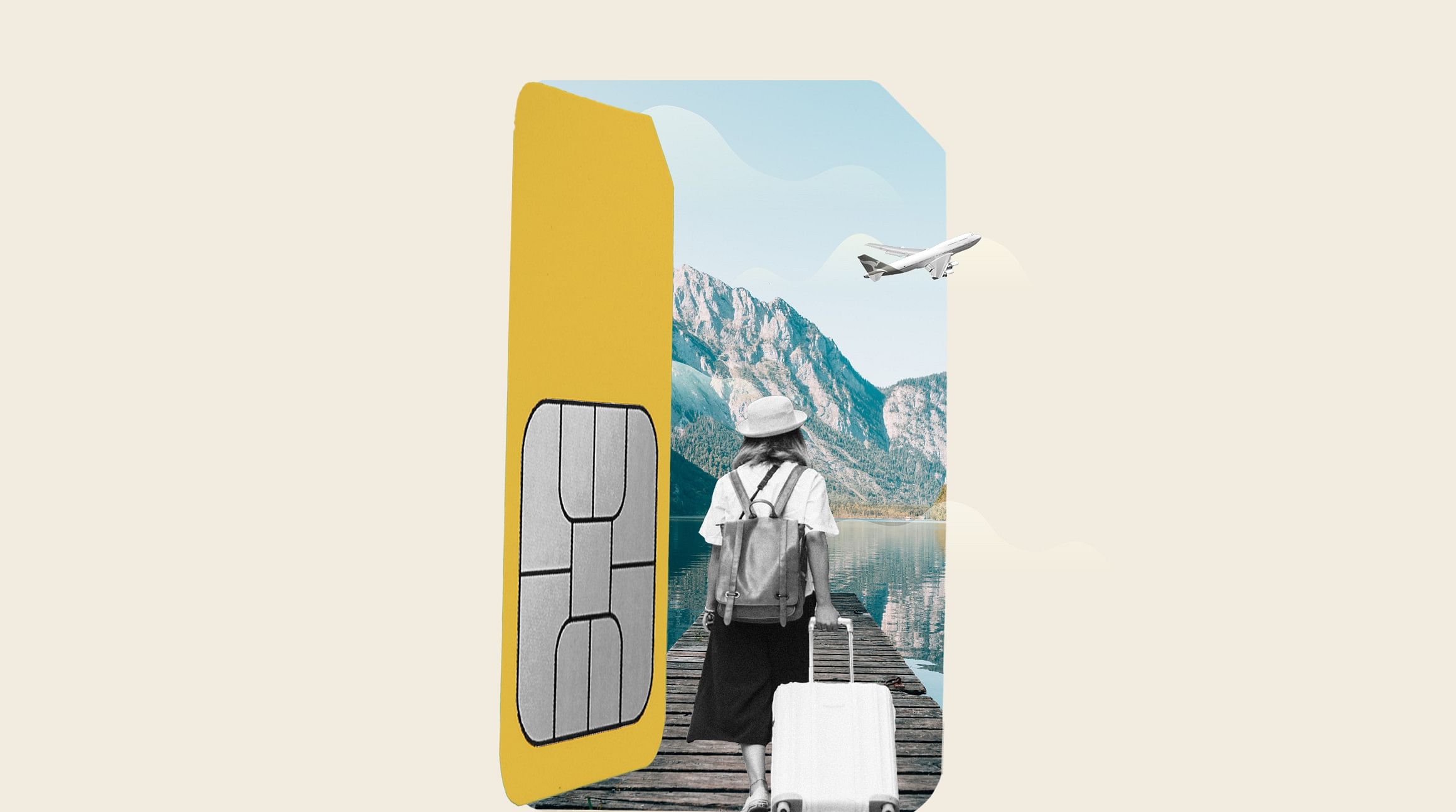 Since the rollout of the original iPhone in 2007, Apple has been one of the top five smartphone providers in the world. At the end of 2020, Apple held 13.9 percent of the global smartphone market share. That's one in six people worldwide.
While it's totally safe to bring your iPhone with you (provided you do a few things ahead of time) on your travels, it's not always apparent that you've got options for getting service abroad.
One of those options is an international SIM card. (No, it's not the same as a local SIM card!)
Here's a close look at international SIM cards for iPhones, including what they are and how they can help you stay connected anywhere you go.
What Is an International SIM Card?
Despite what many carriers would prefer people to believe, mobile data doesn't stop at international borders. A carrier's infrastructure might, but that's becoming less and less true as cellular technology advances. 
So, what if you could access mobile data internationally with a single SIM card – minus all the exorbitant roaming charges that carriers love adding to your bill?
As it turns out, you can.
An international SIM card is a class of SIM cards that work anywhere mobile data exists. It's one card, bill, data package, and phone number. Some examples include:
International SIM cards are one of the preferred routes for many people who travel abroad frequently, mainly when their travels aren't limited to a specific region or continent. 
The Advantages of an International SIM Card
International SIM cards have a lot of advantages over other solutions for mobile data while traveling. In addition to condensing multi-country cell service into one card, they also:
Provide better coverage: International SIM cards are ideal for traveling. They'll typically provide better coverage than international roaming or local SIM cards.
Have much better rates than international roaming: The bill associated with an international SIM card is often comparable with your account at home.
Keep everything in one language: There's no fiddling with interfaces in foreign languages to work out exactly what a package entails.
Can be managed online: Most services provide one portal for everything.
What's the Difference Between an eSIM, a Local SIM, and an International SIM Card for iPhones?
International SIM cards are a lesser-known but convenient option for travelers, and their somewhat generic term still confuses from time to time. (Search "international SIM cards for iPhones" in Google, and you might still get tips on using your iPhone abroad, for instance.)
Here's a quick look at the differences between international eSIMs, local SIM cards, and international SIM cards for iPhones.
1. It's Still a Physical Card You'll Need to Purchase Before You Travel
Unlike the Discover Global eSIM, an international SIM card is a physical card. That means you'll need to purchase and activate it before heading off on your trip.
We recommend that you plan for shipping to take at least a week to have ample time to handle any situations that might arise with activating it.
Likewise, make sure that your iPhone is unlocked. International SIM cards won't work on a locked phone like other third-party SIM cards.
2. It's One Size Fits All – There Aren't Options for Certain Countries
International SIM cards are optimal for travelers who frequent many countries worldwide. They're designed to take the stress out of tracking down a local SIM card at every new stop or the hassle of dealing with a domestic carrier that wants to charge you for using data abroad. For example, Discover Global eSIM from Airalo covers hundreds of countries, so you can experience connectivity with no borders.
They are ideal for people on ship crews or business travelers moving between international offices.
However, if you're just headed to one country or even a region, a global SIM card might seem like overkill. Consider whether or not an international SIM card will cause you to pay for a service you don't need. In that case, a country-specific eSIM or even a regional eSIM might be a better choice.
3. You Can Use An International SIM With eSIM
If you've got an iPhone XR or newer, your phone supports eSIM. That means you can do another thing with your international SIM card – use it in tandem with an eSIM.
An eSIM data pack can supplement your mobile data if you're spending some time in a specific area. It can help you avoid eating up the roaming data on your SIM card while letting you access mobile data at local rates.
Likewise, since most international SIM cards will give you a phone number, you'll still be able to call or text with that number while you travel. And if you don't need your international SIM card for a little while, it's easy to turn lines on or off on your iPhone.
Here are a few more tricks for using eSIM on an iPhone.
Considering International SIM Cards for iPhones? Get a Global eSIM
It's entirely possible to use international SIM cards with iPhones. An international SIM card can be a convenient, cost-effective option depending on your travel plans. However, there are still challenges associated with physical SIM cards and traveling abroad. From having to remove your current SIM card to getting your international SIM card shipped to you in time, there's a lot to manage.
A global eSIM is so much easier. Get a global eSIM from Airalo and stay connected whenever and wherever you want. Really, what's not to love?