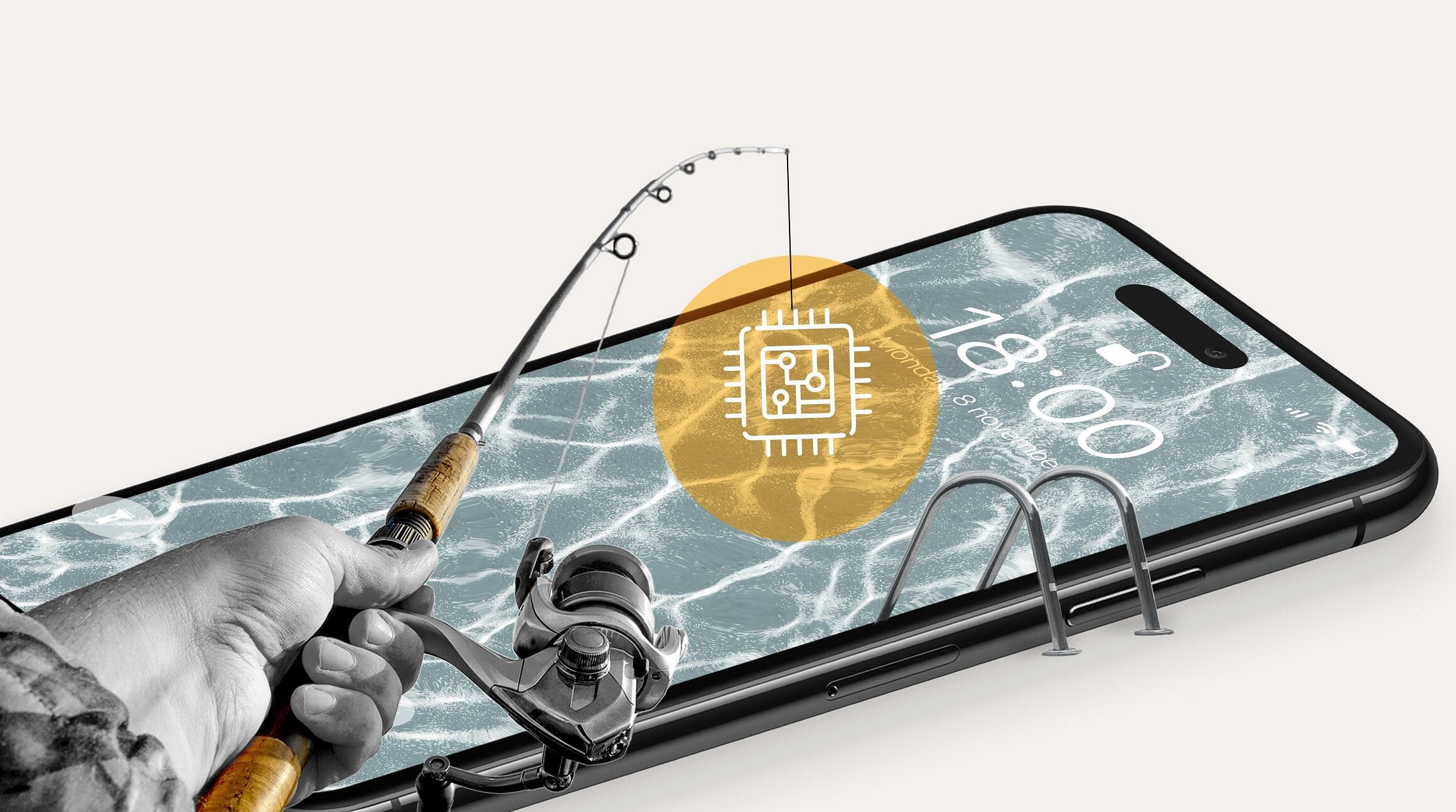 The iPhone 15 is eSIM-only in the United States. This follows the launch of the iPhone 14, which was the first Apple device to be eSIM-only in a particular region. So, what does this mean for iPhone 15 users in the United States? Let's find out.
What Is an eSIM?
First, let's review what an eSIM is and how it works. An eSIM is an "embedded SIM" — it's a reprogrammable chip that's built into a device during manufacturing. Like a physical SIM, it identifies you as a mobile subscriber and connects you to a carrier's network. But it works 100% digitally.
With eSIM technology, you can purchase an eSIM, install it on your device, and instantly connect to a mobile network. There's no need to contact your carrier, purchase a physical SIM, or swap SIM cards. You can do it all from your smartphone.
Most flagship devices manufactured since 2018 are equipped with eSIM technology. However, whether your smartphone is eSIM-compatible depends on the country or region it was manufactured and the carrier you purchased it from.
eSIM-Only iPhones
In 2022, Apple launched its first eSIM-only iPhone in the United States. The US-model iPhone 14 shipped without a SIM tray and instead relied on eSIM technology to keep users connected. The iPhone 14 can store up to eight SIM profiles and have two active at one time.
Why the switch? Apple listed security and convenience as deciding factors in releasing an eSIM-only device:
"eSIM allows users to easily connect or quickly transfer their existing plans digitally, is a more secure alternative to a physical SIM card, and allows for multiple cellular plans on a single device. iPhone 14 and iPhone 14 Plus remove the SIM tray for US models, enabling users to more quickly and easily set up their devices."
The tech giant also mentioned ease of travel, saying: "Users can also use eSIM to travel abroad with international carrier eSIMs or data plans offered by many worldwide service providers."
Is the iPhone 15 eSIM-Only?
Like its predecessor, the iPhone 15 is eSIM-only in the United States. Since 2018, Apple has led the charge for eSIM-compatible devices, and the iPhone 14 was its first big move away from physical SIMs. It's no surprise the iPhone 15 has continued the trend in the US market.
But what about the rest of the world? Tech insiders predicted that Apple would also launch an eSIM-only iPhone in the UK and Europe, but it looks like we'll have to wait for the iPhone 16 for this to happen.
Benefits of an eSIM-Only iPhone
The benefits of an eSIM-only iPhone are plenty. Here are some of the key advantages:
100% digital. You can buy an eSIM, install it, and connect to a network — all from your smartphone.
Multiple lines, one device. Store up to eight eSIM profiles on your device and easily switch between them.
Travel without limits. Get an eSIM for your destination and instantly connect upon arrival.
No roaming charges. Most eSIMs (like Airalo's) are prepaid. You can connect like a local and don't need to worry about surprise roaming charges.
Greater flexibility. You aren't tied to a carrier — you can shop around and choose the plan that's best for you.
Better for the environment. No packaging, mailing materials, or unnecessary waste.
More secure. An eSIM is embedded in your phone, making it difficult lose, steal, or damage.
What Does This Mean for eSIM Technology?
Apple tends to be the tipping point for tech adoption, and it's been pushing users to switch to eSIMs for a while. History shows (we're looking at you, headphone jack) that when Apple makes a move, the industry follows suit. Could the same be true for eSIM technology?
Global research firms say "yes." Counterpoint Research says eSIM devices are poised for hyper-growth, predicting "70% of all cellular devices shipped in 2030 will sport an eSIM." Ofcom echoes this statement, saying: "Within the next five to ten years, we expect most consumers will be using eSIMs instead of physical SIMs, with physical SIMs eventually being phased out."
Are you ready for an eSIM-only future? Visit the Airalo website to learn more about eSIM technology and browse eSIMs for 200+ countries and regions worldwide.