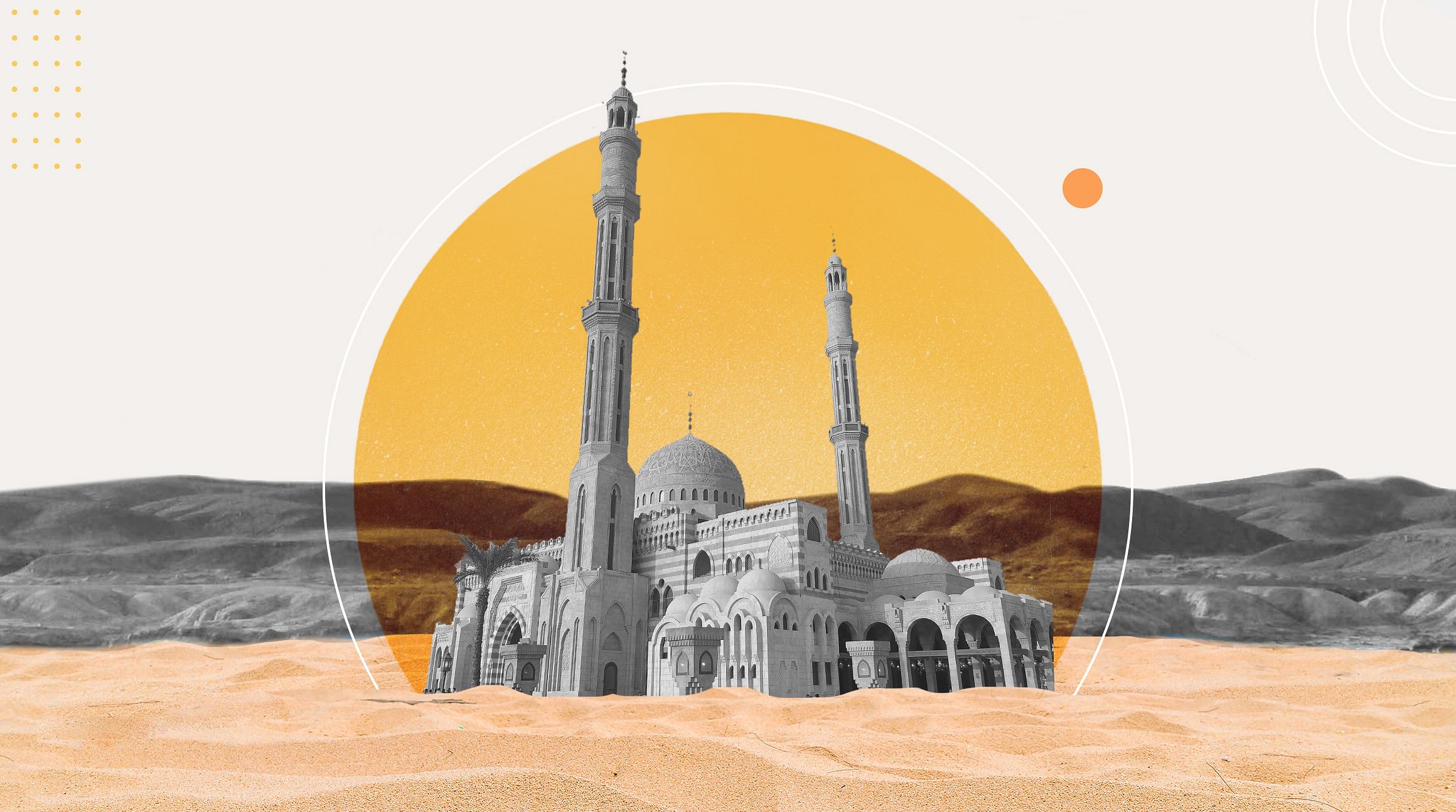 Sharm El Sheikh is one of the most popular destinations in Egypt. Located in the southern part of the Sinai Peninsula, it's known for its white sandy beaches, clear waters, and stunning coral reefs. From sunbathing to water sports, there's plenty to do and see in Sharm El Sheikh. Here, we'll cover everything you need for an unforgettable trip.
In this article:
Best Time to Visit Sharm El Sheikh
Sharm El Sheikh is one of those unique destinations you can visit year-round, and the best time to go is really up to you. But whatever time you choose, remember to pack your sunscreen!
Sharm El Sheikh enjoys warm, sunny weather for much of the year, except for late November to February, when the temperature cools. In summer, temperatures can rise to 40+ degrees Celcius, so we do not advise planning a trip between June and August.
If you're hoping to avoid crowds and save some money, consider traveling between March and May or September and October. The weather will still be mild, and you can enjoy beaches and outdoor activities crowd-free.
Top Attractions
A trip to Sharm El Sheikh is ideal for anyone who loves beaches and water sports. It's home to the most beautiful beaches in Egypt, with plenty to see and do (diving in the Red Sea, anyone?). Here are the top places to visit in Sharm El Sheikh.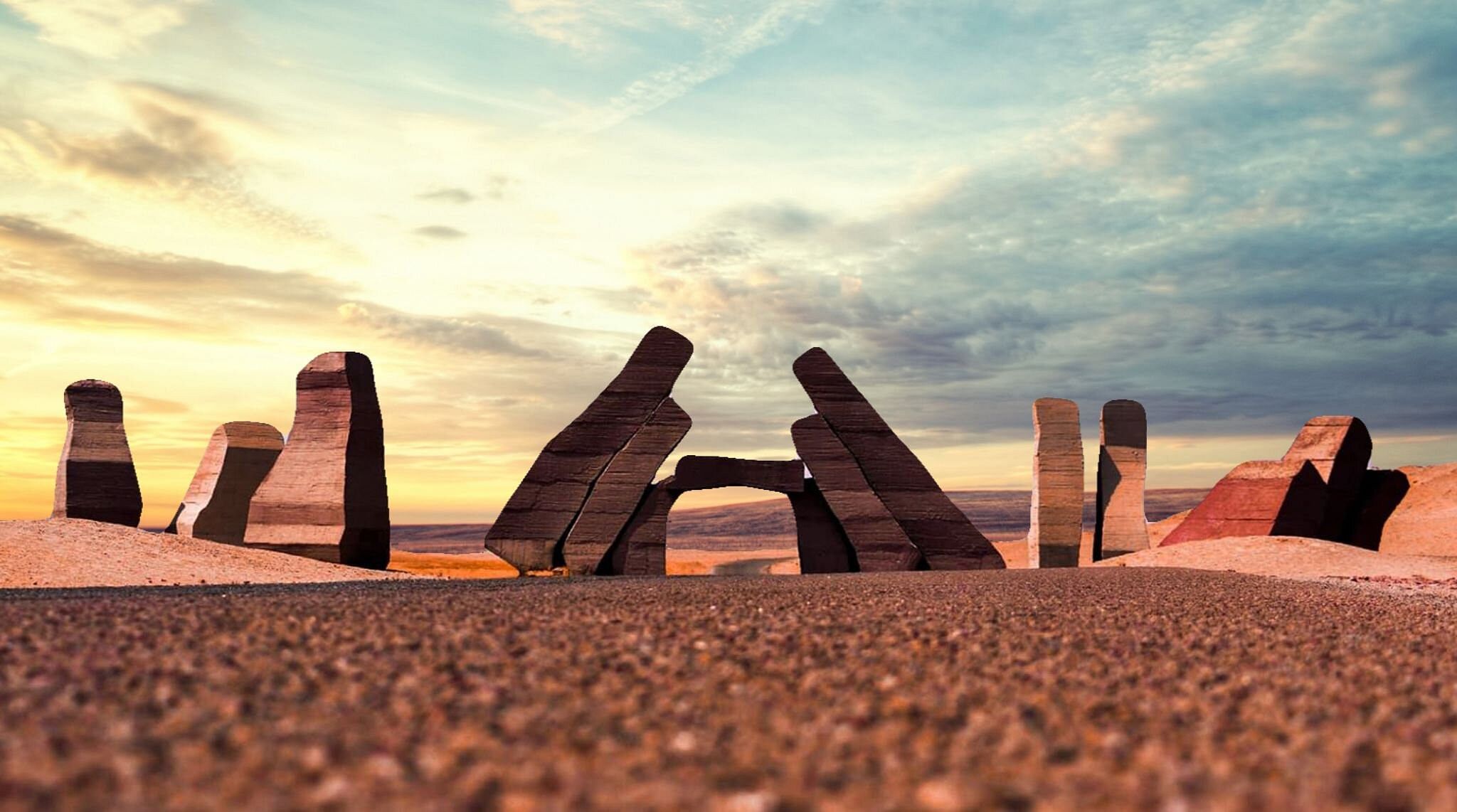 Photo credit: Mahmoud E. Abd El Aziz
Ras Mohammed National Park
20 kilometers from Sharm El Sheikh is Ras Mohammed National Park. Known as the crown jewel of the Red Sea, the park has some of the world's most beautiful coral reefs and marine life. You can take a guided tour and spend the day snorkeling or diving to explore an underwater world of vibrant flora and fauna. The reef is home to nearly 250 types of coral and 1,000 species of fish!

Na'ama Bay
Na'ama Bay is one of the most popular tourist destinations in Sharm El Sheikh, famous for its stunning beach and vibrant nightlife. You can swim in its clear waters and enjoy a variety of water sports by day. And at night, explore the palm-lined promenade with its many restaurants and cafes.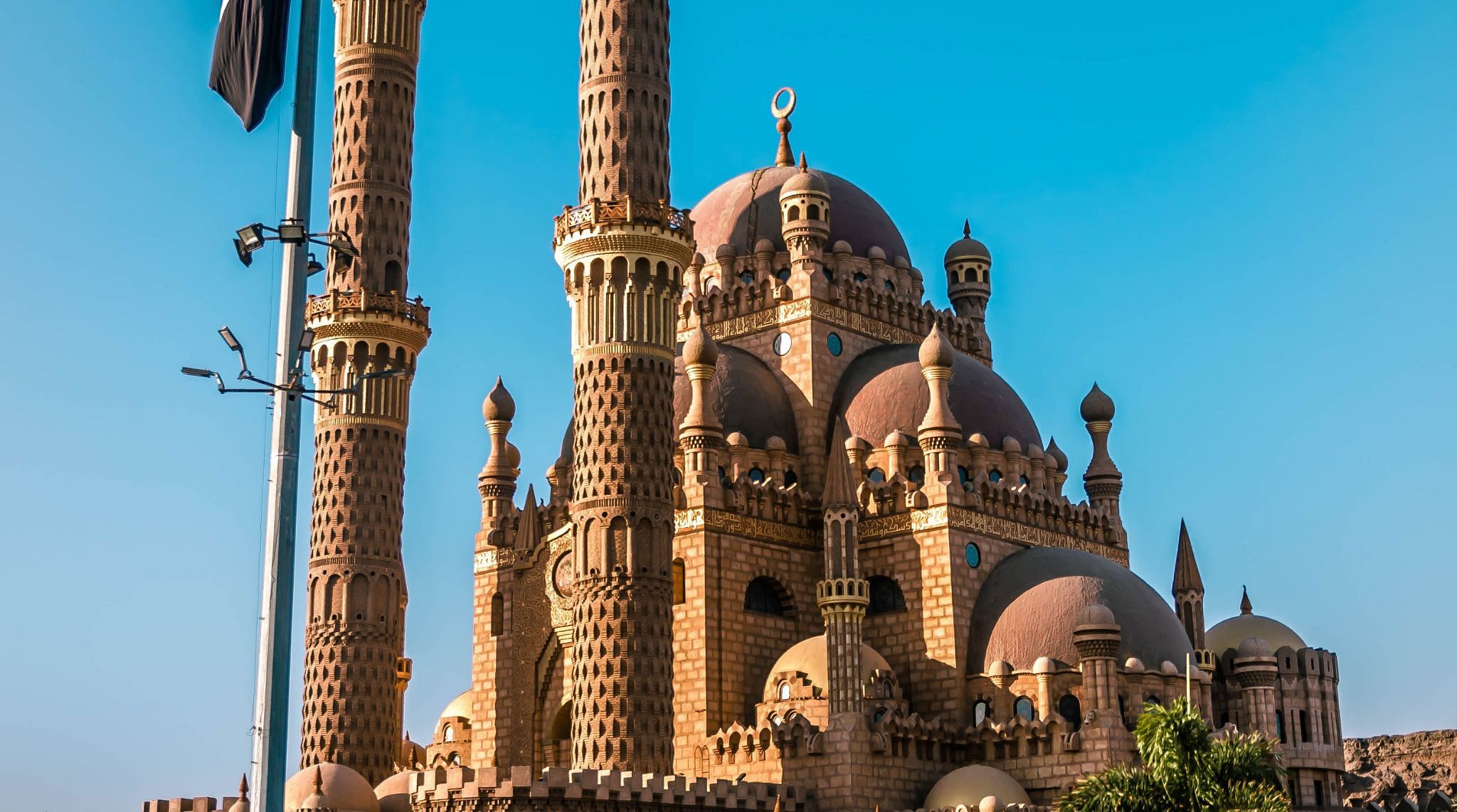 The Old Market
The Old Market is a must-see for anyone interested in shopping and local culture. It's the perfect stop for souvenirs, spices, and other local goods. Located in the heart of Sharm El Sheikh, the Old Market offers a glimpse into the city's history and traditional lifestyle.
You can browse stalls and shops selling everything from handicrafts and souvenirs to clothes and jewelry. But be sure to practice your haggling skills — bargaining is common practice and the best way to score a reasonable price.

Shark Bay
Shark bay is famous for its incredible coral reefs and underwater life. Visitors can take a glass bottom boat or dive to explore its vibrant marine environment. The clear waters of the bay provide a unique opportunity to see a variety of marine creatures, including tropical fish, dolphins, and even sharks. In addition to underwater activities, you can relax on the sandy beach and enjoy the stunning scenery.

Mount Saint Catherine
One of the world-famous places in Sharm El Sheikh is Mount St. Catherine. It's the highest mountain in Egypt, reaching a height of 2,629 meters. Today, it's a popular destination for hikers and pilgrims who hike to the peak for a sunrise or sunset view of the desert landscape. It's an unforgettable adventure. If you prefer to skip the hike, don't worry — a cable car can take you to the top.
Hidden Gems
Though Sharm El Sheikh is a tourist hotspot, it has plenty of hidden gems to explore. Here are five we recommend adding to your trip!

Nabq Bay
If you're after a serene setting, Nabq Bay is a must. It's a secluded beach area far from the crowds and an ideal place to relax and enjoy the outdoors. You can sit back on the soft sands, swim in the clear warm waters, or snorkel with the marine life.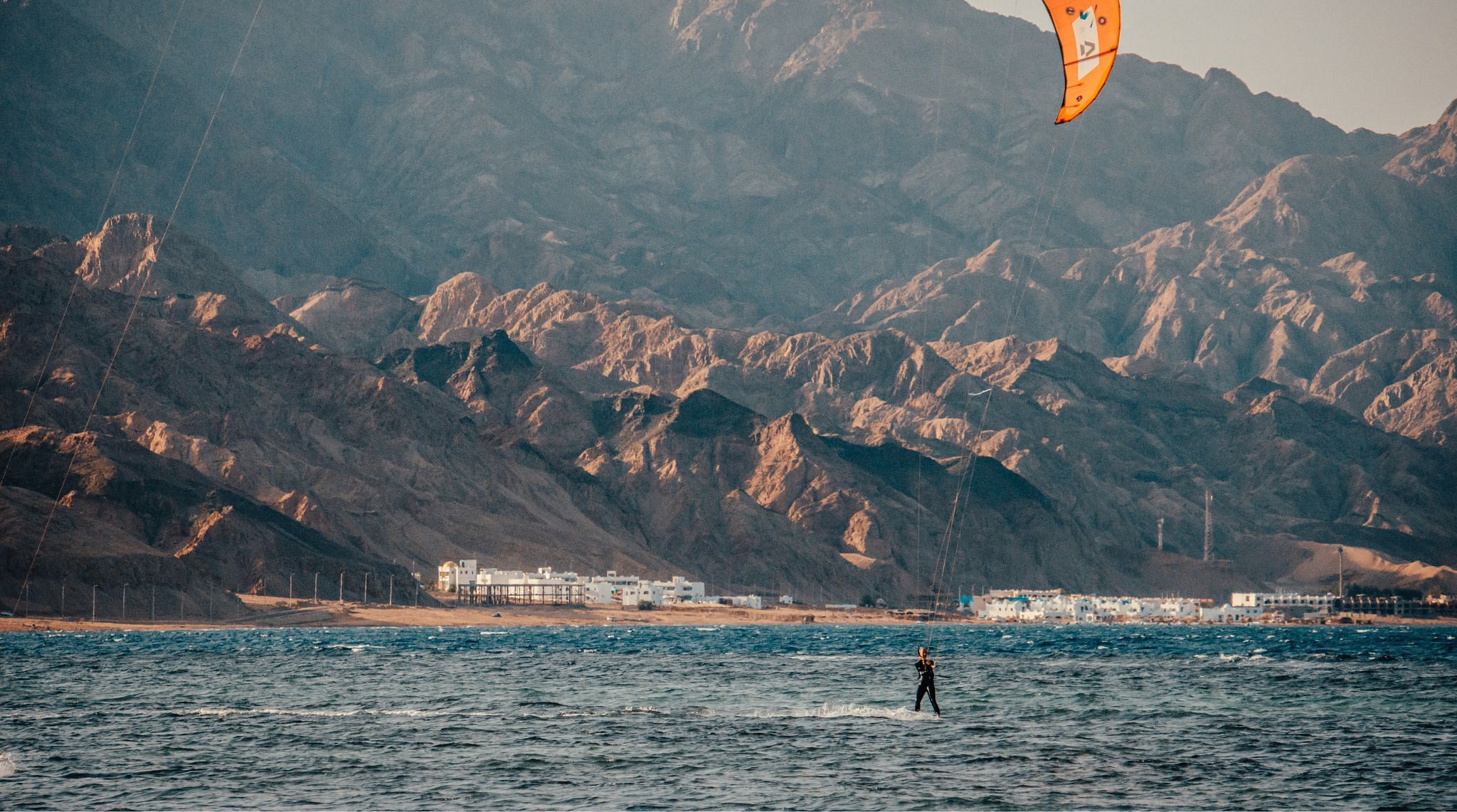 Dahab
Dahab is a coastal city in the southeast of the Sinai Peninsula and just an hour away from Sharm El Sheikh. It's a popular destination for adventure enthusiasts and a great spot to surf, play water sports or relax on the beach. It even has a local market to buy souvenirs for your loved ones.

Colored Canyon
Another place for adventure lovers! One of the natural wonders of Sinai is the Colored Canyon, a series of colorful rock formations. You can hike through the valley and admire unique geological formations formed by millions of years of erosion. Some describe it as a maze of mythical rocks, reaching heights of 40 and 80 meters. Its colors range from dark red and orange to yellow and white, creating stunning landscapes you have to see to believe.

The Blue Hole
This place is popular with diving enthusiasts worldwide due to its clear waters and diverse marine life. The blue hole is located on the Red Sea coast near Dahab, and its water depth is about 120 meters. It's a natural underwater hole and home to colorful coral reefs and unique underwater formations. Although it's famous, diving in it can be dangerous, and we recommend going with a guide.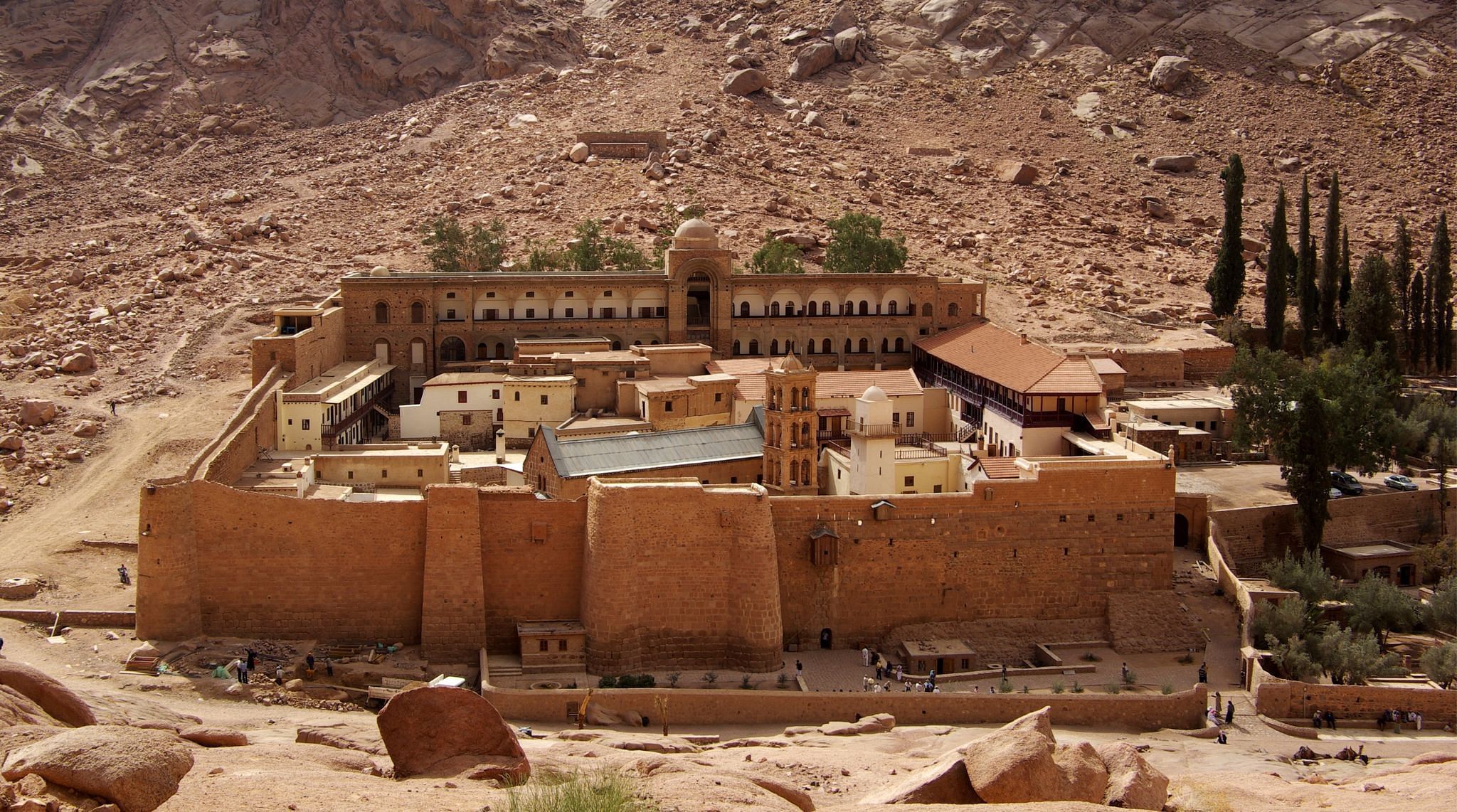 Photo credit: Berthold Wener
Catherine's Monastery
Located at the foot of Mount Sinai, Saint Catherine's Monastery is one of the oldest functioning Christian monasteries in the world and a UNESCO World Heritage Site. The monastery is famous for its unique architecture and collection of ancient manuscripts and icons. After taking in a stunning sunrise from the top of Mount St. Catherine, visitors can explore the monastery grounds and learn about its history.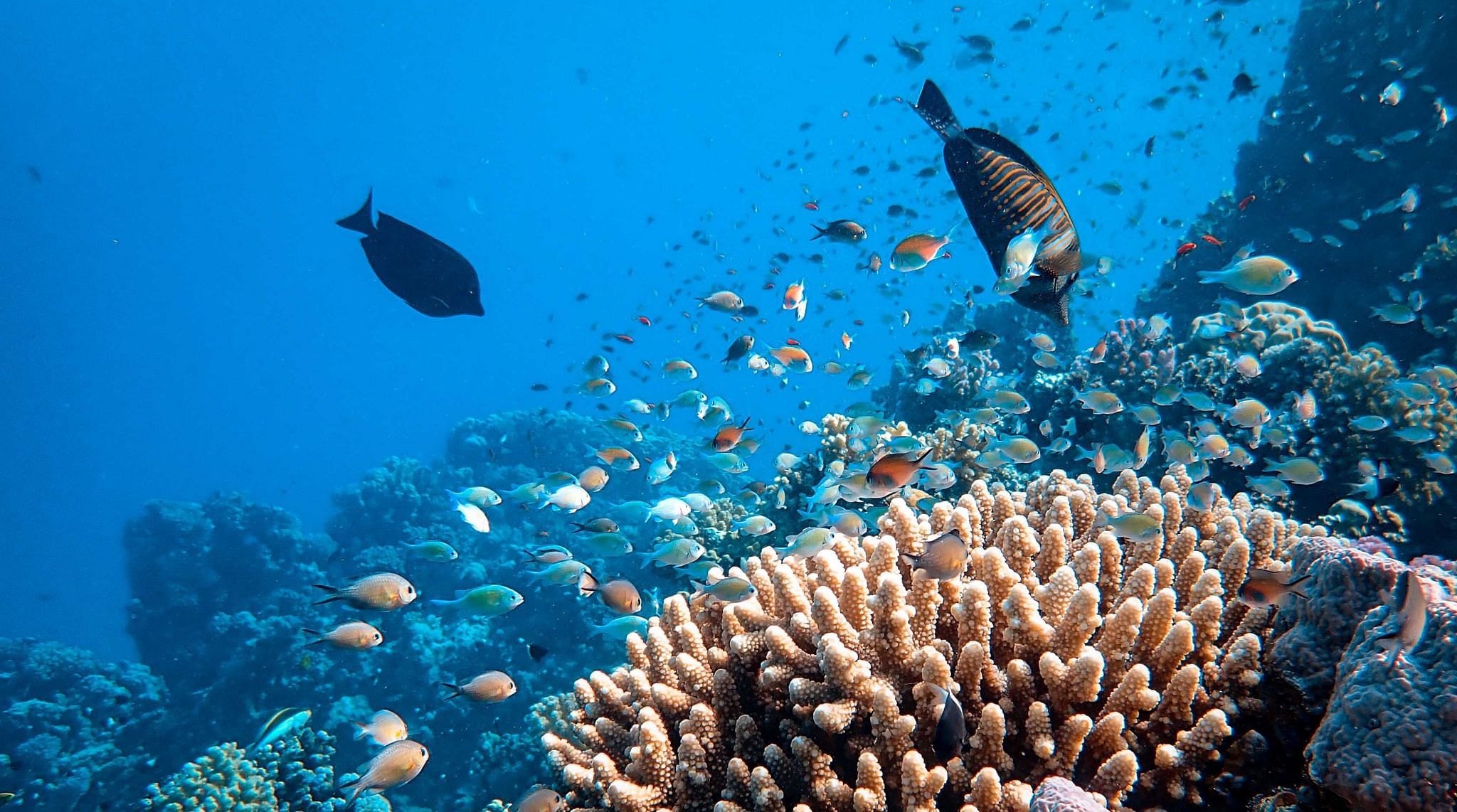 Bucket List Experiences
Sharm El Sheikh is a haven for outdoor enthusiasts. Here are some bucket list experiences to try for an unforgettable trip:
Snorkeling and Diving: Sharm El Sheikh is one of the most famous diving spots on the Red Sea.
Quad Biking and Desert Safari: Explore the desert landscapes of Sharm El Sheikh on a quad bike tour or desert safari.
Water Sports: Try surfing, wakeboarding, or parasailing.
Camel Ride: Take a camel ride through the desert and enjoy the stunning scenery.
Swimming with Dolphins: Many tour operators offer the chance to swim and interact with dolphins in their natural habitat.
Bedouin Dinner: Experience a traditional Bedouin dinner under the stars with Egyptian music and traditional entertainment.
Book a Submarine Excursion: Have you ever taken a ride on a submarine, let alone in the middle of the Red Sea?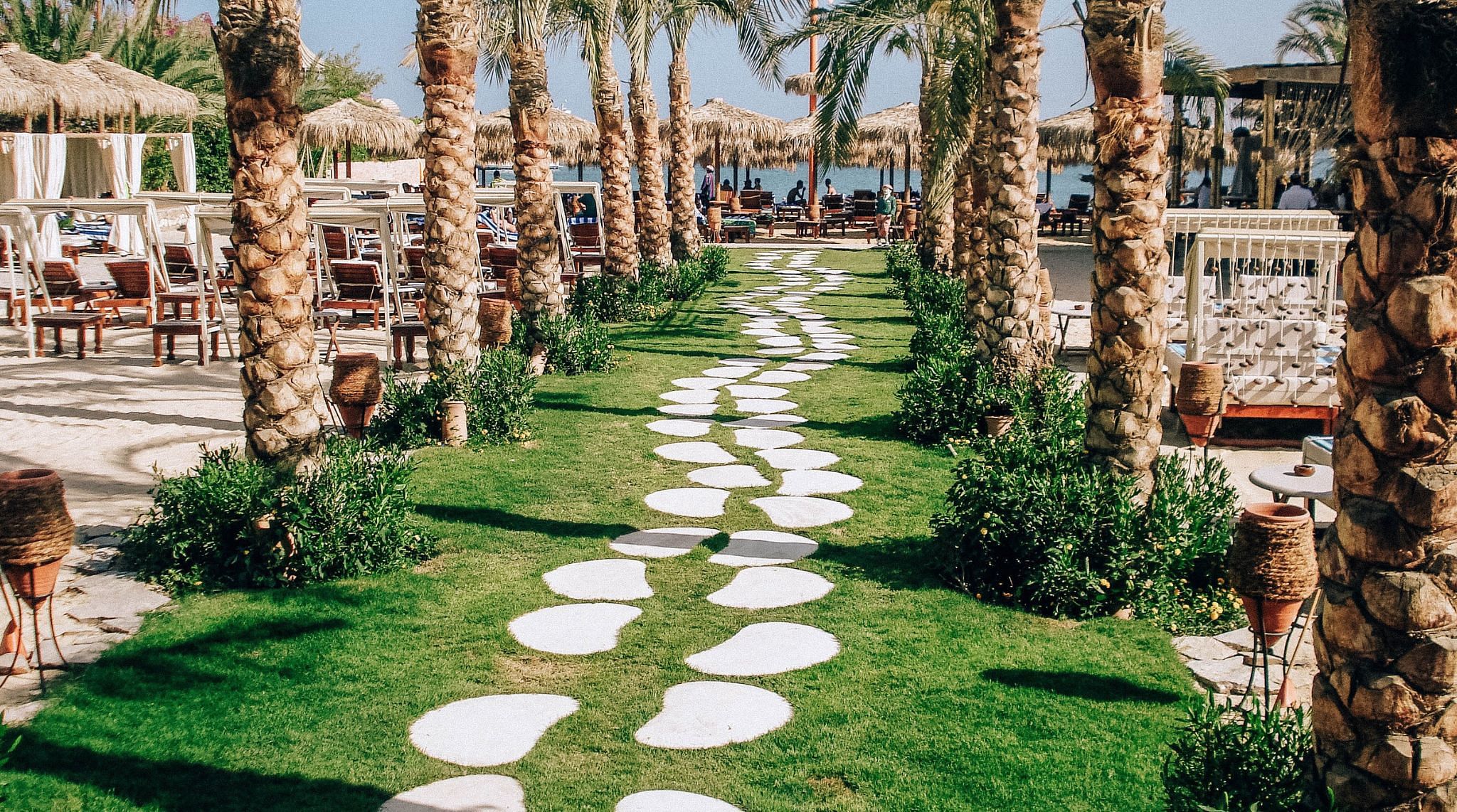 Sharm El Sheikh Travel Tips
There are a few things to remember when planning a trip to Sharm El Sheikh. Here are our top tips to ensure a smooth travel experience.
Language
The official language of Egypt is Arabic. While English is widely spoken, learning a few phrases in Egyptian Arabic is always a good idea. Some words have distinct pronunciations, so you may want to use a tool like Google Translate to practice! Here are a few useful phrases to get you started:
Hello = Ahlan
Goodbye = Salam
Yes = Na'am
No = Laa
Thank you = Shokran
How much is this? = Bekam dah?
Where is...? = Fein...?
Taxi to the hotel? = Taxi lel 'otel?
Do you speak English? = Btetkallem engeleezi?
Currency
The official currency of Egypt is the Egyptian pound. Sharm El Sheikh is generally well equipped for credit cards, with most hotels, restaurants, and supermarkets accepting them. But having cash on hand for small purchases and small kiosks is always a good idea.
You can find ATMs all over Sharm El Sheikh, and most international banks have branches in the city. But when withdrawing cash, consider any possible fees or exchange rates that may apply. In addition to ATMs, banks and exchange offices can also be found around the city to exchange your currency for Egyptian pounds.
Plugs and Adapters
Egypt uses Type C and F electrical sockets with a voltage of 220-240V. Remember to bring an adaptor if you're traveling from a country with different electrical sockets.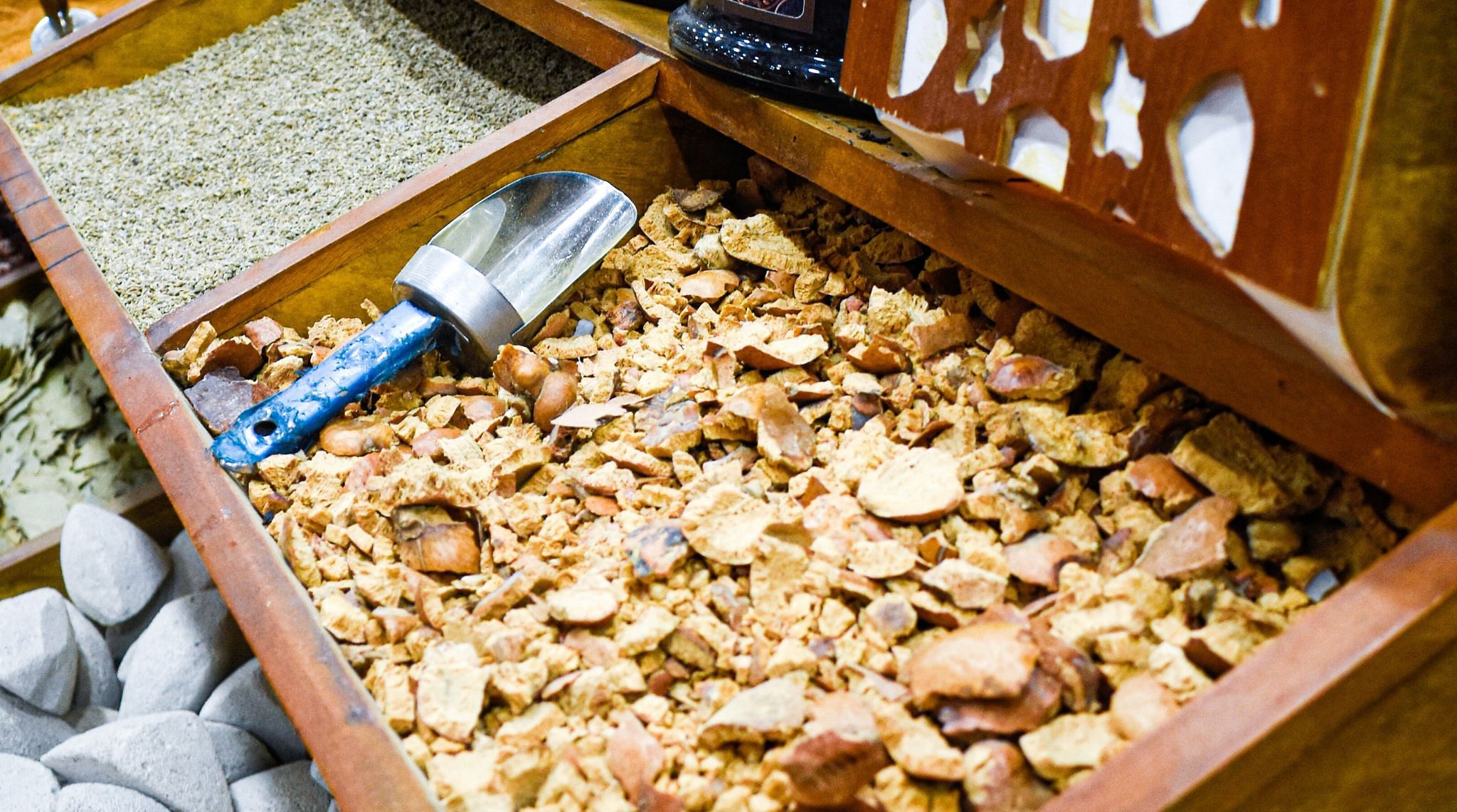 Getting Around
Sharm El Sheikh is a small city, and many of its attractions are within walking distance. However, you'll need transportation to explore places outside the city, like Dahab or Na'am Bay.
Travel To and From Sharm El-Sheikh
Sharm El Sheikh has an airport with domestic flights to Cairo and other cities. However, if you want to travel to another country, you may need to fly from another major airport in Egypt. Be sure to check flight schedules and book in advance.
Shuttle Services
There is no metro system in Sharm El Sheikh, but some hotels offer shuttle services to popular tourist areas.
Hiring a Taxi
Taxis are the most comment way to get around Sharm El Sheikh. They're readily available and relatively affordable. But make sure you negotiate the fare before getting the car. Some drivers will offer exorbitant prices because you're a tourist, so it's best to agree on a specific price before you depart.
Renting a Car
You might consider renting a car to explore outside your immediate area. This can be arranged through your hotel or a local rental agency. It should be noted that traffic in Sharm El Sheikh can be heavy, so plan your trip accordingly to avoid delays. Or better yet, hire a taxi and avoid the hassle of driving a car yourself.
Taking a Bus
For sightseeing trips and moving around the city, many hotels provide minibus excursions to tourist areas. You can join these groups, which are often accompanied by a tour guide.

Egypt eSIM: Stay Connected with Airalo
Stay connected during your trip to Sharm El Sheikh with an eSIM from Airalo. An eSIM is a tiny SIM embedded in your device. It has the same function as a SIM card but does everything digitally. Instead of inserting it into your phone, you can download an eSIM plan for your destination and instantly connect to a mobile network.
Here are just some of the benefits of using an Airalo eSIM during your trip to Sharm El Sheikh:
Connect to a mobile network within minutes.
Choose from flexible local, regional, and global data plans.
Say goodbye to expensive roaming charges.
Store multiple eSIM data plans on your device.
Need more data? Top up in the Airalo app.
You're ready for an unforgettable trip to Sharm El Sheikh. Head to the Airalo store to browse eSIMs for Egypt and 200+ destinations worldwide!