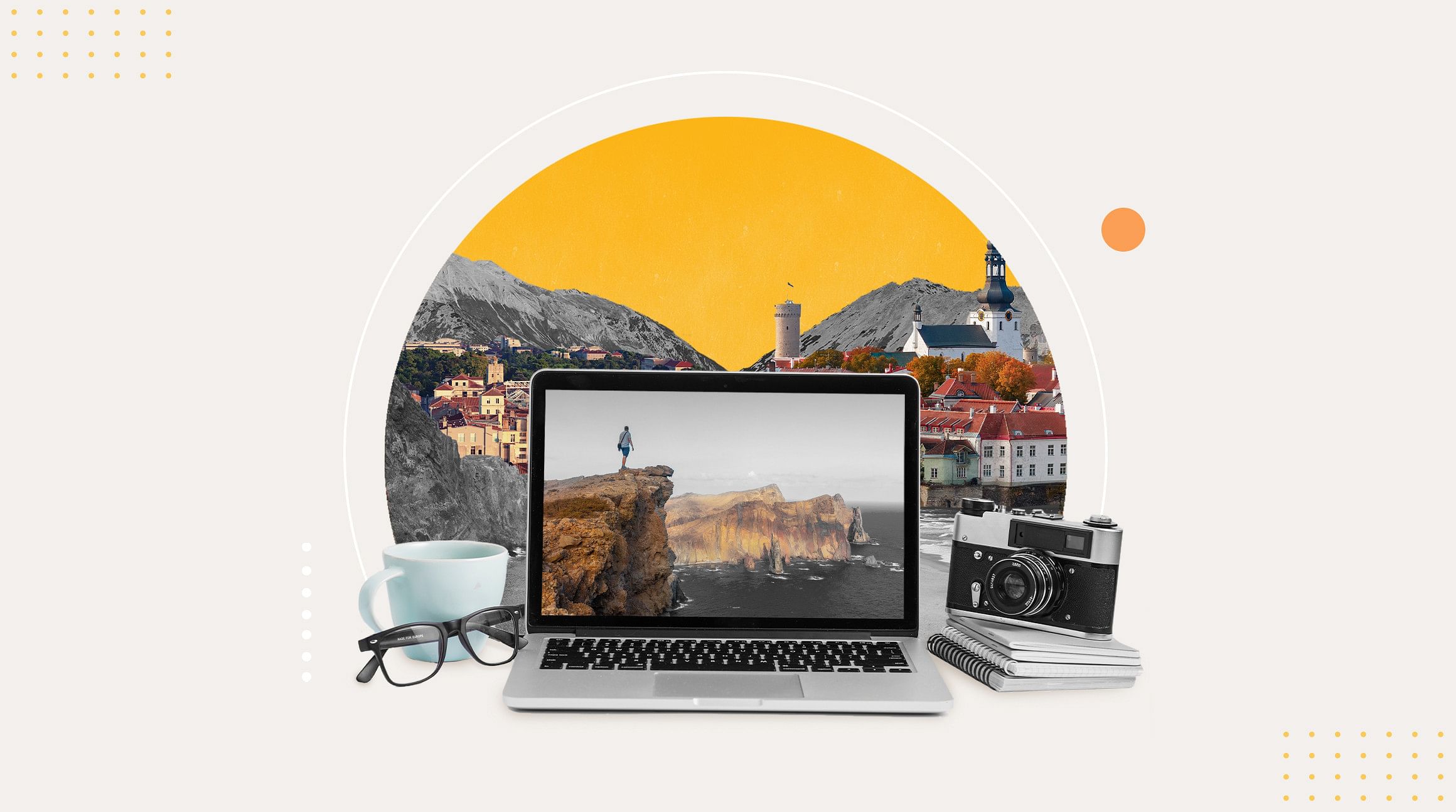 What do you get when you combine business and leisure? Bleisure! It's a type of travel that blurs the lines between a business trip and vacation, allowing for work and play within the same travel window. Bleisure is changing the future of work, with up to 89% of people planning to add extra vacation days to their business trips in the last year alone.
One challenge of blending business and leisure travel is staying connected abroad. Bleisure travelers need a convenient way to switch between work and play without losing their mobile connection. Read on to learn why an eSIM is the best solution. 
What Is Bleisure?
Bleisure (also called blended travel) involves adding vacation time to the beginning or end of a work trip. Unlike a "workcation" where employees choose their destination and work remotely for an extended period, a bleisure trip is planned around a conference or sales meeting abroad. The employer typically covers transportation and accommodation costs for the "business" part of the trip, and the employee picks up the tab for the "leisure" portion. 
The benefits for employees are better work-life balance and the chance to experience a never-before-seen city, country, or region. For employers, bleisure is an opportunity to reward employees for business travel with vacation time before they return to the office.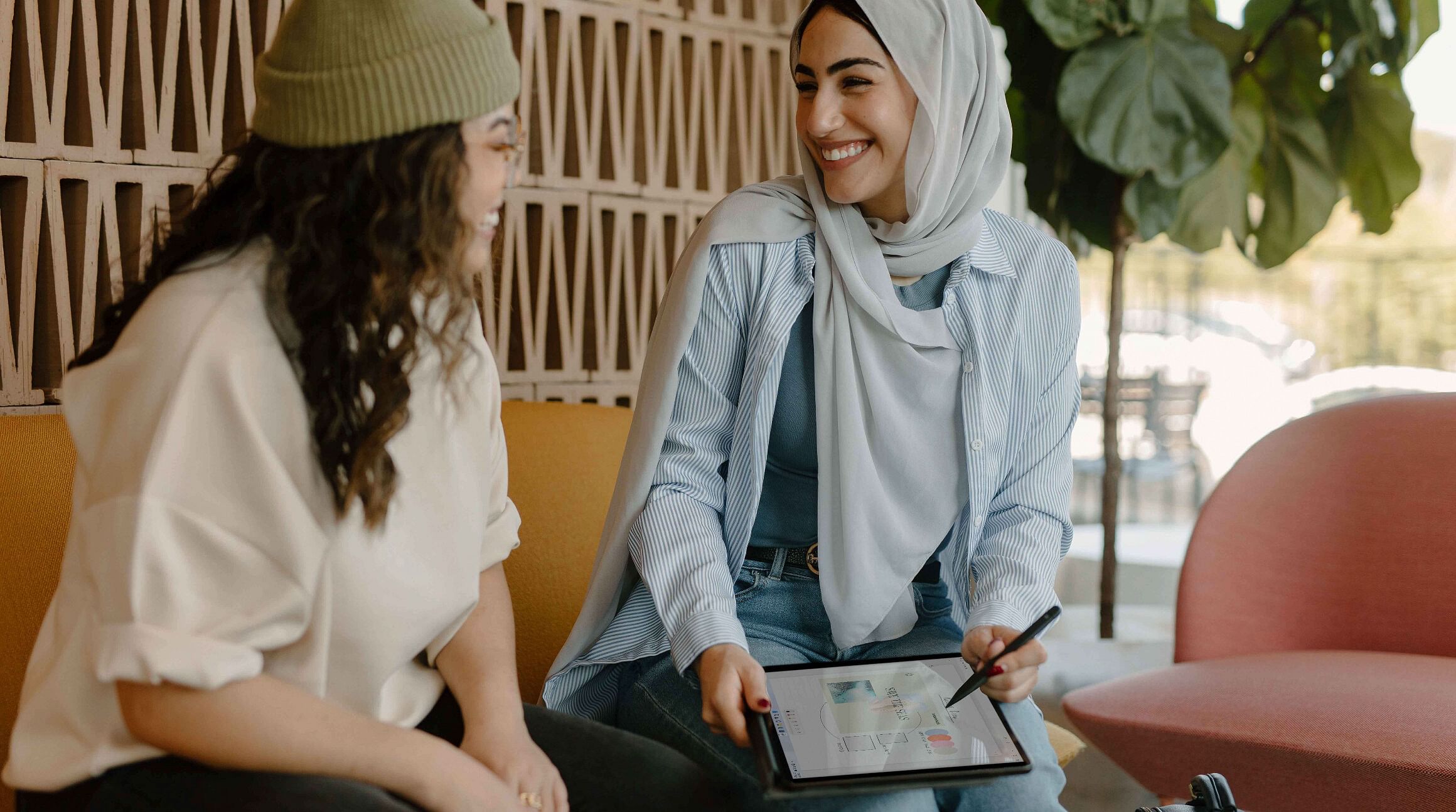 The Bleisure Traveler
The bleisure traveler is neither a business traveler nor a leisure traveler — they're both. Bleisure travelers aren't strictly about business. Rather, they're looking for balance. They want to be productive at work and have time to unwind after (or before!) a job well done. 
That means they're looking for something slightly different than the typical business traveler. They want an easy transition between work and play, which means:
Central accommodation with easy access to the boardroom and must-see attractions.
Business and leisure amenities, like a hotel business center and spa.
Opportunities to go on weekend excursions and tours.
An easy way to stay connected for the business and leisure portions of their trip. 
What Is an eSIM and How Does it Work?
Staying connected is where we come in. An eSIM from Airalo makes it simple for bleisure travelers to make the most of their trip. Let's explore what an eSIM is and how to use it for business and leisure travel.
What Is an eSIM?
An eSIM is an embedded SIM. It's a reprogrammable chip that's built into a device during manufacturing. Like a physical SIM, it identifies you as a mobile subscriber and connects you to a carrier's network. But it works 100% digitally, and you don't need to remove it to switch plans or carriers. 
How Does an eSIM Work?
Before a bleisure trip, you can purchase and install an eSIM for your destination. It only takes a few minutes and allows you to instantly connect to a mobile network upon arrival. When you touch down, simply turn on your eSIM line to access cellular data and stay connected.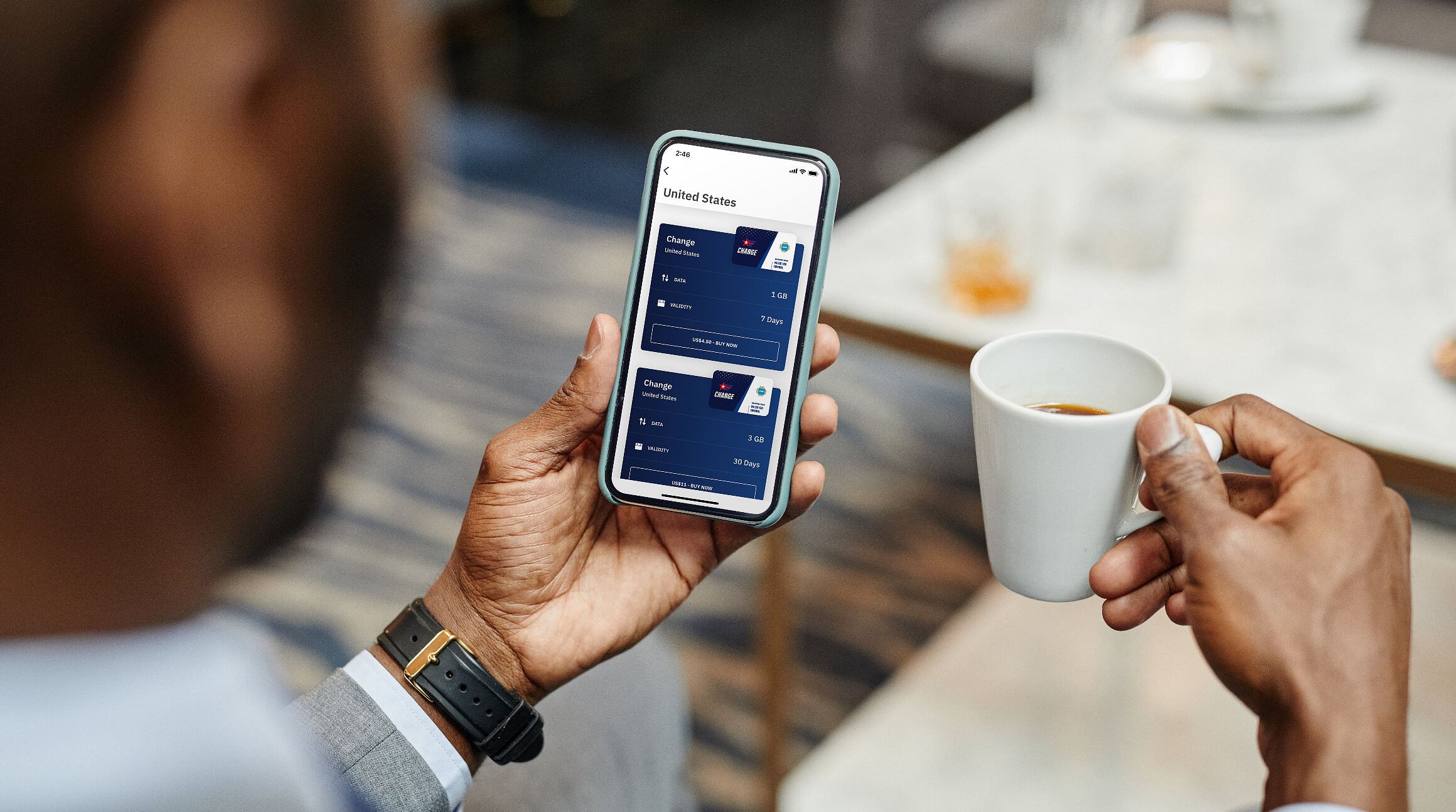 Use an eSIM For Business and Leisure Travel
Most modern smartphones are equipped with eSIM technology. And many allow you to install multiple eSIM profiles on a single device. With Dual SIM technology, you can have two SIMs and/or eSIM lines active simultaneously. Use one as a work line and another as a personal line. Or switch your home line on for two-factor authentication and use an eSIM line for travel.
Here's a closer look at what you can do when you stay connected with an eSIM.
Stay Connected to Work With an eSIM
Using an eSIM for business travel allows you to stay connected when you don't have access to a secure Wi-Fi network. Here are just a few ways to use an eSIM for work:
Send and receive emails.
Upload and download files.
Keep your calendar up to date.
Use messaging apps to keep in touch with colleagues.
Attend video calls while you're on the go. 
Find directions to conference centers, satellite offices, and co-working spaces.
Book a car-share to your next stop.
Search for top-rated restaurants and cafes for business meetings.
Set up a personal hotspot to tether eSIM data to a laptop or tablet.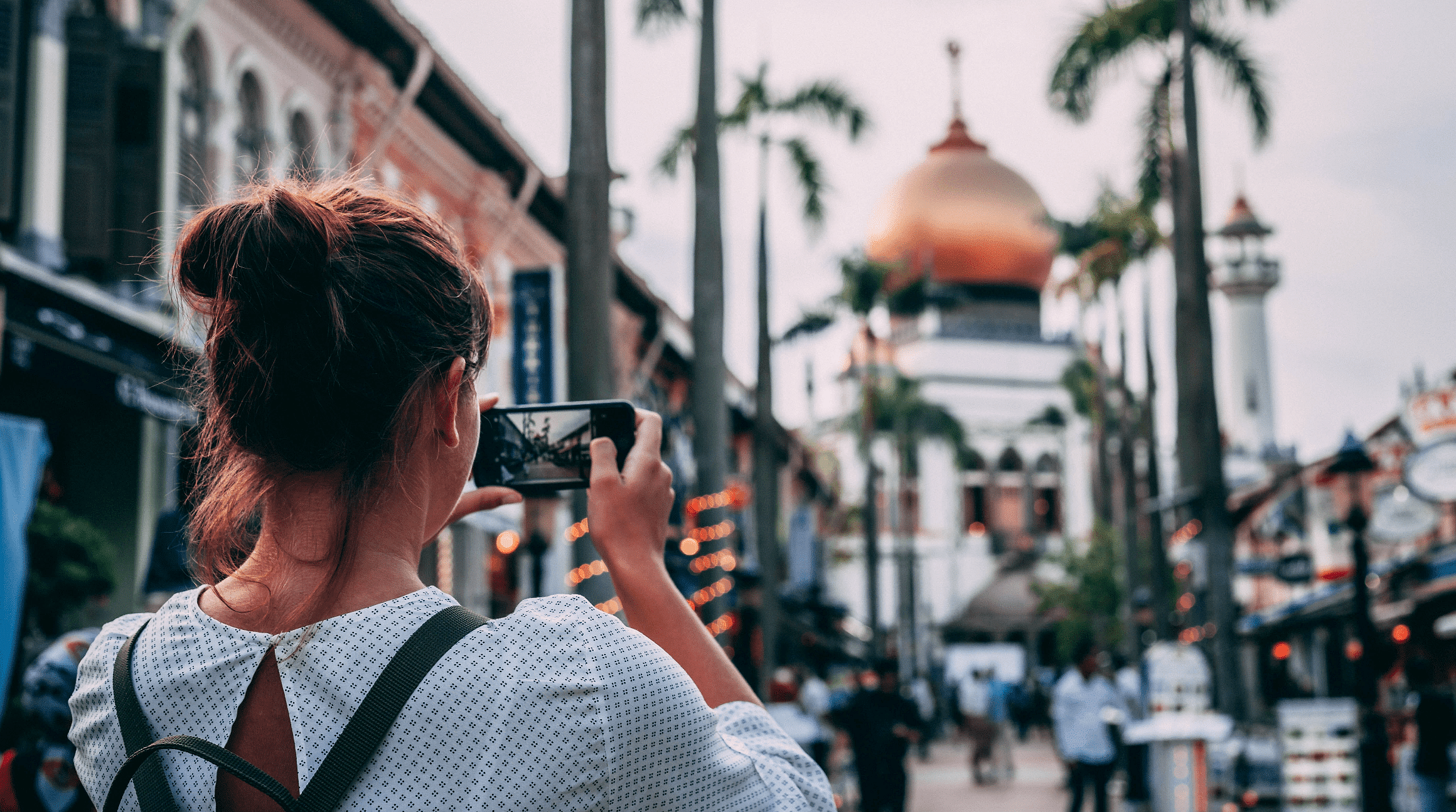 Explore a New Destination With an eSIM
On to the leisure leg of your bleisure trip? You can use an eSIM to stay connected on vacation as well. Here's how an eSIM can keep you connected when you travel:
Receive flight and accommodation updates. 
Browse the internet and use your favorite apps.
Use messaging apps to stay in touch with friends and family.
Scroll and post on social media.
Purchase tickets for activities and attractions.
Find the best route to get to your next destination.
Rent a car or find transportation for a day trip.
Check local weather conditions.
Read restaurant, hotel, and event reviews.
Source ideas for your bleisure itinerary. 
Need to stay connected during your next bleisure trip? Browse eSIMs for 200+ countries and regions worldwide in the Airalo marketplace.