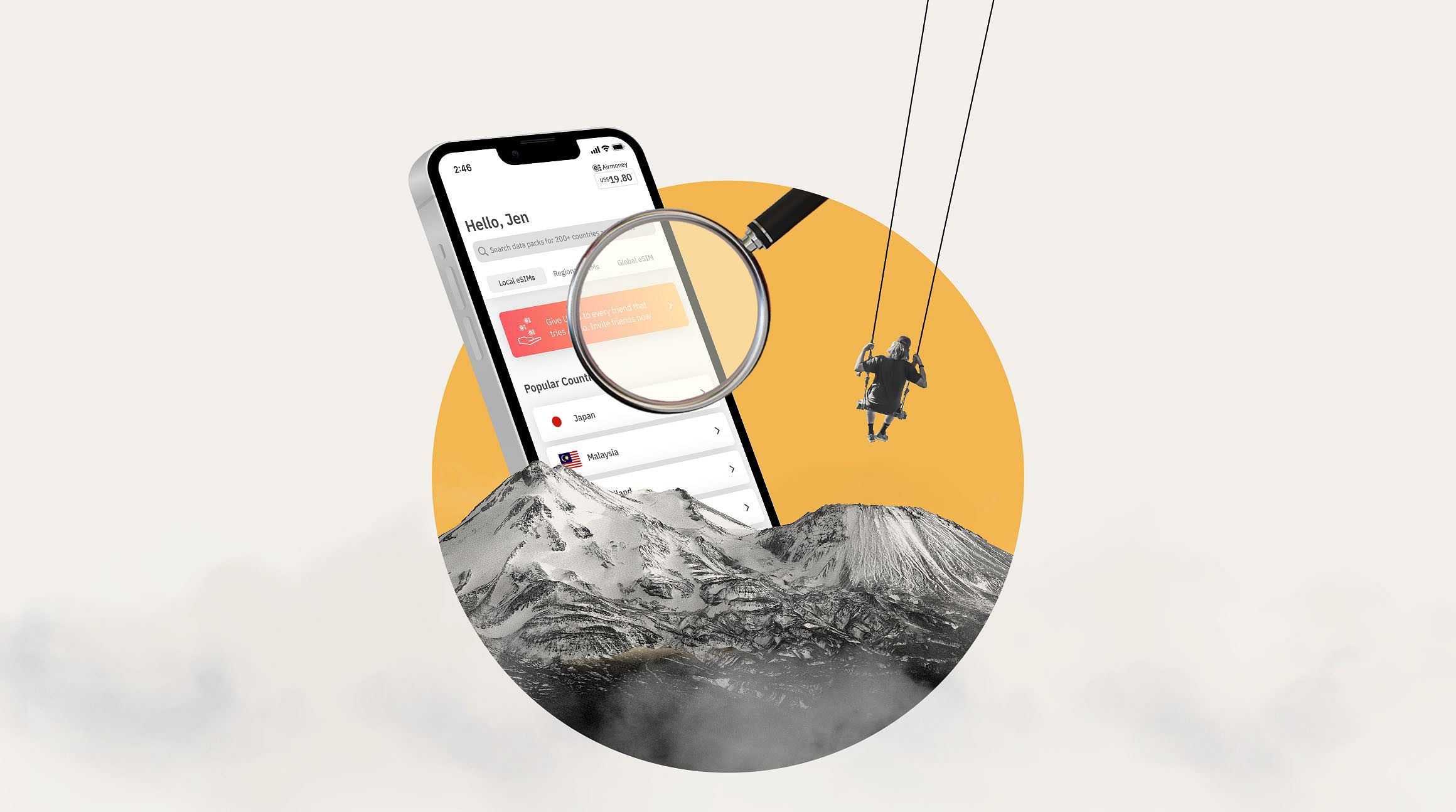 eSIM technology is changing the way travelers around the world stay connected. Research shows that eSIMs are poised to replace physical SIMs over the next five to ten years, making them the standard for travel connectivity. If you're a content creator or social influencer in the travel and/or tech space, now's the time to get in on the hype!
Airalo is the world's first (and largest) eSIM store, and we're always on the hunt for like-minded creators and influencers to partner with. Follow this guide for all you need to know about the Airalo Affiliate Program.
In this guide, you'll learn:
What Is Airalo?
Airalo is the world's first eSIM store. It was founded in 2019 to fix what's broken in the travel connectivity industry and make it easier and more affordable for travelers around the world to stay connected.
Airalo gives travelers access to affordable eSIMs (digital SIM cards) for 200+ countries and regions worldwide. You can purchase an eSIM, install it on your device, and instantly connect to a mobile network wherever you travel. 
What Is an eSIM?
An eSIM is an embedded SIM card. It's a reprogrammable chip that's built into a device during manufacturing. Like a physical SIM, an eSIM identifies you as a mobile subscriber and connects you to a carrier's network. But it works 100% digitally.
With an eSIM, you don't need to contact your carrier or swap physical SIM cards to stay connected abroad. Instead, you can install an eSIM for your destination and connect to a mobile network when you arrive. You can even purchase regional and global eSIMs if you're traveling to multiple locations.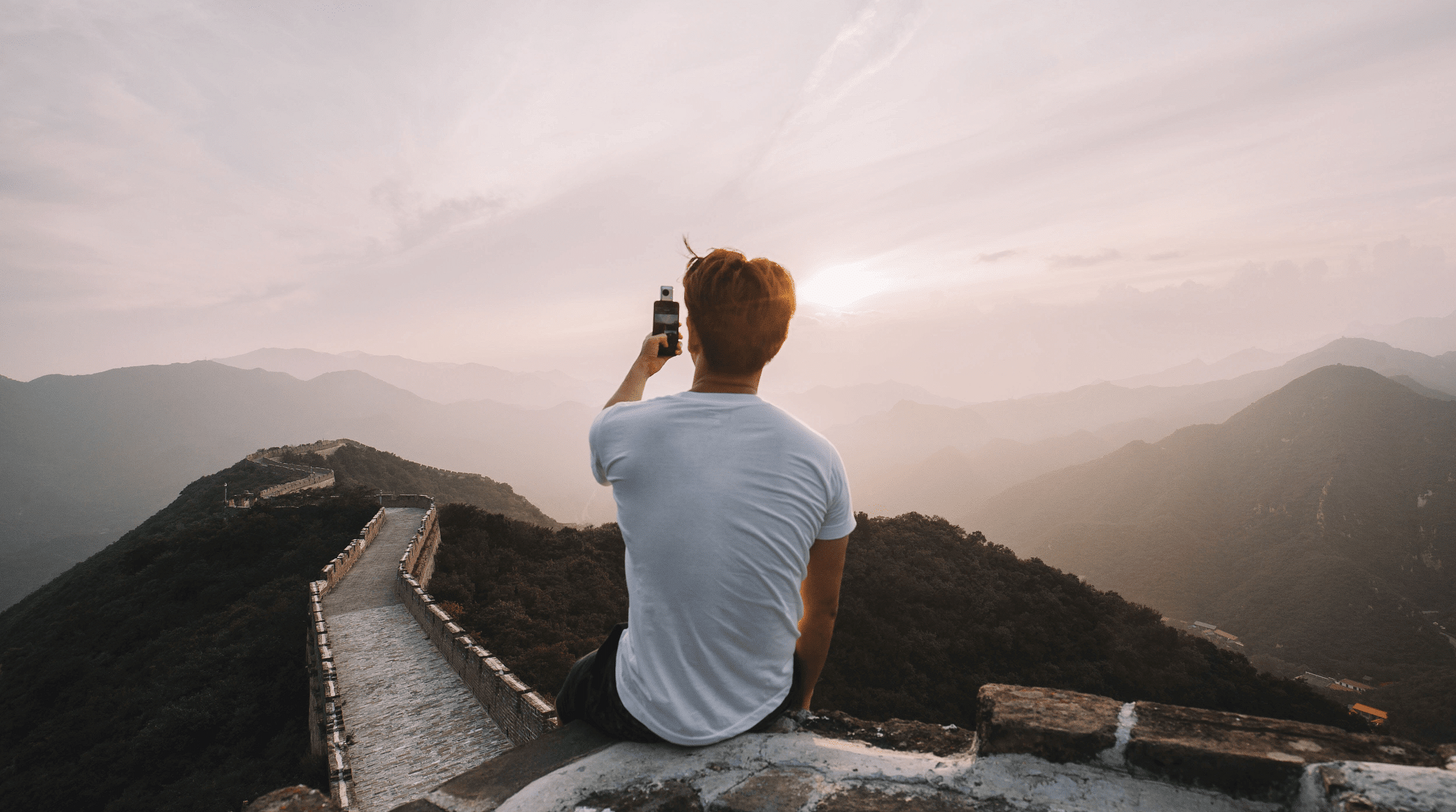 The Airalo Affiliate Program: Getting Started
If you're a content creator or social influencer whose audience loves time- and money-saving travel hacks, Airalo could be your perfect fit. Here's everything you need to know about the Airalo Affiliate Program. 
What It Means To Be an Airalo Affiliate
Being an Airalo affiliate means you're a social influencer or content creator who can help promote the Airalo brand and eSIMs to your audience. No matter your following, niche, or platform, we're happy to learn more about you and your brand!
You might be a good fit if you:
Run a blog with readers who are interested in travel and/or technology.
Are a content creator with an audience that would benefit from using eSIMs.
Run an eSIM, tech trends, or discovery/comparison site.
Have an online business with users/customers who are interested in travel.
Why Become an Airalo Affiliate?
By partnering with Airalo, you'll be offering your followers the best eSIM solution from the largest eSIM company in the world. With an eSIM from Airalo, they can easily and affordably stay connected in 200+ countries and regions worldwide!
Through our Affiliate Program, you can earn a commission for every new customer you successfully introduce to Airalo. We'll provide you with affiliate links and banners to make it easy for you to promote Airalo and start earning commissions.
Here are a few other reasons to partner with us:
24/7 Support team to lend a hand when you need it.
Pre-built assets for you to use and share.
No cost or set-up is required. 
Easy-to-use dashboard where you can create tracking links, access assets, generate reports, and withdraw commissions.
Monthly campaigns and promotions to share with your audience.
How To Become an Airalo Affiliate
Ready to become an Airalo Affiliate? Follow these steps to get started:
Follow this registration link.
Enter your information.
A member of our Partnerships team will reach out to you and follow up.
If you already have an Impact account, please click here to apply.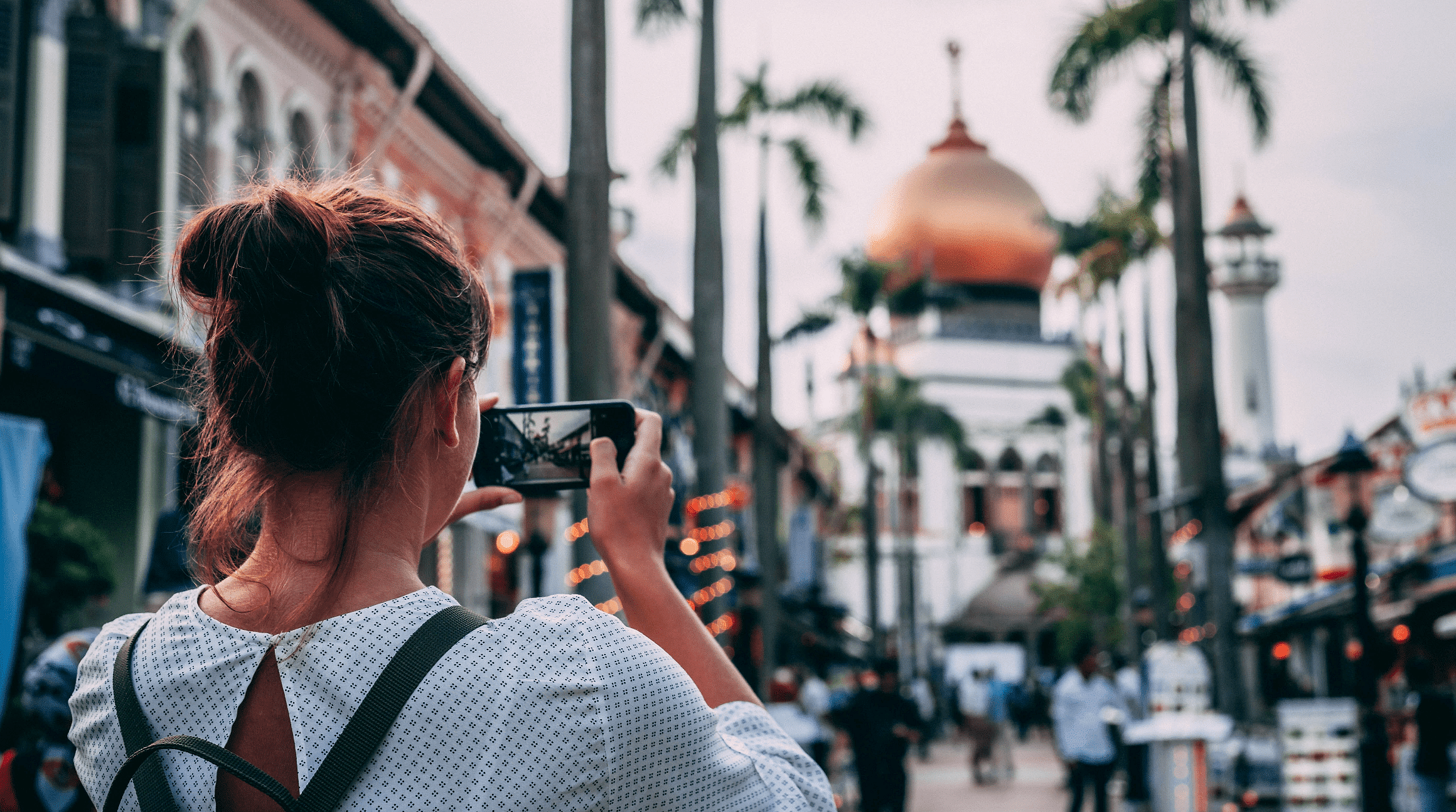 Tips for Promoting Airalo
If you're new to our Affiliate Program, welcome! You can start promoting Airalo on your channels and start earning commissions for each sale generated with your unique tracking link. Here are some tips and tricks to keep the sales and commissions rolling.
Creating Content
When it comes to content, you're the expert. You know your audience and what will resonate with them. Still, we have a few tips and tricks to help you promote Airalo. Here are a few content ideas to support your creative process:
Blog posts: Writing a blog post about Airalo is a great way to introduce your audience to Airalo, eSIM technology, and its advantages (plus, it might help your search rankings!).
Airalo/eSIM reviews: Tell your audience why you use Airalo to stay connected when you travel. Share personal anecdotes and include a step-by-step tutorial to show how easy it is to use.
Social media: Place your affiliate link in your bio, add it to your Linktree, and/or share it in a Highlight.
Tracking Links
You can find and create tracking links in Impact. These links track and attribute credit to your account so you can earn a commission on successful referrals. 
We recommend carefully following the instructions for gathering and incorporating links that direct your followers to Airalo. This will help you track the origin of each visitor and identify the ones who make a purchase.
Banner Images
You'll also find pre-designed banner images in Impact. You can add these to your website or post them on social to direct your followers to Airalo. Be sure to copy and paste the tracking link so you're credited for your conversions.
Affiliate Campaigns and Promo Codes
We'll also support you with campaigns and promo codes to share with your followers. These include promotions for new and existing customers, campaigns for particular eSIMs and/or destinations, and more. You'll receive a regular Affiliate Newsletter to stay in the loop!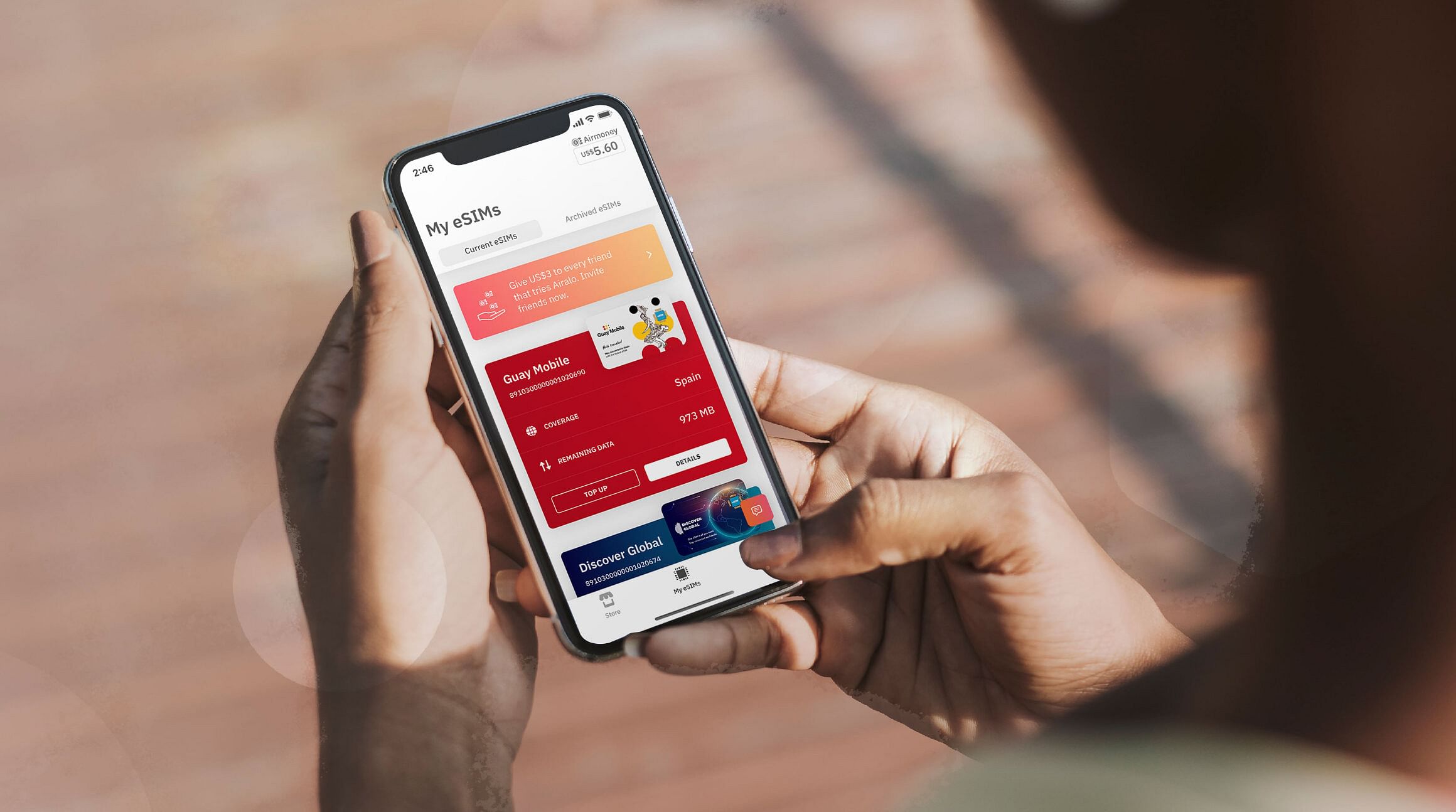 Frequently Asked Questions
Which markets is Airalo present in?
Airalo is a truly global product, and millions of users around the world trust our eSIMs to keep them connected. We have eSIMs for 200+ countries and regions worldwide available on the Airalo app and website.
I have signed up for the Airalo Affiliate Program. How do I get started? 
Please refer to the Affiliate User Guide for detailed instructions.
How can I earn with the Airalo Affiliate Program?
You can earn a commission per sale starting from 10% for every sale generated by your unique tracking link. The more you promote Airalo, the more rewards you'll earn!
Will I earn commissions on sales generated on the web and mobile apps?
You'll earn commissions for all eligible web and mobile app sales tracked on the Impact platform. Our affiliate program supports and tracks mobile app conversions via an integration between Impact and Adjust.
How and when will I get paid?
You'll be paid via your preferred payment method on Impact (e.g., bank transfer, Paypal, etc.). Sales for the month will be validated on the seventh day of the subsequent month (e.g., sales generated in June will be validated by July 7). And payment will be completed by the end of the subsequent month (e.g., validated sales from June will be paid by July 31). 
What are the best practices to optimize my performance in the Airalo Affiliate Program?
The best way to optimize your performance is to create as many entry points to Airalo as possible on your website or app. You can use the text links and banners on the Impat platform to drive your audience to Airalo.
Look out for the Affiliate Newsletter, where we share campaigns, promo codes, and relevant product updates (you'll receive it automatically when you become an Airalo affiliate). 
We also offer bonuses for high performers!
How can my referred users get customer service from Airalo if they need it?
They can reach our Support team 24/7 by clicking the chat icon on the Airalo website/app or emailing [email protected].
I'd like to explore deeper engagement with Airalo beyond the Affiliate Program.
Feel free to contact us via [email protected] or get in touch with your account manager to discuss other partnership opportunities.
Can I use the Airalo brand to generate paid search traffic?
Affiliates are not permitted to use the Airalo trademark for the purpose of generating traffic through search engines. The primary objective of the affiliate partnership is to drive traffic by capitalizing on referrals from the affiliate's own site and social channels. 
Any other questions? We're here to help! Please write to us at [email protected].