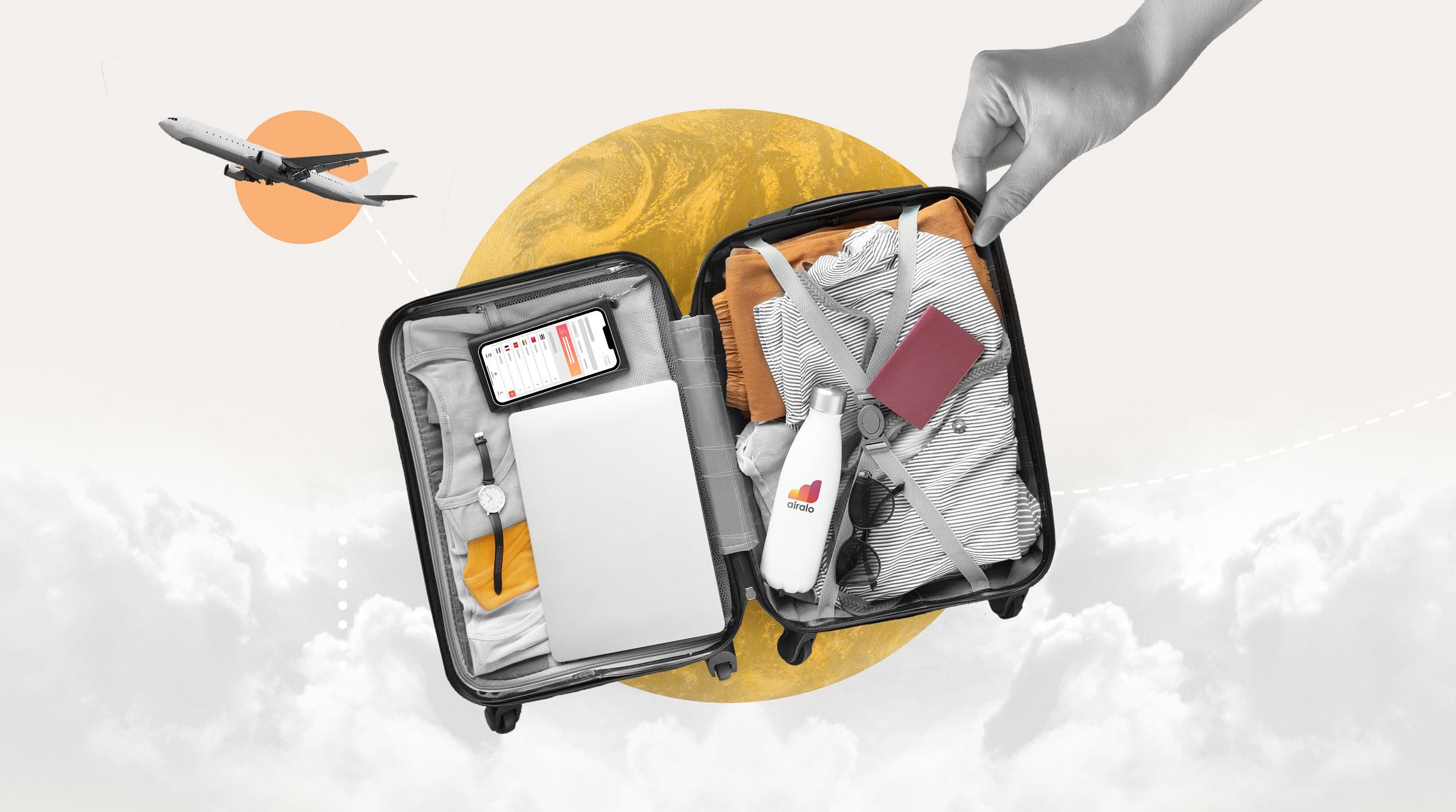 Never quite sure what to pack for vacation? Packing strategically can make or break your vacation. It's the difference between running around to stock up on essentials and having all you need right where you need it. Here, you'll find the ultimate vacation packing list, ready to put to use for your next international adventure.
In this guide:
How Much To Pack For a Vacation
Packing experts agree that the biggest mistake, no matter where you travel or for how long, is overpacking. Here are a few tips to keep your (over)packing under control:
Opt for a carry-on over checked luggage. Using a carry-on is more convenient and limits your space to squeeze in unnecessary extras.
Follow the 5-4-3-2-1 rule. For a week-long trip, pack up to five sets of socks and underwear, four tops, three bottoms, two pairs of shoes, and one hat. 
Lay out what you think you'll need, then edit. Do you really need two pairs of sandals? Be ruthless!
Color-coordinate your clothing. Stick to a single color palette to easily mix and match your clothing.
Don't bring full-sized toiletries for a short trip. Try to make do with travel-sized toiletries. You can purchase items like sunscreen when you arrive.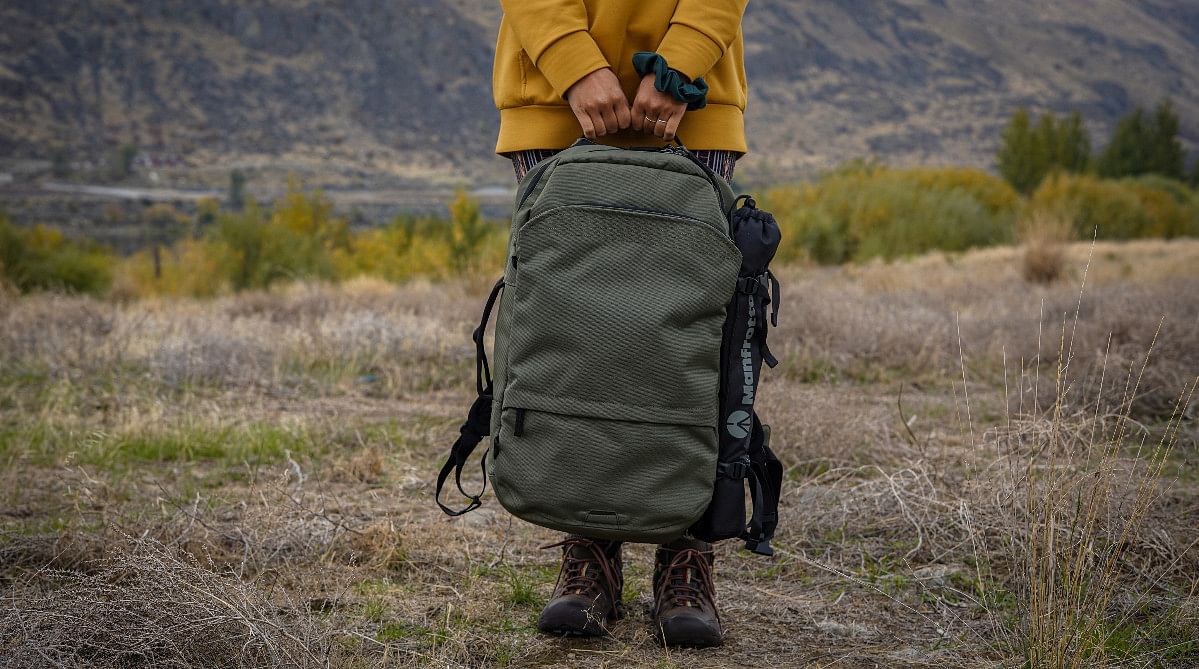 Packing List For Carry-On Baggage
When it comes to carry-on baggage, you'll want to pack anything you can't be without, including valuables and medication. Most airlines allow for a 22" x 14 " 9" carry-on bag that weighs a maximum of 25 lbs, plus a personal item (e.g., a purse, backpack, or briefcase). This gives you plenty of space for essentials and just enough to pack for a vacation.
Remember, any liquids you pack in your carry-on must follow the 3-1-1 rule: 
3: All liquids must be in a container that's 3.4 liters or smaller
1: All containers must be in a 1-quart clear bag
1: Each passenger is permitted one liquids bag
You should also be sure to include your travel identification and any electronic devices and valuables in case your checked luggage is lost or stolen en route. Items like laptops, cameras, and passports should always stay with you.
Carry-On Checklist
Here's what we recommend packing in your carry-on: 
One clear quart-sized toiletries bag, including:

Moisturizer
Deodorant
Contact lens solution
Hand sanitizer
Lip balm
Toothbrush and toothpaste 
Medication

Snacks
Refillable water bottle 
A change of clothing
Neck pillow and sleep mask
Ear plugs
Headphones
Documentation:

Passport/identification
A copy of your itinerary and emergency contacts
Travel vaccine record, if needed
Travel visa, if needed

Electronics

Mobile phone
Laptop
Camera
Charger(s)

Any valuables (e.g., jewelry, watch, etc.)
House keys
Wallet
A pen
What Not To Pack In Your Carry-On
There's also a list of restricted items airlines will not allow in your carry-on bag, including:
Sharp objects
Sports goods and athletic equipment (e.g., golf clubs, fishing poles, etc.)
Self-defense items (e.g., pepper spray)
Gel-type candles
Large quantities of alcohol (more than 3.4 ounces and/or 70% alcohol contact)
Firearms and ammunition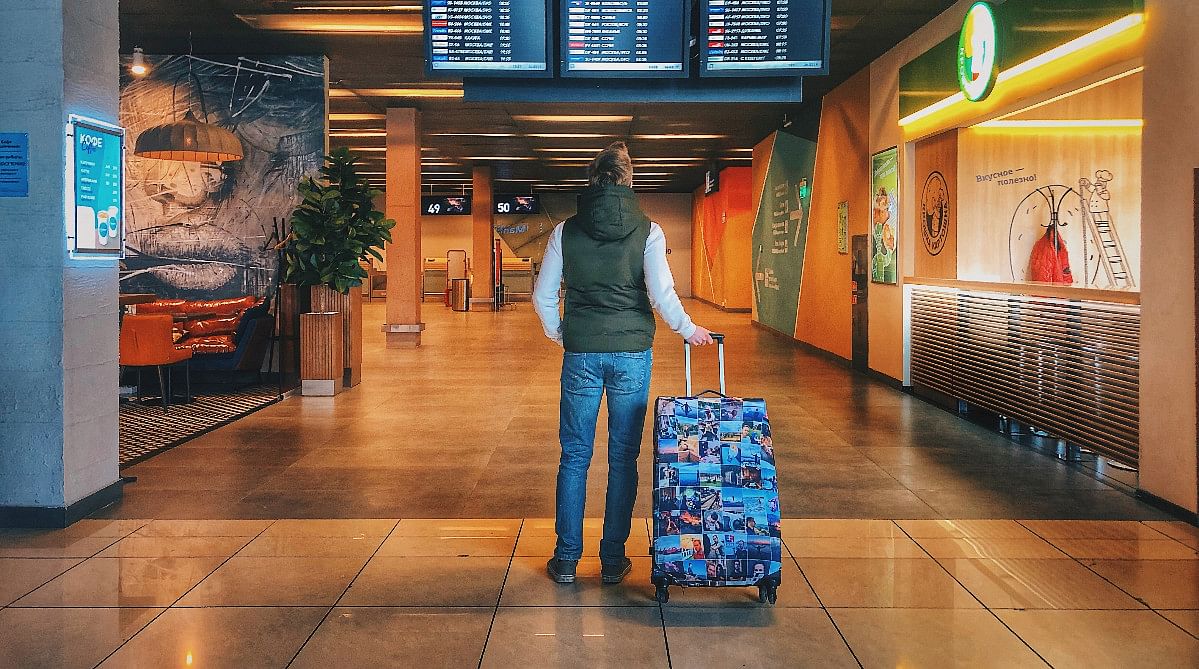 Packing List For Checked Luggage
Your checked luggage is the best place to pack your clothing, full-sized toiletries, and oversized items. The standard weight for checked luggage is 50 lbs, so be careful not to go overboard.
Remember, you want to avoid packing anything essential in your checked luggage. There's always a chance it could go missing or get stolen, and you don't want to be without important documents, medication, valuables, and more.
Checked Luggage Checklist
Here's what we recommend packing in your checked luggage: 
Clothing essentials(remember the 5-4-3-2-1 rule) 

5 pairs of socks and underwear
4 shirts
3 bottoms (pants, shorts, skirts, etc.)
2 pairs of shoes 
1 hat

Additional clothing pieces

Sleepwear
Sandals
Heels or dress shoes
Dress(es)
Suit jacket or blazer
Swimsuit
Lightweight jacket (ideally waterproof)

Toiletries 

Sunscreen
Shampoo and conditioner
Face and body cleanser
Shaving supplies, if needed
Tweezers
Contact lenses and solution, if needed
Makeup and makeup remover, if needed

Sewing kit
First aid kit (include bandages, disinfectant, insect repellent, etc.)
Hairbrush and styling tools
Plug adaptor(s)
Laundry bag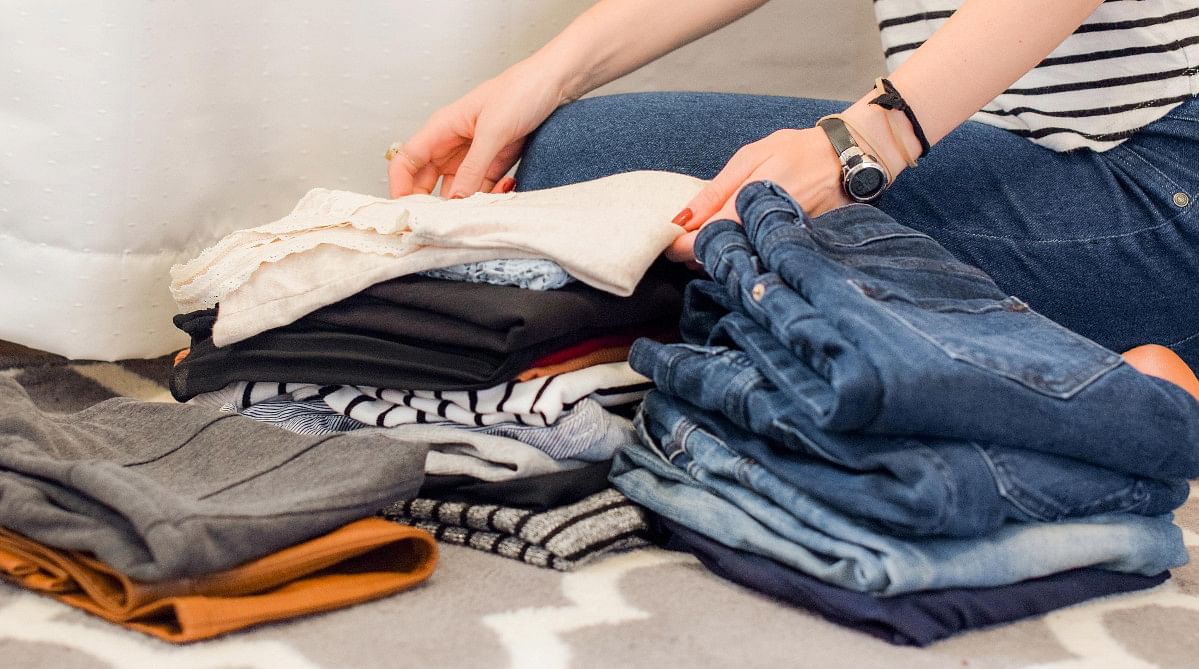 What To Leave At Home
The following items are prohibited from traveling in both carry-on and checked luggage:
Alcoholic beverages over 140 proof
Flammable items (excluding aerosol cans that are 3.4 ounces or less)
Explosive materials
Chemicals (e.g., chlorine or bleach)
Outdoor and wildlife safety products (e.g., bear spray)
Pre-Departure Checklist
You're all packed and ready to go! Be sure to check off these items before you leave for the airport:
Double-check that you have your travel documents.
Leave a spare set of house and car keys with a friend.
Download the airline app and check-in online. 
Install an eSIM to stay connected during your trip.
Pack a portable charger (especially for long transit times).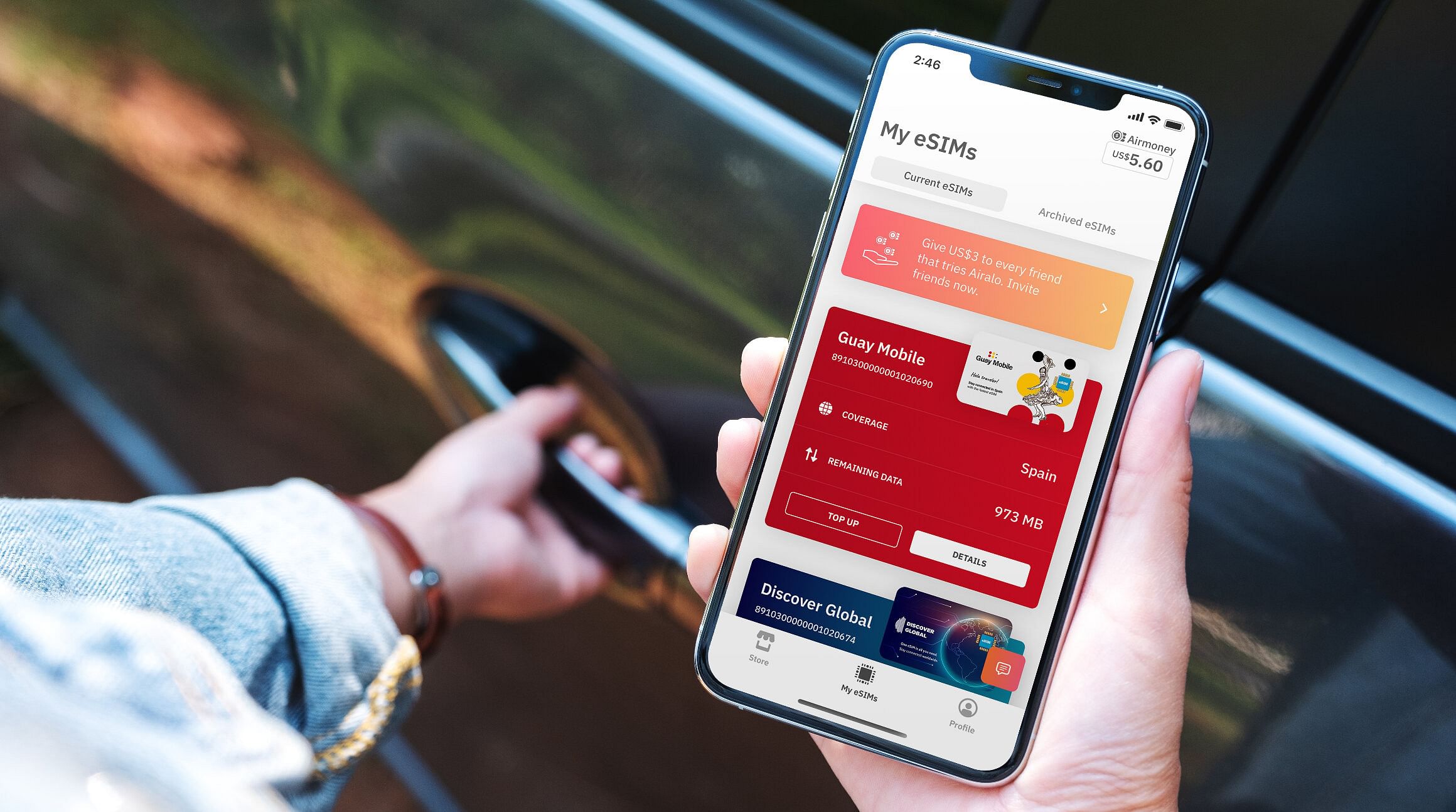 Stay Connected: Don't Forget an eSIM
One of our top packing tips is to get an eSIM to stay connected during your trip. An eSIM is an embedded SIM card that's built into your smartphone during manufacturing. Rather than purchase a SIM card at your destination, you can install an eSIM before you leave and instantly connect to a mobile network when you arrive. 
Here are just a few benefits of traveling with an eSIM from Airalo:
Stay connected in 200+ countries and regions worldwide.
Choose from affordable local, regional, and global eSIMs. 
Top up your eSIM on the go right from the Airalo app. 
Maintain multiple eSIM plans on your smartphone.
Contact our support team 24/7 if you need assistance.
Earn cashback rewards with every purchase through the Airalo Loyalty Program.
Ready to get an eSIM for your next trip? Visit the Airalo store to browse eSIMs for 200+ countries and regions worldwide.