Spring is in full swing, and with it comes warmer weather, budding blooms, and some of the world's best arts and cultural festivals. Whether you're after a tropical getaway, epic adventure, or spiritual journey, there are plenty of incredible destinations to visit.
Read on to discover our list of the ten best places to travel in April.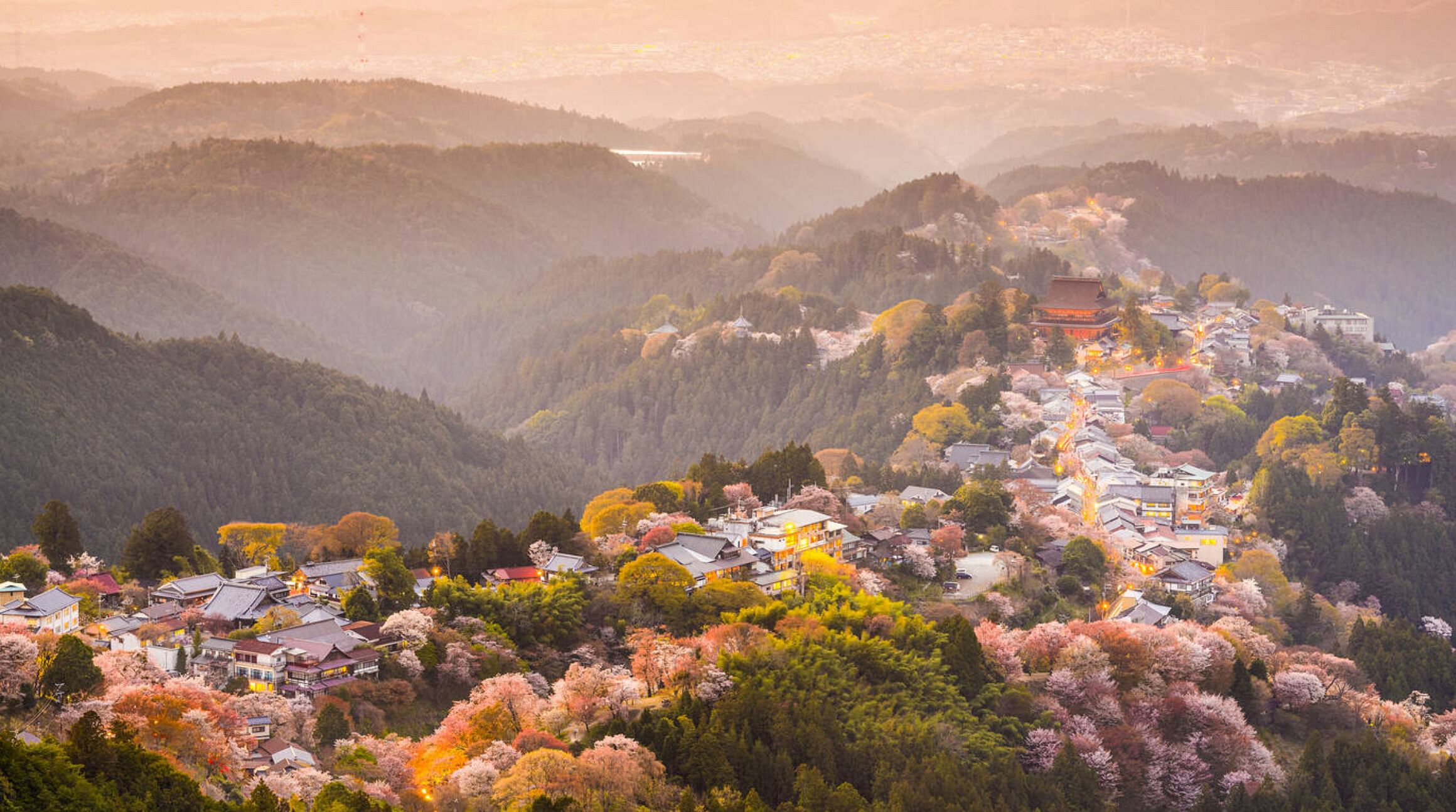 Source: Time Out
1. Yoshino, Japan
There's no better time to visit Japan than cherry blossom season — and one of the best spots to see sakura in full bloom is Mount Yashimo. Yashimo is called "Ichimoku Senbon," meaning a thousand cherry blossom trees in one glance. It's said that its first trees were planted more than 1300 years ago. Today, the mountain is covered with 30,000 cherry trees that blossom with light to dark pink flowers in early to mid-April.
There are four main areas to admire Mount Yoshino's cherry blossoms: Shimosenbon, Nakasenbon, Kamisenbon, and Okusenbon. The hike up the mountain winds through small mountain villages, temples, and shrines and takes about two hours to ascend and descend. Bring a blanket and cooler to picnic and practice hanami (flower viewing) at the Hanayagura Observatory. You'll have a magnificent view of the valley below.
Ready to hanami in Yoshino? Stay connected with a Japan eSIM.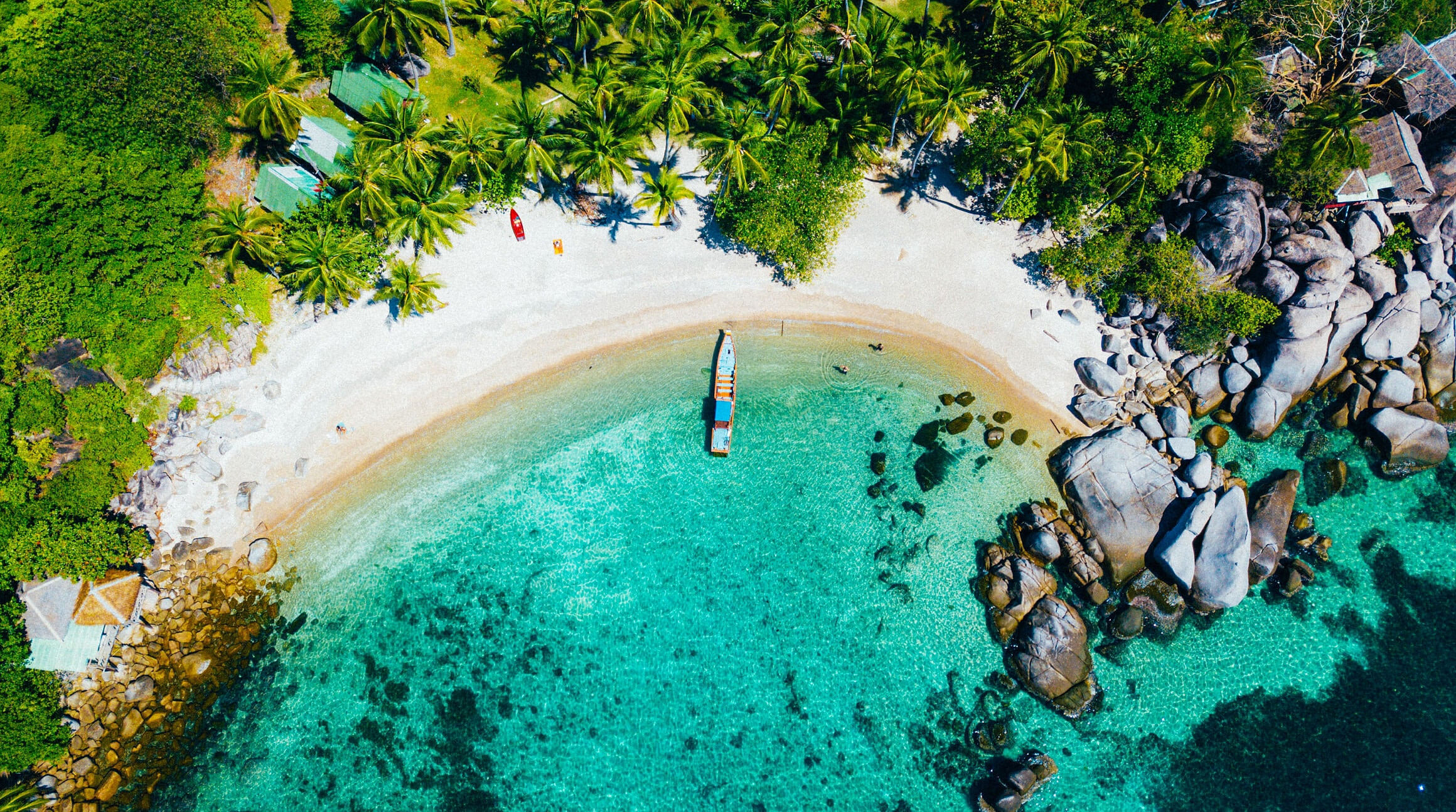 2. Koh Tao, Thailand
Koh Tao (Turtle Island) is the next stop on our list of best places to travel in April. This tiny island off the coast of Thailand is one of the country's top diving destinations. And with sun 300 days a year, it's one of the best places to travel in April for a warm weather getaway. The island is a tropical paradise for divers and non-divers alike. Koh Tao's natural beauty is mind-blowing, from neon coral reefs to palm-fringed beaches and lush jungles.
Take a boat taxi to Nang Yuan Island, where you'll find white sand beaches, panoramic views, and some of the island's best diving. Hike up to Nang Yuan viewpoint for a highly Instagrammable view of the surrounding area. Up for more adventure? Head to Ao Tanot to snorkel or dive in crystal-clear waters and go rock jumping off the huge boulders surrounding the bay.
Chasing the sun to Koh Tao? Stay connected with a Thailand eSIM.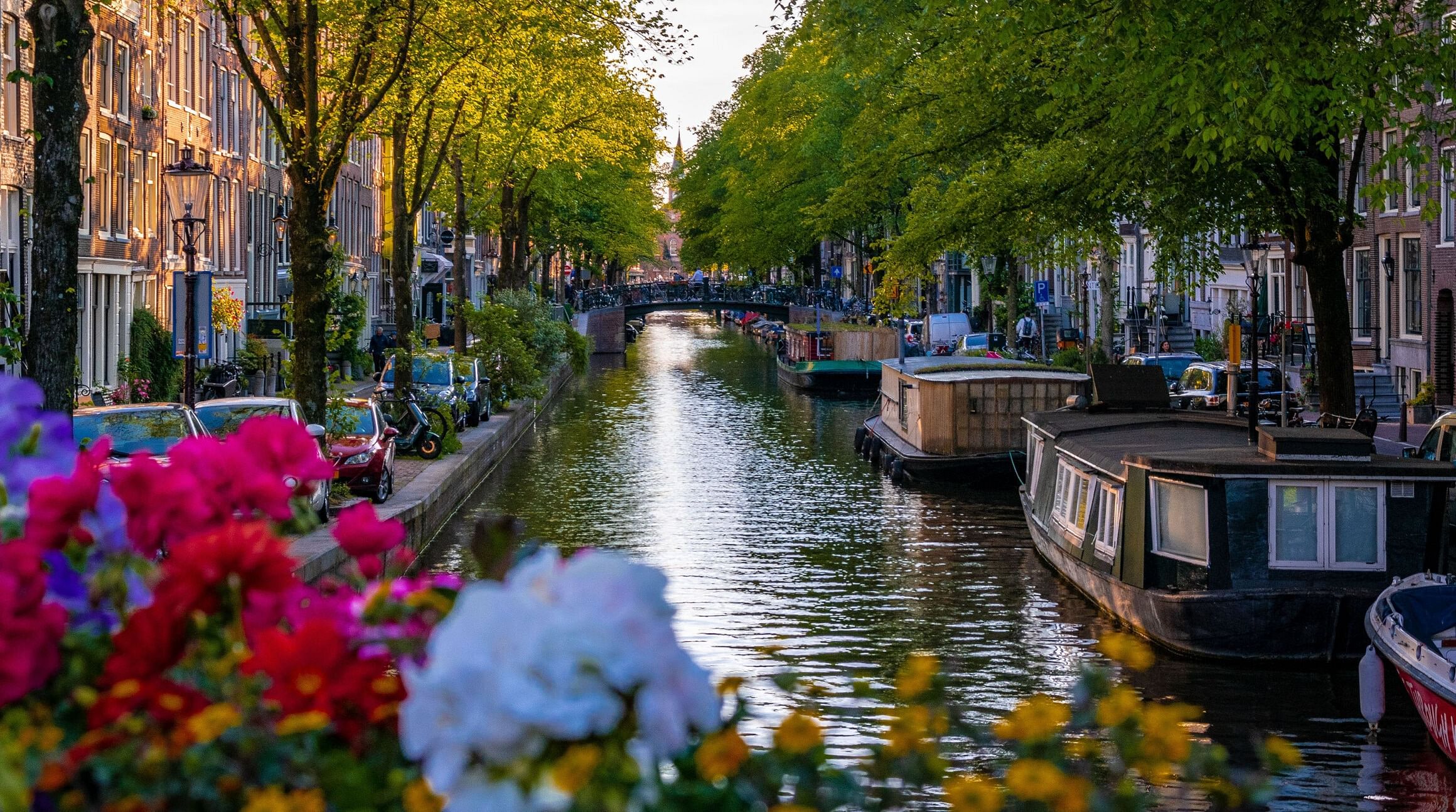 3. Amsterdam, Netherlands
Another of the best places to travel in April is Amsterdam. This is one of the city's driest months and an ideal time to wander its winding lanes and canals. We recommend you do as the locals do and hop on a bike to explore the city. There's plenty to see and do in April, from the annual tulip festival to King's Day and National Museum Week. 
The Amsterdam Tulip Festival is a month-long celebration. Head to Keukenhof, the Netherlands' famous flower park, to see millions of brightly colored bulbs in bloom. If the museum circuit is more your scene, you're in luck. During National Museum Week, more than 450 museums around the Netherlands ditch their admission fees and open their doors to the public. If you're in town on April 27, deck yourself out in orange and join the locals in celebrating King's Day.
Off to Amsterdam in April? Stay connected with a Netherlands eSIM.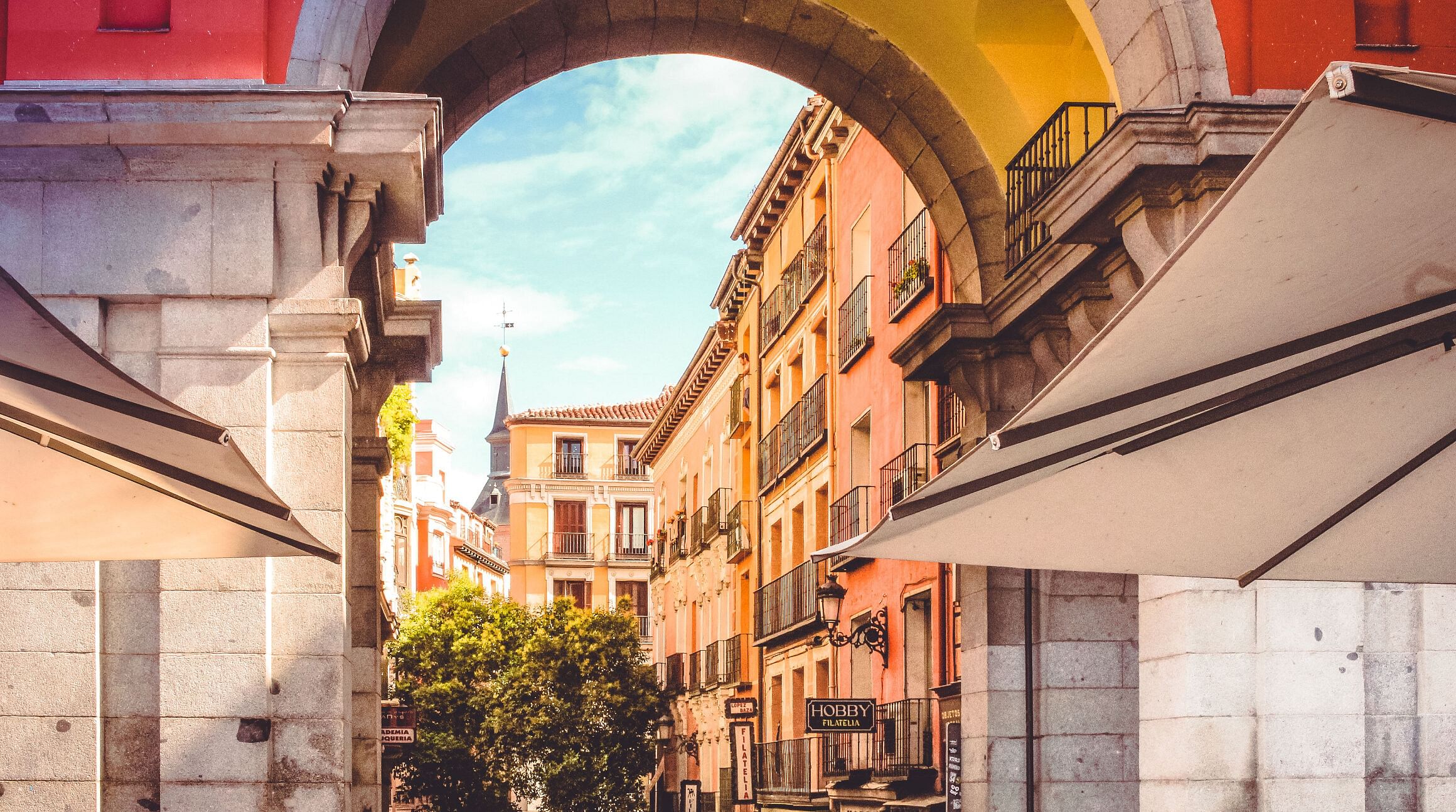 4. Madrid, Spain
Madrid is next up on our list of best places to travel in April. With its rich history, world-class museums and galleries, and incredible food, Madrid has no shortage of things to see and do. In April, the weather is mild and sunny, and you'll have the Spanish capital (almost) to yourself. Wander its historic streets, get your fill of tapas and churros con chocolate, and admire some of the world's most iconic works of art.
Make your way from portico-lined Plaza Mayor to Puerta del Sol (the center of Spain) and bustling Gran Via. Be sure to stop at Mercado San Miguel, the city's most famous gastro market and a foodie paradise. Explore the "Golden Triangle of Art," which covers the city's three world-famous museums, the Museo del Prado, Reina Sofia, and Thyssen-Bornemisza. And take an afternoon stroll in Retiro Park, a 118-hectare expanse once reserved for Spanish royalty. 
Do you have your sights set on Madrid? Stay connected with a Spain eSIM.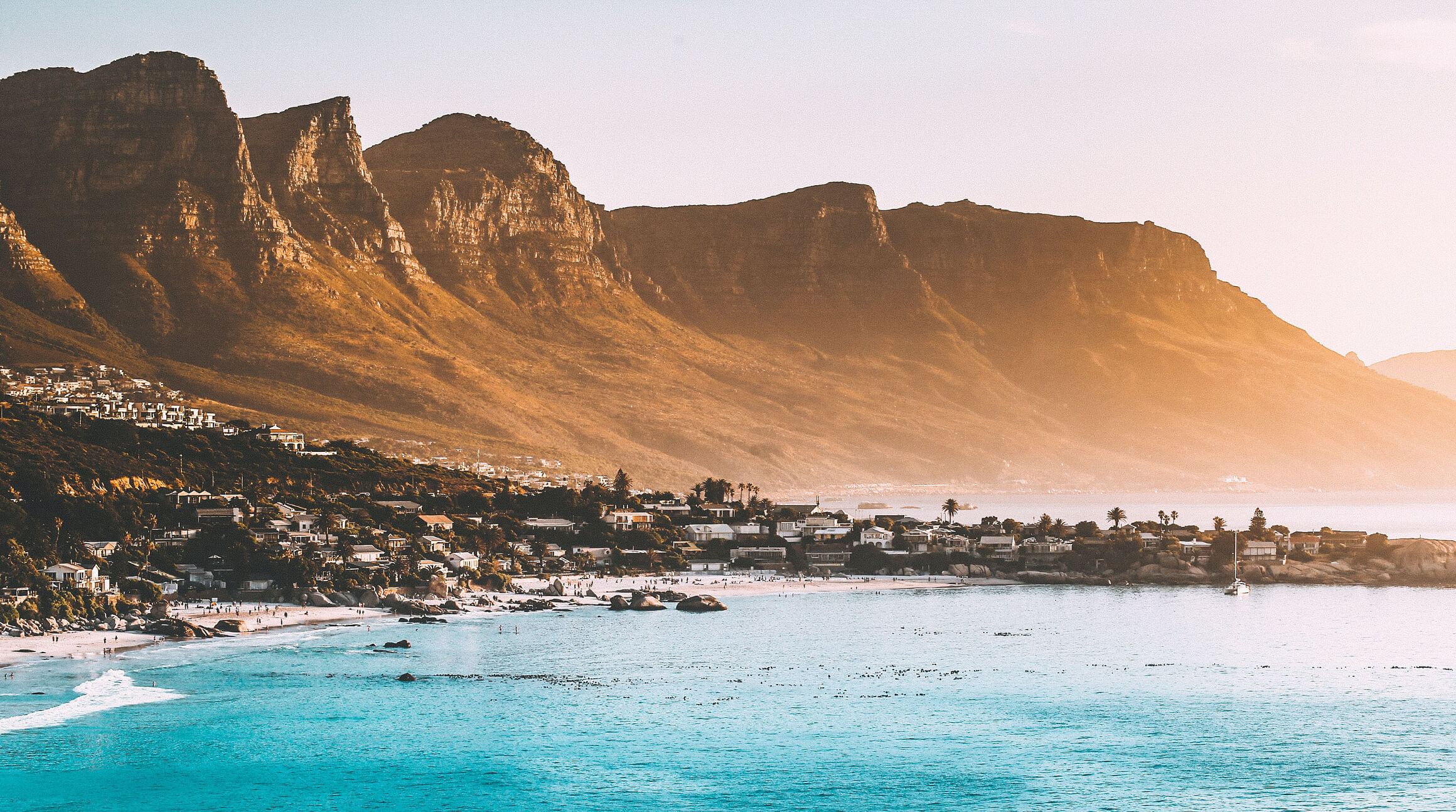 5. Cape Town, South Africa
April is one of the best times of year to visit Cape Town. The start of autumn brings crisp, clear days, fewer crowds, and lower prices. This South African capital is known for its natural beauty and is an ideal destination for outdoor adventurists. And April's cool temperatures make for the best conditions to explore all Cape Town has to offer.
Hike to the peak of 260-million-year-old Table Mountain for a panoramic view of the city and surrounding landscape. Wander Kirstenbosch National Botanical Gardens, which boasts over 7,000 south African plant species and a tree canopy walkway perfect for bird-watching. And a winding drive along the Cape Peninsula, with its rugged coastal bluffs, beaches, and epic views. 
Looking for the adventure of a lifetime in Cape Town? Stay connected with a South Africa eSIM.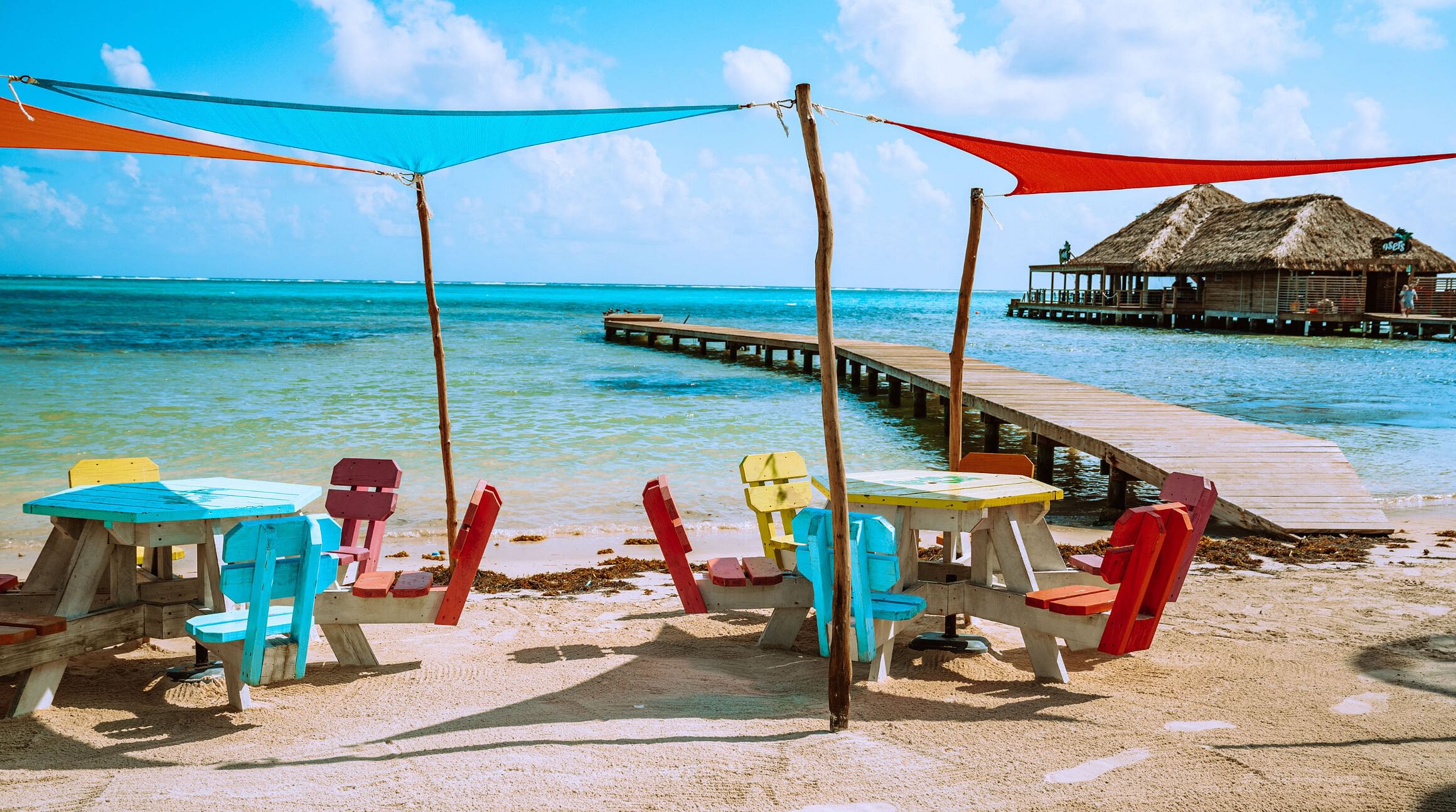 6. Ambergris Caye, Belize
Another best place to travel in April is Ambergris Caye, Belize. Located next to the largest barrier reef in the western hemisphere, Ambergris Caye is a diver's paradise. It's home to the Great Blue Hole, a huge underwater sinkhole approximately 44 meters deep and rich in marine life and biodiversity. 
If you're a first-timer, Shark Ray Alley and the Hol Chan Marine Reserve are great spots to start. This portion of the Belize Barrier Reef has crystal clear water and stunning sea life, including nurse sharks, stingrays, turtles, and coral reefs. It's a one-of-a-kind opportunity to explore the world's second-largest coral reef.
Exploring the deep blue in Ambergris Caye? Stay connected with a Belize eSIM.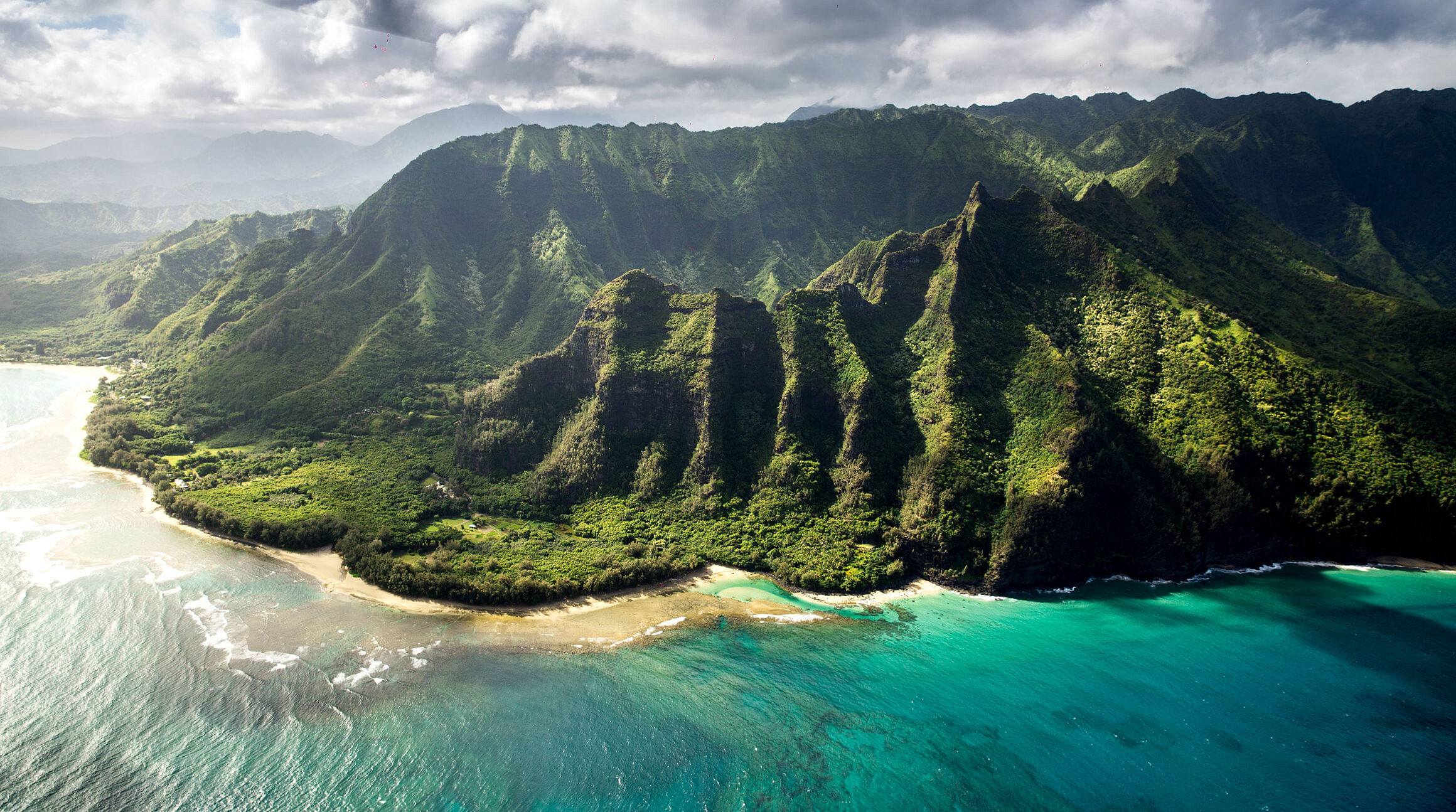 7. Hawaii, USA
With its awe-inspiring natural beauty and welcoming spirit, Hawaii is a place unlike any other. The eight Hawaiian islands have warm, sunny weather year-round, and April is the perfect time to visit if you hope to avoid the summer heat. Explore the archipelago's azure waters, lush rainforests, and active volcanoes for the trip of a lifetime. 
Head to Hawaii Volcanoes National Park, a UNESCO World Heritage Site and one of the few places you can come face to face with an active volcano. Visit Kauai's NaPali Coast for its emerald green cliffs, cascading waterfalls, and stunning views of the Pacific. And catch the sunrise from Haleakala National Park on the island of Maui. Translating to "House of the Sun," it's a once-in-a-lifetime experience.  
Jetting off to Hawaii? Stay connected with a United States eSIM.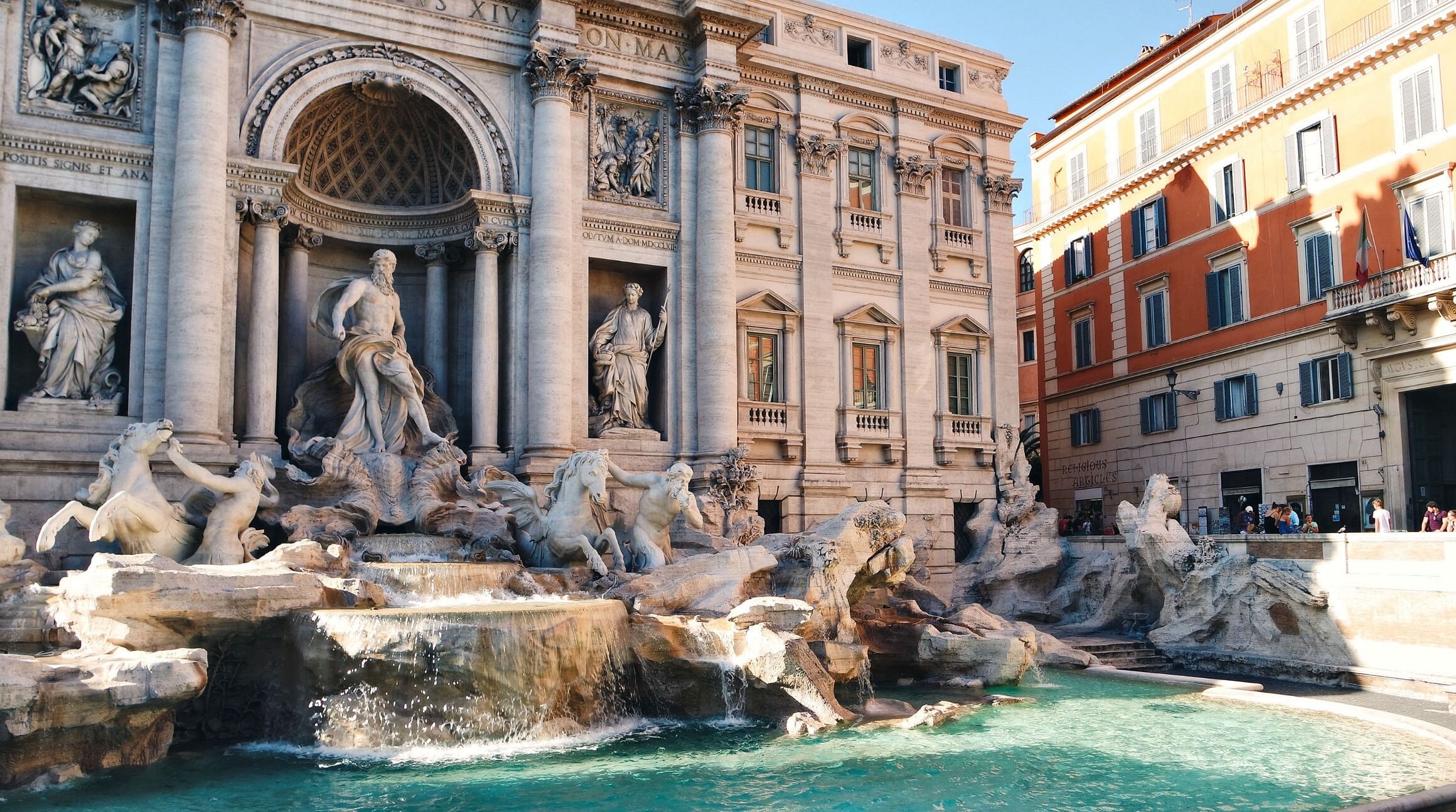 8. Rome, Italy
Next on our list of best places to travel in April is none other than the Eternal City. Rome has long been celebrated for its spectacular art, history, and culture — and for good reason. Here, you'll find some of the world's most iconic art, architecture, and (of course) food. Take your time, throw away your map (or at least put it in your back pocket), and savor everything Rome has to offer.
Wander Rome's historic center, stopping at landmarks like the Trevi Fountain, Pantheon, and Spanish Steps. Make your way to the Colosseum and Roman Forum to step back in time to the golden age of the Roman Empire. If you're an art aficionado, be sure to tour the iconic art collections at Museo e Galleria Borghese and the Vatican Museums. And don't miss the chance to taste foodie staples like cacio e pepe, carciofi alla Romana, and Roman-style pizza.
Planning a trip to Rome? Stay connected with an Italy eSIM.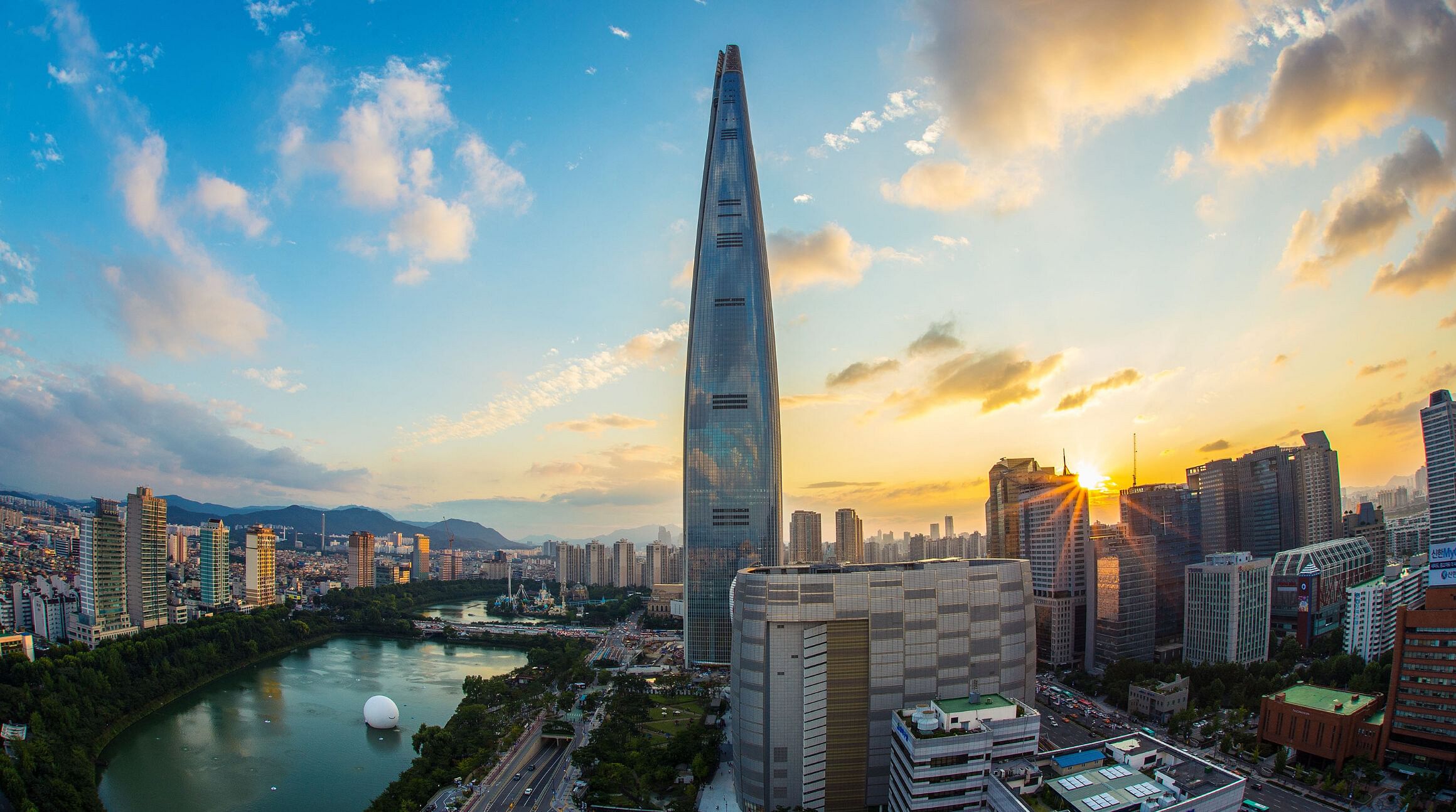 9. Seoul, South Korea
Moving on from ancient Rome to ultra-modern Seoul. The South Korean capital is the ultimate metropolis. Here you'll find soaring skyscrapers, centuries-old palaces, mouthwatering street food, and much more. The city is in full bloom in April, with cherry blossoms, tulips, and azaleas lining the streets.
The Changdeokgung and Gyeongbokgung palaces are breathtaking complexes with ornate architecture and beautifully landscaped gardens. Wander the narrow streets of Bukchon Hanok Village for a taste of traditional Korean culture and architecture. Take a stroll along the Cheong-gye-cheon Stream — a picturesque, tree-lined waterway in the heart of the city. And load up on street food delicacies like mandu (Korean dumplings) and pajeon (green onion pancakes) at Gwangjang Market.
Taking off to Seoul? Stay connected with a South Korea eSIM.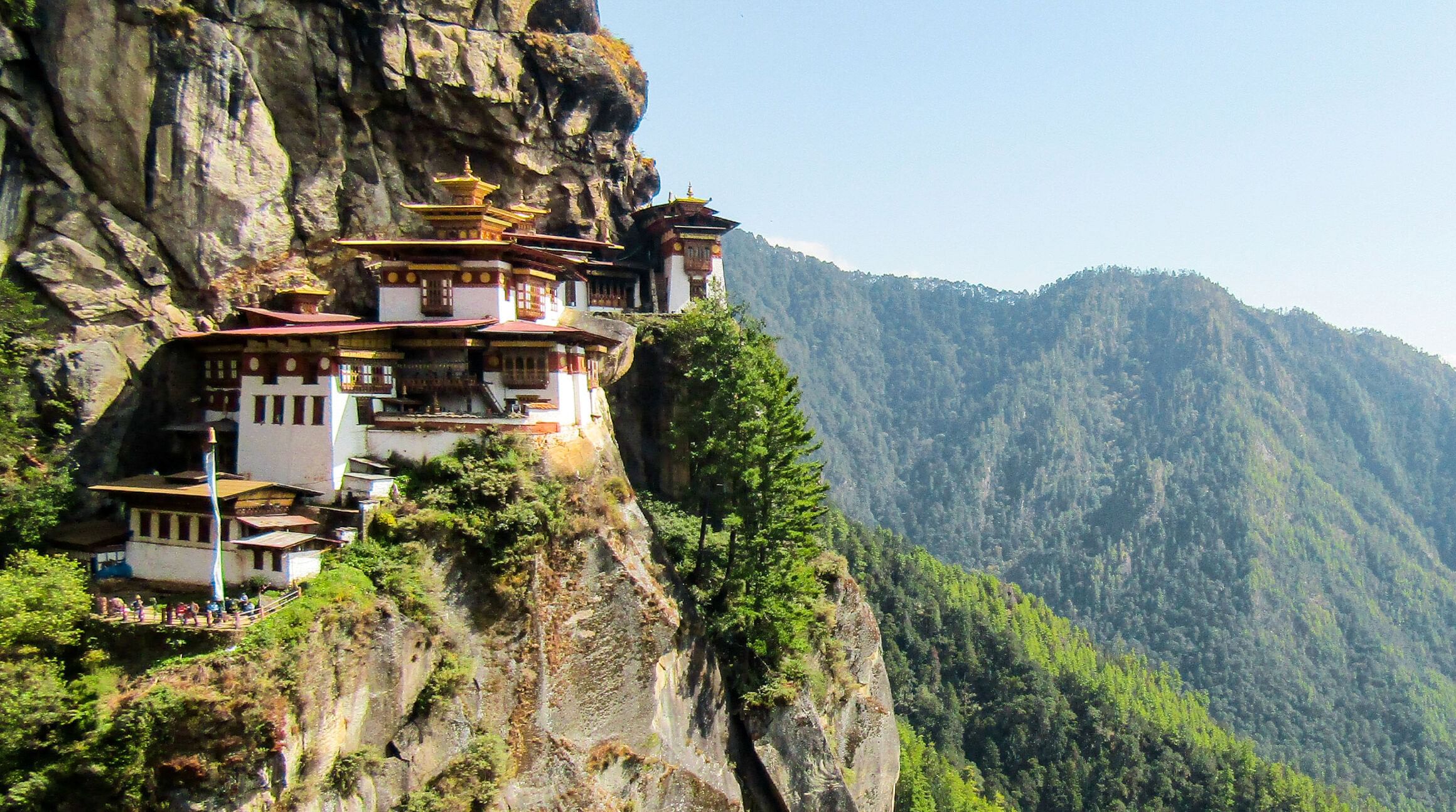 10. Paro Valley, Bhutan
If you're up for an off-the-beaten-track adventure, this best place to visit in April is for you. Bhutan's high altitudes, remote monasteries, and rich culture make it one of the most magical Himalayan countries. In a country that measures success by Gross National Happiness, the tourism mantra has long been "high value, low impact." Booking a guided tour to experience all The Kingdom of the Thunder Dragon has to offer is highly recommended.
The most iconic landmark in Bhutan is Tiger's Nest Monastery. Constructed in 1692, the sacred Buddhist site is perched on the side of a sheer cliff face, 3,000 meters above sea level. The three to four-hour hike to reach it is well worth it, especially in April when the mountain trail is lined with rhododendrons. Aside from Tiger's Nest, there's plenty to see in the Paro Valley, from beautiful dzongs to sacred monasteries and epic hiking trails. 
Ready for a Himalayan adventure? Stay connected with a Bhutan eSIM.
Stay Connected With an Airalo eSIM
No matter where your travels take you, stay connected with an Airalo eSIM. Airalo gives you access to affordable eSIMs for 200+ countries and regions — including each of our best places to travel in April.
Why Airalo? Here are a few reasons to use an Airalo eSIM when you travel:
Connect to a mobile network within minutes of arrival.
Choose from flexible local, regional, and global data plans.
Eliminate the need to find a local SIM vendor.
Say goodbye to expensive roaming charges.
Store multiple eSIM data plans on your device.
Running out of data? Top up in the Airalo app.
Where will you travel in April? Choose an Airalo eSIM to stay connected during your trip.