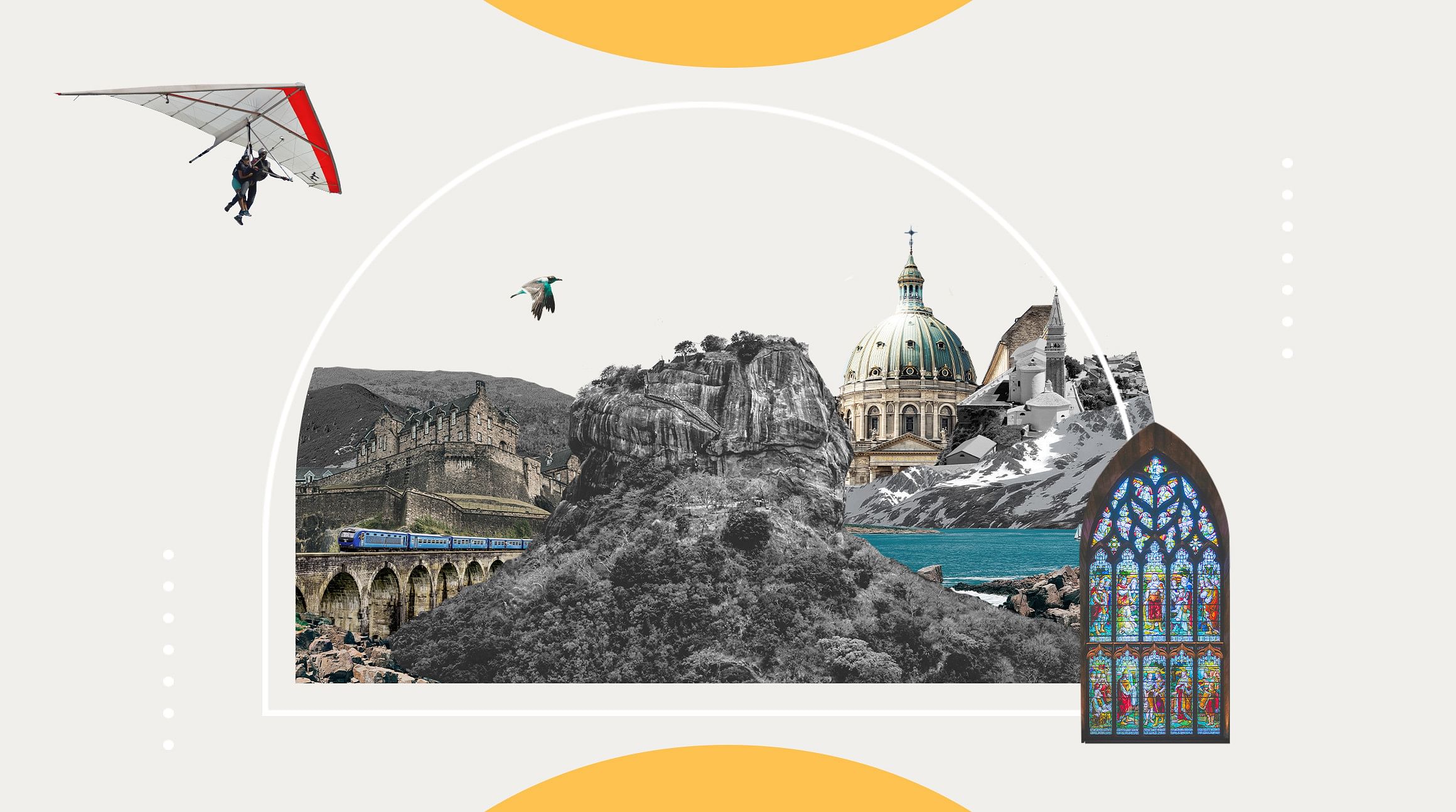 August is prime time to squeeze in one last adventure before school's back in session. Not sure where to travel? We've got you covered. We've compiled a list of the best beach destinations, arts and culture hubs, and more to help you decide. From the Edinburgh Festival Fringe to the Montenegro coast, plenty of epic adventures are in store. Keep reading to discover our list of the ten best places to travel in August.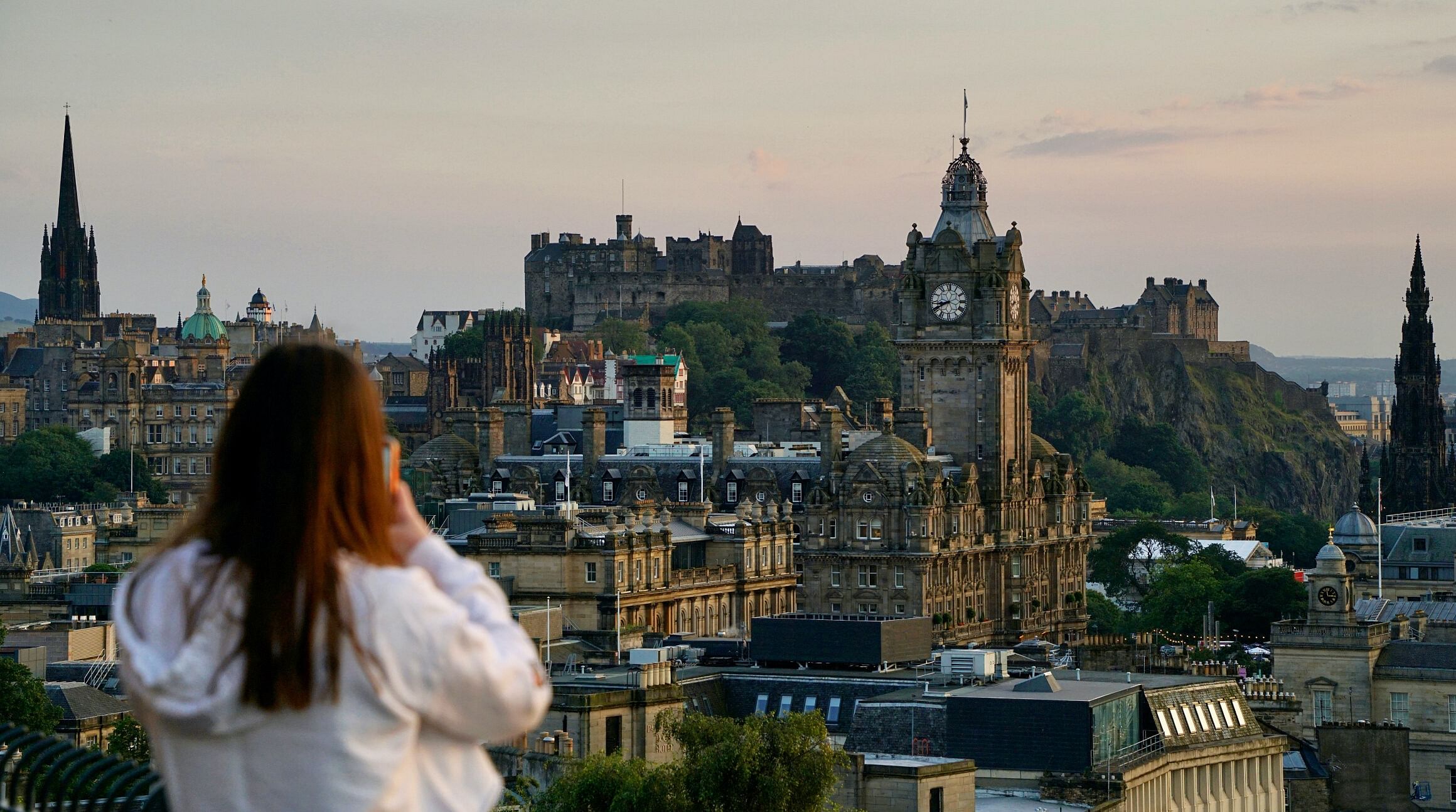 1. Edinburgh, Scotland
One of the best places to travel in August is Edinburgh. The Scottish capital is at its sunniest, and Edinburgh Festival Fringe is in full swing. The city center will be buzzing with buskers, street performers, and vendors. Attend a ticketed event or wander the medieval streets to catch a show at hundreds of stages around the city.
Take a breather and roam Holyrood Park, a 263-hectare expanse of moorland and dramatic crags just a five-minute walk from Edinburgh's Old Town. Hike to the top of Arthur's Seat for spectacular views of the city below. Stop at the Palace of Holyroodhouse, then wander the Royal Mile's cobbled streets toward Edinburgh Castle. Be sure to stop at St Gile's Cathedral and The Witches Well along the way. 
Taking off to Edinburgh? Stay connected with a Scotland eSIM.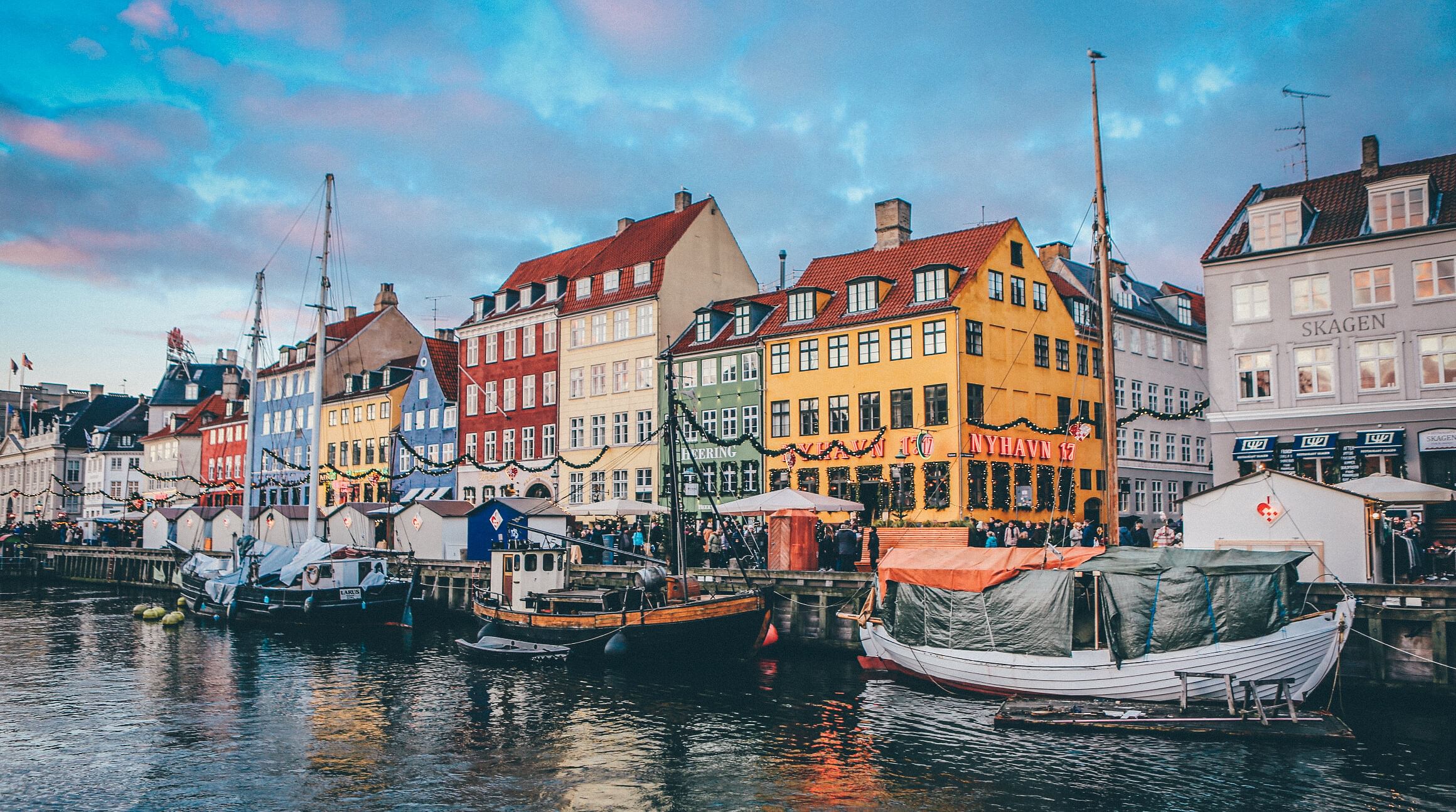 2. Copenhagen, Denmark
Next on our list of best places to travel in August is Copenhagen, Denmark. In summer, the Danish capital sees close to 17 hours of sunshine, making August prime time for a visit. One of the best ways to explore Copenhagen is by water. Take a boat tour or rent a kayak to cruise the city's iconic canals. 
Head to picturesque Nyhavn Canal and snag a table at an outdoor cafe to try traditional dishes like smørrebrød and rød pølse. Wander Frederiksborg Slot's peaceful park and baroque gardens. History buffs will relish in the Renaissance-styled fortress' 80-plus rooms filled with tapestries, portraits, and gilded decor. Head to Tivoli Gardens in the evening for a spectacular fireworks display (Saturdays) or open-air concert (Fridays).
Spending long summer days in Copenhagen? Stay connected with a Denmark eSIM.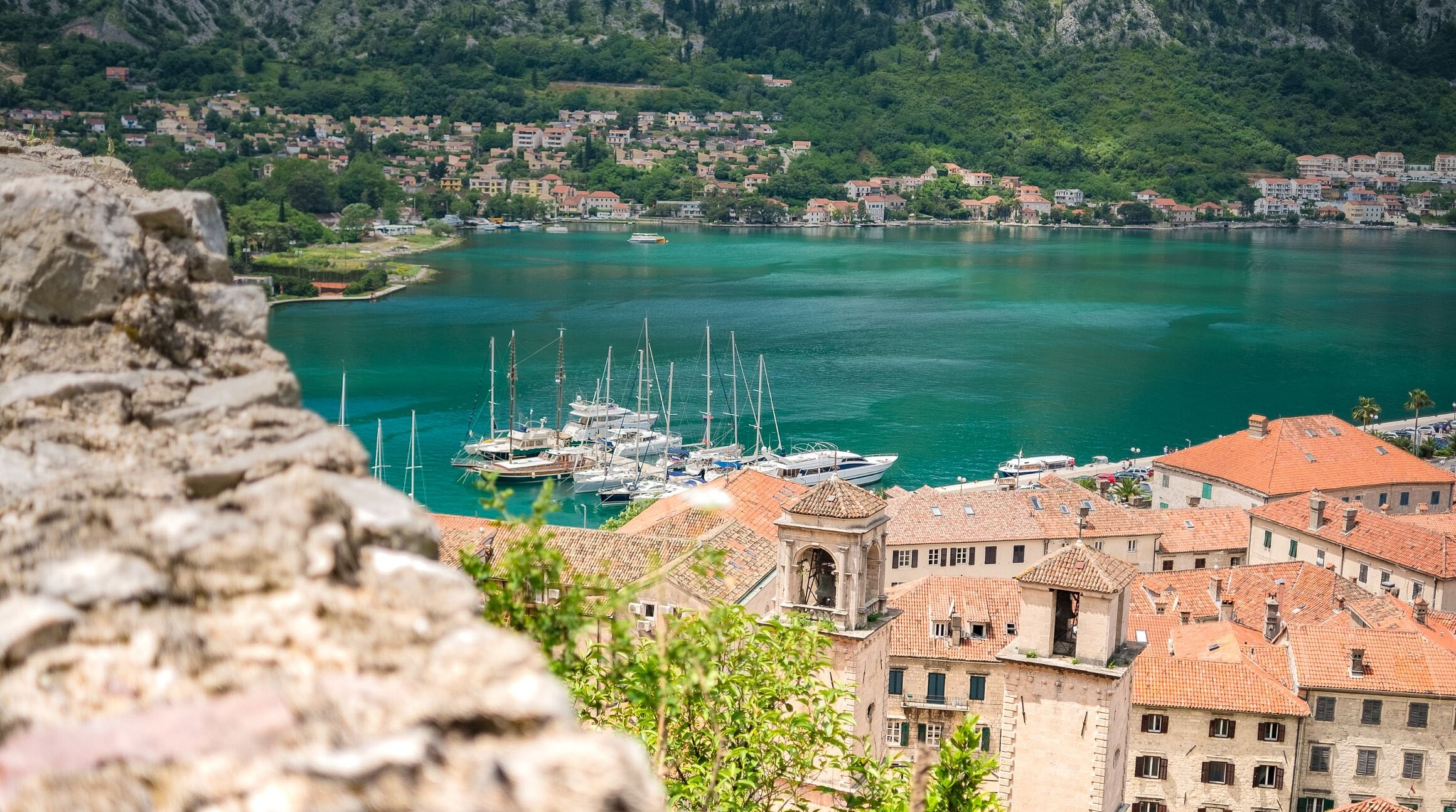 3. Montenegro Coast
Montenegro is the next stop on our list of best places to travel in August. This small country has some of the best coastal scenery in the Mediterranean. Here, you'll find 100km of coastline dotted with rocky headlands, sparkling coves, and ancient walled cities. Start at the Bay of Kotor and make your way toward the Albanian border, stopping at beaches and villages along the way.
In Kotor, walk the medieval city walls and climb 1350 steps to reach St. John's Fortress. At a height of 260m above sea level, you'll have a breathtaking view of the bay below. From Herceg Novi, take a taxi boat to Dobreč, where you'll find some of the cleanest waters in Montenegro. Meander along Petrovac's beachside promenade and skip the town beach in favor of more secluded spots like Lučice Beach and Buljarica Beach.
Heading to Kotor? Stay connected with a Montenegro eSIM.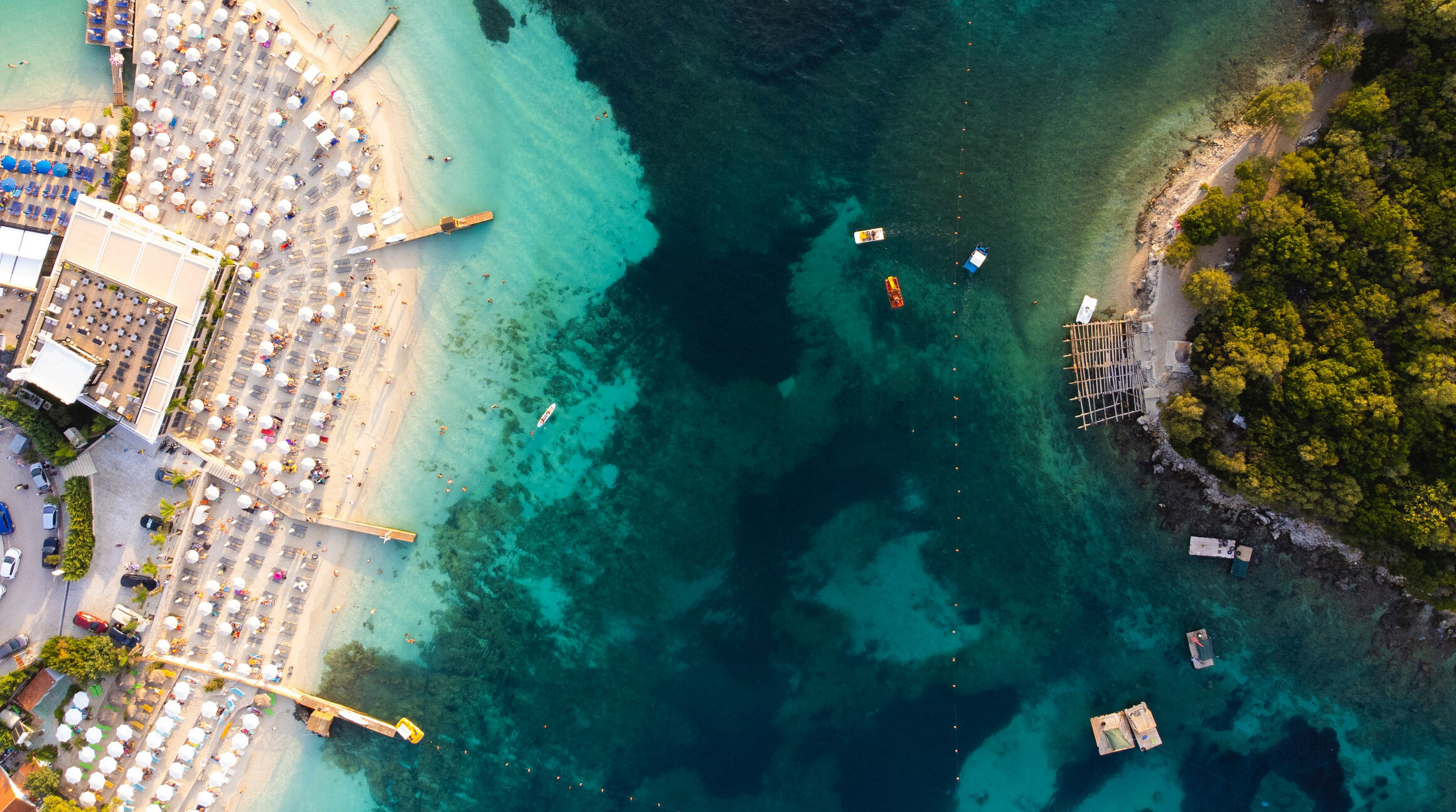 4. Albanian Riviera
The Albanian Riviera is another of the best places to travel in August. This scenic coastline, peppered with olive groves and ancient cities, stretches from Llogara Pass in the north to Ksamil near the Greek border. Its main resort towns are Durres, Sandara, and Ksamil, with stretches of gold sand beaches and turquoise waters.
Ksamil's three offshore islands are easy to reach by boat or kayak and are excellent places to swim, snorkel, and sunbathe. Corfu looms just off the coast and is a fantastic day trip. History buffs will find no shortage of activities, with three UNESCO World Heritage Sites within reach. The ancient city of Butrint, Gjirokastara's hilltop castle, and Durres' Roman amphitheater are must-see stops for your trip.
Traveling to the Albanian Riviera? Stay connected with an Albania eSIM.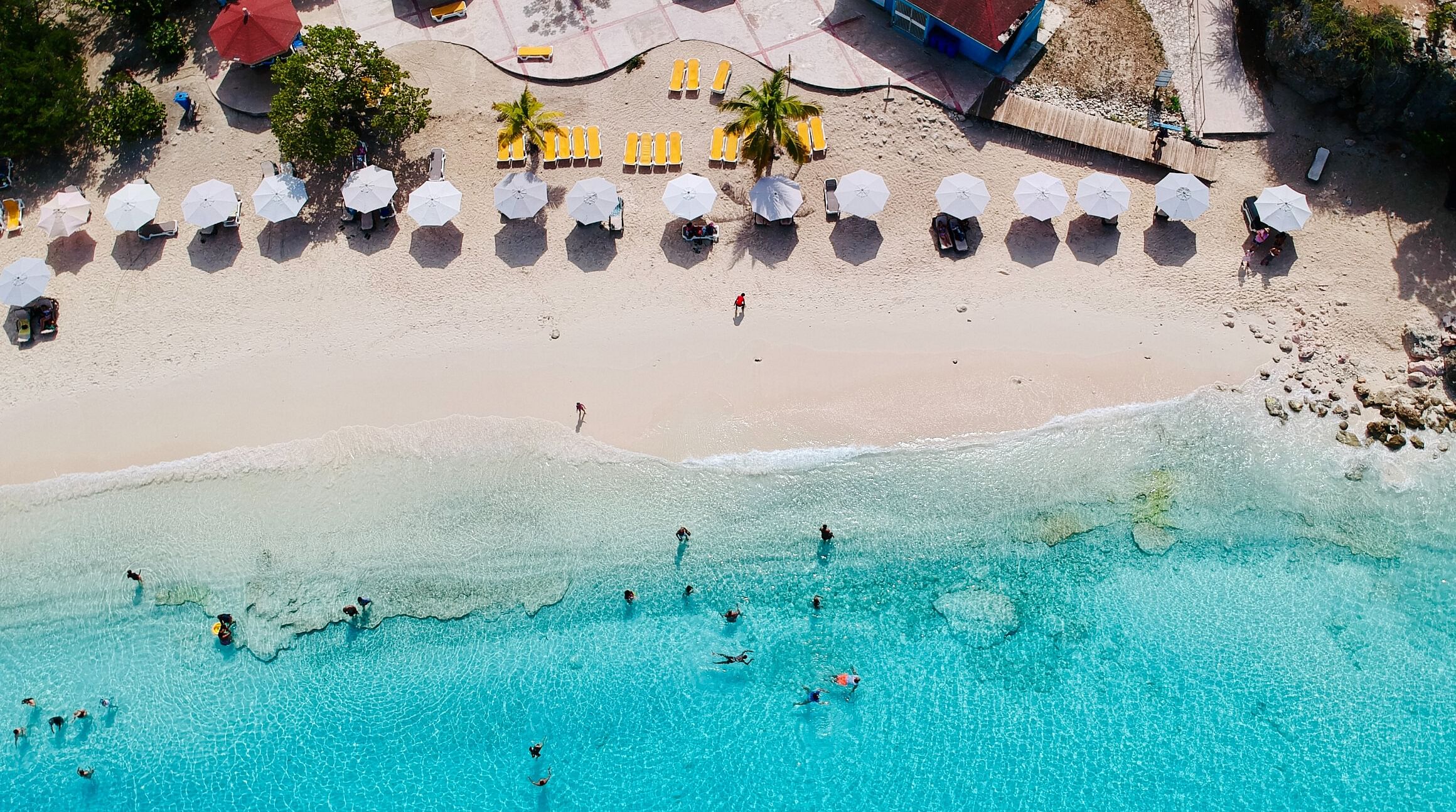 5. Curaçao, Caribbean
If you're after a Caribbean getaway, Curaçao is the best place to travel in August. Located just outside the hurricane belt, it stays sunny and storm-free through summer. With its charming Dutch architecture, excellent museums, and world-class snorkeling and diving, the island has plenty to offer every type of traveler. 
Curaçao's UNESCO-certified capital, Willemstad, is a great place to start. Wander its winding streets lined with candy-colored Dutch colonial buildings, visit the floating market to sample fresh fare from Venezuela, and stop in at one of the island's twenty museums. If a beach stay is more your vibe, head to one of the island's 35 beaches. Play Knip is the most famous, and Porto Mari is the top spot for divers to see coral reefs, shipwrecks, and marine life.
Exploring Curaçao? Stay connected with a Curaçao eSIM.

6. Ljubljana, Slovenia
Next up: Slovenia. The capital, Ljubljana, is one of Europe's greenest cities, and summer is one of the best times of year to visit. Ljubljana's car-free center is best explored by bicycle. Rent a bike and cycle along the Ljubljana River that flows through the colorful city, stopping to sightsee along the way.
Start in Prešeren Square, the city's focal point, where you'll find the pink Franciscan Church of the Annunciation and the Triple Bridge. After a short ride along the river, you'll arrive at the legendary Dragon Bridge, named for the city's most famous, mythical resident. Take the funicular to the top of Castle Hill to explore Ljubljana Castle and overlook the city below. In the evening, watch the sunset from one of the terraced cafes along the river.
Cycling through Ljubljana? Stay connected with a Slovenia eSIM.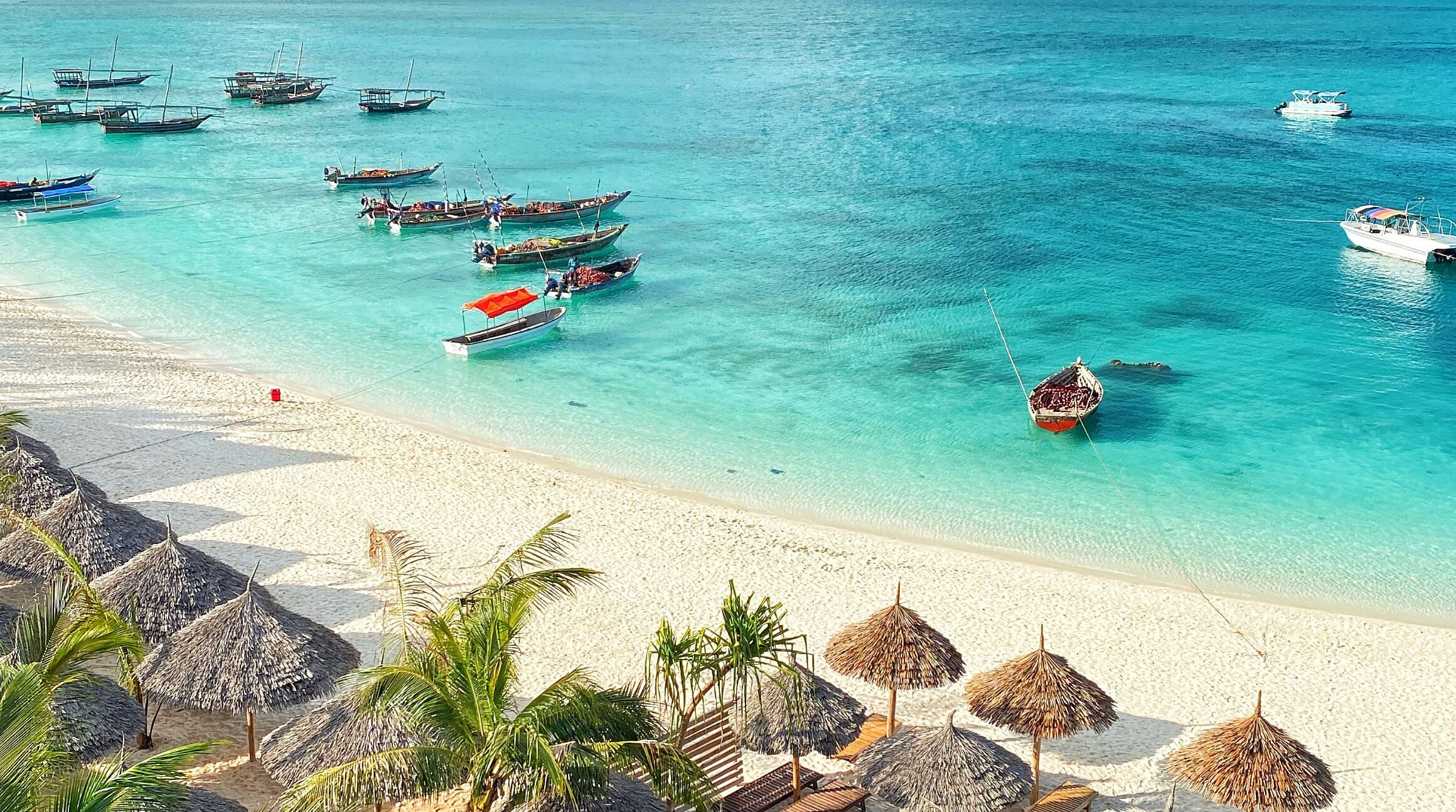 7. Zanzibar, Tanzania
If you're after a tropical vacation, Zanzibar is for you. It makes our list of best places to travel in August for its white sand beaches, clear waters, and next-level diving. But that's not all — Zanzibar's historical Stone Town blends African, Indian, Arabic, and Persian influences and is another must for your trip.
Kick off your trip at the Forodhani Gardens in Stone Town, where seaside vendors sell local dishes like spice cake and grilled pweza (octopus). Explore the Old Fort and House of Wonders, then wander Stone Town's narrow alleyways towards the Palace Museum and Darajani Market. Head to the northern villages of Nungwi and Kendwa for idyllic stretches of white sand and turquoise water, perfect for swimming, kayaking, and diving. 
Jetting off to Zanzibar? Stay connected with a Tanzania eSIM.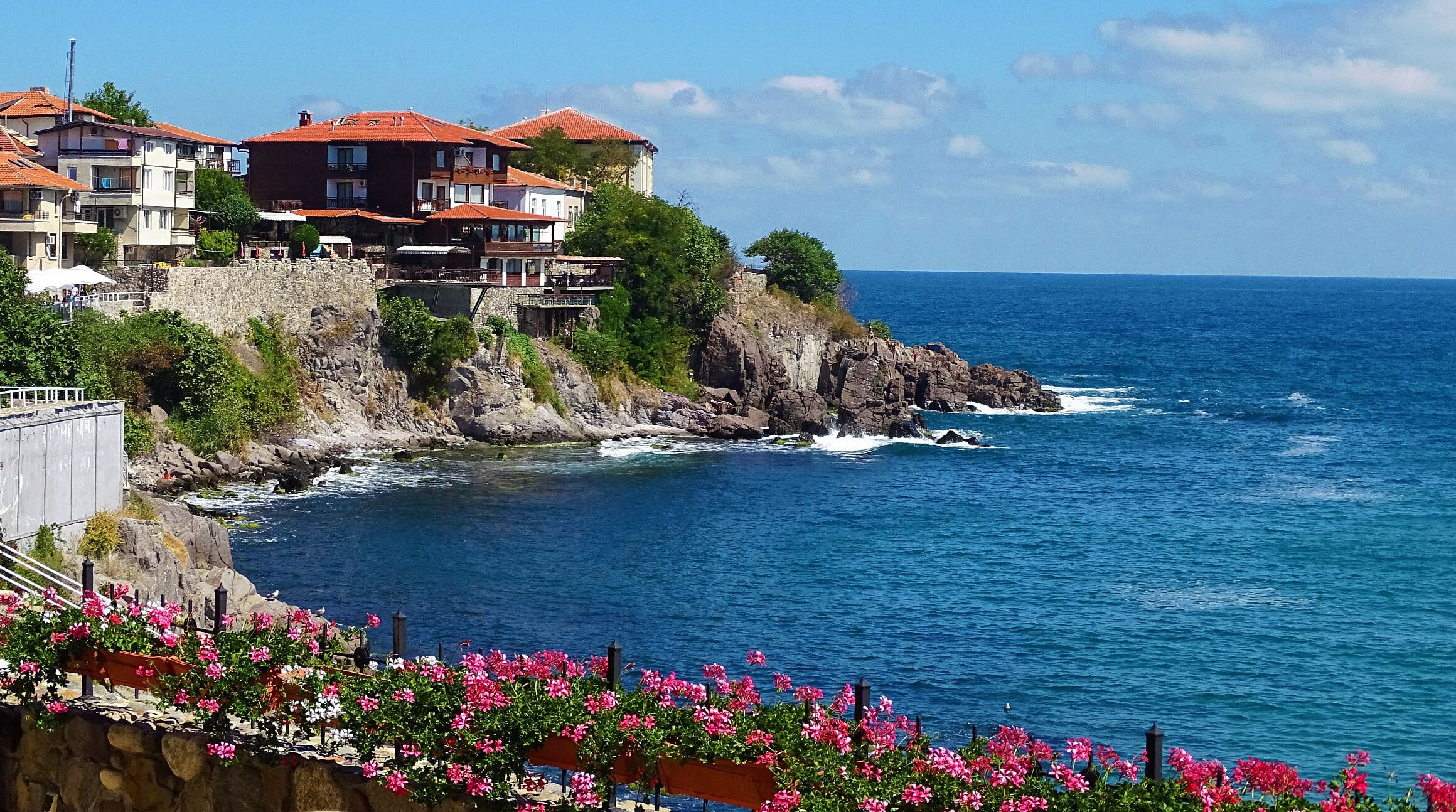 8. Sozopol, Bulgaria
Sozopol, Bulgaria, is next on our list of best places to travel in August. This ancient seaside town is the perfect blend of Black Sea beaches and historical attractions. Plus, it's an easy day trip from Burgas, with buses leaving every hour. If you visit towards the tail end of August, you'll get a chance to catch the Apollonia Arts Festival.
Step back in time and wander the Old Town's stone-laid streets, lined with traditional wooden houses from the 19th century. Make your way to the city's reconstructed fortress walls and walk along them to the Ancient Gate of Sozopol. Visit the Archaeological Museum to explore Sozopol's history and glimpse the Sozopol vampire. And top off your trip with a boat tour around the coast and a dip in the Black Sea. 
Taking a trip to Bulgaria? Stay connected with a Bulgaria eSIM.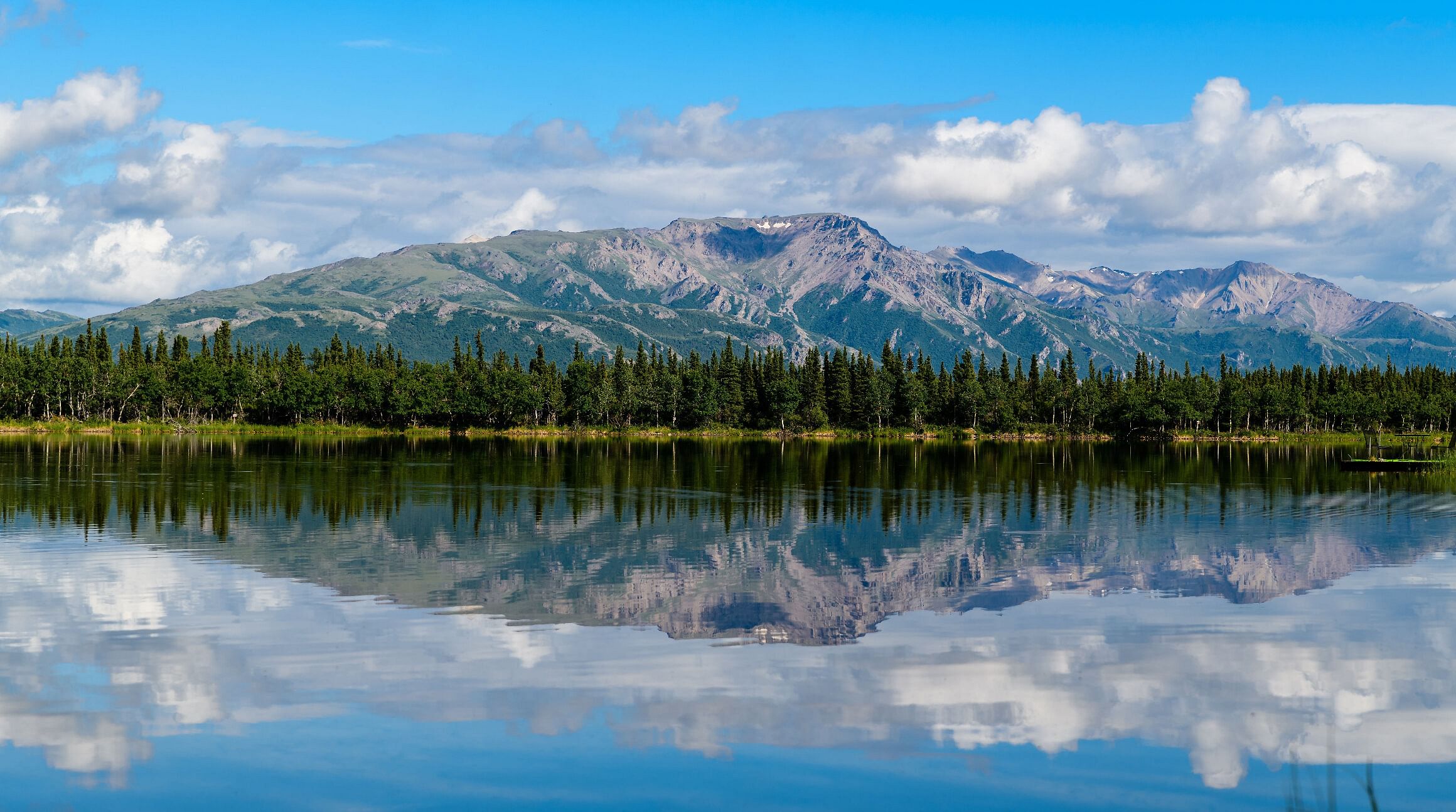 9. Alaska, USA
If you want to explore Alaska but aren't ready to brave the cold, August is one of the best months to go. Come August, temperatures hover between 10°C to 21°C, making it an ideal time for an outdoor adventure. And Alaska has plenty to offer, from hiking and camping to kayaking and glacier trekking. 
Denali National Park tops nearly every Alaskan to-see list and for good reason. It's one of the United States' largest national parks and is a huge expanse of untouched wilderness. In August, you'll have the chance to see grizzly bears, moose, bald eagles, and more in their natural habitat. Take a boat tour or cruise to Glacier Bay, a UNESCO World Heritage Site renowned for its tidewater glaciers and towering ice formations. 
Going on an Alaskan adventure? Stay connected with a USA eSIM.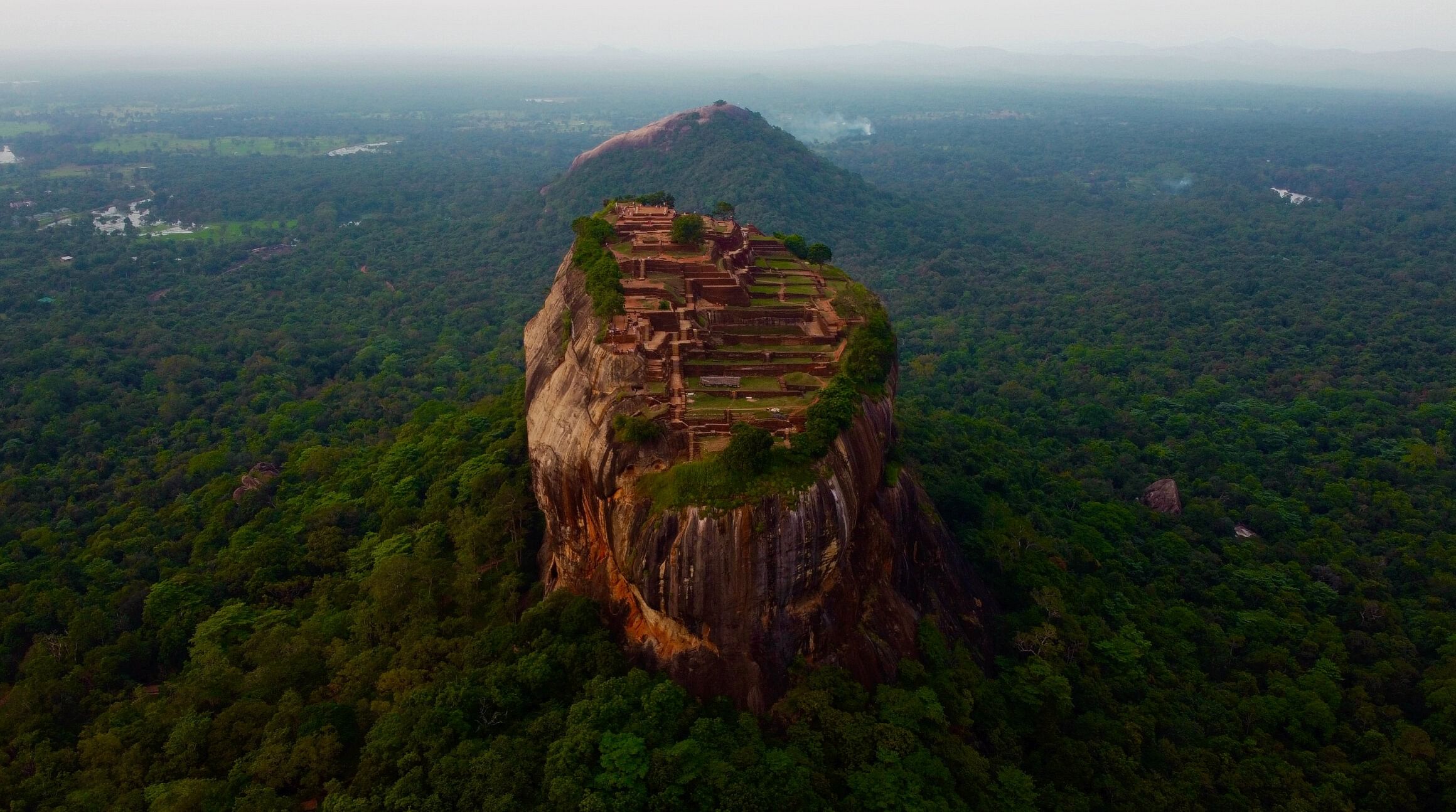 10. Sri Lanka
Sri Lanka is the final stop on our list of best places to visit in August. At this time of year, you can expect good weather, low prices, and fewer crowds — especially in the northeast. Catch a wave at Arugam Bay (considered the best surf in the country) or relax on Nilaveli's four-kilometers of sandy beach. For snorkeling, take a short boat ride to Pigeon Island, one of the country's two marine parks. 
You'll also find good weather further inland. Visit Sigiriya, a dramatic rock fortress in Sri Lanka's central plains. On its flat-topped summit, you'll find ruins of the ancient kingdom of Kassapa and a mind-blowing view of the landscape below. In Kandy, the country's spiritual hub, Esala Perahera (Festival of the Tooth) celebrations will be in full swing. The 10-day festival features five processions of musicians, chieftains, and elephants to the Temple of the Sacred Tooth.
Planning a trip to Sri Lanka? Stay connected with a Sri Lanka eSIM.
Stay Connected With an Airalo eSIM
No matter where your travels take you, stay connected with an Airalo eSIM. Airalo gives you access to affordable eSIMs for 200+ countries and regions — including each of our best places to travel in August.
Why Airalo? Here are a few reasons to use an Airalo eSIM when you travel:
Connect to a mobile network within minutes of arrival.
Choose from flexible local, regional, and global data plans.
Eliminate the need to find a local SIM vendor.
Say goodbye to expensive roaming charges.
Store multiple eSIM data plans on your device.
Running out of data? Top up in the Airalo app.
Where will you travel in August? Choose an Airalo eSIM to stay connected during your trip.