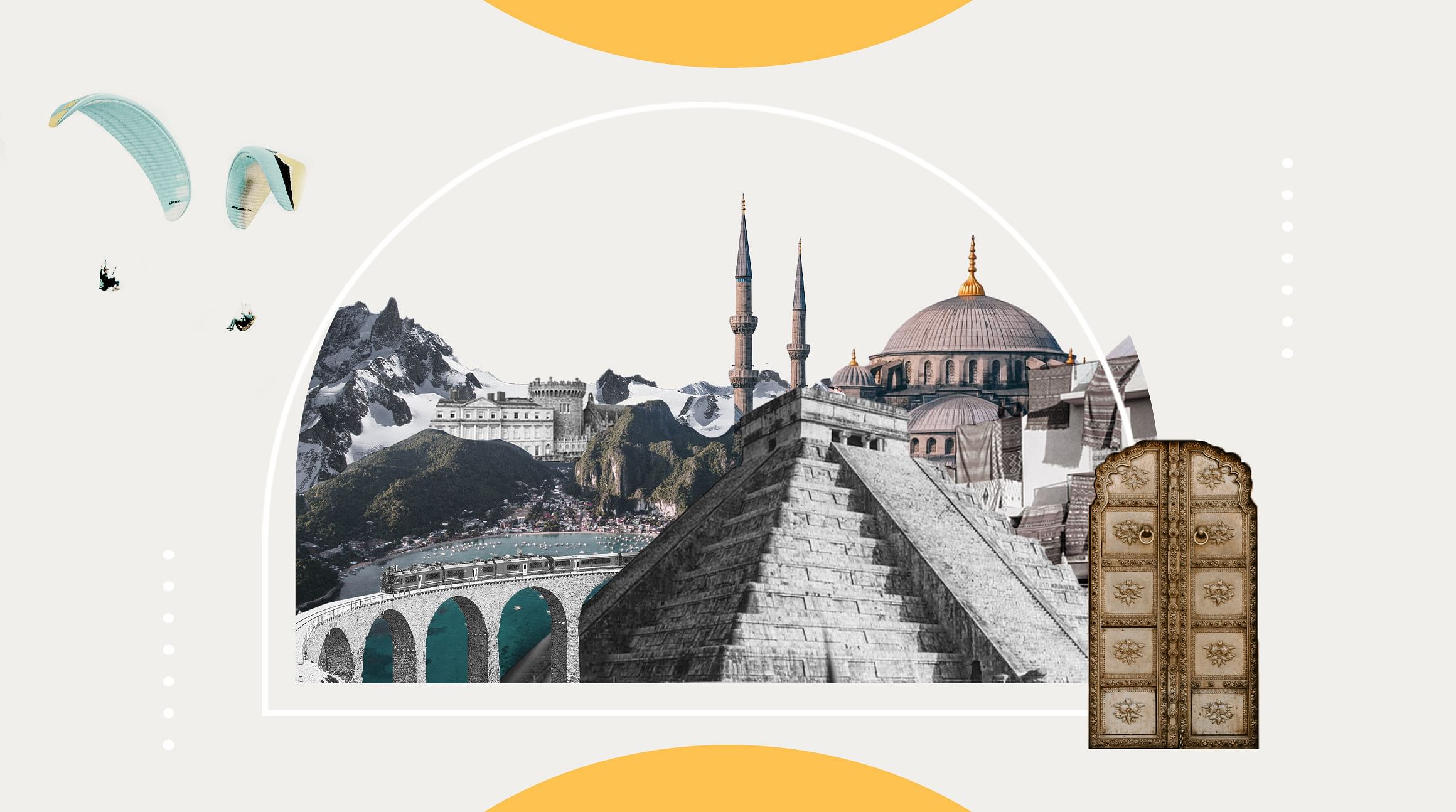 March marks the start of spring and the end of the chilliest season (in the Northern Hemisphere, at least). It's the perfect time to check must-see destinations off your bucket list before they become packed with late spring and summer tourists. To get your wheels turning, we've compiled a list of the ten best places to travel in March.
Read on — travel inspiration awaits!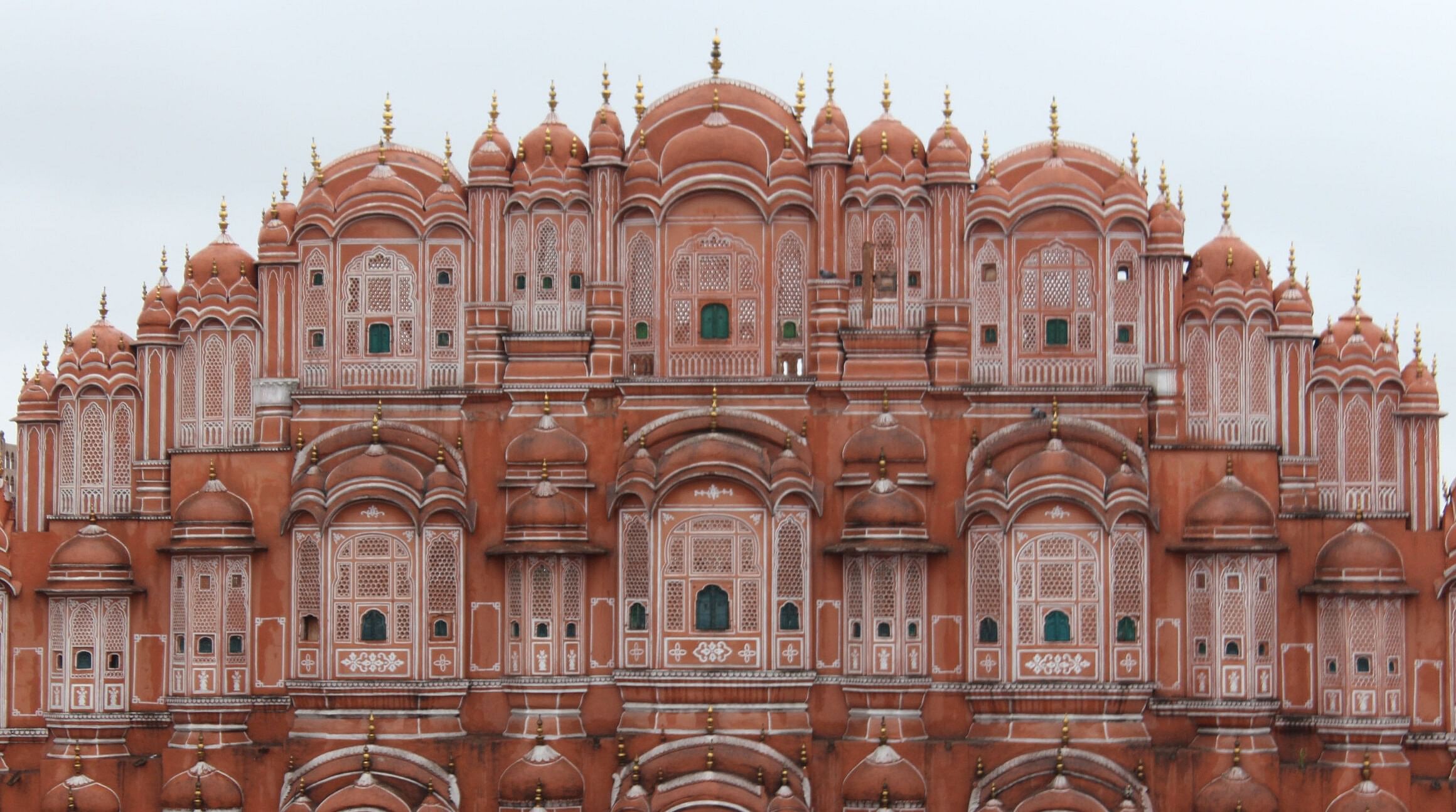 1. Jaipur, India
The Pink City tops our list of the best places to travel in March. The festival of Holi (nicknamed the "Festival of Colors") kicks off this month, and the city comes alive with clouds of rainbow-colored powder. Join in the two-day festival that marks the coming of spring by playing with colors (gulal), tucking into a plate of gujiya, and singing and dancing with the locals.
Named for its blush-colored buildings, Jaipur is one of India's most vibrant and picturesque cities. Head to the iconic Hawa Mahal and admire its intricate facade of red and pink sandstone. Take a trip to the Jal Mahal to see a palace that seemingly floats atop a lake. And be sure to visit Nahargarh Fort, where you'll have a 360-degree view of the dusty pink city.
Planning a trip to Jaipur? Stay connected with an India eSIM.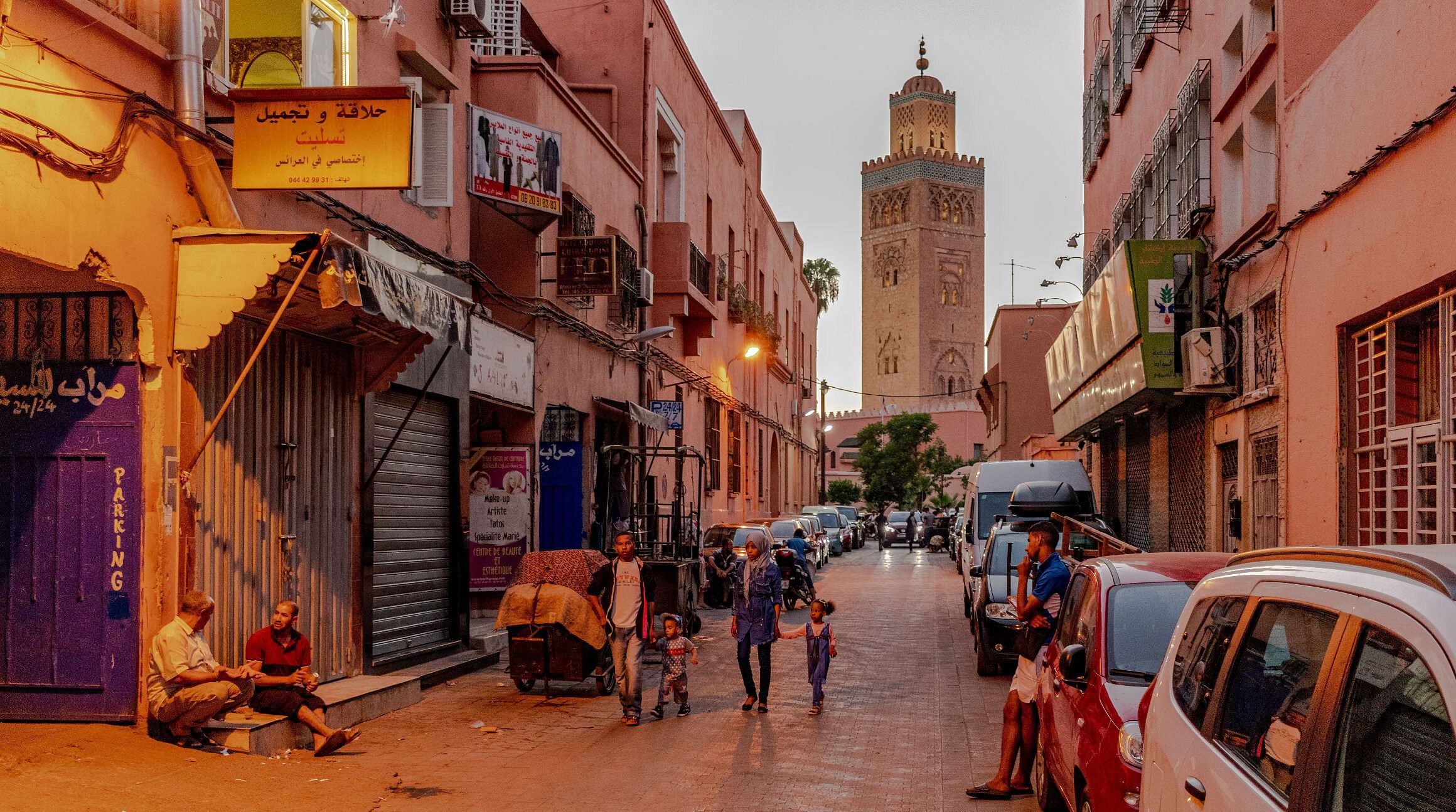 2. Marrakech, Morocco
Next on our list of best places to travel in March is Marrakech, Morocco (try saying that three times fast!). The Moroccan capital is a fascinating place where Europe, Africa, and the Middle East merge. From its ancient medina and bustling souks to its galleries and garden oases, Marrakech is a sight to behold. And with pleasant temperatures and fewer tourists, March is the perfect time of year to visit. 
Visiting Marrakech's world-famous medina (a UNESCO World Heritage Site) is a must. Allow yourself to get lost in a labyrinth of narrow alleyways and bustling souks selling everything from silver teapots and hand-woven carpets to fragrant spices and fresh dates. In the evening, make your way to the Djemma el Fna, an enormous public square filled with steaming and smoking food stalls. Score a seat at a rooftop restaurant to watch the sun slowly set over the medina. Perfection.
Taking off to Marrakech? Stay connected with a Morroco eSIM.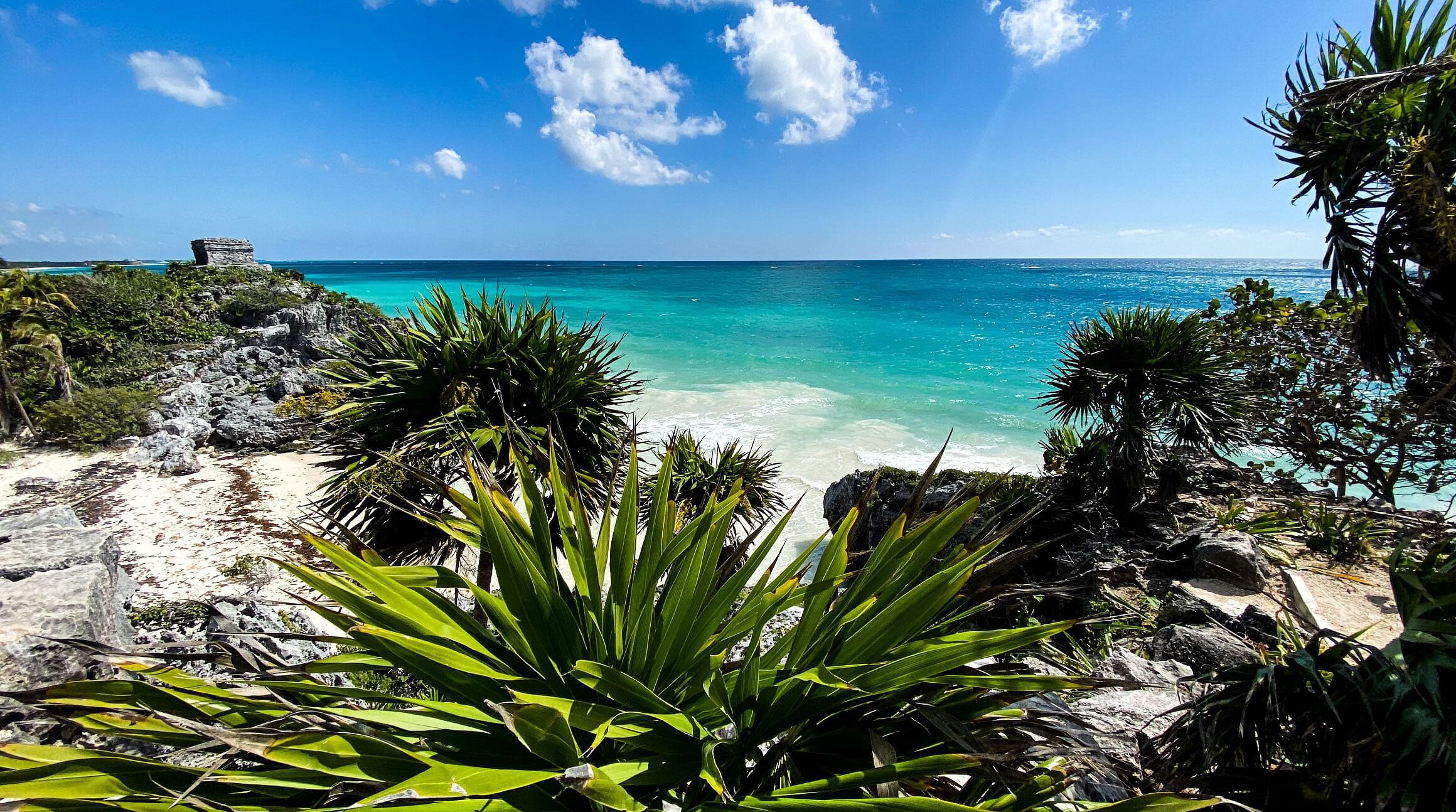 3. Yucatan, Mexico
Is a tropical vacation more your vibe? Jet off to the next destination on our list of best places to travel in March. This sunny peninsula on the southeast tip of Mexico is home to pristine beaches, ancient Mayan ruins, and charming cities. March to May is shoulder season, making it the perfect time for warm (rather than unbearably hot) weather, affordable prices, and fewer tourists. 
Bordered by the Caribbean Sea and the Gulf of Mexico, the Yucatan peninsula is brimming with world-famous beaches like Tulum and Playa del Carmen. Travel inland to marvel at the Mayan ruins of Chichen Itza, a UNESCO World Heritage Site and one of the New Seven Wonders of the World. And take a trip to Merida, with its distinctive blend of Mayan and Spanish influences, to try traditional dishes like cochinita pibil and sopa de lima.
Chasing the sun to Yucatan? Stay connected with a Mexico eSIM.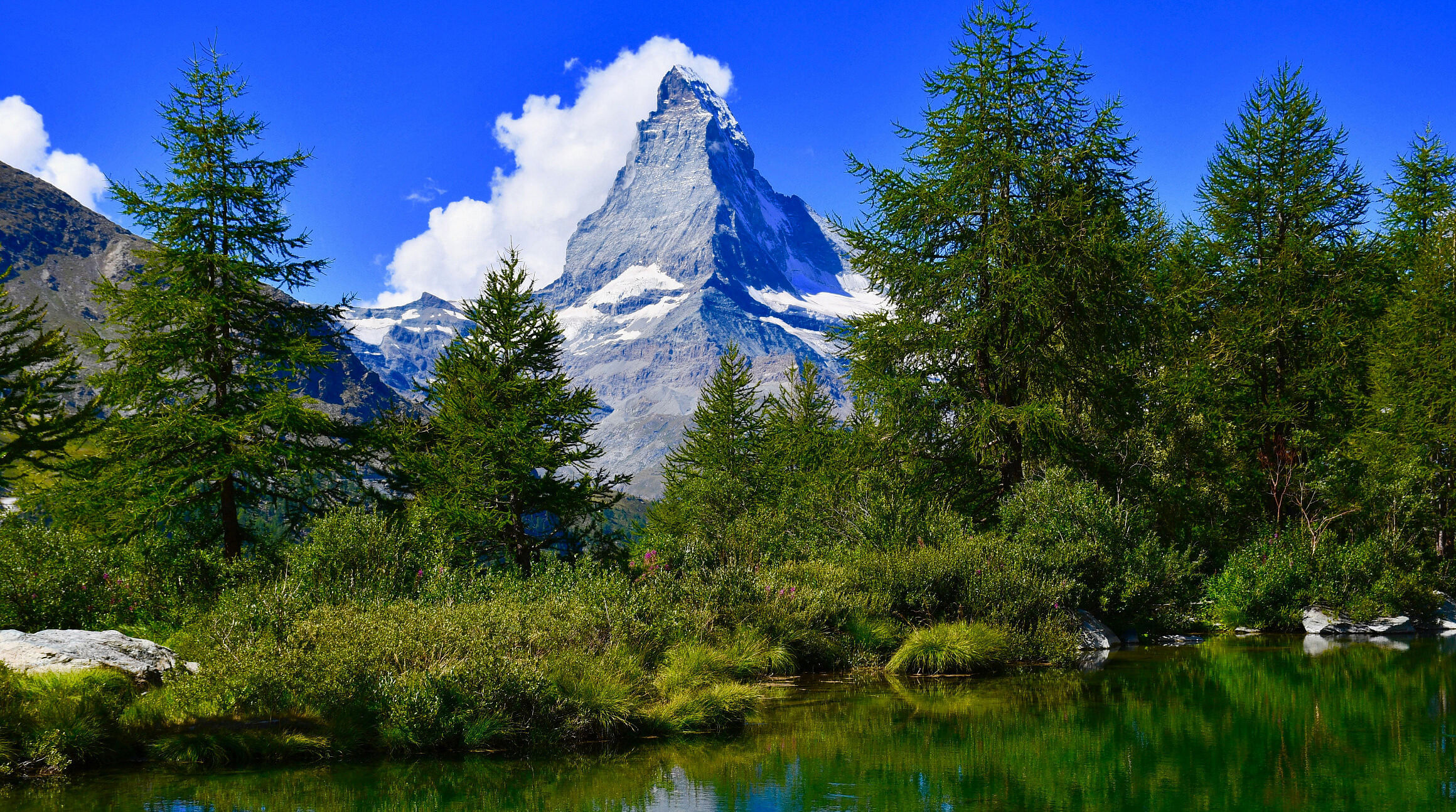 4. Zermatt, Switzerland
If you're chasing snow (rather than sun), there's no better place to travel than Zermatt. Home to the legendary Matterhorn mountain, Zermatt boasts Europe's highest ski area. And it's open 365 days a year. The spring ski season starts in March, and longer days coupled with milder temperatures make for bluebird days spent on the slopes.
Skiing not your thing? Not to worry — there's plenty more to explore in Zermatt. The village itself is fairytale-like (and car-free!). Spend the day wandering quaint streets towards the old town, or Hinterdorf, where you'll find centuries-old cobblestone streets and traditional alpine buildings. Take Europe's highest cog railway to the peak of the Gornergrat, where you can see spectacular views of the Matterhorn and the Swiss alps.
Hitting the slopes in Zermatt? Stay connected with a Switzerland eSIM.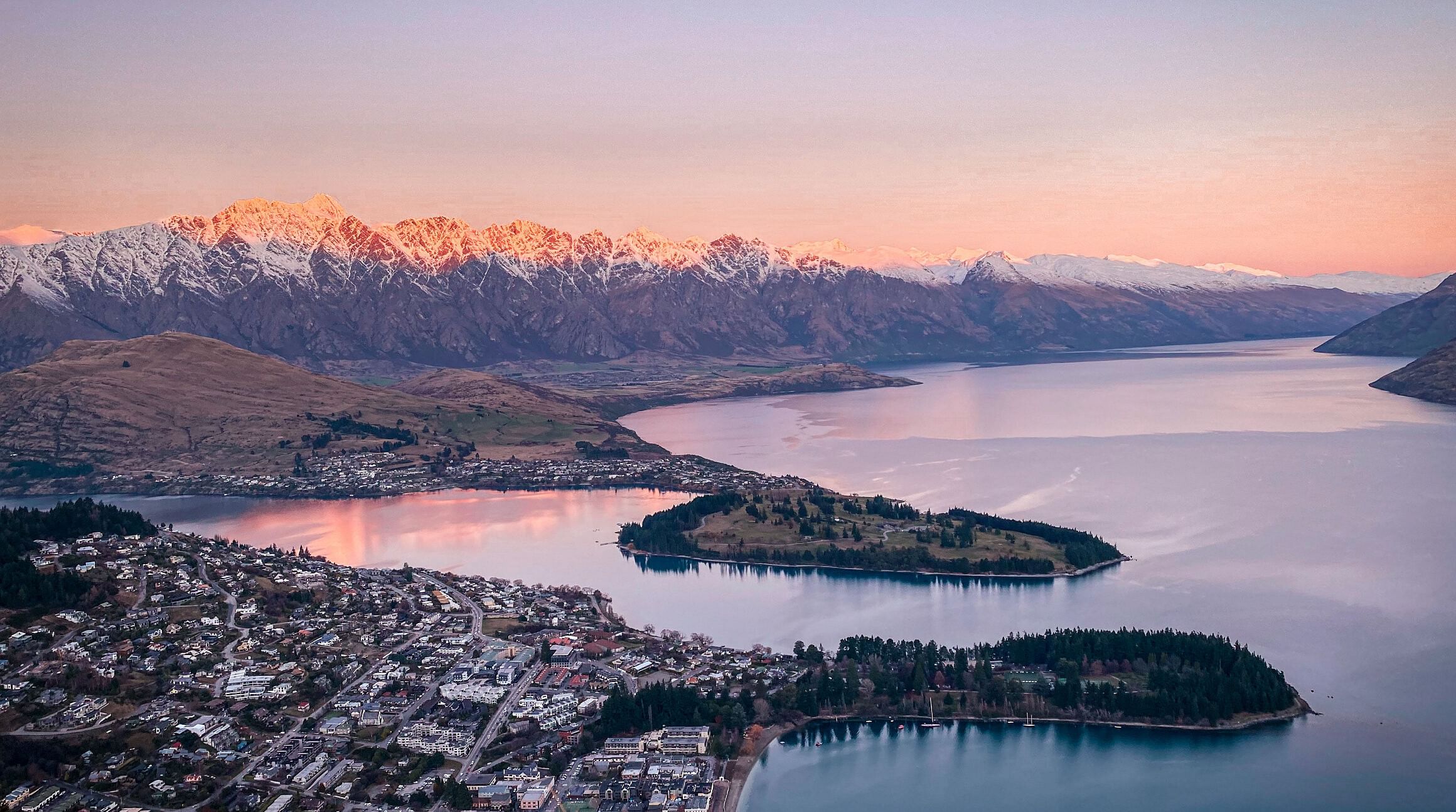 5. Queenstown, New Zealand
Next up on our list of best places to travel in March is Queenstown, New Zealand. If you're an adventure-seeker, this is the ideal destination for you. Dubbed the "adventure capital of the world," Queenstown boasts plenty of thrilling activities, from white water rafting and heliskiing to canyon swinging and bungee jumping (from the world's first bungee jump, no less).
Aside from being an adrenaline junkie's paradise, Queenstown is drop-dead gorgeous. Nestled against the shores of Lake Wakatipu and the dramatic Southern Alps, it serves up truly stunning views. If you're less thrill-seeker, more outdoors enthusiast, explore the area's many walking and hiking trails. Try the Queenstown Hill walk, a favorite with locals that offers a breathtaking 360-degree panorama.
Thrill-seeking in Queenstown? Stay connected with a New Zealand eSIM.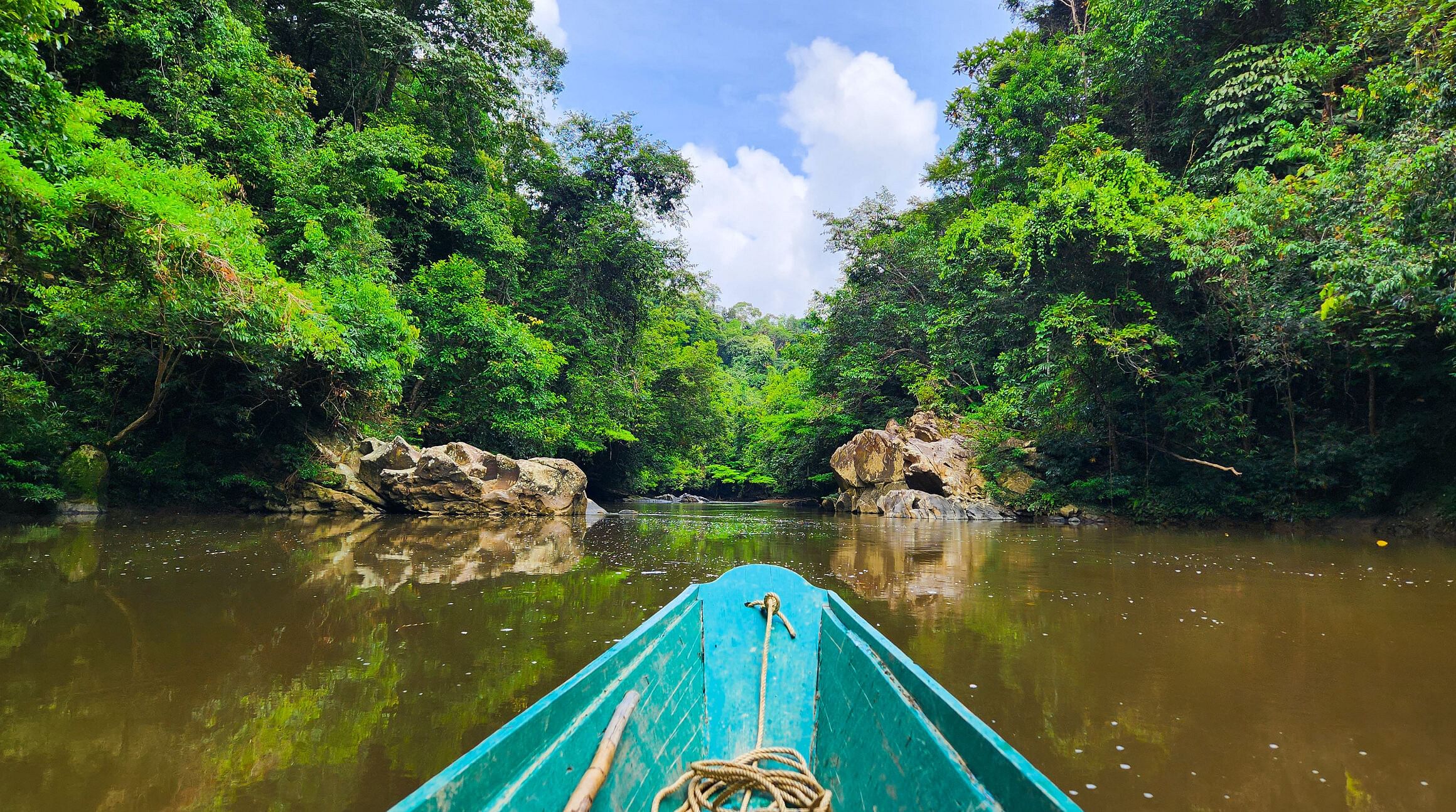 6. Borneo, Malaysia
Another of our best places to travel in March is the island of Borneo. This unique island straddling the Equator is a nature lover's paradise. Its lush rainforest is one of the oldest in the world and home to several endemic and endangered species, including the Bornean orangutan, Sumatran rhino, Bornean pygmy elephant, and more.
Borneo is shared by Malaysia and Brunei in the north and Indonesia in the south. Most visitors stick to the Malaysian states of Sabah and Sarawak, where there's an abundance of natural beauty as well as travel infrastructure. Activities to check off your bucket list include: trekking through Bako National Park, taking a guided trip to an Iban longhouse, visiting an orangutan rehabilitation center, and swimming with sea turtles at Lankayan Island.
Jetting off for a Borneo adventure? Stay connected with a Malaysia eSIM.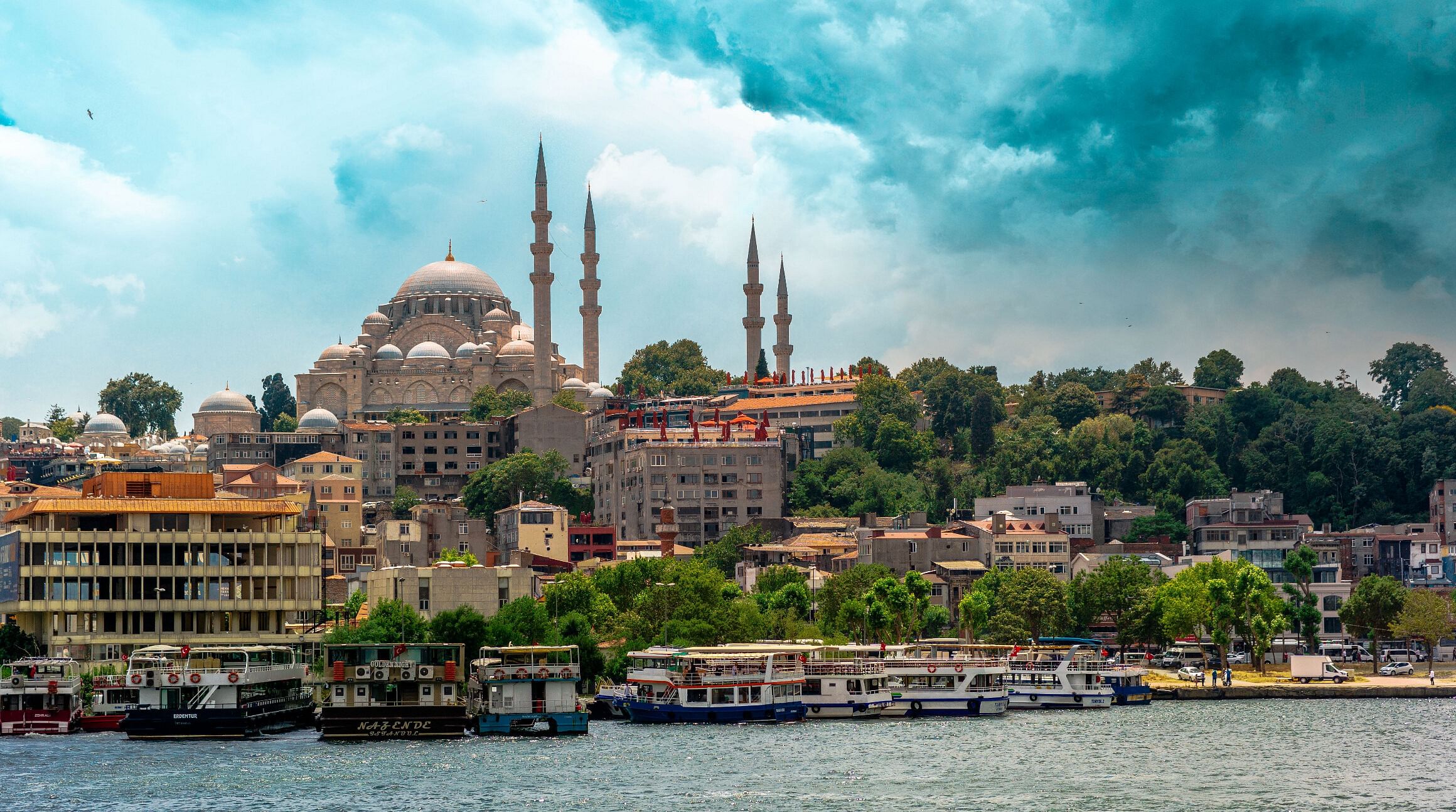 7. Istanbul, Turkey
Istanbul is the next stop on our list of best places to travel in March. With one foot in Europe and the other in Asia, Istanbul is one of the world's most fascinating cities. The list of things to see, do, and eat in Istanbul is endless — and impossible to achieve in a single trip. However, a few must-see attractions top every traveler's first (and certainly not last) list. 
Start your Istanbul adventure in Sultanahmet. Here you'll find the city's major sights, including the breathtaking Hagia Sofia, Blue Mosque, and Topkapi Palace. Within walking distance is the Grand Bazaar, one of the world's oldest and largest covered markets, and the 16th-century Spice Bazaar. And leave time for food: no trip to Istanbul is complete without trying iconic street foods like balık ekmek (a fish sandwich) and kumpir (the ultimate baked potato).
Are your sights set on Istanbul? Stay connected with a Turkey eSIM.
8. Seville, Spain
Seville in southern Spain is one of the best places to travel in March. Summers are scorchers, and March makes for milder days to explore all the Andalusian capital has to offer. Seville is the birthplace of flamenco and is famed for its mudéjar architecture that blends Islamic and Catholic styles. With its cobbled alleys, flamenco and tapas bars, and the world's biggest gothic cathedral, there's no shortage of things to see. 
The best way to explore Seville is by bicycle. You can rent one along the Guadalquivir River and set off on one of several bike paths that snake through the city. Be sure to include the Torre del Oro, Plaza de Espana (pictured above), Royal Alcazar (a UNESCO World Heritage Site), and Cathedral in your route. After a day of cycling, make your way to the colorful gypsy quarter of Triana for tapas, churros, and a flamenco show. 
Setting off for Seville? Stay connected with a Spain eSIM.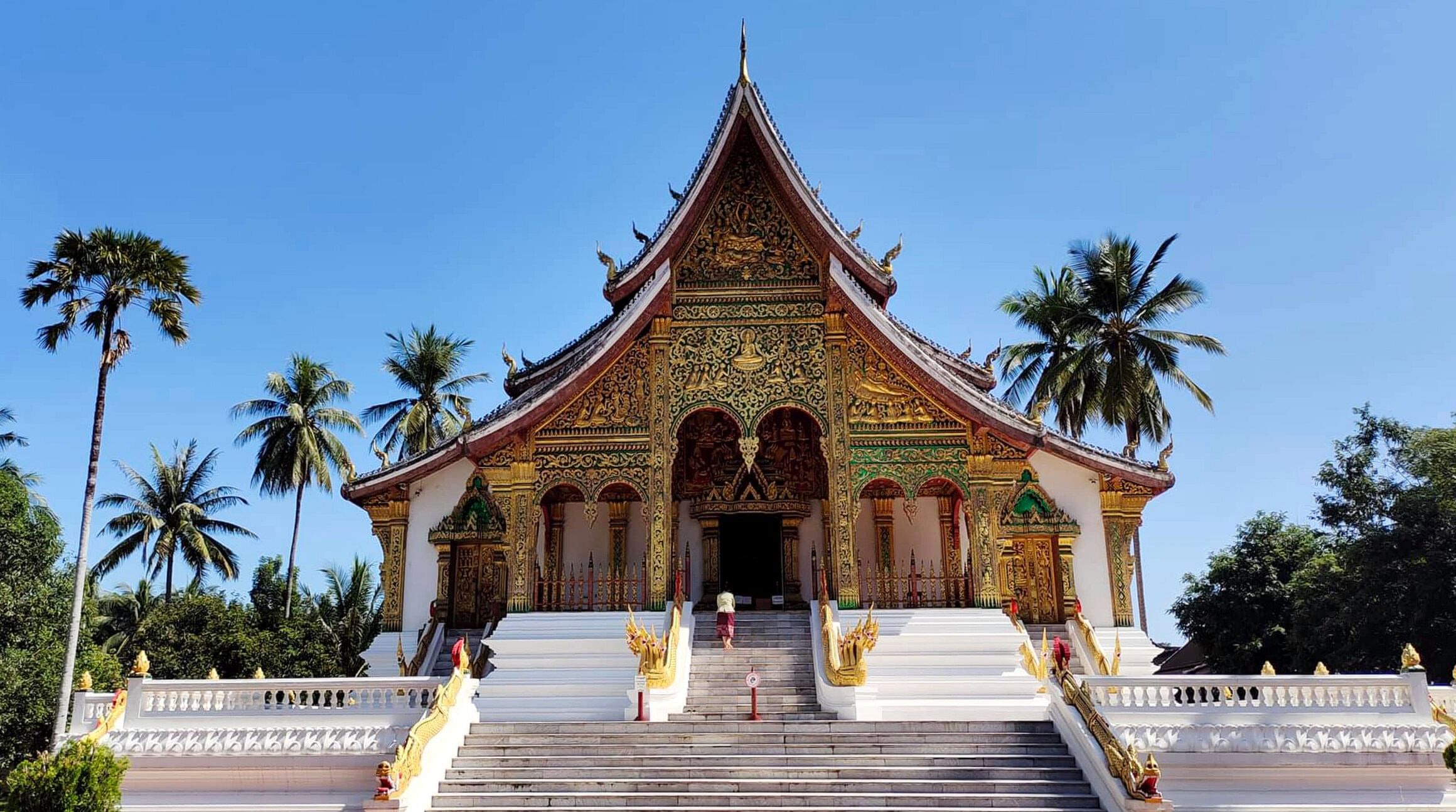 9. Luang Prabang, Laos
Though tourists often overlook Laos in favor of Thailand, Vietnam, and Cambodia, it's a destination that's not to be missed. Southeast Asia's only landlocked country is home to lush landscapes, gilded temples, and unimaginable beauty. The former imperial capital, Luang Prabang, is a UNESCO World Heritage Site and a must-see during your visit. 
Nestled in Laos' northern mountains, Luang Prabang is a fusion of Buddhist traditions, French-colonial history, and stunning natural beauty. Climb more than 300 steps to the summit of Mount Phousi (meaning "sacred mountain") for a 360-degree view of the valley. Follow trails that lead to 33 ancient temples, including the spectacular Wat Mai and Wat Xieng Thong. If you have time, take a day trip to explore Kwang Si Falls and Pak Ou Cave (also known as the Thousand Buddha Cave for the Buddhist statues left by the local people over centuries).
Does Luang Prabang top your list? Stay connected with a Laos eSIM.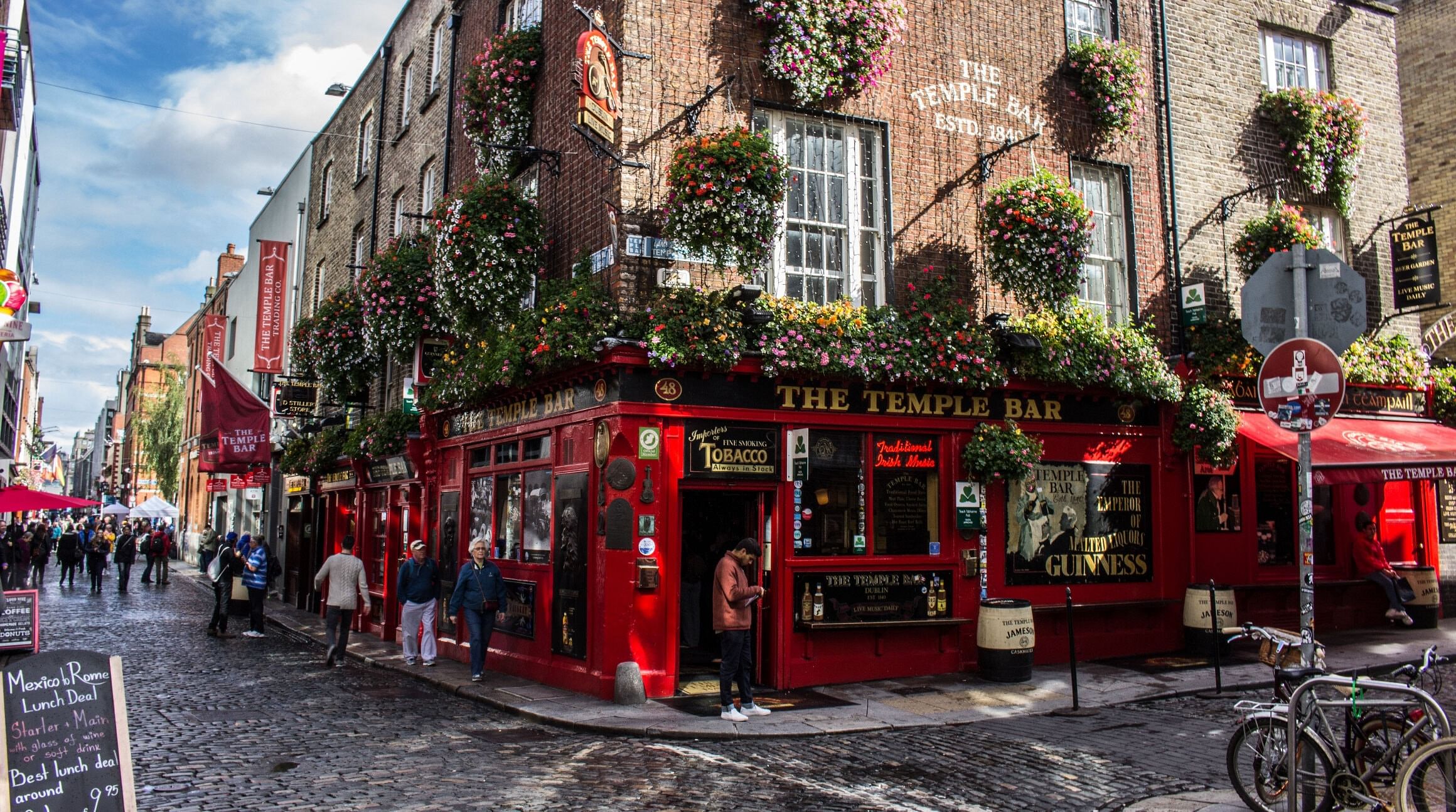 10. Dublin, Ireland
Last (but certainly not least) on our list of best places to travel in March is Dublin, Ireland. Every March, travelers flock to the Emerald Isle to celebrate St. Patrick, the "Apostle of Ireland." And Dublin, the country's cosmopolitan capital, is the place to take it all in. Get decked out in green and hit the streets to partake in the five-day festival.
Head to the city center to catch the city's iconic St. Patrick's Day parade — but beware, it's not for the faint of heart. If you aren't keen on crowds, do as the Irish do and escape the madness at a local put. Settle in with a pint and sample traditional Irish fare like coddle (potato and sausage stew) and boxty (potato pancakes). Many pubs host live music sessions on St. Patrick's Day featuring traditional sounds of fiddles, flutes, and bodhráns (a type of Irish drum). 
Spending St. Patrick's Day in Dublin? Stay connected with an Ireland eSIM.
Stay Connected With an Airalo eSIM
No matter where your travels take you, stay connected with an Airalo eSIM. Airalo gives you access to affordable eSIMs for 200+ countries and regions — including each of our best places to travel in March.
Why Airalo? Here are a few reasons to use an Airalo eSIM when you travel:
Connect to a mobile network within minutes of arrival.
Choose from flexible local, regional, and global data plans.
Eliminate the need to find a local SIM vendor.
Say goodbye to expensive roaming charges.
Store multiple eSIM data plans on your device.
Running out of data? Top up in the Airalo app.
Where will you travel in March? Choose an Airalo eSIM to connect to a mobile network when you travel.