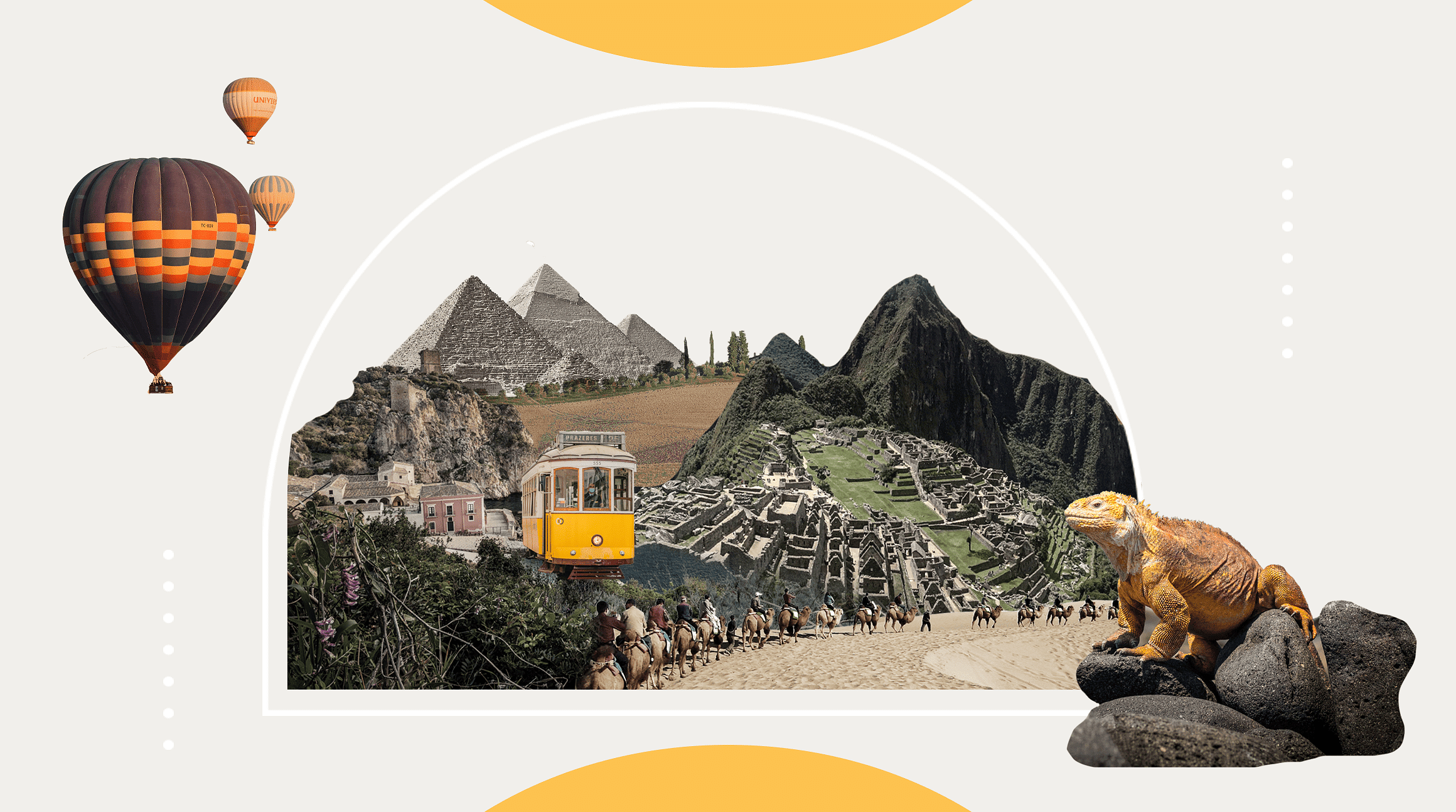 May is the perfect time of year to take off on your next adventure. Traveling in May allows you to take advantage of shoulder season rates and skip the summer crowds. In many destinations, warmer weather is creeping in, making it the ideal time to get out and enjoy the great outdoors. From Lisbon and Sicility to the Inca Trail and the Nile River, here are the ten best places to travel in May.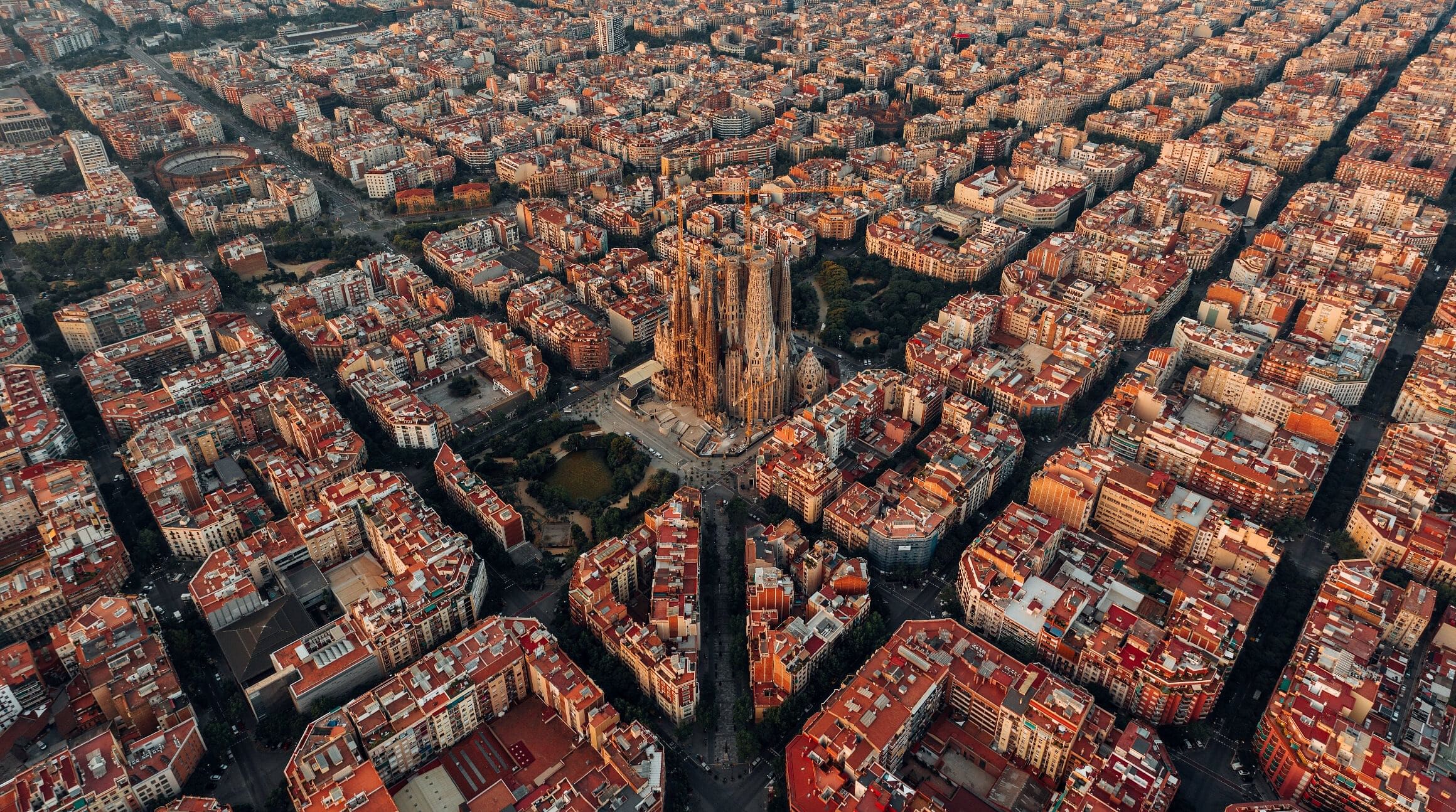 1. Barcelona, Spain
One of the best places to travel in May is Barcelona. With mild, clear weather and fewer crowds, this is an excellent time of year to enjoy the Catalan capital's incredible art, food, and culture. Peak tourist season starts in June, so you may score a deal or two on flights, accommodation, and activities.
Wander the Gothic quarter's labyrinth streets, hidden plazas, and historic architecture. Stroll along Las Ramblas, the tree-lined pedestrian boulevard in the heart of the city, and stop at La Boqueria to sample tapas and Catalan staples like pan con tomate and bombas. Take in awe-inspiring Gaudi architecture at La Sagrada Familia, Casa Batlló, La Pedrera, and Park Güell. The latter serves up some of the best views of Barcelona.
Traveling to Barcelona? Stay connected with a Spain eSIM.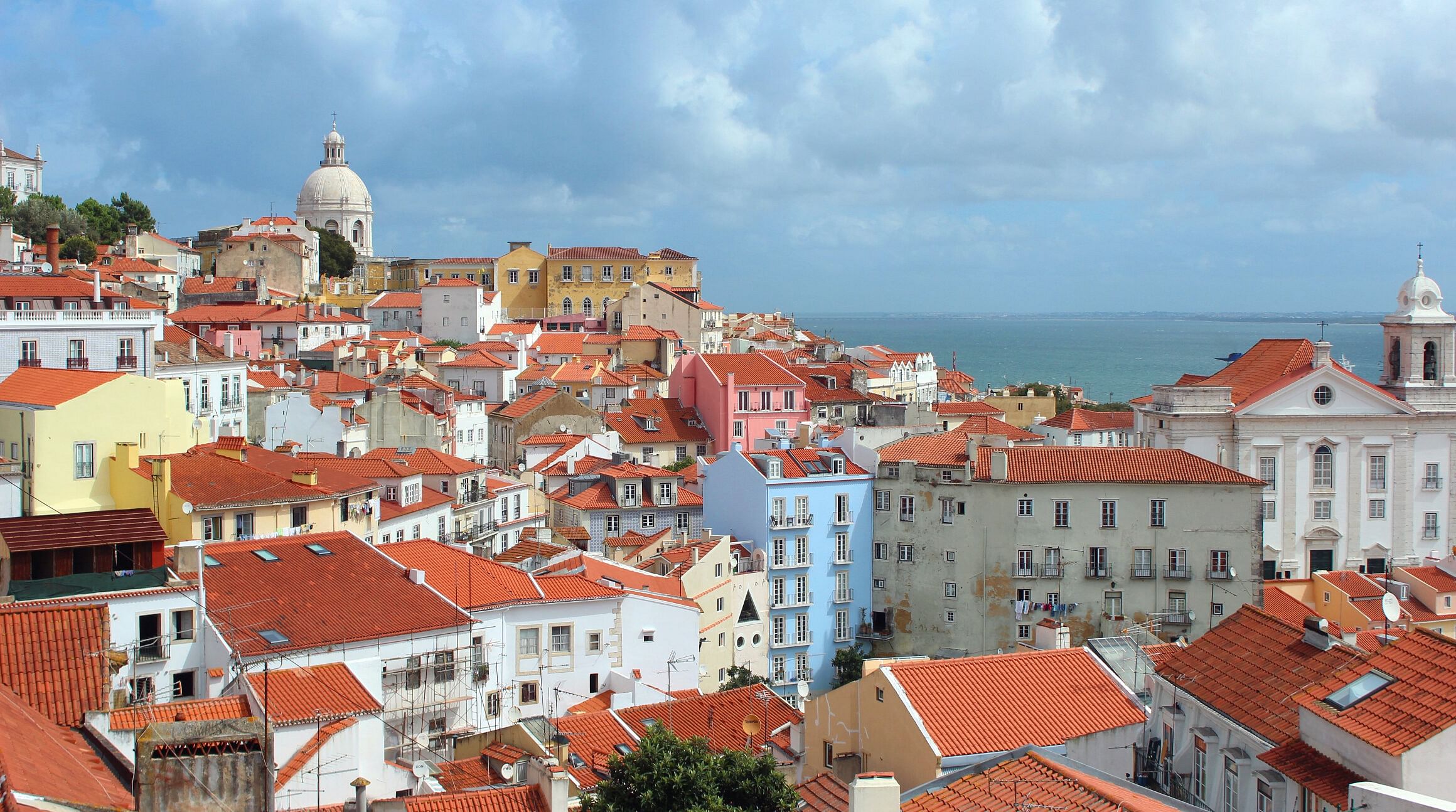 2. Lisbon, Portugal
Lisbon is next on our list of best places to travel in May. The Portuguese capital consistently tops travel lists for its sunny weather, tiled architecture, and picturesque miradouros. In May, hundreds of purple jacarandas are in bloom, the days are longer and warmer, and crowds haven't yet flooded the city. It's the perfect time of year to take it all in. Be sure to pack your walking shoes — Lisbon is best explored on foot. 
Visit Belém Tower and Jerónimos Monastery, two UNESCO World Heritage sites on the banks of the Tagus River. Be sure to stop at the famous Pastéis de Belém for the city's best pastel de nata. Take Tram 28 to the Alfama district, the city's historic center and the birthplace of Fado. Wind your way through cobblestone alleyways toward Miradouro das Portas do Sol, a beautiful bougainvillea-draped viewpoint. Sit at one of Lisbon's rooftop terraces at sunset for a stunning city view.
Getting lost in Lisbon? Stay connected with a Portugal eSIM.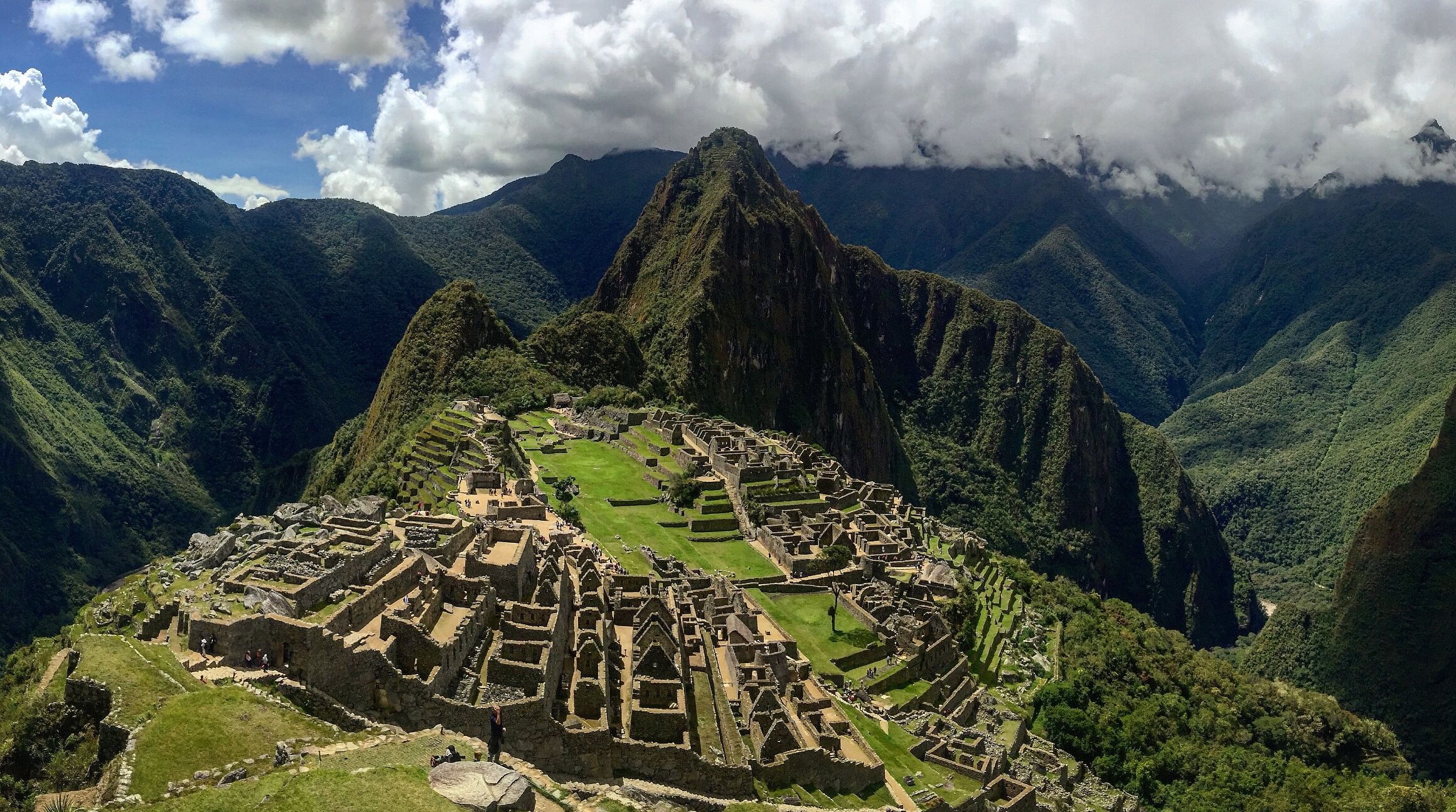 3. Inca Trail, Peru
May is arguably the best time of year to hike the famous Inca Trail. It's the start of the dry season, the landscape is lush green and in full bloom, and easy temperatures make long days more manageable. But this trip isn't for the faint of heart — the four-day trek winds along narrow paths through the Peruvian countryside and high into the Andes mountains. If you're planning to go, be sure to book your trip well in advance.
The Inca Trail is the adventure of a lifetime. The hike itself follows ancient trails with tropical cloud forests, centuries-old Incan ruins, and majestic mountain views toward Machu Picchu. At the end of your trek, you'll be rewarded with a once-in-a-lifetime view of Machu Picchu, seen through the iconic Sun Gate at sunrise. It's an unforgettable experience and one of the many reasons the Inca Trail tops travel bucket lists.
Trekking the Inca Trail? Stay connected with a Peru eSIM.
4. Brighton, UK
Another of the best places to travel in May is Brighton, UK. This quirky destination is one of England's coolest beach towns. And in May, it comes alive with the country's biggest open-access arts festival, the Brighton Fringe. Just a two-hour train ride from London, Brighton is well worth the trip.
Start at the Royal Pavilion, built over thirty years by George the 4th. Wander through The Lanes, Brighton's old fishing quarter and artiest district, brimming with record stores, vintage shops, and cafes. And head to the beach to stroll Brighton Palace Pier and fill up on fish and chips.
Taking a trip to Brighton? Stay connected with a UK eSIM.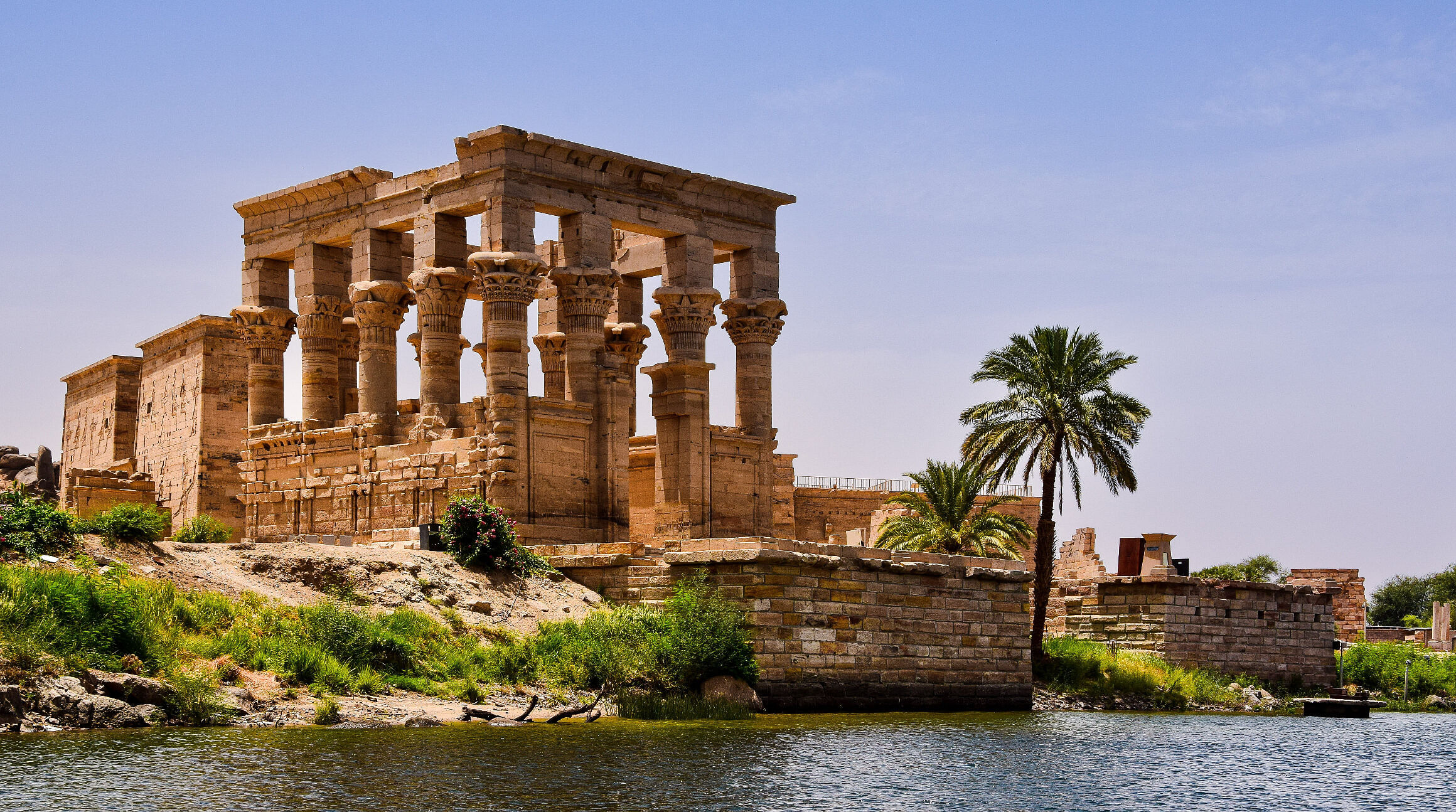 5. The Nile, Egypt
Cruising the Nile is a once-in-a-lifetime experience and one of the best ways to explore the heart of ancient Egypt. Take a multi-day cruise from Aswan to Luxor, or hire a felucca (traditional wooden sailboat) to chart your own path. Whichever you choose, you'll be in for a stunning view as you pass palm-lined riverbanks and golden sand dunes studded with ancient temples.
In Aswan, visit the Temple of Philae and the colorful Nubian villages. If you have time, take a day trip to Abu Simbel to see its massive temples carved into solid rock. As you travel to Luxor, stop at Kom Ombo and Edfu, two of the most unique ancient temples along the Nile. In Luxor, ride a hot air balloon over Valley of the Kings at sunrise. Then, take in some of Egypt's most awe-inspiring sights, including the Luxor and Karnak temple complexes. 
Cruising the Nile? Stay connected with an Egypt eSIM.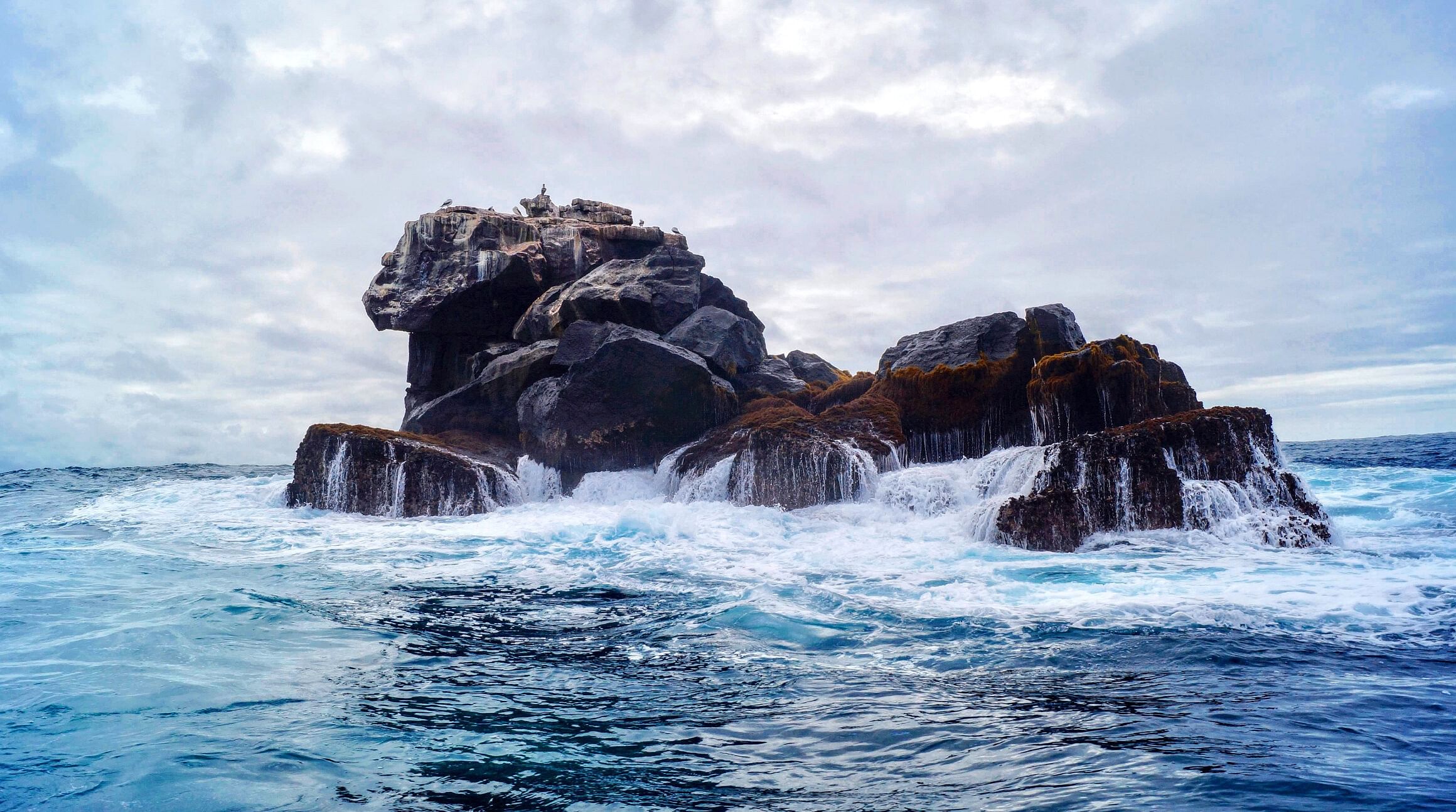 6. Galapagos Islands, Ecuador
The next stop on our list of best places to visit in May is the Galapagos Islands. Located 1000 kilometers off the coast of Ecuador, this volcanic archipelago is one of the world's top destinations for wildlife spotting. The 19 islands and surrounding marine reserve are home to some of the world's most unusual flora and fauna, including the land iguana, giant tortoise, and lava lizard. 
Follow in Darwin's footsteps and explore the mind-blowing islands, each with its unique landscape and wildlife. Take a guided kayaking tour along the Itabaca Channel, home to sea lions, blue-footed boobies, herons, and more. Hike Cerro Tijeretas on Isla San Cristobal for a panoramic view of the landscape below. At Kicker Rock, snorkel among reef sharks, rays, and turtles. Before you go, visit El Chato, a 12-hectare nature reserve home to the islands' giant tortoises (some weigh up to 500 pounds!).
Adventuring in Galapagos? Stay connected with an Ecuador eSIM.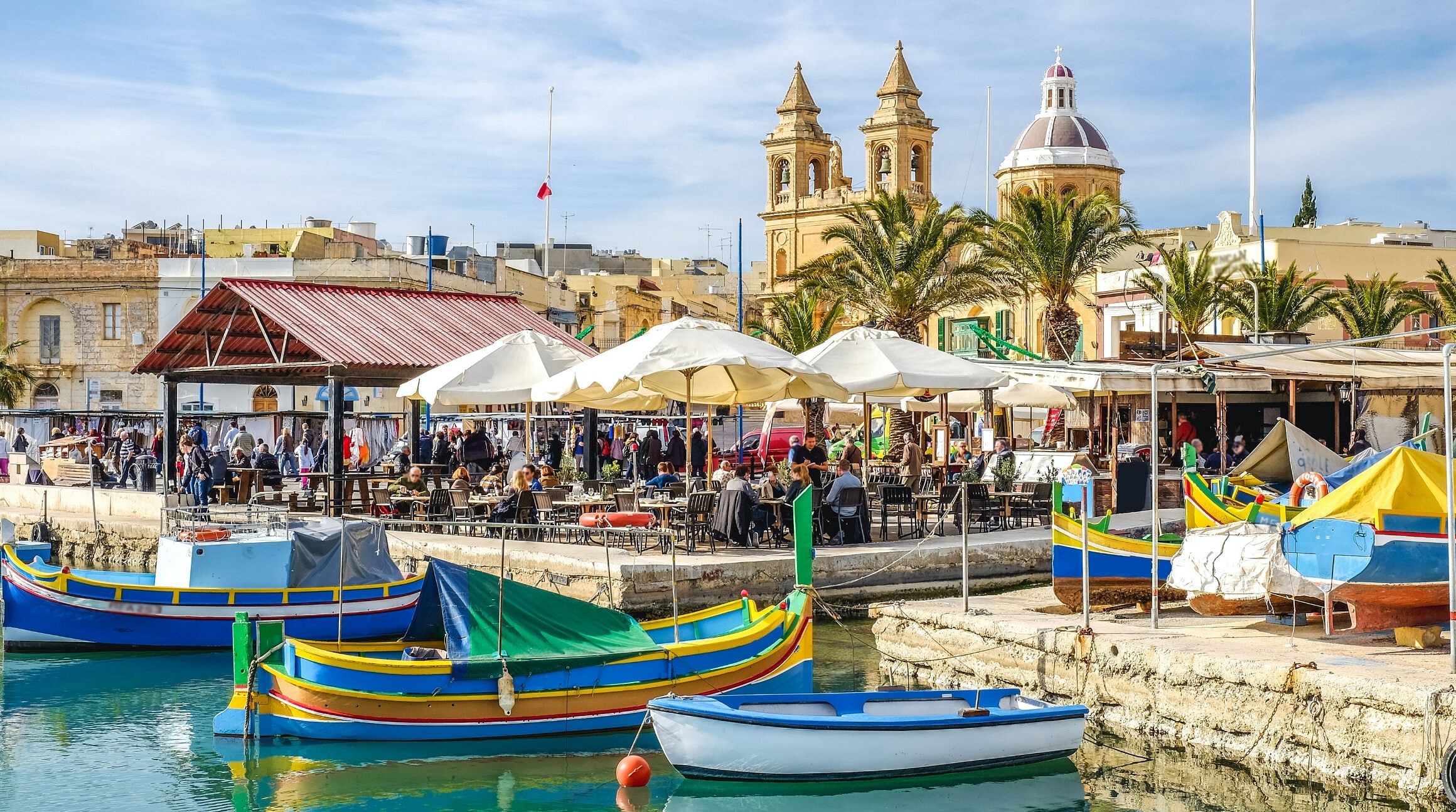 7. Malta
Malta is another of the best places to travel in May. With its mix of European and African cultures, this tiny Mediterranean island has it all. Wander Valetta, the capital city and a UNESCO World Heritage Site brimming with more than 320 historical monuments. Be sure to visit St. John's Co-Cathedral, the Grandmaster's Palace, and the Upper Barrakka Gardens before heading underground for a subterranean tour. 
Hop on a brightly colored luzzu (a traditional Maltese fishing boat) to explore ancient fishing villages and hidden gems like the Ghar Lapsi Caves and Blue Grotto. Head to the Blue Lagoon in Comino to enjoy its white sand beaches and crystal clear water. If diving is more your thing, visit the Blue Hole in Gozo to explore epic underwater shipwrecks.
Heading to Malta? Stay connected with a Malta eSIM.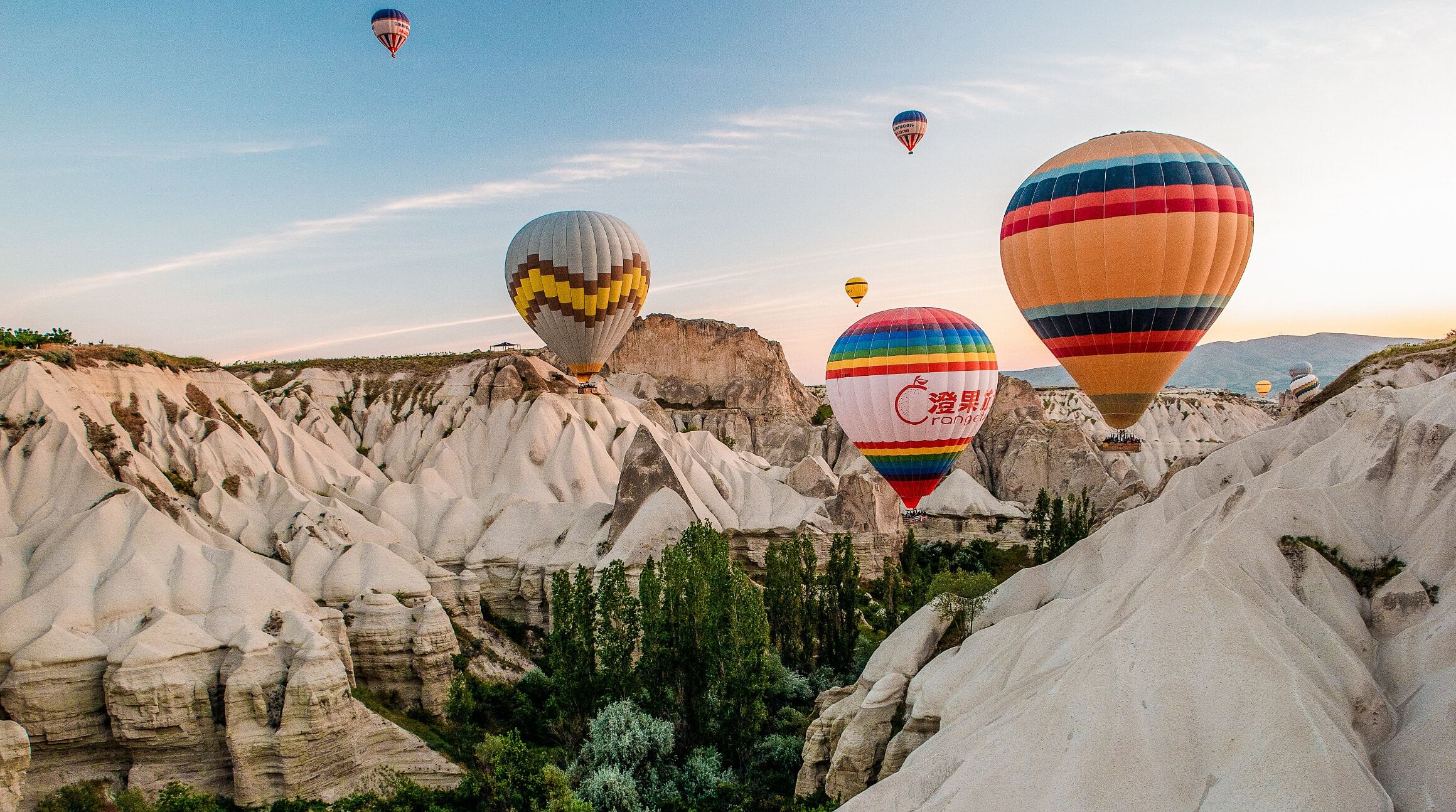 8. Cappadocia, Turkey
May is one of the best times of year to travel to Cappadocia, Turkey. Days are warm, nights are cool, and spring flowers are in bloom. It's the perfect time of year to glimpse Cappadocia's centuries-old cave dwellings, fairy chimneys, and (highly Instagrammable) hot air balloons.
Göreme National Park is the most famous of Cappadocia's valleys and a UNESCO World Heritage Site. Throughout the park, you'll discover unique cave dwellings and underground cities dating back to the fourth century. Visit Selime Monastery, a cathedral-sized structure cut directly into a rock face, and catch the sunset from Uchisar Castle, a castle rock more than 60 meters high with a spectacular view.
Taking a hot air balloon ride in Cappadocia? Stay connected with a Turkey eSIM.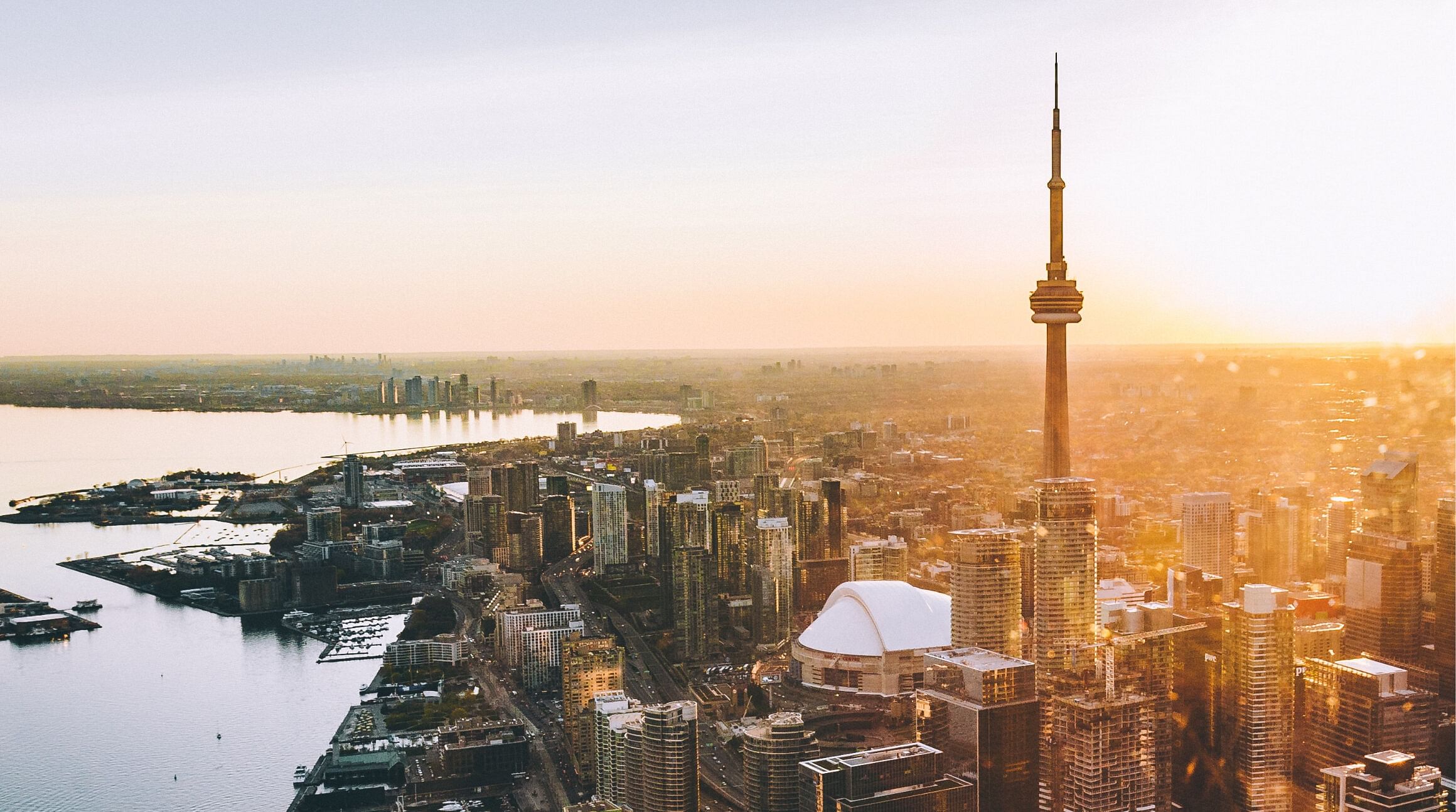 9. Toronto, Canada
Toronto is next on our list of best places to travel in May. By this time of year, the weather is getting warmer, making it an excellent time to explore Canada's biggest city. Whether you're a sports fan, art and history buff, outdoors enthusiast, or foodie, you'll have plenty to see and do during your trip.
Start at the Art Gallery of Ontario (AGO) to view Canadian and Indigenous art collections. Stop at St. Lawrence Market to browse hundreds of stalls selling local treats and artisanal goods. If you're a hockey fan, visit the Hockey Hall of Fame to see the Stanley Cup up close. And if you're unafraid of heights, take a trip to the top of the CN tower (once the world's highest tower) for an epic view of the city.
Jetting off to Toronto? Stay connected with a Canada eSIM.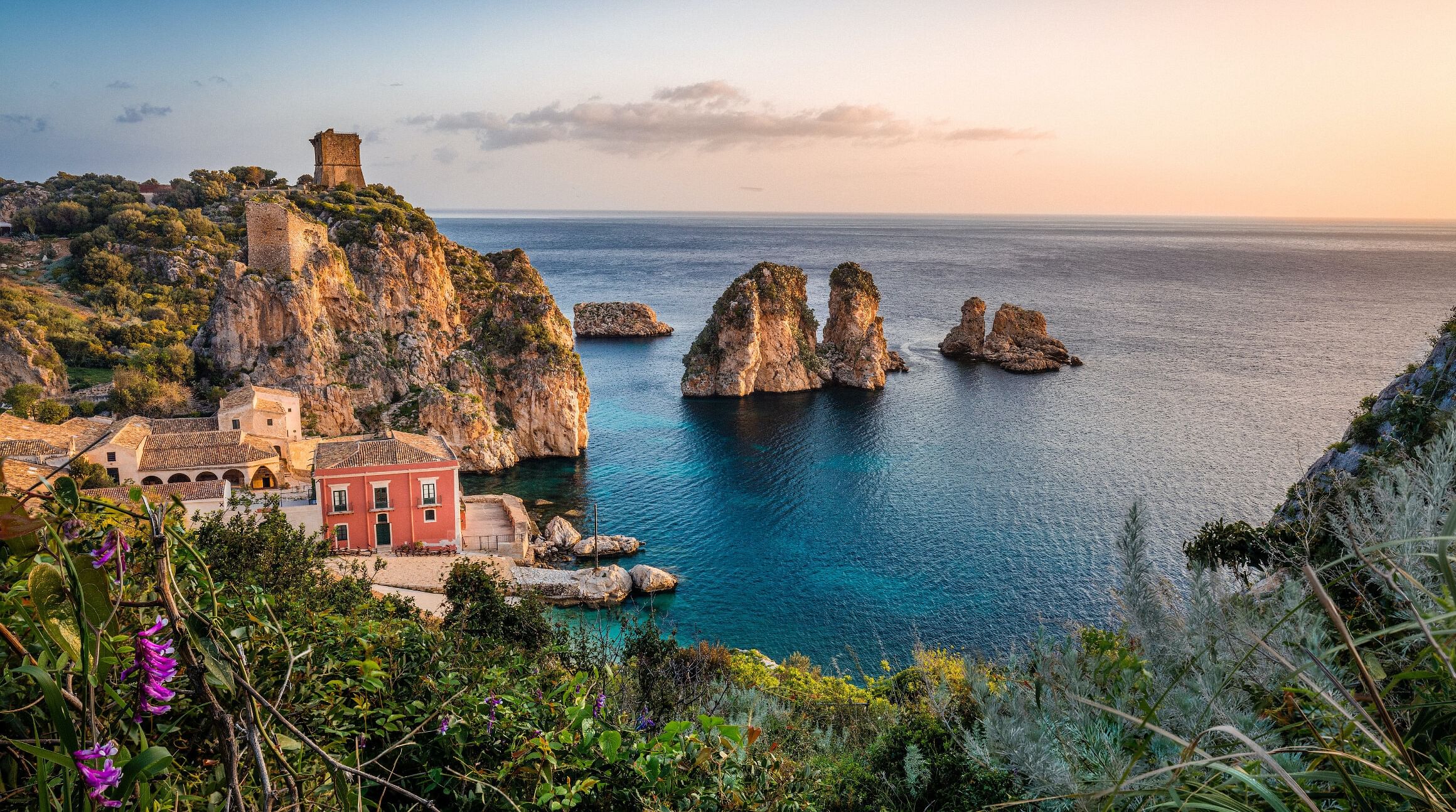 10. Sicily, Italy
Sicily is the final stop on our list of best places to travel in May. At this time of year, the weather is warm but hasn't reached scorching summer temperatures. It's the perfect time to explore all the Mediterranean's largest island has to offer. From lively Palermo to serene hilltop towns and ancient Roman ruins, you'll have plenty to check off your bucket list.
Wander Palermo's bustling streets and feast on street food staples like arancini, caponata, and cannoli. Head to Mount Etna to hike the largest active volcano in Europe. Step back in time at Agrigento and the Valley of the Temples, where you'll find the remains of eight temples built between the fifth and sixth centuries. Head to Castelmola and Taormina for a sweeping view of the Sicilian landscape. And swim at Scala dei Turchi, where blinding limestone cliffs drop into the Mediterranean.
Exploring Sicily? Stay connected with an Italy eSIM.
Stay Connected With an Airalo eSIM
No matter where your travels take you, stay connected with an Airalo eSIM. Airalo gives you access to affordable eSIMs for 200+ countries and regions — including each of our best places to travel in May.
Why Airalo? Here are a few reasons to use an Airalo eSIM when you travel:
Connect to a mobile network within minutes of arrival.
Choose from flexible local, regional, and global data plans.
Eliminate the need to find a local SIM vendor.
Say goodbye to expensive roaming charges.
Store multiple eSIM data plans on your device.
Running out of data? Top up in the Airalo app.
Where will you travel in May? Choose an Airalo eSIM to stay connected during your trip.