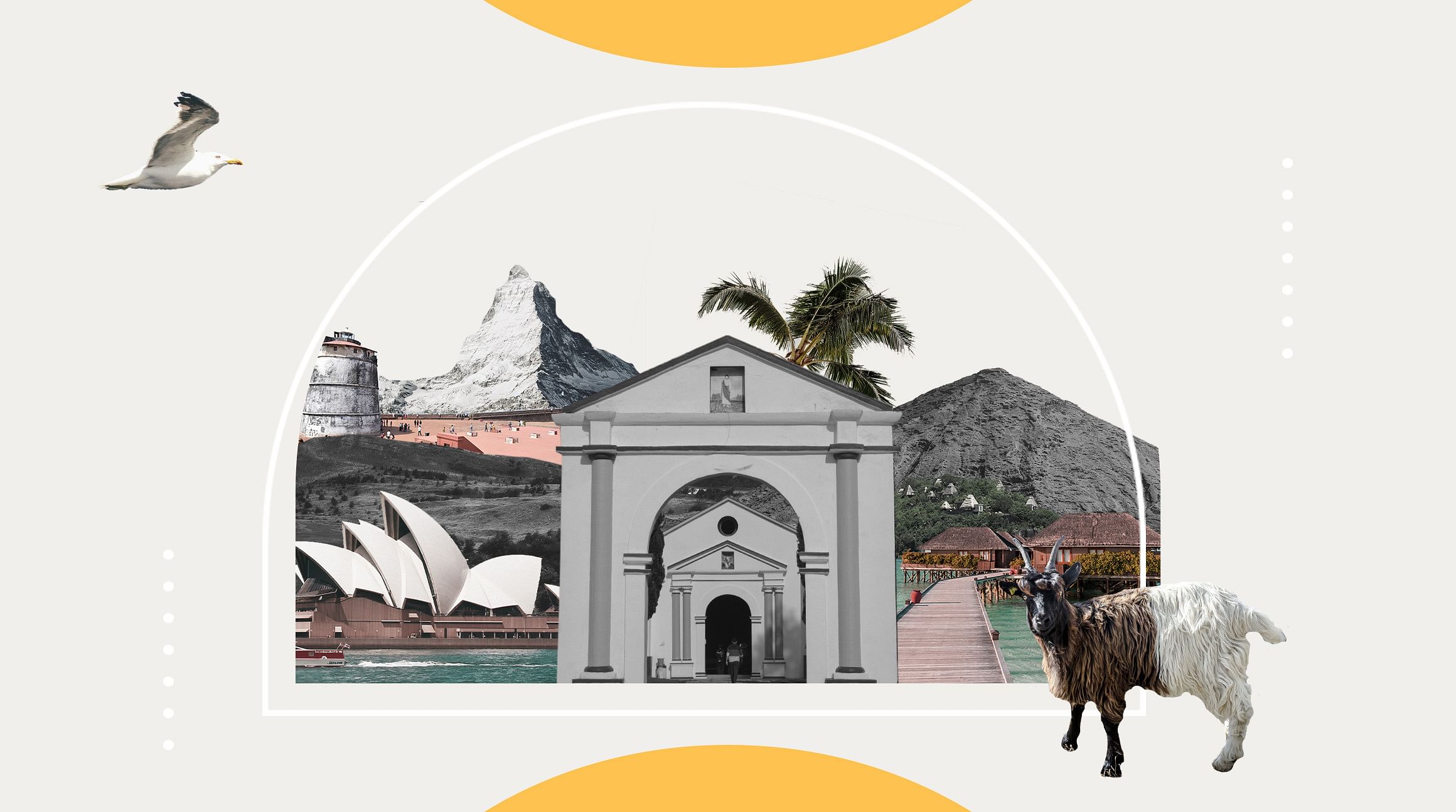 November is one of the best times of year to travel if you want to beat the crowds. It hits the sweet spot between fall and spring vacations and the holiday rush in the northern and southern hemispheres. And, whether you're after sun or snow, there are plenty of destinations worldwide to add to your travel list. Keep reading to explore our best places to travel in November, from Zermatt's ski slopes to Sal's sunkissed beaches.
Destinations include: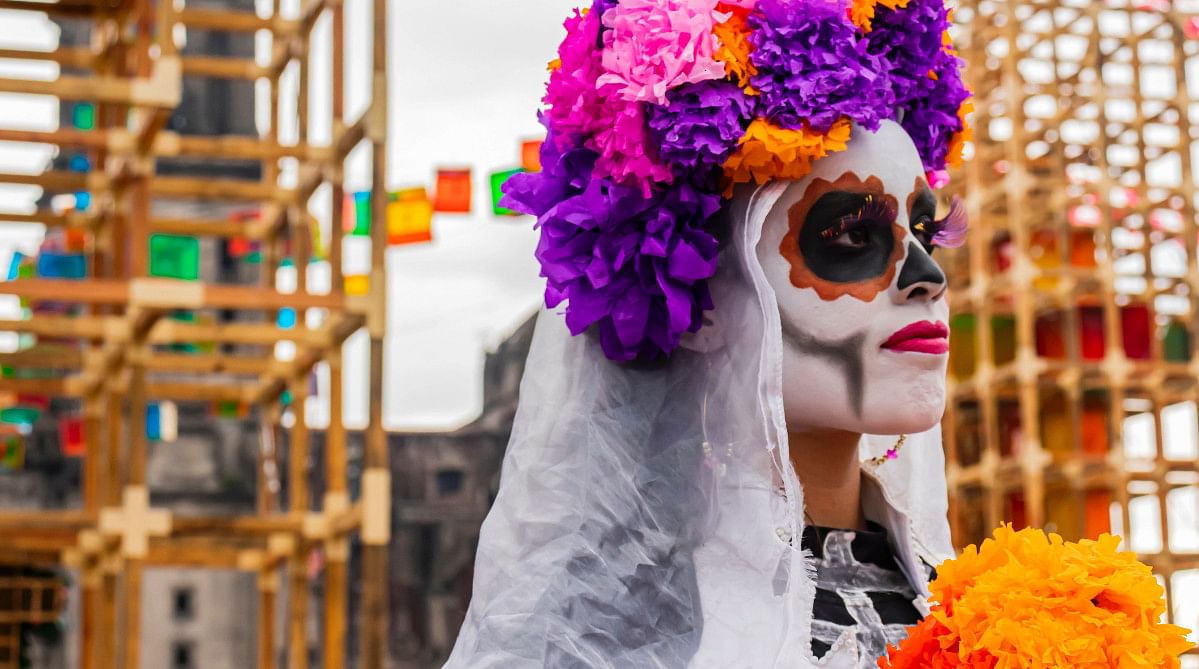 1. Michoacán, Mexico
First up on our list of best places to travel in November is Michoacán, Mexico. The rainy season has passed, temperatures are still warm, and Dia de los Muertos (Day of the Dead) celebrations are in full swing. Visit between October 31 and November 2 to experience the UNESCO-listed holiday featuring colorful ofrendas (alters), candlelit cemetery vigils, and costumed parades.
Early November is also the best time of year to visit Michoacán's Monarch Butterfly Biosphere Reserve. This UNESCO-listed site is a 563-square-kilometer reserve in the Mexican highlands where millions of monarch butterflies flock for winter hibernation. Round out your itinerary with three of Mexico's most under-the-radar cities: Pátzcuaro (one of Mexico's Pueblos Magicos), Uruapan (the gateway to Paricutín Volcano), and Morelia (a vibrant colonial city and the state capital).
Planning a trip to Mexico? Stay connected with a Mexico eSIM.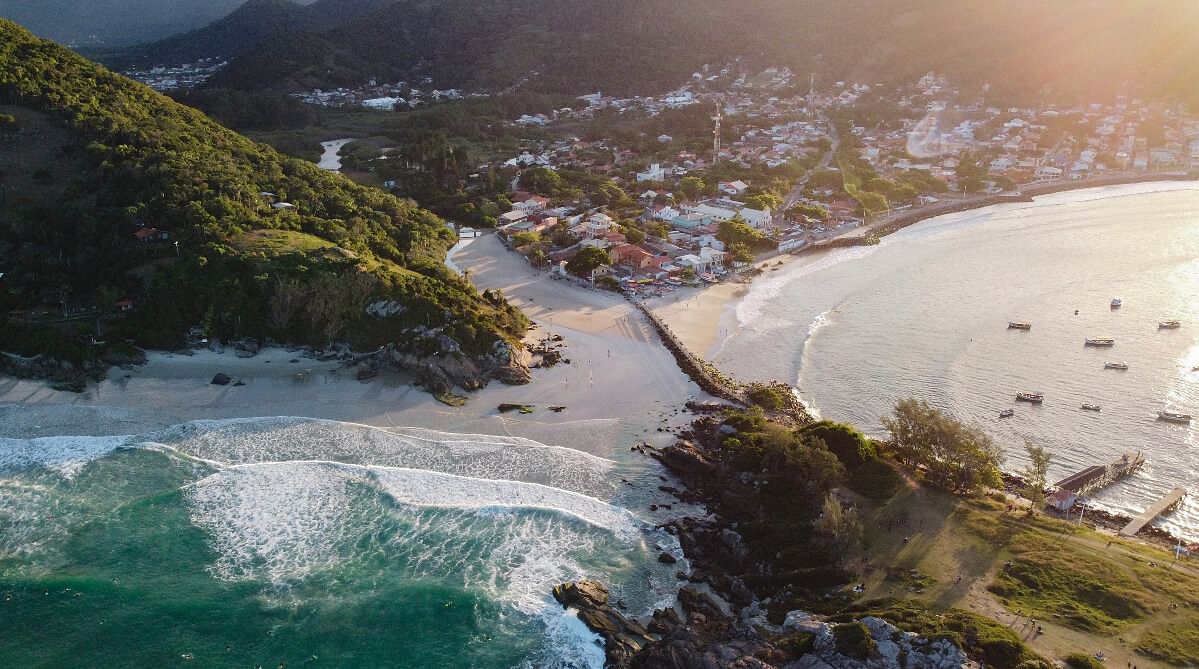 2. Florianópolis, Brazil
The next stop on our list of best places to travel in November is Florianópolis, Brazil. November is shoulder season in Florianópolis — the rainy season has ended, summer crowds haven't yet arrived, and temperatures are just starting to rise. It's the perfect time of year to explore all the Ilha da Magia (Island of Magic) has to offer.
Florianópolis (Floripa to locals) serves up a mix of stunning scenery, fascinating history, and outdoor adventure. Start in Lagoa da Conceição, the region's largest saltwater lake and a fantastic base for your trip. Wind and kitesurf, paraglide, and sandboard during the day, then visit the public market to sample traditional street food like pão de queijo (cheese-filled bread) and mandioca frito (cassava chips). For more adventure, head to Barra da Lagoa (surf and seafood), Lagoinha da Leste (a picturesque remote lagoon), and Ilha do Campeche (jungle trails and stone carvings).
Taking off on a Florianópolis adventure? Stay connected with a Brazil eSIM.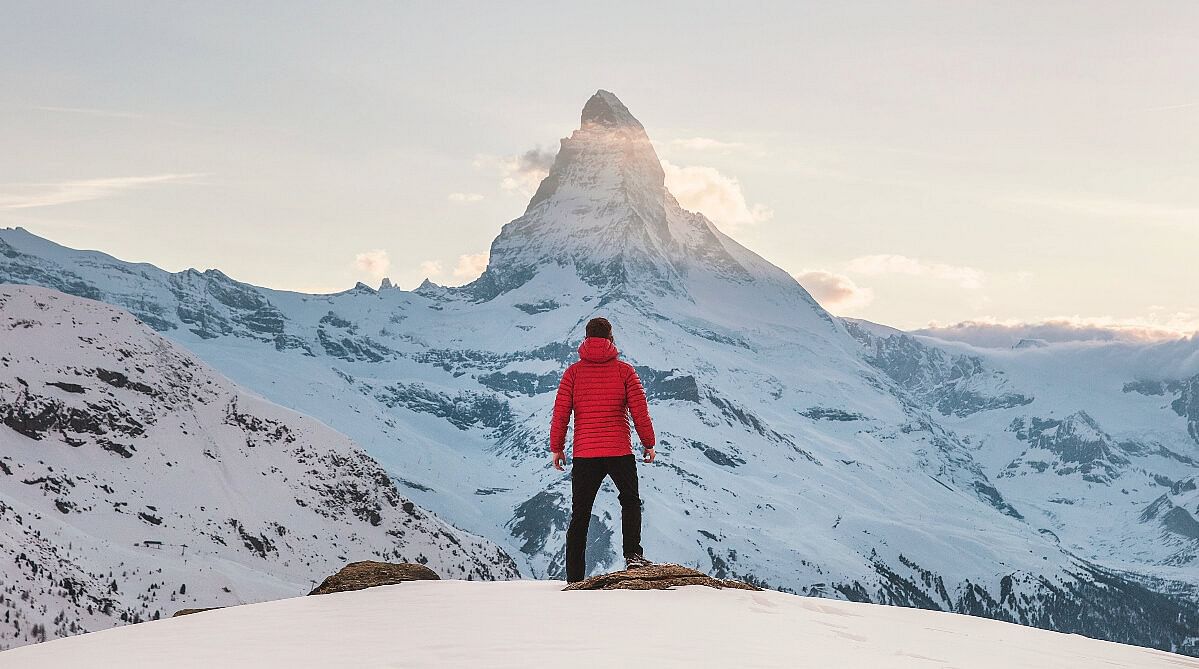 3. Zermatt, Switzerland
Seeking a snow holiday? Zermatt, Switzerland, is next on our list of the best places to visit in November. This charming alpine resort is home to the legendary Matterhorn mountain (4478m) and Europe's highest ski area. Ski season doesn't officially start until December, making November the ideal time to hit the slopes without peak ski season crowds.
But there's also plenty to explore off the ski slopes. Zermatt is a fairytale-like village that's completely car-free. Wander the quaint streets of the Hinterdorf (old town), lined by traditional alpine buildings. Take Europe's highest cog railway to the Gornergrat, where you'll have a 360-degree panorama of the Swiss-Italian Alps, and hike Blauherd's Five Lakes Trail for awe-inspiring views of the Matterhorn's shark-fin peak.
Hitting the slopes in Zermatt? Stay connected with a Switzerland eSIM.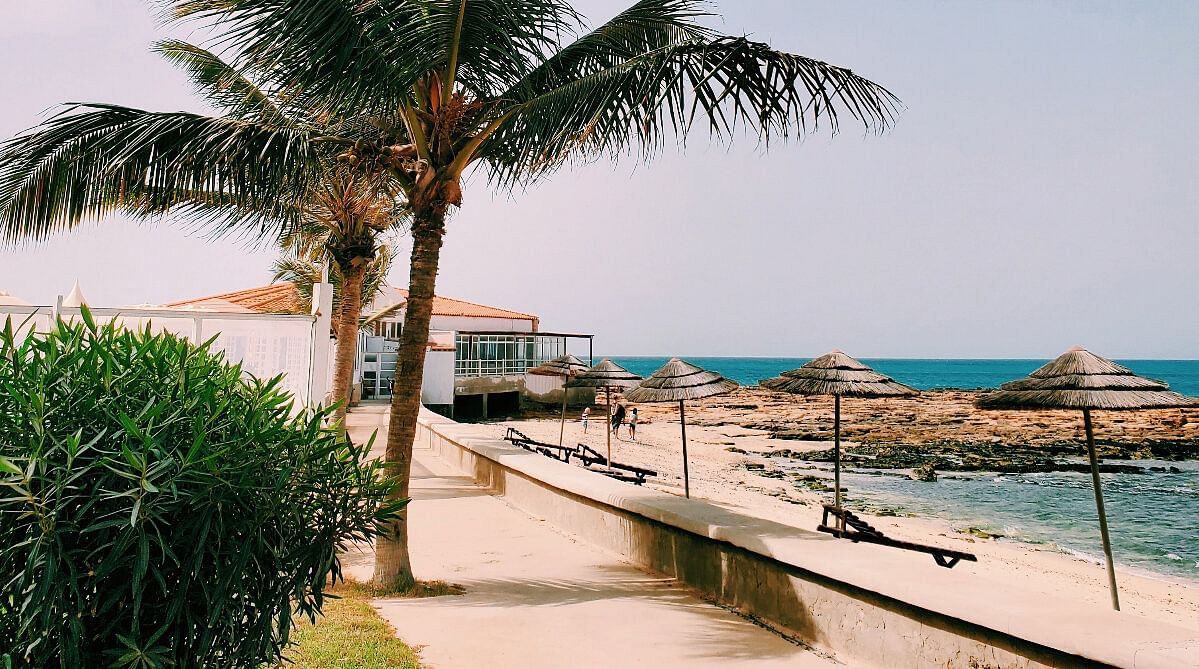 4. Sal, Cape Verde
Sal, Cape Verde, makes our list of the best places to travel in November for its guaranteed winter sun. Located off the western tip of Africa, Cape Verde is a stunning mix of mountains, beaches, and seaside villages that see year-round sunshine. And one of the best spots to embrace the archipelago's morabeza (no-stress) lifestyle is on the island of Sal.
Start in Santa Maria, Sal's tourism capital. Here, you'll find long stretches of golden sand, beachside bars and restaurants, and epic snorkeling and diving. Head to Buracona for its natural pools carved into volcanic rock, and keep an eye out at 11 o'clock for Olho d'Agua, a spot that glows bright turquoise in the sunlight. Salinas de Pedra Lume is another must-see. Take a dip in its salt-filled lake where you can float effortlessly due to its high concentration of sal (salt).
Soaking up the sun in Sal? Stay connected with a Cape Verde eSIM.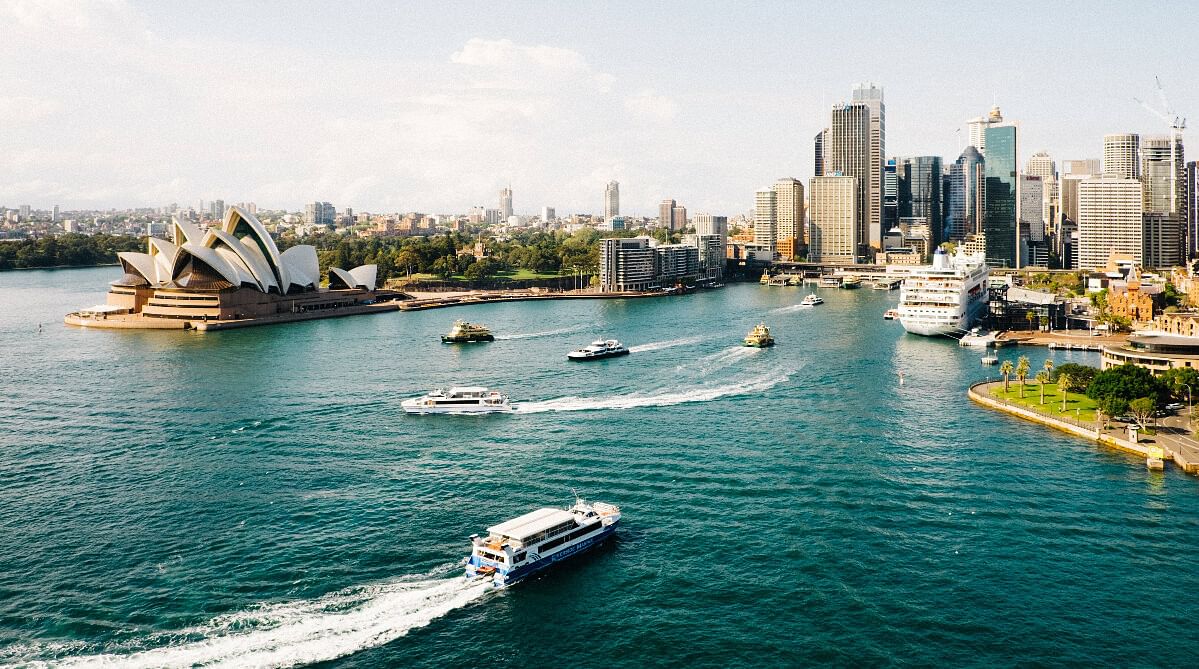 5. Sydney, Australia
Next up on our list of best places to travel in November is Sydney, Australia. Sydney is easily one of the most beautiful cities in the world, with its picturesque harbor, gorgeous beaches, and epic surf. Start with a visit to Circular Quay, where you'll find the iconic Opera House and Sydney Harbor Bridge. Other must-see stops include The Rocks, Darling Harbor, and Hyde Park.
Don't forget Sydney's legendary beaches. Bondi is the most famous, but there are several local favorites to explore. Follow the Bondi to Coogee Clifftop Walk, a six-kilometer trail along the clifftops that passes Tamarama, Bronte, and Clovelly beaches. Bring a picnic lunch and stop along the way to sunbathe, swim, and bodyboard. Or take the ferry from Circular Quay to Manly Beach, a picturesque stretch of sand lined by pine trees. Bike or walk along the beachfront promenade, or hop in a kayak to paddle to the remote Store Beach.
Taking off to Sydney? Stay connected with an Australia eSIM.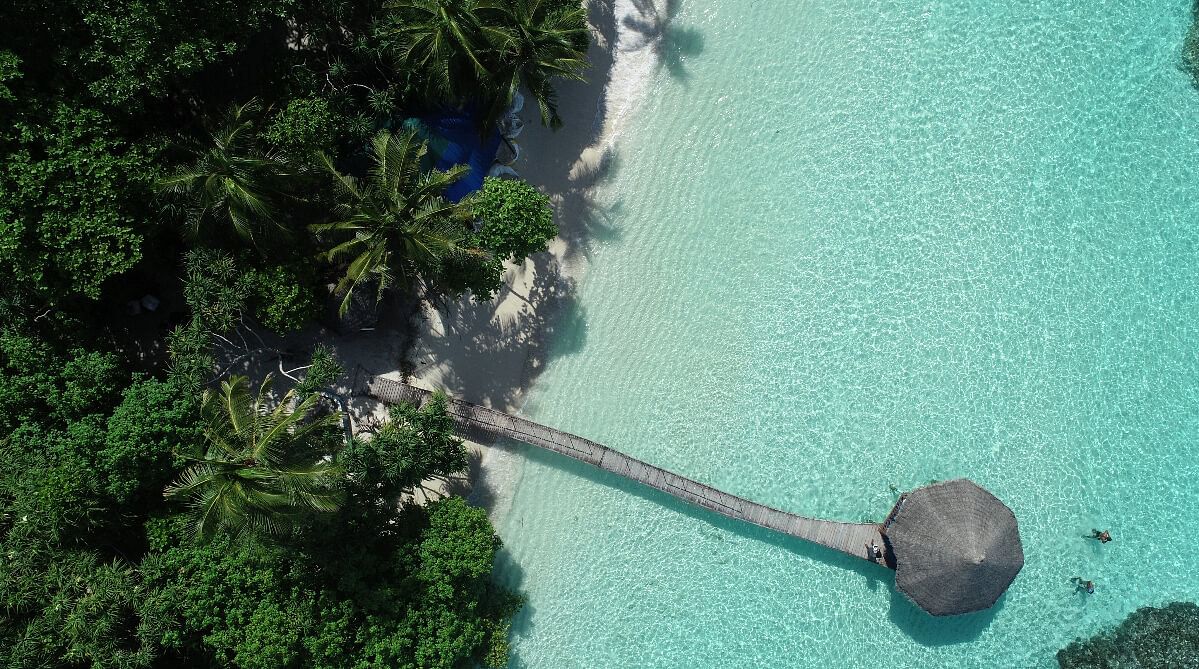 6. The Maldives
If you're after postcard-perfect beaches, the next stop on our list of best places to travel in November is for you. The Maldives are 1,200 plus palm-studded islands covering an area the size of Portugal, with white sand beaches, lush jungles, and turquoise water. They're known for some of the world's most luxurious resorts and best snorkeling and diving. If you travel in November, you'll arrive before peak tourism season starts in December.
Hit any beach to sunbathe, swim, windsurf, and jetski. Make a trip to Baa Atoll, a UNESCO-listed reserve, to see the world's largest gathering of manta rays (November is the best time to go). North Malé Atoll is your best bet for surfing, and March to November is the ideal time to catch a wave. Lhaviyani Atoll is perfect for divers — be sure to visit Kuredo, known for its shipyard dive site. And Addu Atoll is a fantastic choice for outdoor adventures like hiking and kayaking.
Heading to the Maldives? Stay connected with a Maldives eSIM.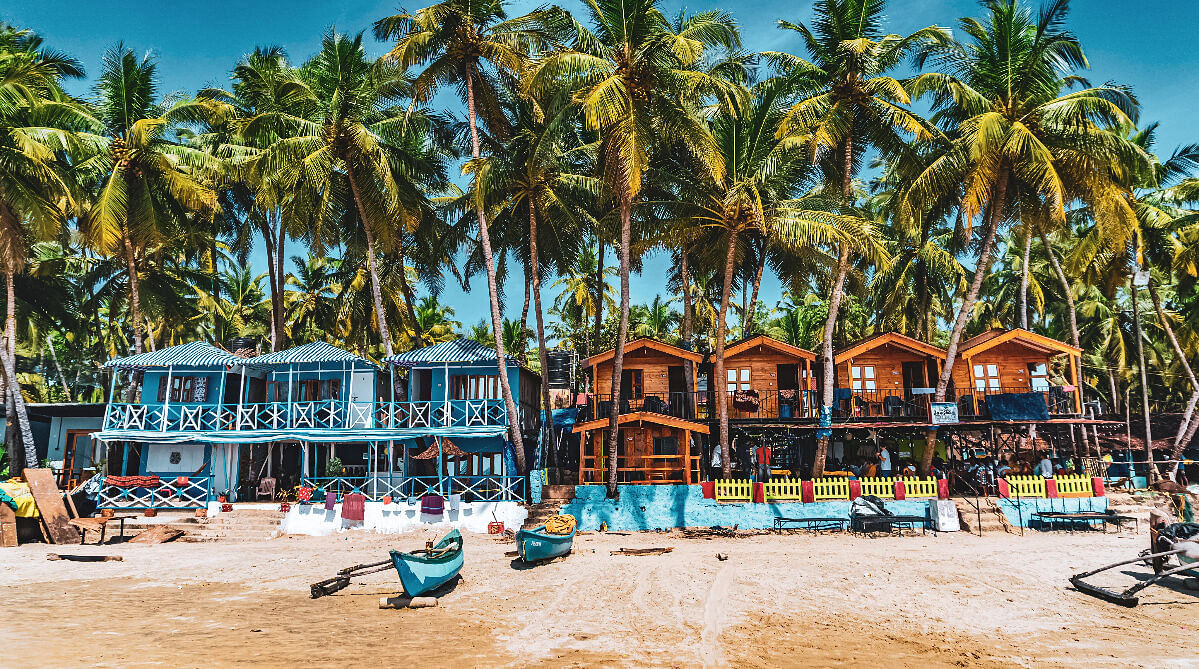 7. Goa, India
Another of the best places to visit in November is Goa, India. With the monsoon season ending, you'll have nine hours of sun a day to explore Goa's 105 kilometers of coastline. Goa's home to some of the most picturesque beaches in Asia: Think stretches of golden sand backed by lively beach bars and lush palm forests. Vagator, Anjuna, and Calangute are the most popular — or head to Bogmalo, Cavolim, and Colva for quiet, scenic beauty.
Inland, you'll find remnants of the old Portuguese empire, with colorful colonial villas, churches, and fortified towns to explore. Old Goa, called the "Rome of the East," is home to some of the best Renaissance architecture in the world. Fontainhas is the Latin Quarter, the oldest of Goa's Portuguese Quarters, and a UNESCO World Heritage Site. Visit the Arpora Saturday Night Bazaar for live music, bars, and stalls selling souvenirs, handicrafts, and freshly ground spices. And take a day trip to Hampi, one of Southern India's most epic archaeological sites.
Planning a trip to Goa? Stay connected with an India eSIM.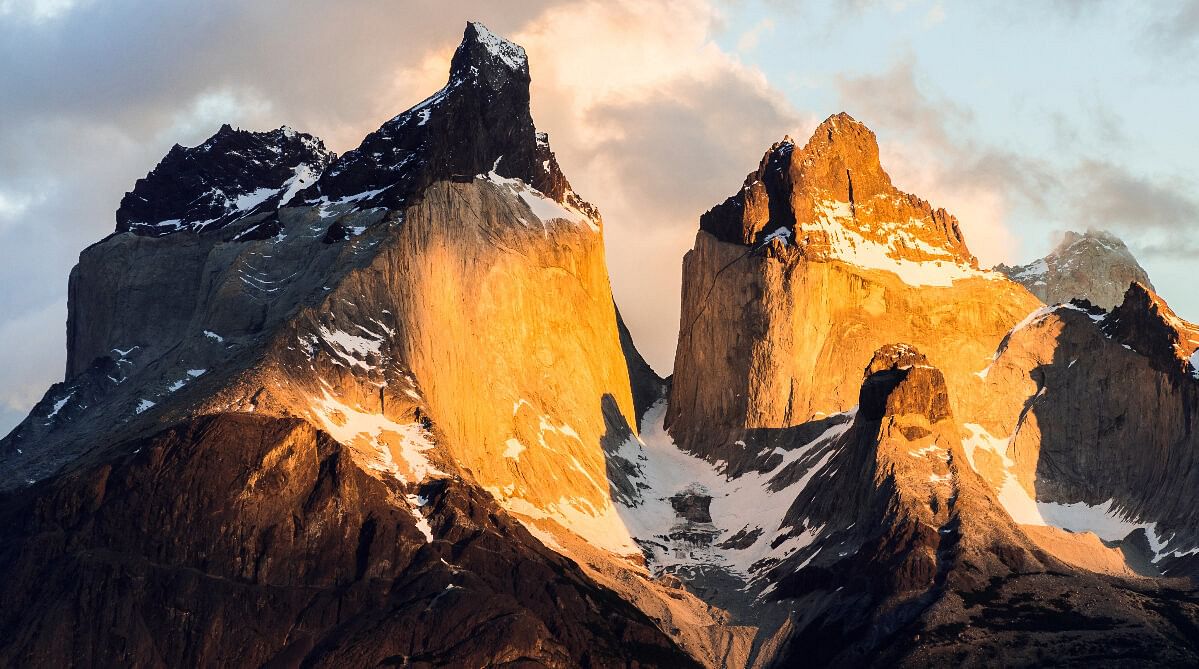 8. Patagonia, Chile
Patagonia, Chile's rugged landscapes are next on our list of best places to travel in November. The month's mild temperatures are ideal for hiking, trekking, and other outdoor adventures. Plus, you'll beat the crowds that arrive for high season in December. It's the perfect time of year to explore Patagonia's granite peaks, waterfalls, glaciers, and fjords.
Trek a trio of granite peaks, rainforests, and scrubby steppe in Torres del Paine National Park. Head to Parque Nacional Patagonia, called the "Serengeti of the Southern Cone," for wildlife spotting. Take in the view at La Confluencia, a dramatic viewpoint where two rivers merge in a swirl of mint and electric blue water. Parque Nacional Laguna San Rafael is a UNESCO-listed reserve home to the 30,000-year-old San Valentín glacier and the southern Andes' highest peak. And visit Parque Nacional Cerro Castilla for a triple-tier alpine hike with three major glaciers.
Exploring Patagonia? Stay connected with a Chile eSIM.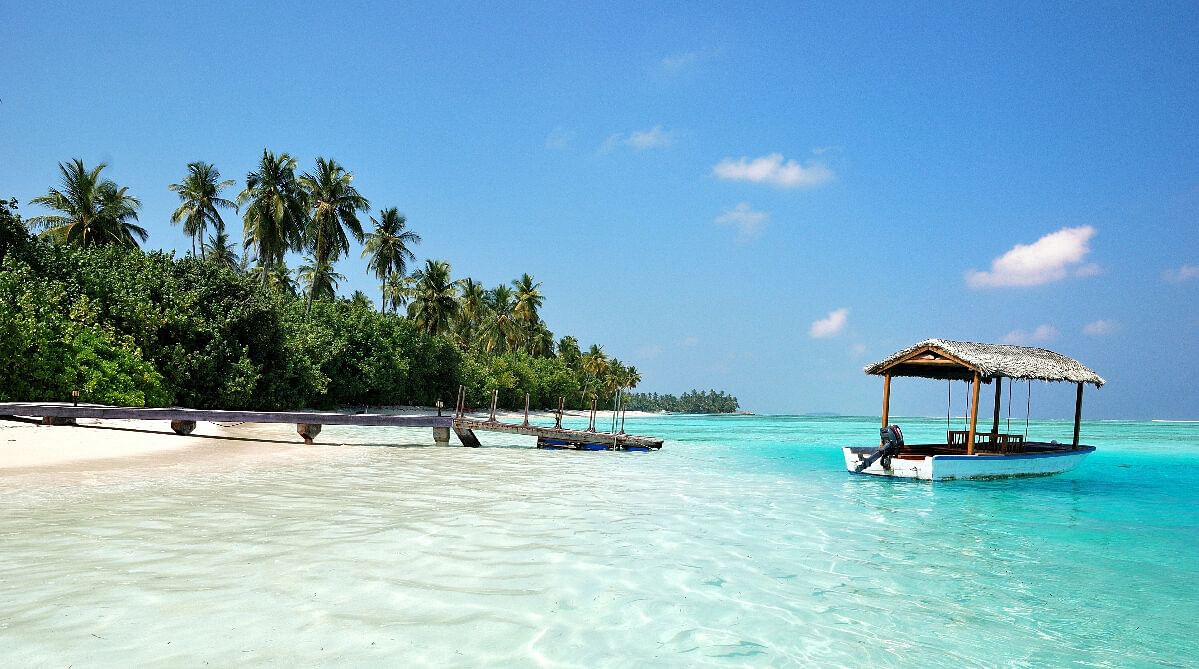 9. Mahé, Seychelles
November is one of the best times of year to visit the Seychelles. This East African archipelago off the coast of Kenya has 115 coral and granite islands with lush jungle, waterfalls, stretches of white sand, and translucent waters. At this time of year, you'll get picture-perfect weather and beat the crowds that arrive in December.
Mahé is the largest and most developed Seychelles island, with plenty of resorts and activities to experience. Victoria is the capital, where you can visit the National Museum of History and journey through 300 years of Seychelles history. Sir Selwyn-Clarke Market is another must, where you'll find fresh fruits and vegetables, local spices and herbs, and pareos (sarongs). As for beaches, you can't go wrong: Head to Beau Vallon, Anse Soleil, or Anse Tamaka for stretches of golden sand and crystal-clear water.
Heading to the Seychelles? Stay connected with a Seychelles eSIM.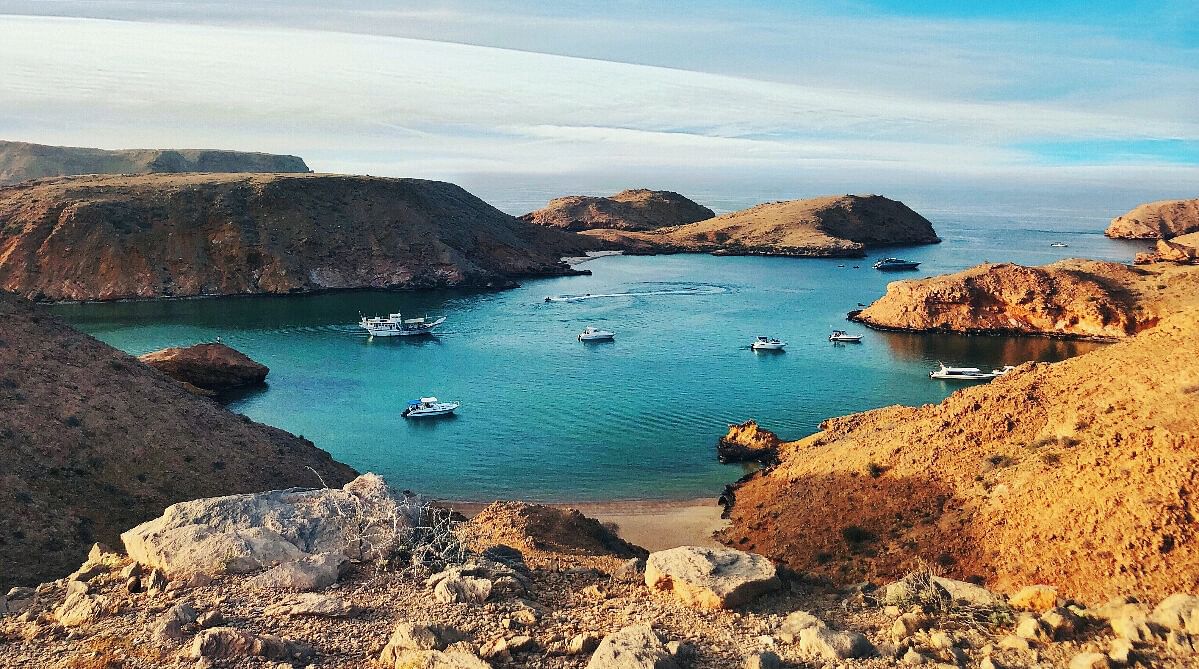 10. Salalah, Oman
Salalah, Oman, is the last stop on our list of best places to travel in November. Salalah is one of the most popular tourist destinations in the Arabian Gulf and is ideal for adventure and nature lovers. In November, you'll encounter milder temperatures and near-constant sunshine. With highs of 31°C and nighttime lows of 21°C, it's a great time of year to explore.
There's a range of activities and experiences to enjoy during your visit. Head to Wadi Darbat Reserve, known for its picturesque landscapes, beautiful waterfalls, and dense palm trees. Visit the Ancient City of Samharam, a UNESCO World Heritage Site with a castle, antiquities, and ancient stone buildings. Salalah is known for its frankincense — visit one of several UNESCO sites along the ancient Frankincense road, including Al-Baleed Archeological Park, Bar, and Wadi Dawka Tree Reserve. Looking for beach time? Visit Mughsail Beach, ranked among the best beaches in the world and known for its turquoise waters and spectacular cliffs.
Planning to visit Oman? Stay connected with an Oman eSIM.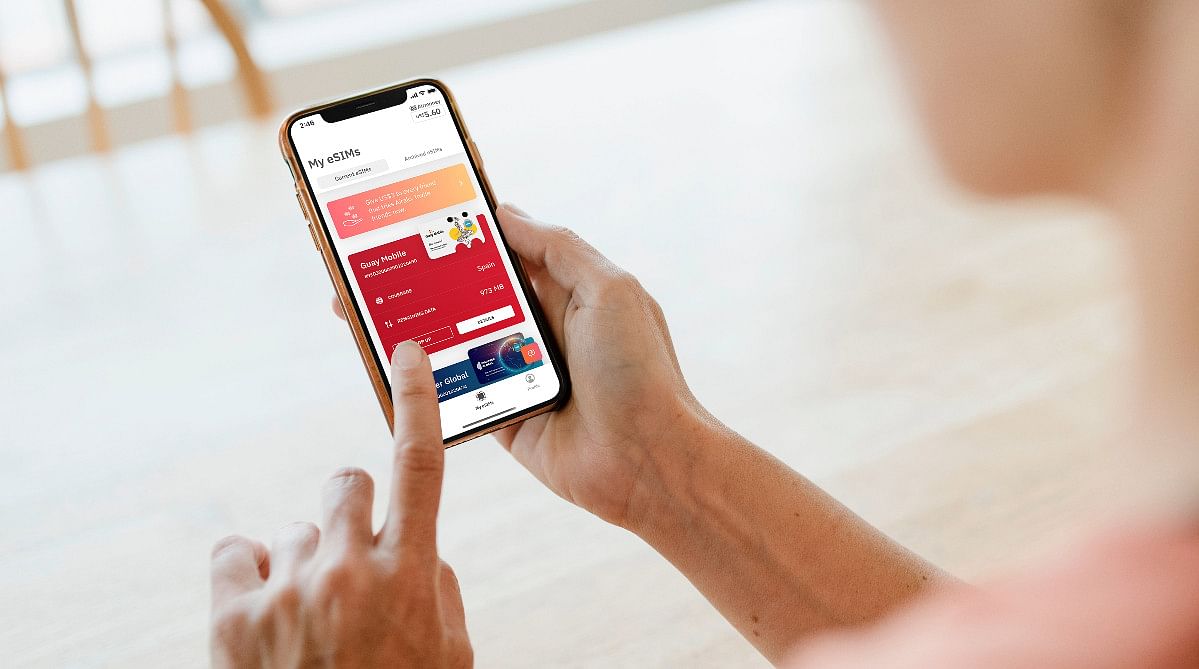 Stay Connected With an eSIM From Airalo
No matter where your travels take you, stay connected with an Airalo eSIM. Airalo gives you access to affordable eSIMs for 200+ countries and regions — including each of our best places to travel in November.
Why Airalo? Here are a few reasons to use an Airalo eSIM when you travel:
Connect to a mobile network within minutes of arrival.
Choose from flexible local, regional, and global data plans.
Eliminate the need to find a local SIM vendor.
Say goodbye to expensive roaming charges.
Store multiple eSIM data plans on your device.
Running out of data? Top up in the Airalo app.
Where will you travel in October? Choose an Airalo eSIM to stay connected during your trip.