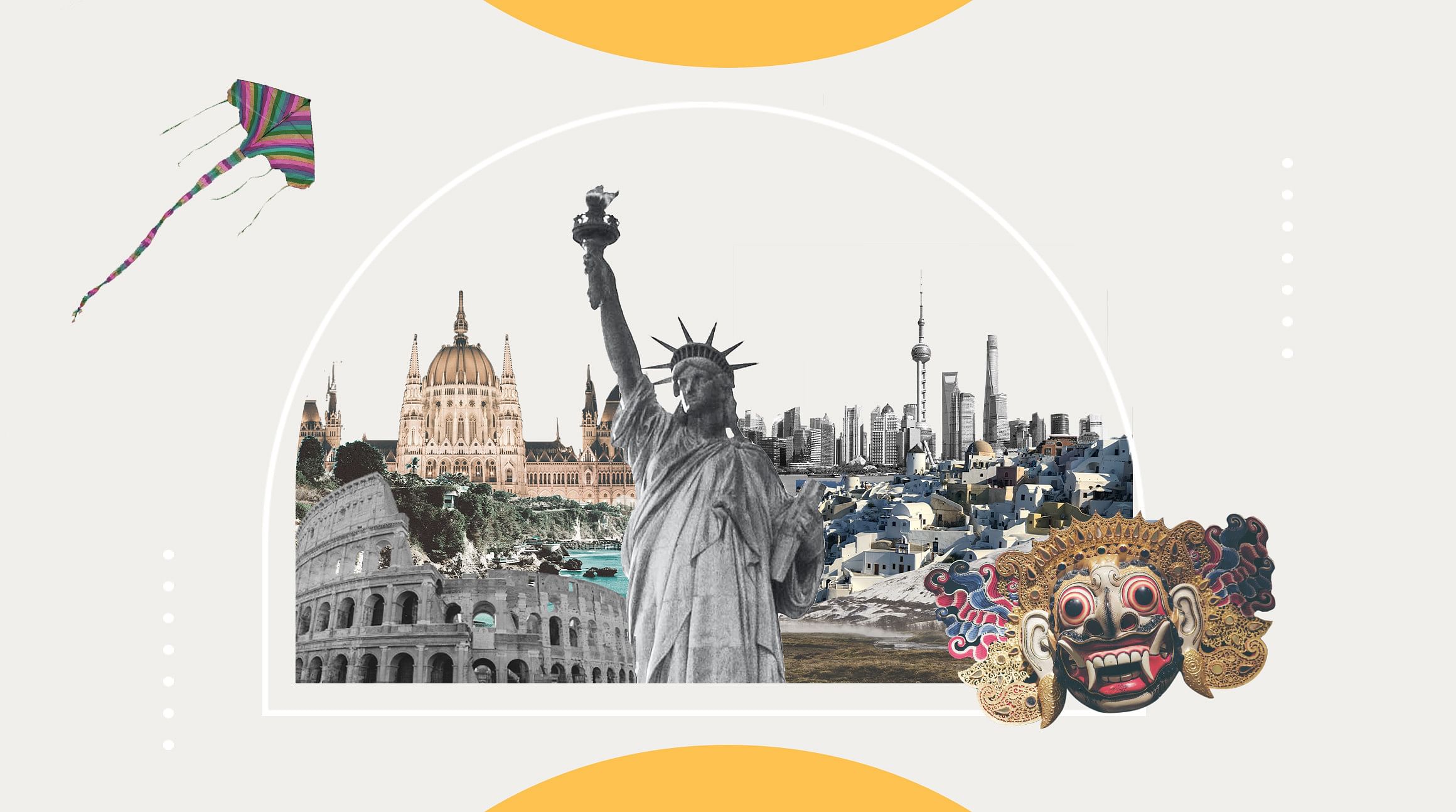 September is a fantastic time of year to travel. It's the start of shoulder season in many destinations around the world, meaning fewer tourists and lower hotel and airfare rates. And though September ushers in autumn in the northern hemisphere, warm summer temperatures linger most of the month. If you aren't sure where to go, we've got you covered. Here are the ten best places to travel in September, from city stays to island adventures.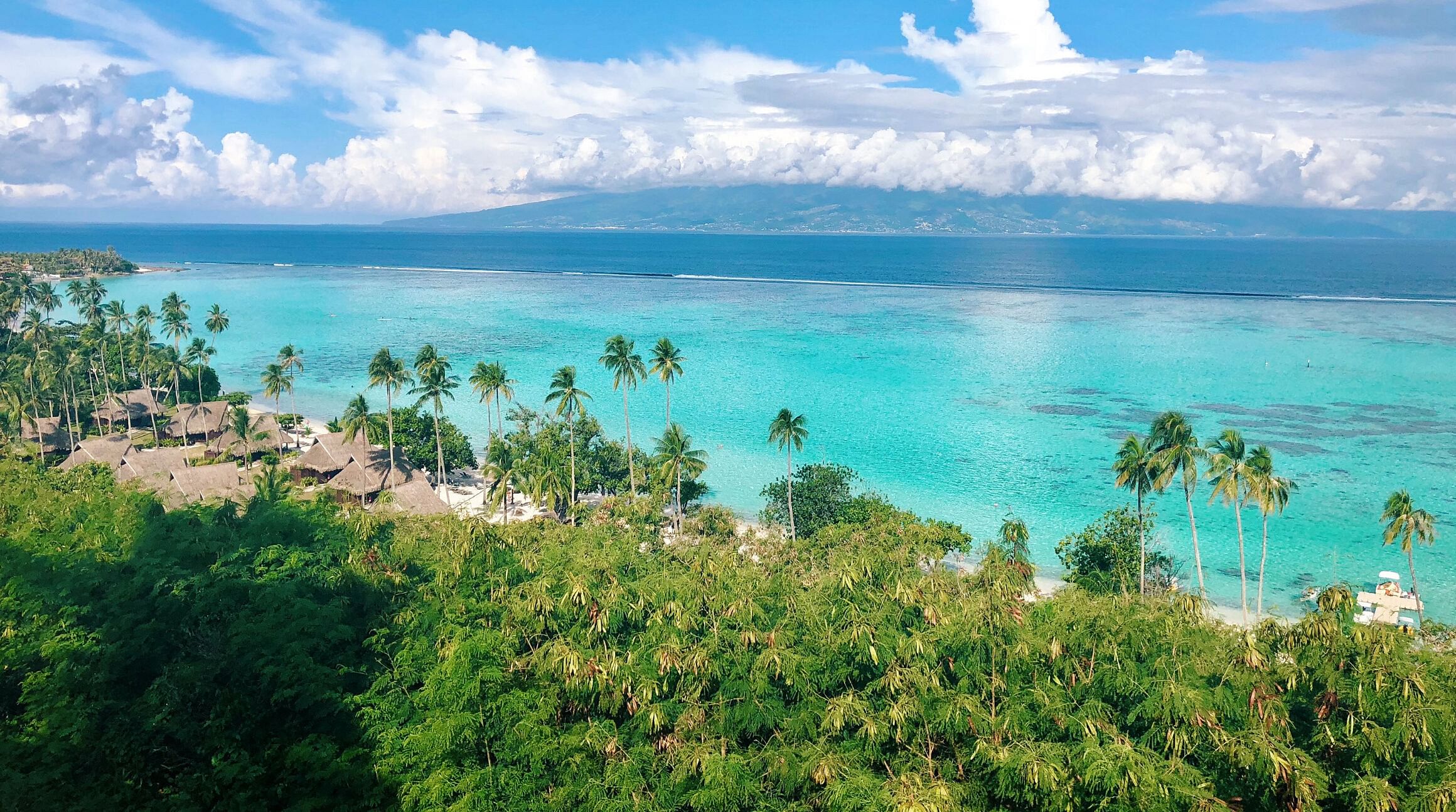 1. French Polynesia
One of the best places to travel in September is French Polynesia. July and August are this South Pacific archipelago's busiest months, but high temperatures, prices, and crowds begin to cool down by September. Covering an area roughly the size of western Europe, French Polynesia has 118 stunning islands to explore. So, where to begin?
Head to Mo'orea to swim with humpback whales and paddle a glass bottom kayak above vibrant coral reefs. Looking for world-class dive sites? Head to the Tuamotus, a chain of islands where you can dive alongside dolphins, sharks, and schools of tropical fish. And visit the Marquesas, some of the most remote islands in the world, famous for traditional Polynesian tattoos, handicrafts, and warrior heritage.
Visiting French Polynesia? Stay connected with a French Polynesia eSIM.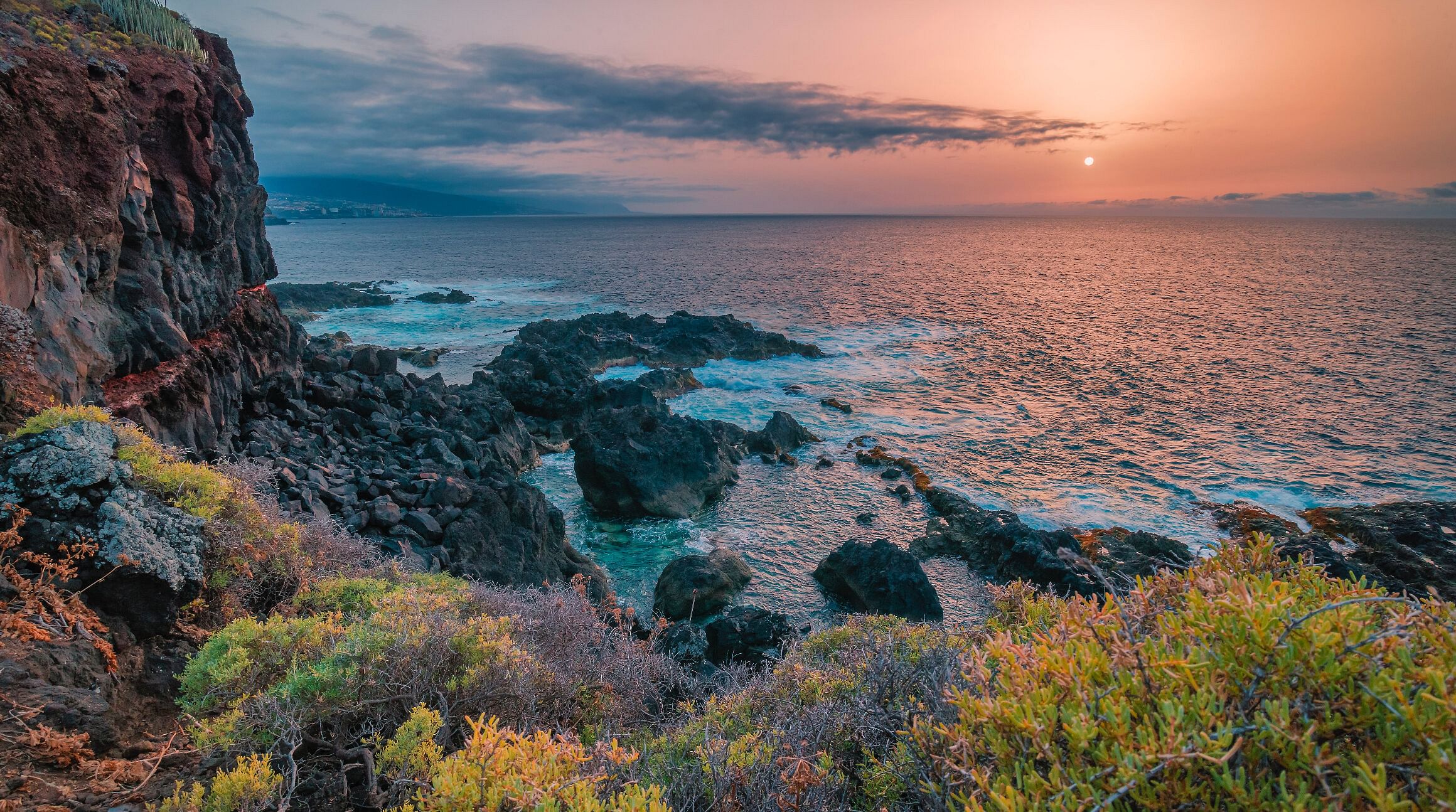 2. Tenerife, Canary Islands
Another of the best places to travel in September is the Canary Islands. This Spanish archipelago off the coast of Africa is home to eight volcanic islands, and Tenerife is hands down one of the most beautiful. Here, you'll find beautifully diverse landscapes, remote villages and mountain wineries, black sand beaches and lava pools, and Spain's highest mountain.
Teide National Park is a must-see. This UNESCO World Heritage Site is named for Teide Volcano, the highest point in Spain. Explore its Mars-like landscapes and take a cable car to its peak for a view of the surrounding islands. Wander Garachico's historic cobbled streets and visit its natural lava pools (they're particularly beautiful at sunset). And head to Los Gigantes to visit its black-sand beach and marvel at its basalt cliffs rising 600 meters above the Atlantic.
Planning a trip to Tenerife? Stay connected with a Canary Islands eSIM.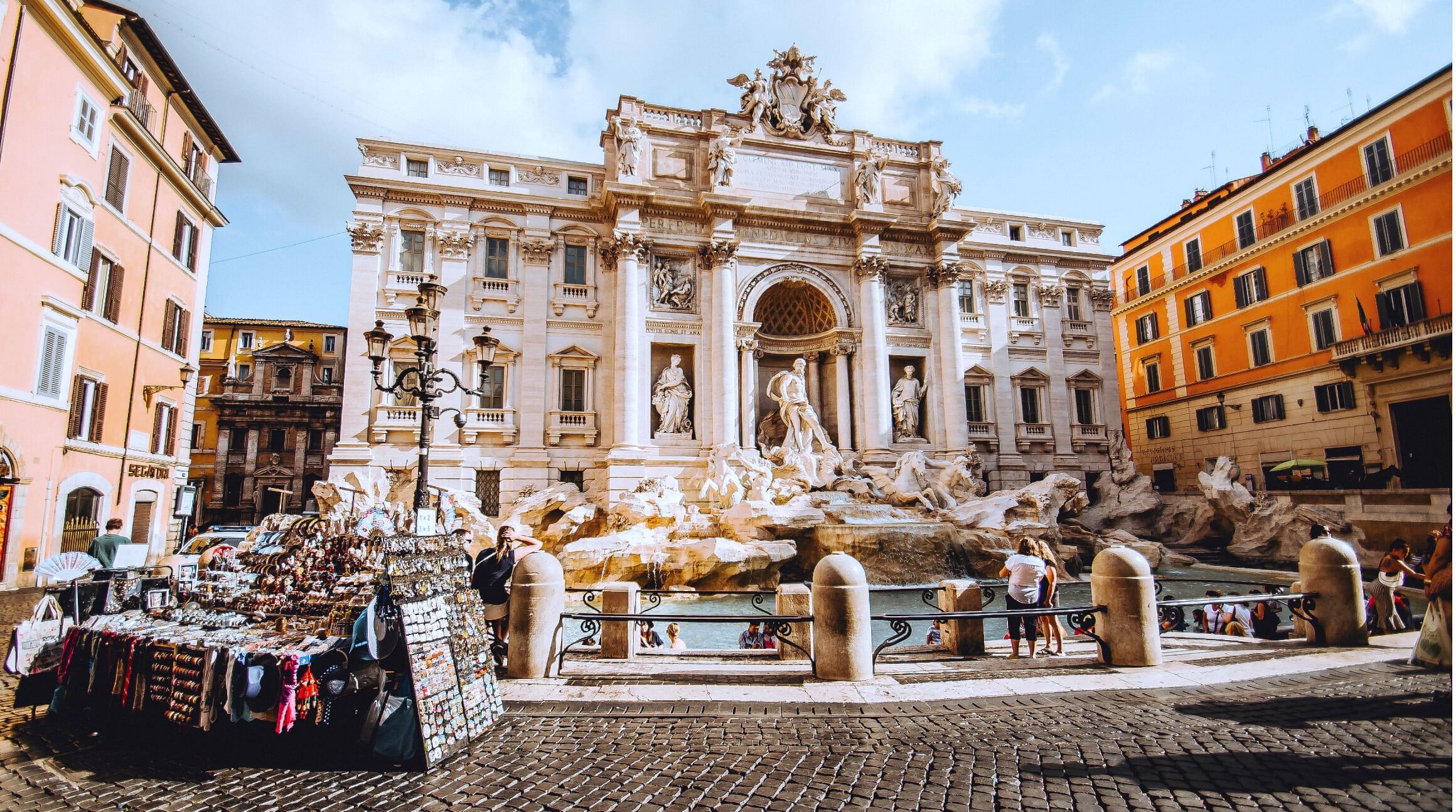 3. Rome, Italy
Next up: Rome. The Eternal City makes our list of the best places to travel in September for its world-famous art, architecture, history, and (of course) food. Mid-September brings cooler, more comfortable temperatures and fewer crowds, making it prime time to explore all the Italian capital has to offer. 
Explore the city's historical center by foot — a self-guided tour will take you to iconic landmarks like the Trevi Fountain, Pantheon, and Spanish Steps. Visit the Colosseum and Roman Forum to step back in time to the heart of the Roman Empire and climb Palatine Hill for a beautiful view of the city. Foodies will love Trastevere's traditional trattorias, where they can sample staples like cacio e pepe, carciofi alla Romana, and Roman-style pizza.
Traveling to Rome? Stay connected with an Italy eSIM.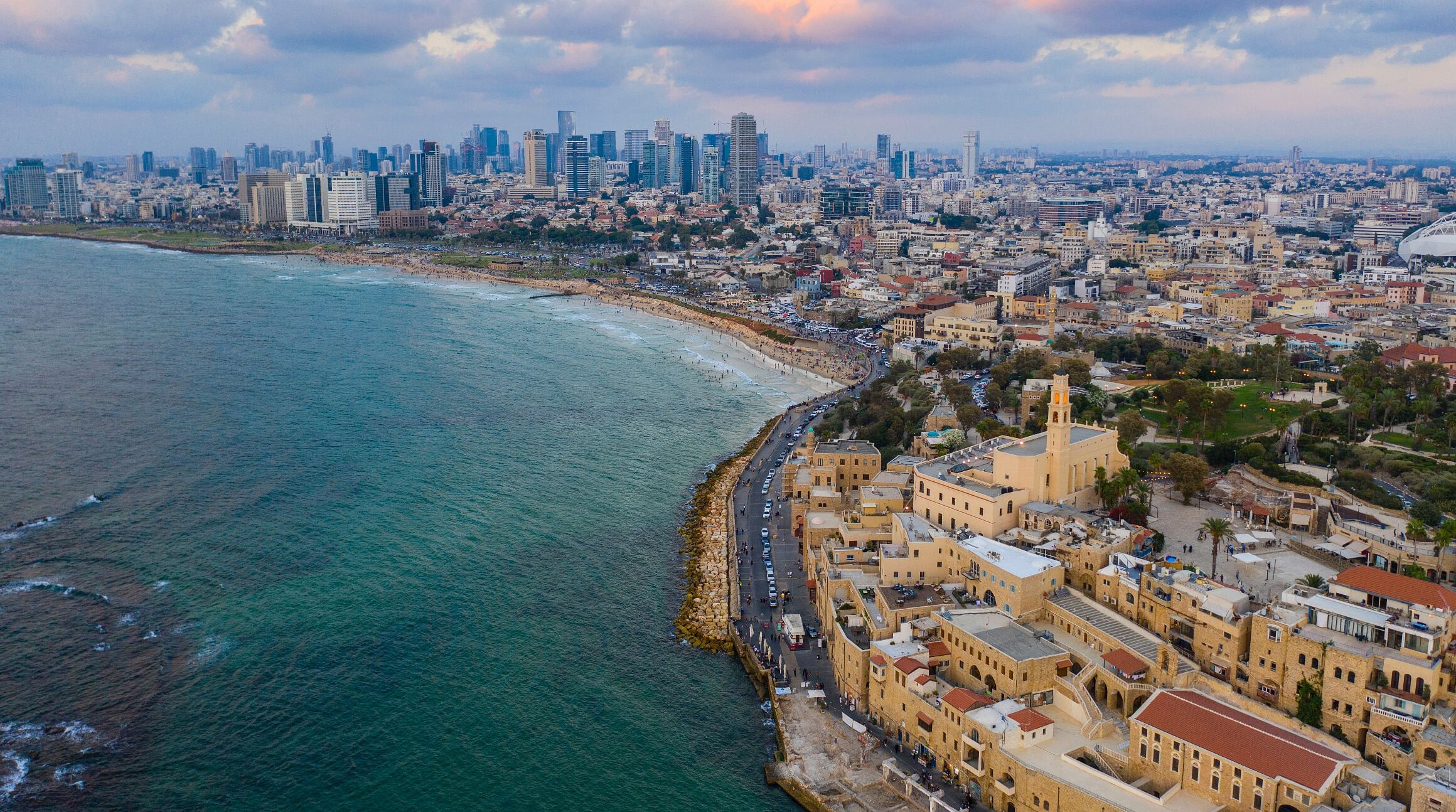 4. Tel Aviv, Israel
Tel Aviv is another of the best places to travel in September. This cosmopolitan city has something for everyone, from history and archeology lovers to beach bums and foodies. Its central location makes it the ideal base for day trips to Jerusalem, Haifa, Acre, and the Dead Sea. And with 300 days of sun a year, you really can't go wrong!
Wander the historic Jaffa neighborhood, following its winding alleys lined with galleries, monasteries, and artisan workshops. Architecture buffs will love White City, a UNESCO World Heritage Site with the world's largest number of Bauhaus buildings. Head to Carmel Market to sample local fare like loquats, olives, hummus, and shakshuka. Then, walk the waterfront promenade, which borders the city's famous Mediterranean beaches.
Taking off to Tel Aviv? Stay connected with an Israel eSIM.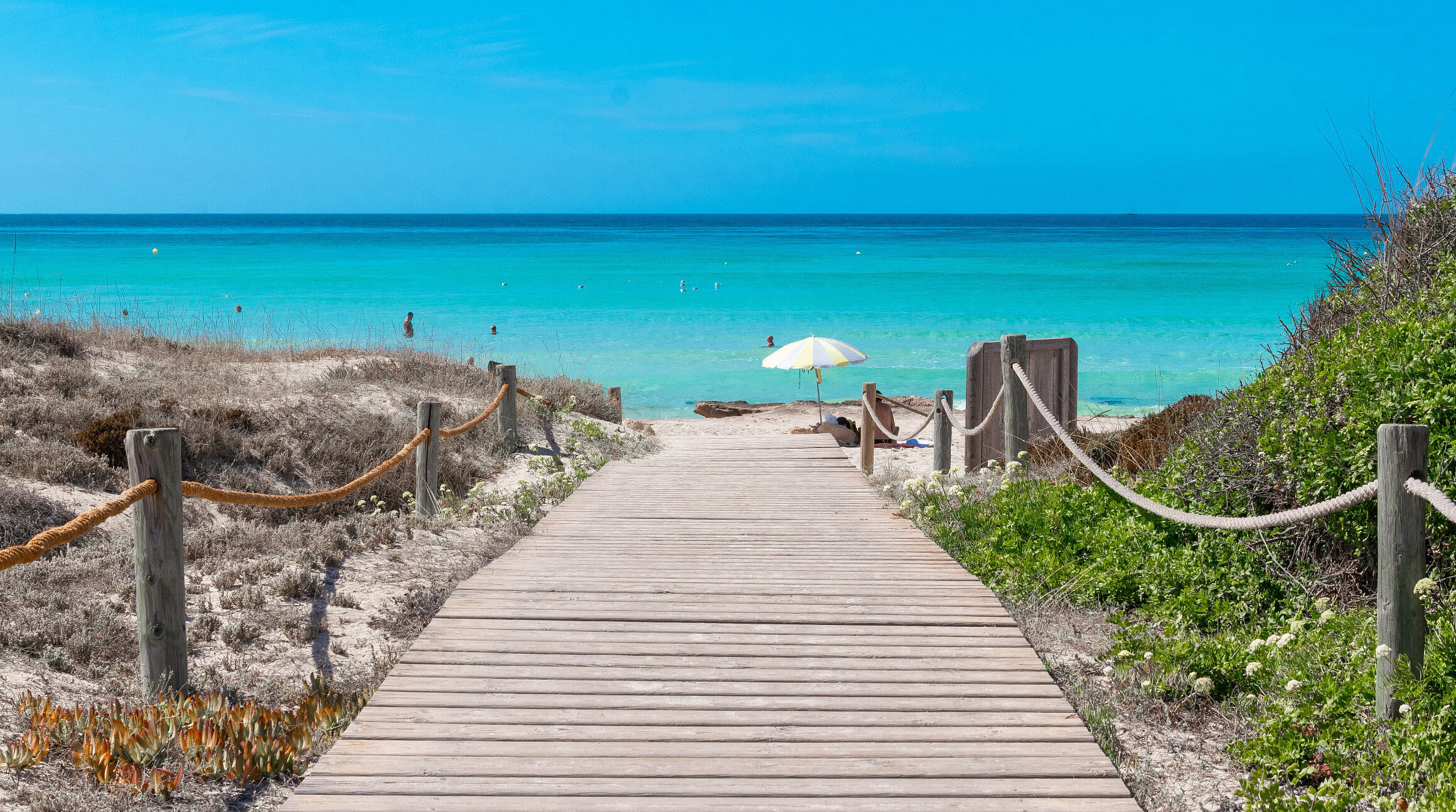 5. Formentera, Spain
Formentera, Spain, is next on our list of the best places to travel in September. The southernmost Balearic island is just 14 kilometers from Ibiza (about half an hour by fast ferry) and has a sleepier, more laid-back vibe. The weather's still scorching hot in September, but accommodation's more affordable, and reservations free up for the island's epic beach bars.
The best way to get around Formentera is by bike or moped — rent one in town and explore the island's tiny towns and beaches. Visit Es Caló for its ancient fisherman's huts, El Pilar de La Mola for its lighthouse and handicrafts market, and Es Pujols for nightlife. Ses Illetes and Es Migjorn are the island's most popular beaches. After a day spent swimming and snorkeling, take a seat at a chiringuito (beach bar) and watch the sun dip below the horizon.
Planning to hit the beach in Formentera? Stay connected with a Spain eSIM.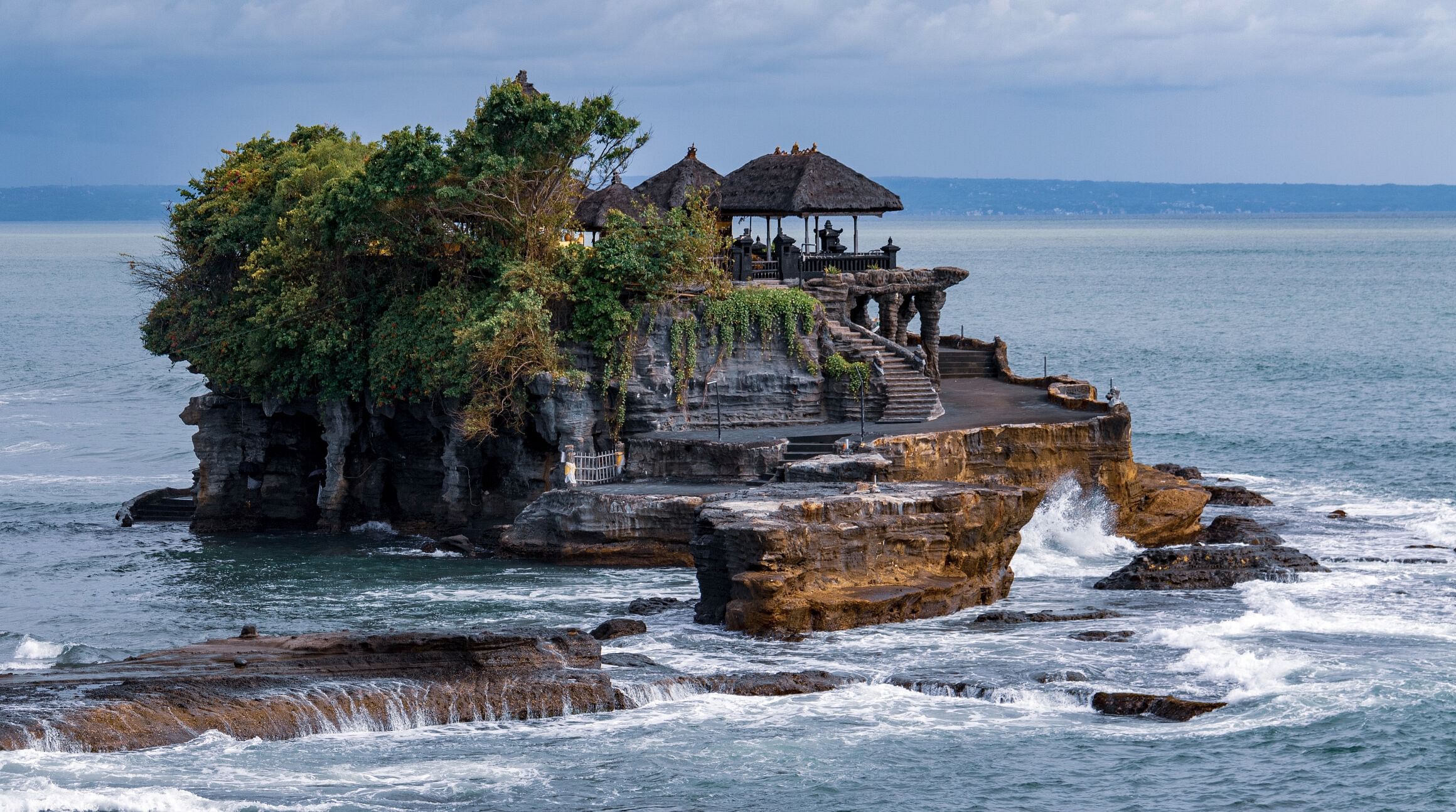 6. Bali, Indonesia
Another of the best places to travel in September is Bali, Indonesia. The "Island of the Gods" has it all: Jaw-dropping scenery, rich culture, world-class surfing, and more. You'll catch the tail end of the dry season, which stretches from April to September, meaning warm temperatures, little rainfall, and a (slight) dip in travel rates. 
Surfers can catch a wave at some of the world's top surf spots, including Uluwatu, Padang Padang, and the Impossibles. Snorkel or dive at Nusa Lembongan and Manta Alley, and take a day trip to Nusa Penida for breathtaking beaches and ocean views. Head inland to cycle through Ubud's rolling rice terraces and add Lempuyang, Goa Gajah, and Pura Saraswati temples to your itinerary.
Heading to Bali? Stay connected with an Indonesia eSIM.
7. New York, USA
Next up on our list of best places to travel in September is none other than New York City. September is a beautiful time of year to see the best of the Big Apple, from its legendary skyline to its world-class museums and galleries and stunning Central Park. But don't just stick to Manhattan — there are four more boroughs to explore during your trip. 
It's also a fantastic time to pair your city stay with a weekend getaway. Head upstate to the Catskills, where you'll find fall foliage, log cabins, and lakeside views. Or go to Long Island to explore beachside towns with charming antique shops, farm stands, and marinas. Fall festivals will be in full swing, with apple picking, pumpkin patches, and corn mazes for entertainment.
Exploring New York? Stay connected with a USA eSIM.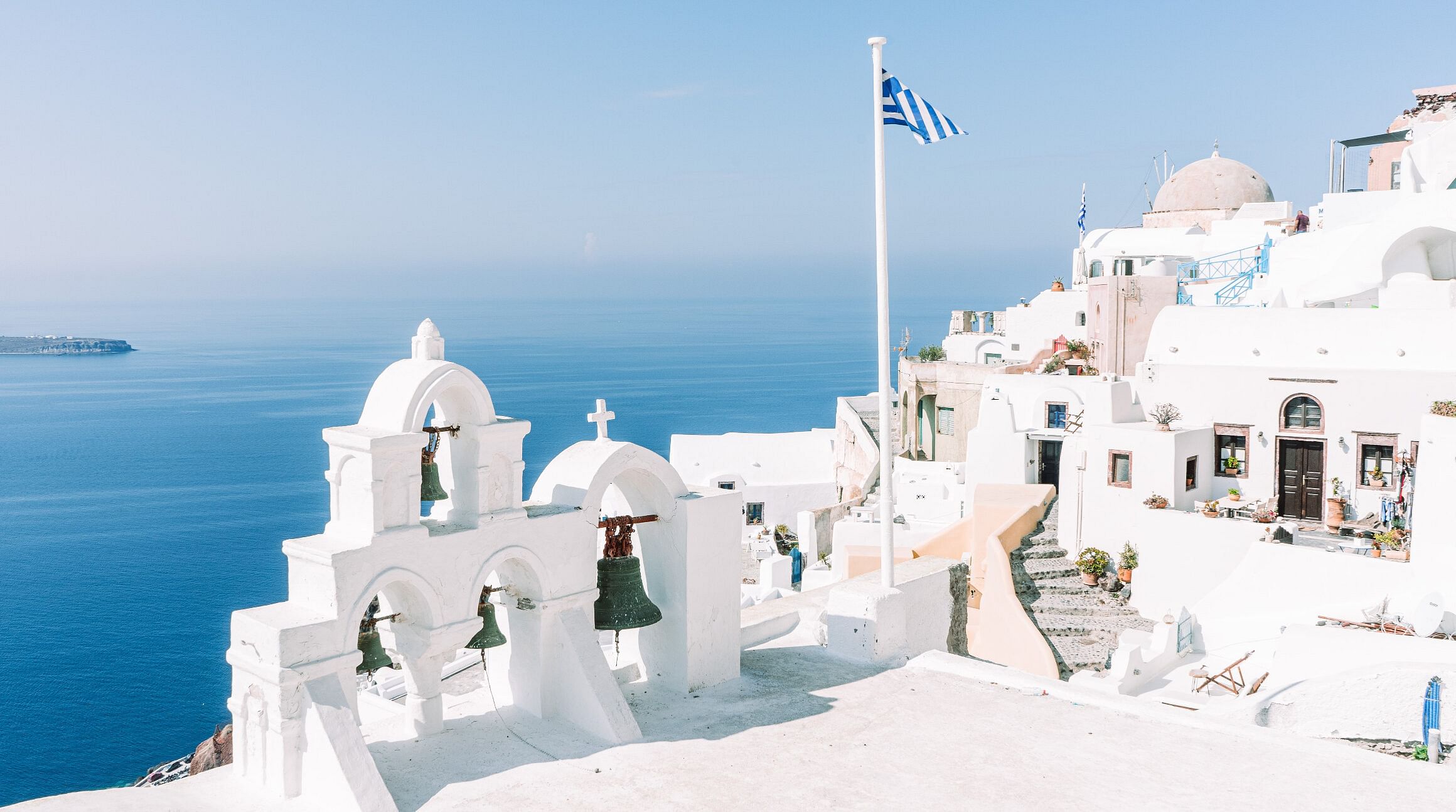 8. Santorini, Greece
Santorini is another one of the best places to travel in September. The summer rush is over, the evenings are cooler, and the sea is still warm. The Meltemi (a northern wind) will be blowing, making hot days more bearable. It's the perfect time to explore the volcanic island's white-washed towns and secluded beaches.
Follow the Fira-Oia Hike to get a lay of the land. The 10.5-kilometer trail runs along the caldera's edge and passes through Fira, Firostefani, and Imerovigli. When you reach Oia, descend 278 steps to Ammoudi Bay, where you'll find some of the best seafood tavernas in Santorini. Be sure to trek back up to Oia for an applause-worthy (literally) sunset. Beach bums will love Red Beach (named for its rust-colored sand and cliffs), Perivolos, and Akrotiri.
Discovering Santorini? Stay connected with a Greece eSIM.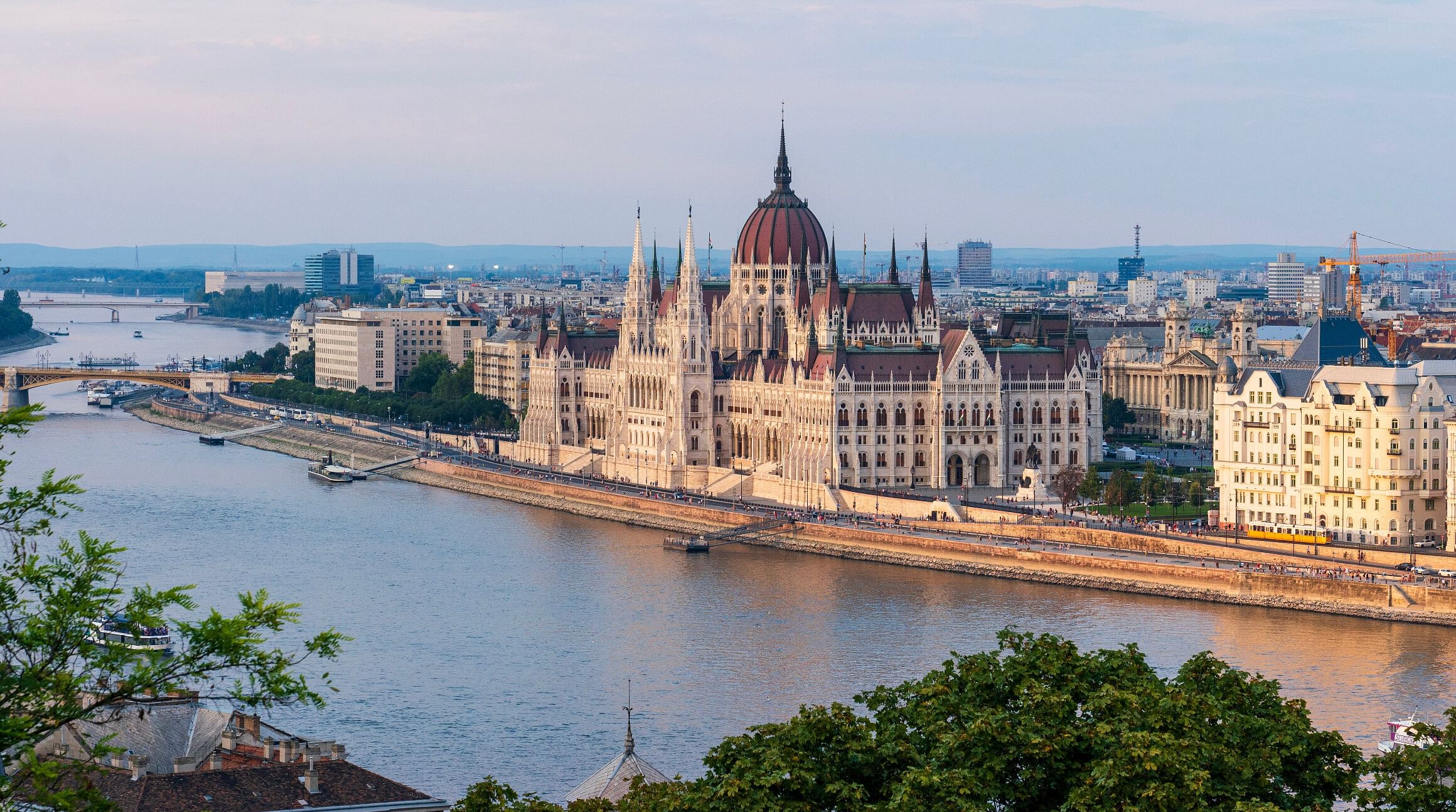 9. Budapest, Hungary
Beautiful Budapest is next on our list of the best places to travel in September. It's the driest month of the year, with sun-filled days to discover the city's gorgeous architecture, café culture, and thermal spas. It's also a fantastic time to explore areas outside the capital — Szentendre is a picturesque town that's just a short car or boat ride up the Danube.
Start in the Castle District, where you'll find Buda Castle, Matthias Church, and Fishermen's Bastion (the latter serves up stunning views of the Pest skyline). Cross the Danube to the House of Parliament and stroll along Andrássy Avenue, a tree-lined boulevard stretching from St. Stephen's Basilica to Heroes' Square. In City Park, head to Széchenyi Baths, one of Budapest's most famous thermal spas, for well-deserved rest and relaxation.
Exploring Budapest? Stay connected with a Hungary eSIM.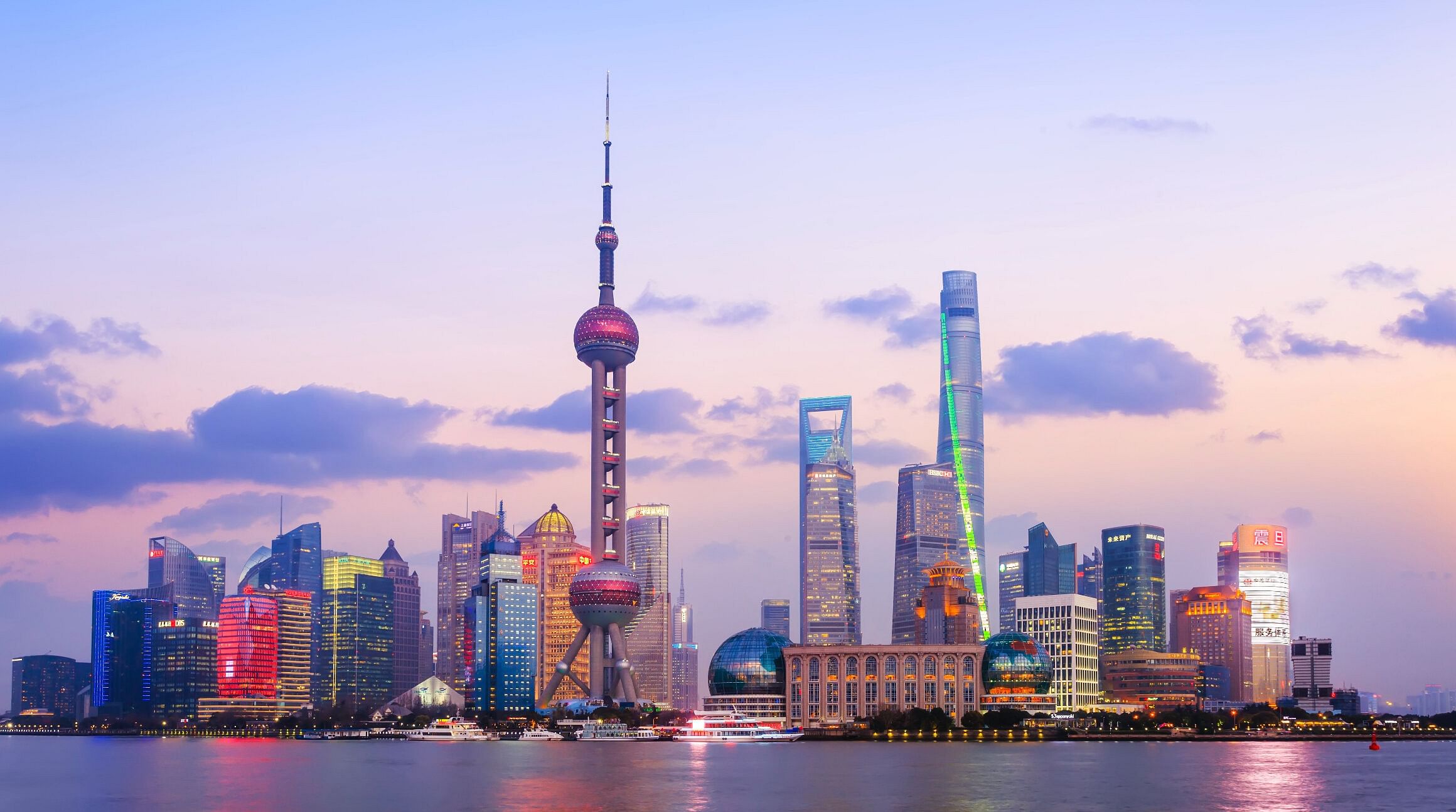 10. Shanghai, China
Shanghai, China, is the final stop on our list of best places to travel in September. Modern meets traditional in this busy metropolis with more than 26 million residents. Shanghai has it all, from soaring skyscrapers and luxury shopping malls to Ming dynasty gardens and Buddhist monasteries. September marks the end of the tourist season and the start of the Mid-Autumn Festival, a three-day celebration with lanterns, mooncakes, and fireworks.
Stroll or take a boat tour along the Bund, Shanghai's famous waterfront promenade, for peaceful parks, high-end fashion boutiques, and stunning city views. Ride the world's fastest elevator to the top of Shanghai Tower, a skyscraper stretching 632 meters high. For the traditional, visit the Jade Buddha Temple and Yuyuan Garden & Bazaar, a fully-restored Ming dynasty garden that took 18 years to complete.
Planning to go to Shanghai? Stay connected with a China eSIM.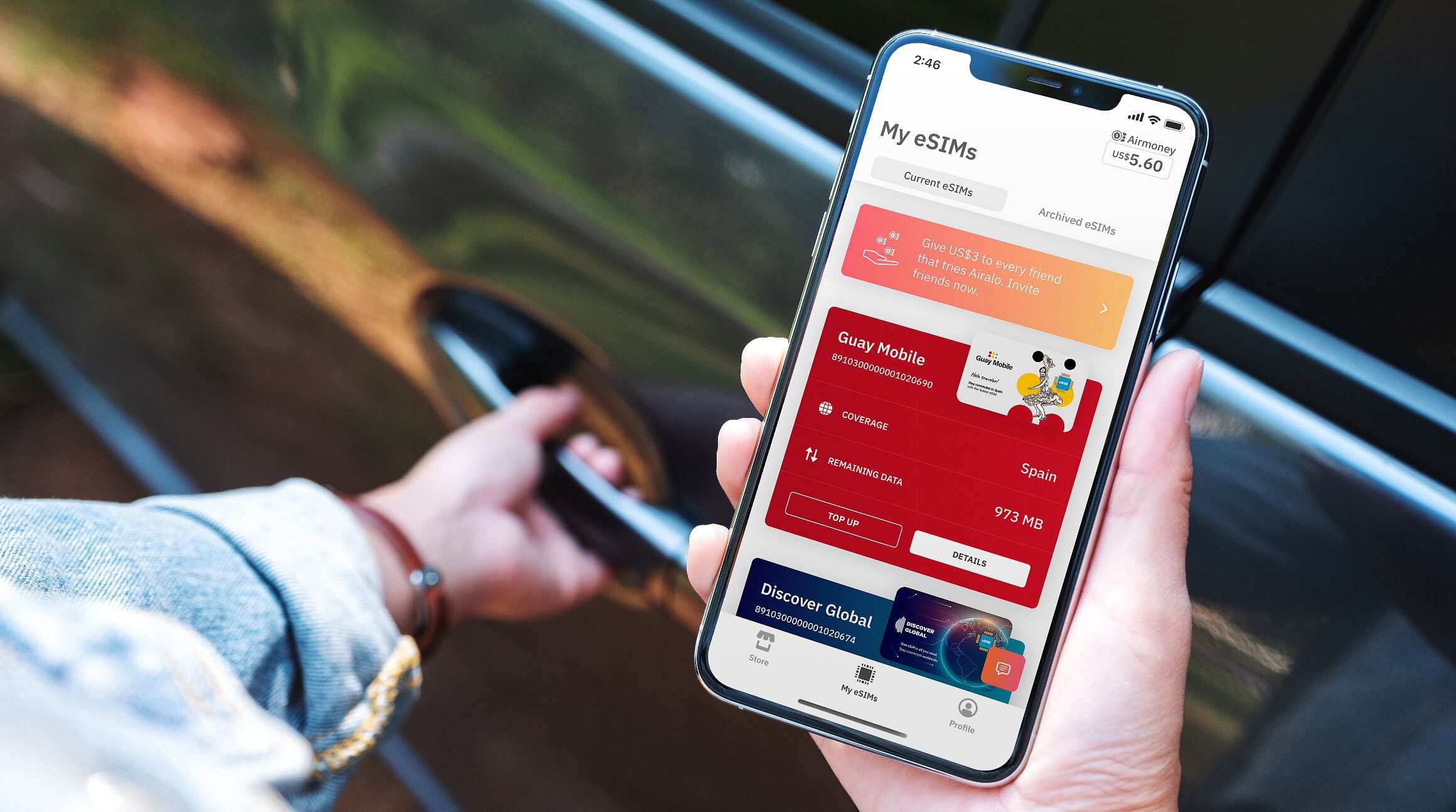 Stay Connected WIth an eSIM From Airalo
No matter where your travels take you, stay connected with an Airalo eSIM. Airalo gives you access to affordable eSIMs for 200+ countries and regions — including each of our best places to travel in September.
Why Airalo? Here are a few reasons to use an Airalo eSIM when you travel:
Connect to a mobile network within minutes of arrival.
Choose from flexible local, regional, and global data plans.
Eliminate the need to find a local SIM vendor.
Say goodbye to expensive roaming charges.
Store multiple eSIM data plans on your device.
Running out of data? Top up in the Airalo app.
Where will you travel in September? Choose an Airalo eSIM to stay connected during your trip.