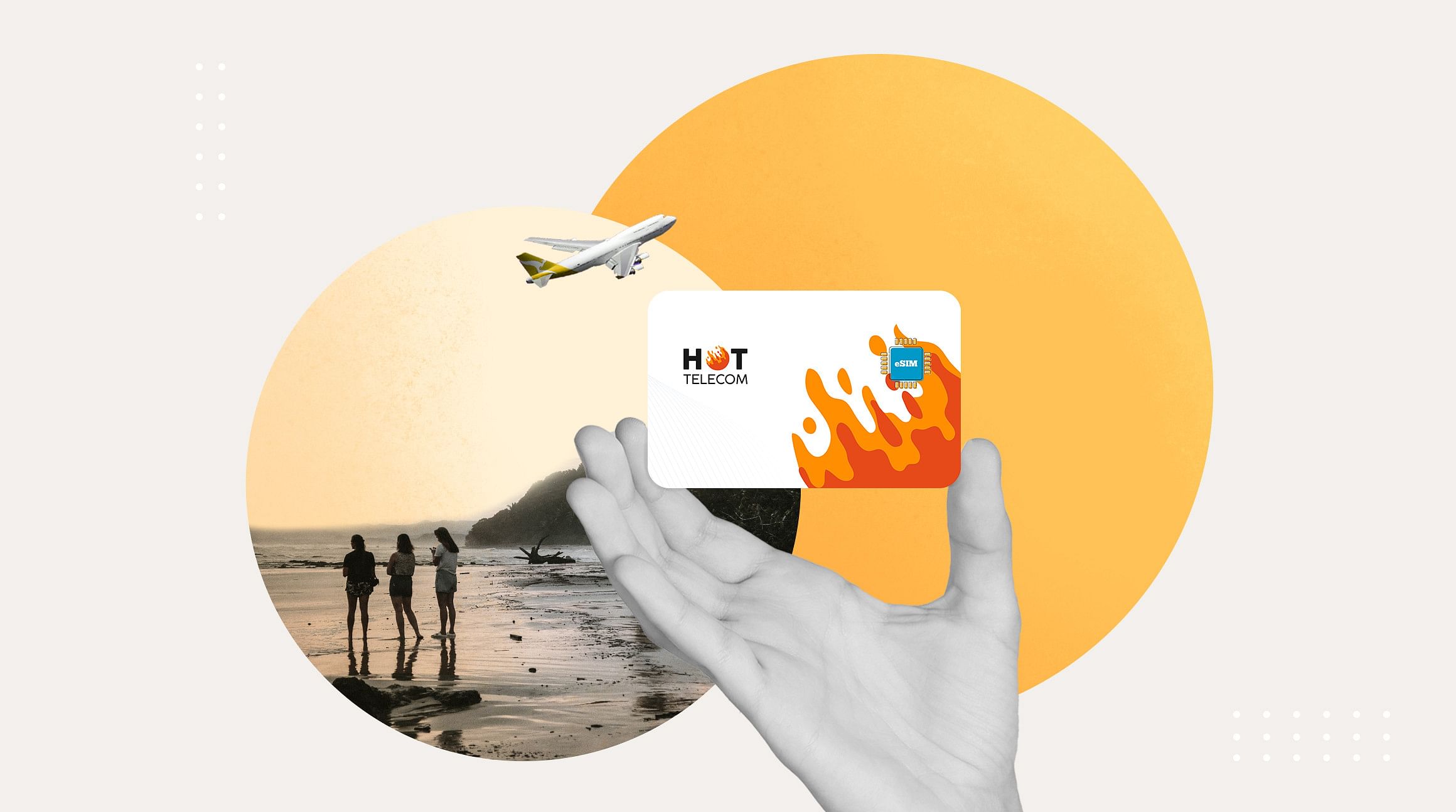 Costa Rica is a nature-lover's paradise. This Central American gem features stunning coastlines, dramatic volcanos, lush rainforests, and incredible biodiversity. From world-class beaches to misty cloud forests, it's the ideal destination for wildlife lovers, adventure enthusiasts, and beach bums alike. Soak up the pura vida vibes and embrace all a trip to Costa Rica has to offer.
In this article:
Best Time to Visit Costa Rica
Costa Rica's dry season (December through April) is the most popular time to visit. Travelers flock to Costa Rica during this time for non-stop sunshine, warm weather, and bluebird skies. However, it's also the busiest and most expensive time of year. 
If you want to skip the crowds, plan your Costa Rica trip for July through August. Costa Ricans call this time of the year vernillo (little summer). It's the drier part of the wet season, and while you'll get a bit of rain, you'll benefit from fewer crowds and better pricing. 
Top Attractions
Costa Rica has no shortage of things to explore. Whether you're off to the Caribbean coast, the Pacific, or everywhere in between, you're bound to see some epic sights. Here are a few attractions to add to your Costa Rica travel itinerary.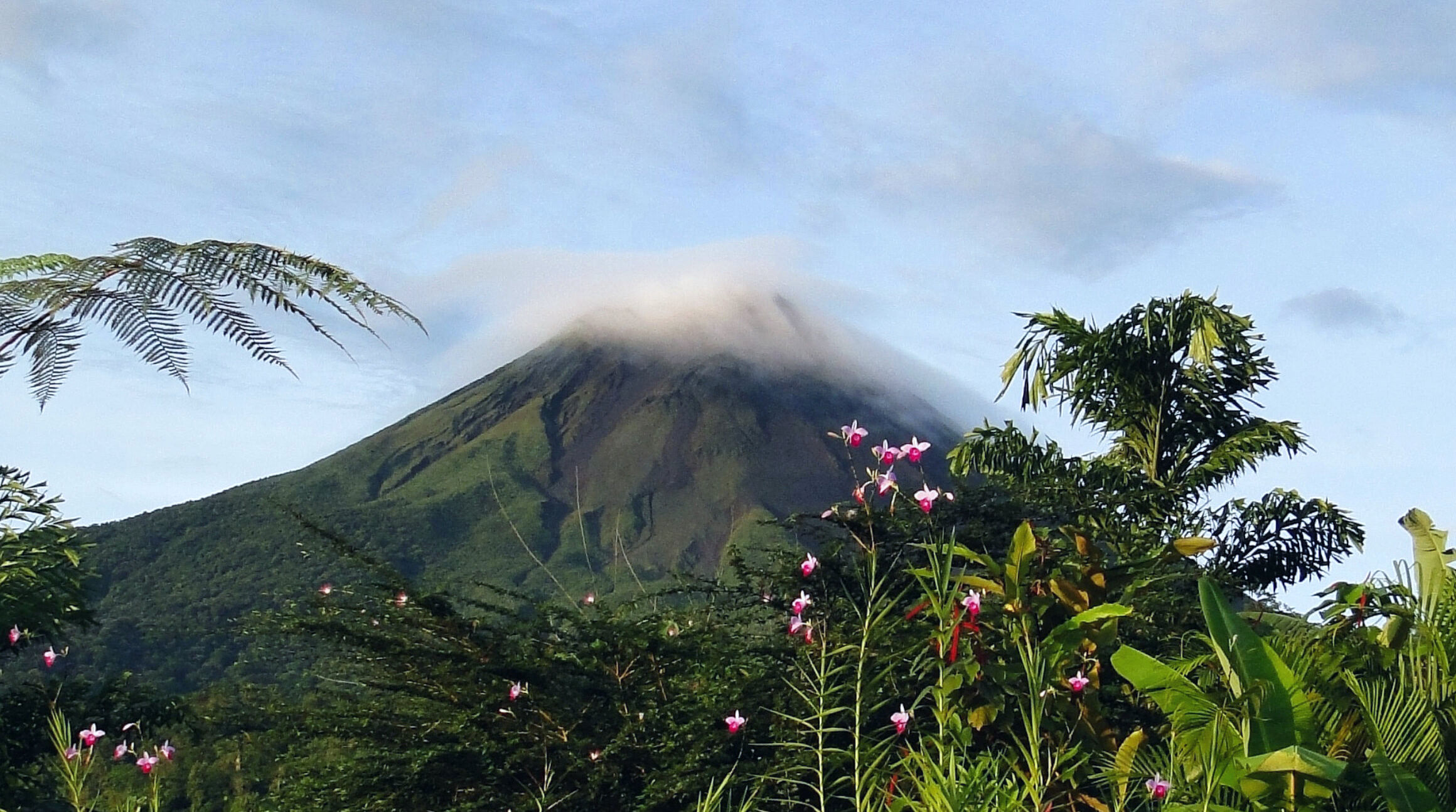 Arenal Volcano National Park (La Fortuna)
Arenal Volcano National Park is home to lush rainforests, majestic waterfalls, and the iconic Arenal volcano. At an elevation of 1,670 meters, Arenal was once Costa Rica's most active volcano, with 41 eruptions a day. Today, it boasts some of the most epic hikes and views you'll see during your trip.
Follow the 15 kilometers of trails that wind along old lava flows to catch a glimpse of local flora and fauna, including sloths, howler monkeys, parrots, tree frogs, and more. Make your way to La Fortuna waterfall to picnic and take a dip in its jade-colored pools. And for a different perspective, explore the Arenal Hanging Bridges hovering high above the canopy. After a day spent trekking, follow up with a soak in one of the area's famous natural hot springs.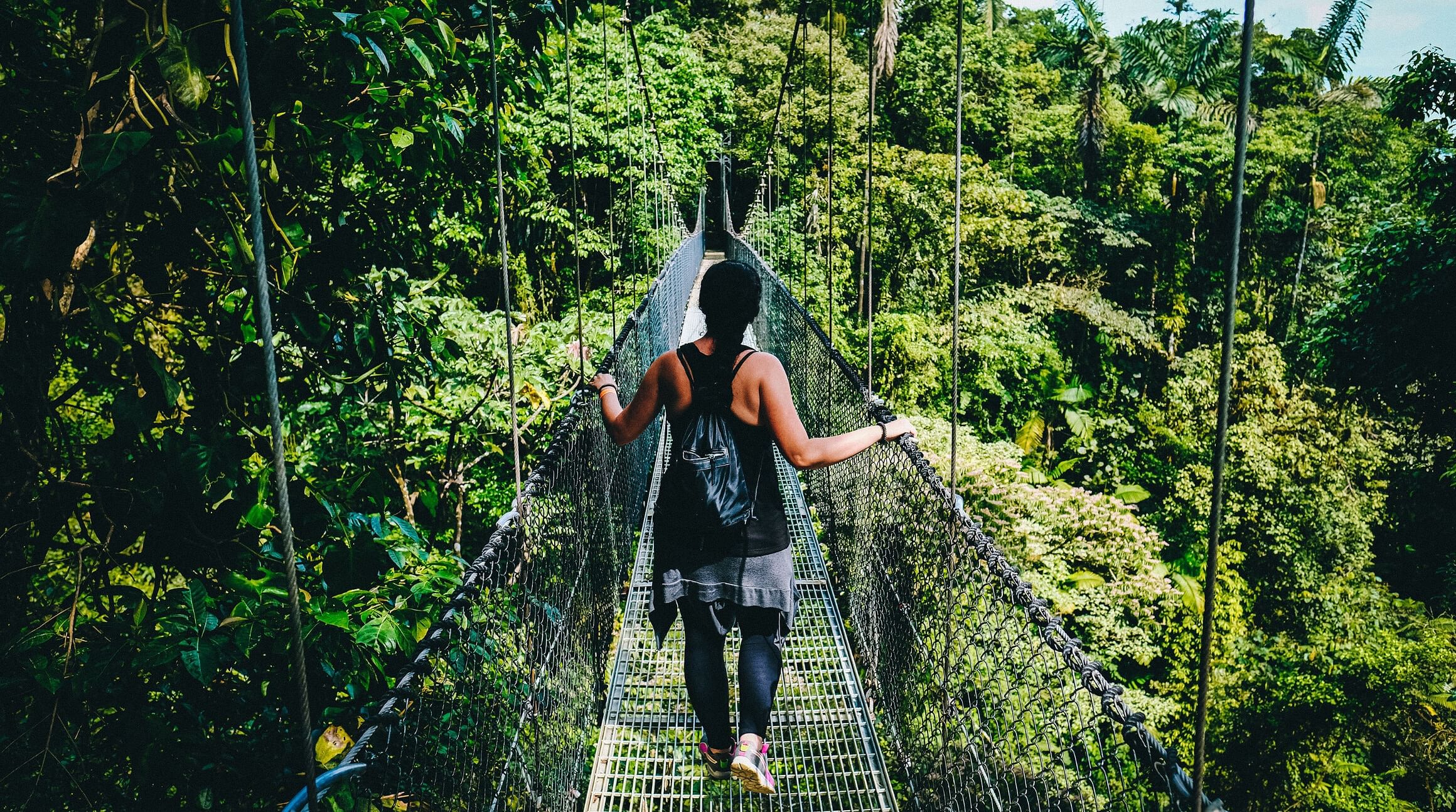 Monteverde Cloud Forests
Costa Rica is famous for its unique cloud forests. These subtropical forests with low-hanging mist and clouds are some of the rarest habitats on earth. Monteverde covers 26,000 acres, with eight distinct biological zones and thousands of plant and animal species. It's an absolute must for a trip to Costa Rica.
The best way to explore Monteverde's cloud forests is to trek through the 13 kilometers of skywalks and suspension bridges built into the forest canopy. Originally made for scientists studying the area, they give the perfect vantage point to view unique and varied wildlife, including sloths, butterflies, orchids, and (if you're lucky) the rare Quetzal bird.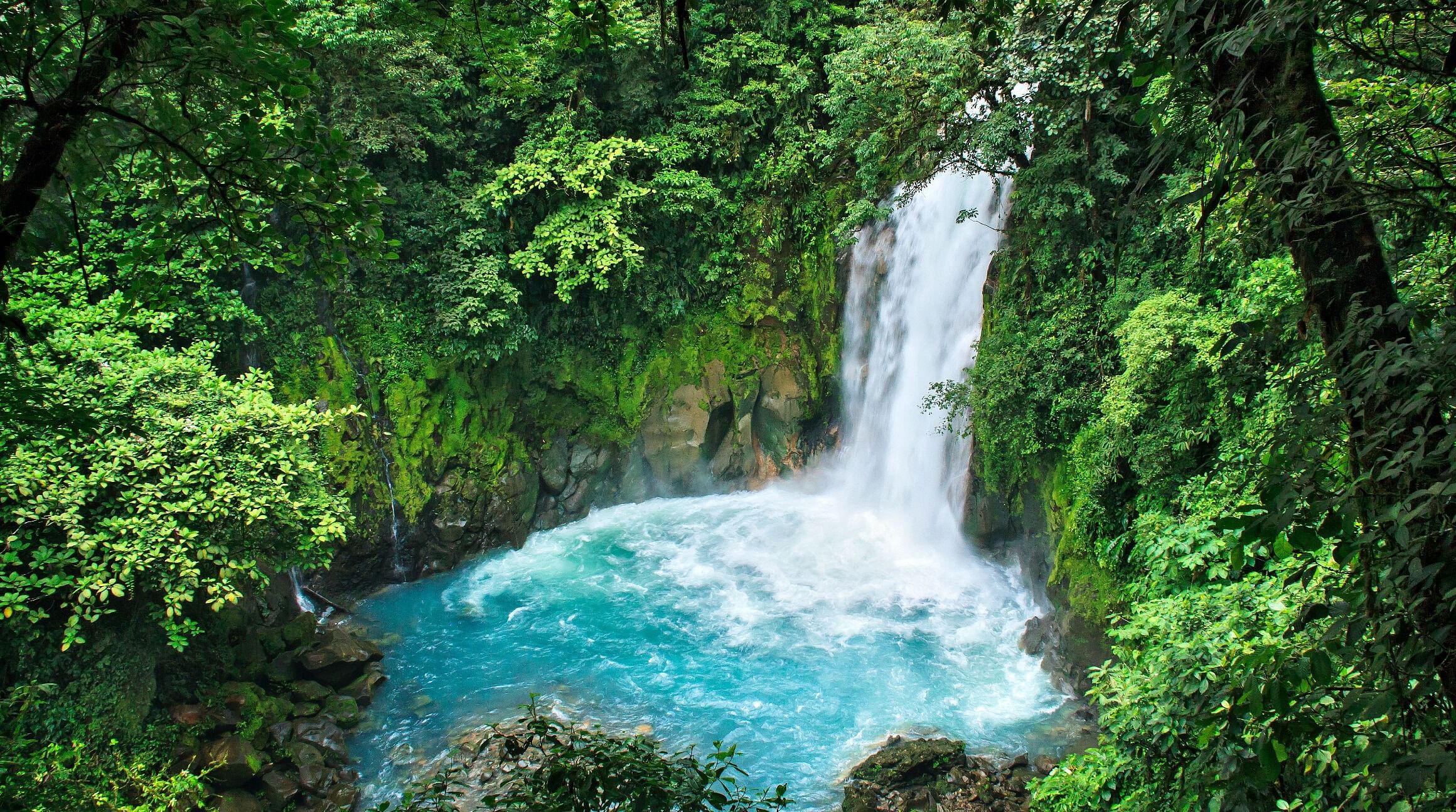 Tenorio Volcano National Park
Another spot to add to your Costa Rica travel list is Tenorio Volcano National Park. While the park is home to another of Costa Rica's volcanoes, it's most celebrated for the electric blue river that runs through it. Rio Celeste means "sky blue river," and local legend has it the gods dipped their brushes in the river when they painted the sky, causing its unique color. 
Rio Celeste culminates in a roaring 90-meter waterfall surrounded by lush jungle — perhaps one of the most iconic images of Costa Rica. The hike to the waterfall is a quick 25-minute stroll followed by a 250-step descent to the viewing platform at the base of the falls. While swimming in the pool below the waterfall is not allowed, it's still well worth the trip.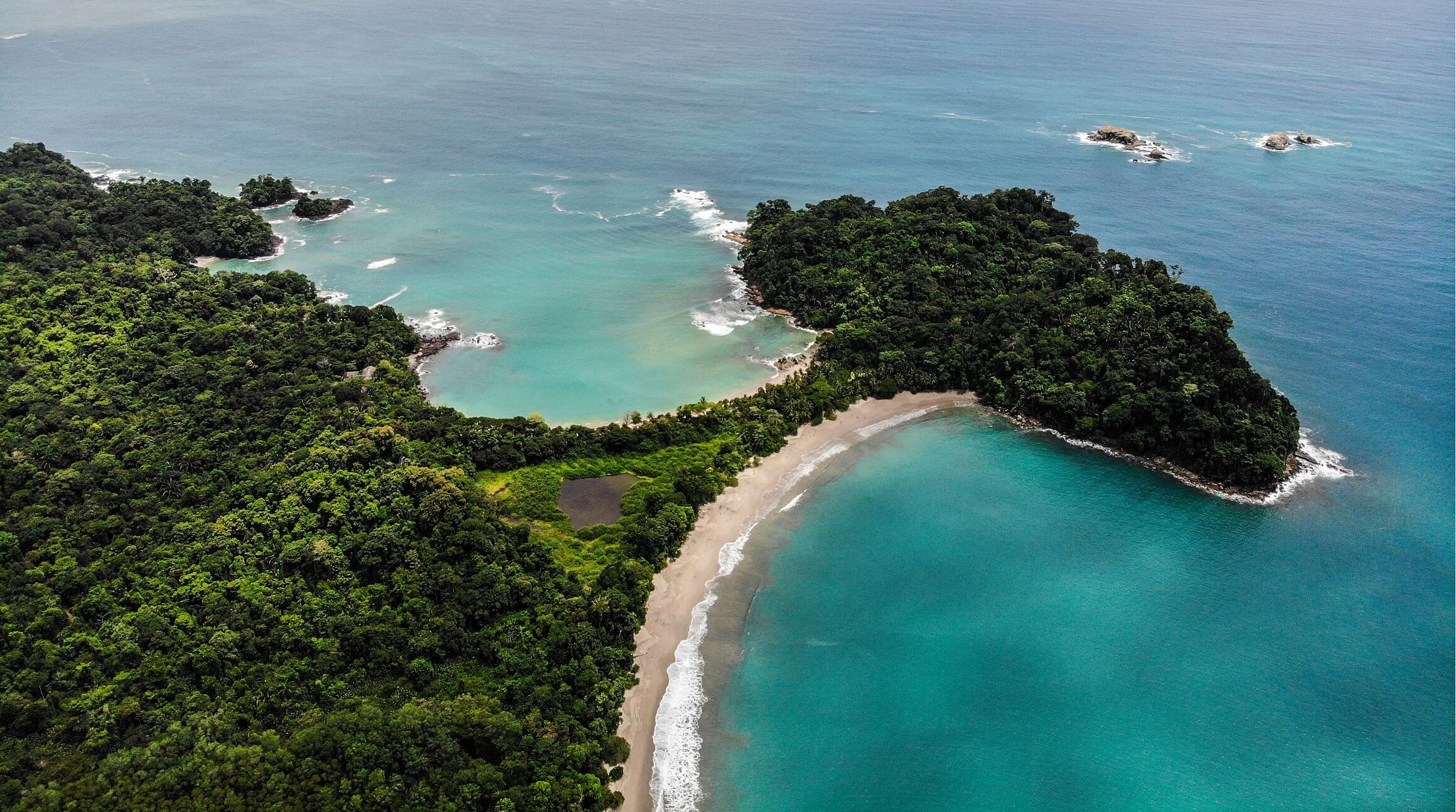 Manuel Antonio
Another must-see for a Costa Rica trip is Manuel Antonio. Pristine beaches, warm waters, and lush jungle make this coastal destination a tropical paradise. The three main beaches are Playa Espadilla (great for first-time surfers), Playa Biesanz (ideal for snorkeling), and Playa Manuel Antonio (arguably, the most beautiful), which lies within the national park.
Manuel Antonio National Park is Costa Rica's smallest national park, but what it lacks in size, it makes up for with abundant wildlife, secluded beaches, and breathtaking scenery. Hike one (or several) of the ten trails that wind through the rainforest to glimpse animal friends like spotted sloths, howler monkeys, iguanas, and crabs. When you reach Playa Manuel Antonio, dip into its turquoise waters to cool off.

Costa Rica Beach Guide
In addition to its many national parks, Costa Rica is teeming with beautiful beaches. Here's what you can expect from some of the country's top beach destinations. 
Playa Santa Teresa is a surf and yoga haven. It's the perfect place to relax, unwind, and soak up the pura vida vibes.
Playa Hermosa (meaning "beautiful beach") stands out for its dark sand and crystal-clear water. 
Playa Tamarindo is a world-renowned surf destination with waves to suit beginner and more advanced surfers.
Playa Negra is a long, black-sand beach on the Caribbean coast. If you love to swim, this is the ideal spot. 
Punta Uva is an idyllic cove with calm water and excellent snorkeling. 
Playa Conchal is covered in finely crushed seashells and sparkles in the sunlight.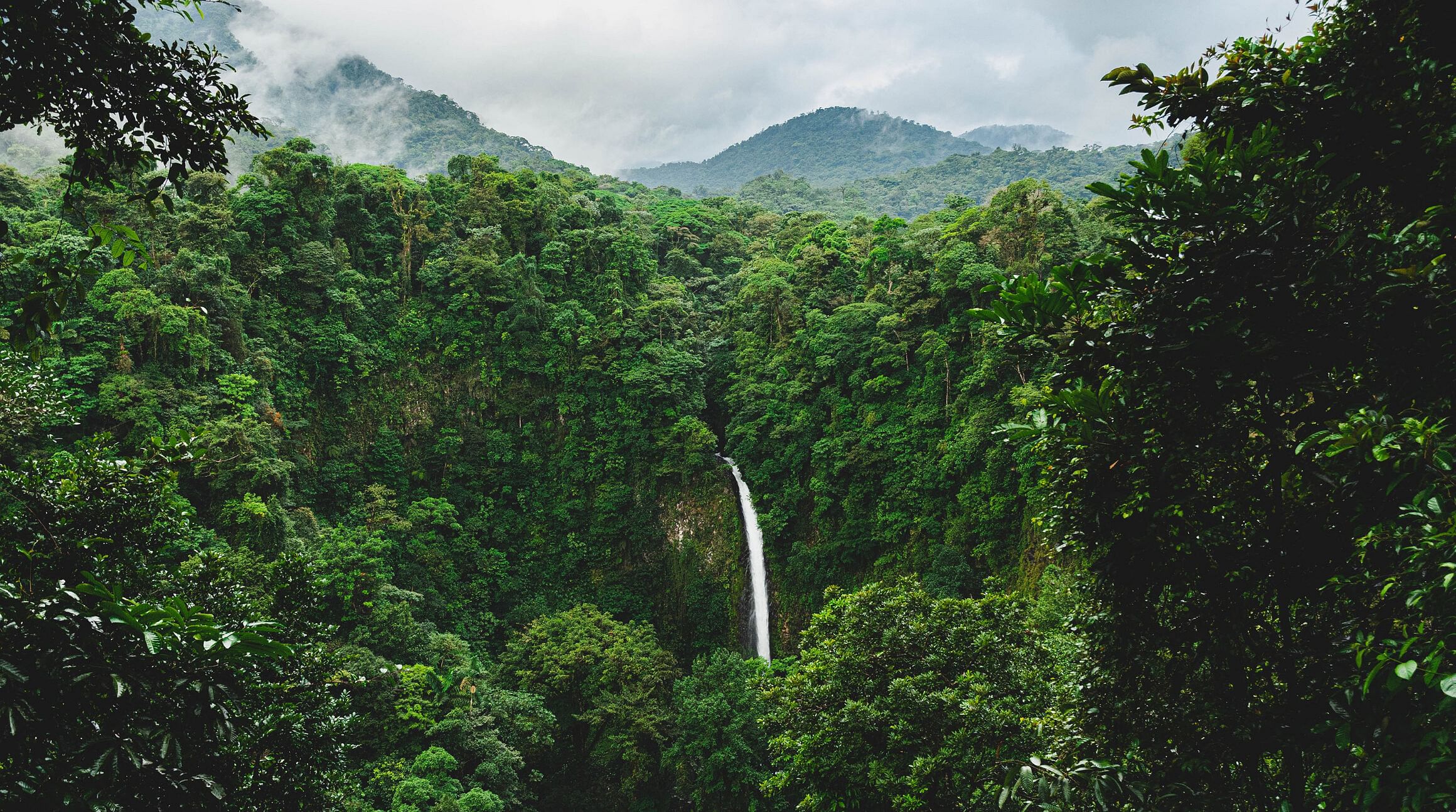 Bucket List Experiences
Costa Rica is brimming with once-in-a-lifetime experiences. Here are just a few to add to your Costa Rica trip:
Learn to surf at one of Costa Rica's world-renowned beaches.
Catch a glimpse of nocturnal wildlife on a national park night tour.
Go ziplining through the rainforest canopy.
Take a coffee and chocolate tour in Monteverde.
Soak in Arenal and Tenorio's natural volcanic hot springs.
Walk through a literal cloud in the Monteverde Cloud Forest.
See sea turtles nest and hatch in Tortuguero National Park.
Go canyoning in La Fortuna.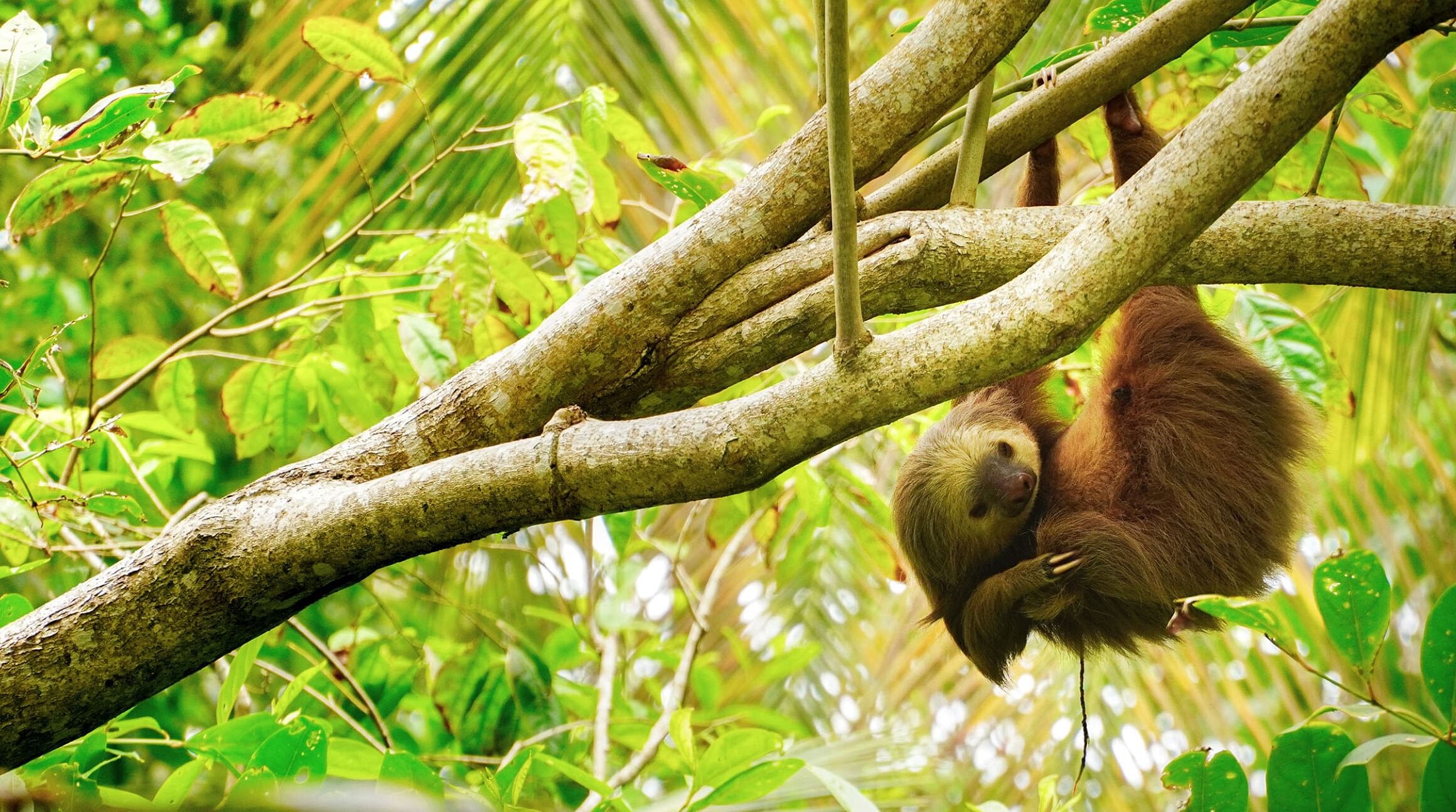 Costa Rica Travel Tips
Costa Rica may have a laidback vibe, but it's always a good idea to prepare and plan ahead when abroad. Here are a few things to keep in mind for a trip to Costa Rica.
Language
English is spoken and understood throughout most of Costa Rica. However, learning some go-to words and phrases is an excellent idea if you're venturing to more remote areas (or just want to try your Spanish!).
Yes = Si
No = No
Hello = Hola
Goodbye = Ciao
Good morning = Buenos días
Good afternoon = Buenas tardes
Good evening/night = Buenas noches
Life is good = Pura vida (also used as a greeting or to show appreciation)
Excuse me = Disculpe
Please = Por favor
Thank you = Gracias
Thank you very much = Muchos gracias
How much does it cost? = Cuanto cuesta
The bill, please = La cuenta, por favor
Where is… = Dónde es...
A taxi to… = Un taxi a…
Do you speak… = Habla…
Currency
The local currency in Costa Rica is the colon (CRC). However, the US dollar is accepted just about everywhere. Credit cards are widely accepted, and ATMs are pretty easy to find. Remember to carry cash with you heading to more remote areas. 
Plugs and Adaptors
Most North American appliances will work fine throughout Central America, including Costa Rica. If traveling from another region, you'll want to bring a voltage converter and universal adaptor with type A and B plugs.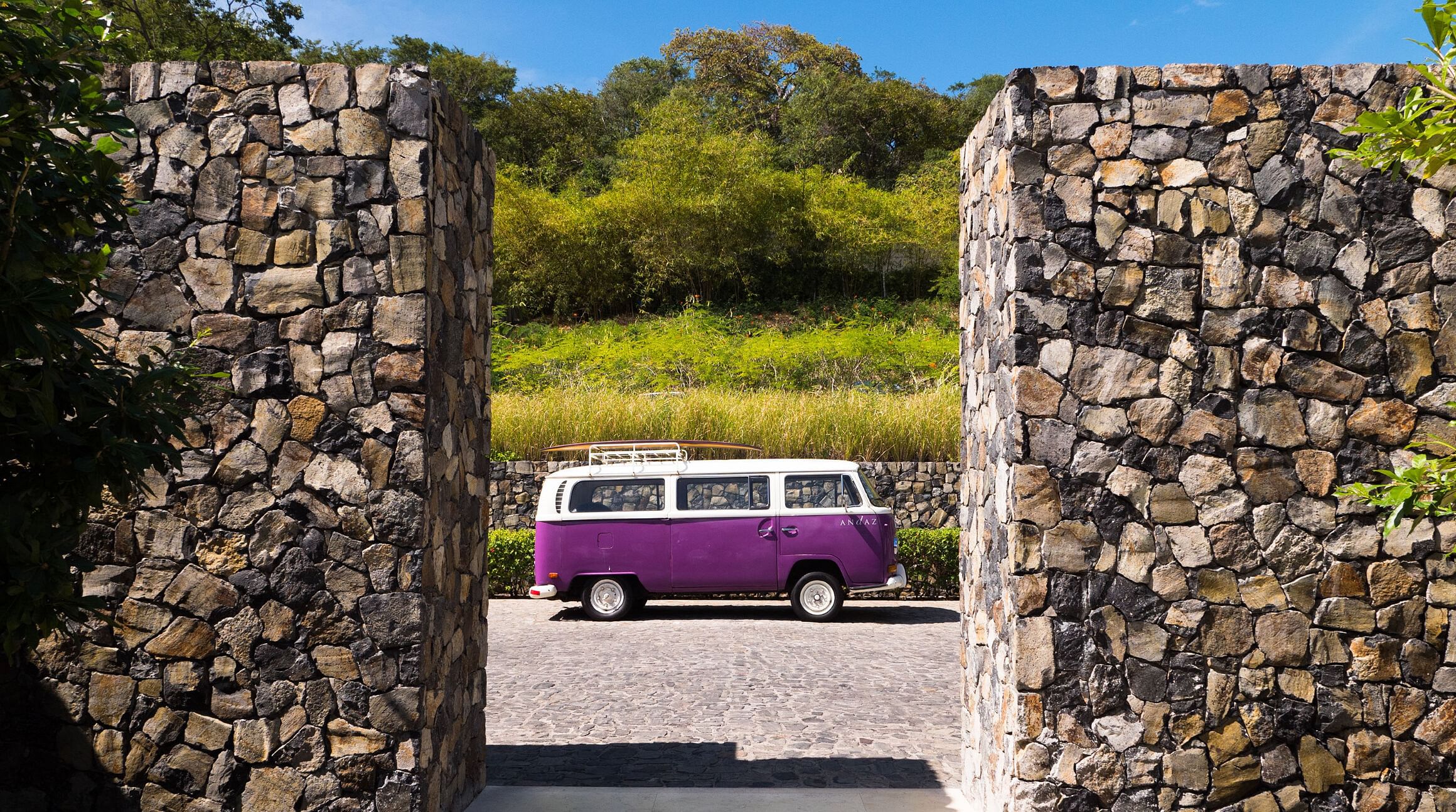 Getting Around
The best way to travel in Costa Rica is by car, bus, or taxi. Here's a closer look at each option.
Manuel Antonio
Renting a car in Costa Rica is relatively easy and affordable. The minimum age for car rental is 21, and you'll need a valid driver's license, credit card, and passport. Because of the rough terrain, renting a 4WD is a good idea, and many agencies will insist on it during the rainy season. If you don't drive manual, most will have automatic rentals available.
Related: A Guide to Temporary Car Insurance While Traveling
Taking a Bus in Costa Rica
Traveling by bus is the cheapest and easiest way to get around Costa Rica. Fares are low, and you can choose from directo buses that offer non-stop service or colectivos, which stop several times along the way. Bus schedules fluctuate wildly, so check (and double-check) your departure time when you purchase your ticket.
You can also get around by shuttle bus. Many reputable operators run between San José and popular destinations throughout Costa Rica. They're a pricier option, but comfortable and convenient. You can also hire private minibusses to get from point A to point B.
Taking a Taxi in Costa Rica
Taxis are another budget-friendly way to get around Costa Rica. Depending on your itinerary, you can hire a taxi by the hour, half-day, or full-day. Keep in mind that taxi meters aren't used for long trips, so you'll want to negotiate the fare ahead of time. Most towns will have at least one licensed taxi — you can spot these by the yellow triangle on the car doors. 

Costa Rica eSIM: Stay Connected with Airalo
Stay connected during your trip to Costa Rica with an eSIM from Airalo. An eSIM is a tiny SIM that's embedded in your device and works 100% digitally. You can download an eSIM plan for your destination and instantly connect to a mobile network. There's no need to find a SIM card vendor, manage multiple SIMs, or worry about roaming fees. 
Here are just some of the benefits of using an Airalo eSIM:
Connect to a mobile network within minutes.
Choose from flexible local, regional, and global data plans.
Say goodbye to expensive roaming charges.
Store multiple eSIM data plans on your device.
Need more data? Top up in the Airalo app.
You're all set for your trip to Costa Rica! Head to the Airalo store to browse eSIMs for Costa Rica and 200+ countries and regions worldwide!