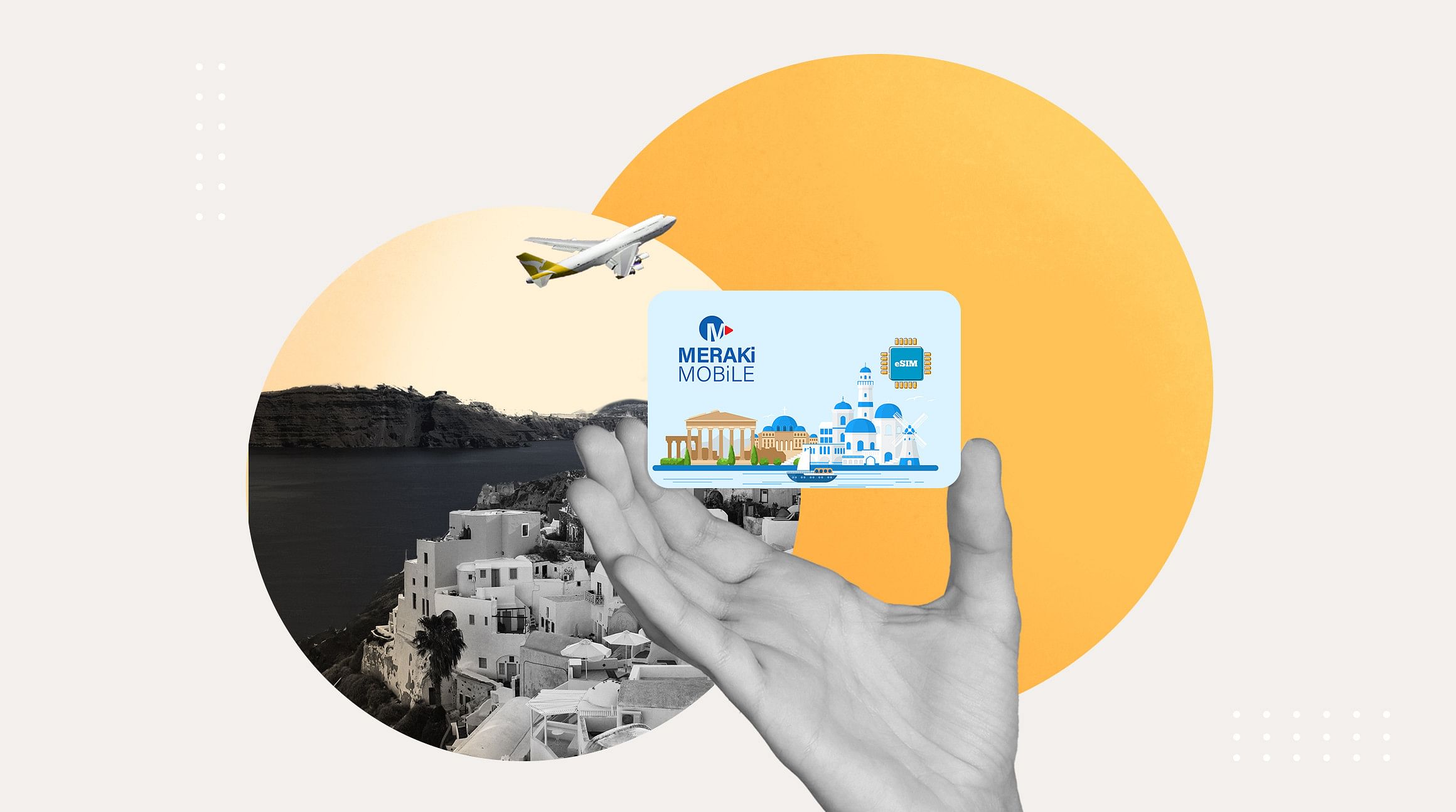 The Greek islands are considered some of the most beautiful travel destinations in the world. With stunning natural beauty, rich cultural history, and picturesque beaches, the Greek islands make for a relaxing holiday away from your daily routine. 
Greece has over 200 islands scattered across the Aegean and Ionian seas. Each has something to offer, from golden sandy beaches and turquoise waters to charming coastal villages and famous historical landmarks. 
Not sure which Greek islands to visit during your trip to Greece? We've got you covered. Here are the 12 best Greek islands to add to your itinerary.
In this article: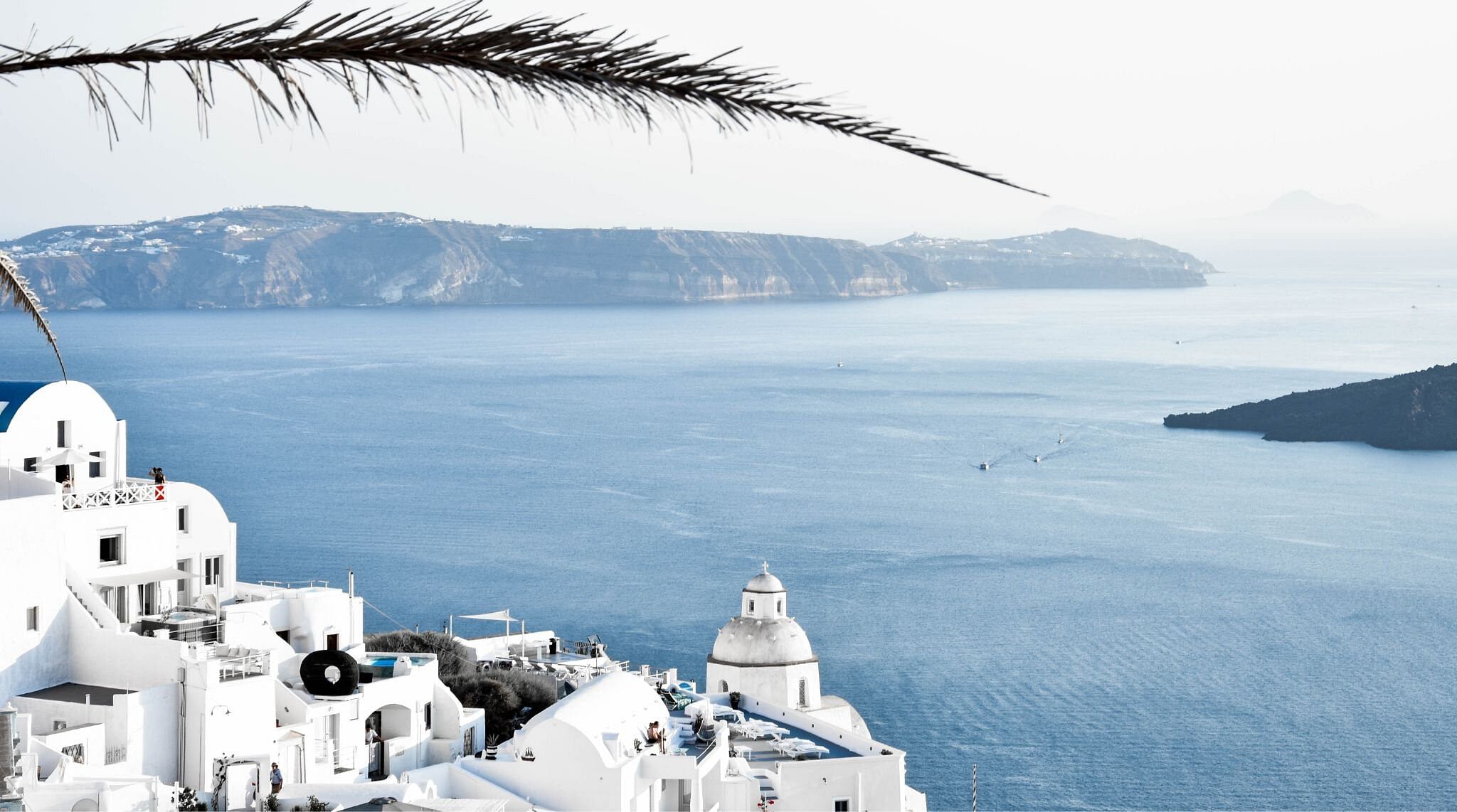 Best Time to Visit the Greek Islands
The best time to visit the Greek islands is really up to personal preference and depends on the type of vacation you're after. 
May to September is the most popular time of year for sunny weather, making for the ideal beach vacation. However, the islands may be more crowded during this time of year, especially during August when many Europeans travel to Greece for their summer holidays.
If you prefer a quieter atmosphere with fewer crowds, March to April or September to November are the best times to visit the Greek Islands. The weather is still lovely and mild, and the islands are less crowded by tourists.
12 Best Greek Islands to Visit
To help you plan your trip, we've compiled a list of the 12 best Greek islands to add to your travel bucket list.

Mykonos
Mykonos is one of the most famous Greek islands. For years, it has attracted visitors with its beautiful sandy beaches and picturesque whitewashed houses. 
Top Mykonos Attractions
Wander the winding streets in charming "Little Venice" and head to one of its waterfront restaurants to dine on horiatiki (Greek salad) and moussaka. Take the chance to visit Kato Milli, where 16th-century windmills overlook the city and sea. 
If you're a history buff, take a day trip to the nearby island of Delos, an important archaeological site dating back to ancient times, where you'll find the Temple of Apollo and other historical monuments. And be sure to visit the Church of Panagia Paraportiani, a series of five churches built atop one another beginning in the 14th century.
And, if you're an art enthusiast, add The Rarity Gallery to your itinerary. This art gallery located in Mykonos Town displays works by both contemporary and traditional artists. The exhibition is a fantastic opportunity to view a variety of artworks. And who knows, perhaps you'll find a unique piece of art to bring home as a souvenir!
Mykonos Beaches
Mykonos is also known for its stunning beaches. The most popular, including Platys Gialos Beach, Elia Beach, and Paradise Beach, are along the island's southern coast. Relax under the sun, take a dip in the Aegean Sea, or try watersports like kitesurfing and jet skiing. If you have time to spare, discover the nearby village of Ano Mera, with its peaceful atmosphere and traditional Greek buildings.

Santorini
Santorini is another of the most famous Greek islands, known for its natural beauty and colorful villages that spill from terraced cliffs. 
Start your day by swimming in clear, turquoise waters at Kamari Beach of Perissa Beach. And at lunchtime, tuck into traditional Greek dishes like horta versa (boiled leafy greens) and domatokeftedes (Santorini-style tomato fritters). Top off your evening in Oia to take in a magical sunset (there's a reason crowds break into applause as the sun dips below the horizon).
Learn about the island's history at the archeological site of Akrotiri, which has traces of one of the Bronze Age's most sophisticated settlements. Scholars and historians believe it served as the inspiration for Plato's Atlantis. Afterward, visit the Museum of Prehistoric Thera, which houses artifacts excavated from the site.

Symi
Symi is not only beautiful for its scenic landscapes and beautiful beaches (like Nimborio and Marathonda) but also for its rich history and colorful hillside buildings. 
Like other Greek islands, you can explore the narrow streets and small squares of Gialos Port and enjoy its authentic Greek atmosphere. In the evening, dine at one of the restaurants overlooking the port and sample local delicacies like grilled fish and Greek meze.
Among Symi's main attractions is Panormitis Monastery. The beautiful whitewashed monastery stretches along the shores of the Mediterranean. It was built in the 18th century and houses stunning frescoes, Venetian-style chandeliers, and the world's highest Baroque bell tower. 

Naxos 
Naxos is one of the largest Cyclades islands. It's located between Mykonos and Paros and is characterized by its mountainous terrain and white sandy beaches. 
Satisfy your love of culture and history with a visit to the Gate of Apollo and the ancient fortress of Naxos. Visit the mountain villages of Abirami and Velitra, where you can wander narrow streets and enjoy the tranquil rural atmosphere. 
To unwind, spend a day at Blanca Beach or Micri Vilga Beach. Take a dip in crystal clear waters and lounge in the warm sun. And if you love water sports, you're in luck. Naxos has plenty of diving, kayaking, and windsurfing opportunities.
Naxos also offers fantastic local dining experiences. Be sure to sample graviera Naxos, one of Greece's most famous cheeses, and classic Greek dishes like souvlaki, dolmades, and loukoumades (traditional donuts).

Paros
If you want tranquility, this is the Greek island for you! Paros lies in the heart of the Cyclades islands, and like its neighbors, you'll fall in love with its natural beauty and white sandy beaches. Spend the day at Columbus Beach or Golden Beach and practice water sports like scuba diving, kayaking, and water skiing. 
Take a break to wander the port and dine at one of its traditional Greek restaurants. And visit quaint coastal villages such as Naousa and Parikia, where you will find traditional whitewashed buildings and narrow cobblestone streets. 

Corfu 
Corfu Island is characterized by its charming Venetian architecture and narrow streets (kantounia) filled with shops and cafes. Its Old Town is a cultural UNESCO World Heritage Site. Explore its cobblestone alleys and stroll past mansions, museums, and picturesque squares.
If you're a history buff, visit the ancient castle of Corfu, surrounded by water on three sides, and Achilleion Palace, which dates back to the nineteenth century. Both offer a glimpse into the island's rich cultural history.

Hydra 
Hydra is a welcome escape from the hustle and bustle of modern life. This idyllic island has a calm and charming atmosphere, mainly because it's car-free! Rent bikes to explore the island, cycling between quaint villages and breathtaking beaches like Agios Nikolaos Beach and Vlessi Beach.
You can also stroll through the main village of Hydra and visit local shops, art galleries, and historic churches. The local harbor is a great place to sit back, relax, and admire the picturesque waterfront. Stop at a local tavern to sample fresh fish and gogles (traditional handmade pasta with melted butter).

Rhodes 
Rhodes is located in the southeast Aegean Sea and is considered one of the largest and most diverse Greek islands. Step back in time to the Knights Quarter and discover the Palace of Grand Masters, a medieval castle constructed by the Knights of Saint John in the 14th century.
If the outdoors is more your scene, head to Elia Beach and Kallithea Beach to swim, relax, and practice water sports like windsurfing and kitesurfing. Hike the countryside, with its green valleys, mountain villages, and medieval castles. And visit Butterfly Valley, a nature reserve home to thousands of butterflies and colorful plants. 

Ios
Looking for a fun and lively atmosphere? Ios is a summertime hotspot famous for its beautiful beaches and vibrant party scene. It's home to some of the best beaches in the Cyclades, including Mylopotas, Gialos, and Manganari. 
The great Greek poet Homer is said to be buried on the island of Ios, and his tomb can be reached by car or motorbike from the port. The tomb is in a beautiful area surrounded by vineyards and olive trees that overlook Plakoto Beach. 

Samos 
Visit Greece and Turkey on one trip! Since the island of Samos is only one km off the coast of Turkey, you can take day trips to nearby areas like Kusadasi and Ephesus.
Samos is one of the prettiest Eastern Aegean islands. It caters to many types of holidays with its beautiful beaches, quaint fishing villages, and historic landmarks. 
Samos was once home to ancient Greek figures like Aesop, Epicurus, and Pythagoras and is the legendary birthplace of the goddess Hera. Visit the ancient city of Vathi and the historic Pythagorean, a UNESCO World Heritage Site. And explore archeological landmarks like Heraoin, Eupalinos Tunnel, and the ancient Roman baths. 

Kefalonia 
From the rugged Ainos Mountains to lush green valleys, Kefalonia is home to a variety of beautiful landscapes. Explore Katavoutheres National Park to see local birds and wildlife in their natural habitat, and venture into underground grottos at the Dorgarati and Melissani caves.
Visit picturesque fishing villages like Fiskardu and Assos, where you'll find charming harbors with coastal cafes and restaurants. If you're after a beach vacation, swim and sunbathe at Kefalonia's scenic beaches, including Myrtos, Antisamos, Lourdas, and Skala.

Crete
Last and certainly not least, we must add Crete to our list of the best and most beautiful Greek islands. This is one of the largest islands in Greece and one of the most popular tourist destinations in the Mediterranean.
Crete is one of the oldest historical sites in the world, with archeological landmarks dating back to the Bronze, Roman, and Byzantine periods. Explore world-famous sites like the ancient Palace of Knossos and the Archeological Museum of Heraklion.
It's also known for its natural beauty and diverse agriculture. Explore natural attractions like Samaria National Park and Elfonisi Beach, and sample local products like olives, thyme, honey, bananas, and citrus fruits.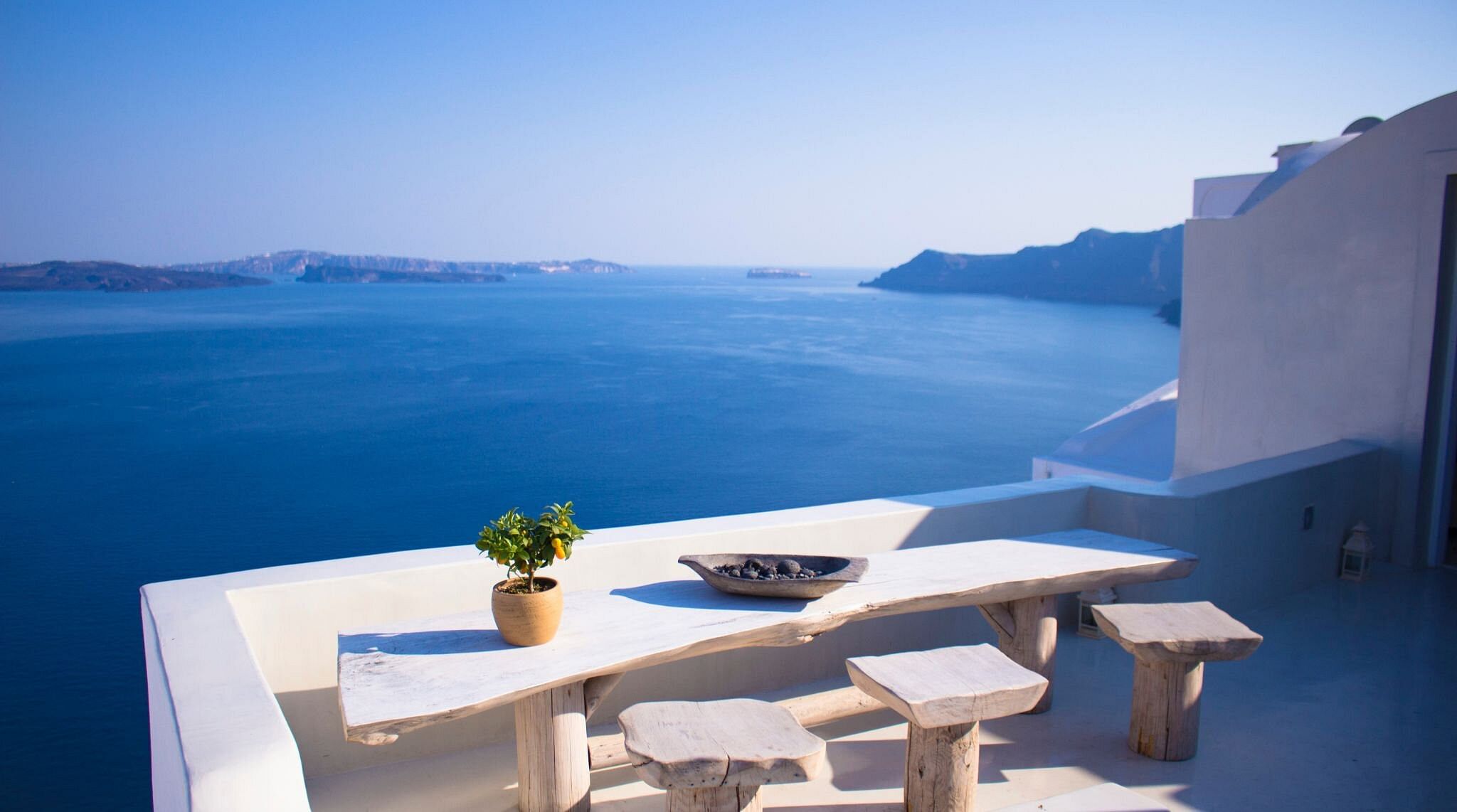 Travel Tips for the Greek Islands
Currency
The currency used in Greece is the euro. It's a good idea to carry some cash with you for street vendors and small restaurants that may not accept credit cards.
Plugs and Adaptors
Greece uses type C and F electrical sockets, and the voltage is 230V (the same as most European countries and the UK). It's a good idea to purchase an adaptor to keep your electronics connected during your stay.
Getting Around
There are many ways to get around the Greek islands. Ferries and speedboats operate between the main and smaller islands. On the islands, you can rent a car or motorbike or use local transportation like buses and taxis.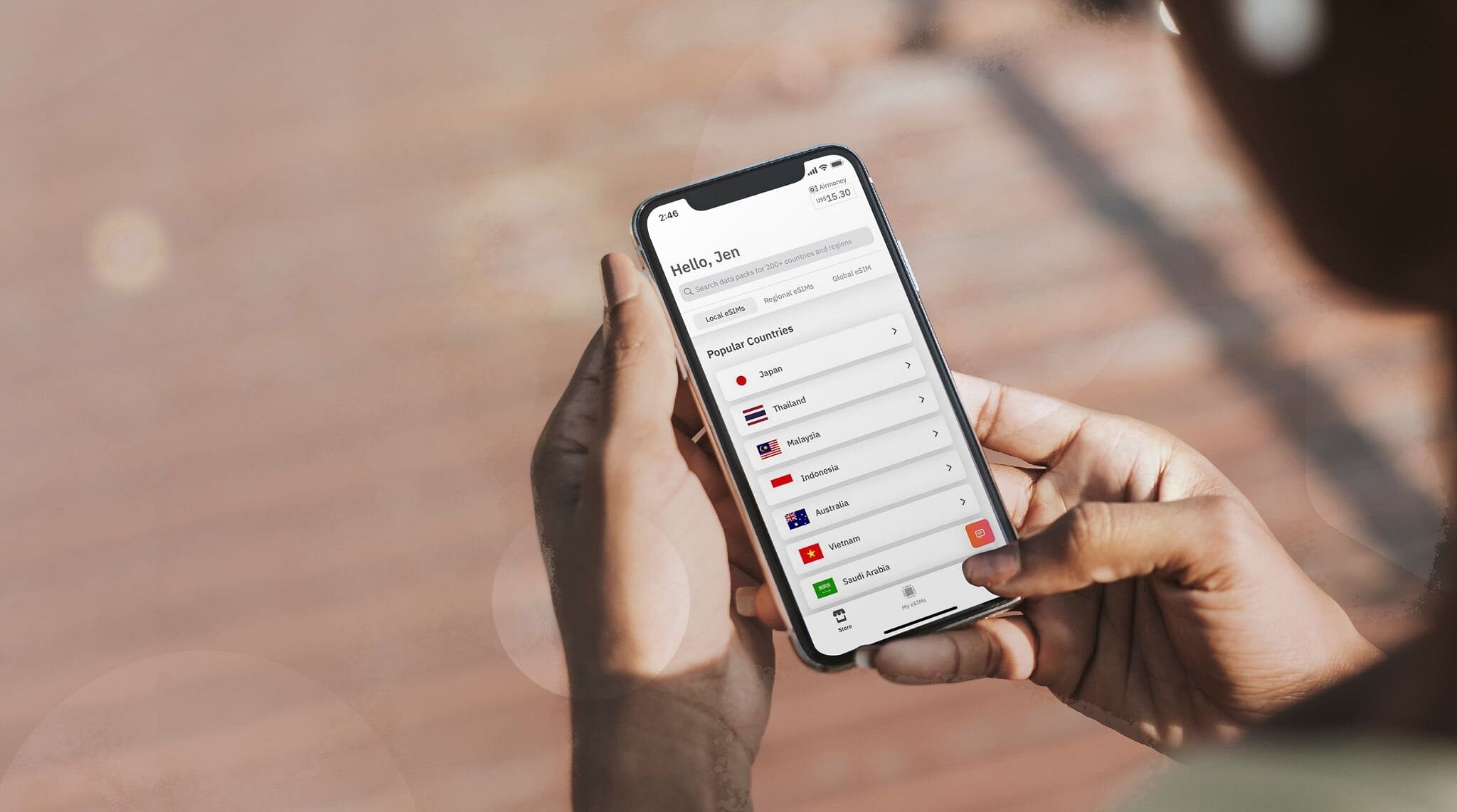 Greece eSIM: Stay Connected with Airalo
Stay connected during your trip to Greece with an eSIM from Airalo. An eSIM is a tiny SIM that's embedded in your device and works 100% digitally. You can download an eSIM plan for your destination and instantly connect to a mobile network. There's no need to find a SIM card vendor, manage multiple SIMs, or worry about roaming fees. 
Here are just some of the benefits of using an Airalo eSIM:
Connect to a mobile network within minutes.
Choose from flexible local, regional, and global data plans.
Say goodbye to expensive roaming charges.
Store multiple eSIM data plans on your device.
Need more data? Top up in the Airalo app.
You're all set for your trip to Italy! Head to the Airalo store to browse eSIMs for Greece and 200+ destinations worldwide.