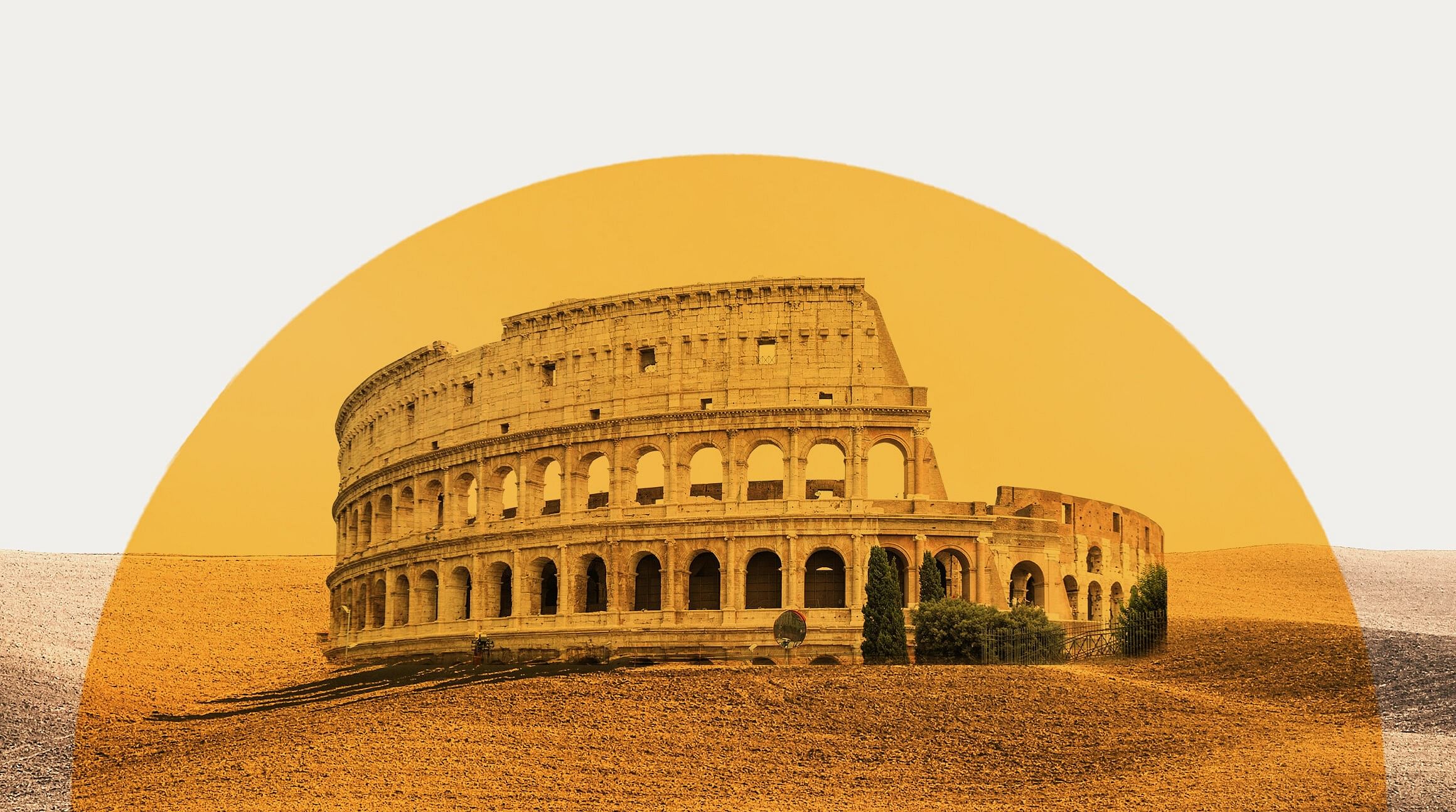 Italy is one of the world's top travel destinations, and it's easy to see why. The bel paese is home to some of the world's most spectacular art, architecture, and gastronomy. Whether you're a history buff, art aficionado, or foodie, there's plenty to see and do in Italy. Ready to start planning? Follow our Italy travel guide for everything you need to know for your trip.
In this article:
Best Time to Visit Italy
Italy is a beautiful destination all year-round. But if you want to beat the crowds, you're best off booking a trip to Italy in early spring or fall. May to September is peak tourist season, and you'll face long lines, crowded museums, and scorching weather. Aim for shoulder season (March-April or October-November), especially if you plan to visit top attractions like Rome, Florence, and Venice.
Top Attractions
There's no shortage of things to see in Italy — which is why it's worth more than one visit. Italy has it all, whether you're after world-famous art, historical ruins, tropical beaches, or mouth-watering food. Here are the top attractions to check off your list during a trip (or two) to Italy.

Rome
The Eternal City tops almost every Italy travel list, and for good reason. Rome is chock-full of awe-inspiring art, history, and culture. Wake up early and explore the city's historic center on foot. A self-guided tour will take you to the Trevi Fountain, Pantheon, and Spanish Steps before they're flooded by tourists. Do as the locals do and take an extra-long lunch in Trastevere, loading up on foodie staples like cacio e pepe, carciofi alla Romana, and Roman-style pizza. 
Hop on a Vespa and head to the Colosseum and Roman Forum, once the heart of the Roman Empire. Climb Palentine Hill, where Rome was allegedly founded in 753 BCE, for a sweeping view of the city. Admire iconic art collections at Museo e Galleria Borghese and the Vatican Museums. The latter has more than 20,000 pieces on display, including Michelangelo's stunning frescoes in the Sistine Chapel.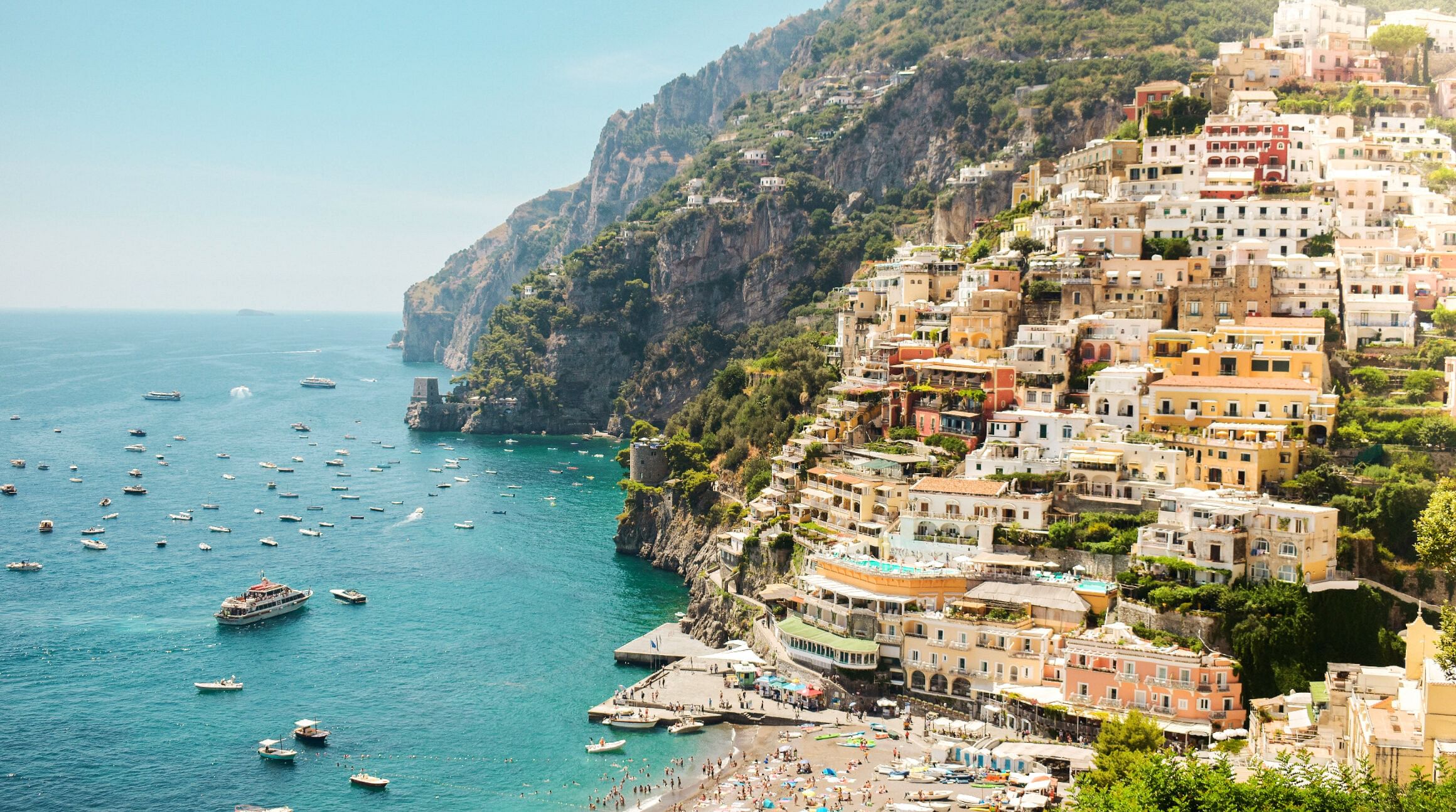 Amalfi Coast
This dramatic stretch of coastline features 13 cliff-hugging towns that cascade towards the Tyrrhenian Sea. If you're up for a thrill, rent a car and brave the hairpin turns from Sorrento to Salerno. Or, catch the SITA bus to sit back, relax, and enjoy the scenery. 
Travel from town to town, stopping at popular spots like Positano and Ravello and hidden gems like Marina di Praia and Atrani. Venture along the Pathway of Gods, a two-hour hike that offers up spectacular views of the coastline. And sail over to Capri to explore the island's rugged landscape (the Blue Grotto is a must) and pristine beaches.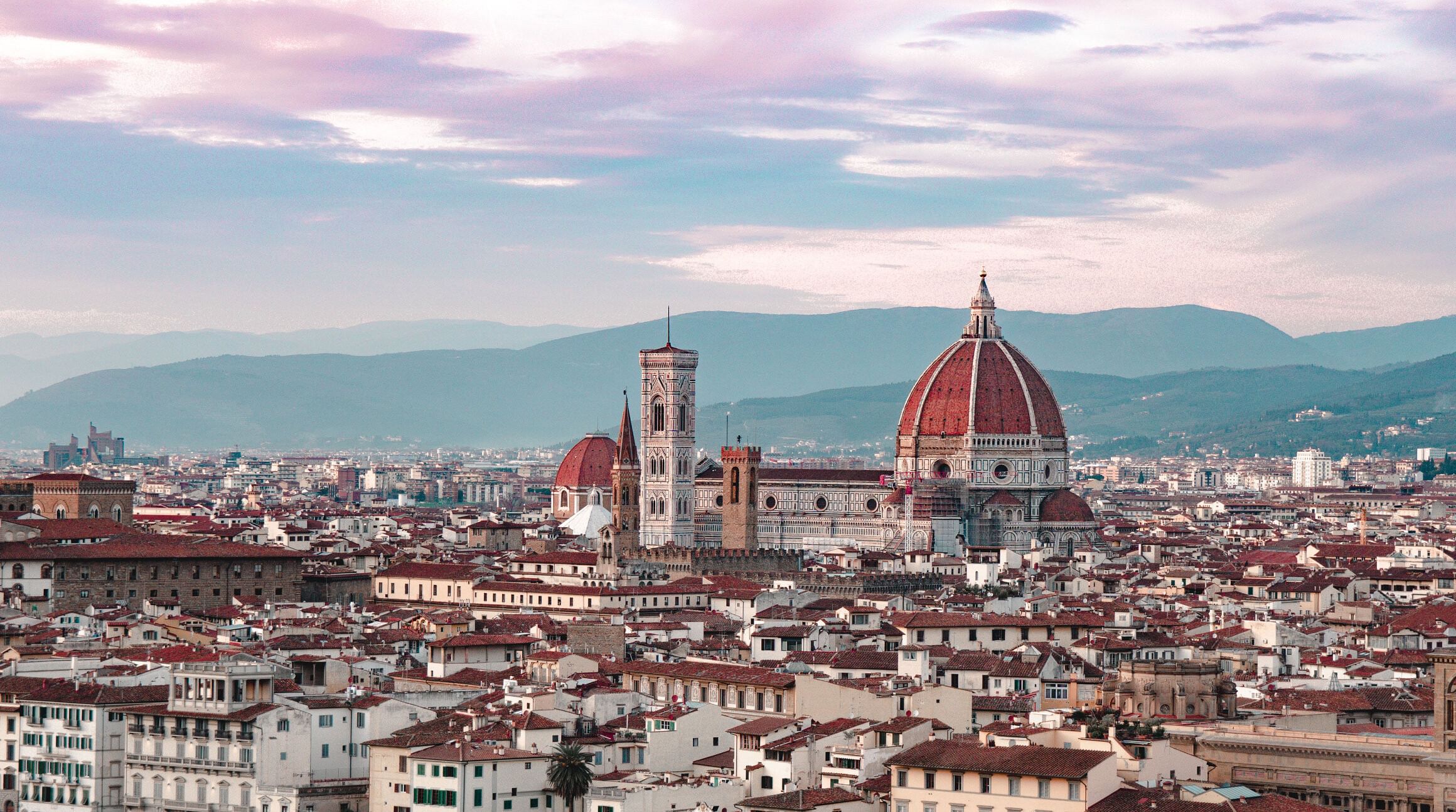 Florence & Tuscany
Head back in time to the birthplace of the Renaissance. Florence is home to some of the world's most renowned works of art. Wander the Galleria dell'Accademia and Uffizi Gallery to see pieces by Michaelangelo, da Vinci, Brunelleschi, and Botticelli (to name a few). Head to the legendary Duomo and climb to the top of Giotto's Bell Tower for a panoramic view of Florence. And take a sunset stroll along the Ponte Vecchio with a gelato in hand.
Take a day trip by car or train to see Tuscany's sun-kissed countryside. Rolling hills dotted with cypress trees and olive groves lead to medieval hilltop towns like San Gimignano, Siena, and Fiesole. If you're a wine lover, take the chance to visit the rolling vineyards in Chianti, one of Italy's most celebrated wine regions.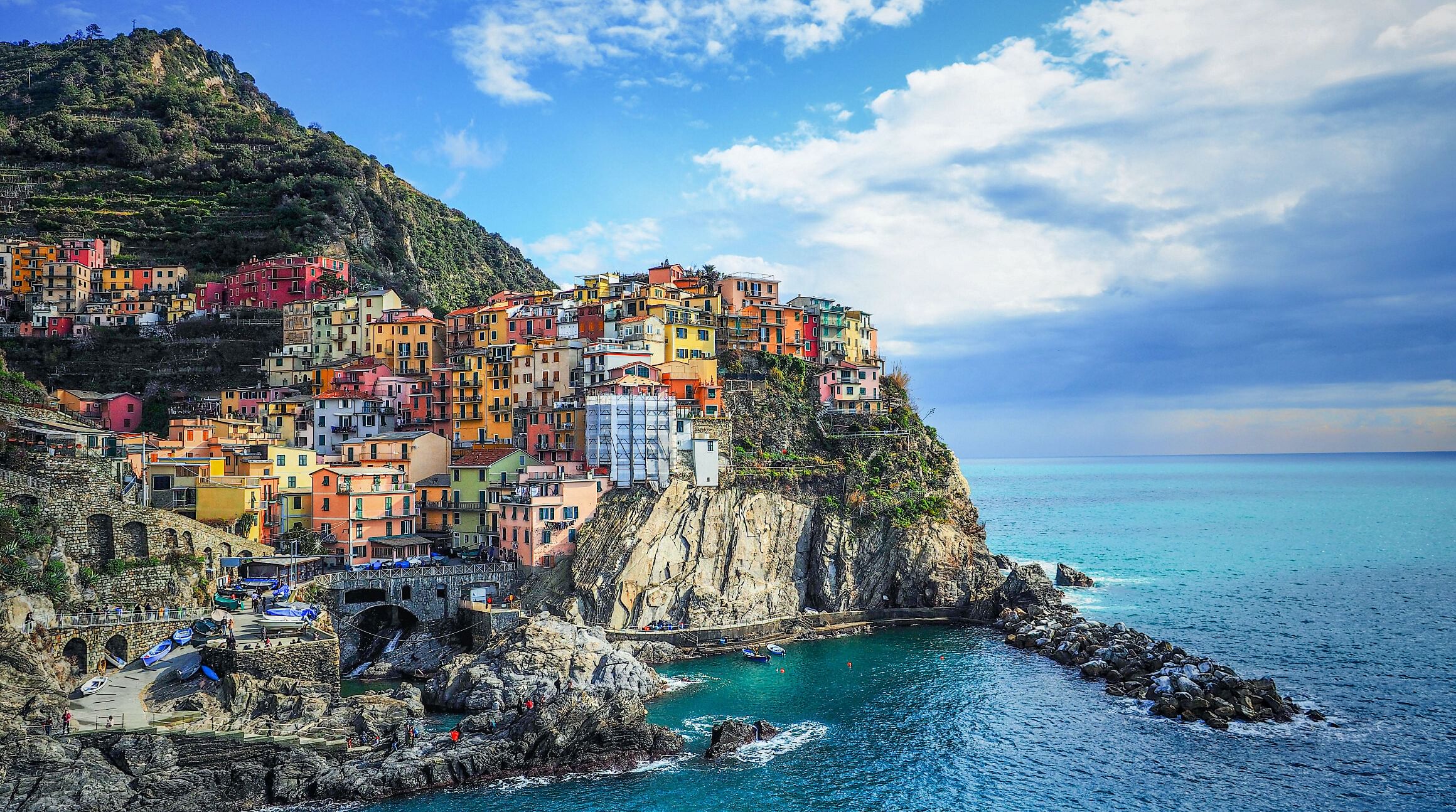 Cinque Terre
The Cinque Terre (a UNESCO World Heritage Site) is a must-see for any trip to Italy. Meaning "five lands," this coastal region is home to five brightly-colored fishing villages perched along the rocky seaside. The towns tumble from terraced vineyards (still used for farming) to tiny harbors lined with fishing boats and trattorias.
Rail and coastal walking paths link Monterosso, Vernazza, Corniglia, Manarola, and Riomaggiore. If you prefer to go by boat, you can catch a ferry from one town to the next. Each village has its unique character and is certainly worth a visit. While there, indulge in Ligurian cuisines, like pesto, focaccia, and salted anchovies.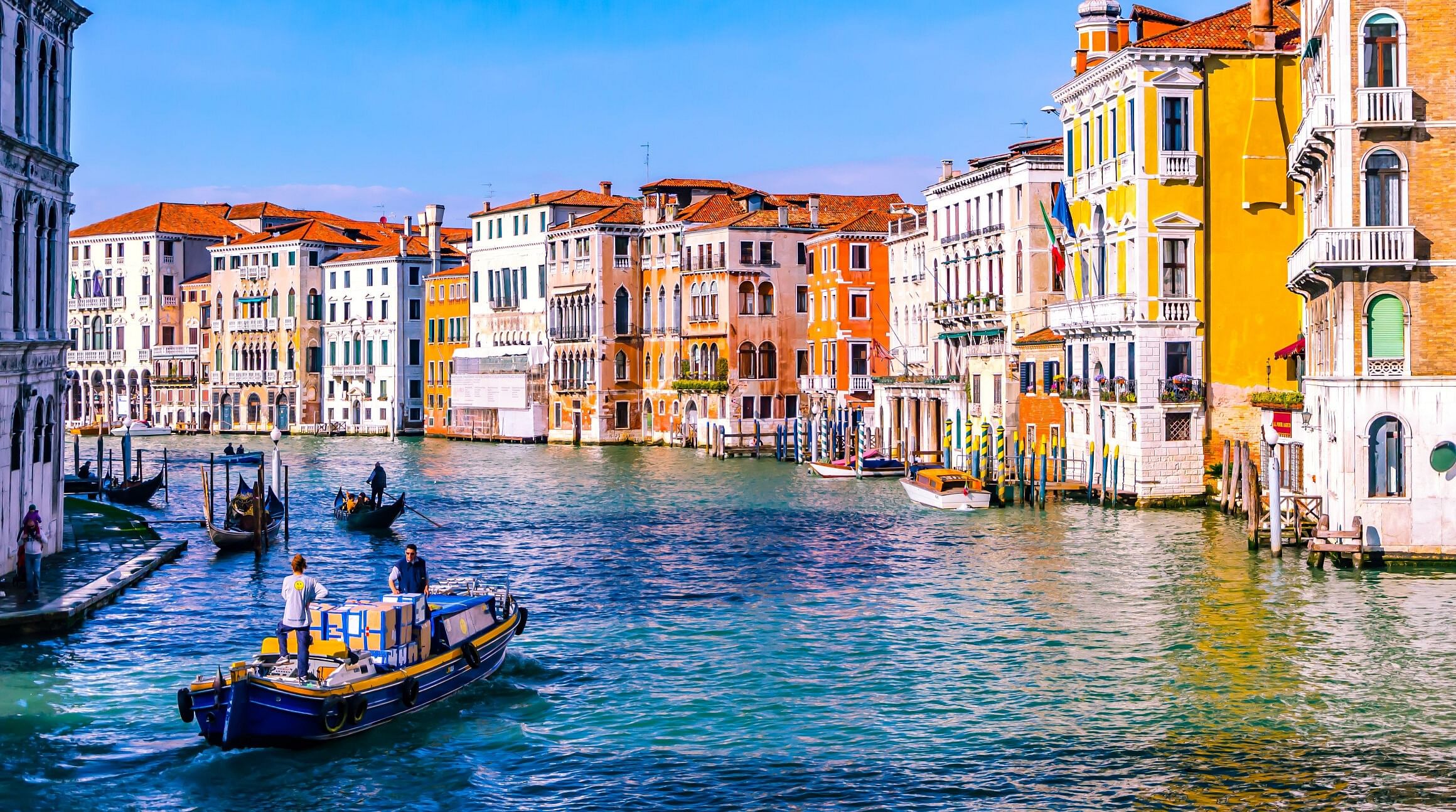 Venice
A trip to Italy isn't complete without making a stop in Venice. Italy's floating city is unforgettable. Like Rome, best to set out bright and early to skip the crowds. Start at the Rialto Bridge and make your way to the legendary Piazza San Marco to visit the Basilica and Doge's Palace. Catch a Vaporetto to Burano, a medieval fishing village famous for its candy-colored buildings. Stop for lunch at a family-run trattoria to support the local community.
There's nothing quite like exploring La Serenissima by gondola. Sailing along the canals offers a different perspective and allows you to explore areas that aren't easily accessible by foot. It's also the perfect vantage point to glimpse the city's stunning palazzos and landmarks like the Bridge of Sighs and Salute. When aperitivo rolls around, head to a bacaro (wine bar) for an ombra (small glass of wine) and cichetti (Venetian tapas).
Hidden Gems in Italy
Italy's top attractions make for an incredible trip, but its lesser-known regions are just as worthy of a visit. Here are five destinations for the traveler who prefers to veer off the beaten path.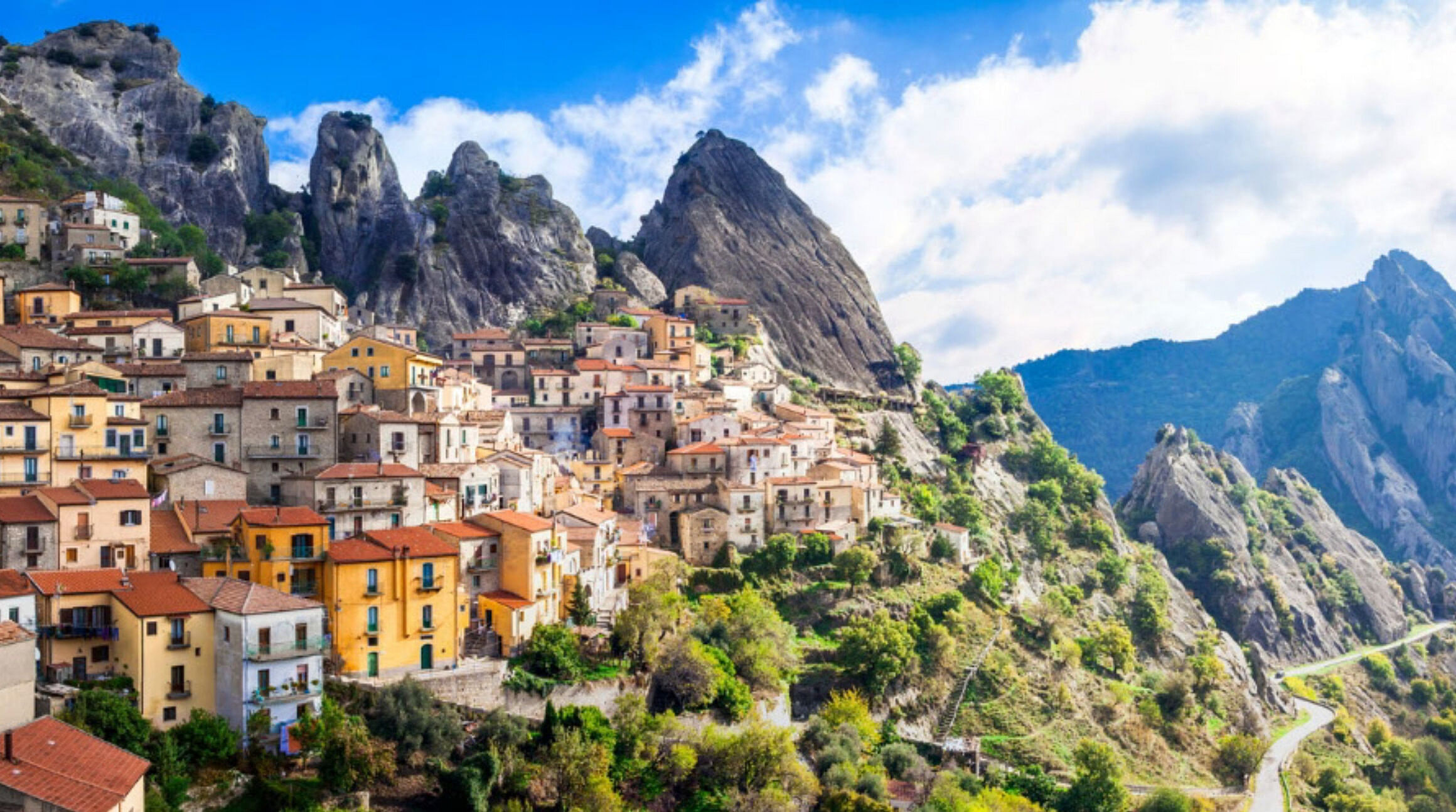 Image Source: www.visititaly.eu
Castelmezzano
This medieval town in the Dolomiti Lucane mountain range is a sight to behold. With origins in the 6th century BC, Castelmezzano is perched against jagged sandstone massifs that historically provided refuge from invasion and the elements. The village itself is a maze of ancient buildings, narrow alleys, and steep stairways carved right into the rockface.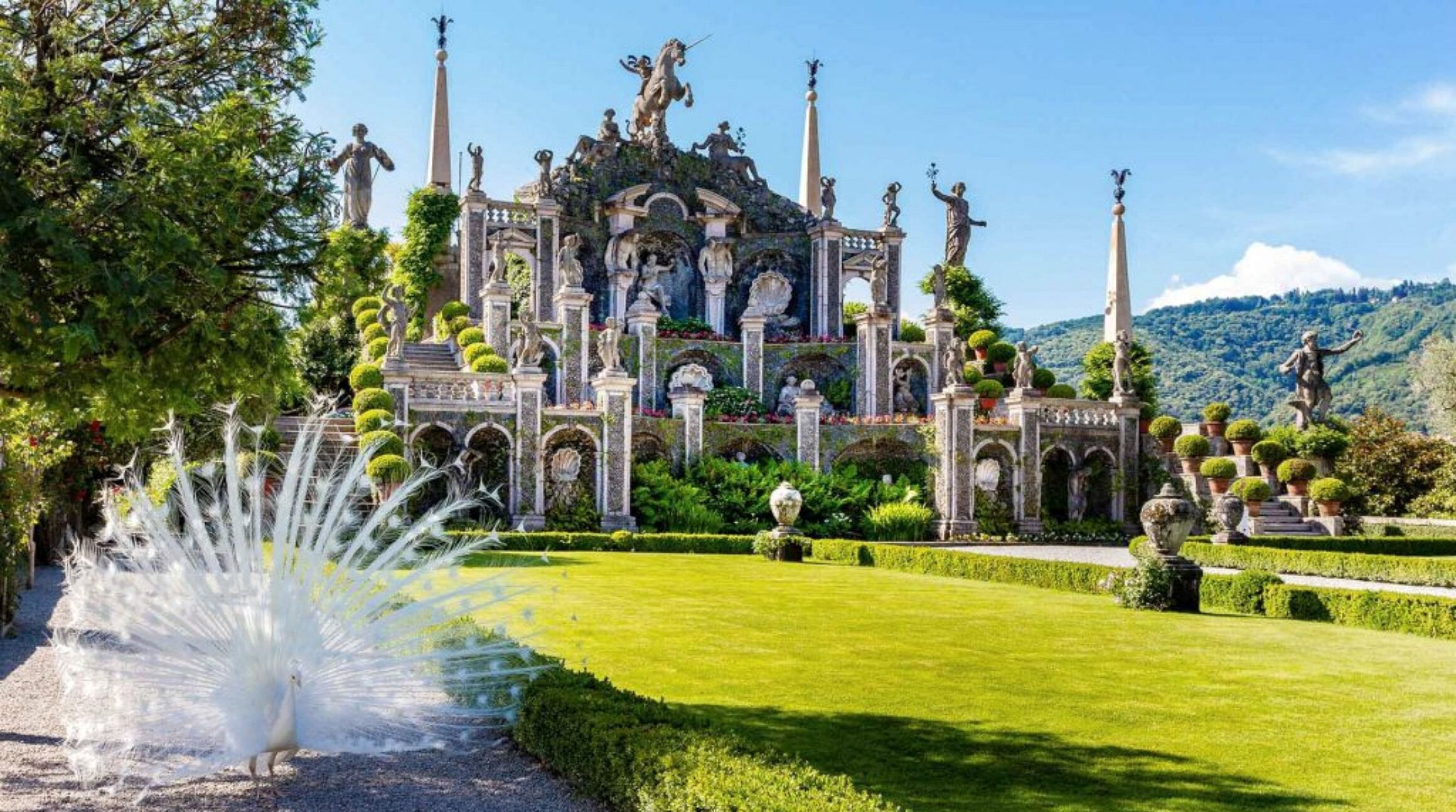 Image Source: www.isoleborromee.it
Isola Bella
Just south of the Swiss Alps is one of Italy's most enchanting islands. Isola Bekka is one of three Borromean islands on Lake Maggiore and took nearly 400 years to complete. It features an ornate Baroque palace, terraced gardens, and a stunning view of the surrounding mountainscape. If you're visiting Milan or Lake Como, it's a must-see.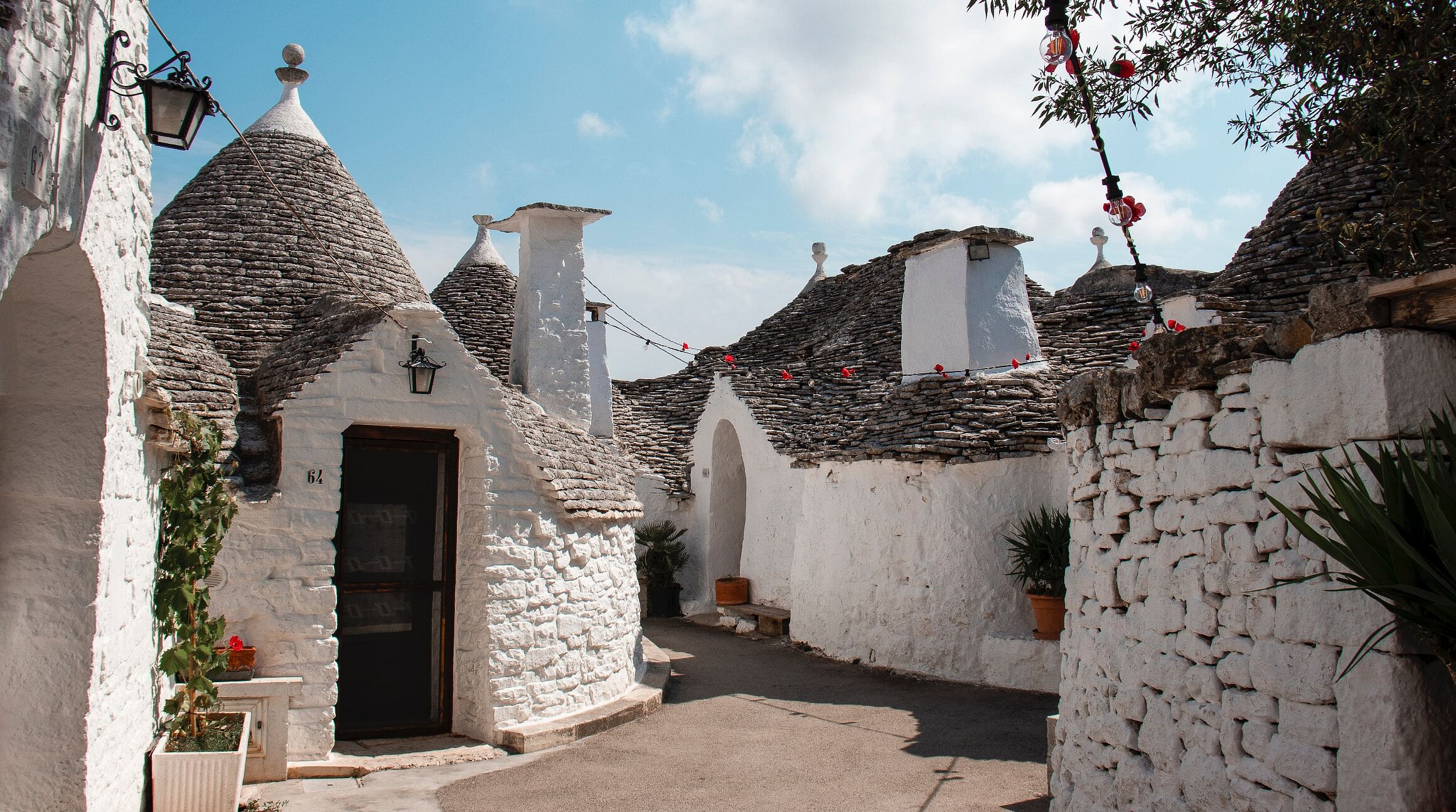 Alberobello
Visitors to Puglia will quickly learn of its iconic trulli buildings. The round limestone huts with conical roofs are found throughout the region. And in Alberobello, there are thousands. Designed to be easily dismantled by the township at tax time, the trulli still stand (and remain inhabited) in this UNESCO World Heritage Site.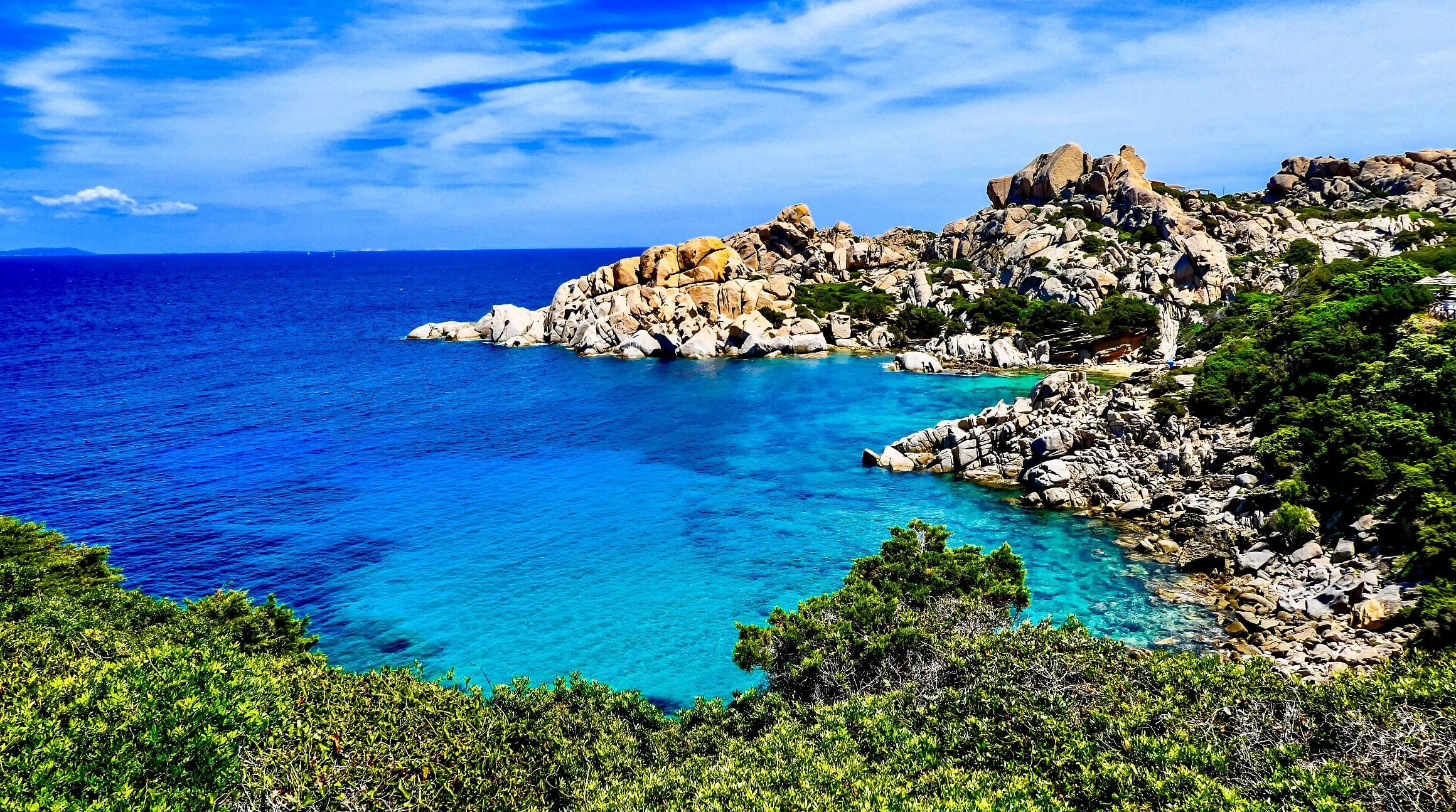 Sardinia
If you're after a tropical Italian holiday, Sardinia is it. With its jewel-toned waters and white sand beaches, this Mediterranean island is one of Italy's top beach destinations. Sardinia's rugged beauty doesn't get much better than Parco Nazionale dell'Arcipelago di La Maddalena, a cluster of pink granite islets and secret coves jutting off its northeastern tip.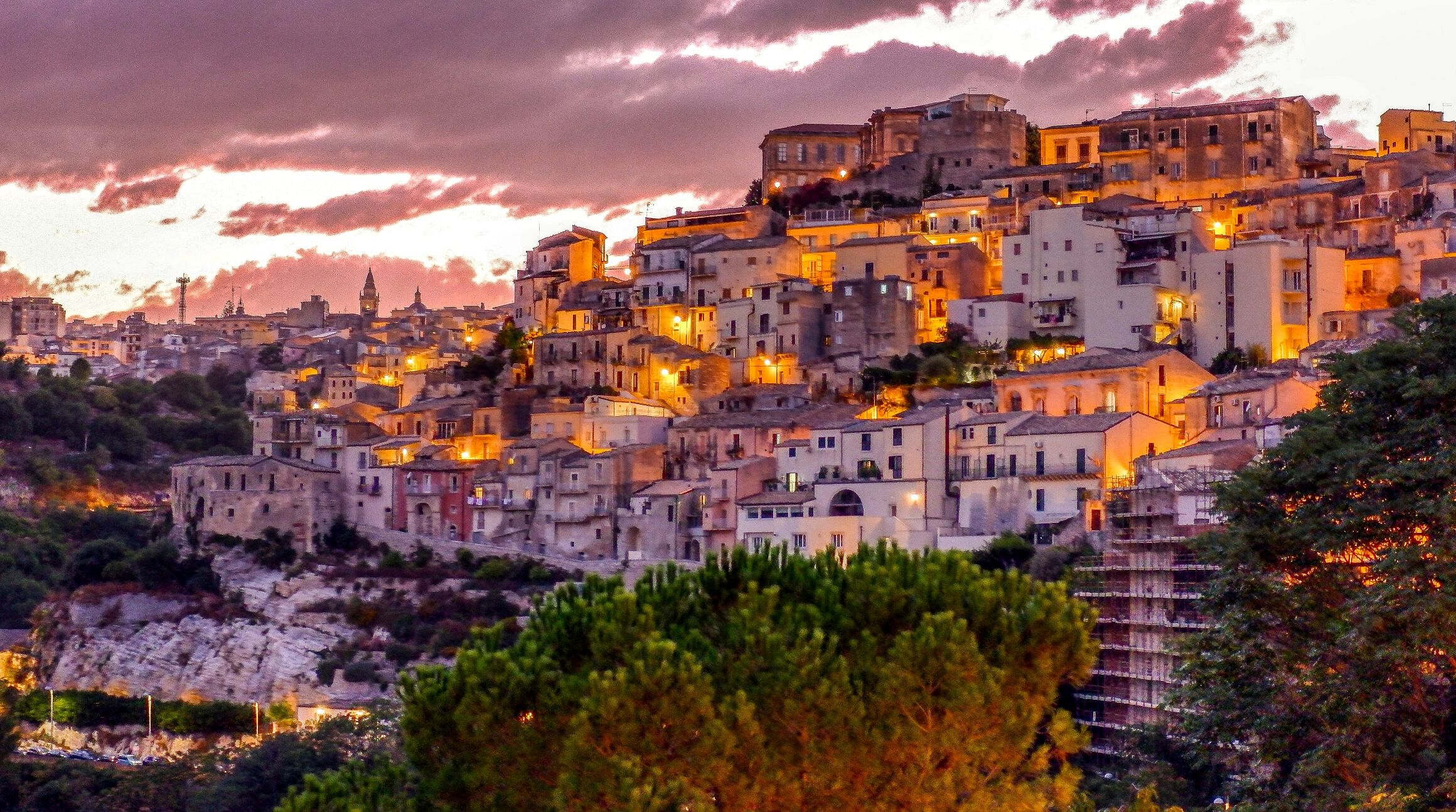 Ragusa
This hilltop town in southeast Sicily is steeped in history. Destroyed by an earthquake in 1693, Ragusa was rebuilt atop its own ruins. Now a UNESCO World Heritage Site, it's renowned for its Baroque-style architecture and elaborate palazzi. While there, take a day trip to the nearby Scala dei Turchi, a series of brilliant white limestone cliffs that plunge into the Mediterranean.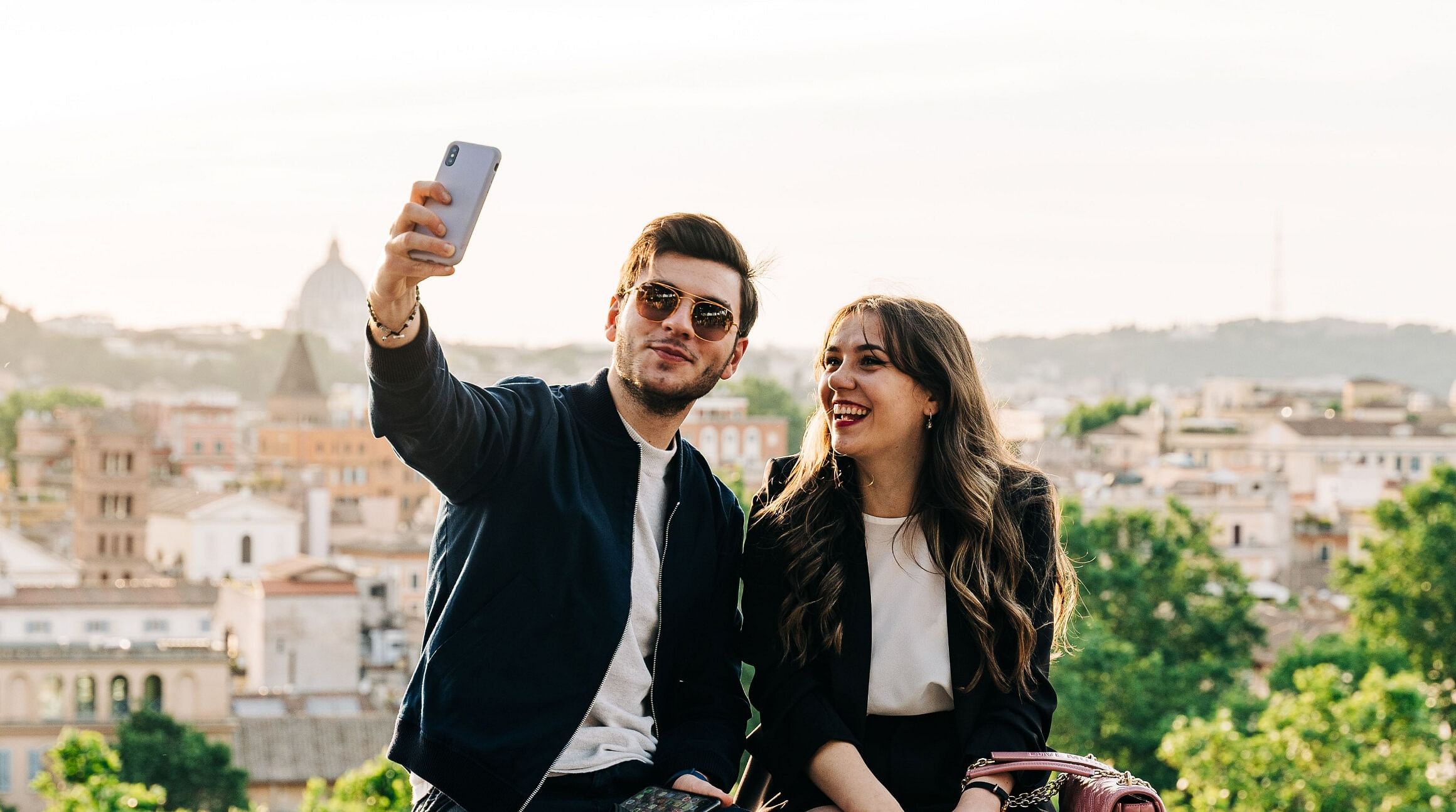 Bucket List Experiences
There are plenty of once-in-a-lifetime experiences in Italy to add to (and cross off) your bucket list. Here are ten to keep in mind for a trip to Italy:
Toss a coin in the Trevi fountain and promise to return.
Go truffle hunting in Piedmont.
Take an Italian cooking class in Sicily.
Eat (all the) pizza in Naples.
Take a glass-blowing class in Venice.
Watch the Palio di Siena.
Eat gelato anywhere (but especially in Florence, where it originated).
Shop 'til you drop in Milan.
Experience Carnevale in Venice in February. 
Admire Tuscany's sunflower fields in summertime.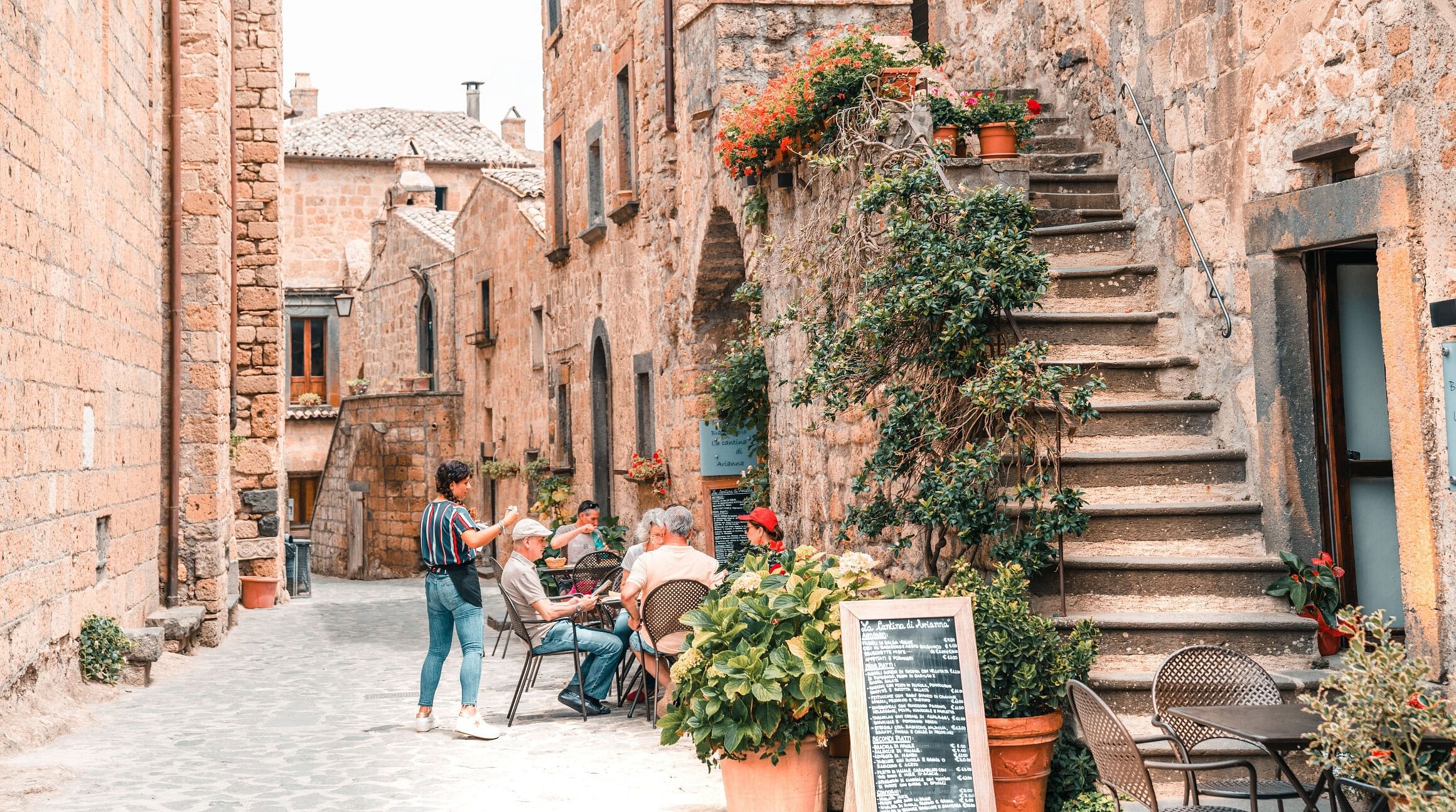 Italy Travel Tips
From planning to packing, there are a few things to keep in mind to keep your Italy trip worry-free. Here's everything you need to know to prepare for a trip to Italy.
Language
Italian is the official language of Italy. Many locals speak English, especially if they work in tourism, but be bold and try your Italian! Here are a few Italian words and phrases to practice:
Yes = Si
No = No
Hello = Ciao
Goodbye = Arrivederci
Good morning = Buongiorno
Good evening = Buonasera
Excuse me = Mi scusi
Please = Per favore
Thank you = Grazie
Thank you very much = Grazie mille
How much does it cost? = Quanto costa?
The bill, please = Il conto, per favore
Where is… = Dov'è…
A taxi to… = Un taxi per…
Do you speak… = Parla…?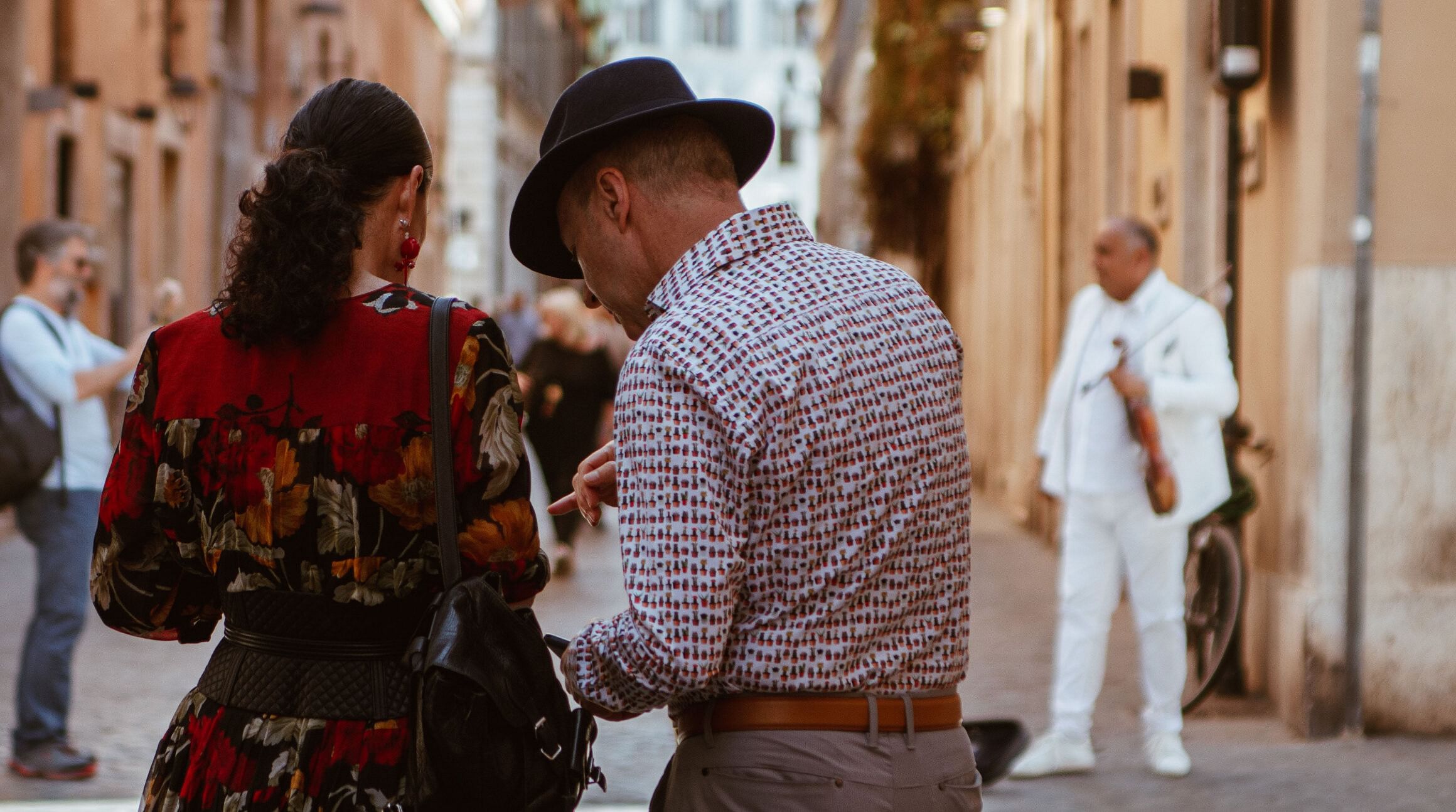 Currency
Italy is part of the European Union and uses the euro. You can use a credit or debit card just about anywhere in Italy, but having some euros on hand is a good idea. Small towns and local vendors might be cash-only. 
You can get Euros at a currency exchange or ATM (be mindful that you may incur fees from your bank for international transactions). If you rely on credit cards, ensure you use a Visa or Mastercard — Discover, Diners Club, and American Express aren't always accepted.
Plugs and Adaptors
Italy's most common wall sockets are type C and F (two round pins), but you may also find type L (three round pins). It's best to take a universal (all-in-one) plug adaptor that allows you to switch depending on the socket. 
Italy operates on a 220V supply voltage and 50Hz. If the standard voltage in your country is 220–240V, you can use your electric appliances in Italy. If it's 100–120V (this is the case for North America and most South American countries), you'll need a voltage converter.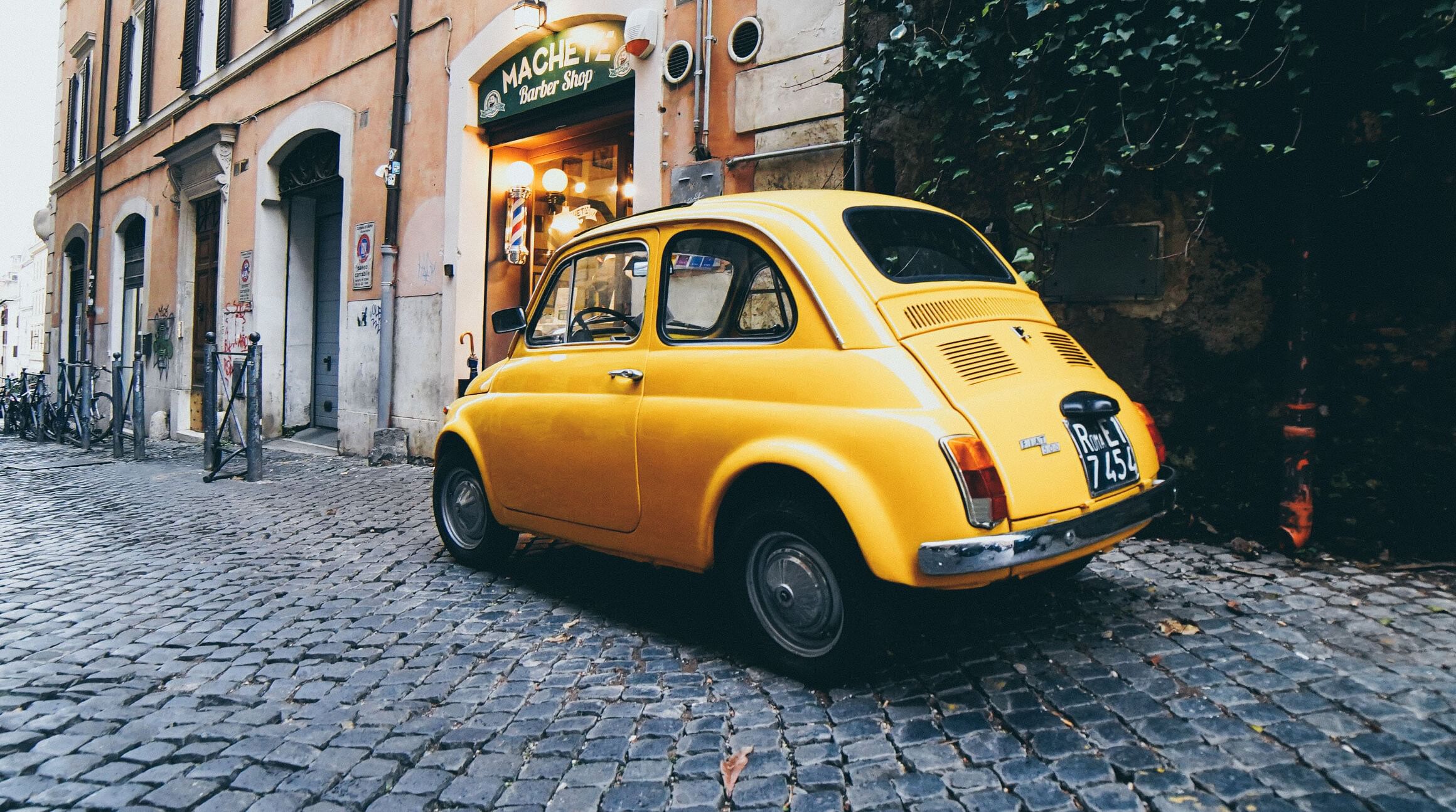 Getting Around
Traveling throughout Italy is easy, and the transportation method is really up to you. Here's what you need to know about getting around in Italy.
Flying in Italy
You may want to fly to save time if you're traveling a long distance (e.g., Venice to Sicily). Plenty of budget airlines operate in Italy, as well as domestic airlines like Air Dolomiti, Alitalia, Blue Panorama, and Meridiana. 
Taking a Train in Italy
Traveling by train in Italy is affordable, efficient, and comfortable. Trains in Italy go up to 300km/185 miles per hour, so you'll get from point A to point B much faster than by car. This is an excellent choice if you're traveling between cities (e.g., Venice to Florence) and want to sit back and enjoy the view. 
Trenitalia and Italo are the main rail services — you can visit their websites to plan and purchase tickets in advance. If you decide to travel by train, remember to validate your ticket before boarding to avoid a fine.
Taking a Bus in Italy
Most destinations in Italy (except for remote towns and villages) are reachable by bus. However, schedules aren't terribly reliable, and many buses don't run on weekends. You can purchase tickets from the bus station ticket office (usually right beside the train station) or on the bus itself.
Driving in Italy
Driving is a convenient (and fun!) way to get around Italy. Renting a car will allow you to visit lesser-known areas not connected by bus and rail routes. And Italian road trips are truly unforgettable. Areas like Tuscany, Sicily, Puglia, and the Italian Riviera are great spots to travel by car. 
If you're a non-EU citizen, you'll need an international driver's permit to drive in Italy. It isn't necessary for a car rental, but you'll need it if you're stopped for a traffic violation. Keep in mind that most rental cars are manual, so you'll pay extra if you need an automatic transmission.

Italy eSIM: Stay Connected with Airalo
Stay connected during your trip to Italy with an eSIM from Airalo. An eSIM is a tiny SIM that's embedded in your device and works 100% digitally. You can download an eSIM plan for your destination and instantly connect to a mobile network. There's no need to find a SIM card vendor, manage multiple SIMs, or worry about roaming fees. 
Here are just some of the benefits of using an Airalo eSIM:
Connect to a mobile network within minutes.
Choose from flexible local, regional, and global data plans.
Say goodbye to expensive roaming charges.
Store multiple eSIM data plans on your device.
Need more data? Top up in the Airalo app.
You're all set for your trip to Italy! Head to the Airalo store to browse eSIMs for Italy and 200+ destinations worldwide.