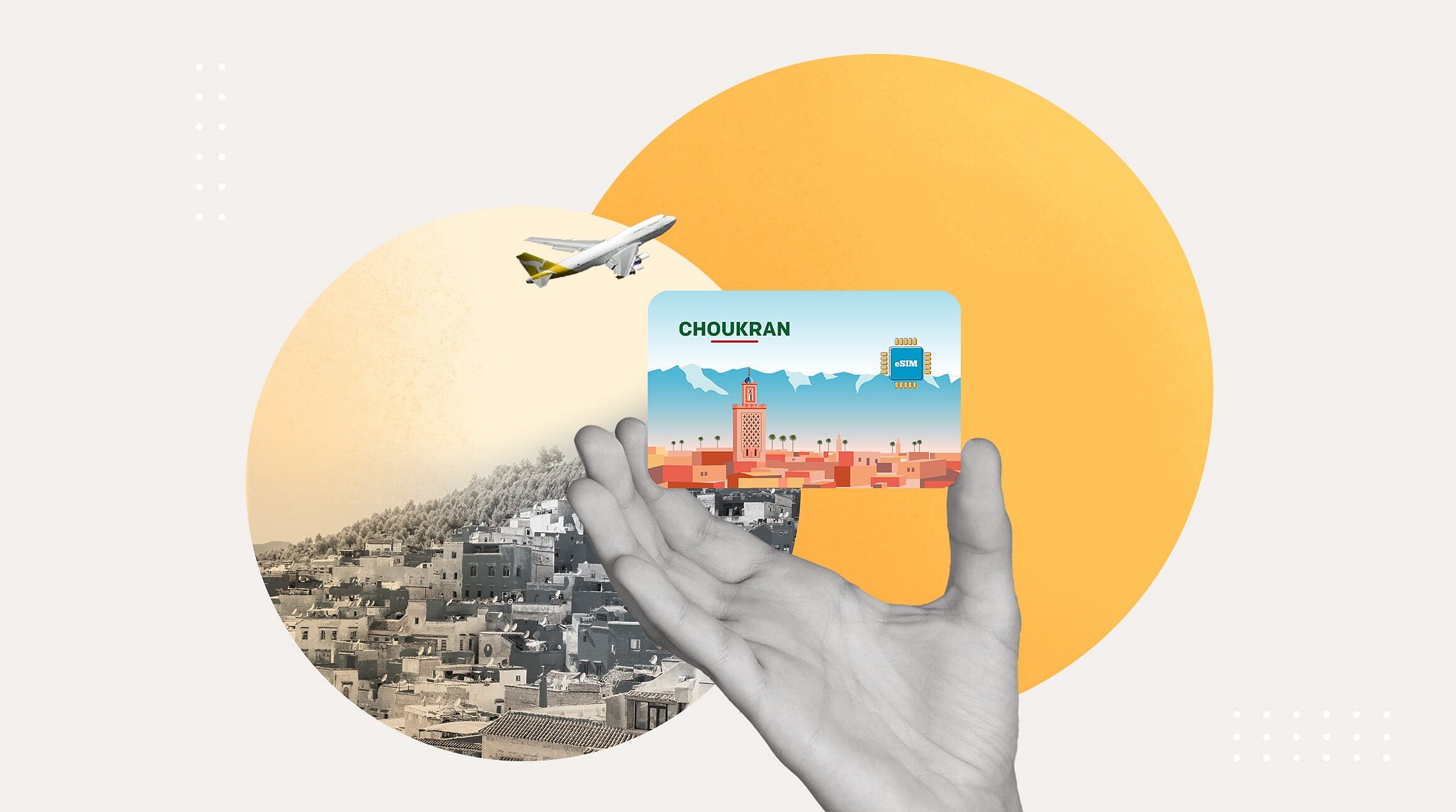 Morocco has it all: rugged mountain ranges, golden sand dunes, ancient cities, and picturesque beaches. And its mix of Arabic, Berber, and European cultural influences makes it one of the most unique places you'll ever visit. You can explore winding medinas, colorful souqs, mountain villages, the Sahara, the Atlantic coast, and more on a trip to Morocco.
Planning a trip to Morocco? We've got you covered. In this article, you'll find all you need to know, including: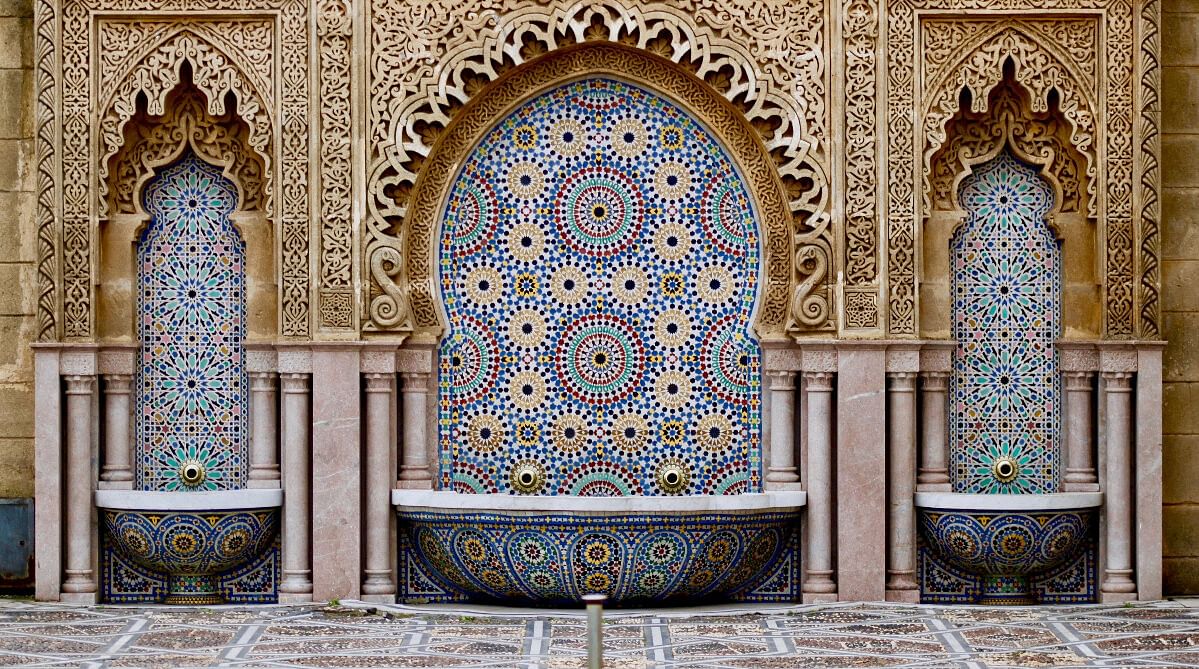 Best Time to Visit Morocco
Spring and fall are the best times of year to visit Morocco. Travel between April to June and September to November to avoid summer's intense heat and winter's cold nights. September is the ideal month to go, with fewer domestic and international travelers and warm weather in Morocco's coastal cities.
Try to avoid the peak tourism season between July and August. You'll see an influx of international travelers on holiday and higher airfares and accommodation rates. If you visit during summer, head to the coast to escape the heat and enjoy outdoor activities like hiking, kitesurfing, and swimming.
Top Attractions in Morocco
There's plenty to see and do in Morocco, from exploring rugged mountain ranges and golden dunes to wandering ancient cities and legendary medinas. Here are some top attractions to add to your Morocco travel itinerary.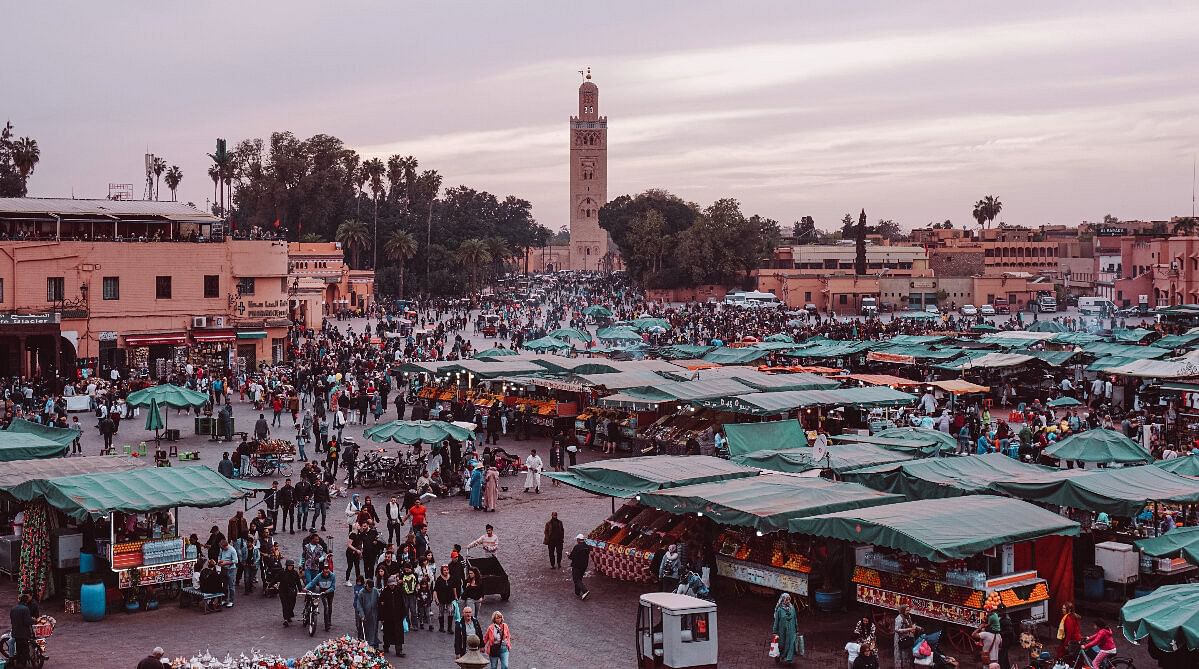 Marrakech
The Moroccan capital is a fascinating place where European, African, and Middle Eastern influences converge. Marrakech is a sight to behold, from its ancient medina and UNESCO-listed main square to its galleries and garden oases.
Top attractions in Marrakech:
Marrakech Medina: A labyrinth of narrow alleyways and bustling souks selling everything from silver teapots and hand-woven carpets to fragrant spices and fresh dates.
Jemaa el-Fna Square: This UNESCO World Heritage Site has halqa (street theatre) traditions from the 11th century, including snake charmers, acrobats, fortune tellers, and henna artists. Stay until its food stalls open in the evening to try local fare like snail soup and kefta (minced meat kebabs).
Jardin Majorelle: A highly Instagrammable residence and garden created by Jacques Majorelle in the 20s and later home to Yves Saint Laurent. Explore 2.5 acres of gardens, a Berber museum, and Musée Yves Saint Laurent.
Bahia Palace: An ornate palace with zeolite (colorful mosaic tilework) and zouak (painted wood) details. Wander its lush inner courtyards and extravagant grand court.
High Atlas Mountains: Take a day trip to Toubkal National Park and hike the High Atlas Mountains. Be sure to visit snowcapped Jebel Toubkal, named the "roof of North Africa."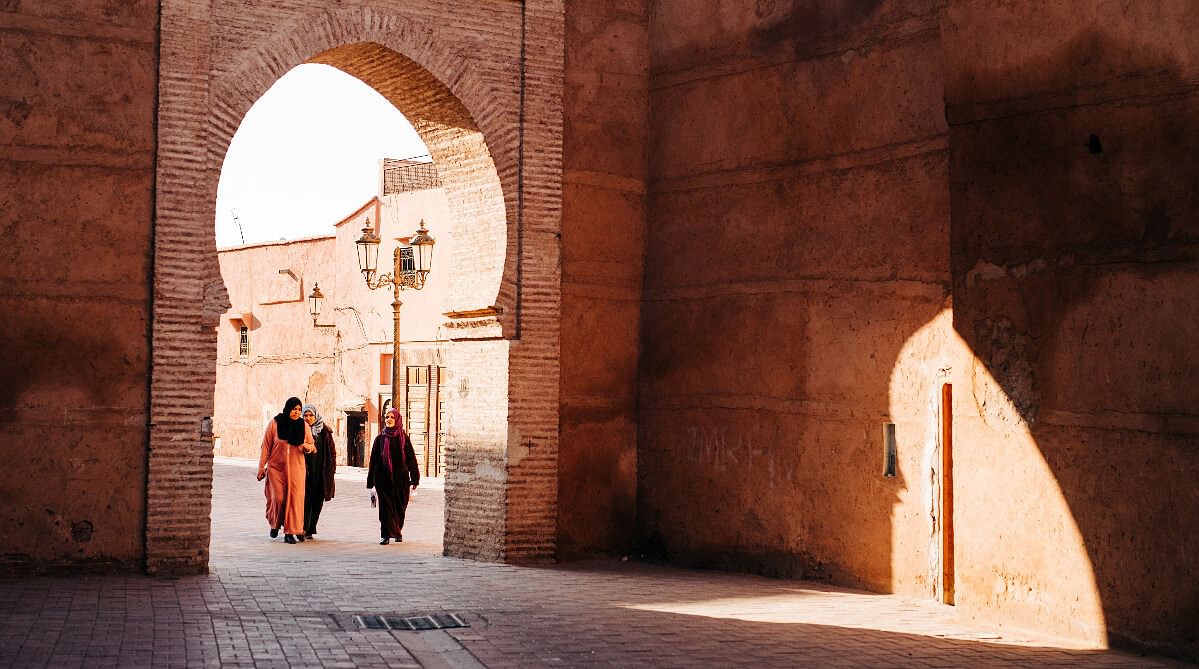 Fez
Fez is Morocco's oldest imperial city. Spend the day getting lost in its labyrinth streets leading to hidden squares, artisans' workshops, colorful soups, and ornate riads. Be sure to visit a traditional hammam for some rest and relaxation after the hustle and bustle of the medina.
Top attractions in Fez:
Fez El Bali: The world's largest medieval medina with more than nine thousand alleyways to explore. Here, you'll find hundreds of workshops selling everything from leather goods and copper pots to mosaic tiles and hand-woven rugs.
Chouara Tannery: The largest (and smelliest) of the medina's tanneries, operating since the 16th century.
Neijarine Museum of Wooden Arts & Crafts: Admire displays of intricate Moroccan woodwork in a restored funduq (inn used by caravans). Head to the rooftop cafe for mint tea and a medina view.
Medersa Bou Inania: A theological college built in the mid-14th century with massive brass entrance doors and an elaborate inner courtyard.
Jnan Sbil: Lush gardens with shady paths, fountains, and bird coops housing doves and peacocks. Visit at sunset to join the locals in an evening promenade.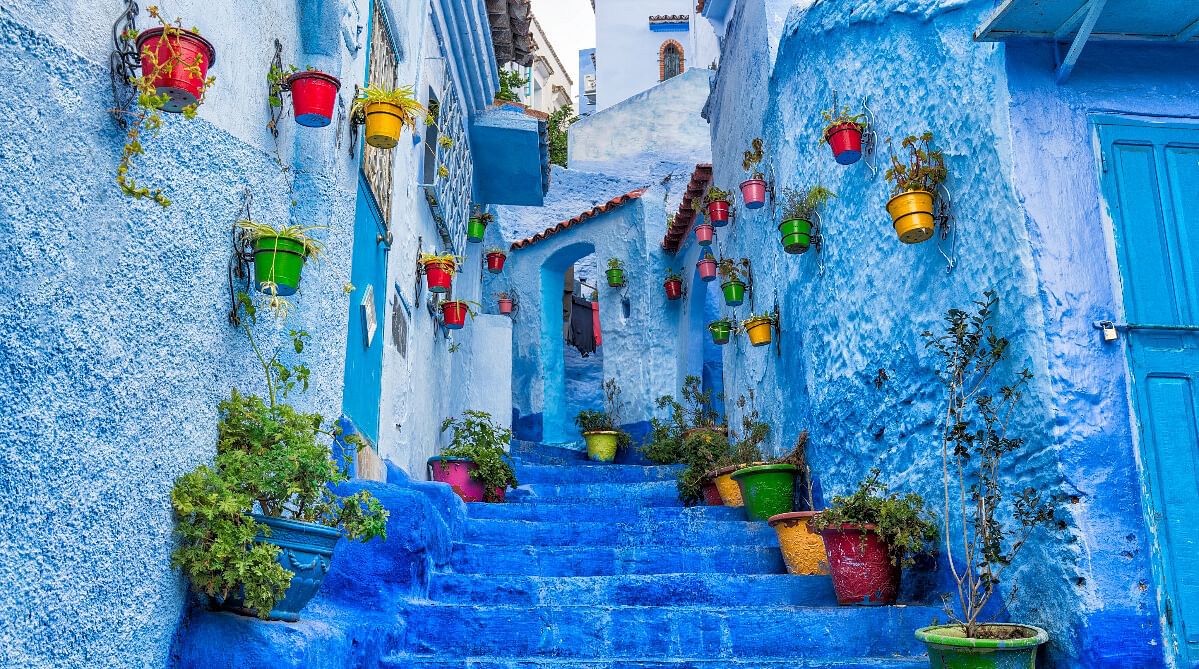 Chefchaouen
This 15th-century city tucked in the Rif Mountains is one of the most beautiful cities in the world. Named Morocco's "Blue Pearl," Chefchaouen is awash with shades of blue. Wander its steep cobbled lanes lined with sky-blue buildings and fuchsia geraniums to take it all in.
Top attractions in Chefchaouen:
Chefchaouen Medina: A traditional Moroccan medina with unique Andalusian influences. Explore its maze of narrow lanes lined by bright blue buildings with red-tiled roofs, wrought-iron railings, and vibrant geraniums.
Plaza Uta El Hammam: A shady, cobbled plaza with cafés, restaurants, and the Grand Mosquée. Perfect for people-watching.
Horno Bab El Ain: A traditional bakery where locals still bring bread dough and bastilla (savory-sweet pies) to bake.
Bouhachem Regional Nature Reserve: One of two parks in the Rif mountains. Trek mountain paths to Cascades d'Akchou, The Bridge of God rock arch, and local villages.
Spanish Mosque: Though the mosque itself is closed, the grounds are a gorgeous spot to watch the sunset over the city and Rif Mountains.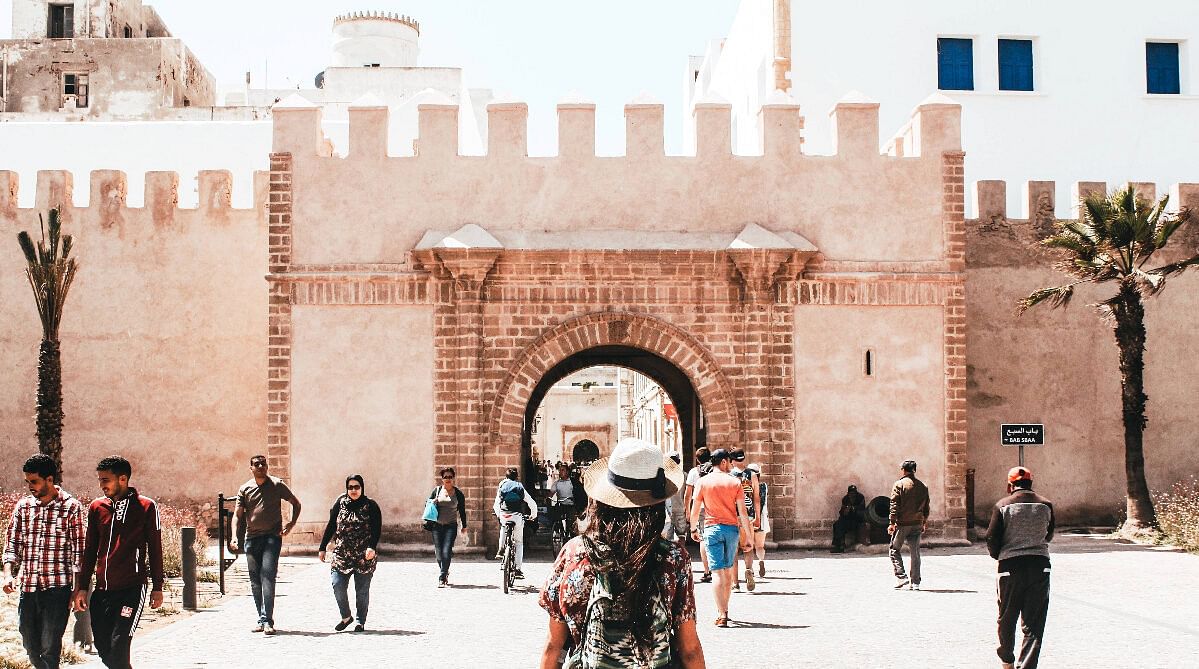 Essaouira
Windy Essaouira is a laid-back coastal city on the Atlantic. Jimi Hendrix was a fan, and it's no wonder why — the city's sandy ramparts, sea-blue boats, and white-washed medina paint a simply stunning picture.
Top attractions in Essaouira:
Essaouira Medina: This UNESCO-listed Medina dates back to the 18th century and houses street vendors, souqs, and art galleries.
Skala de la Ville: The city's wind-lashed ramparts are fantastic for sea and sunset views.
The Port: The hustle and bustle of fishermen repairing nets, unloading the day's catch, and crafting traditional wooden boats.
Fish Auction: Visit the port in the afternoon to watch the fish auction and try fresh, grilled seafood from the food stalls that line the harbor.
The Beach: Essaouira's golden sand beach is perfect for walking and kitesurfing. Cross the Ksob River during low tide to see the ruins of the Borg El Berod and walk to the village of Diabat.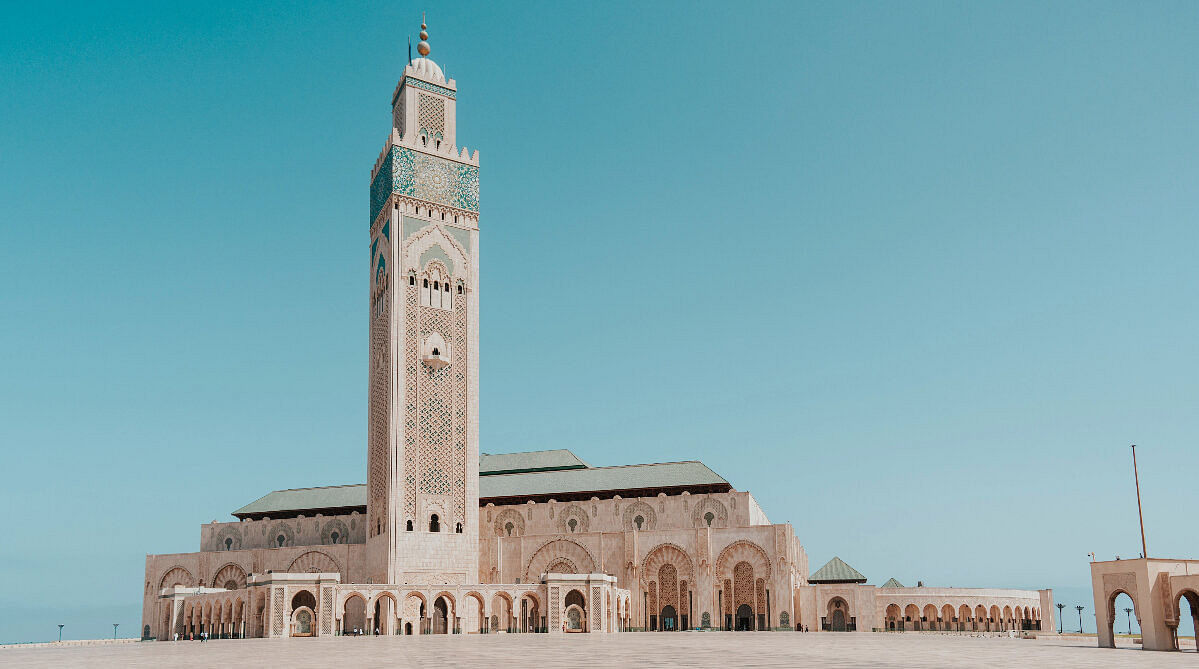 Casablanca
For a more modern feel, head to Casablanca. This one-of-a-kind city is the best place to see "Mauresque" architecture — a mix of traditional Moroccan and 20th-century art-deco designs. Today, it's where the country's creative industries thrive.
Top attractions in Casablanca:
Hassan II Mosque: One of the world's largest mosques, with a prayer hall holding 25,000 people and an outer courtyard fitting another 80,000.
Promenade Maritime de la Mosquée Hassan II: An urban regeneration project that has turned the promenade from Hassan II Mosque to the El Hank lighthouse into a public space with gardens and cafés.
Abderrahman Slaoui Foundation Museum: A privately-owned residence, now a museum, with an incredible collection of Moroccan decorative arts.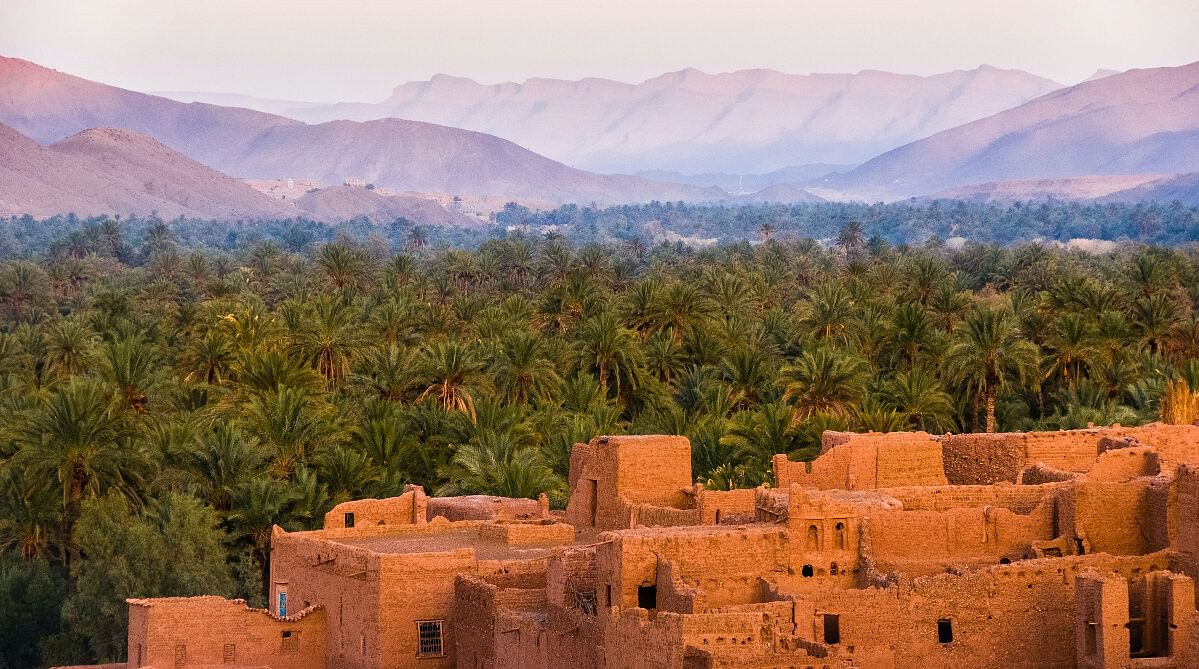 Hidden Gems
After a more off-the-beaten-path adventure? Add these hidden gems to your Morocco itinerary.
Erg Chigaga
Erg Chigaga is a gateway to the Sahara. Trek through sandy dunes by camel, sleep under the stars in a desert camp, and visit traditional Berber villages.
Mirleft
Mireleft is one of Morocco's best surf spots. This sleepy beach town has pristine stretches of sand, budget-friendly guesthouses, and some of the best waves on Morocco's Atlantic coast.
Skoura
Visit Skoura's lush palm groves, medieval fortified villages, and rural souqs. It's a great base to visit Dadès Gorge, Todra Gorge, and the Draa Valley.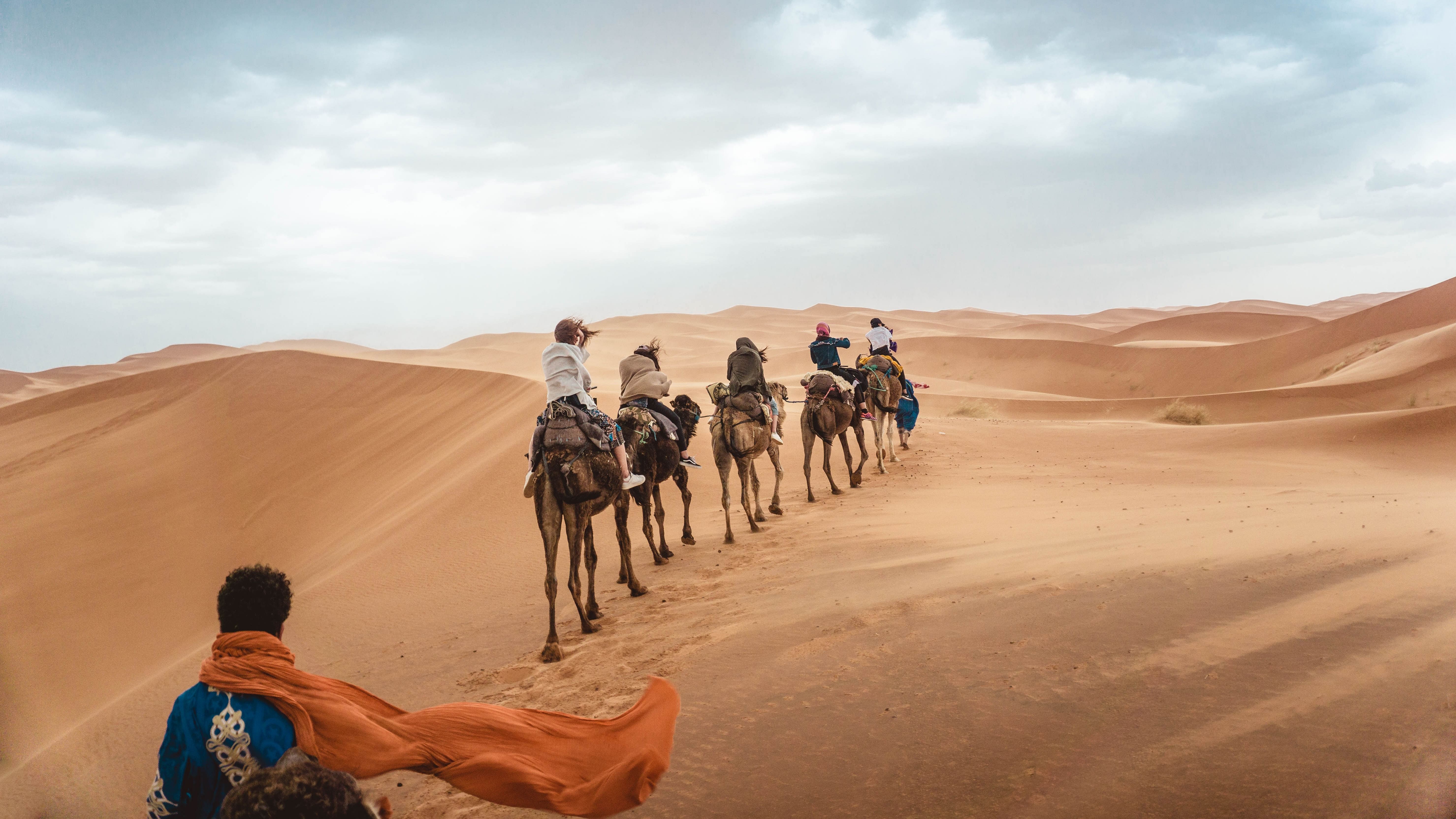 Bucket List Experiences
Be sure to add these experiences to your Morocco bucket list:
Visit a hammam to relax and unwind after a day of sightseeing.
Take a foodie tour of Jemaa el-Fna Square and sample everything from snail soup to chebakia (deep-fried dough coated in sesame seeds).
Sleep under a blanket of stars in a Sahara overnight tour.
Trek to the top of Toubkal, North Africa's highest peak.
Try traditional dishes like tajine (a slow-cooked stew in an earthenware dish) and couscous.
Wander Fez medina's 9,000-plus streets and alleyways.
Sip mint tea while watching the sunset over Chefchaouen.
Bargain with shopkeepers for local handicrafts (respectfully, of course).
Watch a fish auction at the Essaouira port and dig into fresh seafood.
Catch a wave in Mirleft, Sidi Ifni, or Tifnit.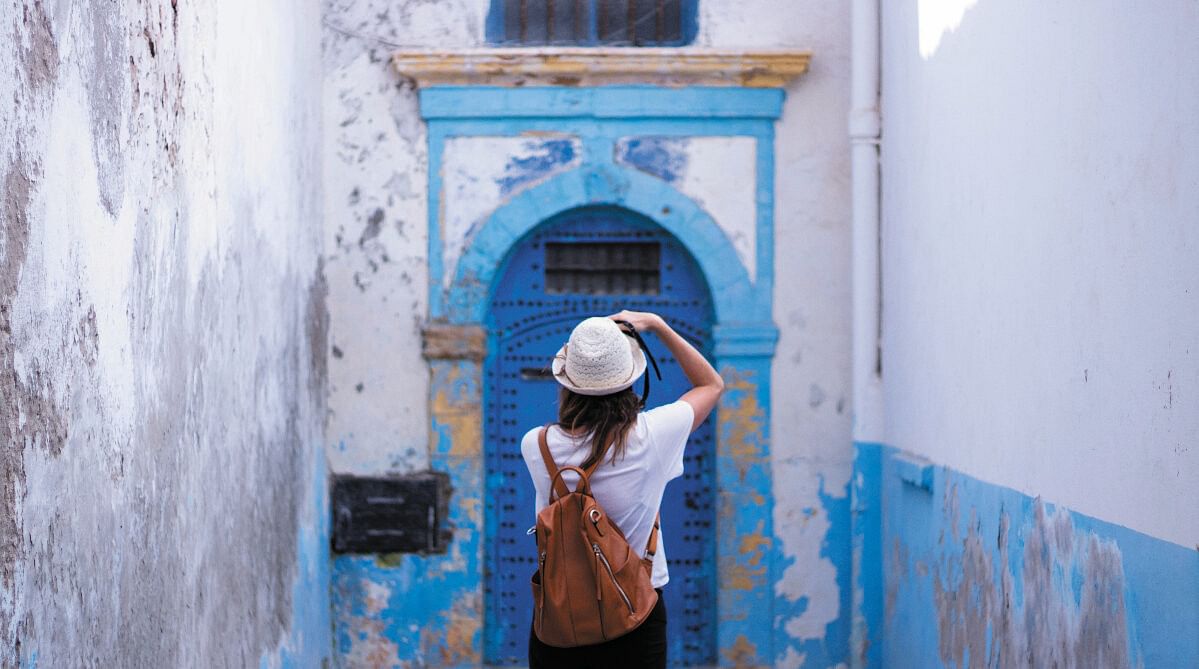 Morocco Travel Tips
Here are a few travel tips to remember for a trip to Morocco.
Language
The two official languages in Morocco are Arabic and Amazigh (Berber). Most Moroccans also speak French as a second language. English isn't widely spoken, so if you don't speak French, you may find communication challenging. Here are some key Arabic words and phrases to remember for your trip:
Yes = Naam
No = La
Hello = Saalam
Goodbye = Bsslama
Excuse me = Smh'li
Please = Aafek
Thank you = Shokran
How much? = Shahal taman?
The bill, please = Bch-hal aâfak
Where is… = Fayne…
Do you speak… = Wesh katehdar…?
Currency
Morocco's currency is the Moroccan Dirham. Most established shops will take credit cards, but having some cash on hand for smaller vendors is a good idea. Banks and large hotels will exchange English pounds, US and Canadian dollars, and euros, and some shops will accept the latter instead of dirhams.
Plugs and Adaptors
Morocco has type C/E sockets with two round pins and operates on a 220V supply voltage. If traveling from outside Europe, it's best to pack a universal plug adaptor and voltage converter to keep everything charged.
Getting Around
The easiest way to get around Morocco is by train. However, bus, air, and grand taxis are also an option. Here's what you need to know for each one.
By Train
Traveling between major cities is best done by train. They're comfortable and reasonably fast, and tickets can be bought at the station. There's now a high-speed line between Tangier and Casablanca, reducing the journey to two hours.
By Bus
Getting around by bus is slightly cheaper and much slower than a shared taxi. However, it's also a safer and more comfortable option. Many long-distance buses run at night when it's cooler, and buses run by CTM (the national company) are your best bet for a speedy and reliable trip. It's a good idea to buy tickets in advance.
By Plane
Royal Air Maroc operates domestic flights from Casablanca to other major cities in Morocco. In general, traveling by plane is only the best option if you're going a long-distance route that will take too much time by bus.
By Grand Taxi
Grand taxis are shared cars that carry up to six passengers. They operate on many routes, are quicker than buses and trains, and travel anywhere from short to long distances. The downside is that you can't book in advance — just show up at the terminal and ask for the price to a particular destination. The taxi will leave once it's full.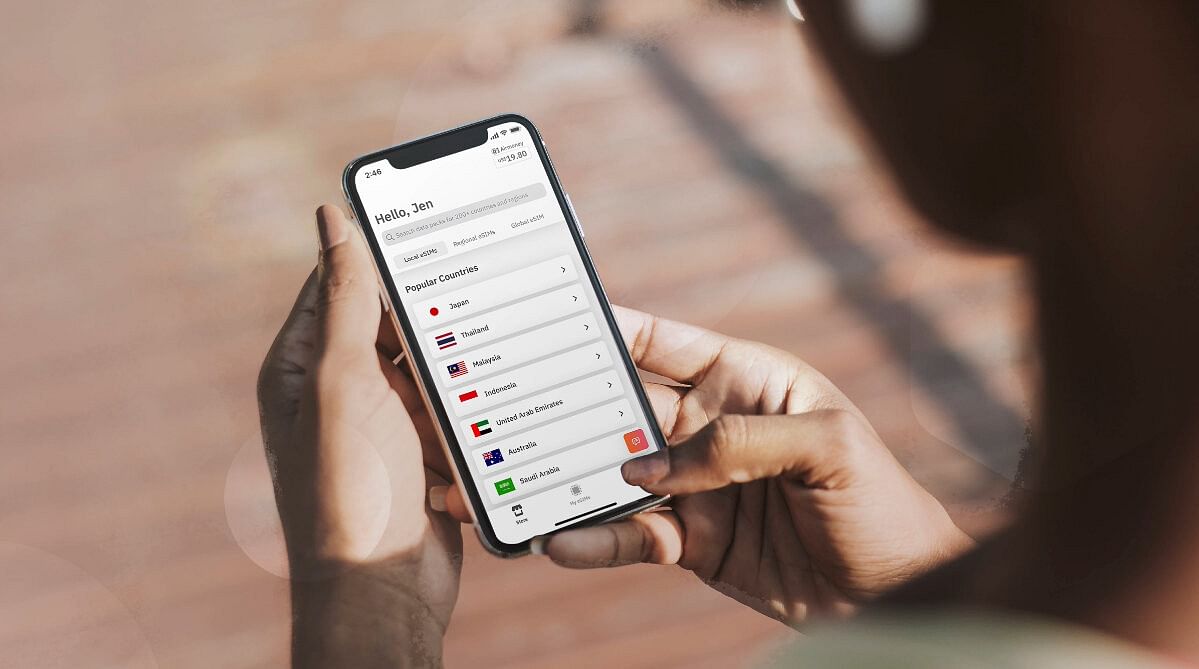 Morocco eSIM: Stay Connected with Airalo
Stay connected during your trip to Morocco with an eSIM from Airalo. An eSIM is a tiny SIM that's embedded in your device and works 100% digitally. You can download an eSIM plan for your destination and instantly connect to a mobile network. There's no need to find a SIM card vendor, manage multiple SIMs, or worry about roaming fees.
Here are just some of the benefits of using an Airalo eSIM:
Connect to a mobile network within minutes.
Choose from flexible local, regional, and global data plans.
Say goodbye to expensive roaming charges.
Store multiple eSIM data plans on your device.
Need more data? Top up in the Airalo app.
You're all set to plan a trip to Morocco! Head to the Airalo store to browse eSIMs for Morocco and 200+ countries and regions worldwide.