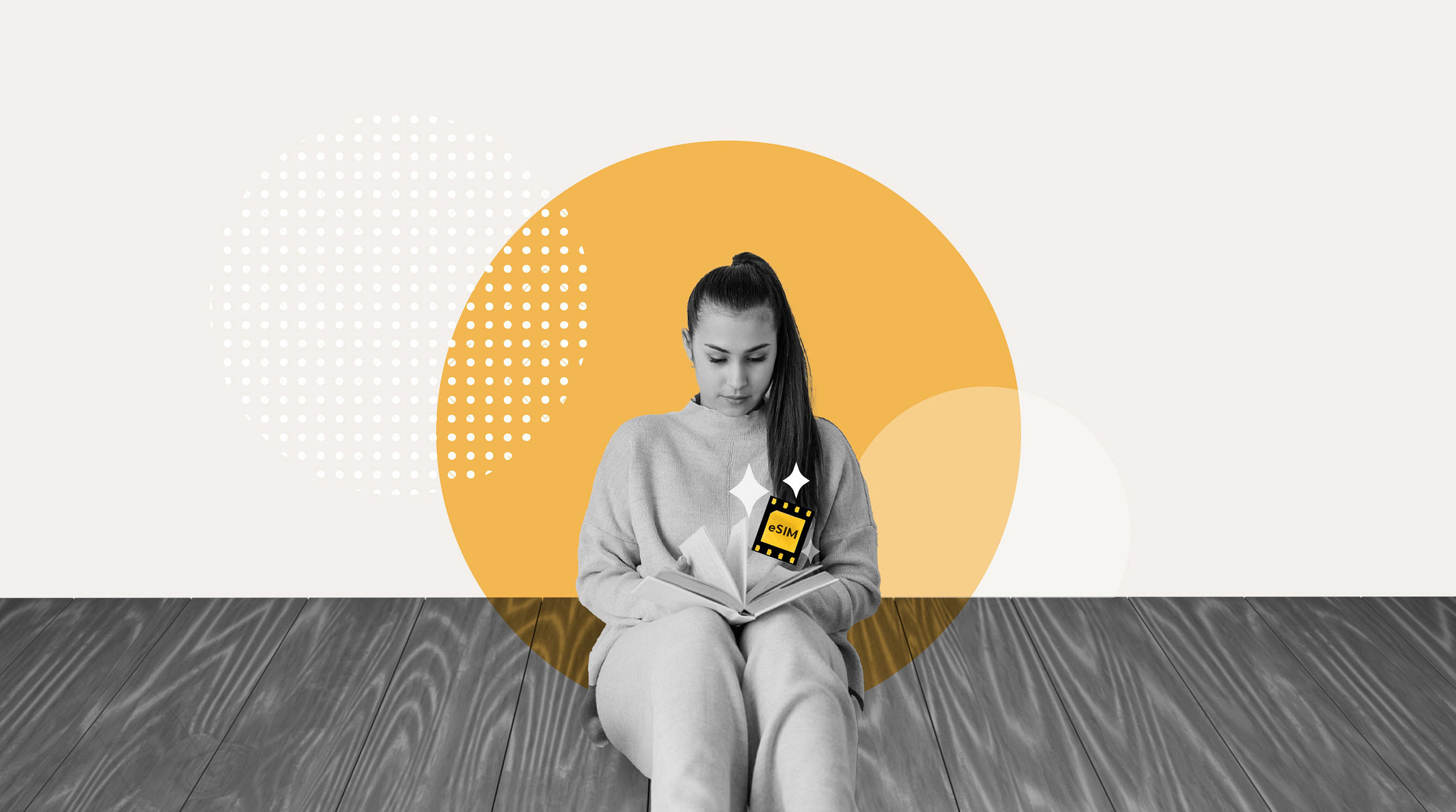 If you travel often and are frustrated by daily roaming fees, an eSIM could be your next travel hack. An eSIM allows you to connect to the internet in hundreds of countries and regions worldwide simply by activating a prepaid data plan. Here's how to activate an eSIM anywhere and everywhere you travel.
1. Choose an eSIM Plan
If your phone is unlocked and eSIM-capable, you're on track to try your first eSIM. Unlike a physical SIM card, an eSIM is built into your device, and getting connected is as easy as purchasing, downloading, and activating an eSIM plan.
Airalo offers eSIM plans for hundreds of countries and regions around the world (we even have a global plan if you're off on an extended adventure!). Here's how to choose your plan:
Go to our website or download the Airalo app (available on the App Store and Google Play Store)
Select your destination (remember you can choose a country, regional, or global plan) 
Choose a plan with the amount of data and length of time that suits your travel plans
2. Install Your eSIM
Connecting has never been so easy. One of the perks of choosing Airalo is selecting how and when you install your eSIM. The best part: There's no need to rely on your carrier to activate it for you!
Here are three ways to install your Airalo eSIM:
Direct Installation
If you're in transit or packing, you might not have time to fiddle with your phone's technical settings. This method allows you to install your eSIM at the push of a (few) buttons.
Open the Airalo app on your phone
Go to "My eSIMs"
Tap "Details"
Tap "Install eSIM/Access Data"
Tap "Install eSIM" 
Scan a QR Code
You can also scan a QR code to install your eSIM.
Go to your phone's settings
Tap "Cellular/Mobile"
Tap "Add a Cellular/Mobile Plan"
Scan your eSIM QR code 
Enter a 4-digit confirmation code (if applicable)
Manual Installation
Have a break and want to enter your activation manually? Here's how:
Tap "Cellular/Mobile"
Tap "Add a Cellular/Mobile Plan"
Enter the SM-DP, address, and activation code included in your purchase confirmation
Enter a 4-digit confirmation code (if applicable)
3. Connect to the Internet
You're ready to connect to the internet! Depending on the eSIM, your data plan will activate as soon as you install it or once you connect to a new network at your destination. You can review your eSIM's activation policy to see which applies to you.
When you arrive at your destination, go to your phone's settings and select your eSIM for cellular data. It may take a few moments to connect to the new network. Once it does, you can browse the internet, check your email, catch up on social media, and more! 
Troubleshooting
If you have trouble connecting or getting a signal, try the following:
Turn on roaming (this needs to be on for your phone to switch to your eSIM)
See if you need to update your APN settings (if you do, your installation instructions will include a step-by-step guide)
Restart your phone
The Benefits of an Airalo eSIM Plan
You're all set! Now you can connect with ease no matter where in the world your travels take you. Here are a few more benefits of using an Airalo eSIM on your next trip:
Connect within moments of arrival
Download a plan right to your phone (no need to switch physical SIM cards or find a local vendor)
Get the amount of data you pay for and top up as you go 
Store multiple eSIMs on your phone (making it even easier to switch between destinations)
Say goodbye to expensive roaming fees 
Where are you off to next? Stay connected with an eSIM from Airalo.