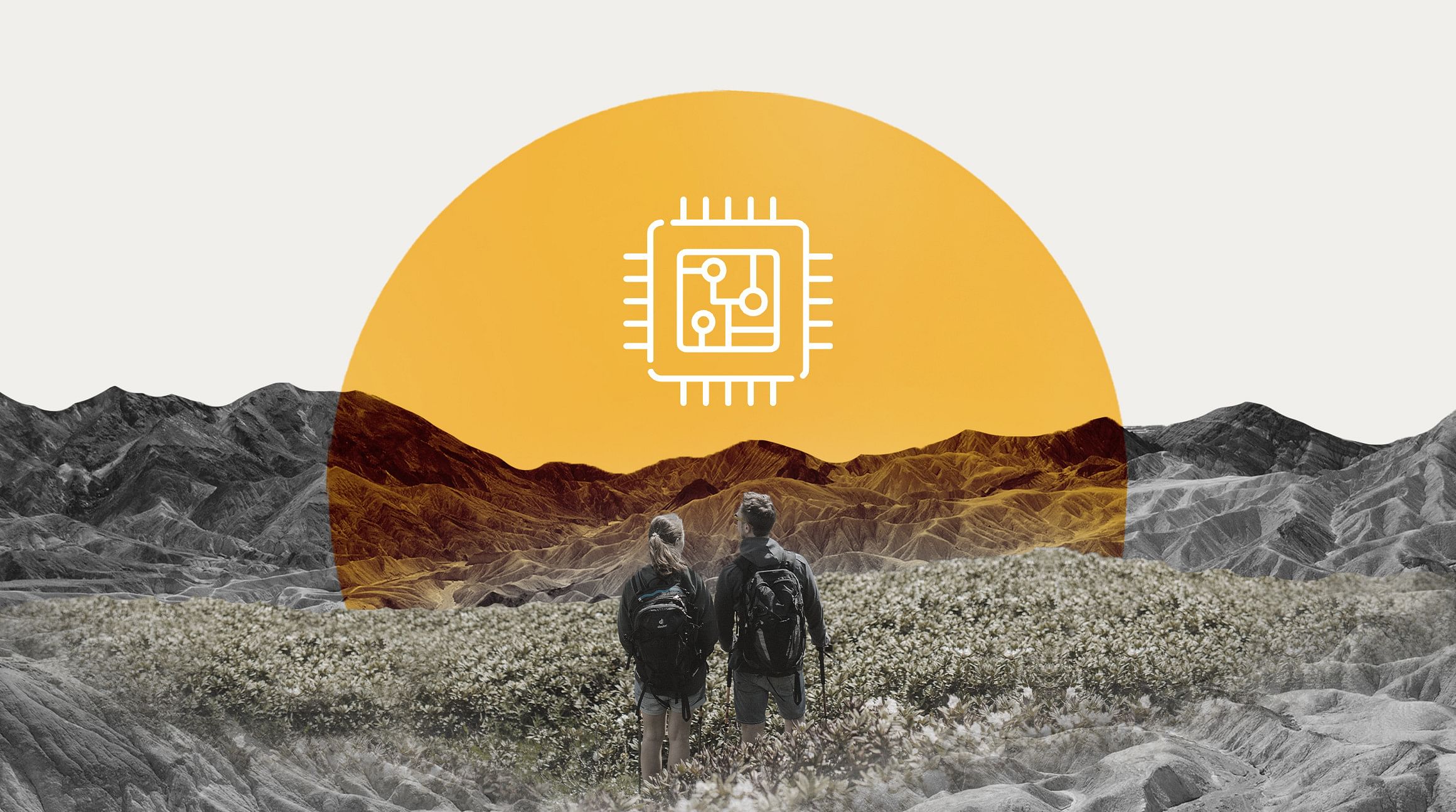 The eSIM, also known as an electronic, digital, or embedded SIM, is one of the latest developments in the communications field. But what is it, and how is it different from a traditional SIM card?
In this article, we'll discuss the difference between eSIMs and physical SIMs, how SIM cards have evolved, and how eSIMs can benefit you.
You'll learn:
What is an eSIM?
How does an eSIM work?
How SIM cards have evolved over time.
What is the difference between an eSIM and a physical SIM? 
How to activate an eSIM.
What Is an eSIM?
An eSIM is a type of SIM that is embedded in your device. Unlike a traditional SIM card that can be inserted and removed, an eSIM is built into your phone's hardware. An eSIM can be updated digitally, allowing you to change carriers and connect to a mobile network without handling a physical SIM card.
How Does an eSIM Work?
An eSIM enables you to activate your mobile service remotely without needing a physical SIM. This can be done by following simple steps on the Airalo website or app (iOS | Android). Once activated, the digital SIM works just like a traditional SIM card, allowing you to stay connected via your phone.
How SIM Cards Have Evolved
To understand eSIMs better, we can look at the history of SIM cards. Short for "subscriber identity module," a SIM card is a silicon-integrated chip that provides a unique number or "identity" to subscribers of cellular network services.
The SIM card was invented in the nineties, and with time, the size of the chip became smaller and smaller. Starting as a credit card-sized chip, it evolved into a mini SIM, micro SIM, then nano SIM (the smallest removable SIM card). In 2017, the eSIM was presented at the International Mobile and Communications Exhibition (MWC) as the first fully digital chip.
What Is the Difference Between an eSIM and a Physical SIM? 
Both types of chipsets (digital and physical) provide connectivity. However, an eSIM offers several advantages over a traditional SIM. These include ease of use, remote activation, and the ability to switch between mobile service providers. In addition, eSIMs eliminate the need for a physical SIM card.
Here are some other major differences.
Physical SIM Card Features
Physical SIM cards can be inserted and removed from the device.
They usually come with a new device or a new mobile service contract.
They're easy to lose.
eSIM Features
eSIMs are embedded directly into the device.
They can be activated remotely without the need for a physical SIM card.
You don't have to worry about losing an eSIM (just don't lose your phone!)
They're usually more secure than traditional chips as they can't be stolen.
eSIMs can be reprogrammed and updated remotely, making it easy to switch between mobile service providers.
Great for international travelers: eSIMs allow you to switch between mobile phone service providers while traveling. You don't need to change physical SIM cards, making them a great option for frequent travelers.
eSIMs don't take up the same amount of physical space as physical SIMs, making for thinner and more compact devices.
Some devices support multiple eSIMs, giving you the flexibility to switch between mobile service providers.
How Do I Activate an eSIM?
Activating an Airalo eSIM only takes a few minutes. You'll receive an email with detailed instructions following your purchase. You can also learn more about activating your eSIM in the Airalo help center. Keep in mind that the exact steps to activate an eSIM may vary depending on your device.
A digital SIM offers several advantages over traditional SIM cards, including ease of use, remote activation, and the ability to switch between mobile service providers. When traveling, you can get an eSIM for a particular country or choose a regional eSIM or global eSIM if you'll be moving around.
At Airalo, we offer affordable eSIMs for 200+ destinations worldwide. Try one today to stay connected when you travel and avoid the hassle of physical SIM cards.