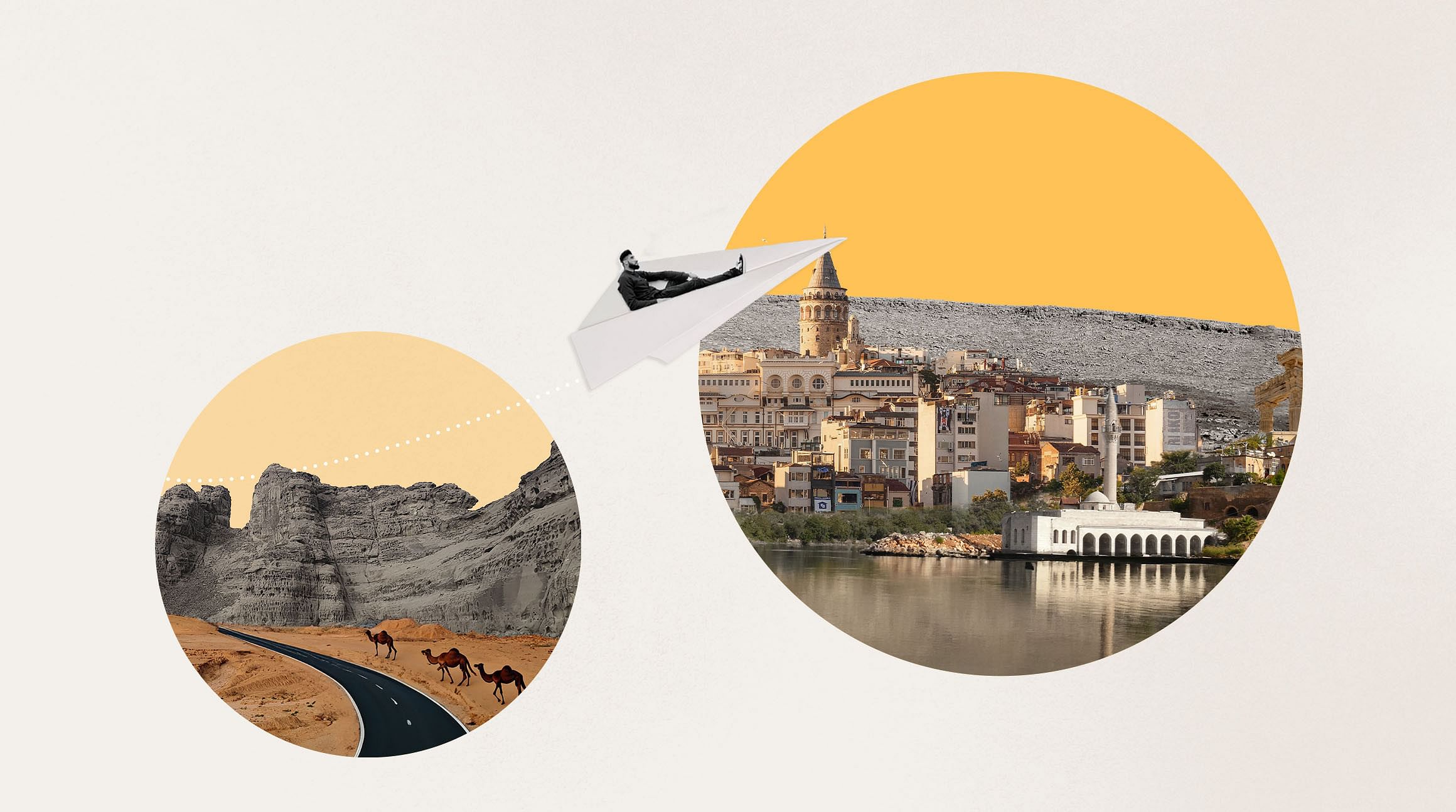 Turkey is a popular travel destination for citizens and residents of Saudi Arabia. Whether you're drawn to the bustling streets of Istanbul, the serene beaches of Antalya, or the awe-inspiring rock formations in Cappadocia, Turkey promises an unforgettable experience for every kind of traveler.
In this Turkey travel guide for Saudi residents and citizens, we will cover everything you need to know about visiting Turkey in 2023, whether you live in Riyadh, Jeddah, or any other part of the Kingdom.
Jump to: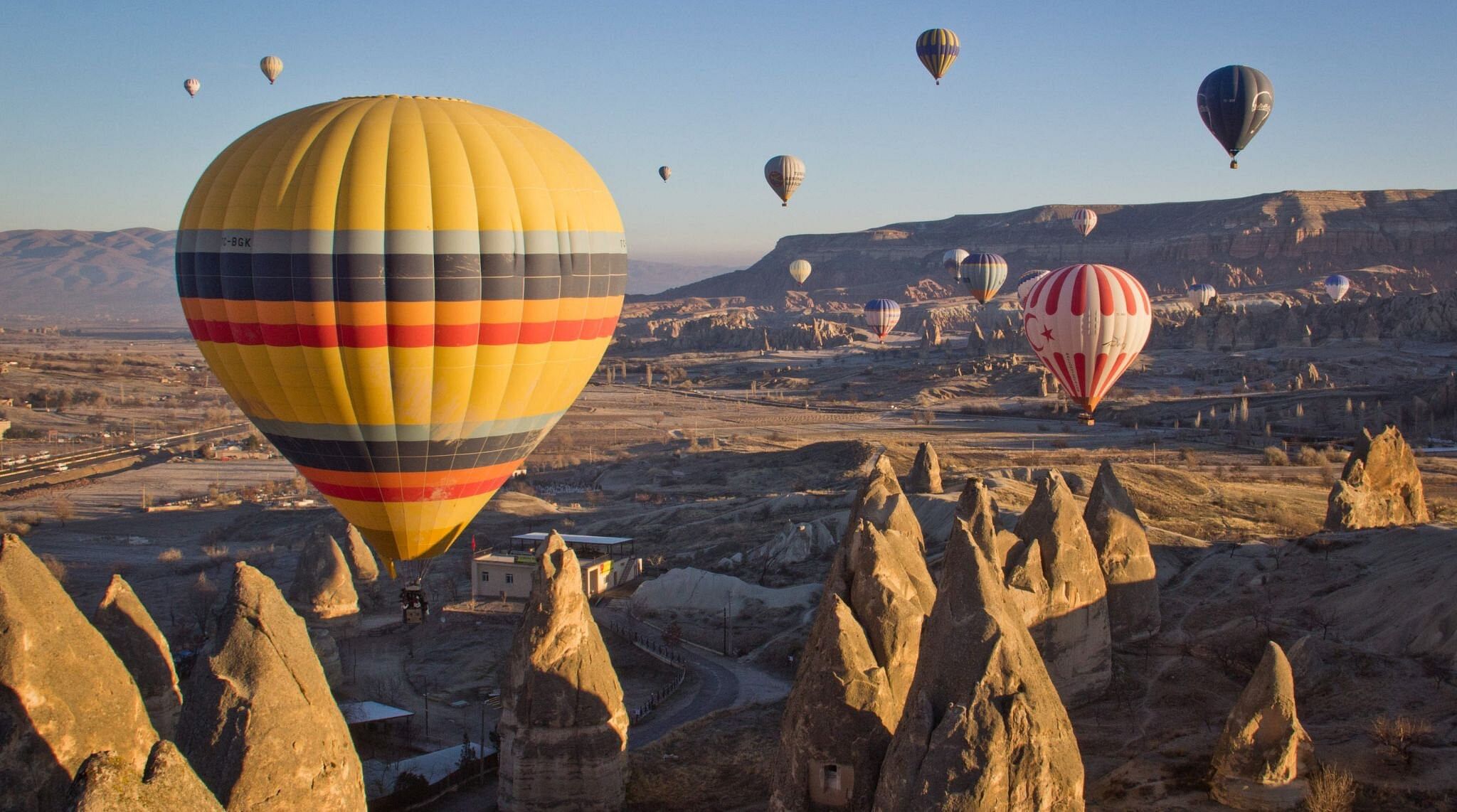 Turkey Visa Requirements for Saudi Residents and Citizens in 2023
Saudi travelers have two main options when applying for a Turkish visa.
Turkey Visa Application Centres: Depending on your passport, you may need to obtain a Turkish Tourist Visa through the Turkey Visa Application Centre. You can visit the Visa Application Center if your passport isn't eligible for an e-visa.
E-visa: Alternatively, you can apply for a Turkey e-visa online.
Turkey E-Visa From Saudi Arabia 
The most convenient way to apply for a Turkish visa is through the e-visa system. However, checking your eligibility is crucial as this service is valid for a select number of passports.
You'll need several documents to apply for a Turkey visa from Saudi Arabia. These may include a valid passport, accommodation and flight bookings, health insurance, proof of financial security, residency, and other documents such as proof of accommodation.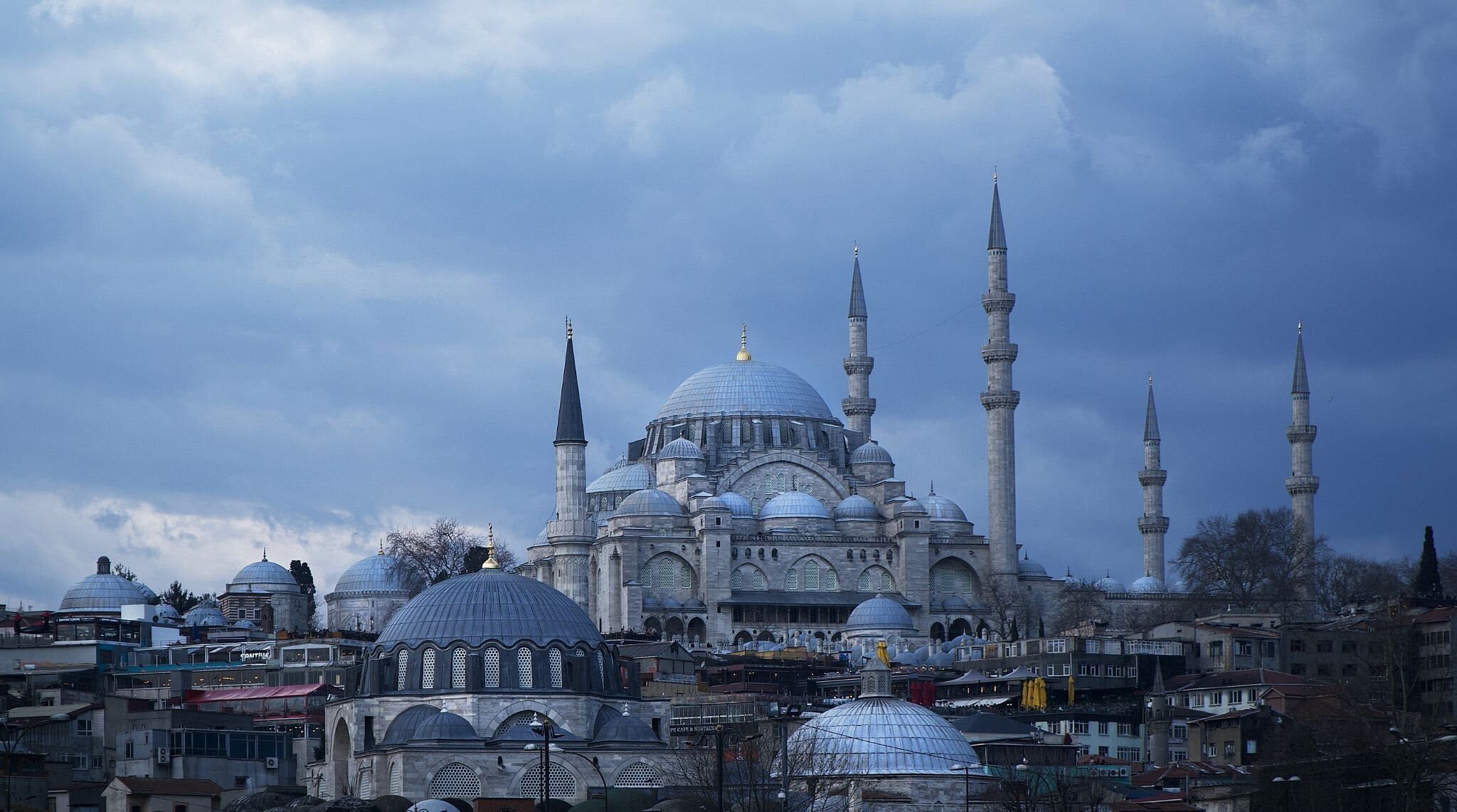 Best Time To Visit Turkey
The most pleasant times to travel from Saudi Arabia to Turkey are between April to May and September to October. During these periods, the weather is ideal for sightseeing and exploring. Moreover, these are off-peak tourist seasons, meaning fewer crowds and potentially lower costs.
The peak tourist season runs from June to August. You might even bump into a fellow Saudi traveler if you visit Turkey during Eid! Turkey's low season falls between November and March. Despite the cold, it's an excellent opportunity for budget travel and exploring ski resorts!
Here's an overview of Turkey's climate throughout the year.
Spring (April To May)
During these months, Turkey is alive with the vibrant hues of blooming flowers and pleasant weather. The majority of the country, including Istanbul, is stunning in spring, but a word of caution: some resorts on the Turquoise Coast may still be closed following the winter season. The International Istanbul Film Festival takes place in April, followed by the Hidrellez Festival in May, an event that celebrates the arrival of spring with traditional music.
Summer (June To August)
This period sees the highest temperatures and tourist influx. Visitors from all around the world come to Turkey to spend their summer holidays. The heat is intense inland, but the coastal regions offer a more comfortable climate. Enjoy true summer vibes at the beach, and make sure to attend the Aspendos International Opera and Ballet Festival.
Fall (September To October)
Expect shorter, cooler days! This is the perfect season to explore Turkey's rich cultural heritage along the Silk Route or trek the Lycian Way. But remember that the Kurban Bayrami holiday in early September brings an influx of local tourists.
Winter (November To March)
Winter is generally considered the off-peak season due to the chilly weather, except in the southeastern areas near Antalya. Although you might not be able to get a tan, it's an excellent time for skiing, especially in places like Erzurum or Kartepe. Moreover, the cities, particularly Istanbul, are quieter and more relaxed. If you plan a December visit, don't miss the Mevlana and Whirling Dervish Festival in Konya.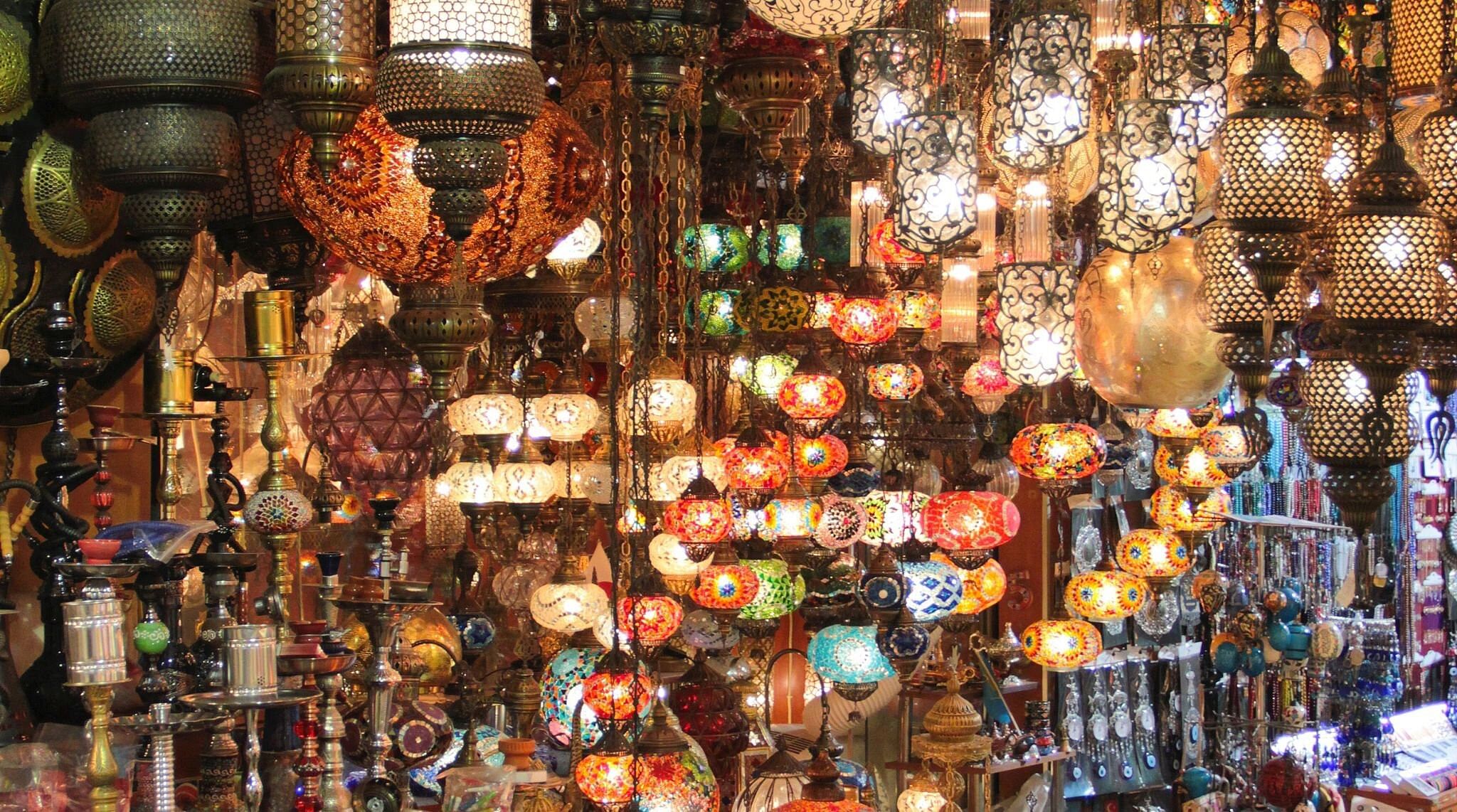 Top Places To Visit in Turkey
Turkey is a living museum steeped in history. Below are the top cities and attractions to explore during your visit.

Ankara 
Ankara, Turkey's capital, is a magnet for tourists, particularly those interested in history and archaeology. With its multitude of museums and art exhibits, it is known as Turkey's hub of art and culture. Some of the must-see attractions in Ankara include:
Kocatepe Mosque: The largest mosque in Ankara.
The Old Quarter and Fortress: A charming area boasting vintage homes, narrow lanes, and the formidable Ankara Fortress.
Museum of Anatolian Civilizations: Showcases a vast collection ranging from the Paleolithic era to the Byzantines, offering a deep dive into Turkey's past.
Mausoleum of Ataturk: The grand mausoleum of Ataturk, the founder of the Republic of Turkey.
CerModern Art Museum: Ankara's premier venue for contemporary art, hosting various exhibits, performances, and workshops.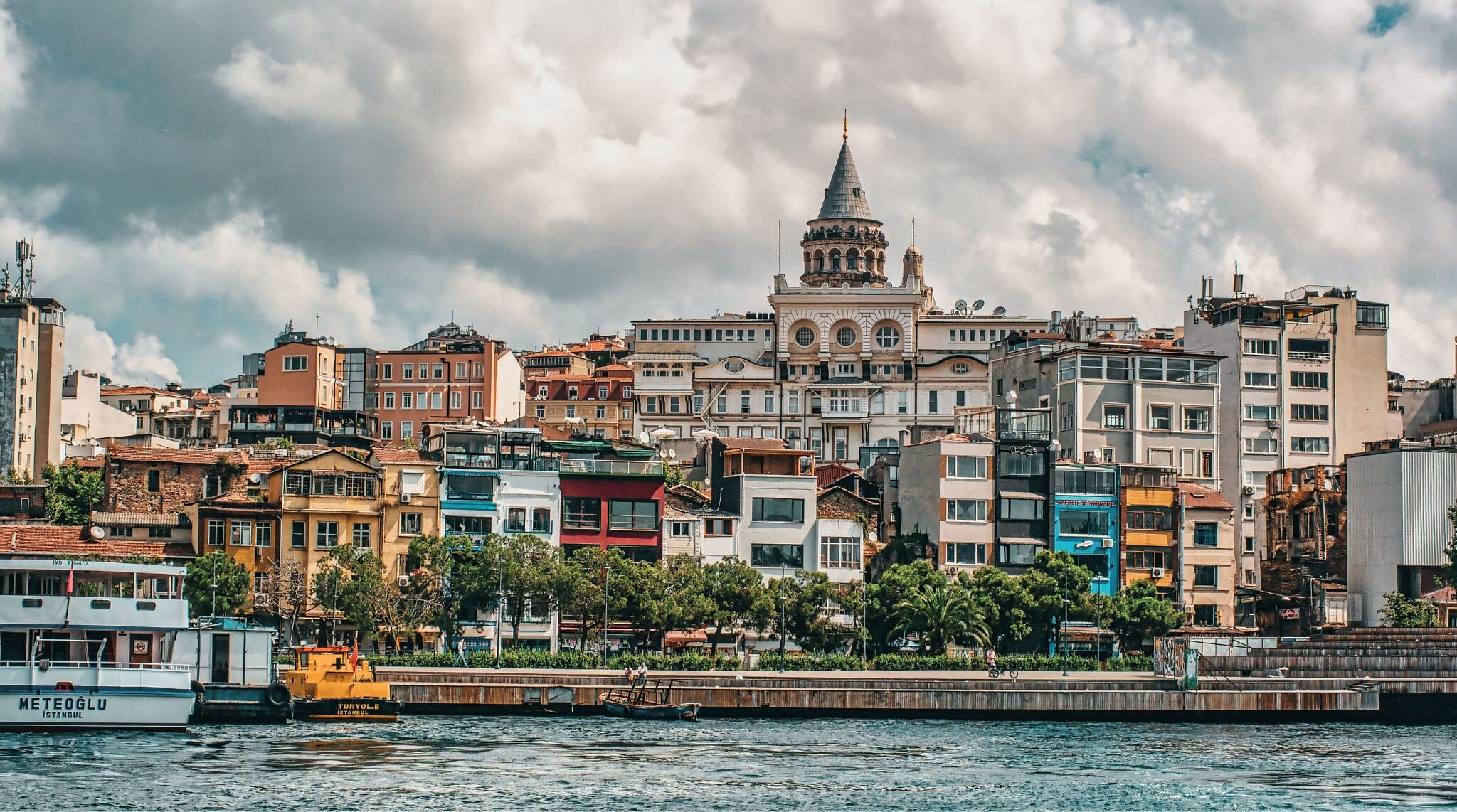 Istanbul 
As one of Turkey's most significant tourist hotspots, Istanbul is a treasure trove of historical and cultural marvels. Whether you're a thrill-seeker, shopaholic, art and history enthusiast, or gastronome, Istanbul has something for everyone. The city's most popular landmarks include:
The Blue Mosque: Famous for its breathtaking blue-tiled interior.
Suleymaniye Mosque: A magnificent 16th-century mosque offering spectacular views of the city.
Camlica Mosque: Turkey's largest mosque, featuring modern architecture and panoramic views of Istanbul.
Chora Church: Renowned for its stunning mosaics and frescoes of biblical scenes, it now functions as a museum.
Bosphorus Strait: A stunning waterway providing fantastic views of Istanbul's coastline.
Maiden's Tower: A historic structure located in the middle of the Bosphorus.
Hagia Sophia Museum: This structure has served as a church, a mosque, and now a museum, symbolizing Istanbul's rich heritage.
Istanbul Modern Art Museum: A museum dedicated to showcasing contemporary Turkish art.
Walls of Constantinople: Historic fortifications that offer a glimpse into Istanbul's Byzantine era.
Taksim Square: Known for its shopping and entertainment, it's one of Istanbul's most famous squares.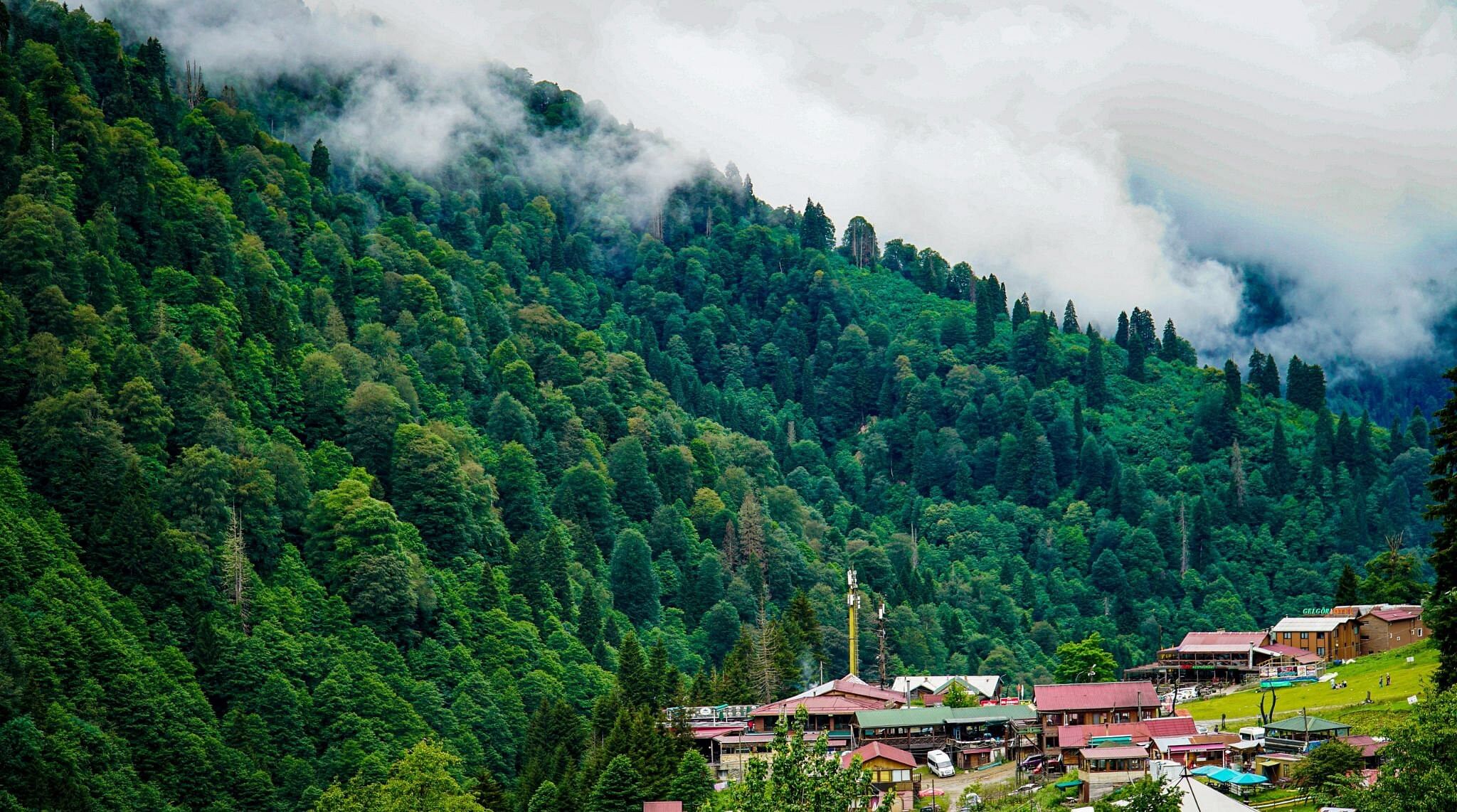 Rize 
If you're a nature lover looking for a peaceful getaway, Rize, with its mesmerizing natural beauty, is a perfect choice. Here are some popular attractions in Rize:
Ayder Village: Known for its traditional homes, hot springs, and lush landscapes.
Cagrankaya Peak: A perfect spot for hiking and enjoying fantastic views.
Rize Beaches: Known for their pebble beaches and the pristine waters of the Black Sea.

Antalya 
Antalya is where leisure and history merge. You can unwind on its beautiful beaches and clear waters or explore the city's historical sites. Here are the top attractions to visit in Antalya:
Hadrian's Gate: A beautifully carved Roman-era gate.
Yivli Minare Mosque: Recognized for its distinctive fluted minaret and beautiful interior.
Sultan Mohammad Tekeli Mosque: A significant historic mosque showcasing splendid Ottoman architecture.
Murat Pasha Mosque: Known for its hand-painted tiles and ornate decorations.
Old City: Antalya's historic city features preserved buildings, lively markets, and charming cobblestone streets.
Konyaalti Beach: A beautiful pebble beach, perfect for sunbathing and water sports.
Antalya Archaeological Museum: One of Turkey's top museums, housing a vast collection from the surrounding region.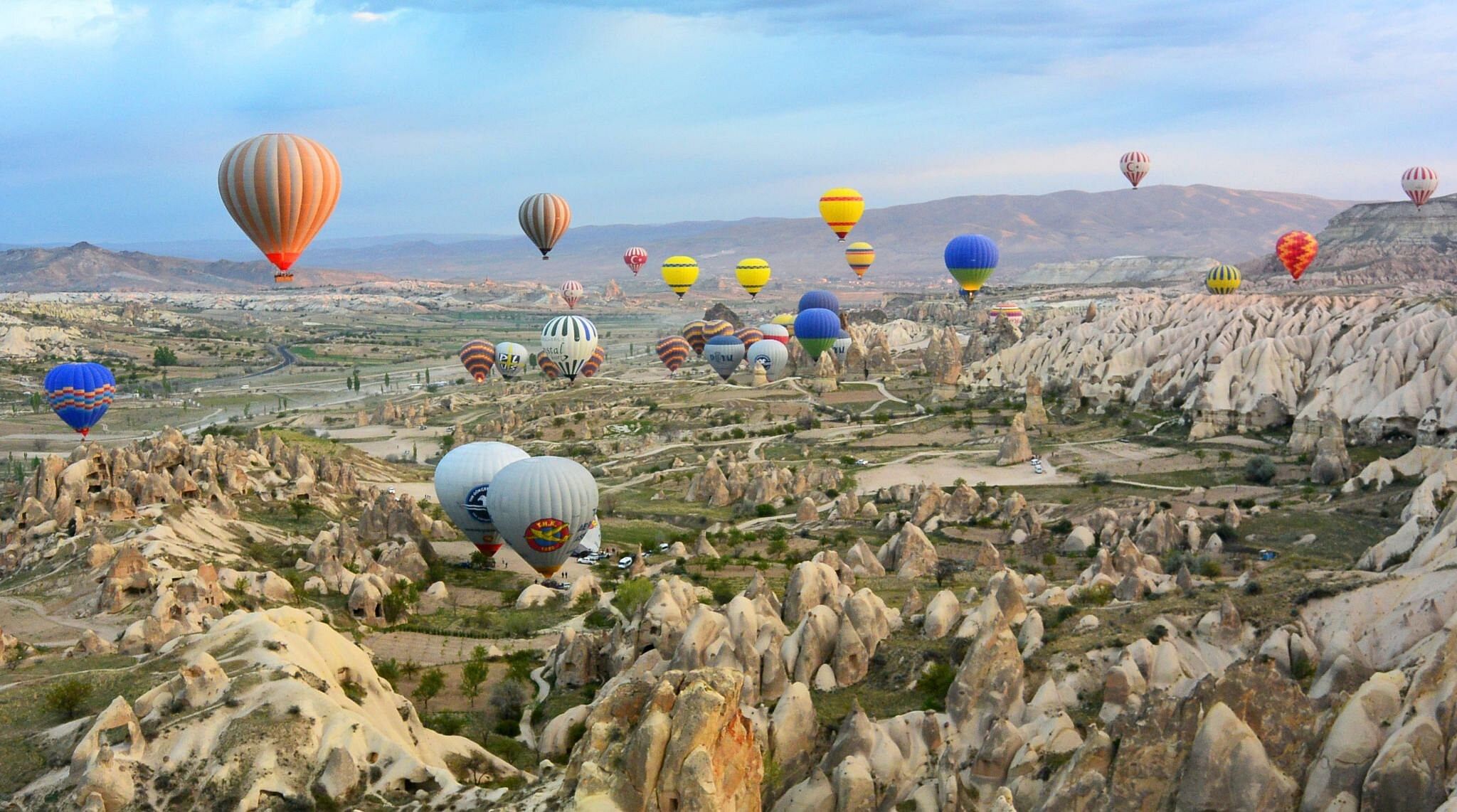 Cappadocia 
Cappadocia, famous for its iconic hot air balloon-filled sky and "fairy chimney" landscape, is one of Turkey's top tourist destinations. Its unique topography, history, underground cities, and rock-carved architecture are a sight to behold. Key attractions in Cappadocia include:
Göreme Open Air Museum: Known for its rock-carved monastic complexes.
Uçhisar Castle: A castle carved from rock offering panoramic views of the Cappadocian landscape.
Derinkuyu Underground City: Turkey's largest excavated underground city.
Hot air ballooning: An iconic Cappadocian activity offering a bird's-eye view of the stunning landscape.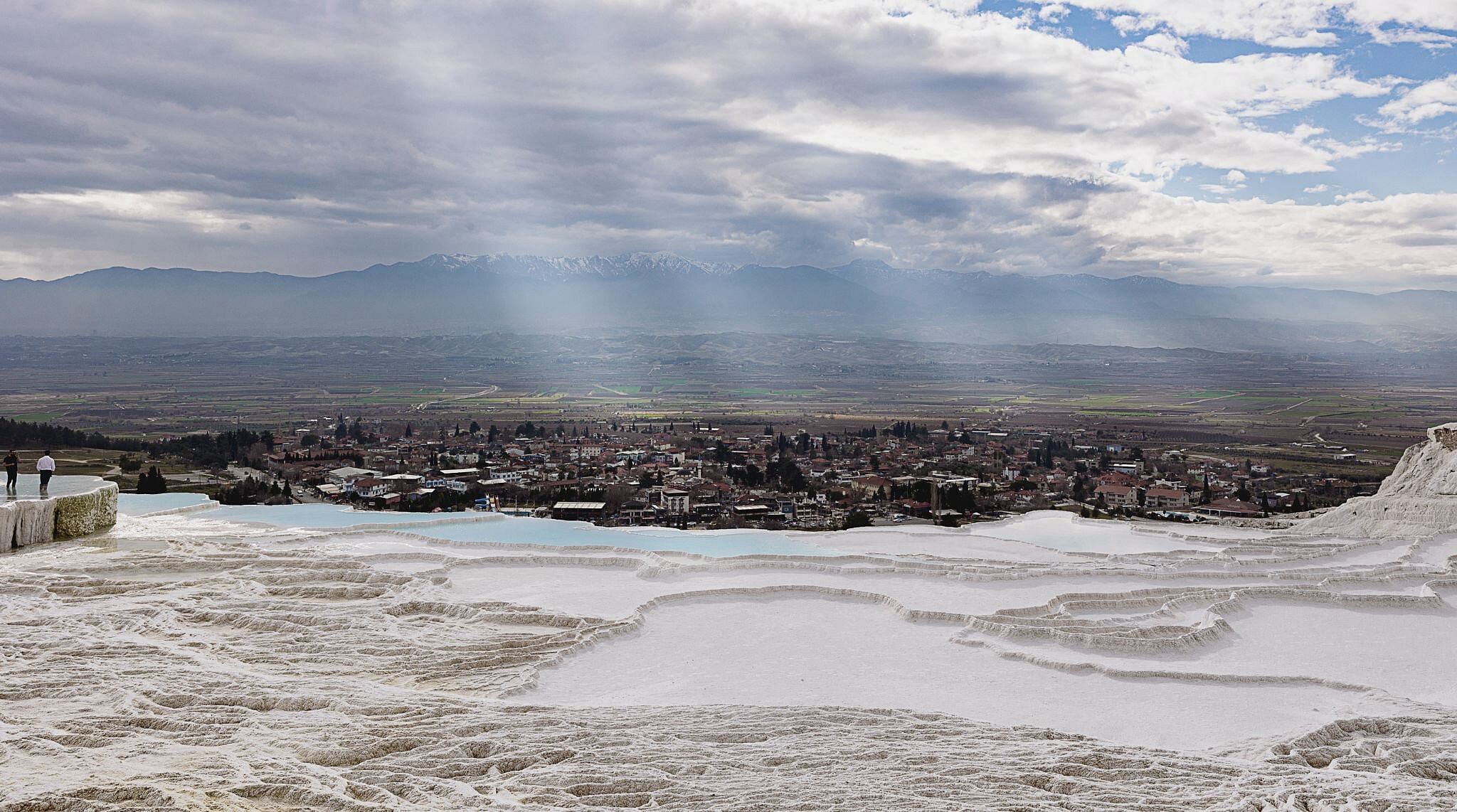 Pamukkale 
Pamukkale, famous for its mineral-rich thermal waters that flow down white terraces on a nearby hillside, is a UNESCO World Heritage Site. Key attractions include:
Travertine Terraces: Natural pools formed by mineral deposits.
Hierapolis: An adjacent ancient Roman city with well-preserved ruins.
Cleopatra's Pool: A thermal bath where you can swim among ancient Roman ruins.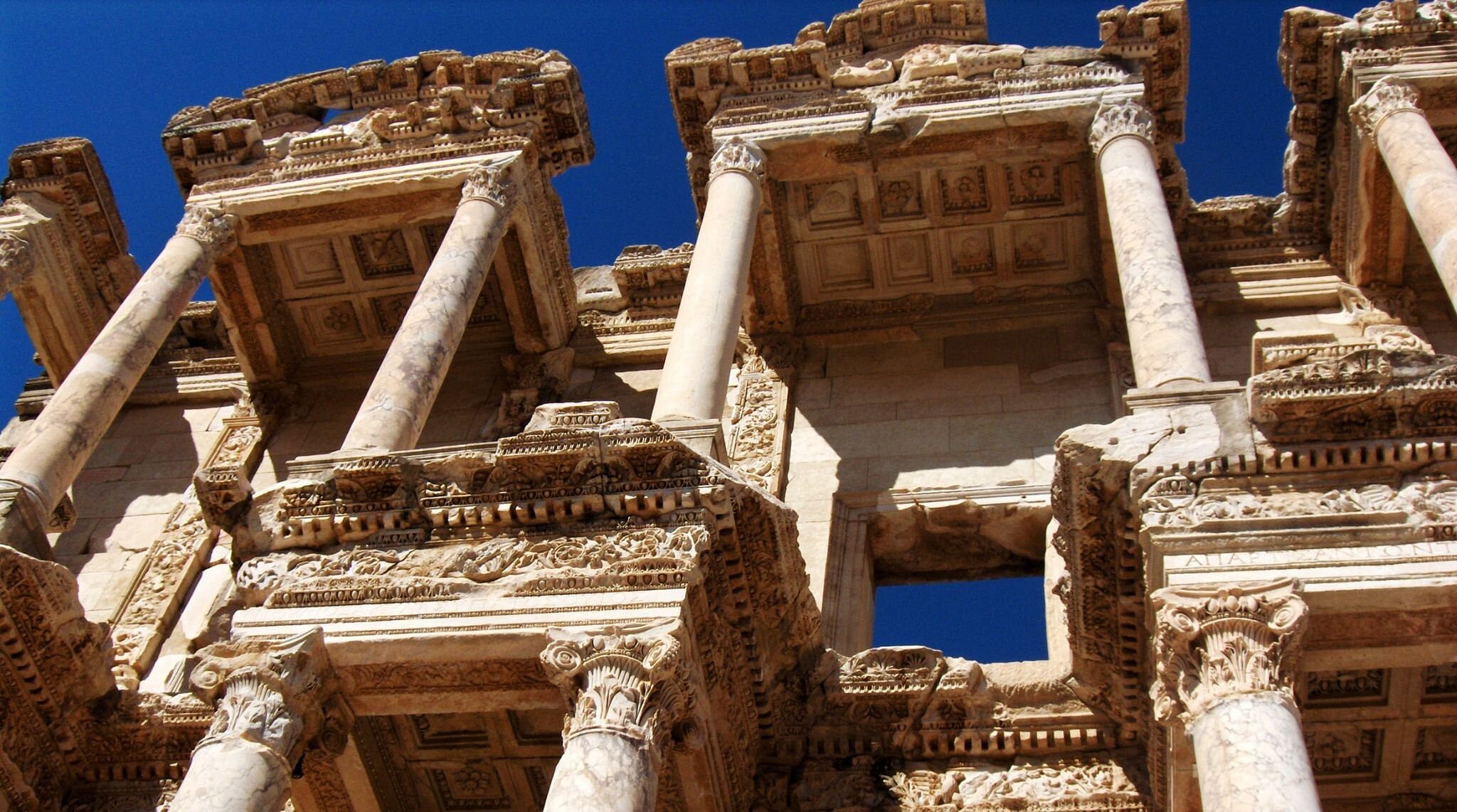 Ephesus 
Ephesus, a prominent city of the ancient Greek empire on Turkey's Ionian coast, is a must-visit destination due to its well-preserved ruins. Its most famous attractions include:
Library of Celsus: An ancient Roman structure.
Temple of Artemis: One of the seven wonders of the ancient world.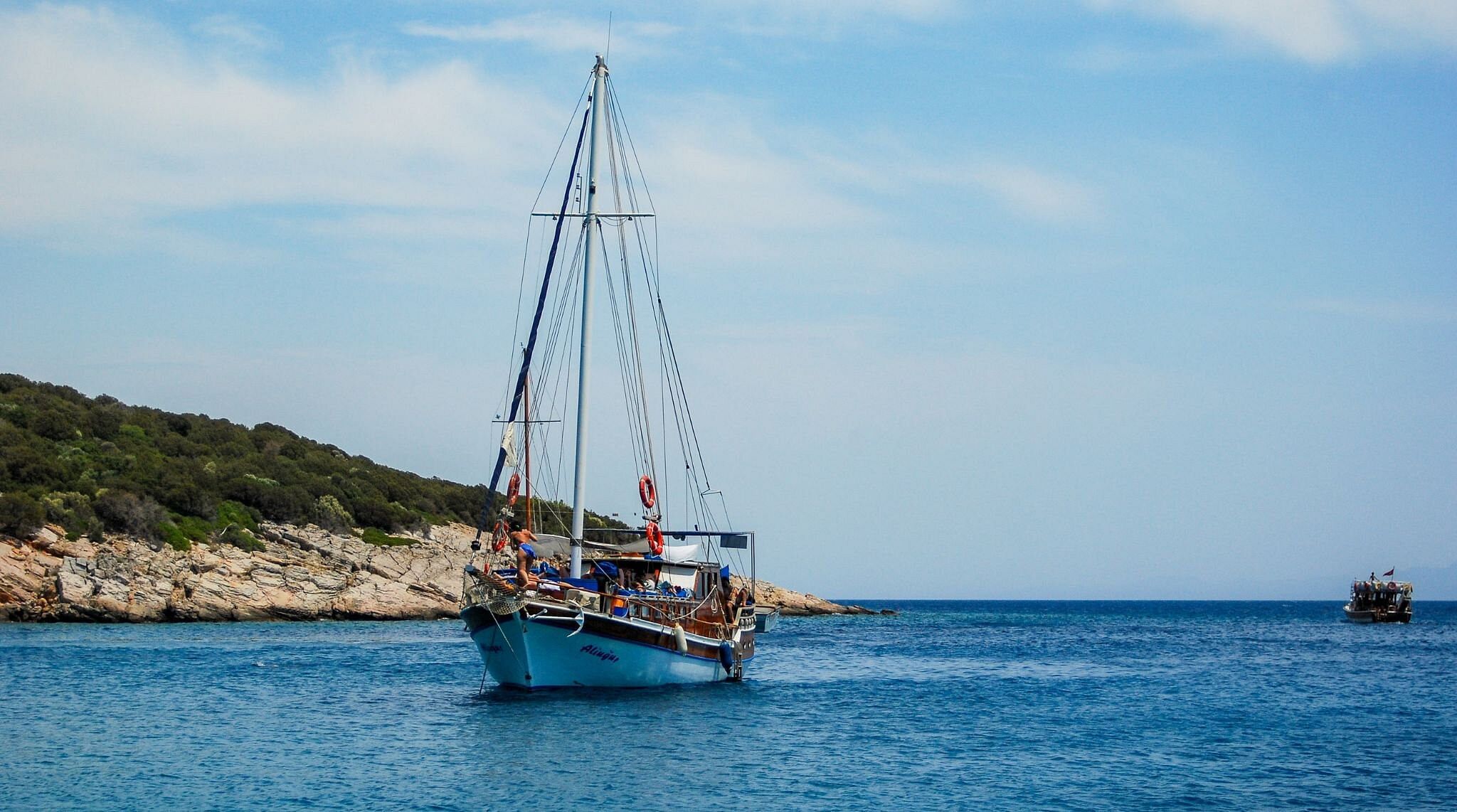 Bodrum 
Bodrum, a picturesque seaside city in Mugla Province, attracts tourists with its clear beaches, vibrant nightlife, and historical sites. Its main attractions include:
Bodrum Castle: Also known as the Castle of St. Peter, it now functions as the Museum of Underwater Archaeology.
Ancient Theatre of Bodrum: One of the best-preserved ancient theatres in Turkey.
Mausoleum at Halicarnassus: The remnants of one of the Seven Wonders of the Ancient World.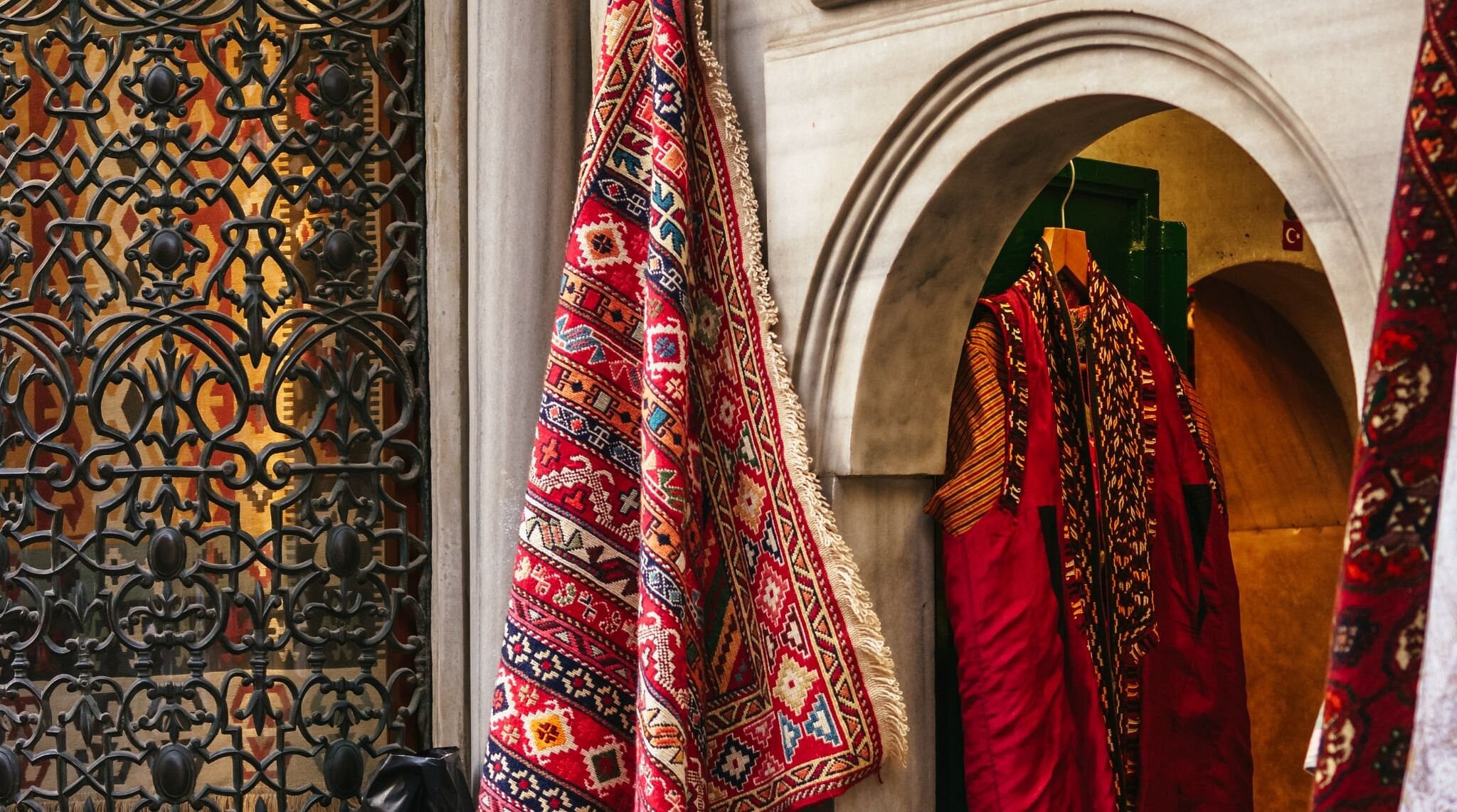 Shopping in Istanbul, Turkey
As a haven for shoppers, Istanbul brims with exciting marketplaces and stores. A fascinating tidbit is that several renowned Saudi outlets have their roots in Turkey. As such, the items you see here in Riyadh or Jeddah are often significantly cheaper in Istanbul. In fact, many Saudis have a tradition of flying to Turkey with the primary aim of shopping, scoring the same goods at just a fraction of the cost.
One common practice is for brides-to-be to acquire their wedding dresses from Turkey. They still receive excellent quality, yet at a much more affordable price.
Grand Bazaar 
If you're drafting a shopping list for Turkey, the Grand Bazaar is a must-visit. Being one of the oldest and largest covered markets globally, it offers over 4,000 shops across 61 streets. Here, you can find an array of goods, including rugs, spices, jewelry, textiles, and ceramics. Don't shy away from a little haggling: it's customary.
Spice Bazaar 
For a more unique shopping journey, the Spice Bazaar is your next stop. This vibrant marketplace will tantalize your senses with an assortment of colorful spices, dried fruits, nuts, and authentic Turkish delights.
Designer Shopping
If you're keen on exploring international and local designer boutiques, Istiklal Avenue and Nisantasi are your ideal destinations.
For a touch of luxury, consider a visit to Istinye Park and Kanyon – two of Istanbul's premier shopping centers, boasting global brands, cinemas, dining establishments, and more.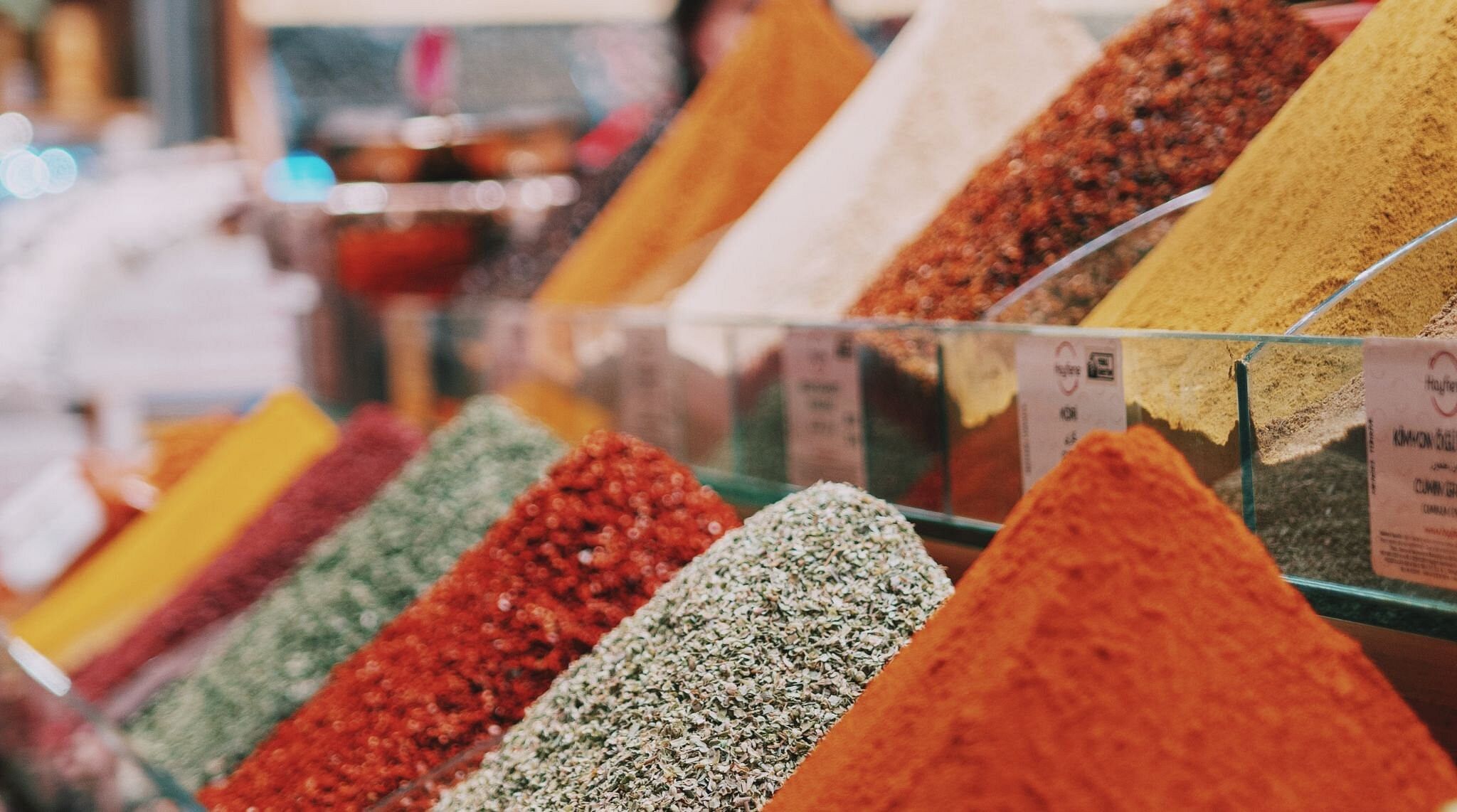 Turkey Travel Tips for Saudi Residents and Citizens
Before jetting off from Saudi to Turkey, here are a few tips to ensure a seamless journey.
Currency
The local currency in Turkey is the Turkish lira (TRY). While credit cards are widely accepted in Turkey, carrying some cash for convenience stores, and bazaars is advisable. Turkey has numerous ATMs and currency exchange outlets available.
Plugs and Adaptors
Turkey uses two primary types of plug systems: Type C and Type F. Type C has two round pins, and Type F has two round pins along with two earth clips on the side. The country operates on a standard voltage of 230V and a frequency of 50Hz. Since Saudi Arabia uses Type G plugs, you may need to bring a suitable adapter for your electronic devices.
Getting Around
Navigating through Turkey is fairly straightforward. Public transportation like local taxis and buses are readily accessible and generally reliable.
For those with a more adventurous spirit, car rental services are available across Turkey, allowing you to explore more remote and off-the-beaten-path locations at your own pace.
Frequently Asked Questions
Here are answers to some of the most frequently asked questions about traveling from Saudi to Turkey.
How long is the flight from Riyadh to Istanbul?
A direct flight from Riyadh to Istanbul typically takes around four and a half hours.
What's the time difference between Saudi Arabia and Turkey?
There is no time difference between Saudi and Turkey. If it's noon in Riyadh, it's also noon in Istanbul.
Where can I book a flight to Turkey in Saudi Arabia?
You can buy flight tickets to Turkey from various sources, such as online travel agencies, airline websites, or local travel agencies in Saudi Arabia.
How long does it take to process a Turkey visa from Saudi Arabia?
Processing times can vary, but e-visas are usually processed within 24 hours. The duration may be longer if additional documents are needed or if you apply through a Turkish embassy or consulate. Always check the official websites or contact the relevant authorities for the most up-to-date information.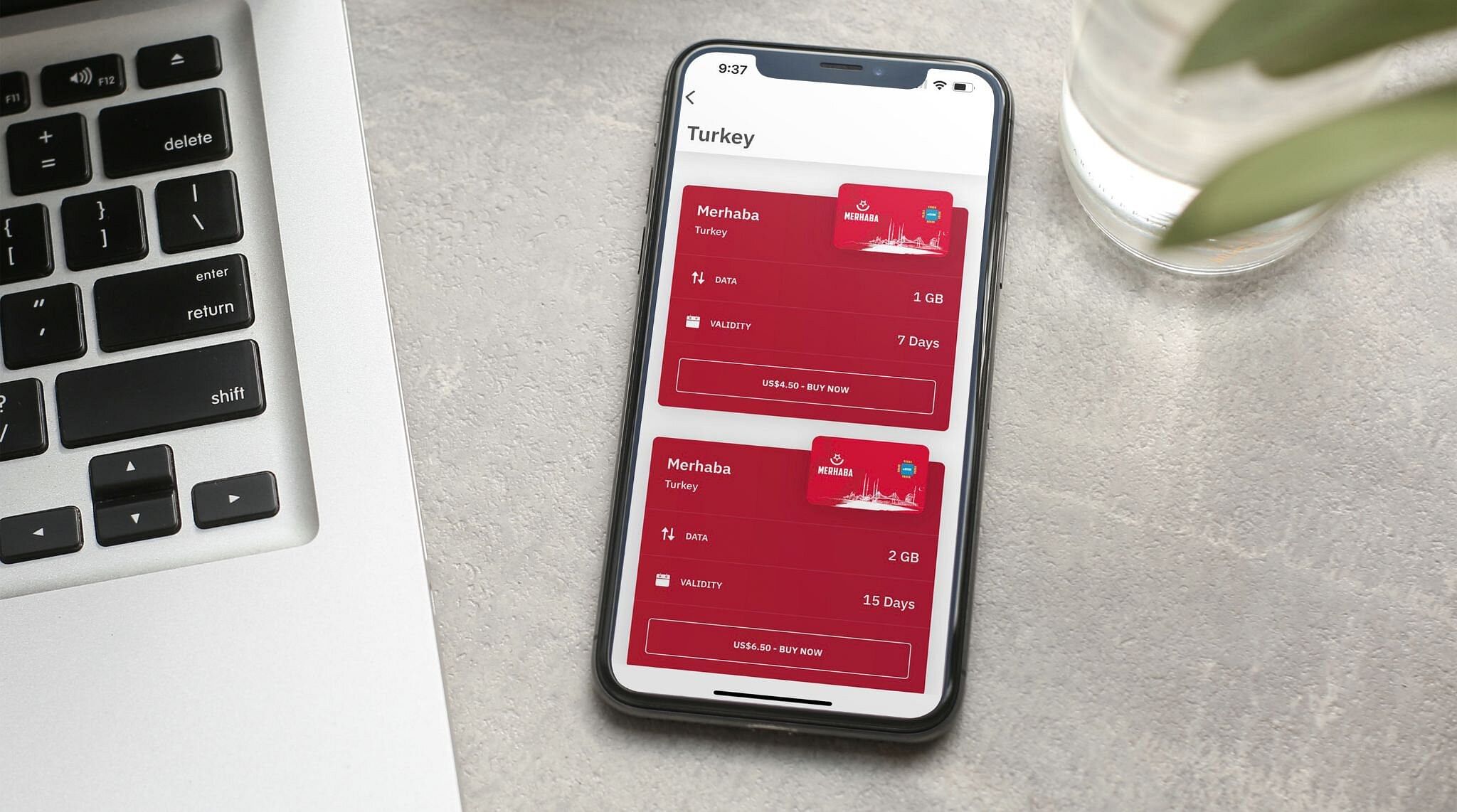 Turkey eSIM: Stay Connected With Airalo
Remain connected throughout your Turkish adventure with a Turkey eSIM from Airalo. An eSIM is an integrated SIM within your device that operates entirely digitally. You can download an eSIM for Turkey and instantly connect to a mobile network, eliminating the need to search for a SIM card vendor, manage multiple SIMs, or fret about excessive roaming fees.
Here are some of the top benefits of using an eSIM from Airalo:
Instantly connect to a mobile network at your destination.
Choose from flexible local, regional, and global data plans.
Say goodbye to expensive roaming charges.
Store multiple eSIMs on your device.
Need more data? Top up in the Airalo app.
Are you going to travel to Turkey from Saudi Arabia soon?  Install a Turkey eSIM and ensure you're connected throughout your trip!