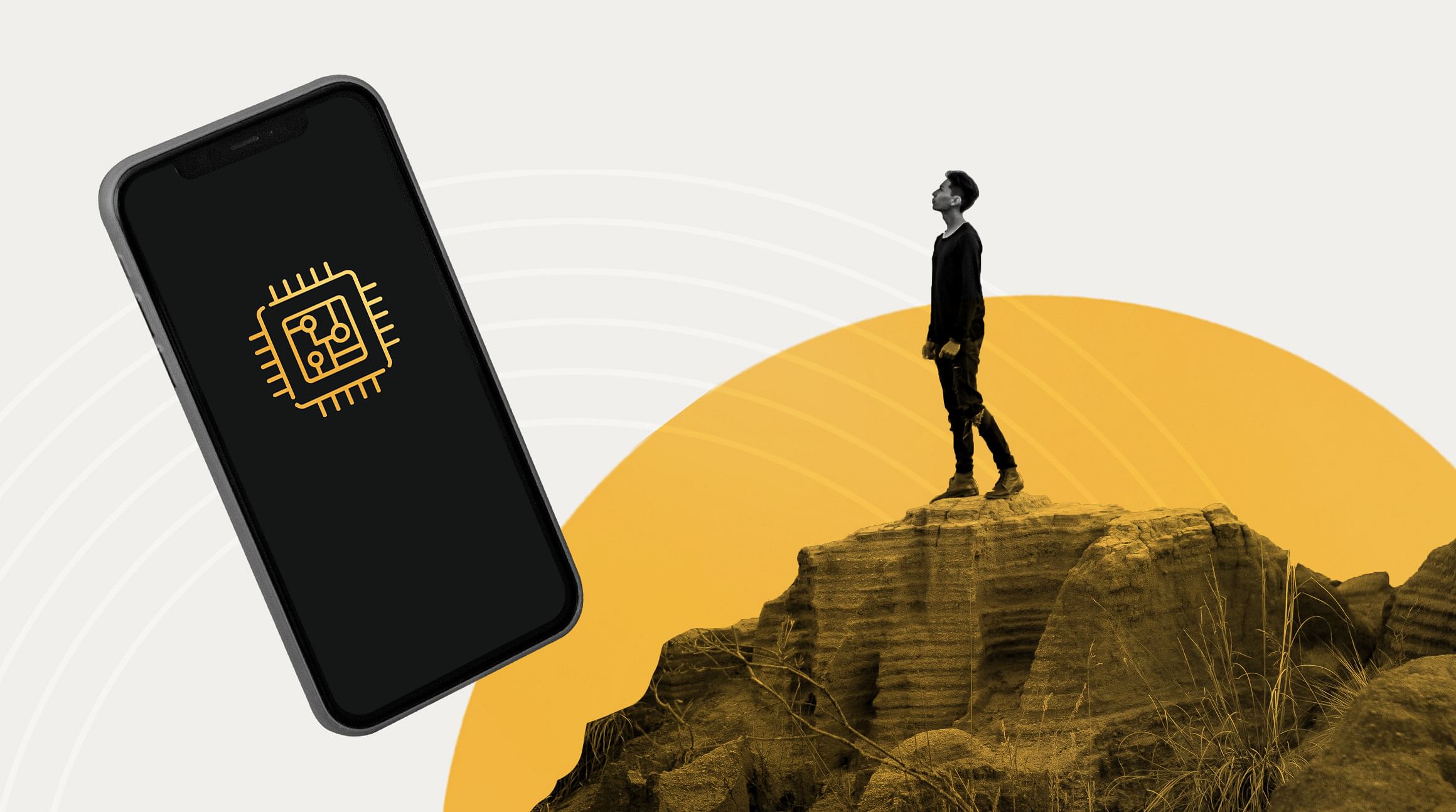 eSIMs are changing how we connect, yet they're a relatively new technology for most. Here, we've rounded up everything you need to understand eSIMs. Keep reading to learn what an eSIMs is, how it works, eSIM benefits, and more.
In this article:
What Is an eSIM?
First things first: What is an eSIM? eSIM stands for "embedded SIM card." Like a traditional SIM, it's a tiny chip that identifies you as a mobile subscriber and connects you to a network. Unlike a traditional SIM, it's built into your device and works 100% digitally.
eSIM vs. Physical SIM: What's the Difference?
There are a few key differences between an eSIM vs. physical SIM:
A physical SIM is a removable chip.
An eSIM is embedded in your device.
A physical SIM is tied to a specific carrier.
An eSIM is carrier-independent.
Physical SIM is removable and can be lost or stolen
An eSIM can be uninstalled but can't be lost or stolen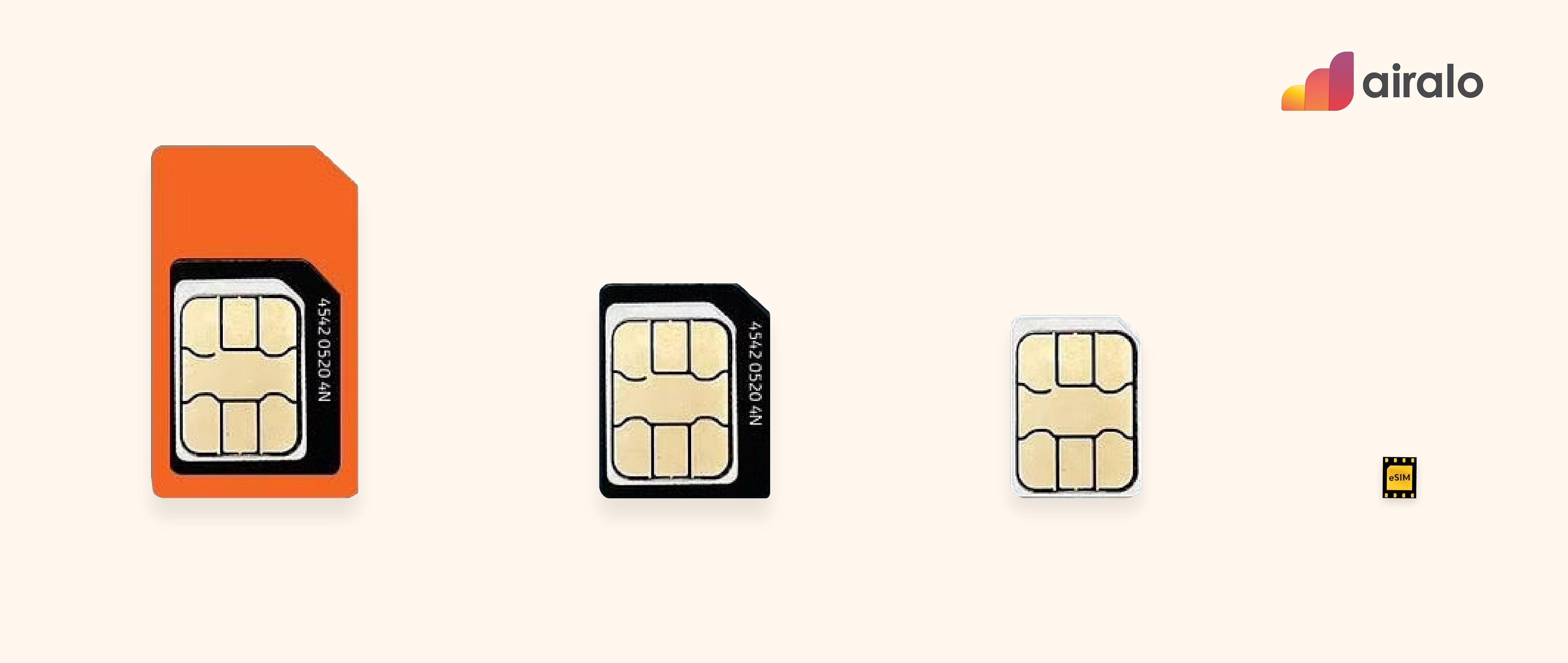 How Does eSIM Work?
Now that we've covered what an eSIM is let's dive into how an eSIM works. You can think of an eSIM as a digital SIM card. It's a reprogrammable chip that allows you to download data on the go. You don't need to find a SIM vendor or fiddle with a physical card to change your carrier or data plan. Instead, you can purchase and download an eSIM data plan and instantly connect to a mobile network.
Here's how to download and activate an Airalo eSIM:
Ensure your phone is unlocked and eSIM-compatible.
Go to the Airalo website or download the Airalo app (iOS | Android).
Follow the instructions to download and install your plan (this only takes a few minutes).
Connect to a local network when you arrive at your destination!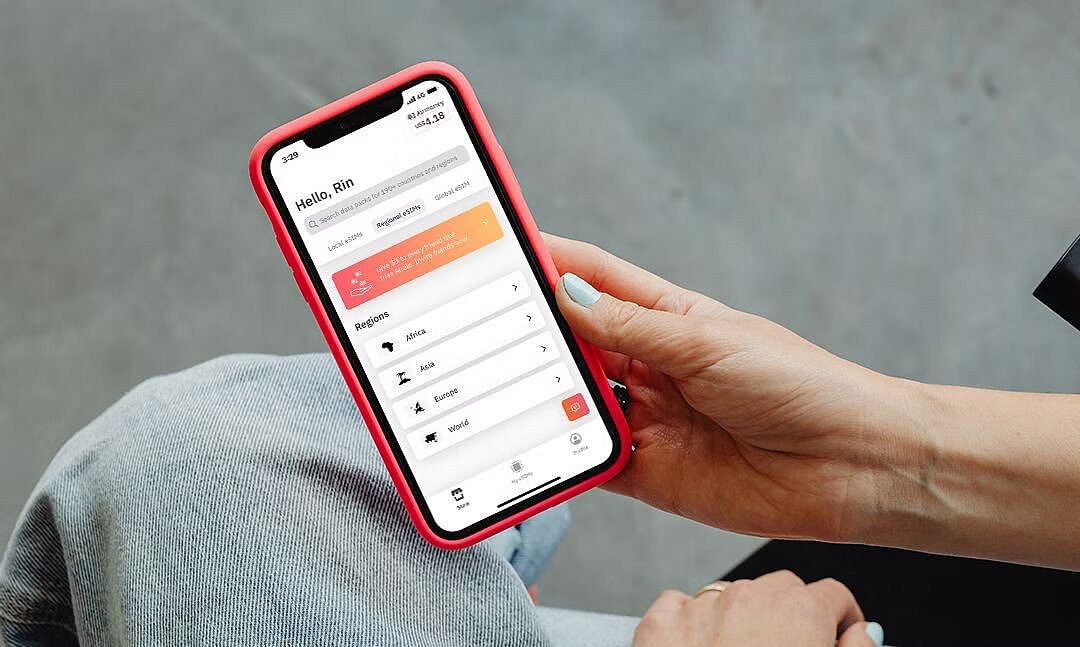 eSIM Benefits: Why Make the Switch?
There are plenty of eSIM benefits, from staying connected on the go to saying goodbye to surprise roaming fees. Here are a few ways that switching to an Airalo eSIM is a game-changer.
Built-In Technology
One of the biggest eSIM benefits is that it eliminates the need to keep track of a physical SIM card. Off to a new destination? Skip the SIM card line and say goodbye to your SIM card filing system. Instead, download an eSIM plan and simplify your travels!
Flexible Data Plans
Pick the plan that's best for you. Airalo plans vary by:
Location (e.g., local, regional, global)
Data (e.g., 1GB, 3GB, 5GB, etc.)
Validity Period (e.g., 7 days, 14 days, 30 days, etc.)
Price (dependent on the package you choose)
Pro tip:If you run low on data, you can easily top up within the Airalo app.
Global Coverage
Another benefit of Airalo eSIMs is you can find plans for 200+ destinations worldwide. Whether your travels take you to Toronto or Tangier, you can connect from anywhere. Simply purchase an eSIM, install it on your device, and connect to a local network when you touch down.
Store Multiple eSIMs
You can store multiple eSIMs on most devices, making maintaining more than one line easy. Say you have a work phone and a personal phone. Having two eSIMs means you no longer need to juggle two devices.
Keep Your Primary Number
There's a reason we're attached to our phones. We rely on them for so much, from identity verification to staying in touch with friends and family. With a Dual SIM phone, you can use your eSIM to access data and continue to use your primary number to call and text.
No Surprise Roaming Fees
Just about every traveler has had a run-in with unexpected roaming charges. They can add up quickly. With an Airalo eSIM, you get precisely the amount of data you pay for and can top up if you run out. This benefit means no unwelcome roaming fees when you return.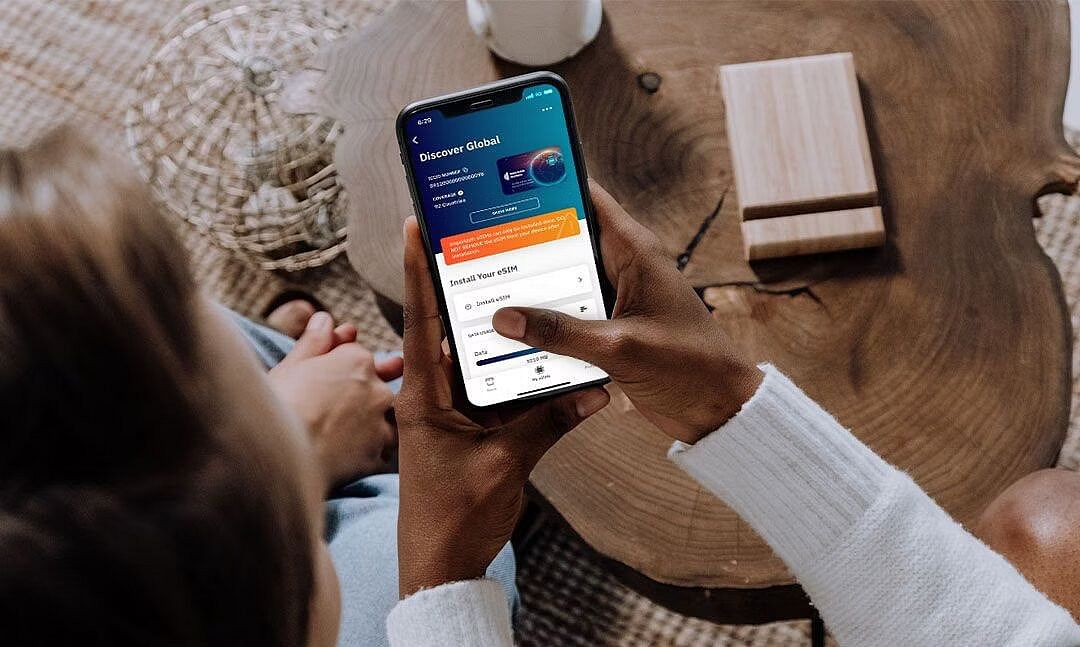 How Can I Use an eSIM?
An eSIM and travel go hand-in-hand, but there are plenty of other uses for eSIM technology. Here are just a few ways Airalo customers use eSIMs.
Traveling for Fun
Most Airalo customers use eSIMs for travel. Whether for a weekend getaway or an international adventure, an eSIM is an easy and affordable way to stay connected around the globe. For extended stays in one place, travelers will typically reload their eSIMs a couple of times during their trip. If they're country hopping, they'll opt for a regional or global plan that allows them to stay connected across multiple destinations.
Studying Abroad
eSIMs are also popular with international students. Moving away from home is a life-changing experience that can be particularly challenging in a new country. eSIMs make it easy for international students to stay connected with their friends and family at home while making new connections abroad.
Traveling for Work
An eSIM is an excellent option if you travel for work or (in the case of seafarers and flight attendants) your work is travel. The flexibility of an eSIM makes switching between destinations a breeze. There's no need to find a local SIM vendor, keep track of multiple SIM cards, or stress about roaming fees while you're away.
Using Data At Home
Some Airalo customers use their eSIM as a flexible data alternative at home. This makes perfect sense if your local carrier's network is slow and/or unreliable or you only want to use data for a few days or weeks a month.
Working Remotely
If you're a digital nomad who lives abroad, using an eSIM is a no-brainer. An eSIM makes it super easy to connect to a local network and work from anywhere. One benefit for digital nomads is you can rely on eSIM data rather than spotty Wi-Fi to work remotely. An eSIM makes it easy to take Zoom calls, check emails, and send files, no matter where you are.
Have you made the switch to eSIM technology? Get your first eSIM from Airalo today.