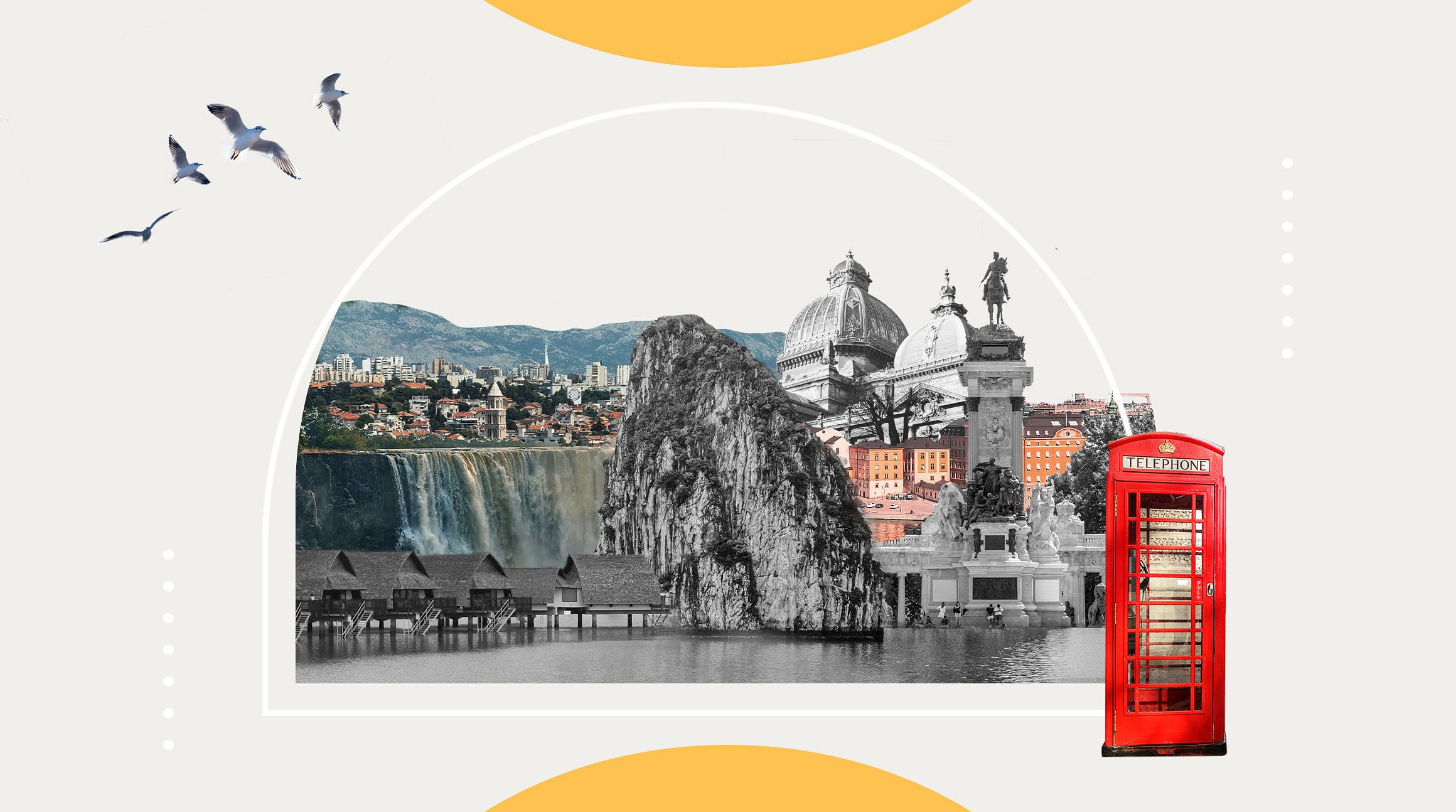 School's out, summer's in, and it's the perfect time of year to plan your next getaway. June brings sunny days, warm (but not scorching) weather, and plenty of opportunities for travel and adventure. You can take a family road trip through the Pacific Northwest, explore a tropical paradise in Vietnam, marvel at historical landmarks in Croatia, and so much more. The possibilities are endless.
Not sure where to start? Find inspiration in our ten best places to travel in June.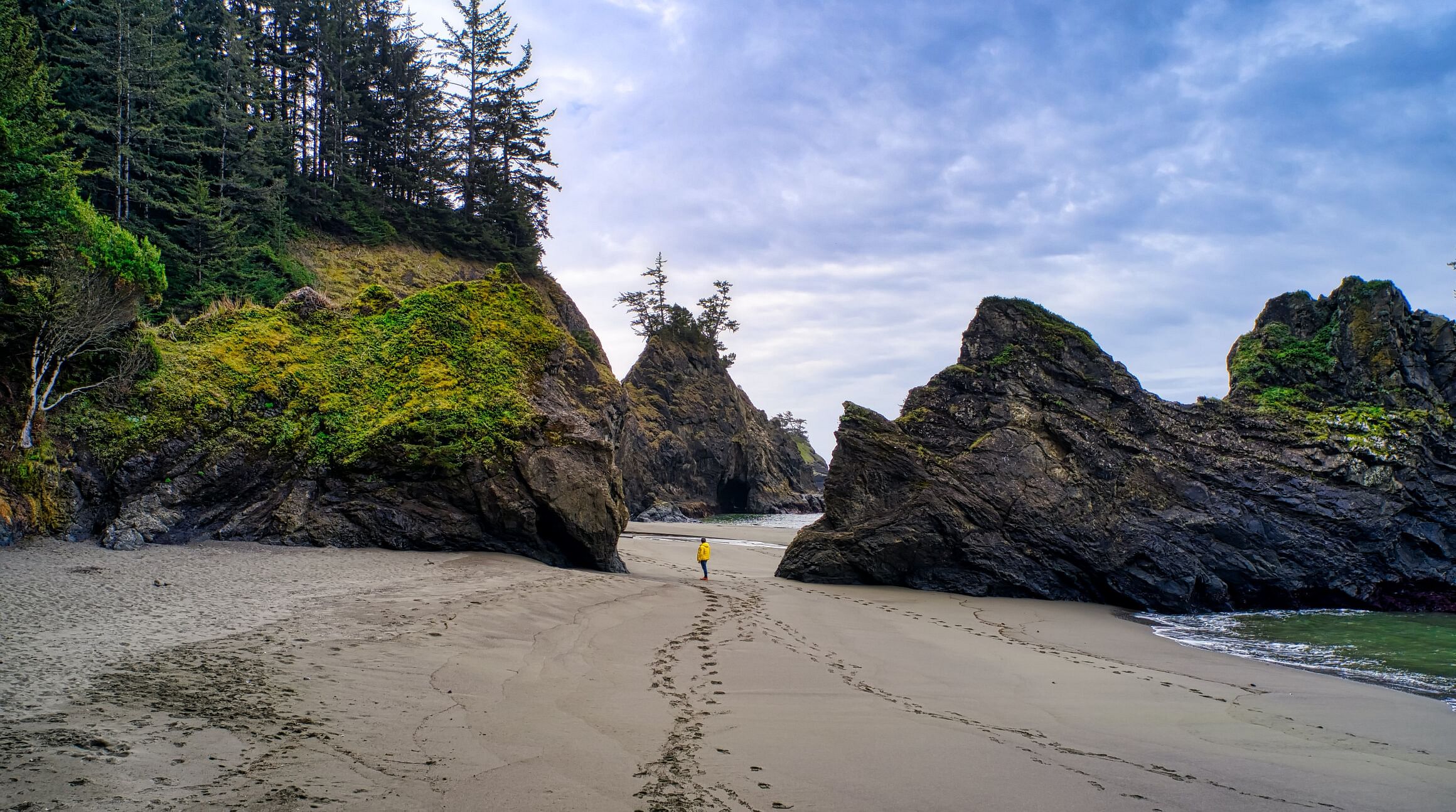 1. Pacific Northwest, USA
First up is the Pacific Northwest (PNW) in the United States. June is one of the best times of year to embark on a PNW road trip. The region is brimming with incredible scenery, from lush forests in Washington to Oregon's rugged coastline and vibrant cities like Seattle and Portland. It's the ideal place for an outdoor adventure, with plenty of opportunities to camp, hike, kayak, and mountaineer. June brings warmer weather and longer days, making it a great time to get outside and explore all the PNW has to offer.
Start in Seattle and make your way south to Olympic National Park. At 922,000 acres, it's one of the region's biggest and most diverse national parks. Hike Hurricane Ridge for a 360-degree view of the surrounding landscape and explore Hoh Rainforest, one of the largest temperate rainforests in the United States. Visit iconic landmarks like Astoria Column, Sea Lion Caves, and Cannon Beach along the Oregon Coast. After stopping in Portland, explore Mount Hood National Forest and Crater Lake National Park, ideal spots for hiking and camping.
Road-tripping in the Pacific Northwest? Stay connected with a USA eSIM.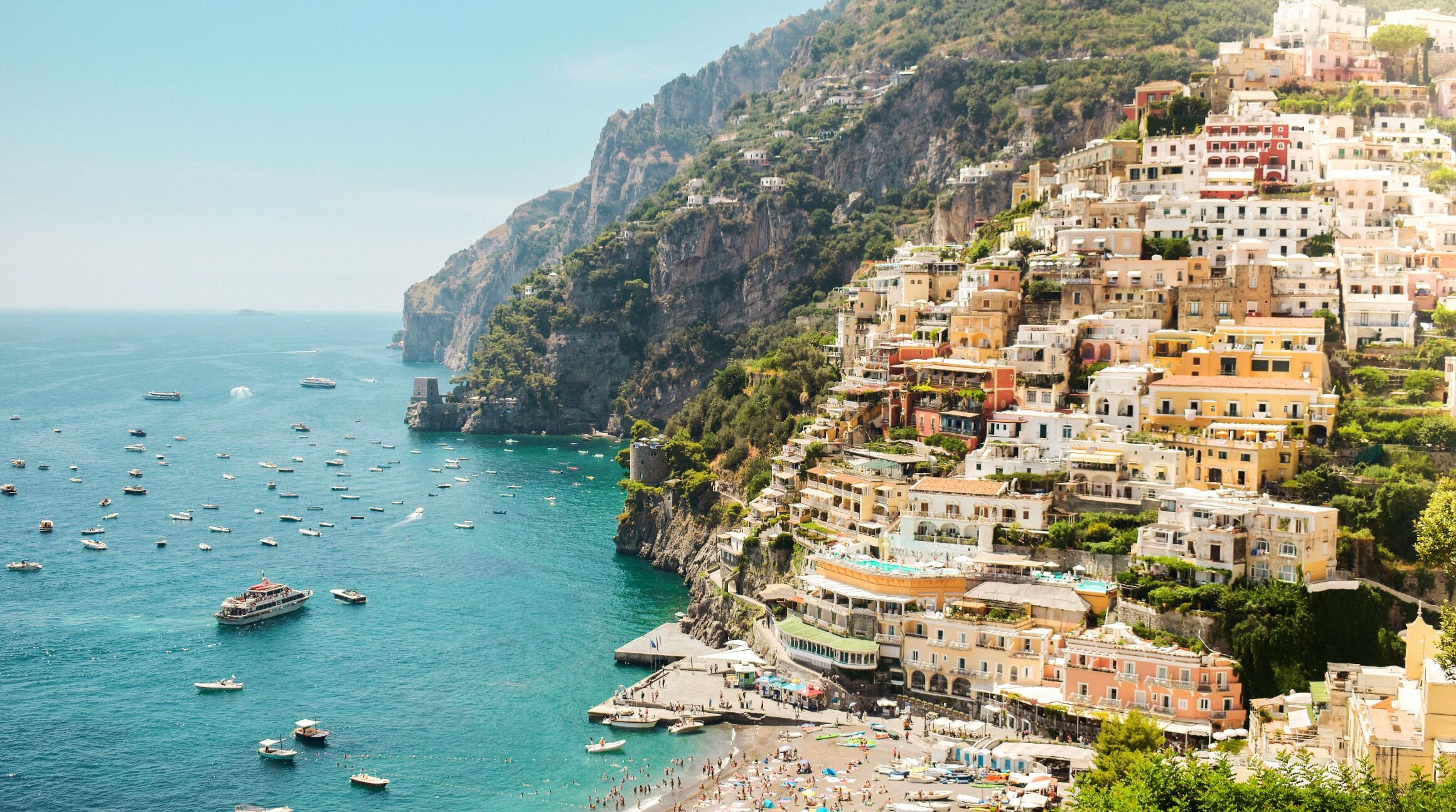 2. Amalfi Coast, Italy
Another best place to travel in June is Italy's Amalfi Coast. This dramatic stretch of coastline features colorful cliff-hugging towns that cascade toward the Tyrrhenian Sea. Travel from town to town, stopping at tourist hotspots like Positano and Amalfi and hidden gems like Atrani and Cetara. You can rent a car and brave the hairpin turns from Sorrento to Salerno or catch the SITA bus to sit back and enjoy the view. 
The Amalfi Coast is also one of Italy's top spots for hiking. Venture along the Il Sentiero degli Dei (the Path of the Gods), an 8-kilometer hike with spectacular coastline views. The well-marked trail will lead you along ancient mule routes that wind through hillside villages from Bomerano to Nocello, near Positano. When you reach Positano, sit at a terraced restaurant for a well-deserved aperitif and a stunning sunset view. 
Traveling to the Amalfi Coast? Stay connected with an Italy eSIM.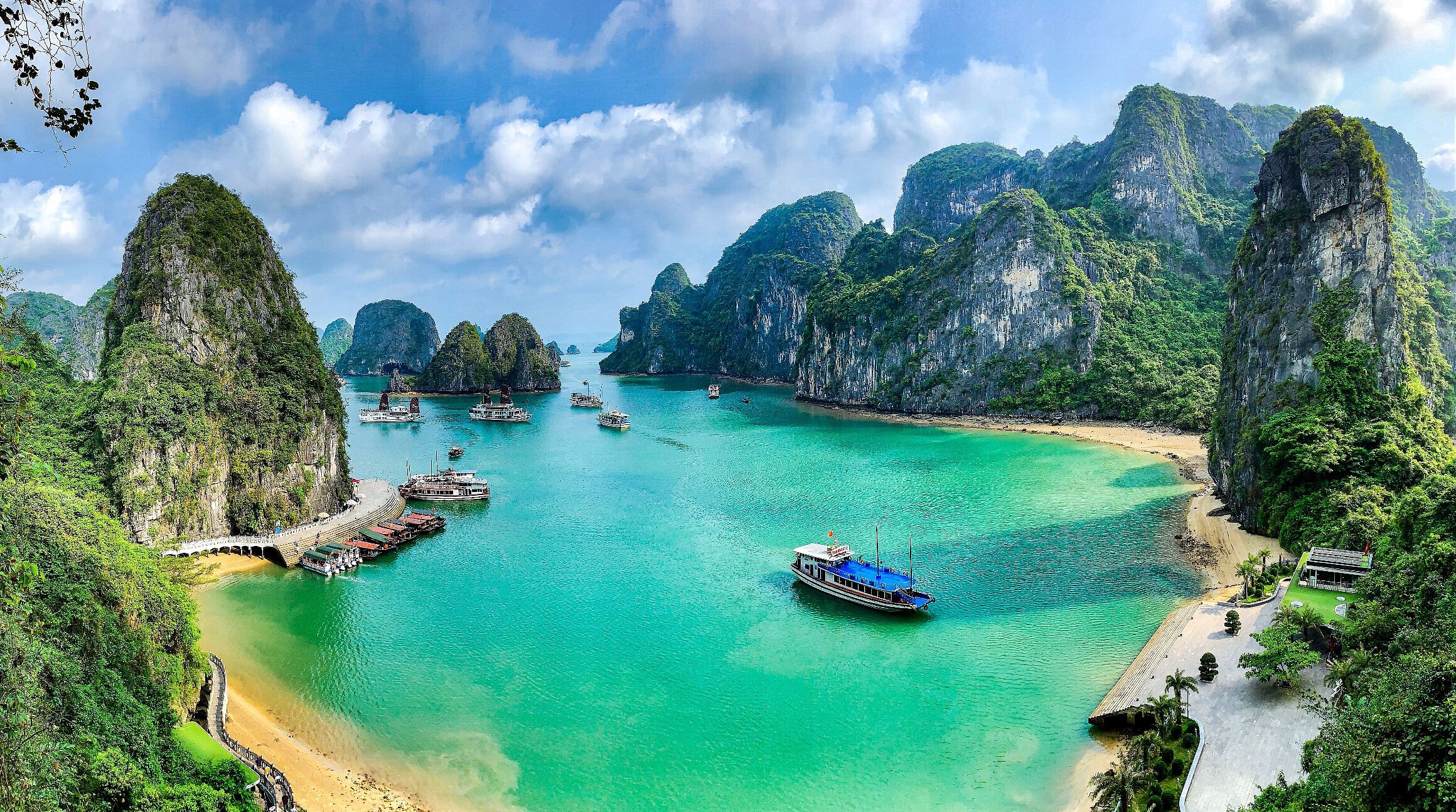 3. Halong Bay, Vietnam
Halong Bay in Vietnam is next on our list of the best places to travel in June. This iconic travel destination is immediately recognizable for its towering limestone cliffs and turquoise-green waters. Located in the Gulf of Tonkin, it has 1,600 islands and islets, many of which are uninhabited. Halong Bay was designated a UNESCO World Heritage Site in 1994 for its outstanding natural beauty. Here, you'll find mind-blowing scenery, thousand-year-old floating villages, and endless islands and grottos to explore.
The best way to explore Halong Bay is by boat or kayak tour. Stop at famous landmarks like Luon Cave, Vung Vieng fishing village, Tung Sau pearl farm, and Cong Do Island. Cong Do is a favorite snorkeling and scuba diving spot with abundant marine species, including sea turtles and seahorses. Climb Bai Tho mountain for a panoramic view of the bay. And be sure to visit a local market to try delicacies like cha muc (grilled chopped squid), sam (horseshoe crab), and fresh oysters.
Cruising Halong Bay? Stay connected with a Vietnam eSIM.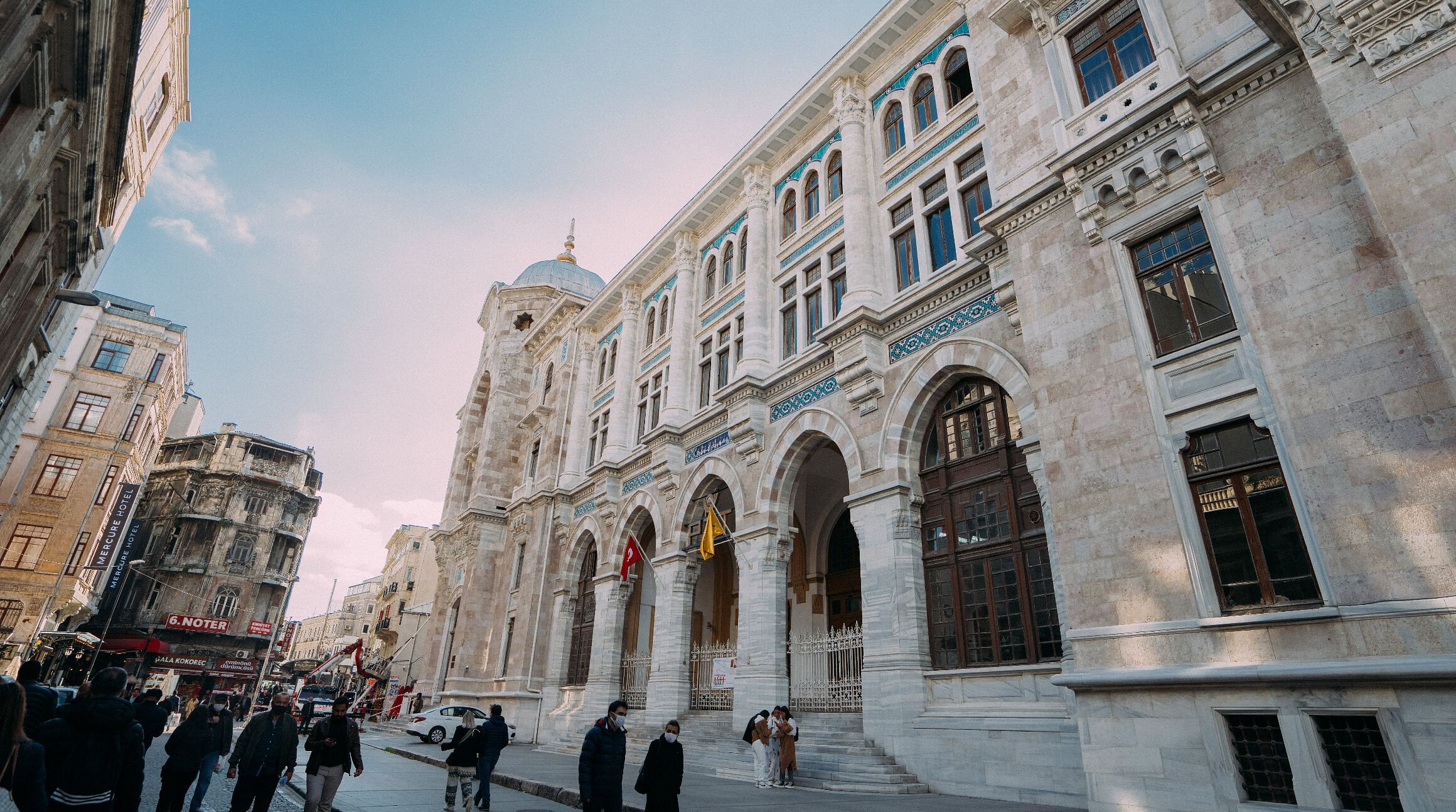 4. Bucharest, Romania
Next up on our list of best places to travel in June is Bucharest. Dubbed "Little Paris" in the 1990s, the Romanian capital has a unique blend of belle époque and Communist-era architecture. Wander the Old Town's cobbled streets and admire its beautiful neo-Baroque and neoclassical buildings. Stop at one of the city's many cafes (Grand Café Van Gogh is a favorite) to try papanasi, a traditional fried donut doused in sour cream and jam. 
Take a break from the city center and relax in Cișmigiu Gardens, Bucharest's oldest and largest park. Or head to King Mihai I Park, a green oasis with a beautiful lake in its center. There, you can visit the Village Museum, an open-air museum that offers a glimpse of traditional Romanian village life. In the evening, visit the Lipscani district for a taste of Romania's energetic nightlife scene.
Heading to Bucharest? Stay connected with a Romania eSIM.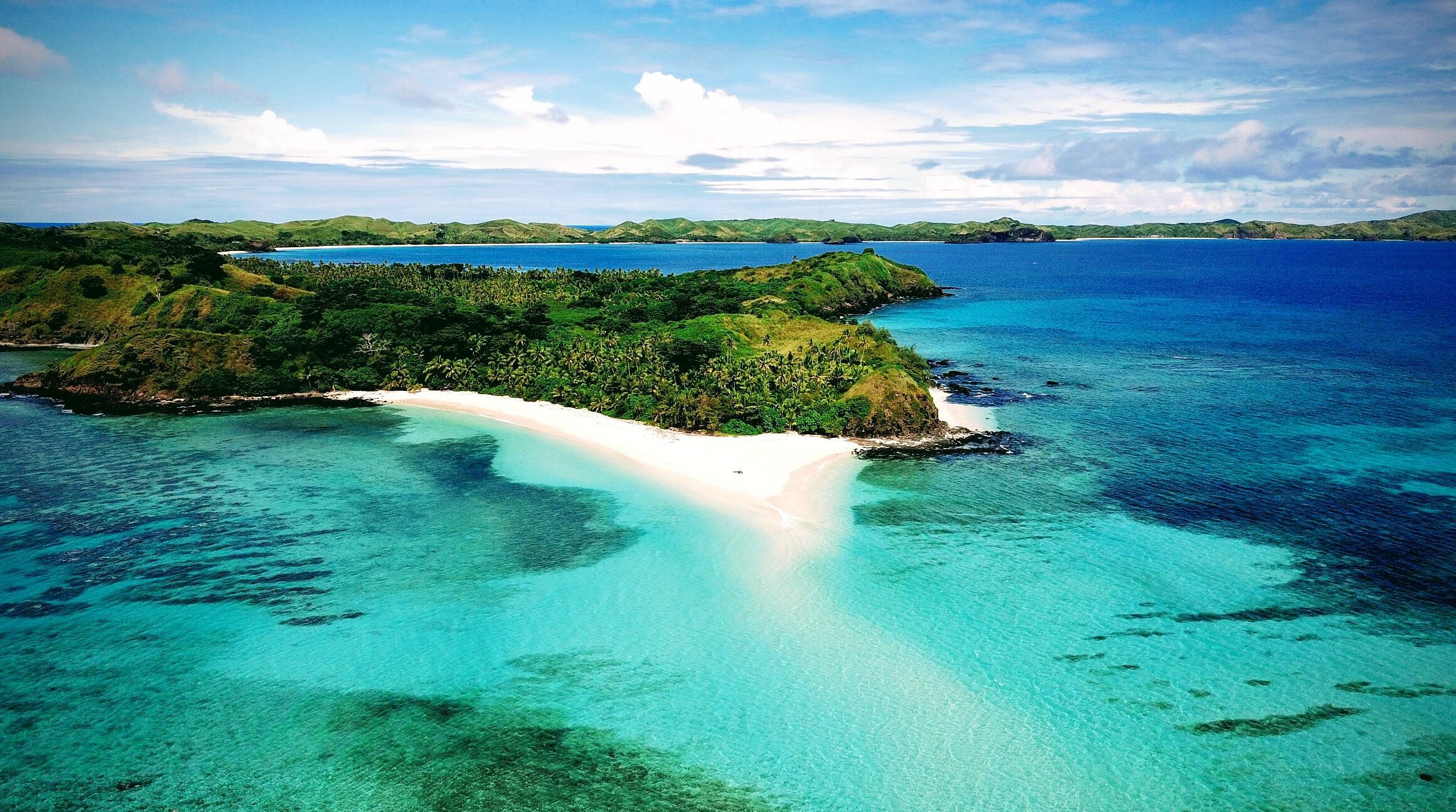 5. Fiji
If you're after a beach getaway, this next stop is for you. Fiji is a tropical paradise with exquisite beaches, turquoise waters, and more than 300 islands to explore. June may be winter in the southern hemisphere, but Fiji's weather will hover around the mid-twenties, with sunny skies and clear water perfect for diving and snorkeling. It's the ideal time of year to explore and embrace the "bula" vibes.
Fiji's beaches are stunningly beautiful. The most idyllic beaches are on Mamanucas and Yasawas, where you'll find stretches of white sand fringed with lush palm trees and sparkling turquoise waters. If you're a diver, you're in luck. Fiji's underwater world is home to vibrant coral reefs and more than 1,200 species of fish. The best diving can be found off Savusanu in Venu Levu, where you can spot everything from beautiful corals to reef fish, turtles, and sharks.
Diving in Fiji? Stay connected with a Fiji eSIM.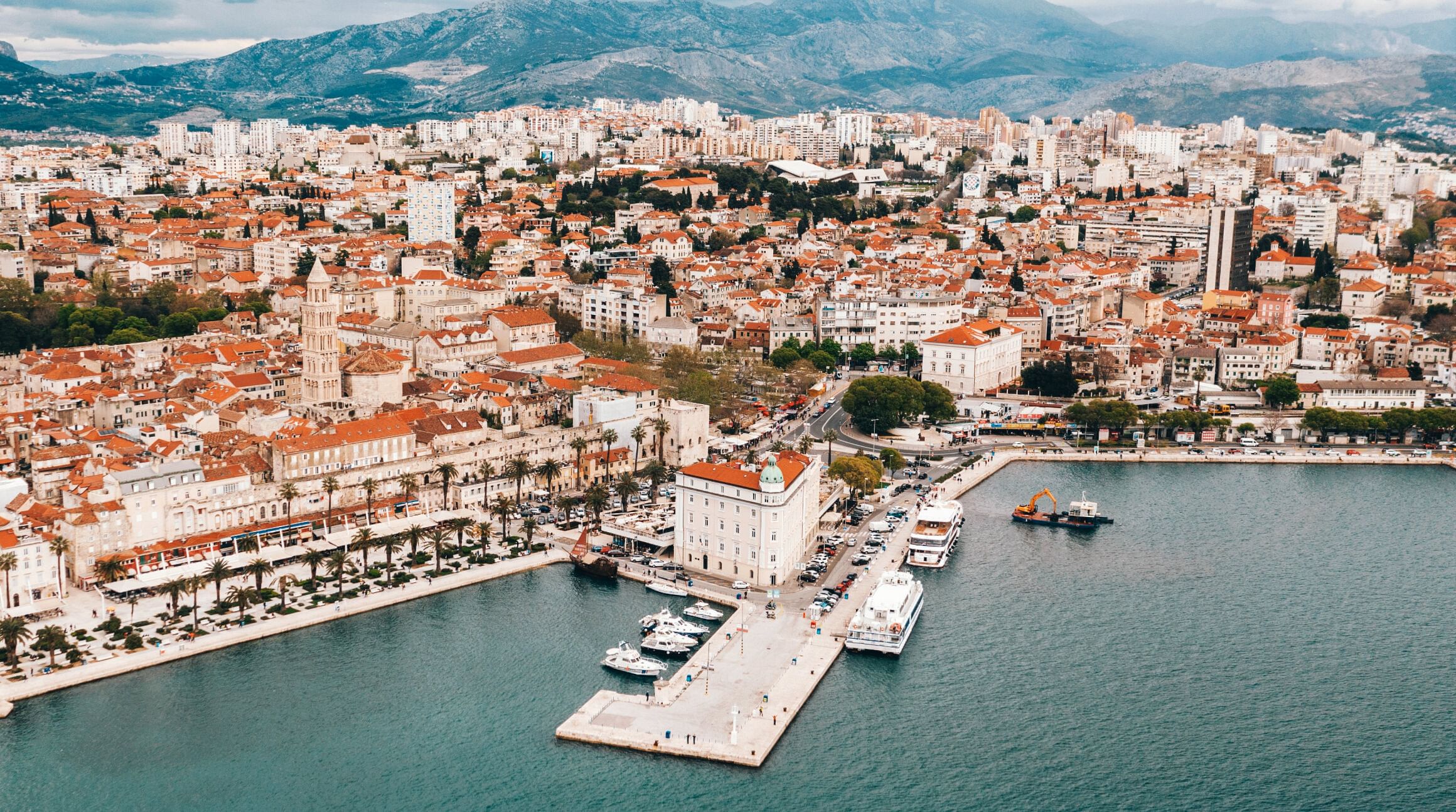 6. Split, Croatia
Next on our list of best places to travel in June is Split, Croatia. With its ancient walled town, bustling waterfront, and labyrinth streets, Split is a must for every traveler's bucket list. Kick off your trip by wandering Diocletian's Palace, an ancient Roman complex with narrow streets, hidden passageways, and courtyards. Don't be surprised if it gives you Game of Thrones vibes — many of the show's scenes were filmed in this very spot.
If you're craving a dose of nature, head to Marjan Forest Park at the edge of Split's Old Town. This beautiful nature reserve serves up stunning views of the city and surrounding islands. The Dalmatian Coast is home to some of Croatia's most beautiful islands and beaches. Take a boat ride to Krknjasi Bay, known as the Blue Lagoon, for its clear, aquamarine waters. And stop at Bisevo Island to bask in the Blue Cave's silvery blue glow. If you want to explore even more, add Brac, Ciovo, and Hvar to your island-hopping itinerary.
Jetting off to Split? Stay connected with a Croatia eSIM.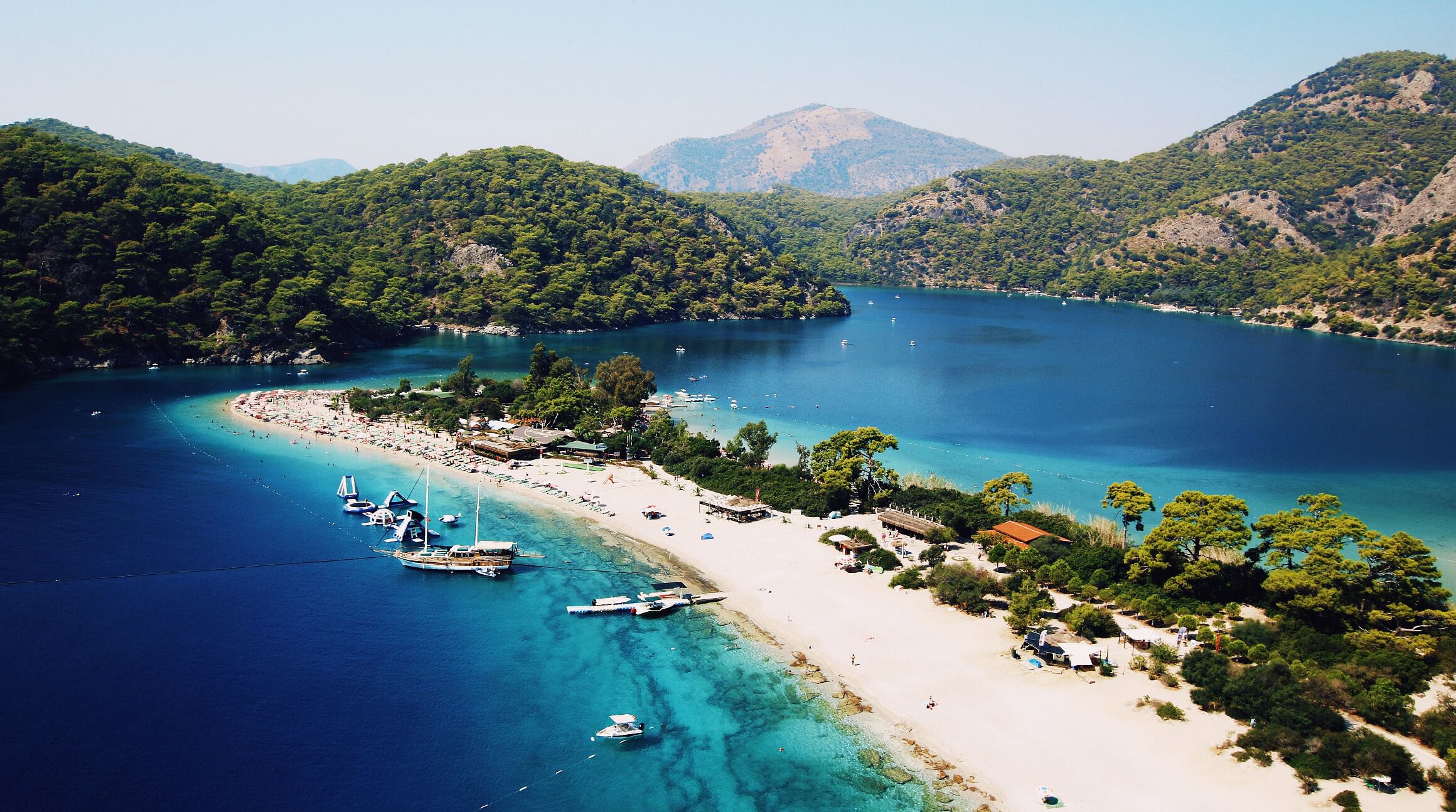 7. Turquoise Coast, Turkey
Turkey's Turquoise Coast is another of the best places to travel in June. This stunning coastline stretching from Fethiye to Antalya has it all: beautiful beaches, ancient ruins, and quaint seaside towns. Whether you're a history buff, beach bum, or outdoor enthusiast, you'll have plenty to see and do during your trip. And if you travel in June, you'll sneak in just before peak tourist season begins.
The Turquoise Coast has nearly 500 outstanding beaches. Ölüdeniz, İztuzu, and Patara are the most popular, with calm, crystal-clear water perfect for snorkeling and paddle boarding. Off the beach, you can explore ancient ruins and archeological sites, including Xanthos, Tlios, and Arykanda. Hike between ruins along a stretch of the Lycian Way, a 500-kilometer trek that follows ancient trade routes along the coast.
Taking a break on the Turquoise Coast? Stay connected with a Turkey eSIM.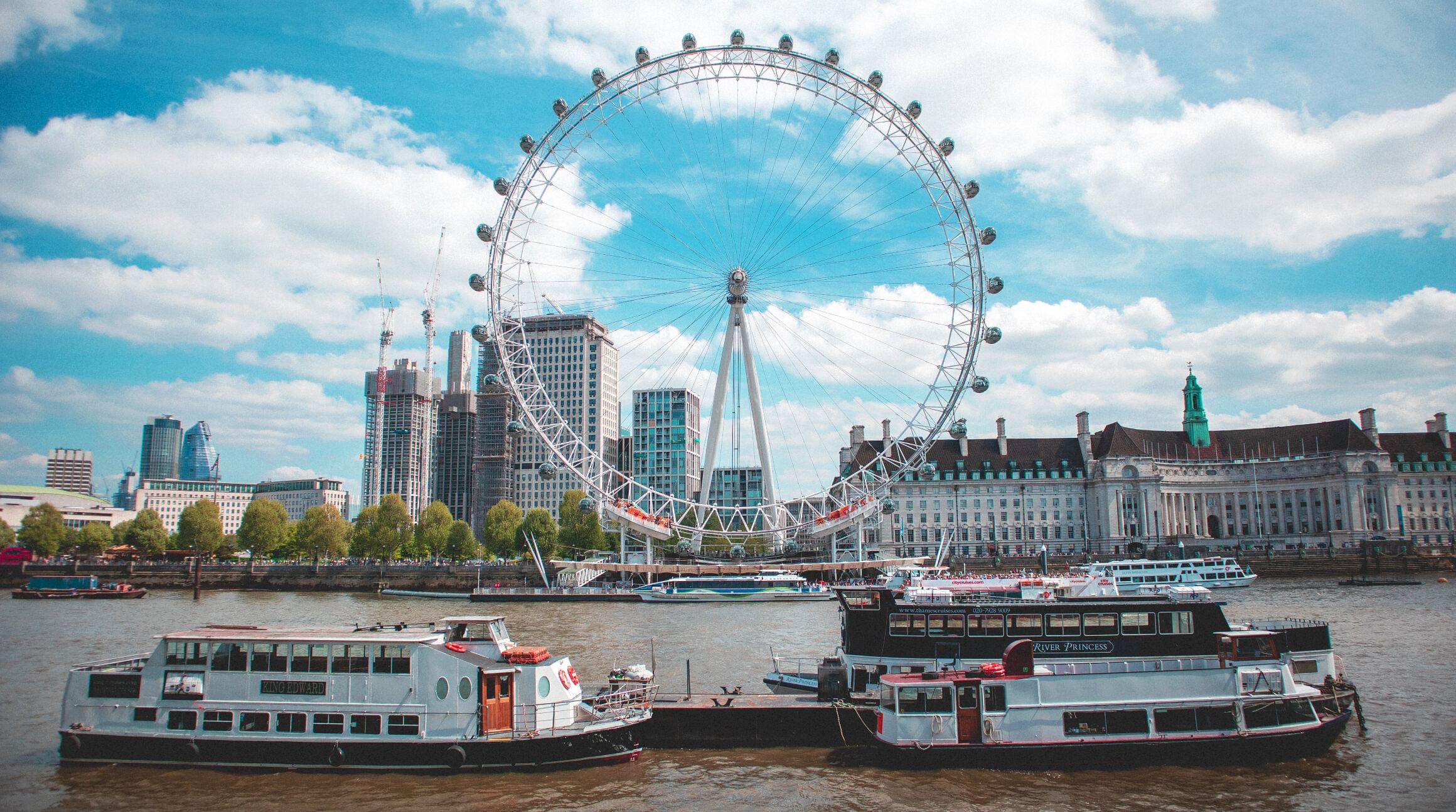 8. London, UK
June is also one of the best times of year to visit London. Long days and sunny weather make for ideal conditions to explore the UK capital. Take a self-guided walking tour to see famous landmarks like Big Ben, Westminster Abbey, St. Paul's Cathedral, and the Tower of London. Take a trip on the London Eye (purchase your tickets ahead of time to skip the line) for a spectacular city view. And head to the British Museum and Tate Modern for a lesson in art and history. 
Explore London neighborhoods like Covent Garden, Notting Hill, and South Kensington at your leisure. Stop in at one of London's legendary street food markets to sample mouthwatering dishes from around the world. And wander Hyde Park and the Kensington Gardens for a reprieve from the bustling city. If you have the time, consider a day trip to Brighton, one of England's coolest and quirkiest beach towns.
Touring London? Stay connected with a UK eSIM.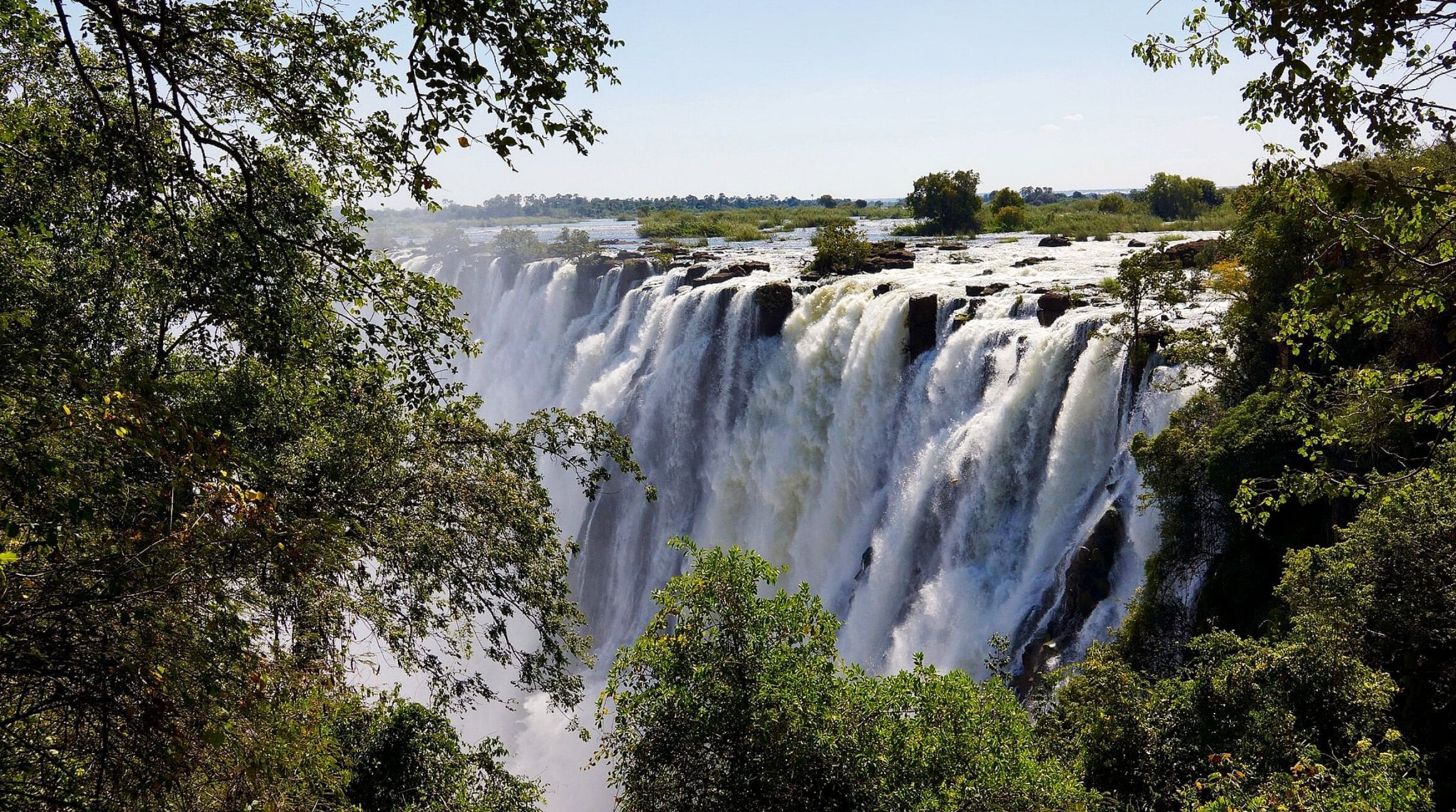 Source: Zambia Tourism
9. Zambia
Zambia is another of the best places to travel in June. This Southern African nation is the perfect gateway to an epic African adventure. See awe-inspiring nature at one (or more) of the country's 20 national parks. You'll most likely view the "Big Five" on safari at South Luangwa National Park. Consider adding a walking safari to your itinerary to glimpse the park's incredible flora and fauna from the ground.
No trip to Zambia is complete without a visit to Victoria Falls. This UNESCO World Heritage Site is one of the world's largest waterfalls, located on the border of Zambia and Zimbabwe. The falls are nearly two kilometers wide, and their spray can be seen from almost 30 kilometers away. If you're an adrenaline junkie, you can bungee jump over the falls, zipline across the gorge, or go whitewater rafting in the Zambezi River.
Exploring Zambia? Stay connected with a Zambia eSIM.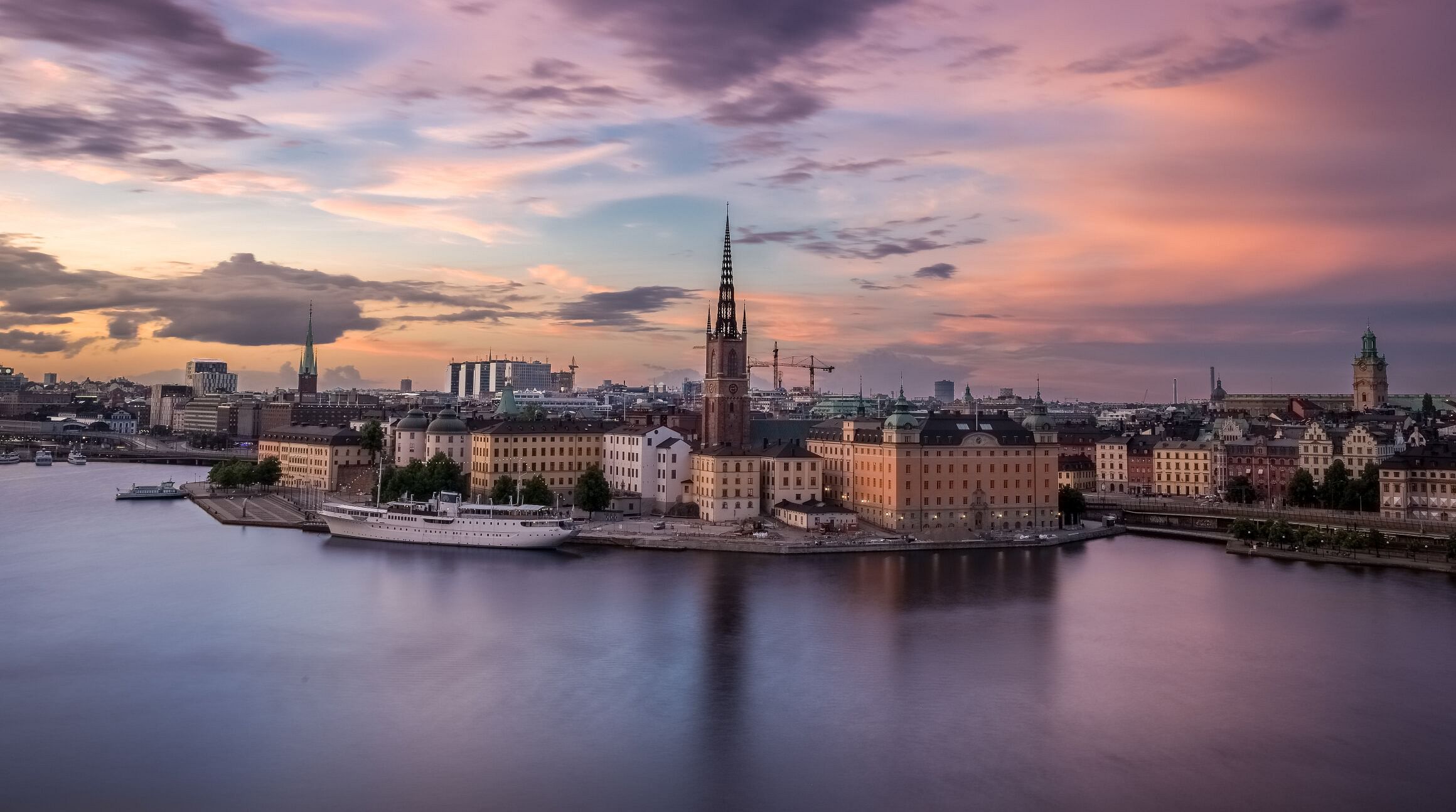 10. Stockholm, Sweden
Last on our list of best places to travel in June is Stockholm, Sweden. Midsummer Eve, in late June, is one of Sweden's most cherished traditions. Put on your favorite flower crown and spend the longest day of the year at an outdoor lunch party. Fill up on schnapps and pickled herring, and take part in traditional activities, including songs, games, and folk dancing. 
Stockholm itself is a beauty. Head to Gamla Stan (the Old Town) and explore its narrow cobblestone streets, tiny alleyways, and hidden courtyards. Keep an eye out for Järnpojke (Iron Boy), Stockholm's smallest statue reaching just 5.9 inches tall. Stroll along Strandvägen, Stockholm's grandest boulevard, and stop at one of the cafes and restaurants along the waterfront, which are filled with locals during the summer.
Spending the summer in Stockholm? Stay connected with a Sweden eSIM.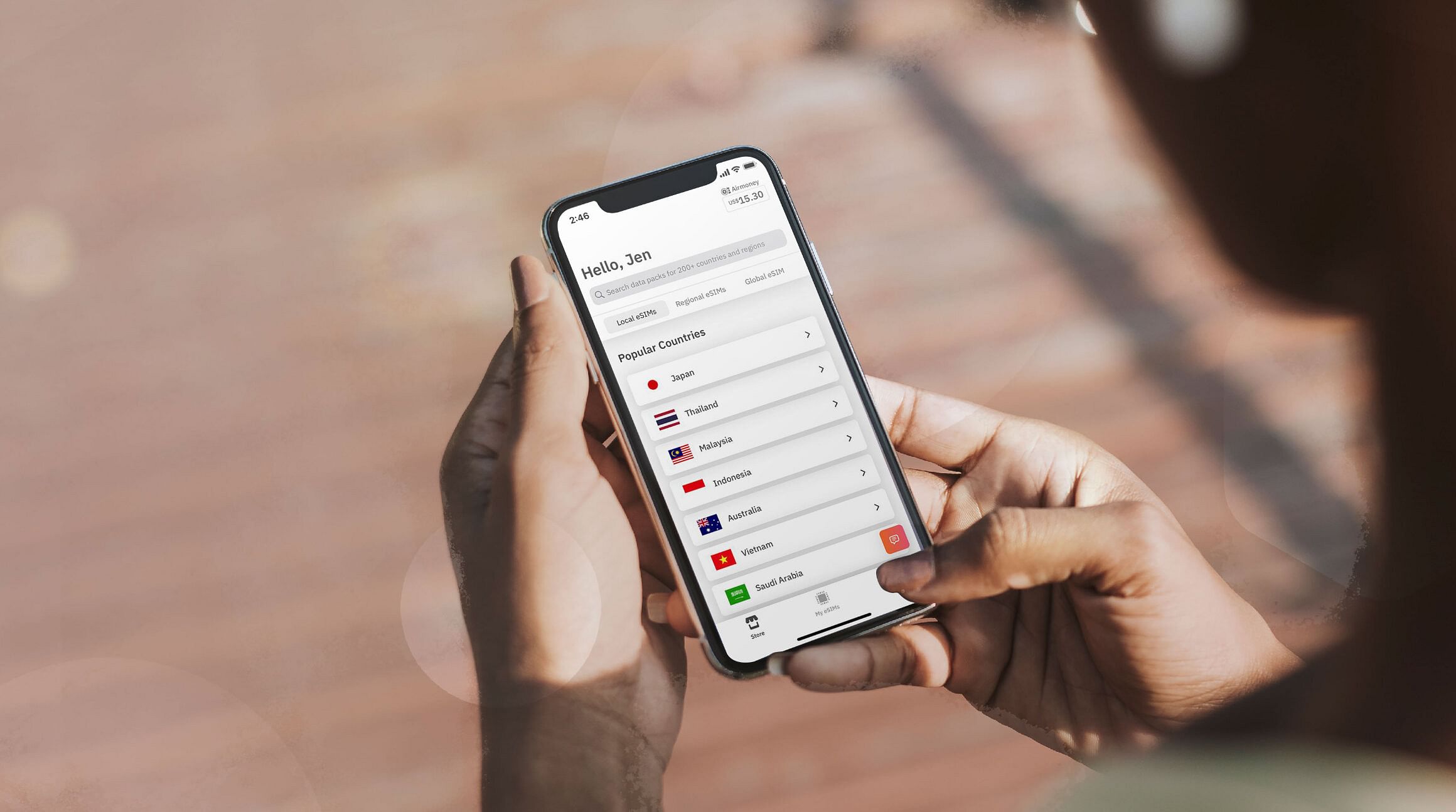 Stay Connected With an Airalo eSIM
No matter where your travels take you, stay connected with an Airalo eSIM. Airalo gives you access to affordable eSIMs for 200+ countries and regions — including each of our best places to travel in June.
Why Airalo? Here are a few reasons to use an Airalo eSIM when you travel:
Connect to a mobile network within minutes of arrival.
Choose from flexible local, regional, and global data plans.
Eliminate the need to find a local SIM vendor.
Say goodbye to expensive roaming charges.
Store multiple eSIM data plans on your device.
Running out of data? Top up in the Airalo app.
Where will you travel in June? Choose an Airalo eSIM to stay connected during your trip.