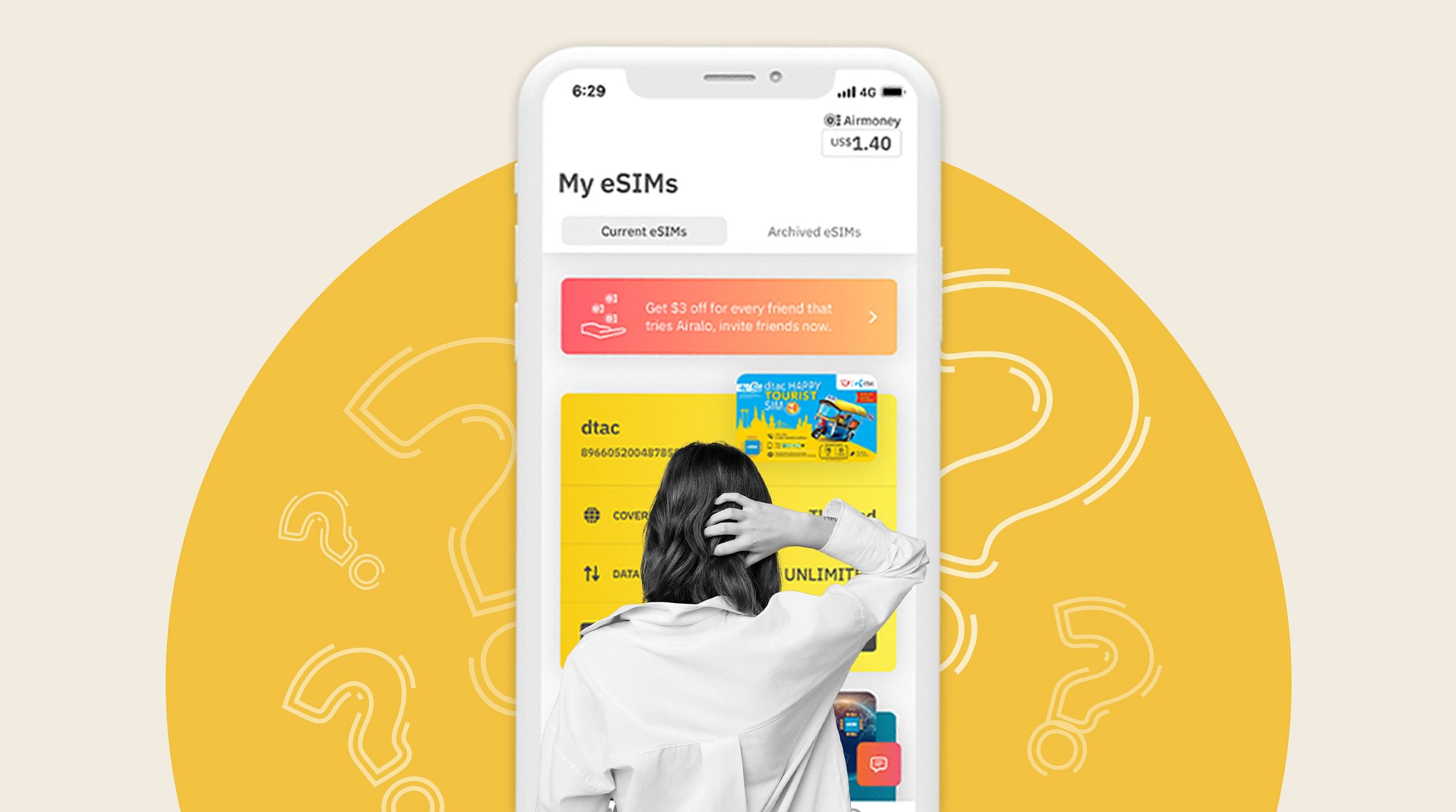 One advantage of using eSIM technology is the freedom and flexibility that comes with it. We want to make it super simple for you to stay connected with your Airalo eSIM. That's why we make it easy for you to change your data plan depending on where you travel and when you want to use it. When you install, turn it on and off, or delete an Airalo eSIM is entirely up to you.
In this article, we'll walk you through how to get started with Airalo, change your eSIM plan, and turn it on or off when you travel.
What Is an eSIM?
First, an eSIM refresher. eSIM stands for "embedded SIM." It's a chip that's built into your device and connects you to a mobile network. You can think of it as a digital SIM — it serves the same function as a physical SIM card but does everything digitally. 
Traditionally, you've had to purchase a new SIM card to change your carrier or data plan. With an eSIM, this process is 100% digital. You can download an eSIM plan, install it on your device, and instantly connect to a mobile network. It only takes a few minutes and can be done from your smartphone.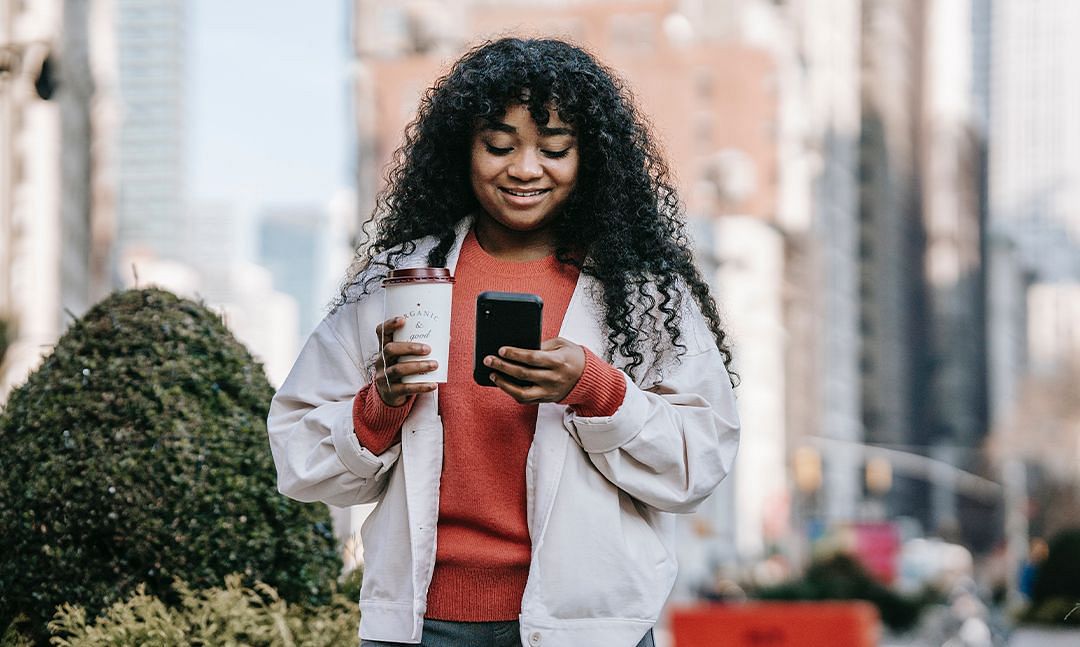 Is My Phone Unlocked and eSIM-Compatible?
A couple of things to consider before downloading an eSIM: Is your phone carrier-unlocked, and is it eSIM-compatible? Here's how to find out.
How to Check if Your Phone is Unlocked
Your phone must be carrier-unlocked to use an eSIM. A locked phone is tied to a payment plan with a mobile provider. During your contract (typically two years), you're locked into using the provider's service. They determine the cost of your data, minutes, text, and roaming rates.
Here's how to tell if your phone is carrier-unlocked:
Go to Settings > General > About
Scroll down to view the Carrier Lock section
If your device is unlocked, it will show "No SIM restrictions"
How to Check if Your Phone is eSIM-Compatible
Your phone also has to be eSIM-compatible. Most devices manufactured since 2018 have eSIM capability. But this may vary depending on your location and carrier. We've put together a list of eSIM-compatible devices to help you determine if your phone supports eSIM technology.
If you don't see your device on the list, you can usually find out from your phone's settings. Here's how to check:
On an iPhone:
Go to Settings > General > About
Scroll down to Available SIM (iOS 15 or later) or Digital SIM (earlier iOS versions)
If your phone supports eSIMs, you'll see a 15-digit IMEI number 
And on Android:
Dial *#06# and tap Call
If your device is eSIM-compatible, you'll see an EID number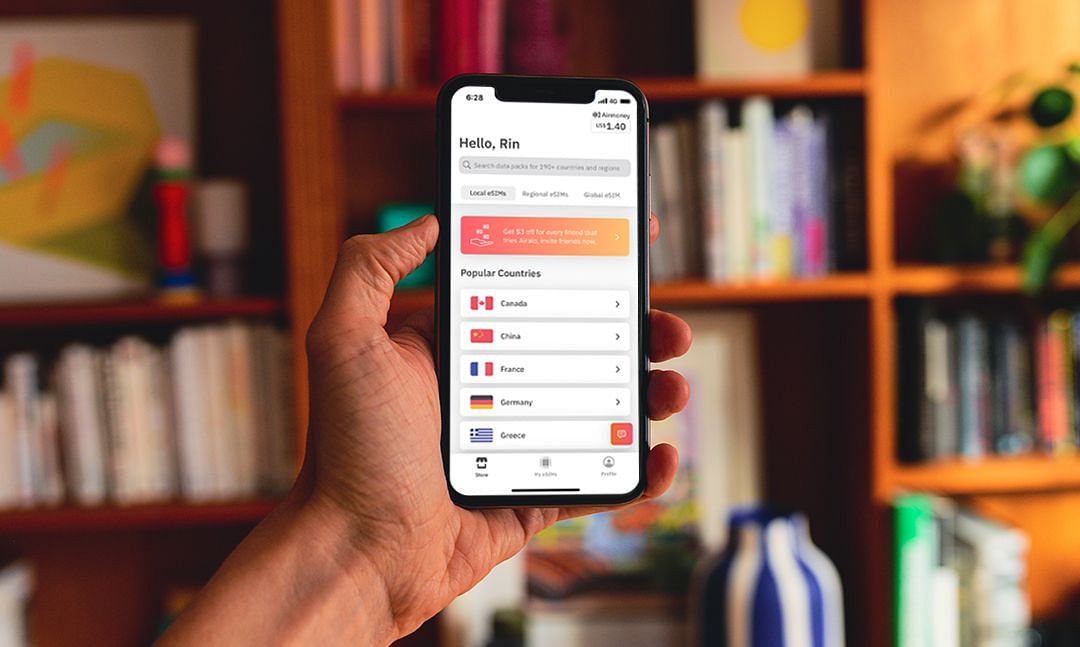 Getting Started with an Airalo eSIM
If your phone is unlocked and eSIM-compatible, you can download and install an eSIM! Follow these steps to install an eSIM and connect to a mobile network.
Step 1: Buy an eSIM
Visit the Airalo website or download the Airalo app (available on iOS and Android) and find an eSIM plan for your destination. Airalo eSIM plans vary by:
Data (e.g., 1GB, 3GB, 5GB, etc.)
Validity Period (e.g., 7 days, 15 days, 30 days, etc.)
Price (e.g., $5, $10, $15, etc.)
Location (where you can use the eSIM)
Step 2: Install the eSIM
Once you've purchased an Airalo eSIM, we'll email you step-by-step installation instructions. Make sure you have a stable Wi-Fi connection to avoid getting stuck mid-installation.
During the installation, we'll prompt you to label your eSIM line. This is usually the "secondary" line on your device. Be sure to choose a clear label (e.g., Japan eSIM) that makes it easy to identify.
Step 3: Activate Your eSIM
Your validity period will start when your eSIM activates. Some eSIMs will activate immediately upon activation — in this case, we recommend waiting until right before you travel to install it. Others will start when you connect to a supported network at your destination. You can find your eSIM's activation policy in its package details. 
Step 4: Connect to a Network
When you reach your destination, simply turn on your eSIM line to connect to a supported network.
Here's how to do this on an iPhone:
Go to Settings
Tap Cellular or Mobile
Tap your eSIM line
Toggle on Turn On This Line
Toggle on Data Roaming
And on an Android device.
Go to Settings
Tap Network & Internet
Tap Mobile Network
Turn on your eSIM plan
Turn on Mobile Data
Turn on Data Roaming
Remember to turn off your primary line so you don't incur unexpected roaming fees from your home provider. (You know how we feel about expensive roaming charges!).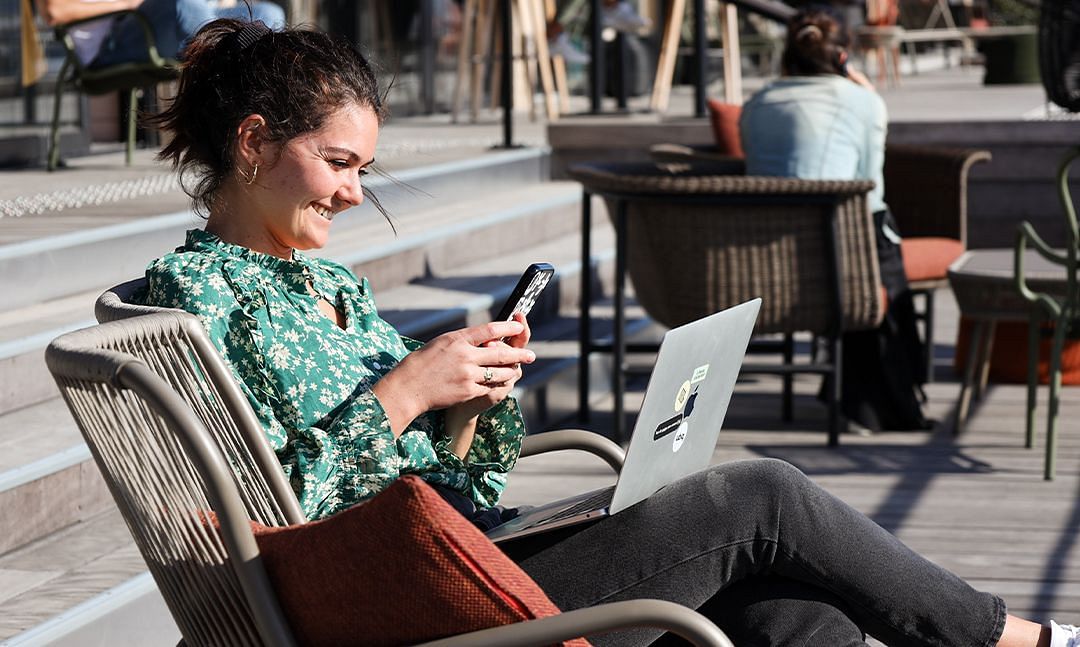 How to Change Your eSIM Plan
There are a few scenarios where you might want to change your eSIM plan. Let's look at them in more detail. 
You Run Out of eSIM Data
Many Airalo eSIM plans will allow you to top up your data if you run low. If your eSIM has a top-up option, you can add more data to your eSIM without having to install a new one. Here's how:
Login to your Airalo account.
Go to My eSIMs.
Tap the eSIM you wish to top up.
Tap Top Up.
Select a top-up package.
Your Validity Period Expires
Suppose you extend your trip, and your eSIM validity period expires. You can top that up, too! Follow the same steps above to top up your eSIM package.
You Change Destinations
You may need to change your eSIM if you're traveling to several countries or regions. Many phones will allow you to store multiple eSIMs on your device, making switching plans as you travel easy. All you have to do is turn on the eSIM line for your destination.
If you're off to a particular region, consider a regional eSIM plan. This type of eSIM package gives you coverage across multiple countries within a region (e.g., Europe).
Traveling around the world? An international eSIM could be your best option. Airalo's global eSIM packages keep you connected in several countries worldwide.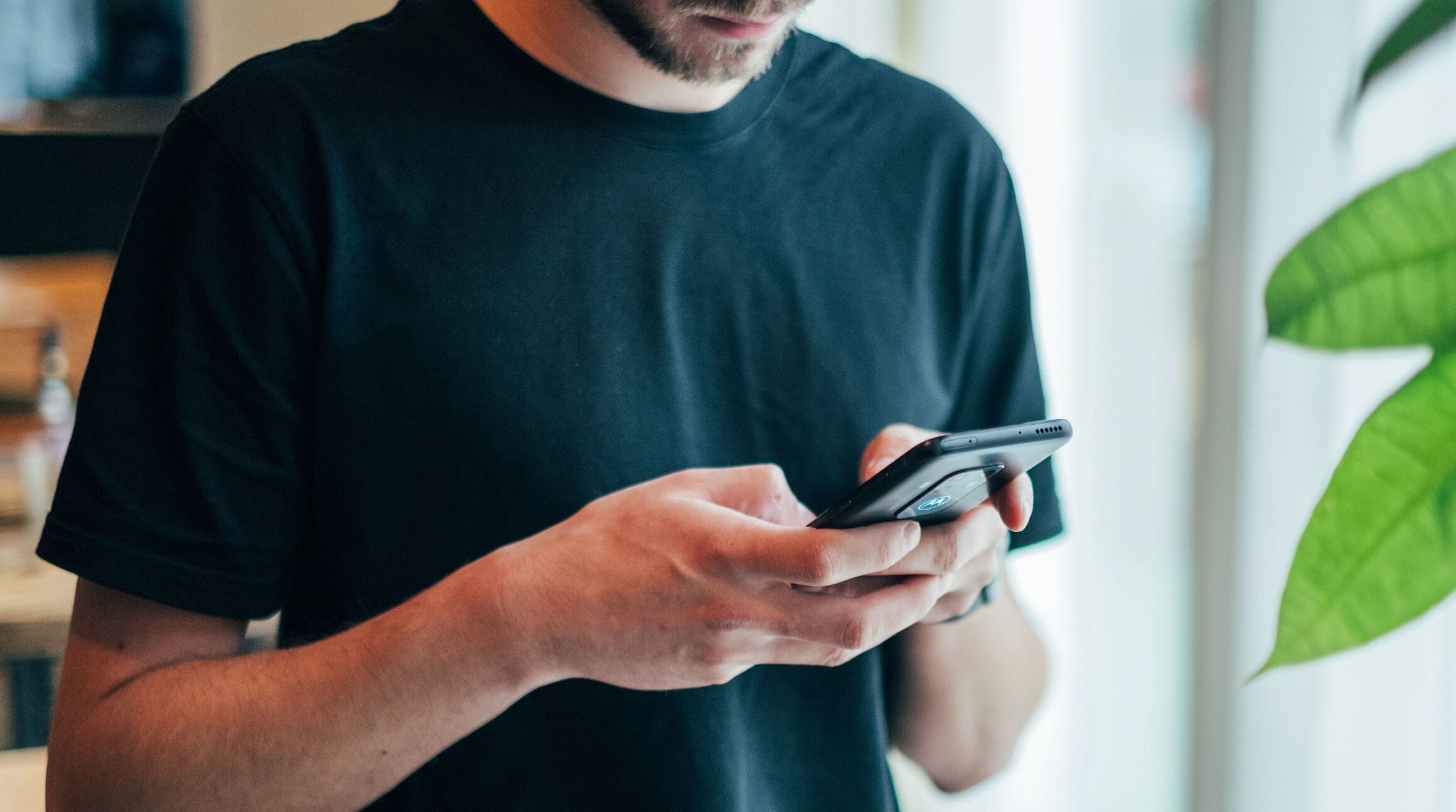 Deactivating Vs. Deleting an eSIM
When you've finished using an eSIM, you can deactivate it (turn it off) or delete it from your device. Whichever you choose depends on if you plan to use the eSIM again. Once you delete an eSIM, you can't retrieve it — you'll have to install a new one to use it again. 
We recommend only deleting your eSIM if:
The eSIM doesn't have a top-up option.
You won't revisit the eSIM destination.
If the eSIM has a top-up or you'll use it again, deactivating it is a better plan. This temporarily disables the eSIM so you can reactivate it when you travel again. Here's how:
Go to Settings
Tap Cellular/Mobile
Navigate to your eSIM line
You'll see an option to Turn on this line 
Switch the eSIM line off
Once you turn off your eSIM line, you'll need to enable your SIM (usually your "primary" line) or another eSIM to stay connected. When you return to the eSIM destination, follow the same steps above, but turn the eSIM back on. 
You're all set! Where are you headed on your next adventure? Remember to purchase an Airalo eSIM plan to stay connected while you travel.