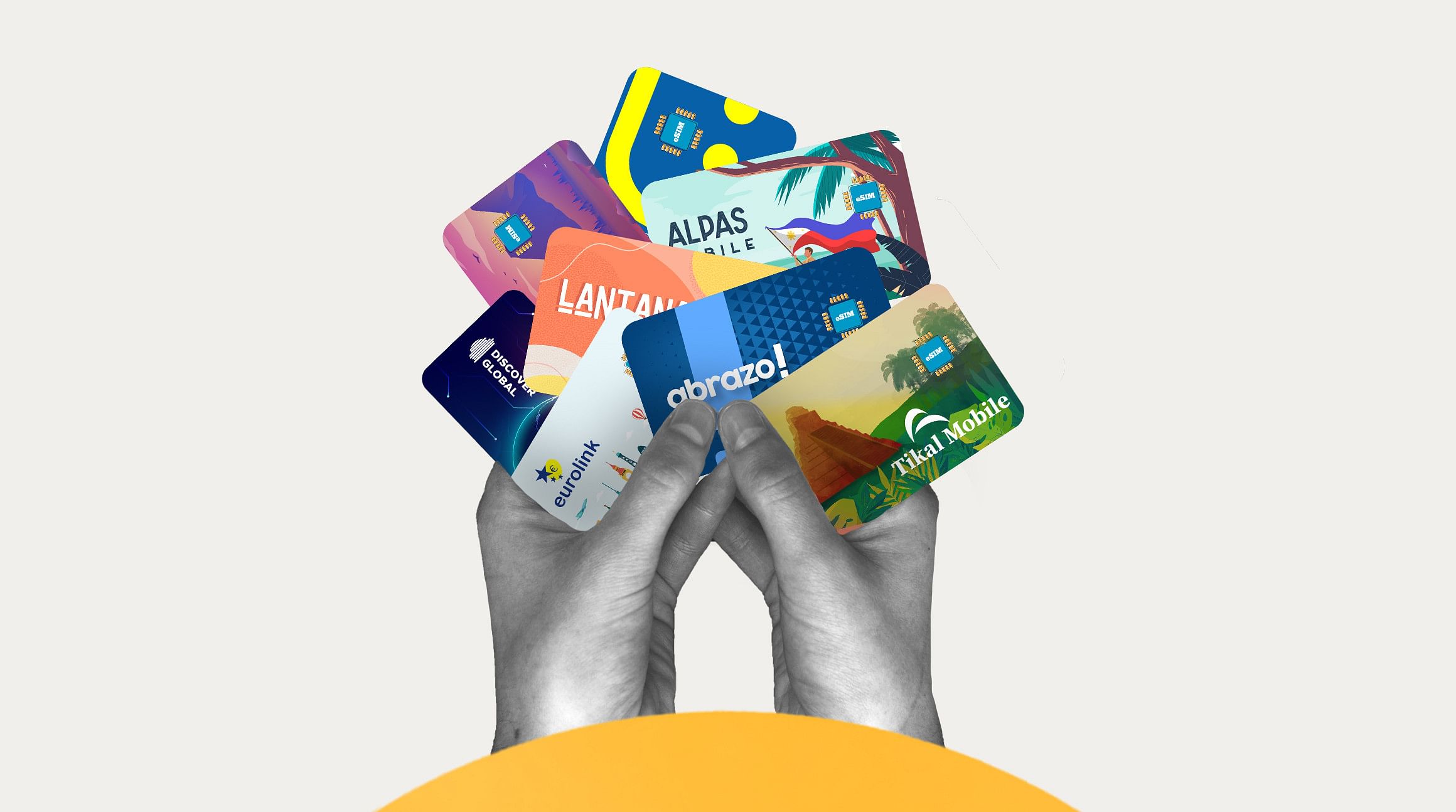 Did you know that you can store more than one eSIM on your smartphone? Having multiple eSIMs on your device has plenty of advantages and gives you even more freedom and flexibility when you travel. And with the launch of eSIM-only smartphones (we're looking at you, iPhone 14), it's just a matter of time before eSIMs are the standard for global connectivity.
Ready to dive in? Here are the ins and outs of installing, activating, and managing multiple eSIMs on your smartphone. 
What Is an eSIM?
First things first: What is an eSIM? An eSIM is an embedded SIM card (that's what the "e" stands for). Unlike a physical SIM that sits in your phone's SIM card tray, an eSIM is built into your device. It functions like a traditional SIM by identifying you as a mobile customer and connecting you to a carrier's network. But it does everything digitally.
Traditionally, you've had to purchase a new physical SIM card to change your carrier or data plan. This can be a pain. It typically involves contacting your carrier, standing in line to get a new SIM, or waiting for one to arrive by mail.
With an eSIM, this process is super simple. You can connect to a new network by downloading and installing an eSIM data plan. It only takes a few minutes and can be done from anywhere. Easy right?
Can I Use an eSIM With My SIM Card?
Most smartphones today are Dual SIM — they can house more than one SIM and/or eSIM at a given time. This gives your device the ability to connect to two different networks simultaneously. 
A Dual SIM device can have two SIM trays, a SIM tray plus an eSIM, or (like the US-model iPhone 14) be eSIM-only. If your device is carrier-unlocked and eSIM-compatible, you can use multiple SIMs and/or eSIMs simultaneously.
A few ways to use an eSIM alongside your physical SIM include:
Use your eSIM to connect to a local network when you travel.
Use your eSIM as a business line and your SIM as a personal line.
Use your eSIM for data and your SIM for voice and text services.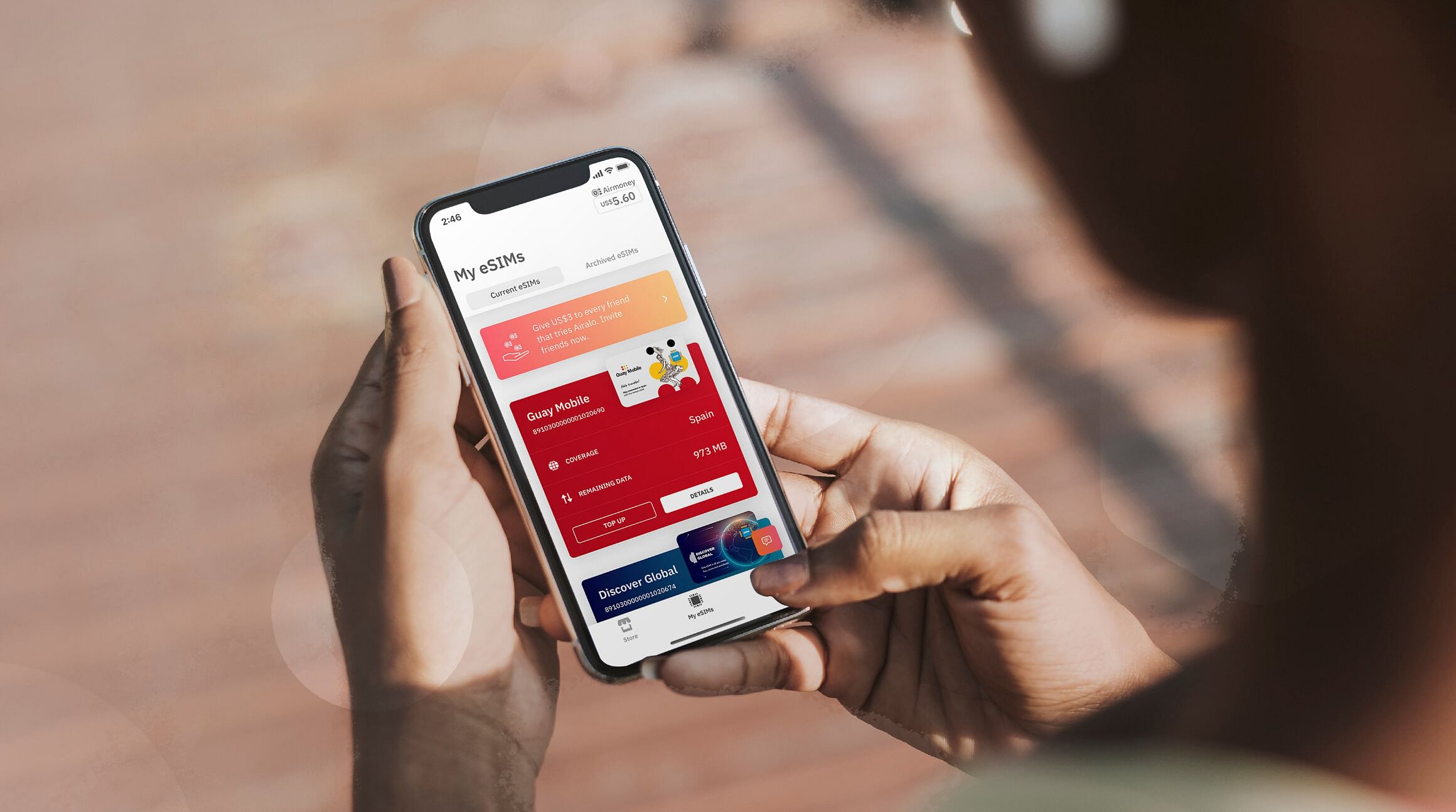 How Many eSIMs Can I Add to My Device? 
Since an eSIM works 100% digitally, there's no physical limitation (e.g., a SIM tray) to how many plans you install on your device. However, the exact number of eSIMs you can store and have active will depend on your device manufacturer and storage capacity.
iPhone eSIMs
You can install five or more eSIMs on an iOS device, and two eSIMs can be active at a time. Please note that this may vary depending on your country and carrier (e.g., iPhones in mainland China are not eSIM-compatible).
Android eSIMs
If you have a Samsung, Google, Huawei, or other Android device, the number of eSIMs you can install and have active at one time varies. Most allow for five to seven eSIMs, with one active at a time.
Benefits of Having Multiple eSIMs
There are several benefits of having multiple eSIMs on your device. Having more than one eSIM profile gives you greater freedom and flexibility. Here's how:
Easily switch data plans by turning eSIM lines on or off.
No need to manage multiple physical SIM cards — your eSIM plans are stored digitally on your device.
Store eSIM plans for destinations you travel to often (e.g., on business).
Keep your home phone number active while you switch lines for local data access.
Install eSIMs for multi-country trips (or purchase a regional or global eSIM to simplify your coverage).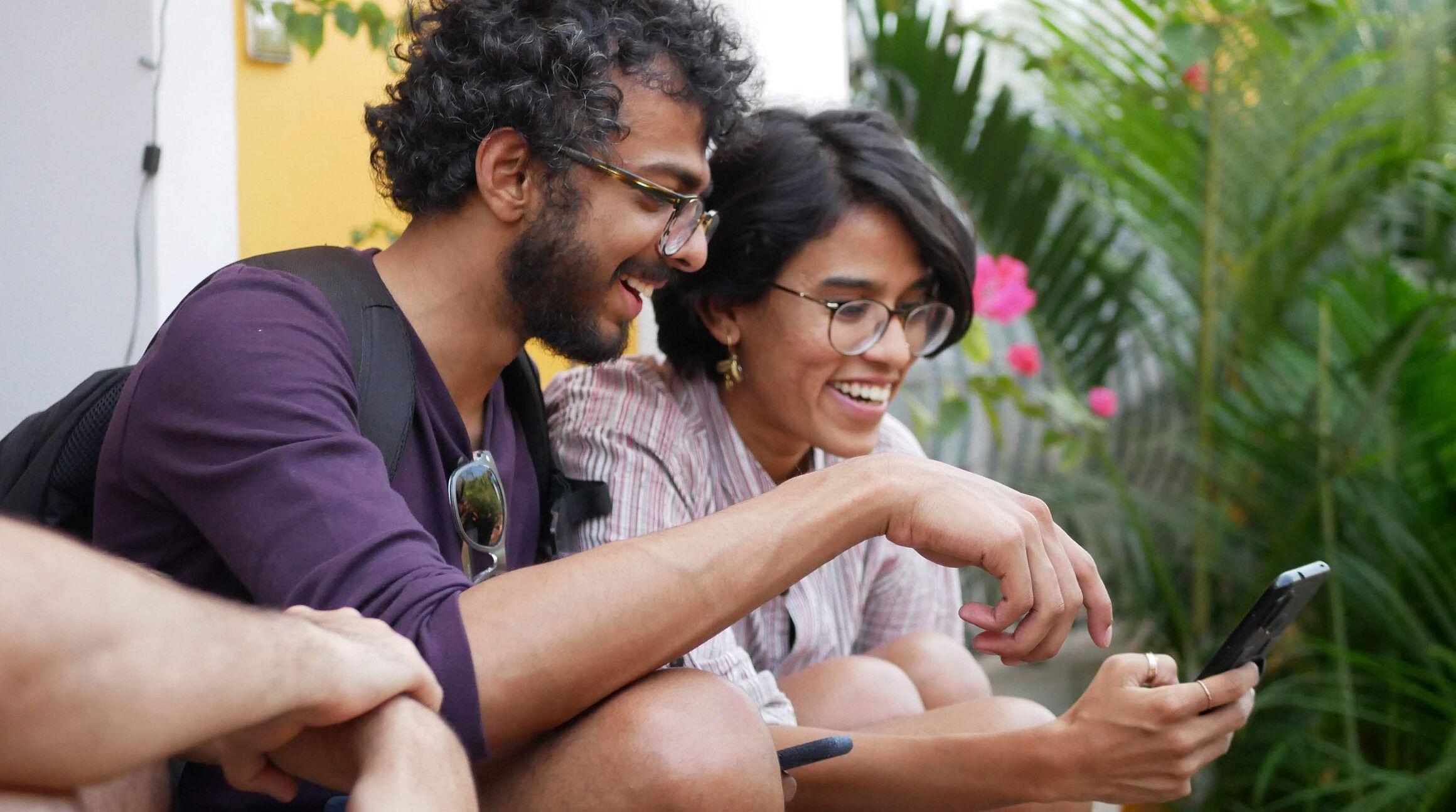 Managing Multiple eSIMs
Say farewell to your complicated SIM card filing system. Managing multiple eSIMs is much simpler. Here's how to install, activate, and manage your eSIMs. 
How to Install Multiple eSIMs
Let's say you're taking a trip to Spain, Portugal, and Morocco. You want to install your eSIMs before you leave, so you can instantly connect to a local network in each destination. (Please note that some eSIM plans will activate upon installation — double-check your plan details to avoid starting your validity period too early).
Here are the steps to install an Airalo eSIM for your trip:
Go to the Airalo store or download the Airalo app (iOS | Android)
Find the first country or region you're traveling to. 
Choose an eSIM plan based on the amount of data you need (e.g., 1GB, 3GB, 5GB) and how long you need it for (e.g., 7 days, 15 days, 30 days).
Follow the installation instructions. You can install an Airalo eSIM directly, manually, or with a QR code. 
Repeat for the other destinations on your trip. 
Pro Tip: If you're traveling to multiple countries in the same region (e.g., Italy, Spain, and Portugal), try a regional eSIM instead.
How to Switch Between eSIMs
You've purchased an eSIM for Spain, Portugal, and Morocco. But what do you do when you get to each destination? 
Each of these eSIMs will activate once you connect to a supported network in your destination. If you're traveling from Spain to Portugal, simply navigate to your device's cellular data settings, turn off your Span eSIM, and turn on your Portugal eSIM.
Keep in mind that even if you turn "off" an eSIM, the validity period will continue. So, if you're returning to Spain before you go home, you may need to top up your eSIM to use it again.
When Should I Delete an eSIM?
You had an incredible trip and could stay connected using your Airalo eSIM. Now what? Well, you have a couple of options!
Did you love Morocco and plan to return? You can keep your Morocco eSIM installed and turn it off in your cellular data settings when it's not in use. If it has a top-up package, you can top it up and turn it on when you return to Morocco.
Was this a once-in-a-lifetime kind of trip? If that's the case, you may wish to remove your eSIMs altogether. Here's how to do it safely:
Navigate to your device's mobile/cellular settings.
Tap on the eSIM you want to delete.
Select "Remove Mobile Data Plan" or "Remove eSIM."
Repeat for the eSIMs you wish to remove from your device.
You're all set to install and manage multiple eSIMs on your device! Plan ahead for your next trip and browse eSIMs for 200+ countries and regions from Airalo.