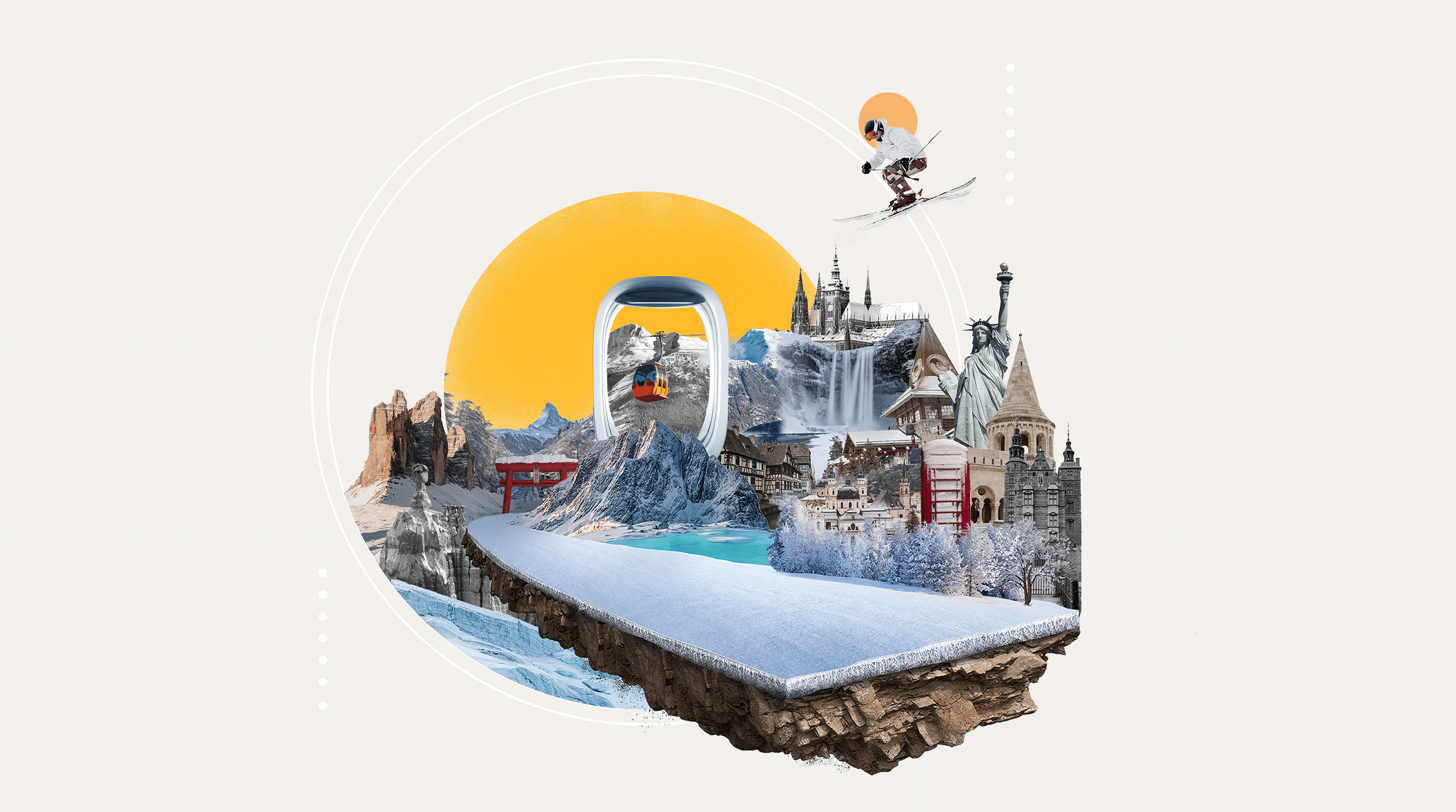 While many tourists head south for the holidays, there's something extra special about embracing the snow. And for a magical holiday season, a snow vacation is an absolute must. From Europe's Christmas markets to snow-dusted landscapes and the world's best ski slopes, there are destinations and experiences around the globe to enjoy. To help you narrow the list, here are our top 15 snow vacations for the holiday season.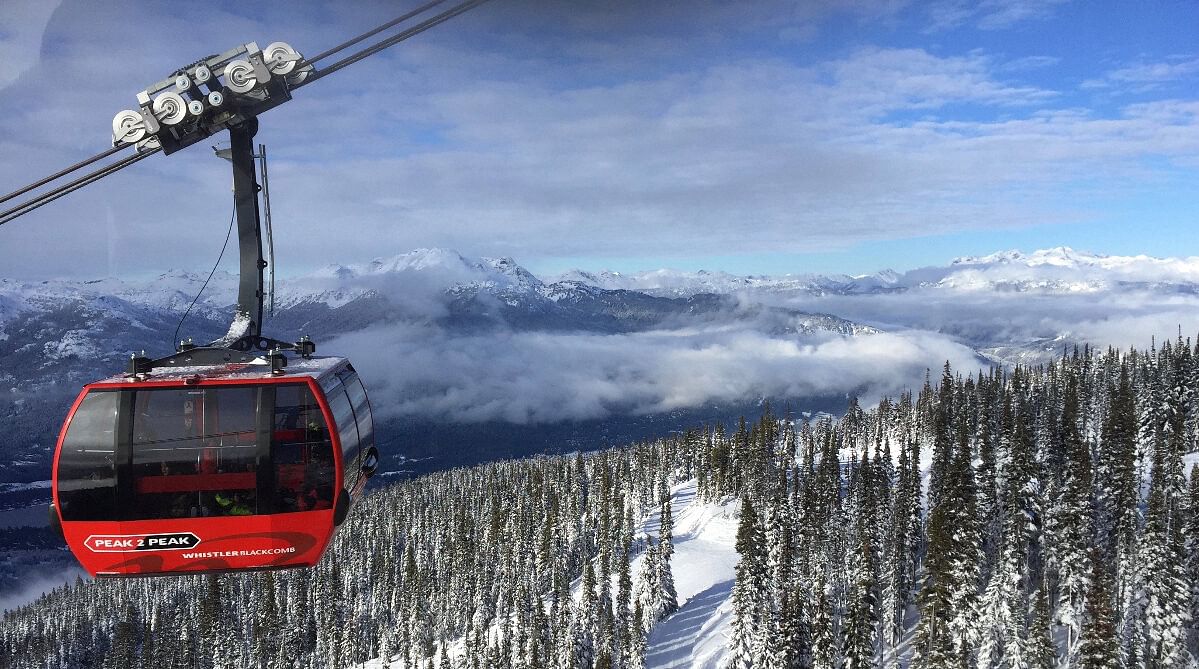 1. Whistler, Canada
First up on our list is none other than Whistler, Canada. Whistler is the largest ski area in North America, with 8,171 acres of hills to ski, snowboard, and snowshoe. And the twin peaks of Whistler Blackcomb don't just have some of the world's best powder. They're also a short trip from Vancouver, which tops our list of the most beautiful cities in the world to visit.
Hitting the slopes in Whistler? Stay connected with a Canada eSIM.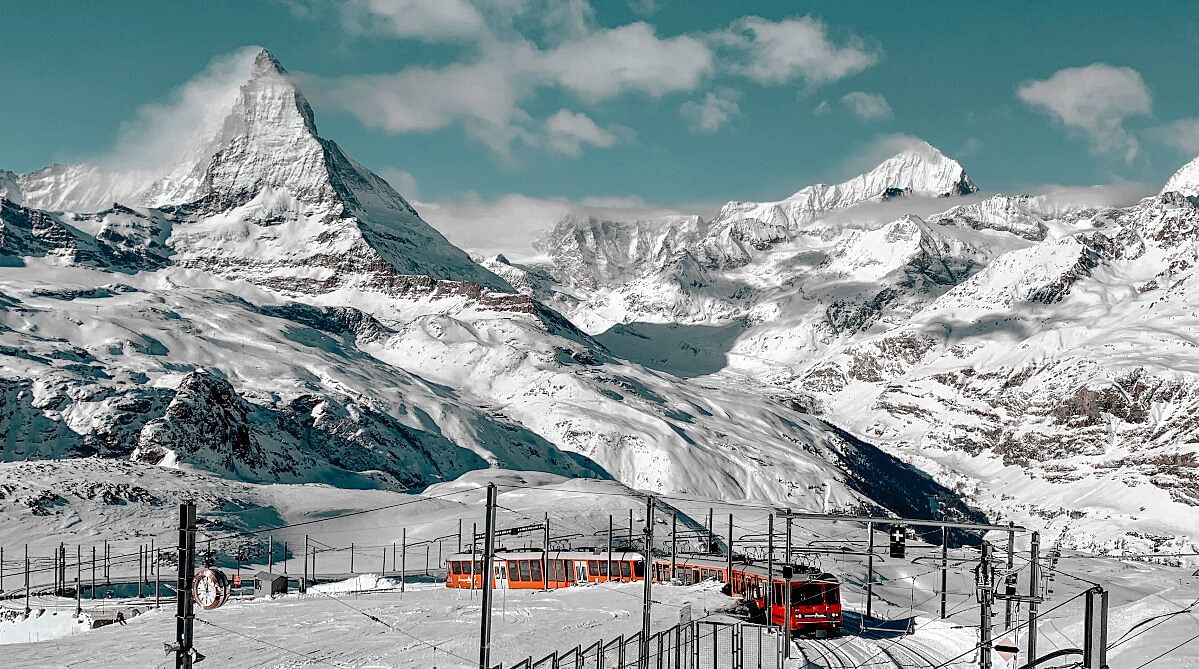 2. Zermatt, Switzerland
Another snow vacation for the holiday season is in Zermatt, Switzerland. This alpine resort nestled at the foot of the legendary Matterhorn is pure magic during the holidays. Hit the slopes in Europe's highest ski area or wander the fairytale-like village with twinkling lights and traditional alpine buildings.
Planning a snow escape to Zermatt? Stay connected with a Switzerland eSIM.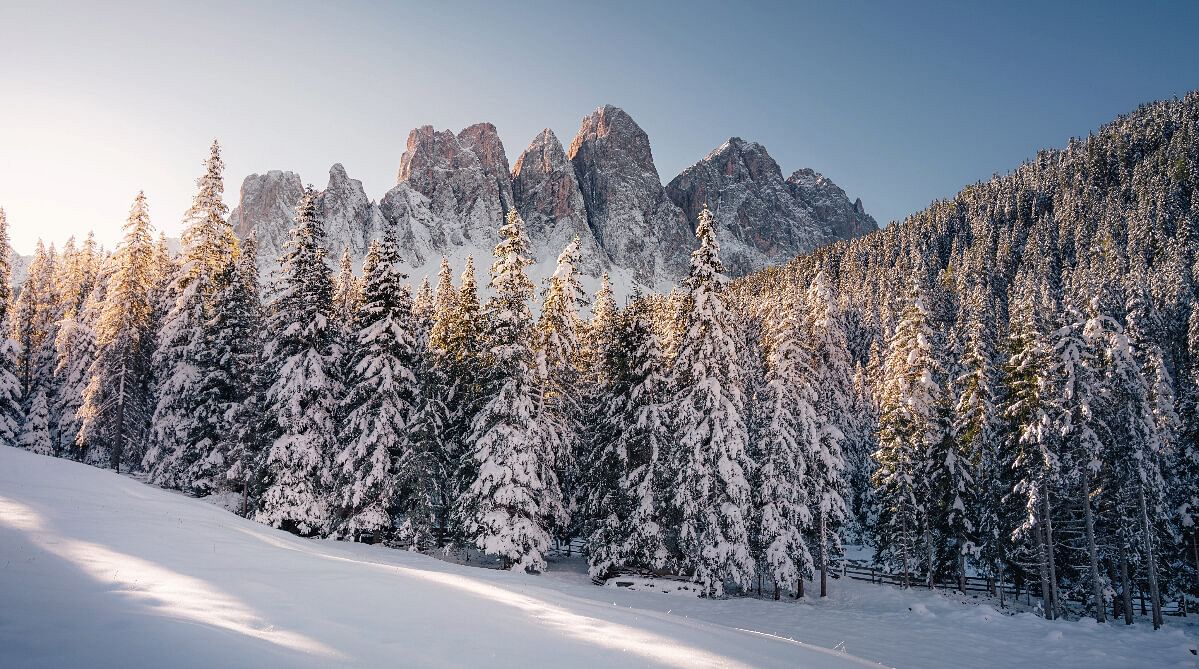 3. Dolomites, Italy
The Dolomites are one of Italy's most picturesque destinations, making it a must on our list of the best snow vacations. The Dolomites Superski network is the largest ski area in the world, with 1,200 kilometers of slopes and 450 lifts. You can buy a pass that covers all twelve ski areas for a truly epic snow vacation.
Related: Italy Travel Guide: Everything You Need To Know
Planning to ski in the Dolomites? Stay connected with an Italy eSIM.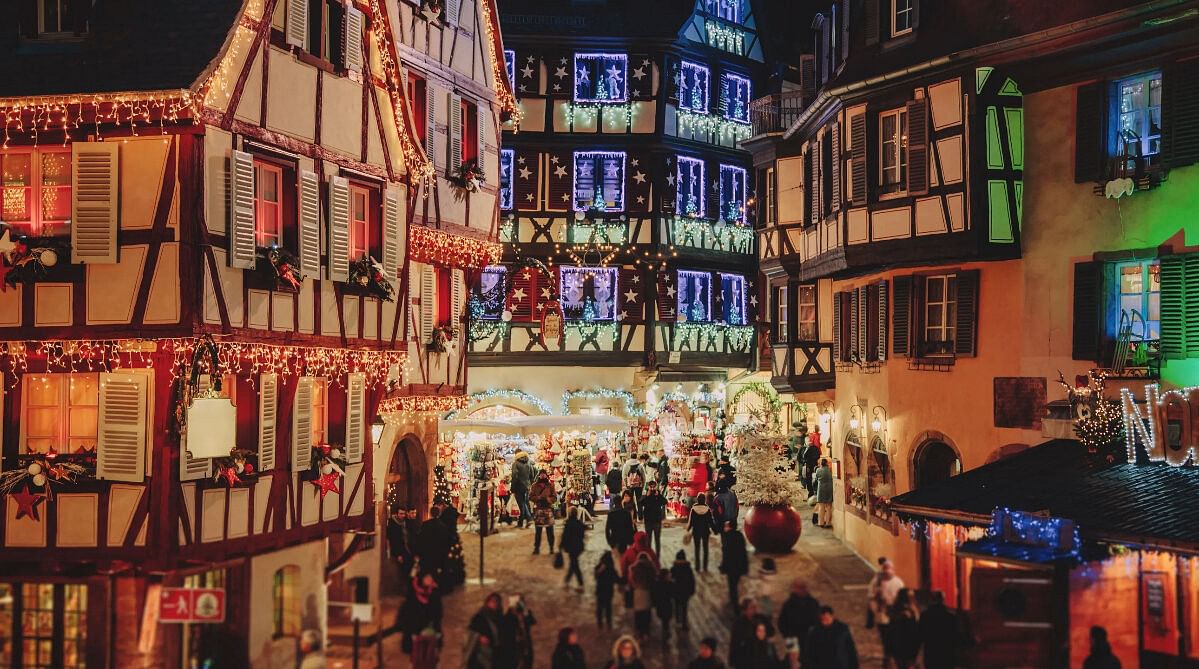 Credit: CN Traveler
4. Strasbourg, France
Next on our list of the best snow vacations is Strasbourg, France. Home to Europe's very first Christmas Market, this UNESCO World Heritage Site brings the holiday magic. Wander the 400-year-old market's 300 chalet-style stalls, stopping for mulled wine and bredle (Christmas biscuits) along the way.
Exploring the Strasbourg Christmas Market? Stay connected with a France eSIM.
5. South Coast, Iceland
Iceland's South Coast is another must for a snow vacation. The holidays usher in ice-caving season, an opportunity to explore the incredible world inside an ice cap. Plus, December is one of the best times of year to see the Northern Lights. It's the ideal season to check two epic experiences off your bucket list.
Off on an Icelandic adventure? Stay connected with an Iceland eSIM.

6. Lapland, Finland
Deep inside the Arctic Circle, Lapland is a winter wonderland. The Finnish region has 39 national parks, giving you plenty of opportunity to explore its stunning snow-draped landscapes. After a day of snowshoeing, skiing, and sledding, cozy up in a log cabin with a crackling fire and watch the spectacular Northern Lights.
Taking off to Lapland? Stay connected with a Finland eSIM.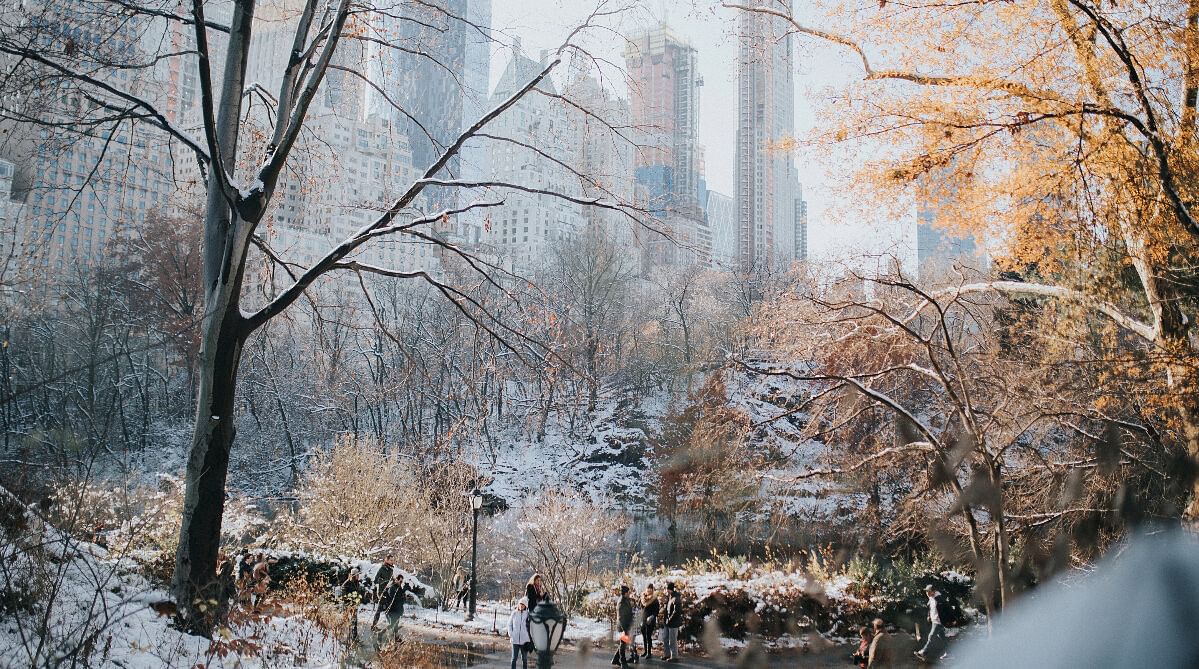 7. New York City, United States
New York is a sight to behold during the holiday season. There's a nip in the air, and the snow-covered streets are abuzz with holiday cheer. Go ice skating under the Rockefeller tree, admire the dazzling window displays in Fifth Avenue department stores, and take a horse-drawn carriage ride through Central Park, glistening under a blanket of snow.
Traveling to New York City? Stay connected with a USA eSIM.

Credit: The Guardian
8. Cotswolds, United Kingdom
After something more quiet and cozy? Cotswolds is just the ticket. The snow-dusted English countryside is magical during the holiday season. Follow the Cotswold Way, a famous walk covering over 160 kilometers of countryside, to explore the region's rolling hills and charming villages.
Planning a winter getaway to the Cotswolds? Stay connected with a UK eSIM.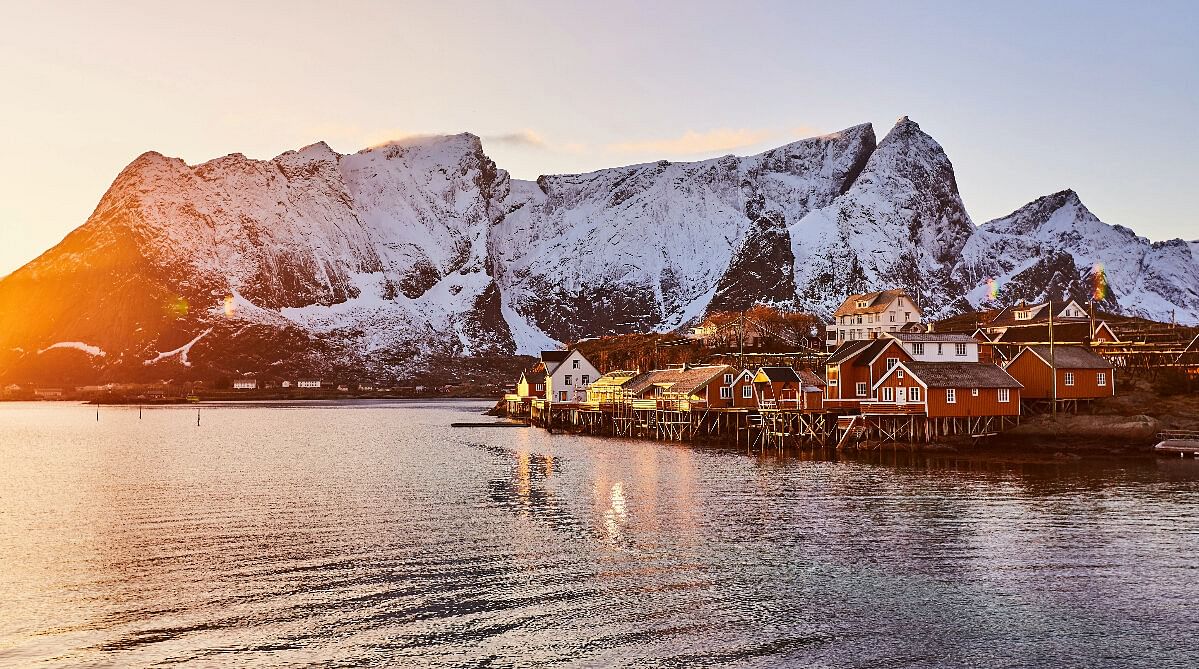 9. Lofoten, Norway
Lofoten, Norway, is a must if you're after an outdoor adventure. This breathtaking archipelago nestled just north of the Arctic Circle features snow-topped mountains that dip sharply into ice-blue waters. Follow the highway that winds through the island to visit its colorful fishing settlements, and join a Northern Lights tour for a sensational show after the sun sets.
Taking off to Lofoten? Stay connected with a Norway eSIM.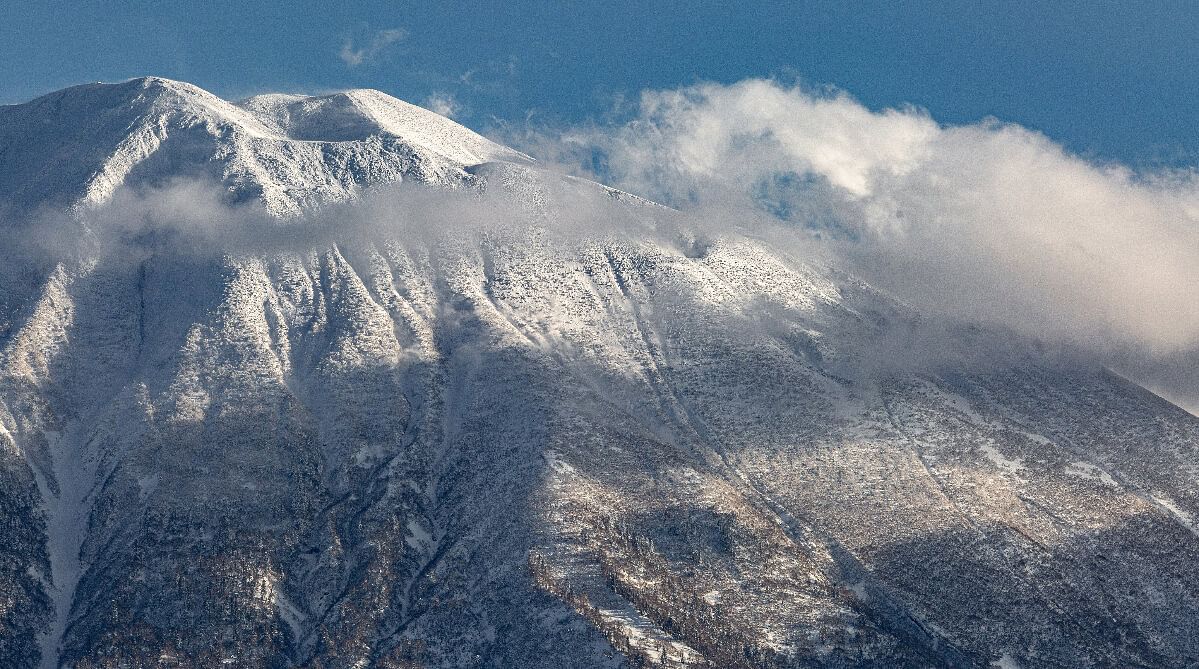 10. Hokkaido, Japan
Hokkaido is home to beautiful winter snowscapes and some of the world's best powder. Niseko is the most visited resort town, with stunning views of Mount Yotei and plenty of slopes to ski and board. Biei has one of the most photogenic landscapes in Japan, especially in winter when covered by a deep layer of snow.
Heading to Hokkaido? Stay connected with a Japan eSIM.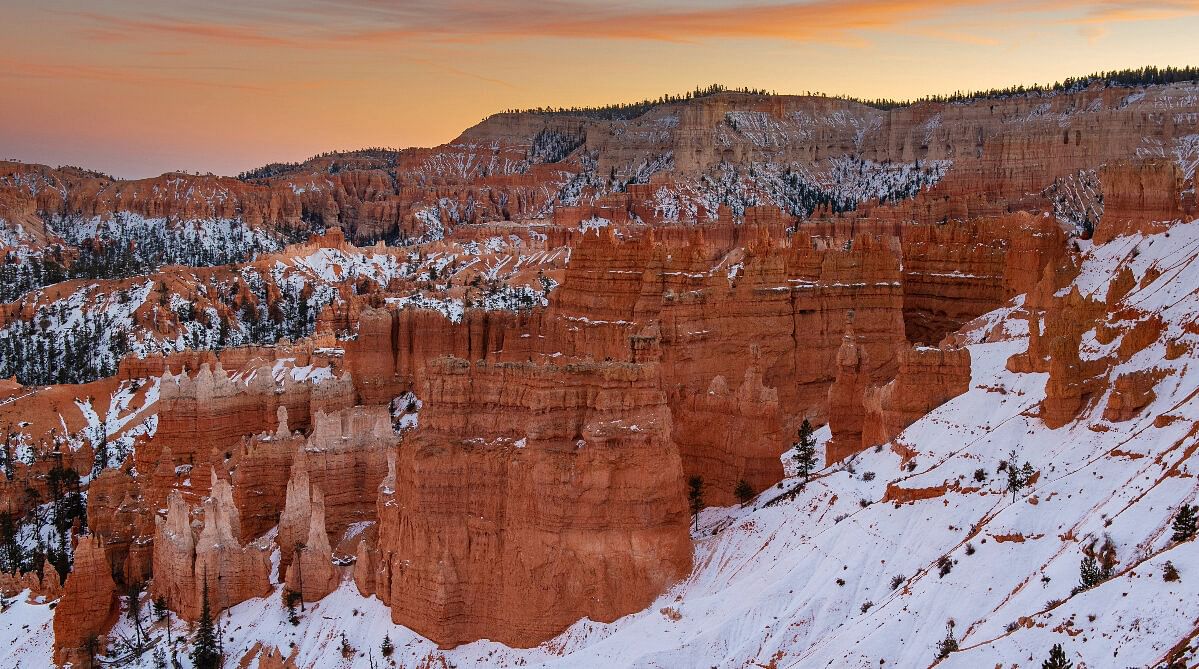 11. Bryce Canyon, United States
Bryce Canyon is another snow vacation spot that's well worth the visit. The national park's otherworldly landscape is even more fascinating during winter when its red hoodoos (enormous limestone spires) are dusted in snow. In winter, you can hike, snowshoe, and cross-country ski through the landscape, with 80 kilometers of trails to explore.
Trekking through Bryce Canyon? Stay connected with a United States eSIM.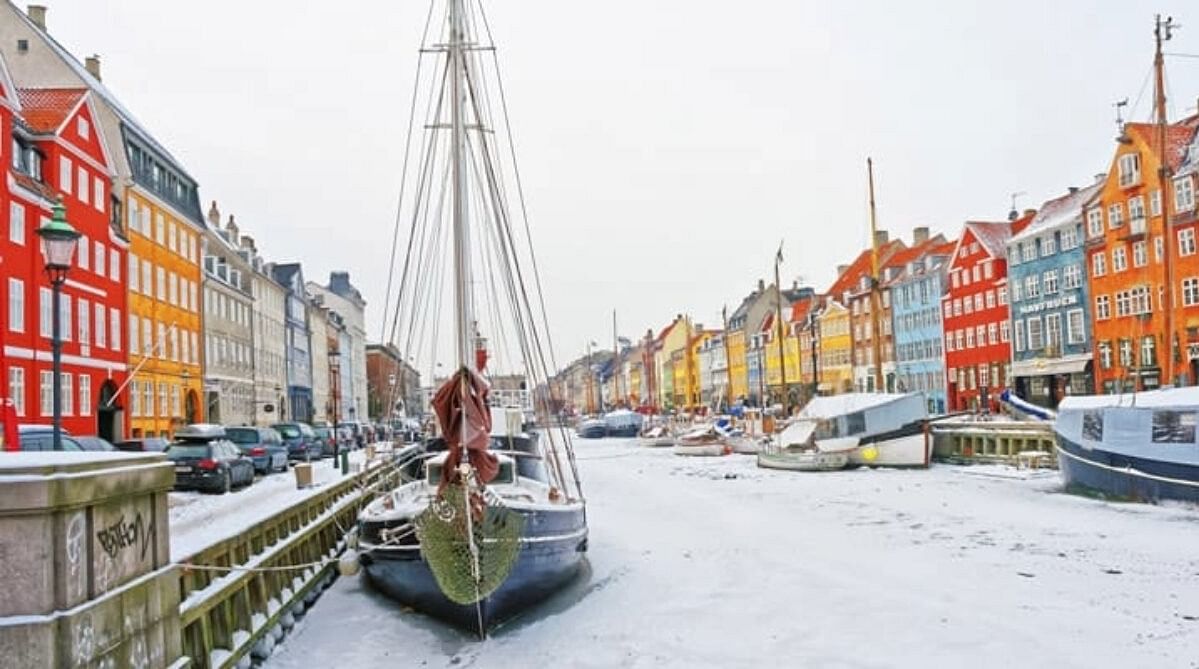 Credit: Going to Copenhagen
12. Copenhagen, Denmark
The holidays are the best time of year to embrace hygge (the Danish feeling of coziness and contentment). And there's no better place to do it than Copenhagen. City squares transform into ice rinks, the canals freeze over, and Christmas markets take center stage. As the Danish say, "There's no bad weather, only bad attire," so bundle up and take in all Copenhagen has in store!
Taking a holiday trip to Copenhagen? Stay connected with a Denmark eSIM.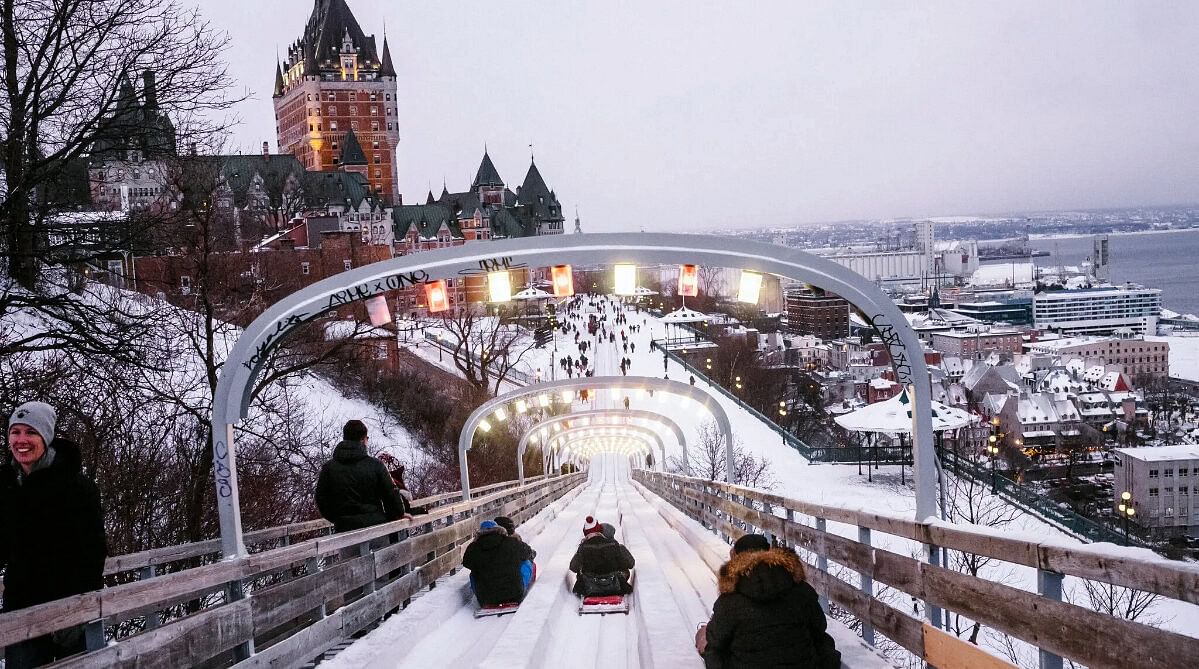 Credit: The New York Times
13. Québec City, Canada
Next on our list of best snow vacations for the holidays is Québec City, Canada. At this time of year, Old Québec turns into an enchanting Christmas village with German-style markets, ice skating at Place D'Youville, and Au 1884, a 135-year-old toboggan run that slides past castle-like Château Frontenac.
Sliding through Quebec City? Stay connected with a Canada eSIM.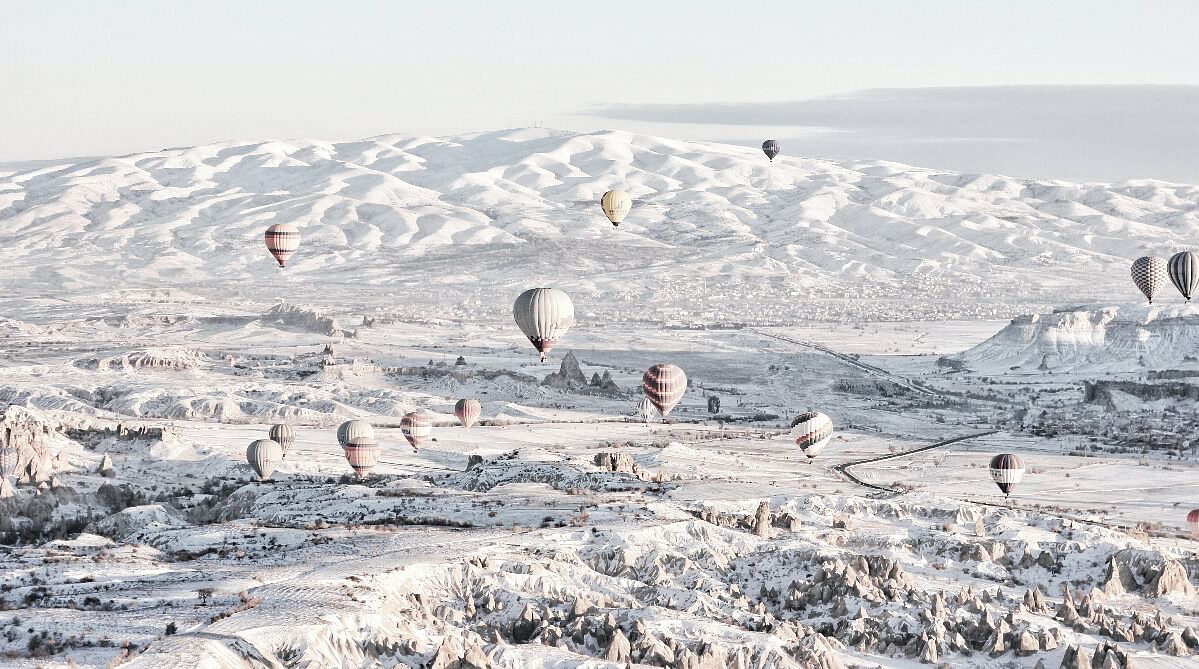 14. Cappadocia, Turkey
Cappadocia is one of the most fascinating places on the planet, and it's even more captivating when covered by a blanket of snow. Here, you'll find centuries-old cave dwellings, fairy chimneys, and breathtaking hot air balloon rides. Must-see landmarks include Göreme National Park, Selime Monastery, and Uchisar Castle.
Taking a hot air balloon ride in Cappadocia? Stay connected with a Turkey eSIM.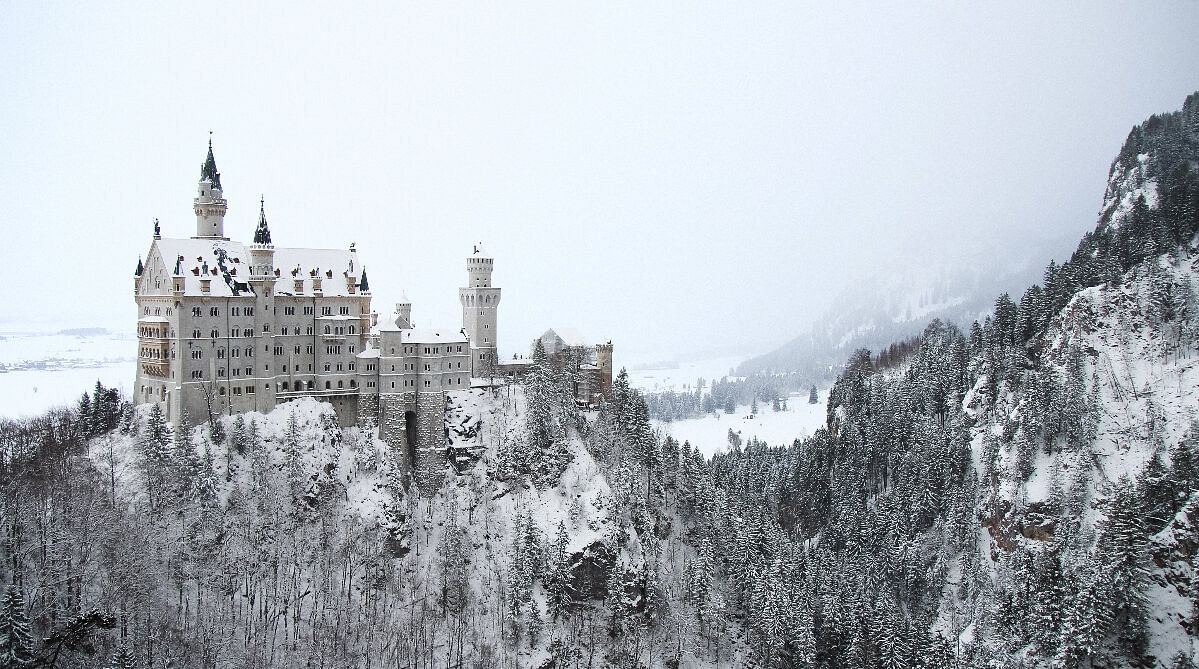 15. Munich, Germany
Germany's Christkindlmarkt (Christmas markets) are legendary. Start in Munich, the Bavarian capital, where you can wander atmospheric markets backed by the stunning German Alps. Take a day trip to small towns like medieval Rothenburg, and don't miss a chance to see Disney-like Neuschwanstein Castle, made even more magical in the sparkling snow.
Planning a trip to Munich? Stay connected with a Germany eSIM.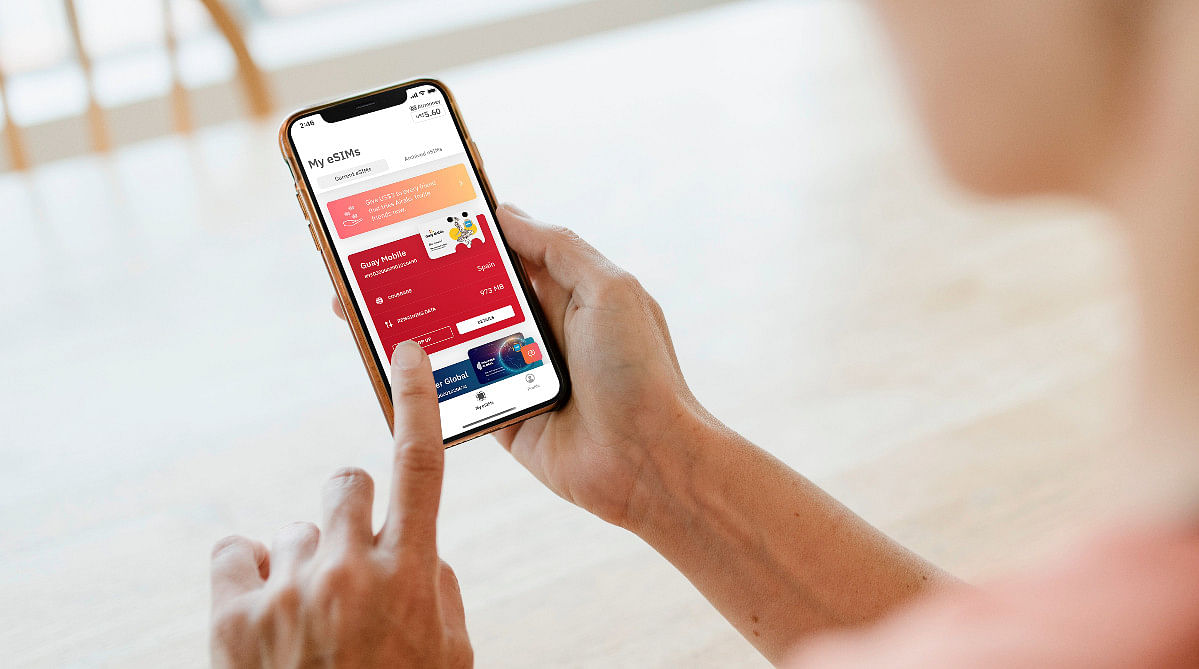 Stay Connected With an Airalo eSIM
No matter where your travels take you, stay connected with an Airalo eSIM. Airalo gives you access to affordable eSIMs for 200+ countries and regions — including each of these top snow vacations.
Why Airalo? Here are a few reasons to use an Airalo eSIM when you travel:
Connect to a mobile network within minutes of arrival.
Choose from flexible local, regional, and global data plans.
Eliminate the need to find a local SIM vendor.
Say goodbye to expensive roaming charges.
Store multiple eSIM data plans on your device.
Running out of data? Top up in the Airalo app.
Where will you take a snow vacation? Choose an Airalo eSIM to stay connected during your trip.