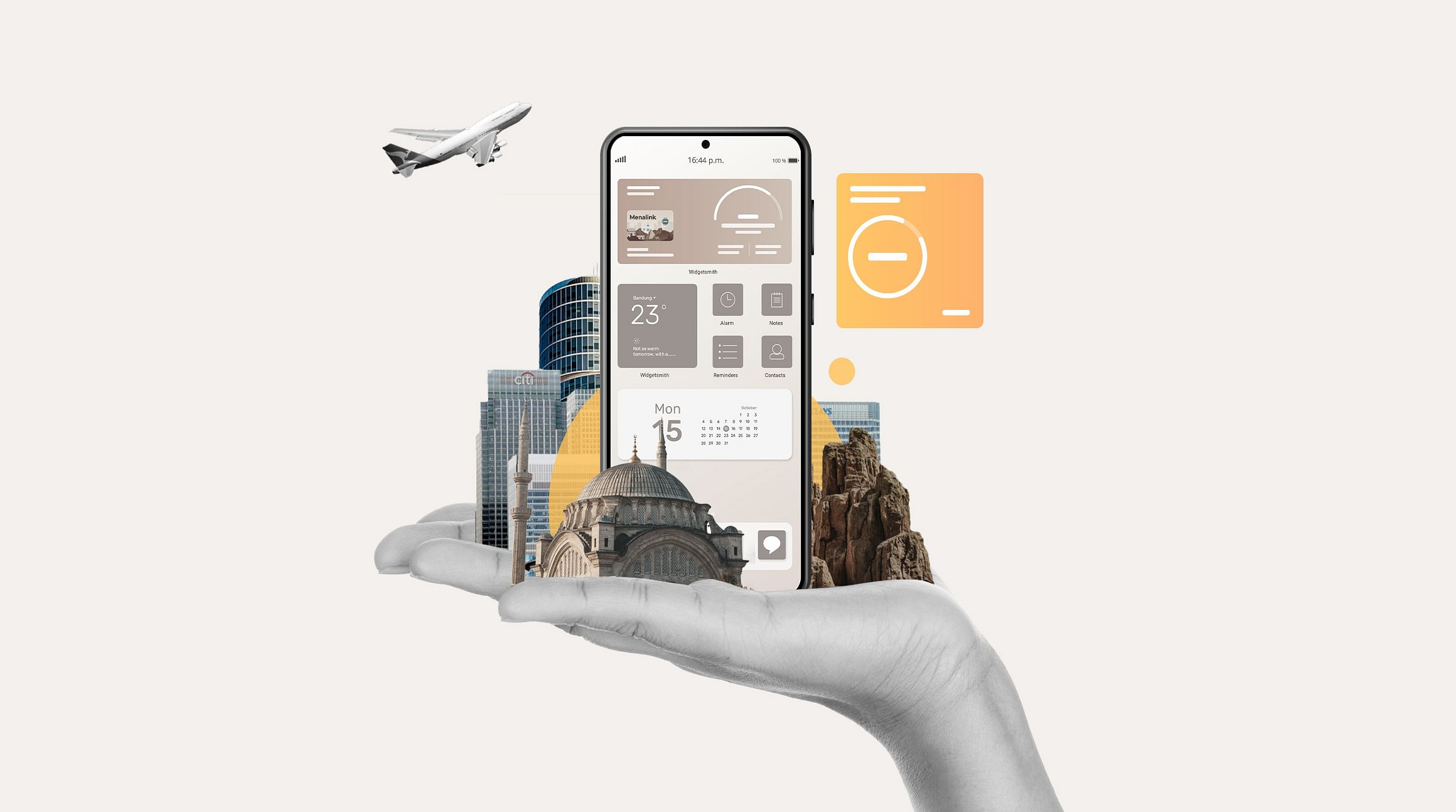 You need your smartphone to stay connected, especially when you're abroad. But unexpected roaming fees can make mobile data a nightmare. Not to worry – we've pulled together a go-to guide for using data when you travel. Give it a read to learn the ins and outs of mobile data, how much data you need when traveling, and why an eSIM is your best bet to stay connected abroad.
Jump to: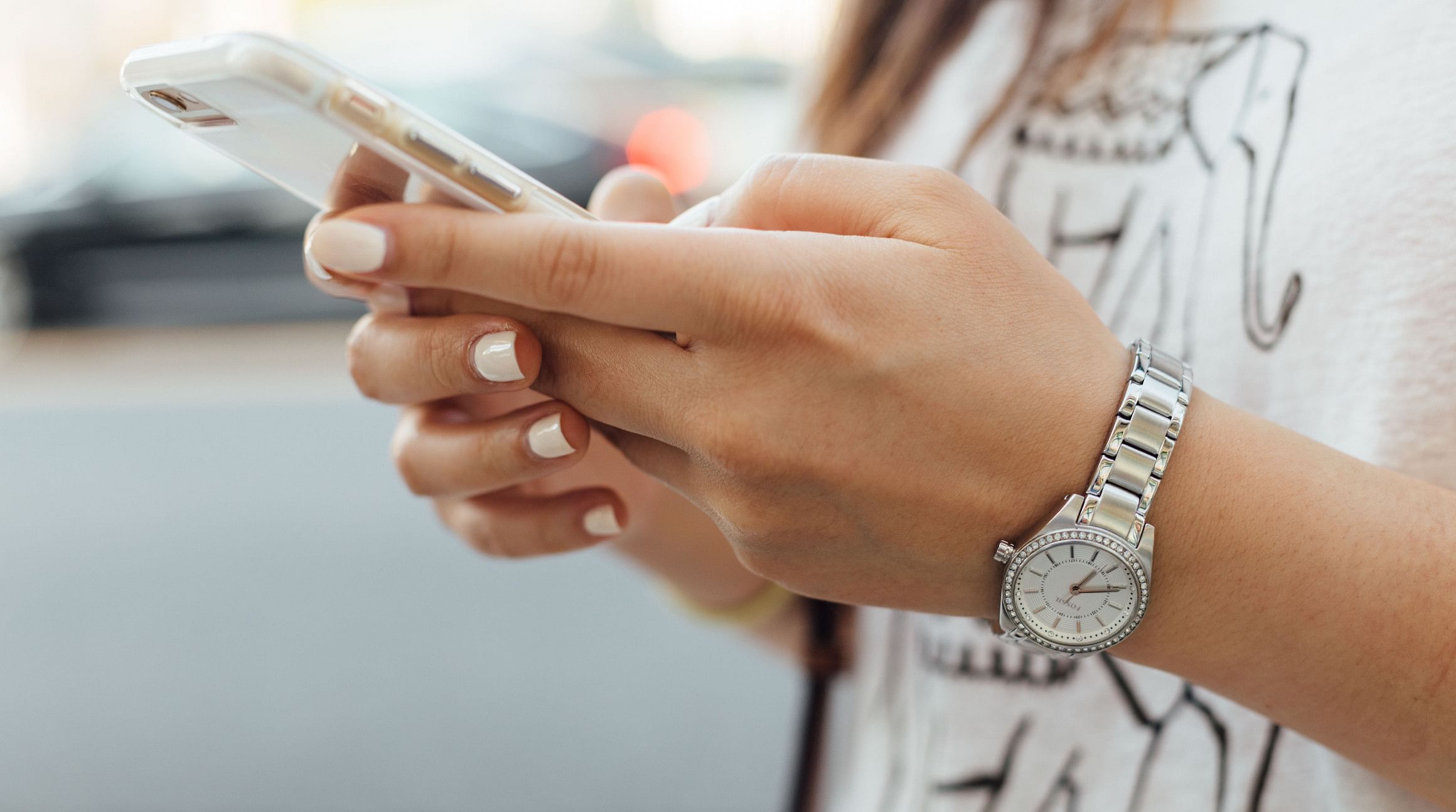 What Is Mobile Data?
Mobile data (or cellular data) is any information your device sends or receives using a cellular connection. It enables you to connect to the internet and relies on cellular signals rather than a traditional fiber, cable, or DSL connection. 
How Does Mobile Data Work?
Mobile data transmits via a 3G, 4G, or 5G cellular network. The data you send (upload) or receive (download) broadcasts to or from your nearest cell tower. The "G" in 3G, 4G, and 5G stands for "generation," and each generation sets a new standard for data transmission.
How Is Mobile Data Measured?
Mobile data is measured in kilobytes (KB), megabytes (MB), and gigabytes (GB). Smaller units add up to larger units, like so: 1000KB = 1MB and 1000MB = 1GB. Anything requiring your device to send or receive internet data uses KBs, MBs, and GBs.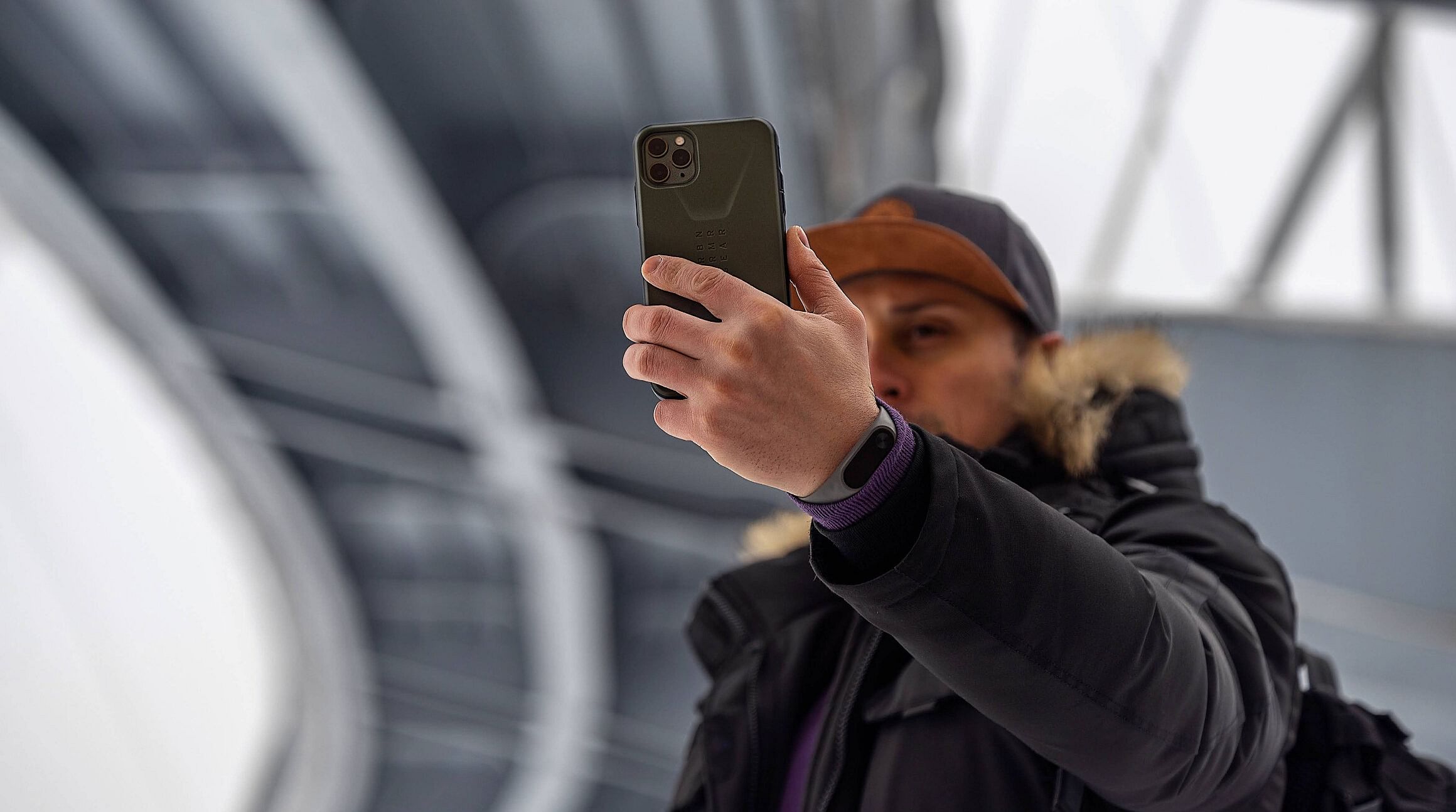 How Much Data Do I Need?
The data you need depends on how you use your device. Remember, any activity that sends or receives information through a cellular network will dig into your mobile data. Light data users require only 1-3 GBs a month, while heavy users can use the same amount of mobile data in just one week.
Let's take a closer look at approximately how much mobile data your smartphone uses for different activities.
Browsing the Internet
Web browsing takes up the least amount of data. Each page you visit averages around 1-3MB. If you browse continuously for an hour, you'll use roughly 50MB. 
Checking Your Email
Checking your email is another relatively low-data activity. Even if you check your email daily, you'll only use up to around 20GB per email (more if you upload or download attachments).
Watching Netflix
On mobile, Netflix uses around 1GB of data for four hours of streaming time. By default, Netflix balances data usage and video quality, helping to limit the amount of data you use while streaming. If you want to watch in HD, you'll use up 1GB every 20 minutes.
If you're traveling and want to watch your favorite show en route, be sure to download it ahead of time. Here's how to download a Netflix show:
Open the Netflix app.
Select the episode or movie you want to download.
Tap Download. 
Streaming YouTube Videos
YouTube uses around 500MB per hour while streaming in standard definition. If you want to stream in 4K, you'll use up to 16GB per hour. The app lets you set your resolution, making it super simple to reduce your data usage: 
Open the YouTube app and tap your profile.
Tap Settings.
Tap the Data saving option and turn it on.
Using Google Maps
You're bound to use Google Maps when you're abroad. You can expect to use around 3-5MB of mobile data per hour, but there's an easy hack to use less: download your maps in offline mode. Here's how:
Open the Google Maps app and search for your destination.
Open the Information tab at the bottom.
Tap the three dots in the top right corner, followed by Download Offline Map.
Streaming Music on Spotify
The right playlist is a travel essential. With Spotify's default setting, you'll use around 43MB of data per hour. Not to worry – you can download your music ahead of time to listen to it offline. Here's how to download a song on Spotify:
Open the Spotify app.
Select the album or playlist you want to download.
Tap the Download icon.
Scrolling Social Media
The amount of data you spend scrolling social media depends on the type of content. For example, a video app like TikTok will use much more data than Twitter or Facebook.
Tech Advisor and other sources give an approximation of much data each social media network uses over an hour:
Twitter: 360MB
Facebook: 480MB
Instagram: 600MB
Snapchat: 720MB
TikTok: 840MB
Pro tip: If you're posting on social media while you travel, wait until you're back at your accommodation to upload large files like videos.
Messaging
Whatsapp and Facebook Messenger use around 50MB of data per hour. Keep in mind that if you're exchanging photos, videos, and/or voice notes, you'll eat into your data more quickly.
Video Calls
Video calls, on the other hand, can use up to 200-300MB per hour. It's a good idea to keep your calls short or wait until you have a Wi-Fi connection for a face-to-face conversation.
To sum it up, here's how much data these activities use. Remember, these are an approximation — your actual data usage will vary.
| Activity | Data Usage |
| --- | --- |
| Internet and email | 50MB per hour |
| Social media | 600MB per hour |
| Netflix | 250MB per hour |
| YouTube | 500MB per hour |
| Streaming music | 43MB per hour |
| Instant messaging | 50MB per hour |
| Video calls | 250MB per hour |

Find Out How Much Data You Use
The easiest way to determine how much data you need is to dive into your daily internet activities and see where you spend most of your GBs. 
Here's where to look on an iPhone:
Go to Settings > Cellular or Settings > Mobile Data.
Scroll down to see app consumption.
And where to look on an Android device:
Go to Settings > Connections > Data Usage.
Tap Mobile Data Usage.
Scroll down to see app consumption.
Limit Your Data Usage
If you're using too much mobile data, you can set up data usage limits on your smartphone. It's an easy way to keep your data activities in check.
Follow these steps to turn on Low Data Mode on iPhone:
Go to Settings > Cellular > Mobile Data.
Tap your SIM or eSIM.
Turn on Low Data Mode.
And follow these steps to turn on Data Saver Mode on Android:
Go to Settings > Connections > Data Usage 
Tap Data Saver.
Turn on Data Saver.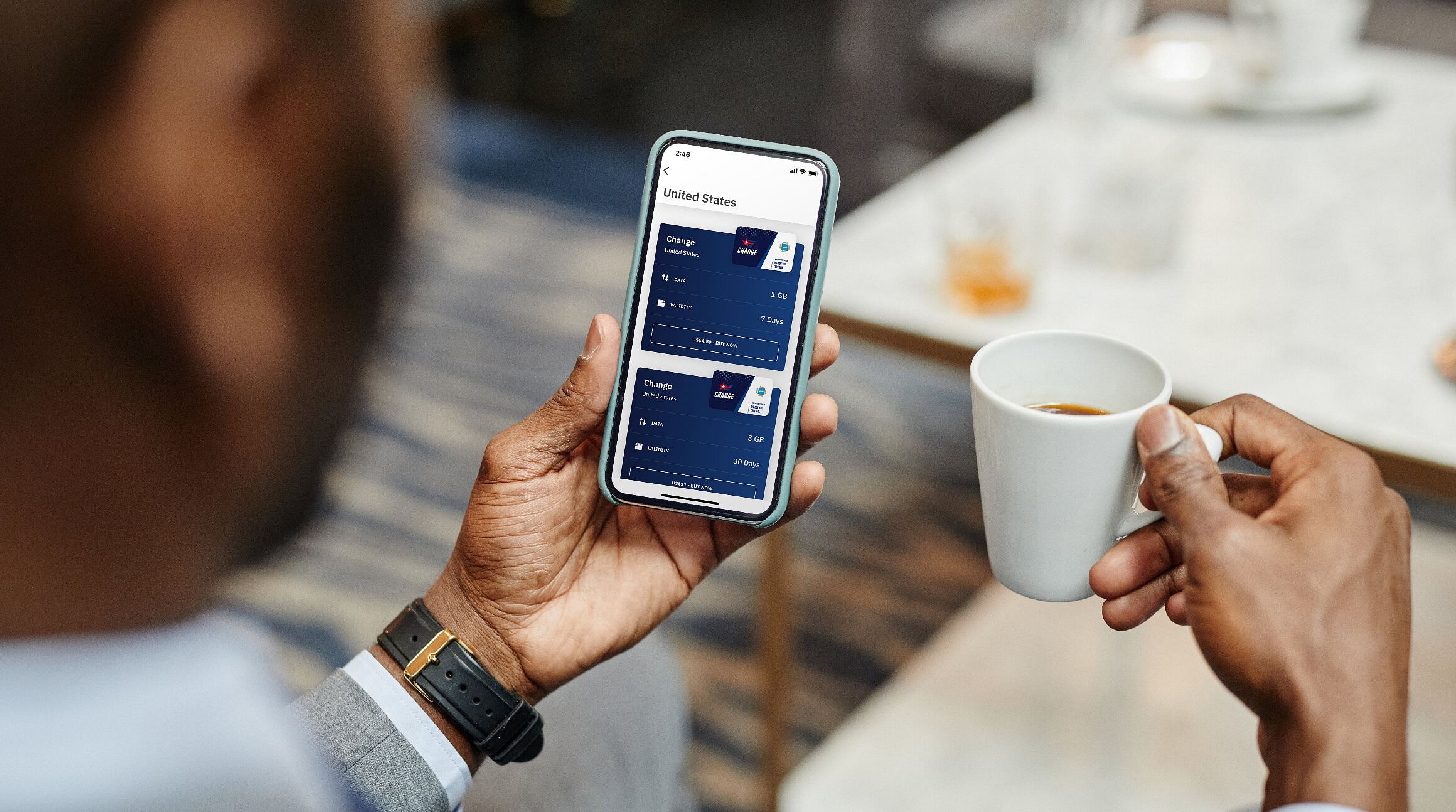 Avoid Unexpected Roaming Fees With an eSIM 
Mobile data should be the last thing on your mind when you travel. But if you're not careful, unexpected roaming charges can add up quickly.
Data roaming starts when you travel outside your home network. When you roam, you operate as a guest of a foreign provider's network, and your call, text, and data services get charged a different, usually higher, rate. If you've ever received an outrageous roaming bill, you know what we mean!
One way to avoid roaming charges is to use an eSIM when you travel. An eSIM allows you to connect like a local and access data at a fraction of the typical roaming cost. eSIMs from Airalo, for example, are prepaid — you get a set amount of data (e.g., 1GB, 3GB, 5GB, etc.) to use during your trip. You can track your data usage right in the Airalo app and top it up if you run low. 
Ready to stay connected without roaming fees? Find an eSIM for your next trip in the Airalo store.