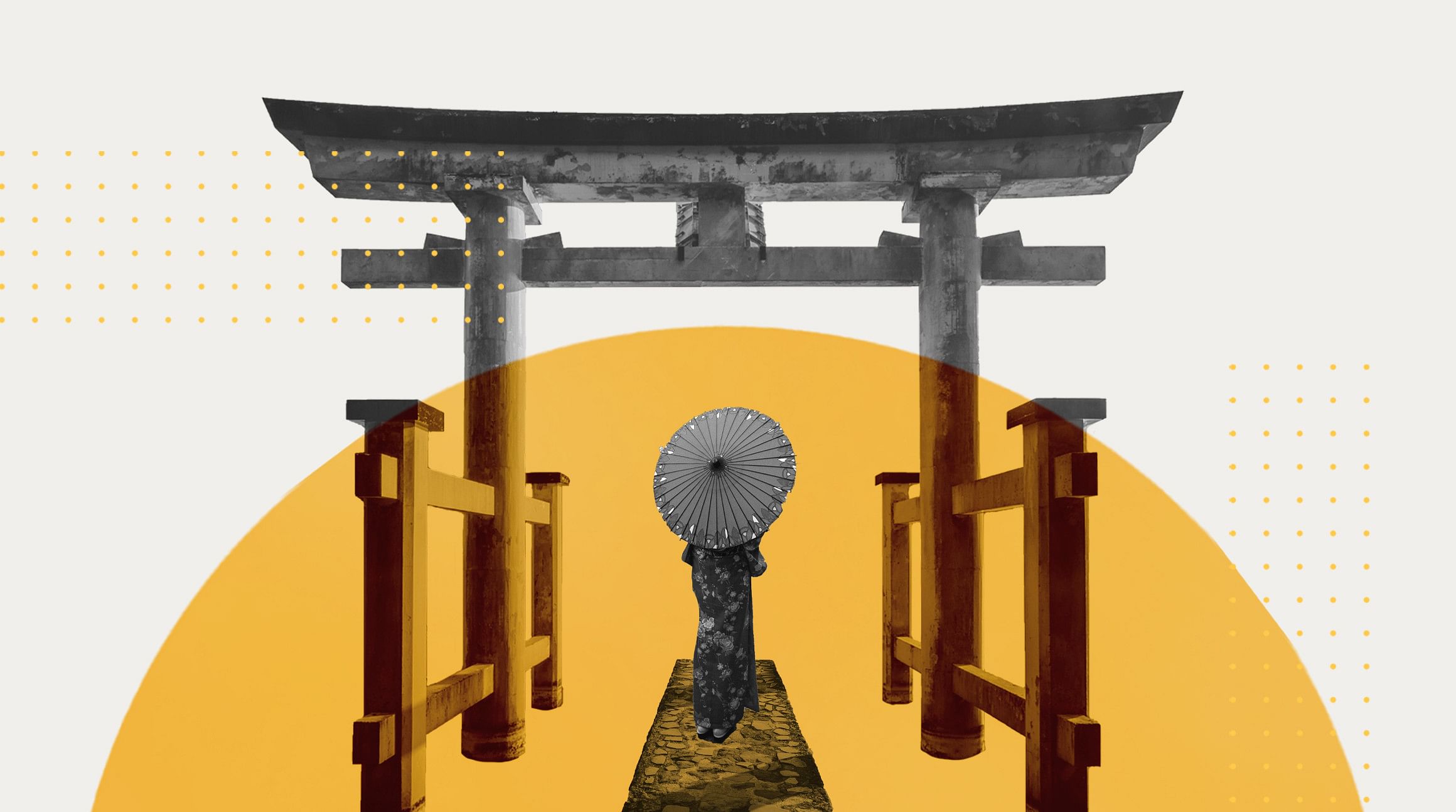 The Land of the Rising Sun is one of the top travel destinations in the world, and for good reason. Japan is a fascinating blend of rich cultural history and ultra-modern technology. There's an endless list of things to see, from spectacular landscapes and ornate shrines to megacities and bustling entertainment districts. No matter what you add to your Japan itinerary, you're bound to have an epic trip.
In this article, we'll cover all you need to plan a trip to Japan, including: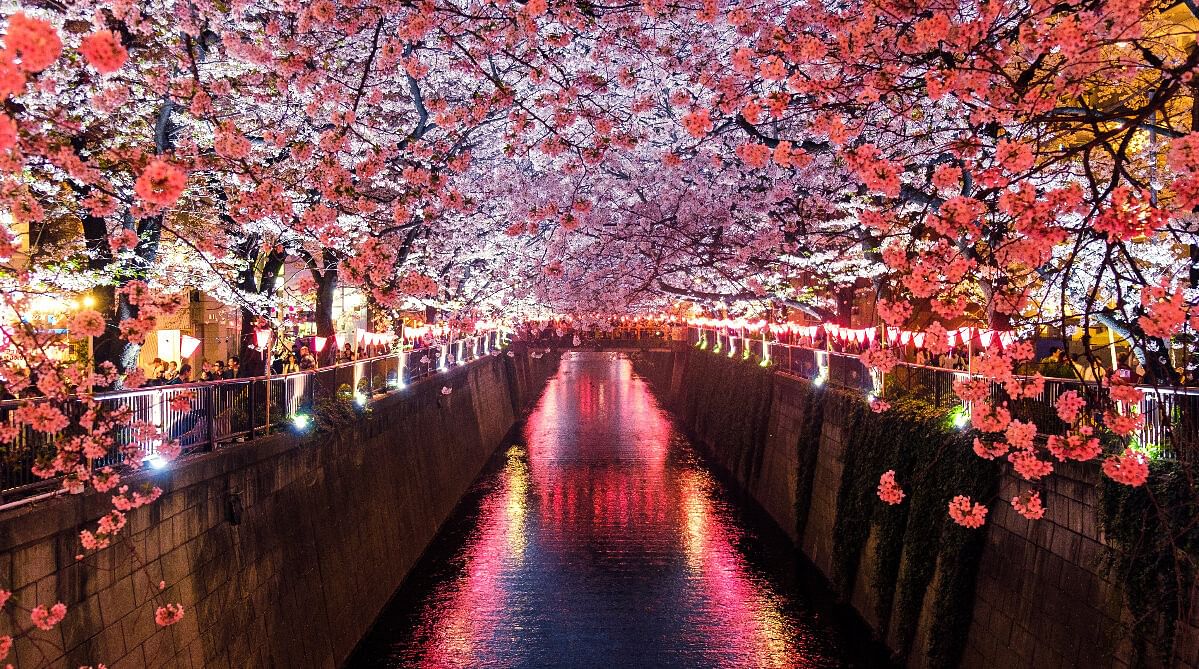 Best Time to Visit Japan
There's no bad time to visit Japan, with every season bringing something unique to your travels. No matter what time of year you visit, there's plenty to see and do in this fascinating country.
Spring (March to May) and fall (September to November) are peak tourism periods and the best time of year to visit if you don't mind crowds. Cherry blossoms bloom from April to May, and koyo (autumn foliage) season extends from September to November. These are two of Japan's most beautiful seasons but also the busiest and most expensive.
The rainy season is from June to mid-July, an excellent time for budget travel. You'll be sure to score a deal or two if you travel at this time. And July through August is your two-month window for hiking and summer festivals. If you plan to summit Mount Fuji, this is the time to go.
Winter lasts from December to March and is a fantastic time to visit if you're a ski bum after some of the world's best powder. It's the ideal time to hit the slopes in the Japanese Alps. Plus, it's the off-season in other parts of the country, meaning fewer crowds and lower prices in travel hotspots like Tokyo and Osaka.
Top Attractions in Japan
No matter what time of year you travel, you'll find plenty of once-in-a-lifetime travel experiences in Japan. Here are some top attractions to add to your Japan travel itinerary.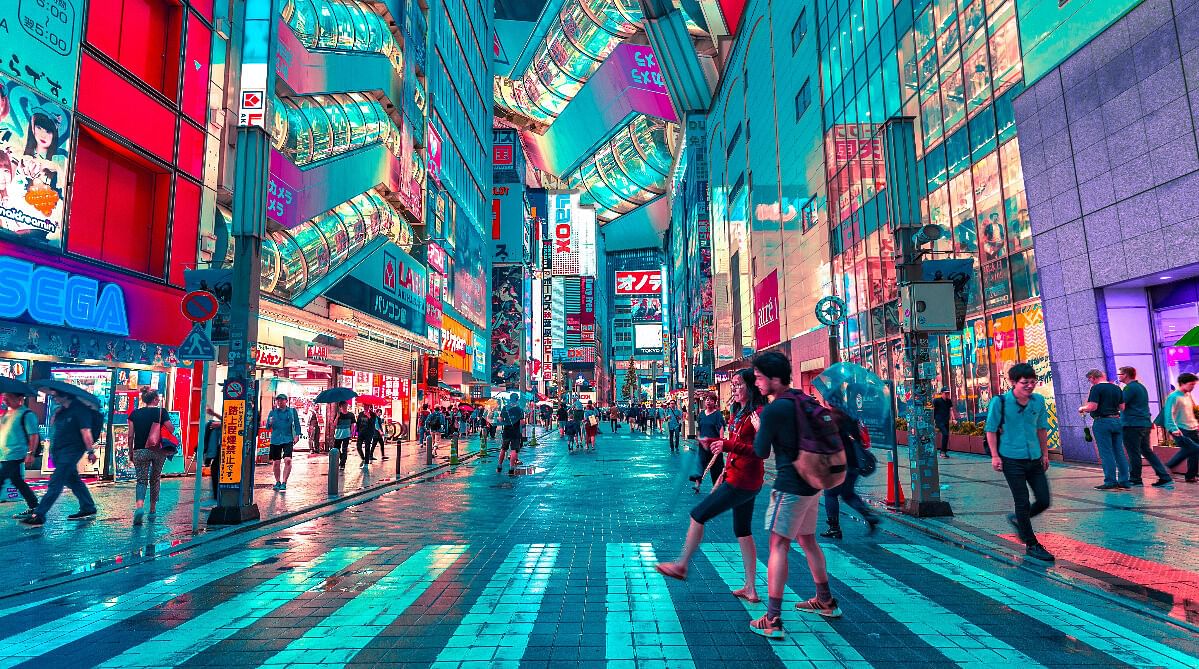 Tokyo
Tokyo is one of the top tourist destinations on the planet and the place to go for contemporary art and architecture, pop culture, and entertainment. This sprawling metropolis perfectly blends the past and future, from Harajuku and Shibuya Crossing to Meiji Shrine and Tokyo Imperial Palace.
Top attractions in Tokyo:
Meiji-jingū: Tokyo's largest and most famous Shintō shrine.
Sensō-ji: A Buddhist temple founded more than 1,000 years ago with a giant cauldron of insense kept constantly smoking.
Tokyo Imperial Palace: Tokyo's most iconic landmark, surrounded by walls, moats, and 17th-century parks.
Toyoso Fish Market: The city's most famous fish market, where you can catch live fish auctions and sample fresh sushi.
Akihabara: Tokyo's anime and video game mecca — a must for die-hard pop culture fans.
Harajuku: Wander Takeshita-dōri, the city's most famous fashion hub.
Shibuya Crossing: The world's busiest intersection is well worth a visit. Climb to the top of Shibuya Scramble Square Tower for a birds-eye view.
Golden Gai: Tokyo's most popular yokocho zone. Explore its narrow alleys lined by 250-plus hole-in-the-wall bars and restaurants.
Ghibli Museum: Even those unfamiliar with Studio Ghibli will be fascinated by this unique museum, designed by Miyazaki himself.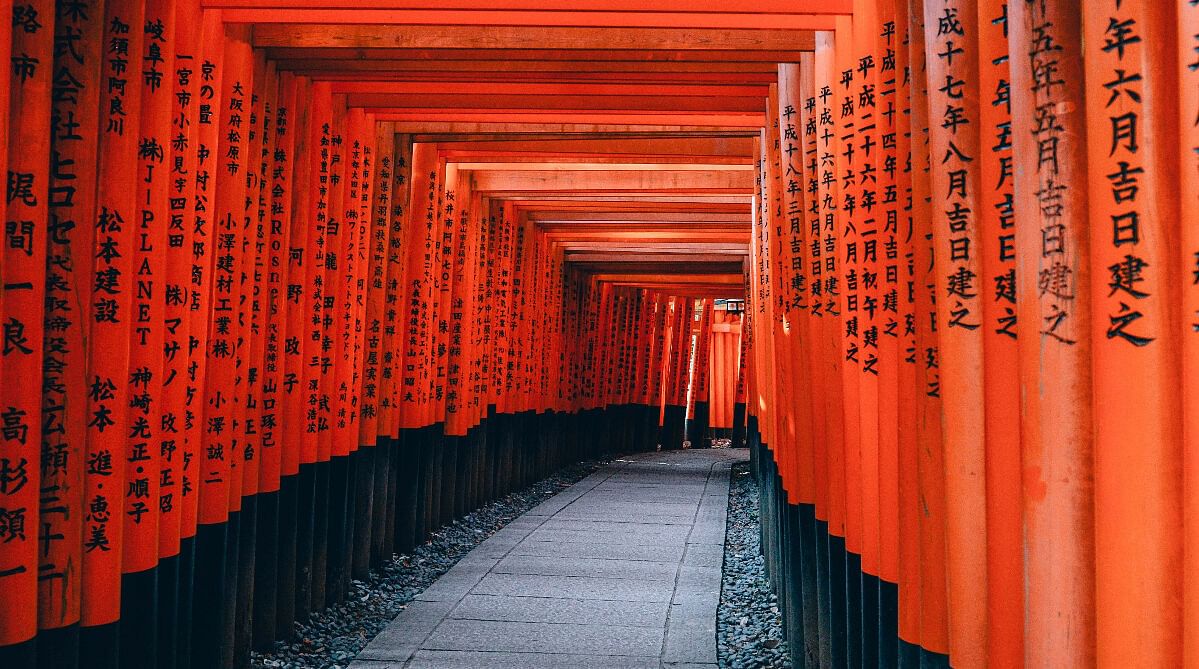 Kyoto
Kyoto is hands down one of the most beautiful cities in the world. It's the traditional counterpart to Tokyo's ultra-modern aesthetic and has long been considered the cultural capital of Japan. The former imperial city is home to thousands of temples, shrines, and 17 UNESCO World Heritage sites.
Top attractions in Kyoto:
Kinkaku-ji: Known as the Golden Temple, this ornate pavilion is covered entirely in gold leaf and is one of the country's most iconic sights.
Ginkaju-ji: The Silver Pavilion, surrounded by tranquil Zen gardens.
Kiyomizu-dera: A UNESCO World Heritage Site built in 780 CE on the grounds of the Otowa Waterfall. The falls are split into three sections for longevity, academic success, and luck in love.
Fushimi Inari Taisha: Kyoto's most famous shrine, with thousands of red torii gates winding through the forest around Mt. Inari.
Gion: The Geisha district with classic wooden architecture, charming backstreets, and traditional teahouses.
Arashiyama Bamboo Grove: A must-see. Trails wind through this dense bamboo grove, leading to Ōkōchi Sansō villa.
Day trip to Nara: Nara was Japan's first permanent capital and is home to several World Heritage sites, including the Daibutsu-den (Hall of the Great Buddha) at Todaiji.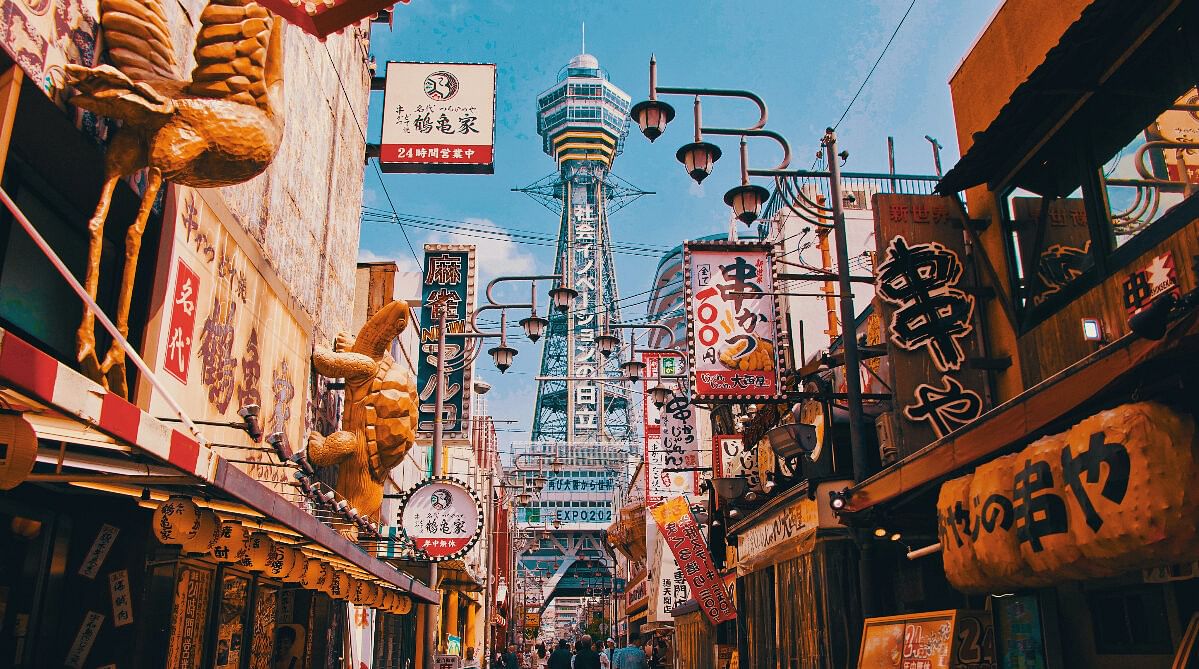 Osaka
Osaka is Japan's third-largest city, its oldest merchant center, and an absolute must for foodie travelers. It's the country's street food capital, with the unofficial slogan "kuidaore" (eat 'til you drop). While there, be sure to try Osaka's signature dish, takoyaki (grilled octopus dumplings).
Top attractions in Osaka:
Dōtombori: Here, you'll find the city's best food and liveliest nightlife (think LED lights, animated billboards, and flashing video screens).
Osaka-jō: Once the country's largest and most important fortress, built in 1586 with the help of 100,000 workers. Head to the 8th-floor observation deck for a panoramic view.
Shitennō-ji: Japan's first Buddhist temple, dating back to AD 59.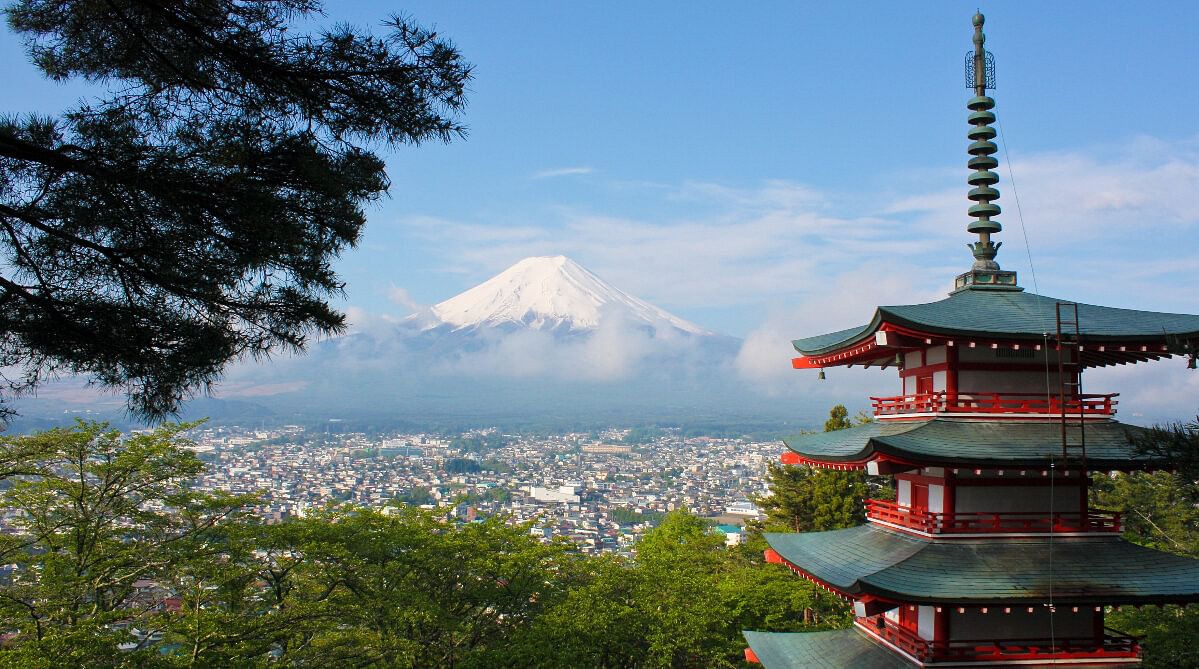 Mt. Fuji
Mount Fuji is another attraction to add to your Japan travel itinerary. This UNESCO World Heritage Site is a sacred volcano stretching 3,776 meters high. Its iconic landscape has inspired Japan's most famous painters and poets and attracts more than 300,000 visitors annually.
Top attractions in Mt. Fuji:
Fuji Subaru Line 5th Station: This is the entrance to Yoshida trail and the most popular base for climbers.
Kawaguchiko Lake: Here, you'll find picture-perfect views of Mt. Fuji, with the majestic peak reflected in the lake waters.
Chureito Pagoda: A beautiful five-storied red pagoda with the mountain as its backdrop.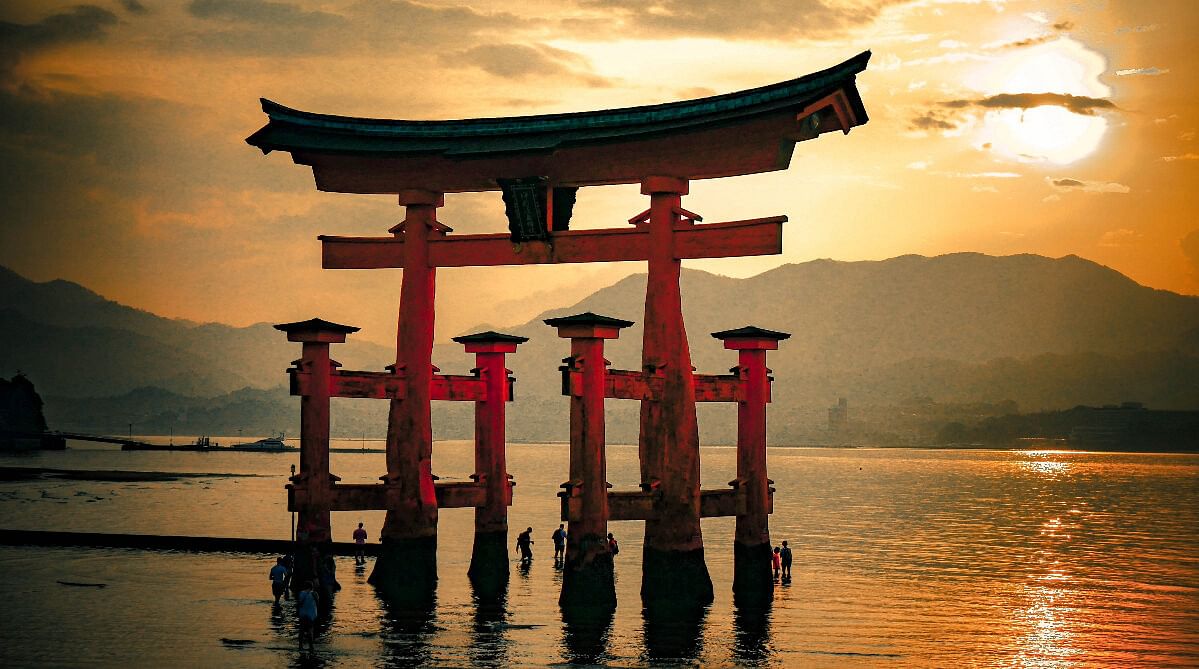 Hiroshima
Hiroshima is an important site to visit during any trip to Japan. A visit to this beautiful city is an opportunity for reflection, with several monuments, memorials, and museums dedicated to its tragic past. It's also the gateway to Itsukushima Shrine on nearby Miyajima island.
Top attractions in Hiroshima:
Hiroshima Peace Memorial Museum and Park: The epicenter of the atomic blast, where you'll find several important monuments, memorials, and museums.
Itsukushima Shrine: Visit at high tide, when its famous torii gate appears to float on the sea.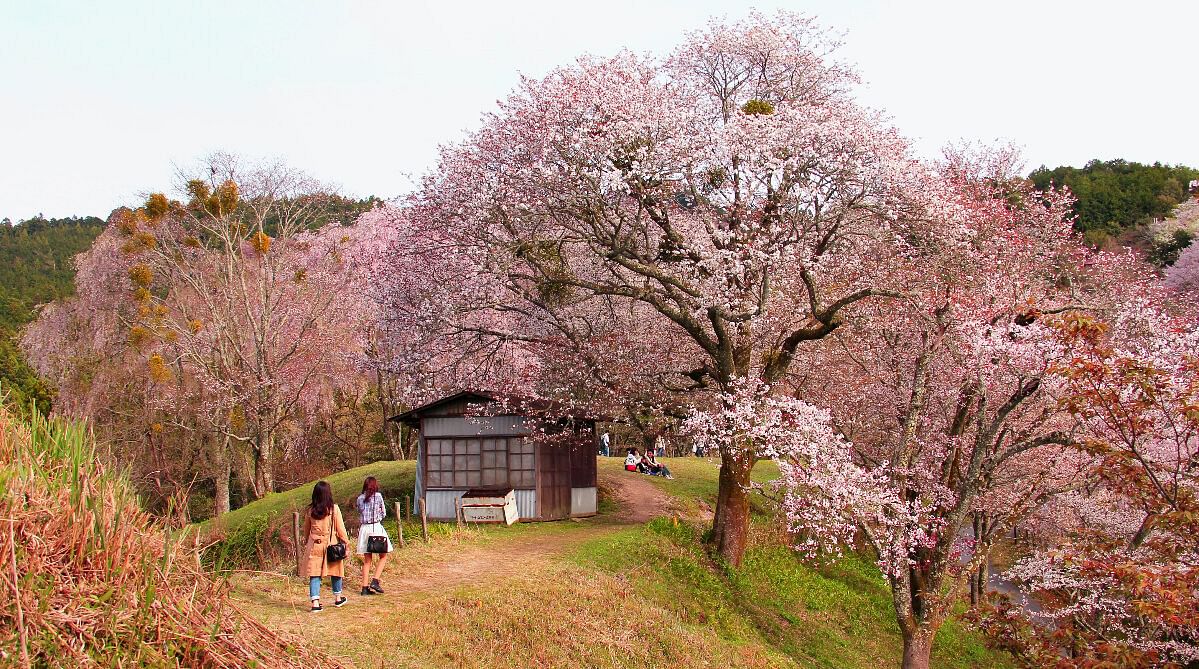 Hidden Gems
Yakushima
This small island off the coast of southern Kyūshū is the perfect site for forest bathing. Hike through some of Japan's last primeval forests, which are said to have inspired Studio Ghibli's Princess Mononoke.
Kamikōchi
Kamikōchi is the epicenter of Japanese alpinism. The Northern Japan Alps surround this highland river valley and are great places to climb, hike, and relax in mountainside onsen (hot sprints).
Yoshino
Yoshino is called "Ichimoku Senbon," meaning "a thousand cherry blossom trees in one glance," and the place to visit during cherry blossom season. Here, you'll find 30,000 cherry trees planted more than 1,300 years ago that bloom in shades of pink from early- to mid-April.
Okinawa and the Southern Islands
This semi-tropical archipelago is where you'll find Japan's best beaches. It's made up of more than 160 islands with white sand, palm trees, and turquoise waters. Ichigaki Island is a local favorite, with epic swimming, snorkeling, and diving.
Nikko
A few hours north of Tokyo, you'll find Nikko National Park. It's a UNESCO World Heritage Site and one of Japan's oldest national parks, with 103 Edo-era temples and shrines surrounded by mountains, lakes, waterfalls, and hot springs.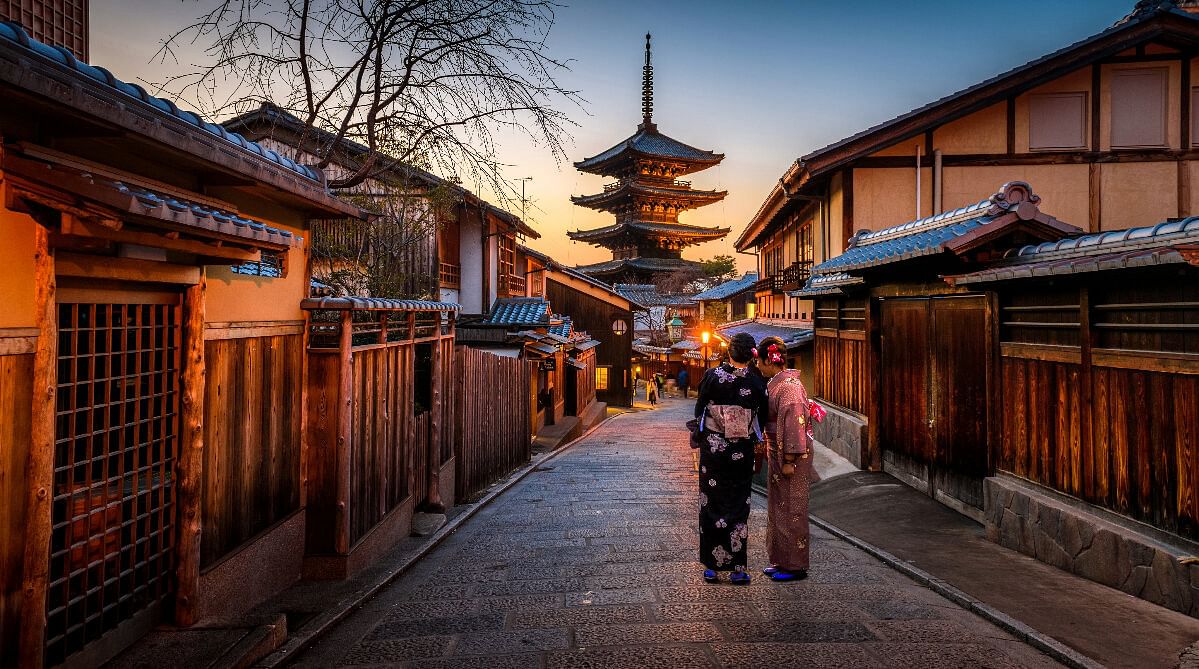 Bucket List Experiences
Be sure to add these experiences to your Japan bucket list:
Sample fresh sushi at Tsukiji Fish Market in Tokyo.
Experience the thrill of live sumo in Tokyo's Ryōgoku Kokugikan.
Snap a photo of the crowds at Shibuya Crossing.
Attend a traditional tea ceremony in Gion, Kyoto.
Stay at a ryokan, a traditional Japanese inn.
Snack on takoyaki in Dōtombori, Osaka.
Wander through the red torii gates of Fushimi Inari Taisha in Kyoto.
Hike to the summit of Mt. Fuji (or snap a photo from Kawaguchiko Lake).
Practice hanami (flower viewing) during cherry blossom season in Yoshino.
Go forest bathing in Yakushima.
Relax in an onsen (hot spring) in Kamikochi.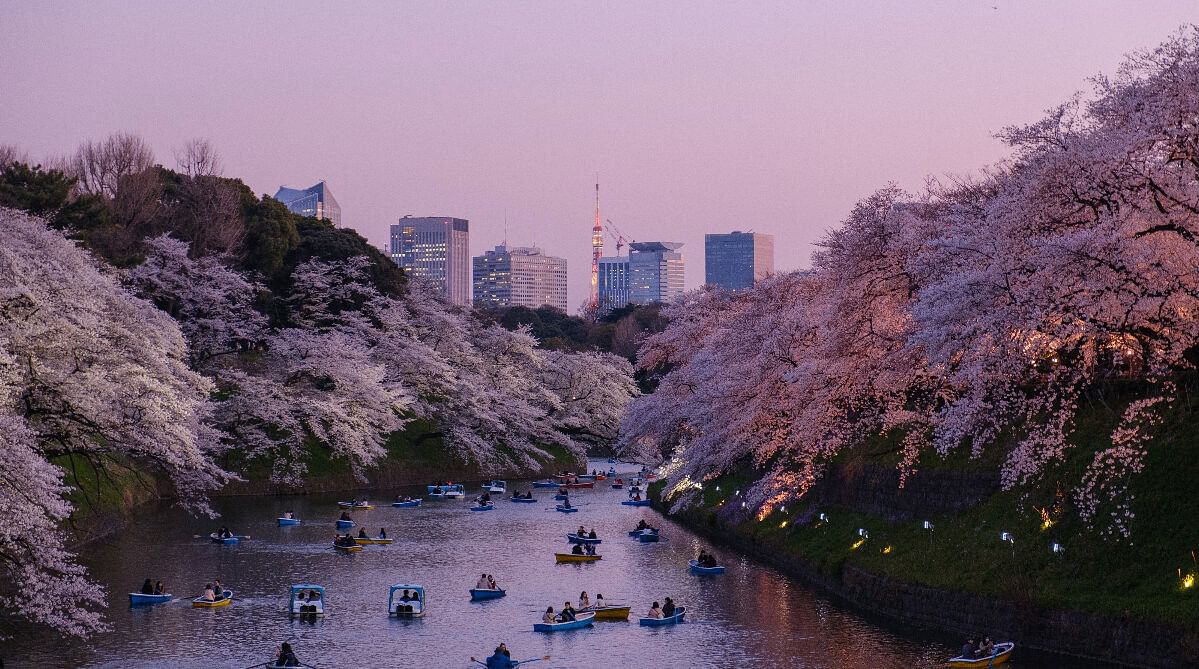 Japan Travel Tips
Here are a few travel tips to keep in mind for a trip to Japan.
Language
Japan's official language is Japanese. While you'll be able to get by with English in big cities and popular tourist destinations, it's a good idea to learn some key words and phrases for your trip.
Yes = hai
No = iie
Hello = konnichiwa
Goodbye = sayonara
Excuse me = sumimasen
Please = onegaishimasu
Thank you = arigatou gozaimasu
How much does this cost? = kore wa ikura desu ka?
The bill, please = okanjyou o onegai shimasu
Where is… = … wa Doko Desu ka?
Do you speak… = … o hanashimasu ka?
Currency
Despite its high-tech reputation, Japan is a cash country. Many bars, restaurants, and tourist attractions will only take Japanese yen. Not to worry — you can withdraw cash at the ATMs in Japan's legendary konbini (convenience stores). While there, load up on foodie staples like onigiri (rice balls), nikoman (pork buns), and obento (lunch boxes).
Plugs and Adaptors
Japan operates on a 100V supply voltage and uses the same plugs and sockets as North America: Type A (flat parallel pins) and B (flat parallel pins and a grounding pin). If you're traveling from outside of North America, it's a good idea to bring a plug adaptor.
Getting Around
By Train
Taking the train is a fast, efficient, and reliable way to travel between cities in Japan. Experts recommend getting a Japan Rail Pass, offered exclusively to tourists. It gives you unlimited travel on most JR trains, including the shinkansen (bullet train), for seven, 14, or 21 days.
By Plane
You can also travel between cities by plane. Most cities have domestic airports, and flying can be faster and cheaper than bullet trains. Japan's major carriers also offer deep discounts (up to 50%) for foreign air travel within Japan.
Public Transportation
Bus and metro in Japan's cities is fast, safe, and reliable. It's best to purchase an IC Card (PASMO, SUICA, and ICOCA are the most popular), giving you a stored value for local transport. You can use it for most metros and bus services and top it up in stations if you run low on fares.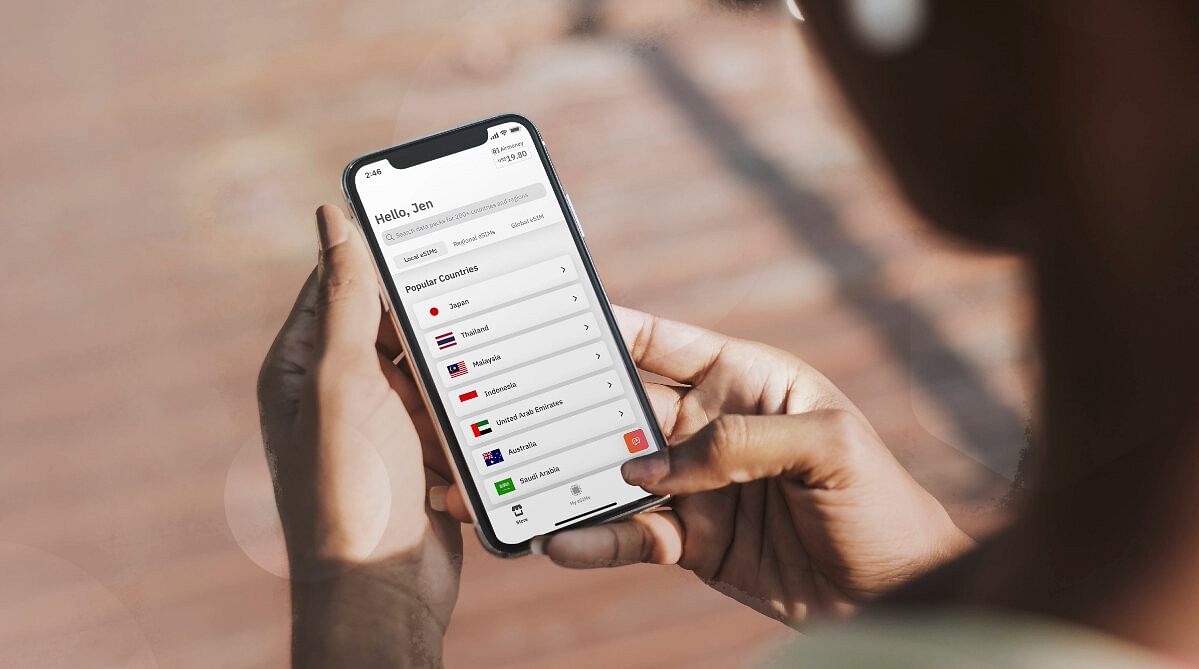 Japan eSIM: Stay Connected with Airalo
Stay connected during your trip to Japan with an eSIM from Airalo. An eSIM is a tiny SIM that's embedded in your device and works 100% digitally. You can download an eSIM plan for your destination and instantly connect to a mobile network. There's no need to find a SIM card vendor, manage multiple SIMs, or worry about roaming fees.
Here are just some of the benefits of using an Airalo eSIM:
Connect to a mobile network within minutes.
Choose from flexible local, regional, and global data plans.
Say goodbye to expensive roaming charges.
Store multiple eSIM data plans on your device.
Need more data? Top up in the Airalo app.
You're all set to plan a trip to Japan! Head to the Airalo store to browse eSIMs for Japan and 200+ countries and regions worldwide.