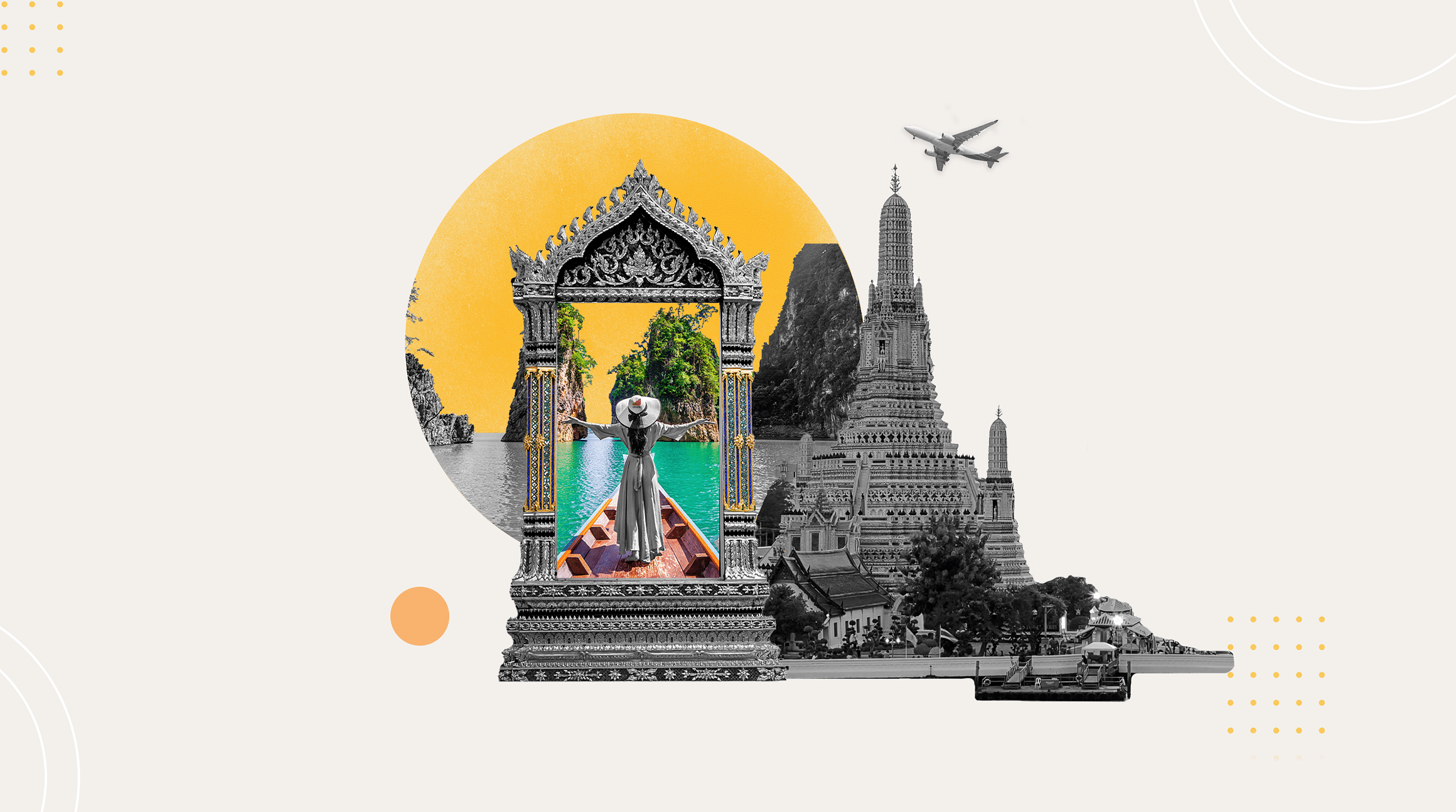 Thailand is one of the top travel destinations worldwide. With fascinating history, breathtaking landscapes, and more than 1,400 islands to visit, it has plenty to offer. But when is the best time to go? Here, we'll walk you through the best (and worst) time to visit Thailand, whether you're after a beach holiday, festival-filled excursion, or budget-friendly trip.
In this article:
Thailand's Main Travel Seasons
Thailand has three main travel seasons, each with its pros and cons:
High Season (November to March): This is when you'll experience the best climate, biggest crowds, and highest prices. The air is less humid, the sun isn't quite as hot, and the evenings are cool, making for ideal travel weather.
Shoulder Season (April to June and October): The weather is less humid and a little cooler, and you'll get some rainfall. During this time, you'll see fewer tourists and lower airfare and accommodation rates.
Low Season (July to September): This is the start of the monsoon season and the wettest three months to visit. However, you'll see the smallest number of tourists and the best travel deals.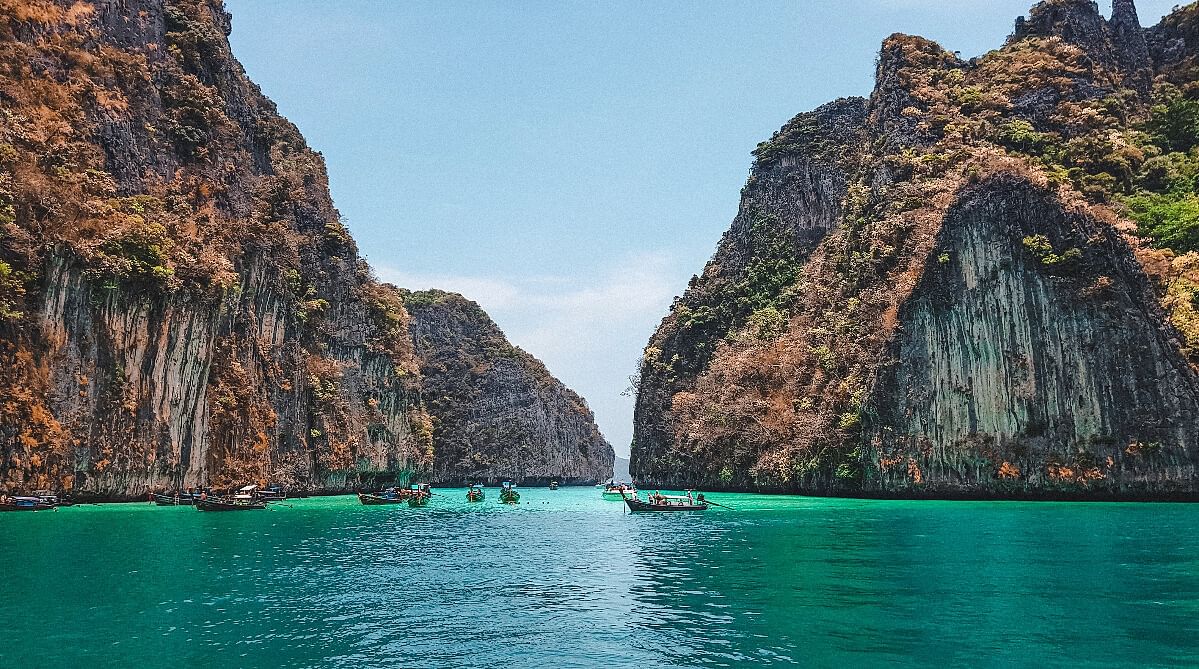 Best Time For Good Weather
For good weather, it's best to visit Thailand during the dry season, which runs from November to March. During this time of year, you'll see blue skies, warm sunny days, and less humidity. Following the monsoon season, vegetation is lush, waters are clear, and you'll have ideal conditions to enjoy all Thailand has to offer.
However, if you're traveling to the Lower Gulf (e.g., Koh Samui, Ko Pha-ngan, Koh Tao, etc.), avoid the period between September and December, when you'll experience the most rainfall. January to March is the best time of year to visit this region.
While this season brings the best weather, it also ushers in peak tourism season. There will be plenty to see and do, but you may experience crowded venues, long lines, and hefty travel rates. Keep in mind that if you travel to Thailand at this time, it's likely to be busier and more expensive.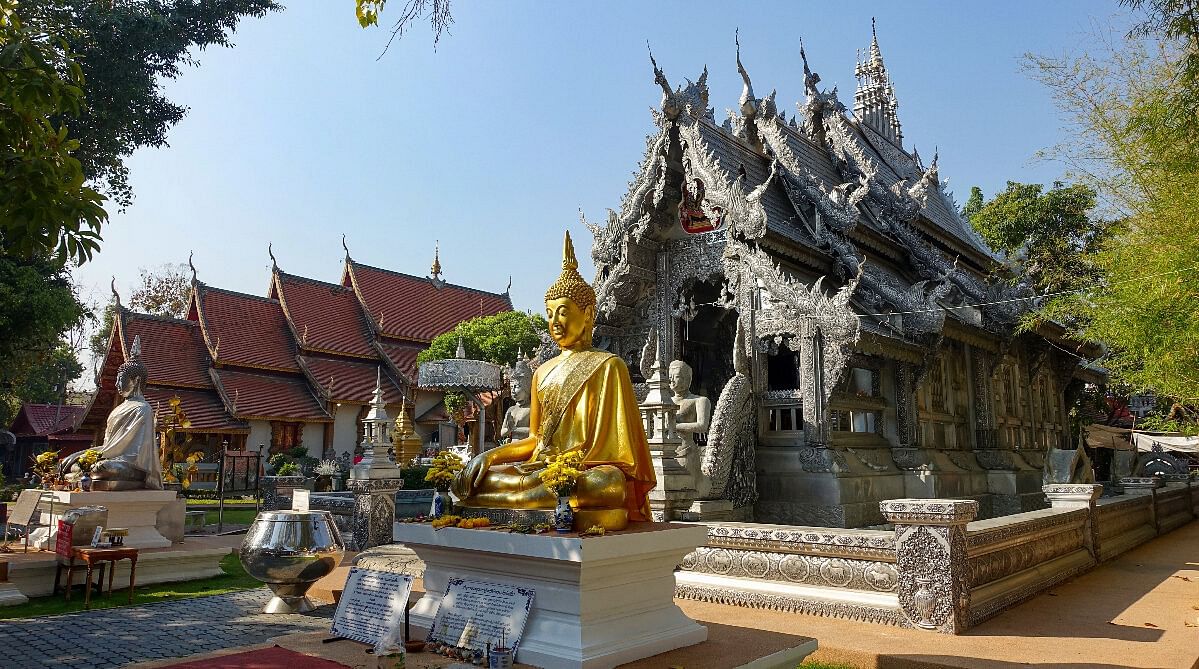 Best Time For Fewer Crowds
For fewer crowds, head to Thailand during the low season (also monsoon season) between July and September. This time of year brings a wet, muggy climate that keeps most tourists away. If you do travel, expect brief bursts of rain and days-long downpours during your stay. But you'll have a much more local experience when traveling this time of year.
Best Time For Low Prices
Thailand is a great value destination during the summer. Fewer tourists mean lower rates for accommodations and airfares. You'll have an easier time booking activities and restaurants, and more budget-friendly options will be available. However, do keep in mind that some hotels and resorts close during the off-season.
Best Time For Festivals
Thailand is known for its vibrant festivals, including the following:
Yi Peng (late November): A "Celebration of Lights" in Northern Thailand where rice paper lanterns are released into the night sky.
Loy Krathong (late November): A festival that honors the Goddess of Water by launching baskets filled with flowers and candles onto rivers, lakes, and streams.
Songkran (mid-April): This "Water Splashing Festival" celebrates Thai New Year with parades, parties, performances, and country-wide water fights.
Best Time For Diving
Thailand is also home to some of the world's best dive sites. If you're planning to scuba dive in Thailand, consider these dates:
East Coast: You'll experience great diving year-round.
Andaman (West) Coast: Best between November and April when you'll have calm seas and clear visibility.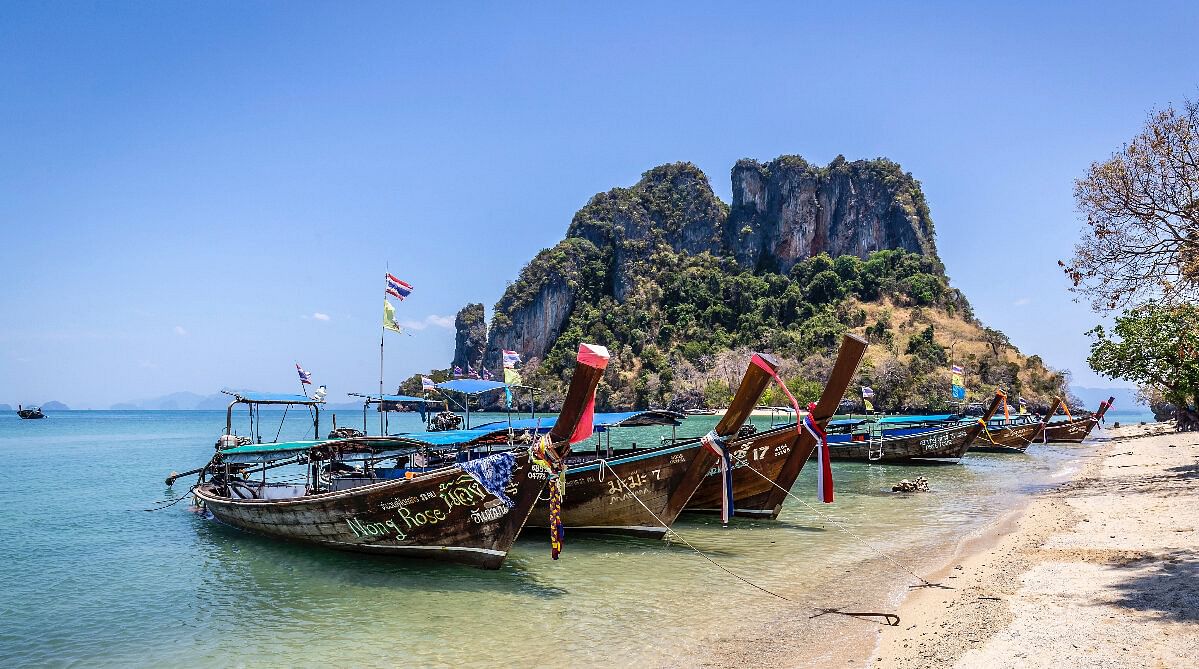 Best Time For Island-Hopping
One of Thailand's best travel activities is island-hopping in the East or West Coast islands. Here's when is best, depending on which coast you visit:
Andaman (West) Coast: Visit Phuket, Phi Phi, Ko Lanta, and other West Coast islands during the winter months. December and January are optimal times when fresh weather, sunshine, and minimal rainfall make for an ideal beach holiday.
East Coast: Travel to Koh Samui, Koh Tao, and Ko Pha-ngan from January to mid-March. February is the driest and sunniest month to visit.
The Worst Time To Visit Thailand
The worst time to visit Thailand is during the rainy season, from May to October. You'll experience heavy but sporadic rain in the first few months of this season, followed by persistent monsoons later on. These can disrupt public transportation, and many hotels and resorts close for the season. The upside? You'll see cheaper rates and fewer crowds during this time of year.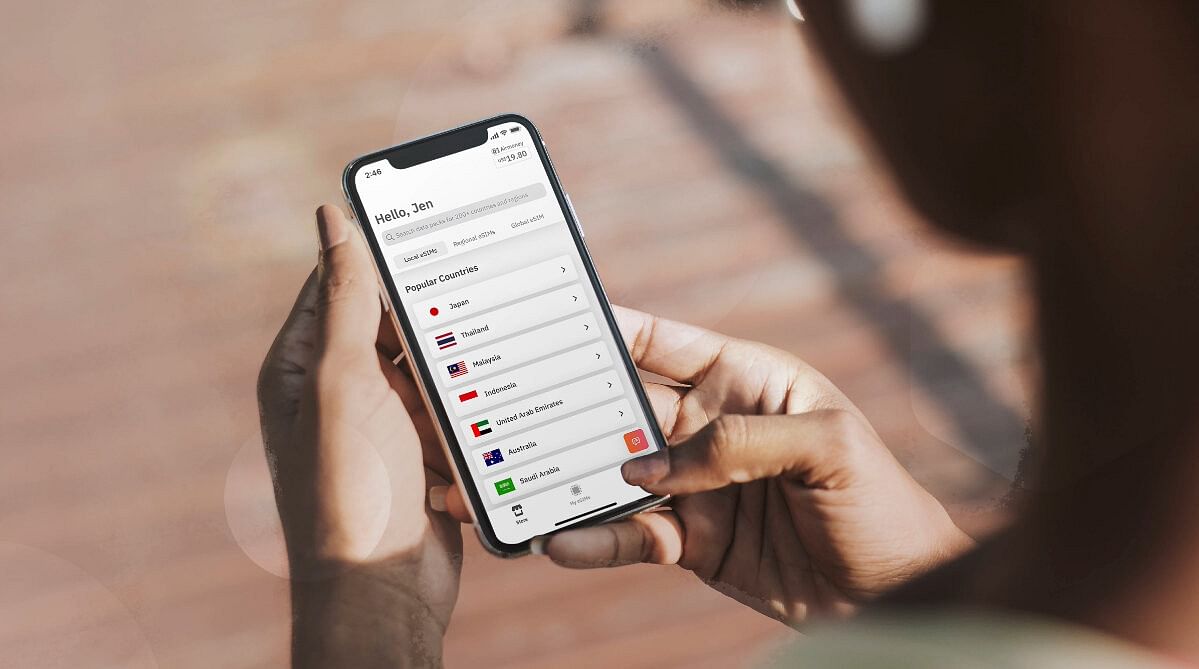 Stay Connected With an eSIM From Airalo
No matter when you travel, stay connected with an Airalo eSIM. Airalo gives you access to affordable eSIMs for 200+ countries and regions — including Thailand.
Why Airalo? Here are a few reasons to use an Airalo eSIM when you travel:
Connect to a mobile network within minutes of arrival.
Choose from flexible local, regional, and global data plans.
Eliminate the need to find a local SIM vendor.
Say goodbye to expensive roaming charges.
Store multiple eSIM data plans on your device.
Running out of data? Top up in the Airalo app.
Planning a trip to Thailand? Get a Thailand eSIM to stay connected during your trip.