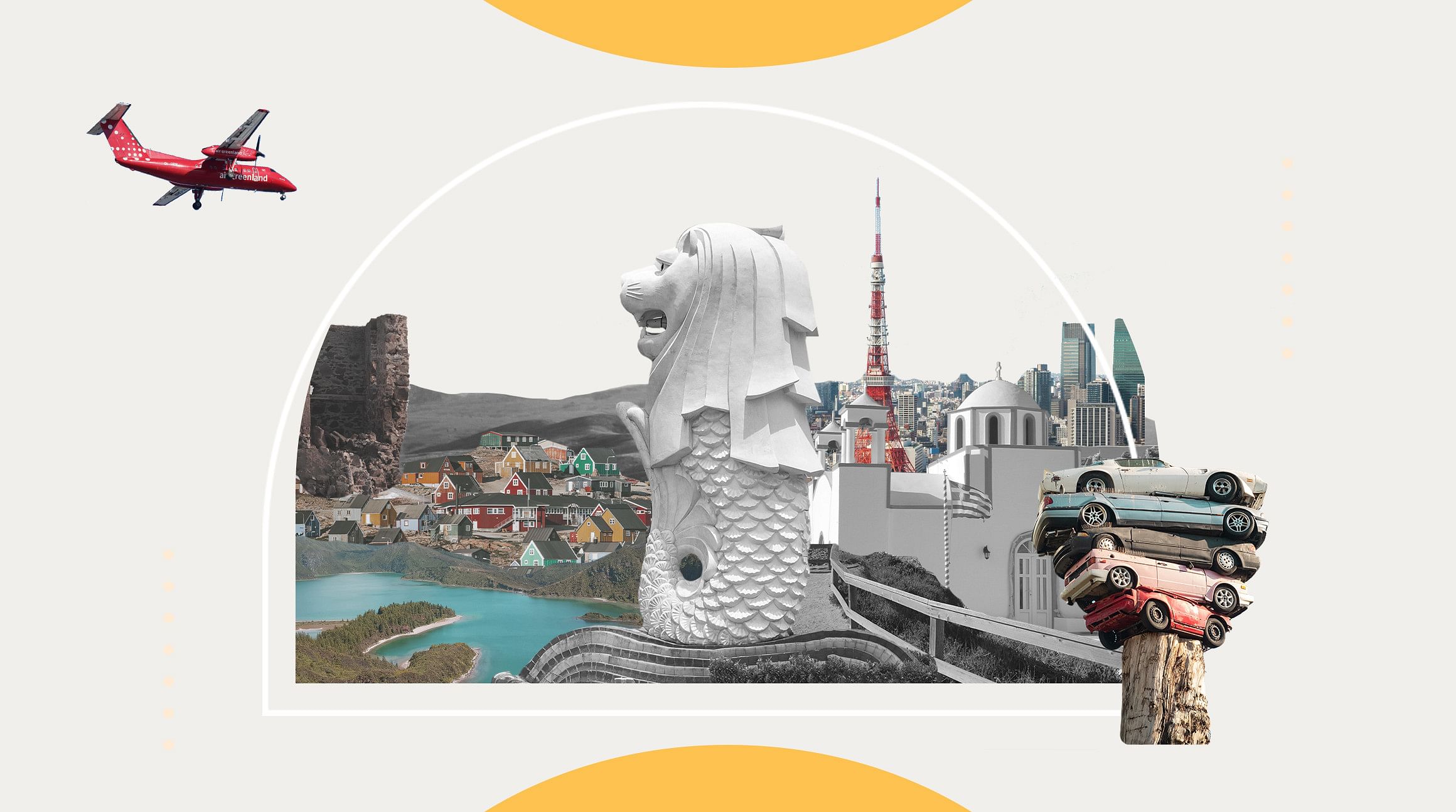 In the northern hemisphere, school's out and summer's in full swing. July brings hot weather, summer festivals, and endless opportunities to travel at home and abroad. It also rings in peak tourism season as people around the world shift into travel mode. Still, fantastic travel opportunities await, from classic summer vacation destinations to off-the-beaten-path adventures. Here are 10 of the best places to travel in July to help you narrow down the list.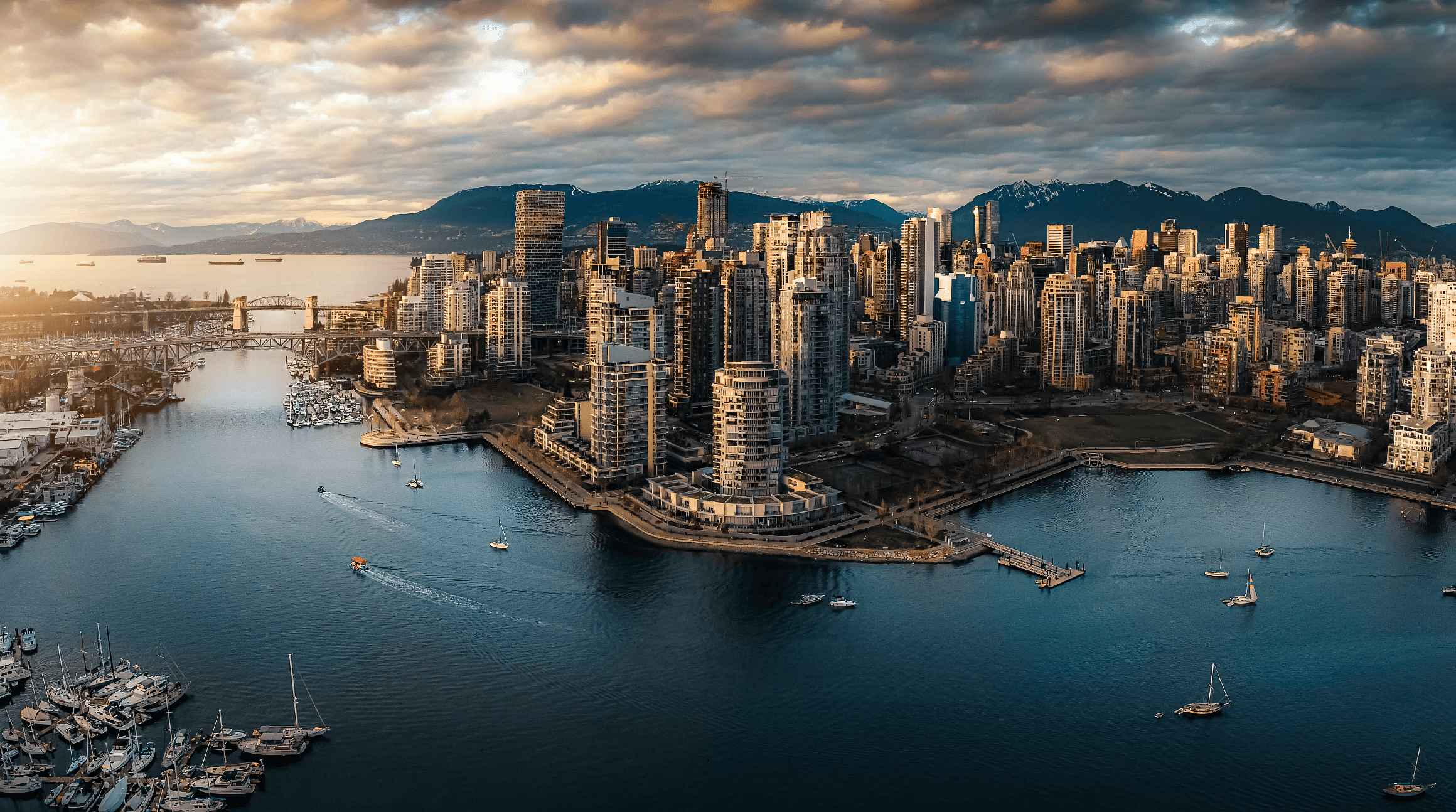 1. Vancouver, Canada
Vancouver, Canada, is first up on our list of best places to travel in July. This coastal city, backed by lush forests and stunning mountain ranges, is world-famous for its natural beauty. Outdoor activities await, and July brings the perfect conditions to explore Vancouver's beautiful backyard. But that's not all. Vancouver is also one of Canada's most multicultural cities, with a thriving arts and culture scene to dive into during your trip. 
Start with Stanley Park, a 400-hectare woodland with hiking and biking trails, beaches, and Vancouver's famous 8.8-kilometer Seawall. Hit Granville Island Public Market for a taste of the city's foodie scene (Lee's Donuts is a local favorite). For epic hikes, head to the North Shore Mountains, and stop at Capilano Suspension Bridge (one of the world's longest and highest) along the way. Then, explore the city's neighborhoods, including Gastown (the historic quarter), Kitsilano (beach-central), and Chinatown (a National Historic Site).
Planning a trip to Vancouver? Stay connected with a Canada eSIM.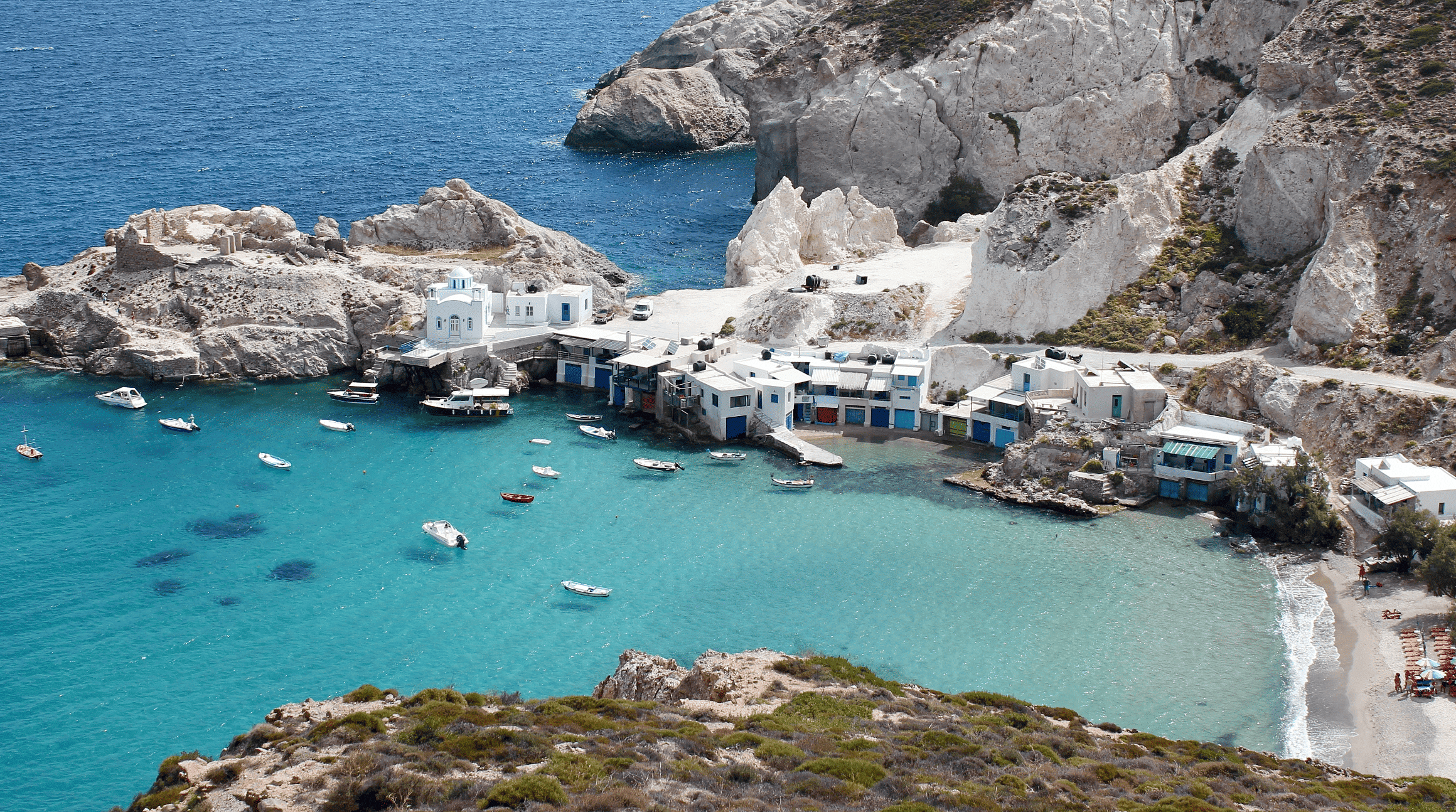 2. Milos, Greece
Milos, Greece, is the next stop on our list of best places to travel in July. This volcanic island sits at the southernmost end of the Cyclades and is a fantastic addition to a Greek Islands adventure. One of the region's most picturesque islands, Milos is home to colorful fishing villages, over 80 beaches, and surreal limestone landscapes. And it has plenty of draw for history buffs, too: It's where the legendary Venus de Milo sculpture (now housed in the Louvre) was discovered.
Visit Sarakiniko and Kleftiko for their unique white rock formations, clear turquoise waters, and sea caves. They're ideal spots to swim, snorkel, and cliff-jump. Venture to Klima, a charming seaside settlement with traditional syrmata — fishermen's houses carved into the rocks, with brightly colored doors to distinguish one residence from the next. Round out your itinerary with a trip to historical sites, including the Catacombs of Milos, the Ancient Theater, and Plaka's hilltop castle. Visit the latter at sunset for a stunning view of the surrounding landscape.
Vacationing in Milos? Stay connected with a Greece eSIM.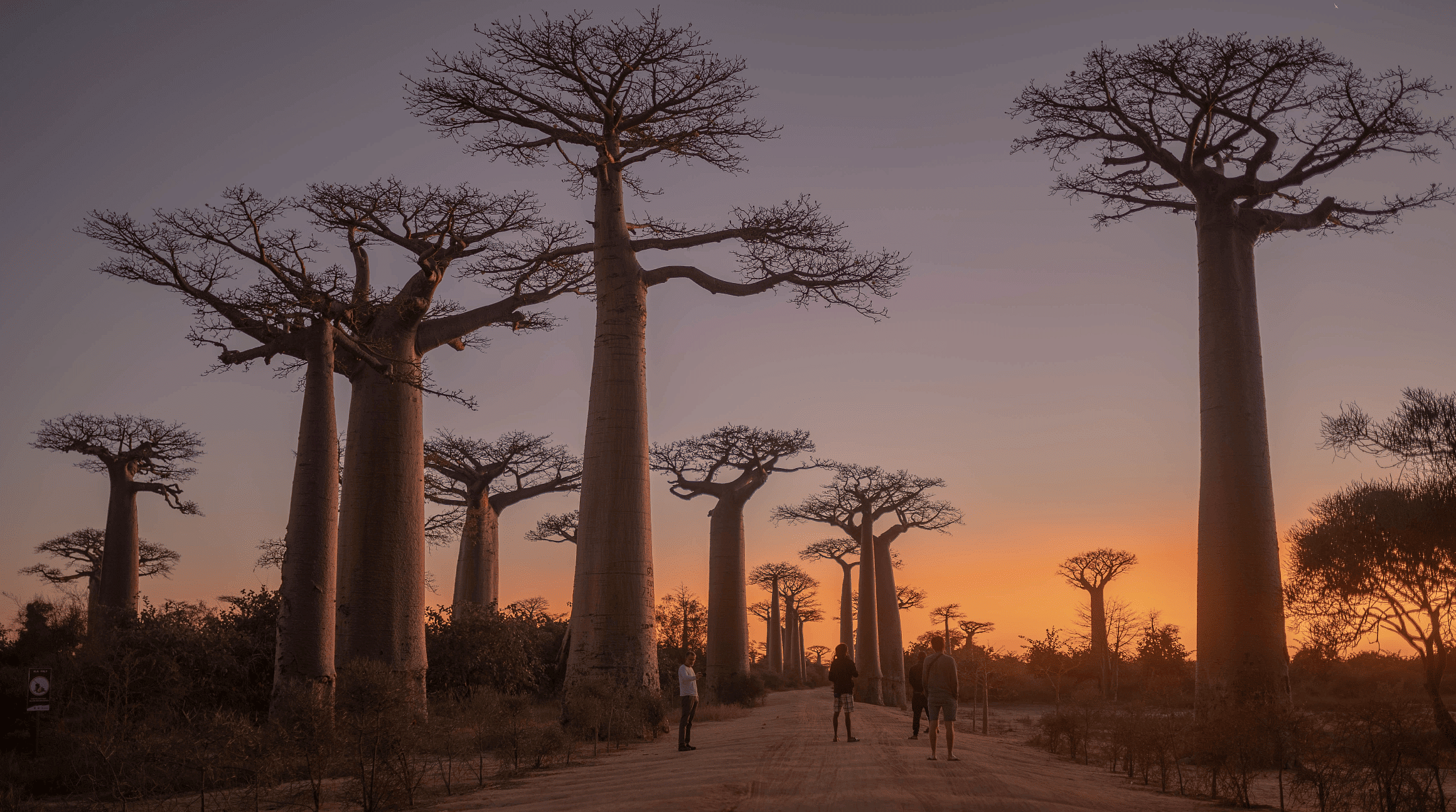 3. Madagascar
Madagascar is another one of the best places to travel in July. With cooler, dry weather, mid-summer is the ideal time to explore one of the most biodiverse ecosystems on the planet. Madagascar is home to incredible flora and fauna (90% of it endemic to the island) and otherwordly landscapes. It's an outdoor adventurists' paradise, with endless opportunities to hike, bike, climb, surf, and dive. You can explore sandstone canyons and granite tsingy formations, baobab forests and lush rainforests, deserts and coral reefs, and more in a single trip. 
Walk the iconic Avenue des Baobabs at sunrise or sunset — a short stretch of road lined on either side by gigantic baobab trees (some said to be over 800 years old). Visit Tsingy de Bemaraha, a 200 million-year-old stone forest with jagged karsts that have been sharpened over time ("tsingy" roughly translates to "place where one cannot walk"). Head to Parc National d'Andasibe-Mantadia to see Madagascar's unique wildlife, including its most famous resident: the lemur. And make your way to Île Sainte-Marie and Nosy Be to swim, snorkel, and dive.
Taking off on a Madagascar adventure? Stay connected with a Madagascar eSIM.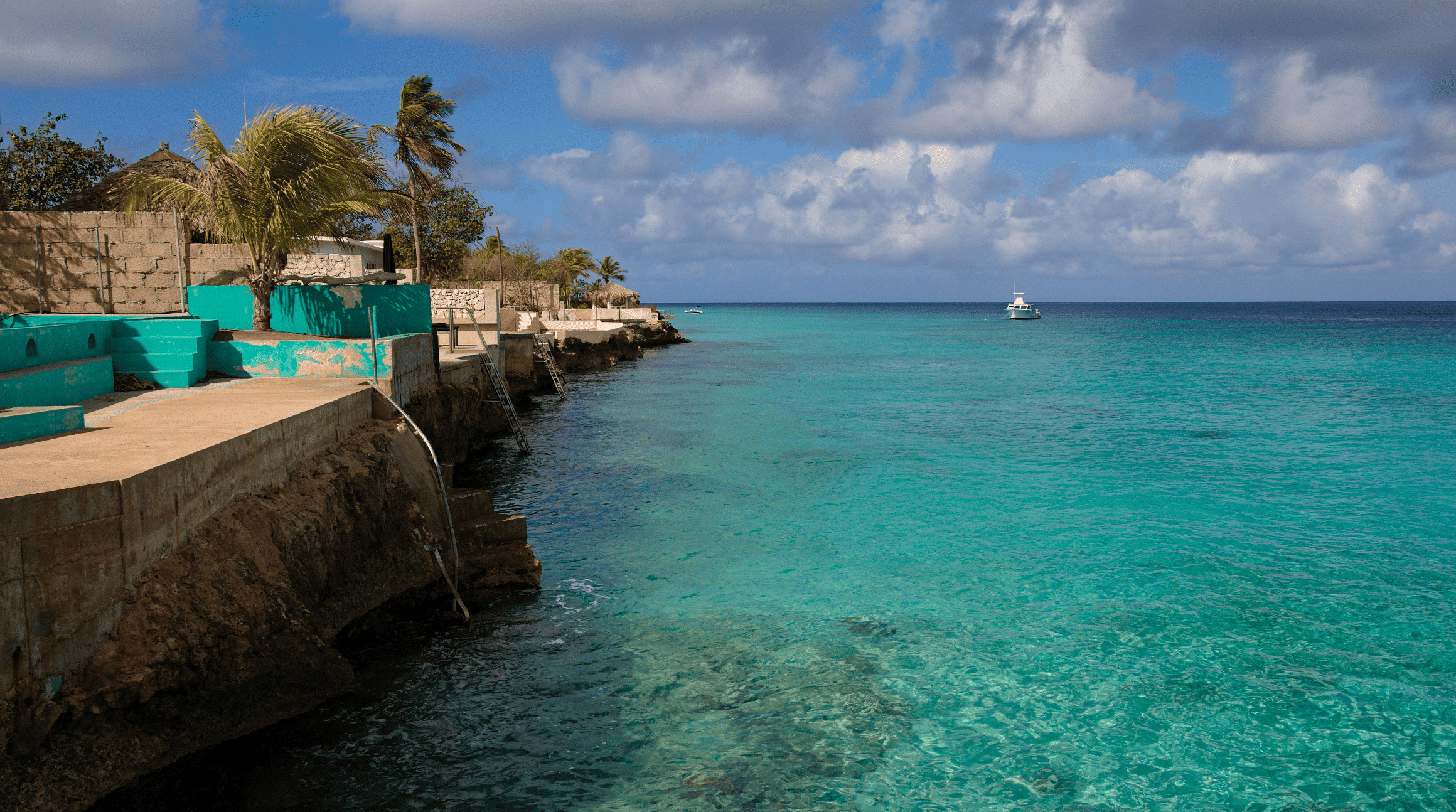 4. Bonaire
Next on our list of best places to travel in July is Bonaire in the Caribbean. Part of the ABC Islands, it's located off the coast of Venezuela and outside the Caribbean's hurricane belt. It's more remote and laid-back than its sister islands, with pristine wilderness, fewer chain hotels, and world-class snorkeling and diving. Eco-preservation has been enforced since the 1970s, and its national parks are some of the best to explore in the region. 
Start in Bonaire National Marine Park, a protected coral reef with dozens of world-class dive sites. Within the park, you'll find Klein Bonaire, a small deserted island with pristine white sands and clear, turquoise waters. Visit Lac Bay (the largest bay in the ABC islands) for some of the world's best windsurfing, and rent a glass-bottomed kayak to paddle through its mangroves. For dry-land adventures, head to Washington-Slagbaai National Park, where you'll find volcanic hills, remote beaches, and desert landscapes to explore.
Planning to dive in Bonaire? Stay connected with a Bonaire eSIM.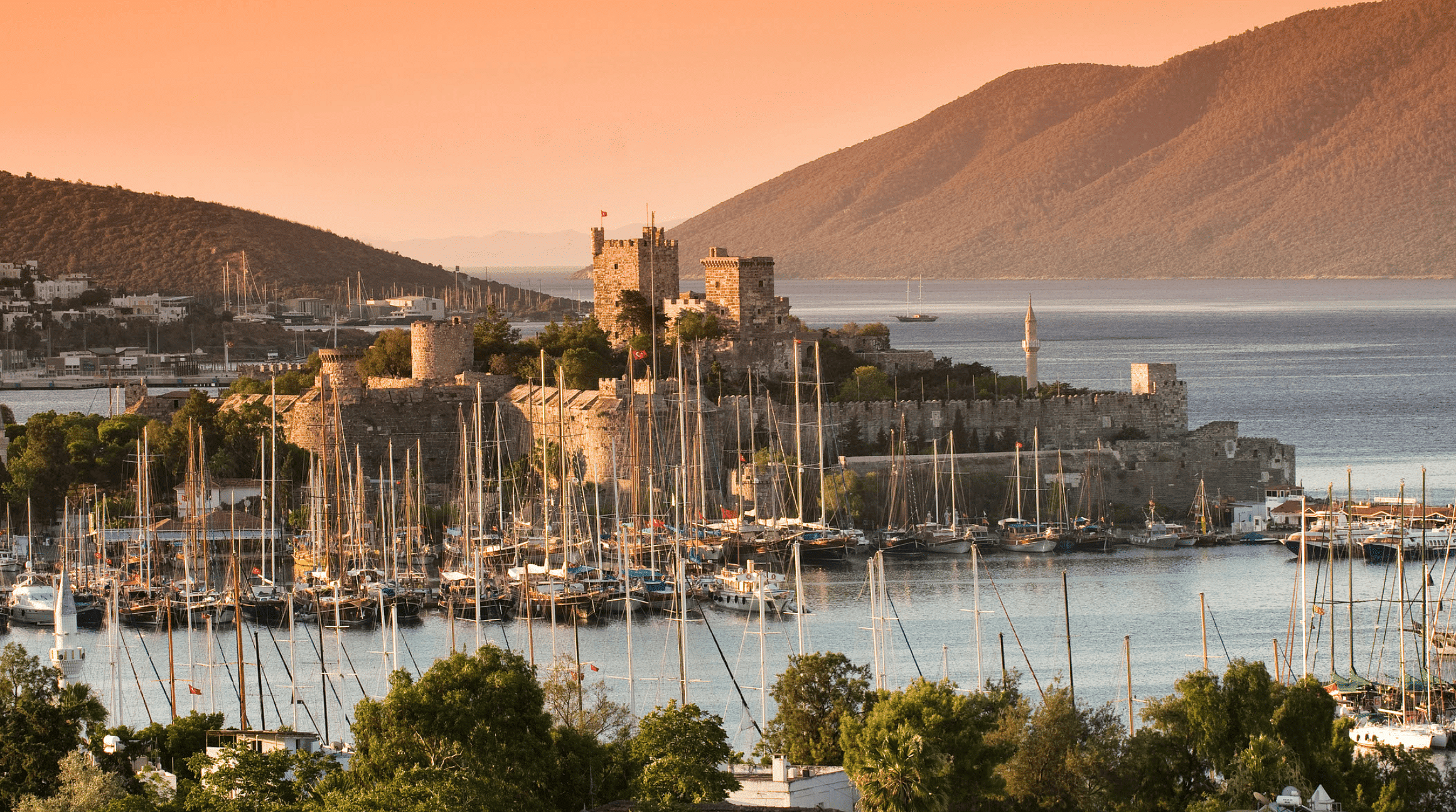 Source: The Times
5. Bodrum, Turkey
Add Bodrum, Turkey, to your list of places to travel in July. Located on Turkey's Turquoise Coast, Bodrum has it all: beautiful beaches, laidback coastal villages, and ancient ruins. Here, you'll find crystal-clear water and hidden coves, open-air markets and mouthwatering mezze, and one of the Seven Wonders of the Ancient World. July is one of the hottest months of the year to visit, but Bodrum's sea winds make it bearable.
History buffs will enjoy St. Peter's Castle, built by the Knights of St. John in the 15th century. Today, it houses the Museum of Underwater Archaeology, which exhibits artifacts from ancient shipwrecks. Venture to the ruins of Halicarnassus, where you'll find Myndos Gate and the Mausoleum, considered one of the Seven Wonders of the Ancient World. Divers can explore underwater treasures like shipwrecks, a sunken plane, and nearby coral reefs. At sunset, visit the windmills perched above the city for one of the best views of Bodrum.
Traveling to Bodrum? Stay connected with a Turkey eSIM.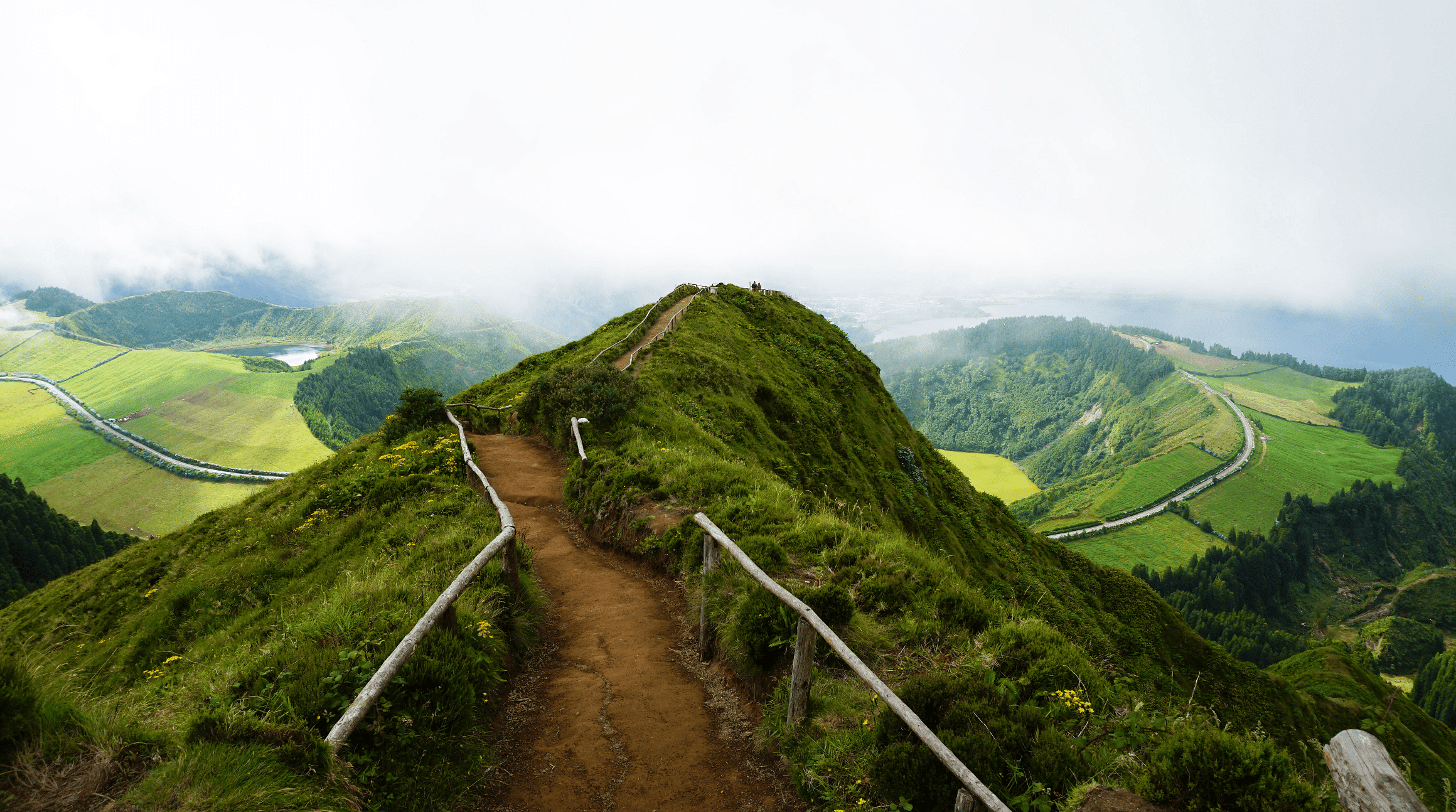 6. Azores, Portugal
Next up is the Azores, Portugal. This island paradise has been labeled the "Hawaii of Europe" for its striking natural beauty, and it's easy to see why. The Azores archipelago is composed of nine volcanic islands with lush hills, vivid crater lakes, and striking mountain peaks. It's also home to two UNESCO World Heritage Sites – Pico's vineyard and the old town of Angra do Heroismo on Terceira. Outdoor activities abound, from surfing, diving, and whale watching to hiking, biking, and canyoning. 
São Miguel is the largest island and a hub for most tourists. There, you'll find Sete Cidades (twin green and blue lakes with fantastic walking trails) and the Furnas Valley (a volcanic caldera with bubbling mud pots and thermal pools). In Terceira, explore the historic center of Angra do Heroismo, with its maritime forts, Baroque cathedrals, and underwater archaeological park. Climb Mount Pico (Portugal's highest mountain) for staggering views of the neighboring islands, and wander Criação Velha's UNESCO-listed vineyards. On São Jorge, follow the Caldeira de Santo Cristo, a traditional route leading to one of the island's most isolated fajãs.
Planning a trip to the Azores? Stay connected with an Azores eSIM.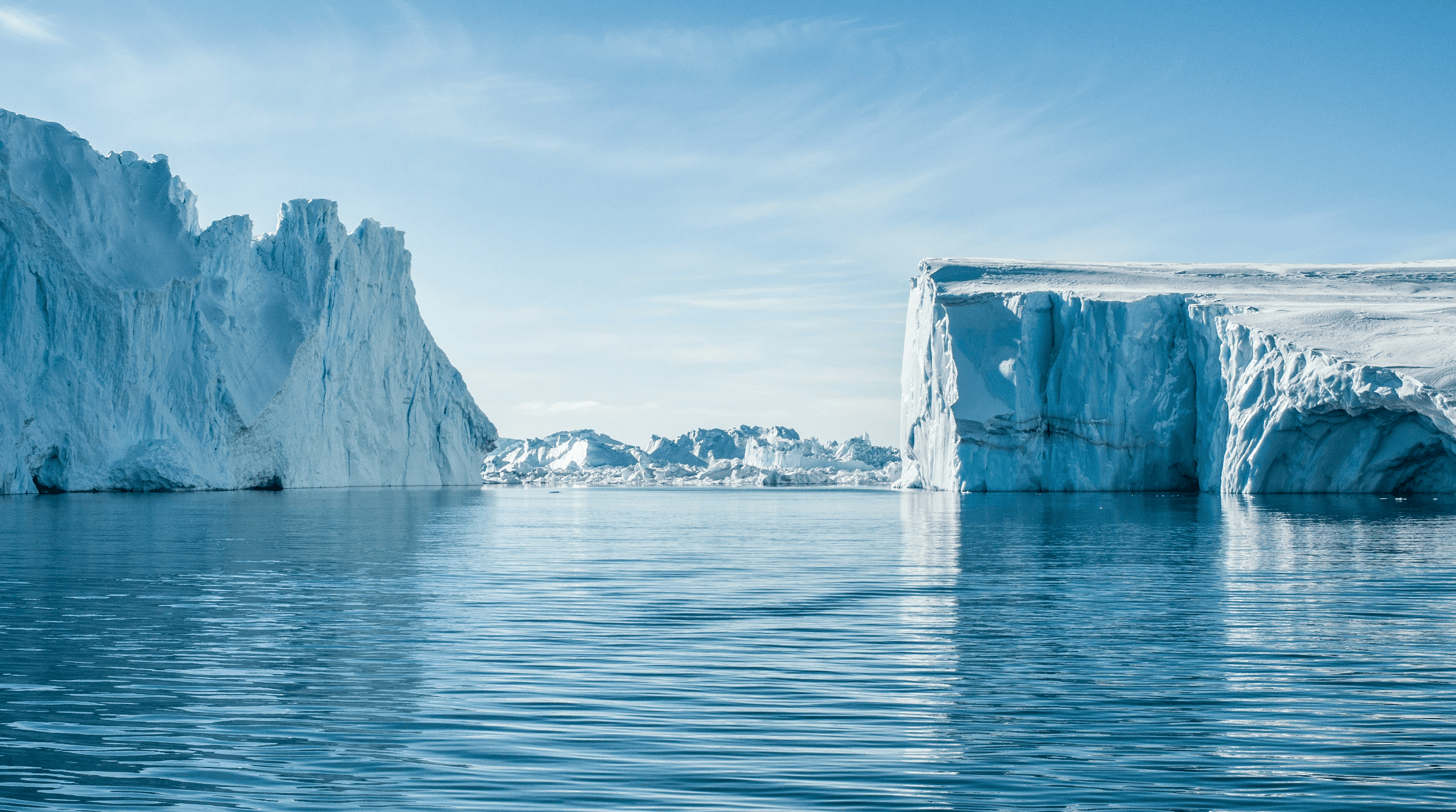 7. Ilulissat, Greenland
Another of the best places to travel in July is Ilulissat, Greenland. Ilulissat translates to "icebergs," and this remote town is famous for its UNESCO-listed ice fjord. Between mid-May and mid-July, you'll have the opportunity to experience the Midnight Sun, giving you 24 hours of daylight to explore the awe-inspiring landscape. Be sure to take a midnight boat tour to watch the bergs take on pink, orange, and purple hues. 
Ilulissat Kangerlua (Illulissat Icefjord) is the region's greatest tourist attraction. The 5-kilometer-wide Sermeq Kujalleq glacier feeds the fjord and produces 20 billion tonnes of ice per year. As you boat or kayak through the bay, you'll encounter icebergs of all sizes, some reaching up to one kilometer tall. On land, explore Ilulissat's colorful harbor, visit the Ilulissat Icefjord Centre, and follow wooden boardwalk paths to view the fjord from shore. In summer, you can book a whale-watching tour to see humpback, minke, and fin whales swim through Disko Bay.
Ready to explore Ilulissat? Stay connected with a Greenland eSIM.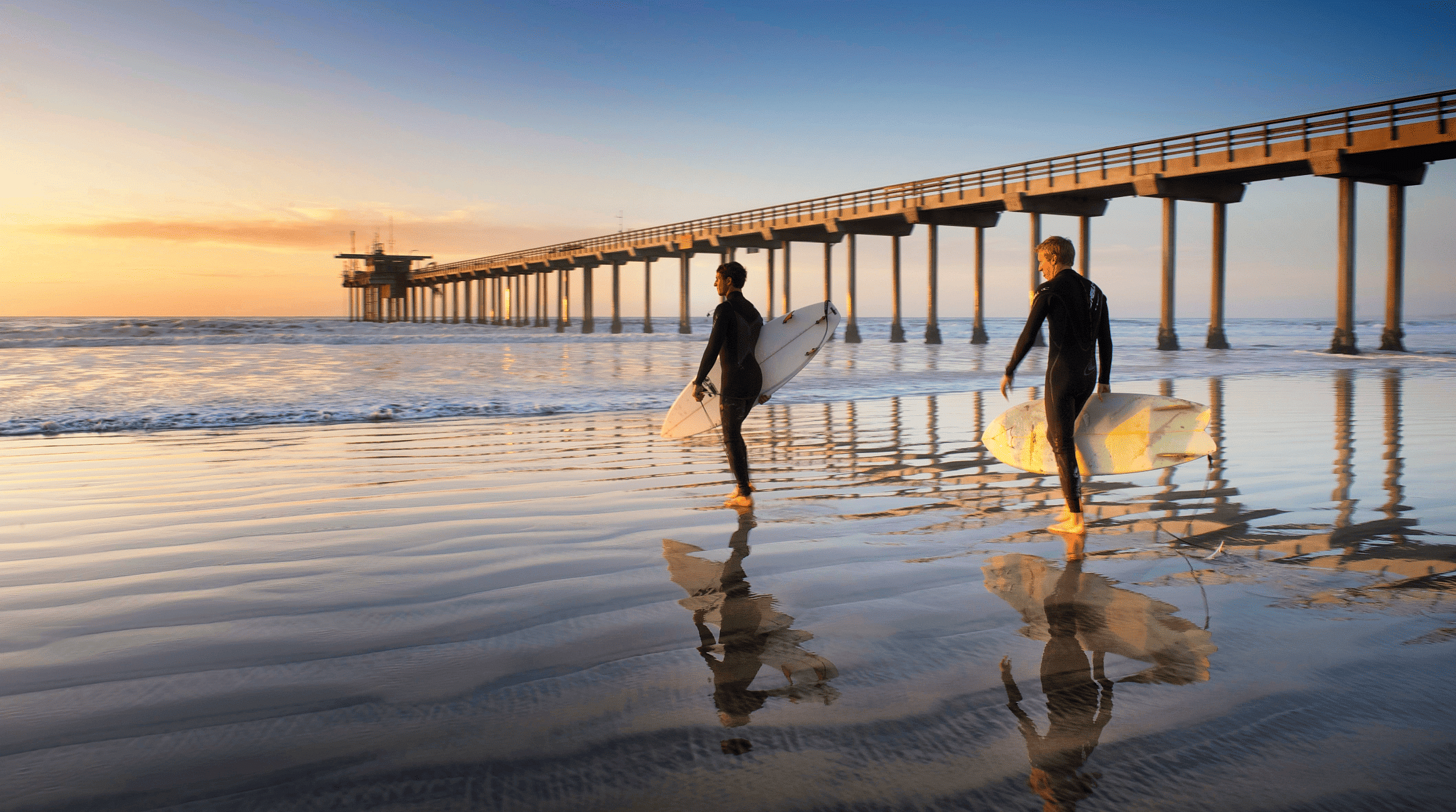 8. San Diego, California
Next up on our list of best places to travel in July is San Diego, California. This southern Californian city has nearly perfect weather year-round. In July, you'll have warm, dry days with clear blue skies — perfect for swimming, surfing, and sightseeing. Catch a wave at one of San Diego's world-famous beaches, visit iconic attractions like Balboa Park and the San Diego Zoo, and explore neighborhoods like La Jolla and the Gaslamp Quarter.
Stroll along the Ocean Front Walk, stretching from South Mission Beach to Pacific Beach. Visit Balboa Park, a 490-hectare green space with 18 museums, Spanish-style gardens, and the legendary San Diego Zoo. Watch seals and sea lions on La Jolla Beach and hike Torrey Pines State Natural Reserve for sweeping views of the coastline. If you want to catch a wave, look no further than Swami's Reef in Encinitas, made famous by the Beach Boys' song "Surfin' USA." In the evening, head to the city's historic Gaslamp Quarter to wander its brick streets and dine al fresco.
Surfing in San Diego? Stay connected with a USA eSIM.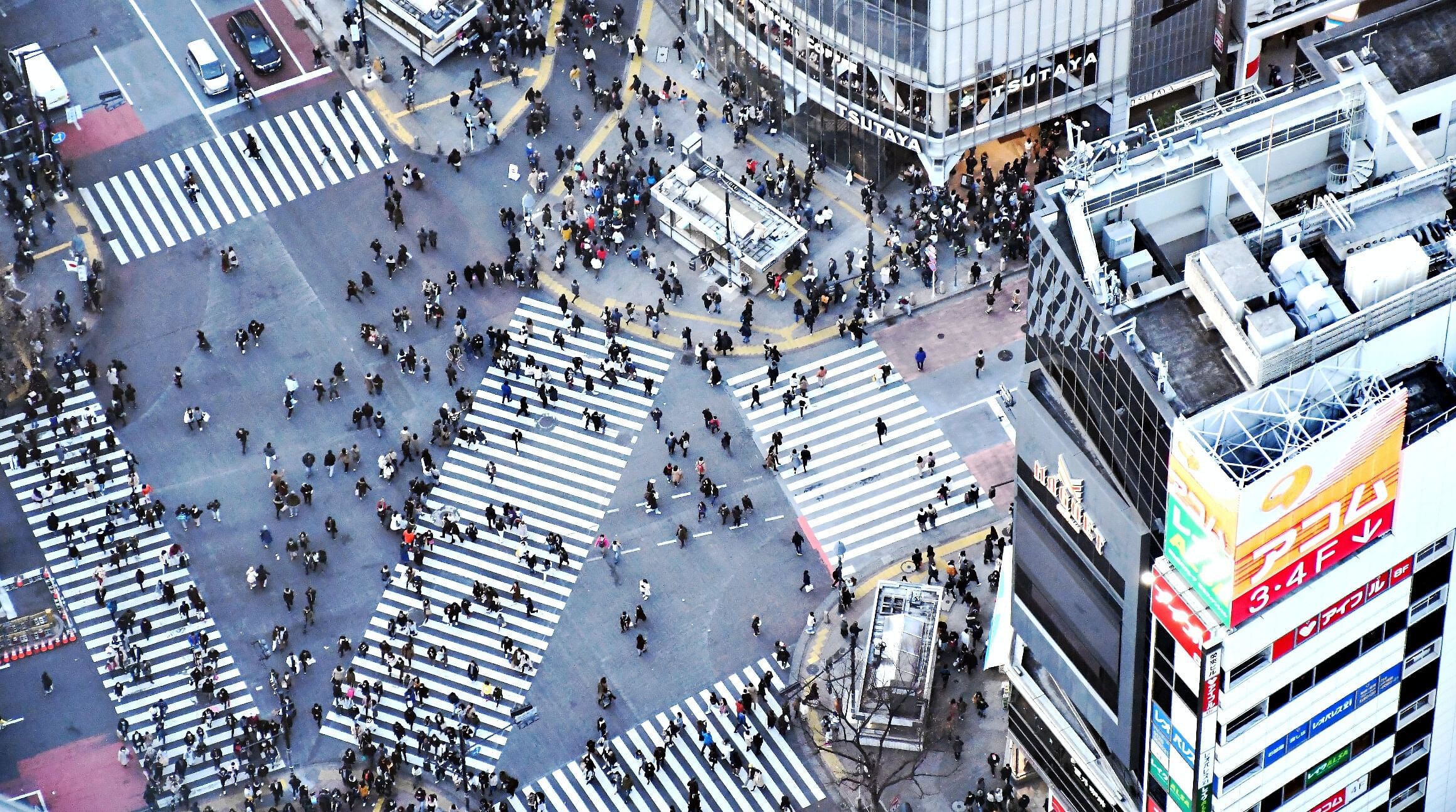 9. Tokyo, Japan
Tokyo, Japan, is the next destination on our list of best places to travel in July. It's the time of year for festivals, with Tanataba Matsuri (Star Festival), Mitama Matsuri (Soul Festival), and the Sumidaga River Fireworks Festival all happening in July. You may experience some rainy days, but the trip is well worth it. Bring a light jacket and umbrella, and hit the streets to experience all this unique city has to offer.
One of Tokyo's most iconic sights is Shibuya Crossing. Climb to the top of Shibuya Scramble Square Tower at dusk to catch an epic view of the world's busiest intersection. Wander along Takeshita Street in the heart of Harajuku to shop and try sweet treats like daifuku (fruit-filled mochi) and Marion crêpes. No trip to Tokyo is complete without a visit to the world-famous Toyosu Market — watch its legendary fish auctions, browse the outdoor market, and sample fresh sushi. And be sure to visit Omoide Yokocho in Shinjuku, a narrow lane filled with yakitori joints that only seat a handful of customers.
Taking off to Tokyo? Stay connected with a Japan eSIM.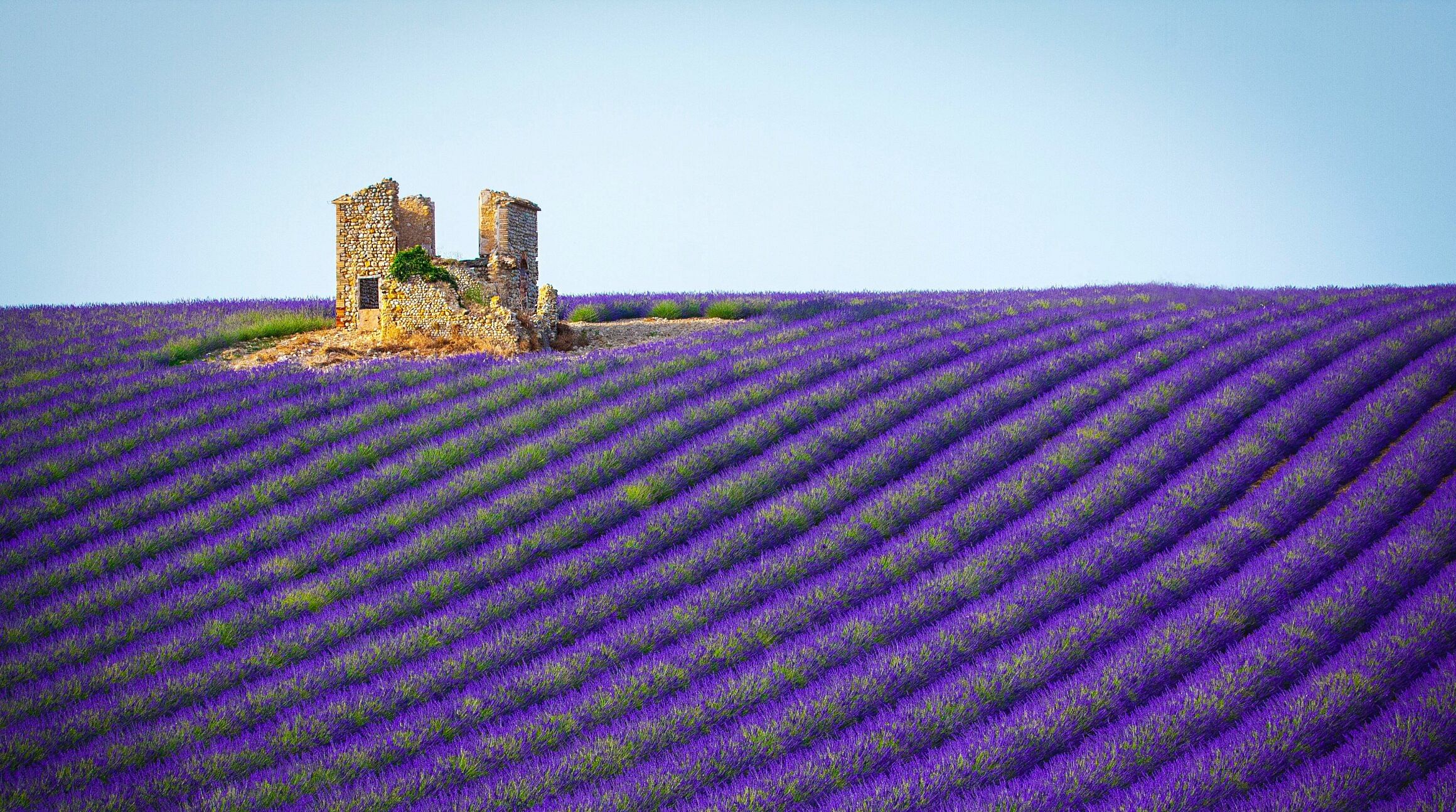 10. Provence and Côte d'Azur, France
Another spot to add to your July travel list is Provence and Côte d'Azur, France. July is one of the best times of year to explore its stunning landscapes, from lavender fields and hilltop towns to bustling promenades and Mediterranean beaches. Known for its "painter's light," the region's natural beauty has inspired masters like Van Gogh, Cézanne, and Matisse. 
Provence is packed with plenty of places to visit, from Avignon and Aix-en-Provence to Nice and St. Tropez. In Avignon, visit Palais des Papes, a UNESCO World Heritage Site and the largest Gothic palace ever built. Abbaye Notre-Dame de Sénanque is the place to see lavender fields in full bloom, and Mougins is one of the most charming hilltop towns in the region. Head to Aix and Nice for their enchanting old towns, Grasse for its perfumeries, and Cannes for its seaside promenade. If you're after a beach getaway, visit St. Tropez, Île Sainte-Marguerite, and Plage des Marinières. And for an outdoor adventure, hike or bike the picturesque Montaigne Sainte Victoire, a favorite of Cézanne.
Planning a trip to Provence? Stay connected with a France eSIM.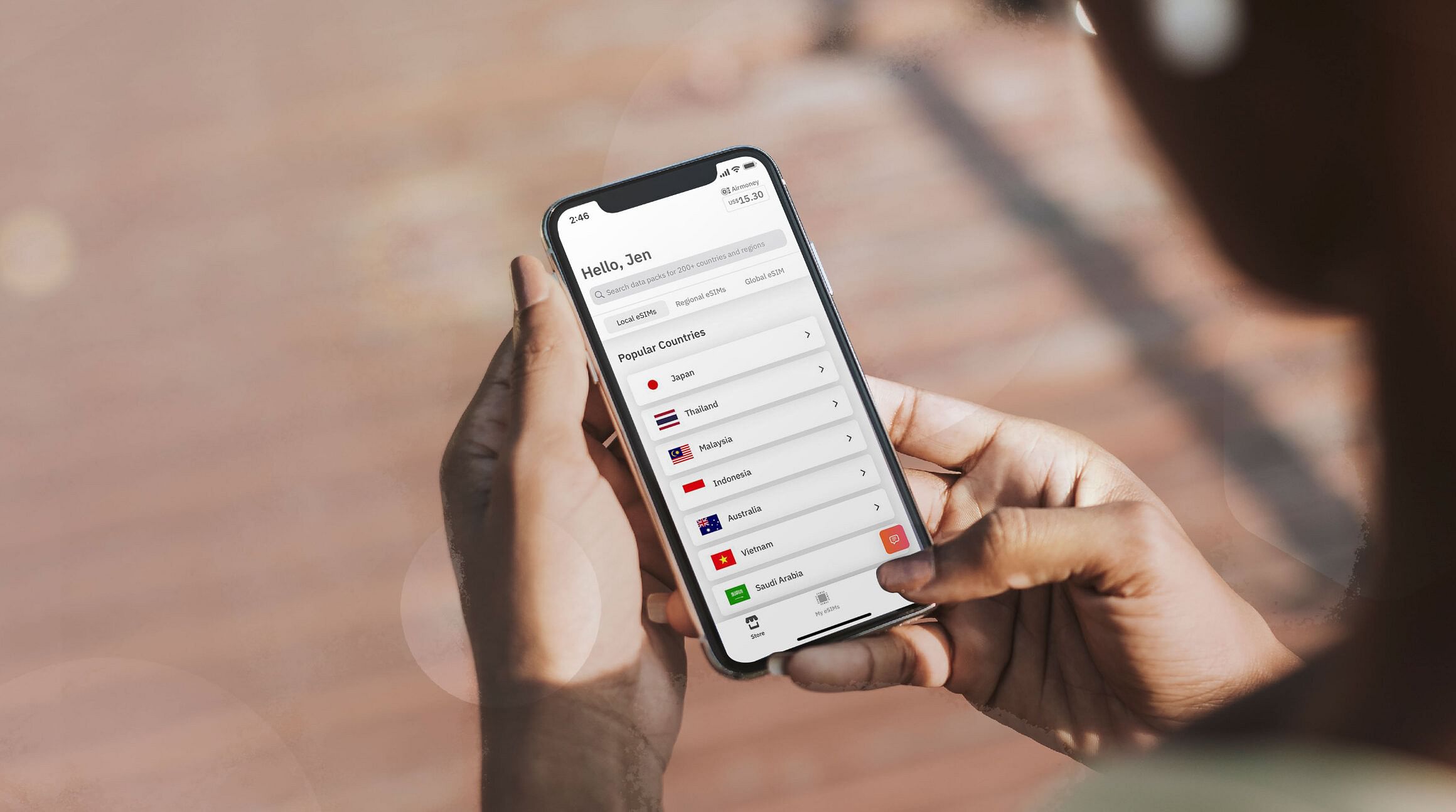 Stay Connected With an Airalo eSIM
No matter where your travels take you, stay connected with an Airalo eSIM. Airalo gives you access to affordable eSIMs for 200+ countries and regions — including each of our best places to travel in July.
Why Airalo? Here are a few reasons to use an Airalo eSIM when you travel:
Connect to a mobile network within minutes of arrival.
Choose from flexible local, regional, and global data plans.
Eliminate the need to find a local SIM vendor.
Say goodbye to expensive roaming charges.
Store multiple eSIM data plans on your device.
Running out of data? Top up in the Airalo app.
Where will you travel in July? Choose an Airalo eSIM to stay connected during your trip.