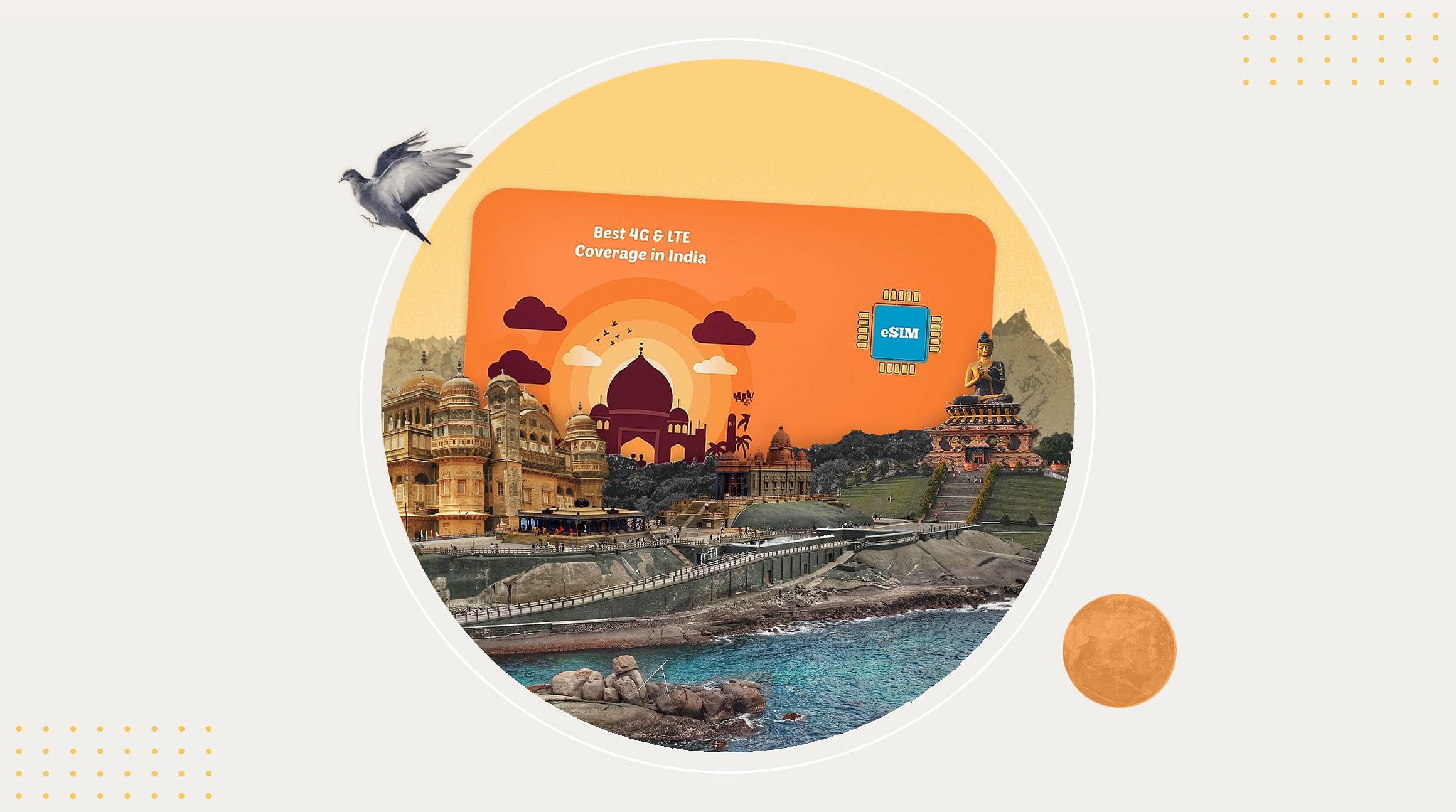 Planning a trip to India? Getting an India eSIM is one of the easiest and most affordable ways to stay connected during your trip.
With an eSIM from Airalo, you can download a data plan, install the eSIM on your device, and connect to a mobile network upon arrival. The best part? You can do it all from your smartphone!
Here are the best India eSIMs to keep you connected during your trip.
In this article: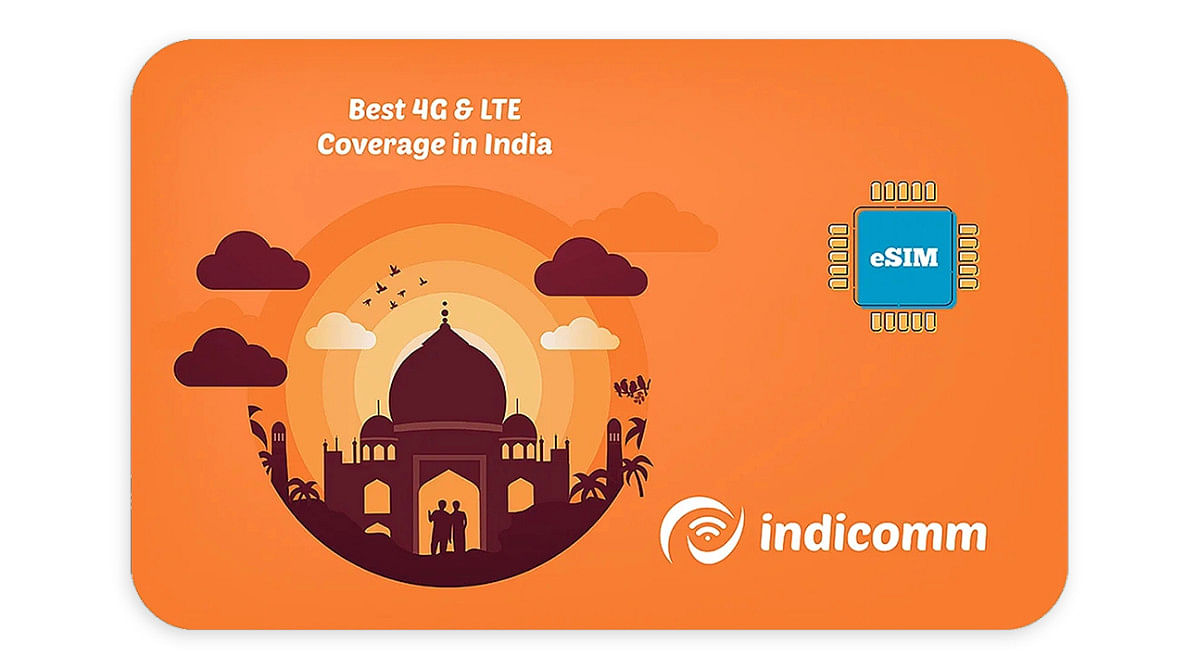 The Best India eSIMs
Stay connected while you travel with these India eSIM plans from Airalo:
Additional information:
Data only
Top-up available
Validity begins when connected to any supported network
No eKYC check required
How to Choose an India eSIM
Here are a few considerations to help you select an India eSIM:
Where are you traveling? An India eSIM will keep you connected within the country. If your trip includes other countries and regions, consider a regional or global eSIM instead.
How long will you be away? Each Airalo eSIM plan has a validity period that tells you how long you can use it (e.g., 7 days, 15 days, 30 days). If you extend your trip, you can top up or purchase another eSIM to stay connected.
How much data do you need? Airalo eSIMs also come with a set amount of data (e.g., 1GB, 3GB, 5GB). The amount you need will depend on how you use your smartphone when you travel. 1GB is generally enough for you to check emails, scroll social media, and browse the internet for 20-30 minutes a day over a month.
Is Your Device eSIM-Compatible?
Before you purchase an India eSIM, you'll want to ensure your phone supports eSIM technology. To use an eSIM, your phone must be:
Carrier-unlocked. Your device can't be tied to a contract with a mobile carrier. If you purchased your phone outright, it's likely unlocked. If you aren't sure, we recommend contacting your carrier to double-check.
eSIM-compatible. Most smartphones manufactured since 2018 are eSIM-compatible, but this can vary depending on your location and provider. You can review our list of eSIM-compatible devices to see if your phone has eSIM capability.
How to Buy and Install an India eSIM
If your device is carrier-unlocked and eSIM-compatible, you're all set to buy and install an India eSIM! Follow these steps to set up your eSIM.
Step 1: Buy an eSIM
Visit the Airalo website or download the Airalo app (available on iOS and Android) and pick an India eSIM for your trip. As a refresher, here are a few things to consider:
Data: The amount of data that comes with the eSIM (e.g., 1GB, 3GB, 5GB, etc.).
Validity Period: How long you can use the eSIM (e.g., 7 days, 15 days, 30 days, etc.).
Price: The value of the eSIM package (e.g., $5, $10, $15, etc.).
Location: Where you can use the eSIM (e.g., a single country, a region, or globally).
Step 2: Install Your eSIM
There are three ways to install an Airalo eSIM — directly, manually, and with a QR code. Before installing your eSIM, make sure you have a stable Wi-Fi connection (we don't want you getting stuck mid-installation!).
Here's how to start the eSIM installation using each method:
Direct: Follow the prompts to install the eSIM right from the Airalo app.
QR Code: Scan a QR code to start the installation process.
Manual: Enter the eSIM information manually in your device settings.
And, here's how to install an eSIM based on your phone type:
During the installation, you'll get a prompt to label your eSIM line. We recommend choosing a label that will make it easy to identify the eSIM when you travel (e.g., India eSIM).
Step 3: Activate Your eSIM
When your eSIM activates will depend on its activation policy (you can find this in your eSIM's "Additional Information" section). The activation policy tells you when your eSIM's validity period begins. Some will activate immediately upon installation, while others will activate when you connect to a supported network at your destination.
If your India eSIM activates immediately, it's best to wait until right before you travel to install it. If it activates when you connect to a mobile network in India, you can install it right away.
Step 4: Connect to a Local Network
When you arrive in India, you can turn on your eSIM line to connect to a network and get online.
Here's how to turn on your eSIM on iOS:
Go to Settings.
Tap Cellular or Mobile.
Tap your eSIM line.
Toggle on Turn On This Line.
Toggle on Data Roaming.
Tap Network Selection and select a supported network (you can find a list of networks in the eSIM's Additional Information section).
And on Android:
Go to Settings.
Tap Network & Internet.
Tap Mobile Network.
Turn on your eSIM.
Turn on Mobile Data.
Turn on Data Roaming.
Select a supported network (you can find a list of networks in the eSIM's Additional Information section).
Benefits of Using an Airalo eSIM
Some of the benefits of using an Airalo eSIM include the following:
There are no roaming fees. Airalo eSIM plans are prepaid. You'll only pay for the data you purchase upfront or top-up along the way.
You aren't tied to a specific carrier. You can choose the eSIM data plan that best suits your needs and easily switch plans as you travel.
You can connect like a local. We work with local providers to ensure you get the best prices and service during your trip.
Contact us 24/7. Our support team is available 24/7, so you can get the assistance you need no matter what time zone you're in.
Airalo eSIM FAQ
What is an eSIM?
An eSIM is an embedded SIM card. Unlike a physical SIM, it's built into your device and works 100% digitally. Rather than purchase a physical SIM card, you can download an eSIM and instantly connect to a local network.
What does an Airalo eSIM package include?
Your Airalo package includes preloaded data (e.g., 1GB, 3GB, 5GB, etc.) valid for a specific time period (e.g., seven days, 14 days, 30 days, etc.). If your data runs out or your validity period expires, you can top up your eSIM or download another package right from the Airalo app.
What can I do with my Airalo eSIM?
You can do the same things with an Airalo eSIM as you would a traditional SIM:
Connect to a mobile network.
Browse the internet.
Use your favorite apps.
Call and text (if included in your eSIM plan).
Use internet-based call and messaging apps (like Whatsapp).
Can I use my SIM card at the same time?
You sure can! Most devices will allow you to use multiple SIMs and/or eSIMs simultaneously. You can use your home network SIM for talk and text, and your eSIM for data.
Why is an eSIM plan better than roaming?
An Airalo eSIM gives you the best local rates to connect to a mobile network. That means you can use data like a local rather than pay high roaming fees from your home provider.
Want to use an eSIM to stay connected during your trip? Browse eSIMs for India and 200+ countries and regions in the Airalo store.