If you purchased an iPhone 14 when it was released in 2022, you're likely well-acquainted with the ins and outs of eSIM technology. If you're still on the fence, you've come to the right place. Here, we'll cover everything you need to know about using eSIM on iPhone 14 and what it means for digital connectivity.
In this article:
Is iPhone 14 eSIM-Only?
In the United States, Apple went all in with eSIM technology and released the iPhone 14 without a SIM card tray. Instead, the US model iPhone 14 only supports eSIMs.
International models will continue to ship with a physical SIM tray and support a nano-SIM and an eSIM. However, Apple will likely adopt an eSIM-only approach as eSIM technology gains traction in international markets.
The outlier is iPhone 14 models in China, which are SIM-only. eSIM on iPhone is unavailable in mainland China and instead features two nano-SIMs. Hong Kong and Macao are the exceptions, with some eSIM-compatible iPhone models available.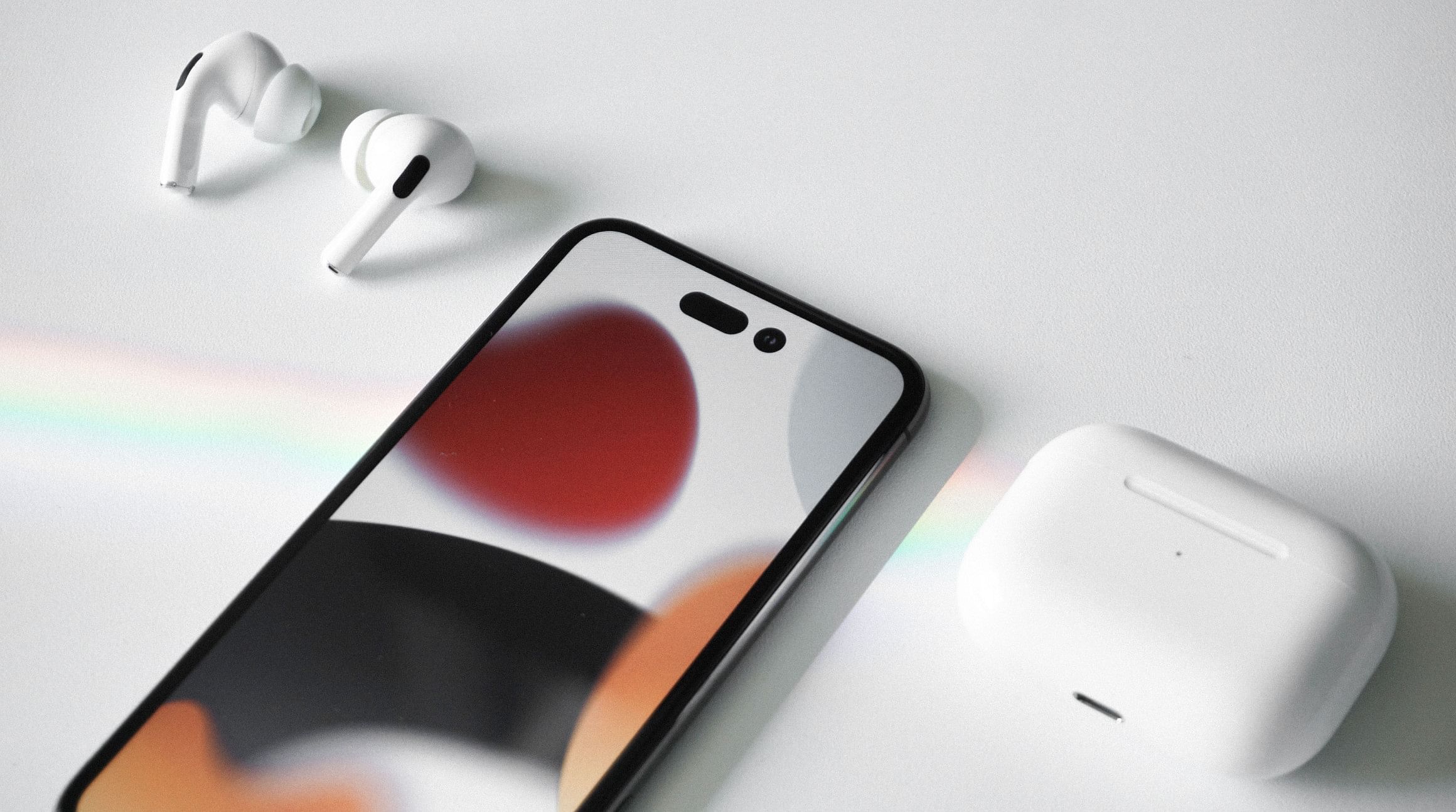 Why Did Apple Get Rid of the SIM Tray?
The shift to an eSIM-only iPhone was a shock to some consumers. For the past 30 years, SIM cards have been a mainstay of cellular technology. However, with the introduction of eSIMs and the move towards all things wireless, it's a natural progression. 
According to Apple, the decision to remove the SIM tray was a reflection of international travel trends. Many travelers swap out a domestic SIM card for a foreign SIM when they venture overseas. Using two eSIMs is a more convenient way to stay connected during travel. 
Removing the SIM tray is another example of Apple streamlining design and minimizing unnecessary ports on its devices (we're looking at you, headphone jack). At first, consumers didn't catch on to the benefit of wireless headphones. Yet, utility and convenience won them over in the end.
What's the Difference Between eSIM vs. Physical SIM?
With all this fuss, you may wonder, "what is an eSIM?" At a basic level, it's an embedded SIM card. It serves the same function as a physical SIM, but it's soldered into your device's circuitry. You can't remove it, and it works 100% digitally. 
With an eSIM, you don't need to swap physical SIM cards to connect to a new network. Instead, you can download a digital eSIM plan and instantly connect to a new network. Most devices will allow you to store multiple eSIM profiles, giving you the flexibility to switch between carriers and data plans.
Here are the main differences between eSIMs and physical SIMs:
A physical SIM is a removable chip. 
An eSIM is embedded in your device.
A physical SIM is tied to a specific carrier. 
An eSIM is carrier-independent.
Physical SIM is removable and can be lost or stolen
An eSIM can be uninstalled and can't be lost or stolen.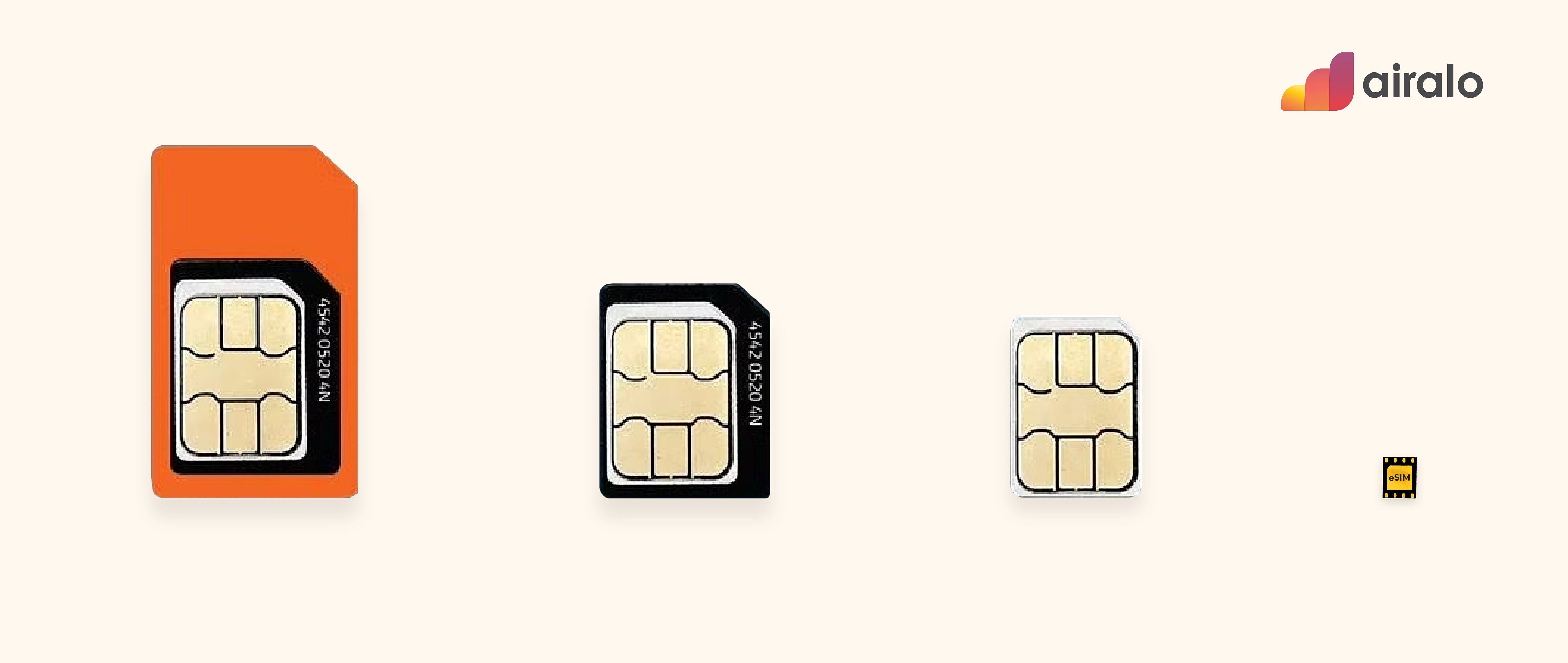 How to Activate an iPhone 14 eSIM
If you have an eSIM-only iPhone 14, you may wonder: How do I activate my iPhone's eSIM? 
You can easily activate your iPhone 14 eSIM through your carrier. If they support eSIM Carrier Activation or eSIM Quick Transfer, activating your eSIM is as simple as turning on your iPhone 14 and following the installation instructions. 
With eSIM Carrier Activation, your carrier will assign an eSIM to your phone when you purchase it, and you'll use a QR code to activate it. With eSIM Quick Transfer, you can convert your physical SIM to an eSIM without contacting your carrier. Instructions for both methods can be found here. 
How to Install an eSIM for Travel
One of the many benefits of having two eSIMs is that it simplifies travel. Rather than rely on a daily roaming plan or physical SIM card, you can install a travel eSIM from Airalo to instantly connect to a mobile network at your destination.  
Whether your iPhone 14 is eSIM-only or supports a nano-SIM and an eSIM, the installation steps are easy. The best part: You won't need an ejector tool (or paperclip) to get started. First, you'll need to download an Airalo eSIM plan:
Ensure your phone is carrier-unlocked (here's how).
Go to the Airalo website or download the Airalo app.
Select an eSIM plan (we have eSIMs for 200+ countries and regions).
Once you've purchased an eSIM plan from Airalo, we'll send you detailed installation instructions. You can install your eSIM directly, manually, or with a QR code (keep in mind that some eSIMs may not allow direct installation).
Direct: Follow the prompts from the Airalo app (this is the fastest). 
QR Code: Scan a QR code to install the eSIM.
Manual: Enter the eSIM information into your device settings.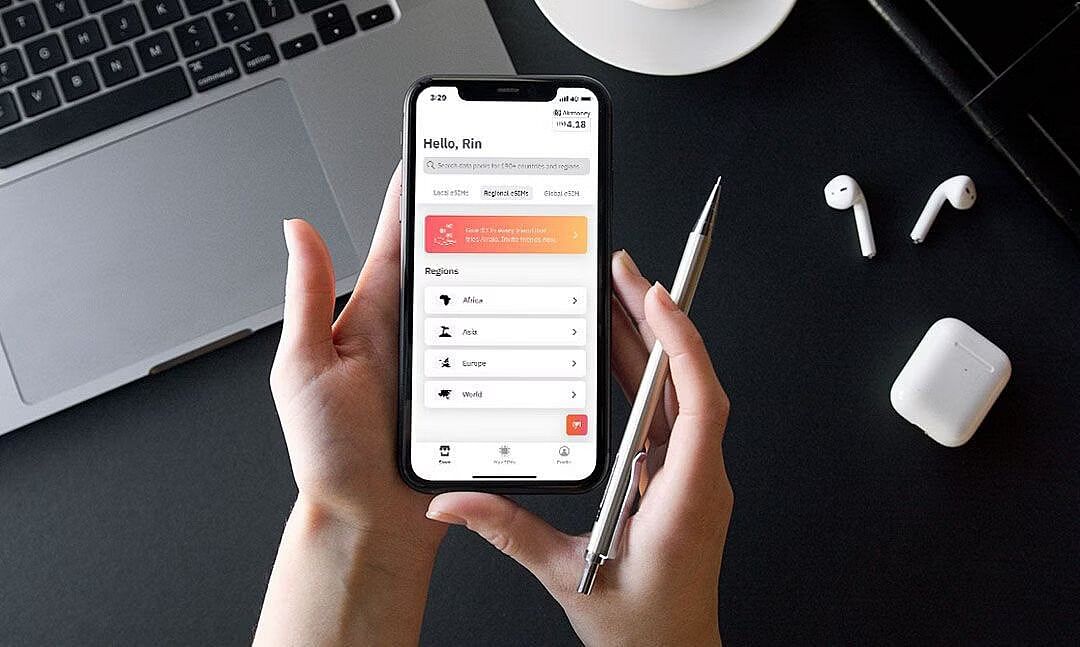 How Many eSIMs Can an iPhone 14 Have?
You can store up to eight eSIMs on the iPhone 14, and two can be active at the same time. This allows you to connect to two networks (from different carriers) simultaneously.
Apple does this with Dual SIM technology, which enables your device to house more than one SIM and/or eSIM at a given time. With a Dual SIM device, you can:
Add a local data plan to stay connected when you travel.
Use one plan for voice and another for data.
Keep separate business and personal numbers on the same phone.
The Benefits of an eSIM-Only iPhone
There are several benefits to having an eSIM-only phone. Here are some of the key advantages:
Instant connectivity. Travel often? Install eSIMs for your destinations and activate them as you go. 
Easy to manage. There's no need to keep track of multiple SIM cards — they're all on your phone. 
Multiple lines, one device. Toggle between home, work, and travel lines without handling a physical SIM.
Save time when you travel. Don't stress about finding a SIM card vendor overseas. You can connect 100% digitally.
Say goodbye to roaming fees. Get online without paying extra.
Greater flexibility. You aren't tied to a carrier — you can shop around and choose the data plan that's best for you.
Better for the environment. No packaging, mailing materials, or unnecessary waste.
What Does This Mean for eSIM Technology?
Apple tends to be the tipping point for technology adoption. Counterpoint Research predicts, "It happened with dual cameras, portrait cameras, the display notch with Face ID. The same phenomenon will repeat with eSIM." 
eSIMs are already widely used by travelers who swear by their convenience and affordability. You can easily activate your iPhone 14 eSIM through your carrier. Tech insiders predict the iPhone 15 will be eSIM-only across all models (even international), making it the standard. It won't be long before eSIMs become the go-to for global connectivity.
This change will require consumers to adapt to new technology and say goodbye to SIM cards. But we have a hunch they'll one day look back and say: "Remember when we had to use a SIM tray?"
Do you have an eSIM-compatible iPhone? Get ahead of the trend and give this innovative technology a go. Browse the Airalo store to access eSIMs for 200+ countries and regions worldwide.