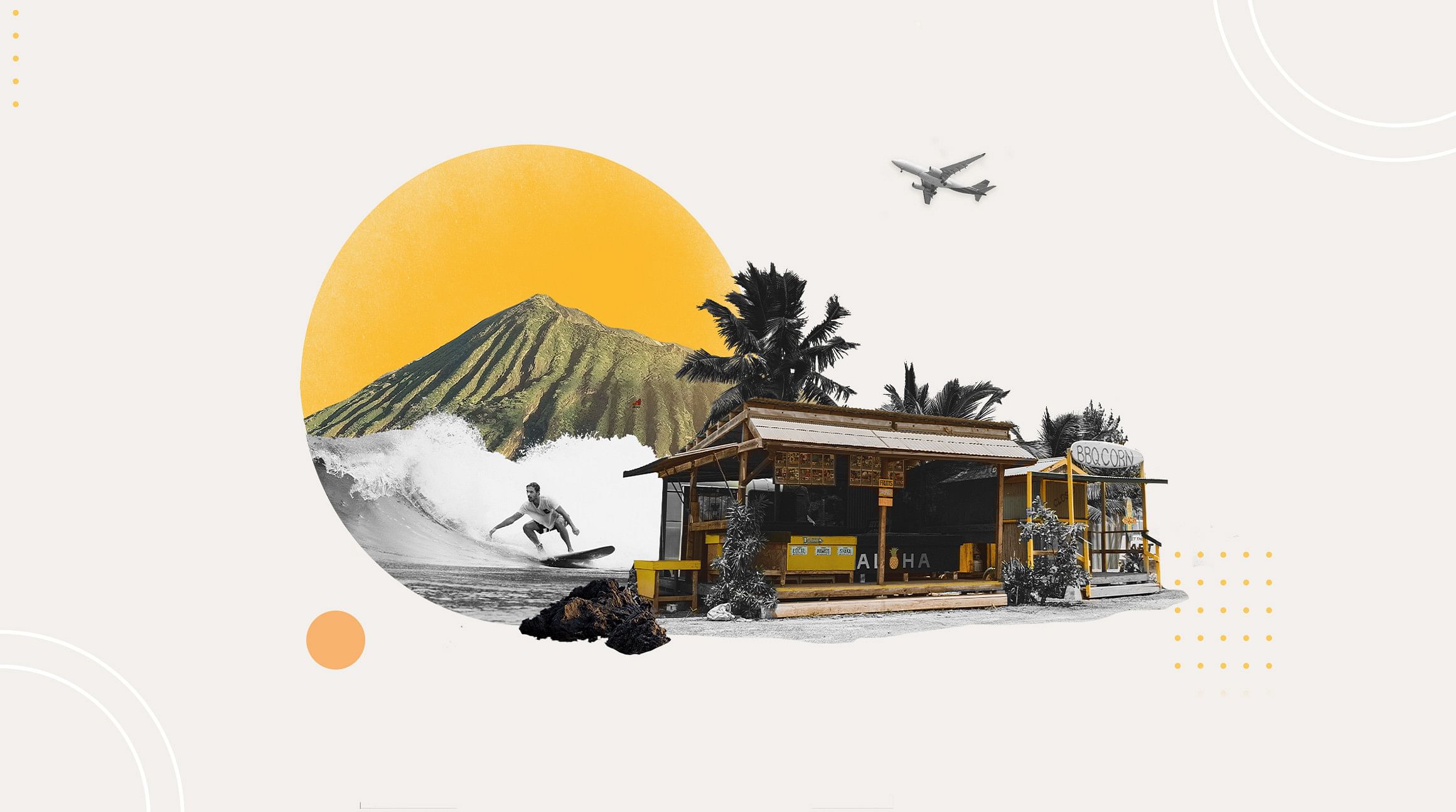 There's really no bad time to visit Hawaii. The Hawaiian islands enjoy sun and warm temperatures year-round, with ideal conditions to explore lush rainforests, active volcanoes, and epic surf. However, prices, crowds, and your itinerary can determine the best time to visit. And we've got you covered. Follow this guide to find the best time to plan your trip to Hawaii.
In this article: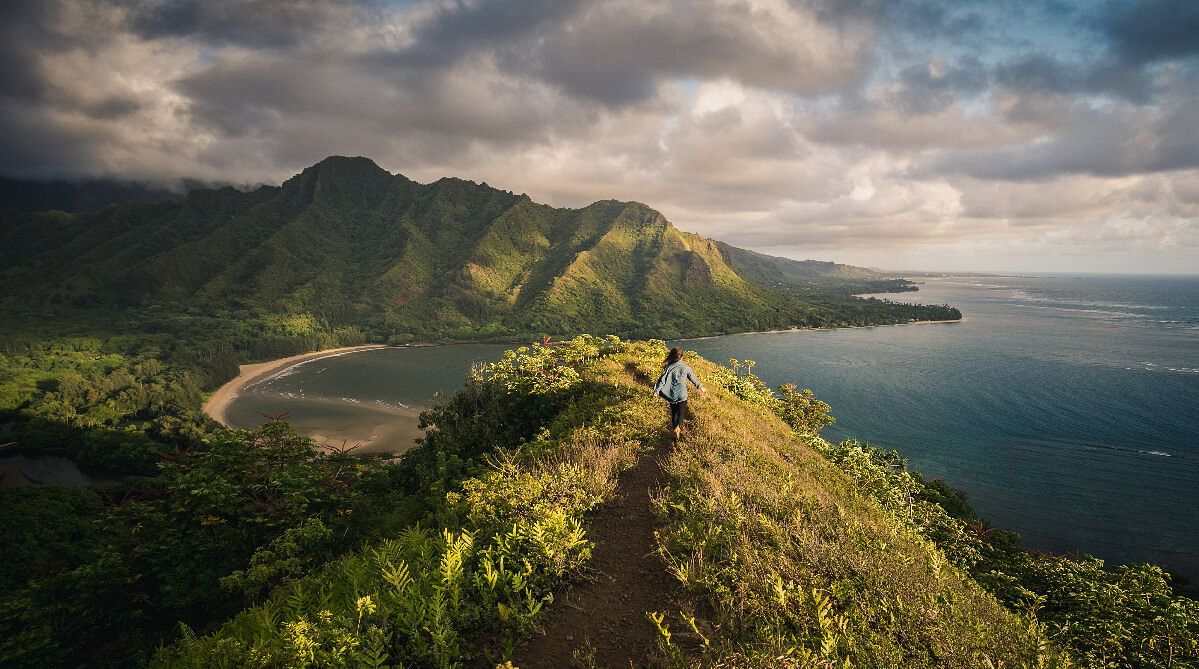 Hawaii's Main Travel Seasons
Hawaii's peak travel season coincides with school holidays in the northern hemisphere. Tourists flock to the islands when school's out in June, July, and December. Shoulder season is from April to May and September to November, bringing smaller crowds and lower prices. And the off-season kicks in from January through March.
High season: June, July, and December
Shoulder season: April to May and September to November
Low season: January to March
Most Popular Times To Visit Hawaii
June to August and December
Summer vacation and winter break are the most popular times of year to visit Hawaii. Kids are out of school, and families head to the Hawaiian islands for a holiday getaway. If you travel during this time, expect higher airfare and accommodation rates and bigger crowds at Hawaii's top attractions.
Despite the crowds and prices, summer and winter are fantastic times of year to visit. The weather is nearly always sunny in summer, and there are several outdoor events and festivals to enjoy. In winter, the weather is rainier, but showers tend to be localized and don't last long. It's an excellent time of year for road-tripping, whale-watching, and surfing.
Best Time For Lower Prices and Smaller Crowds
April to May and September to November
Hoping to spend less and beat the crowds? Shoulder season is the best time of year to visit. School is back in session, and most tourists head back to the mainland. You'll find deals on accommodation and airfare as peak tourist season winds down — great news for budget travelers and those seeking a more relaxing holiday.
Related: The 10 Best Places To Travel in April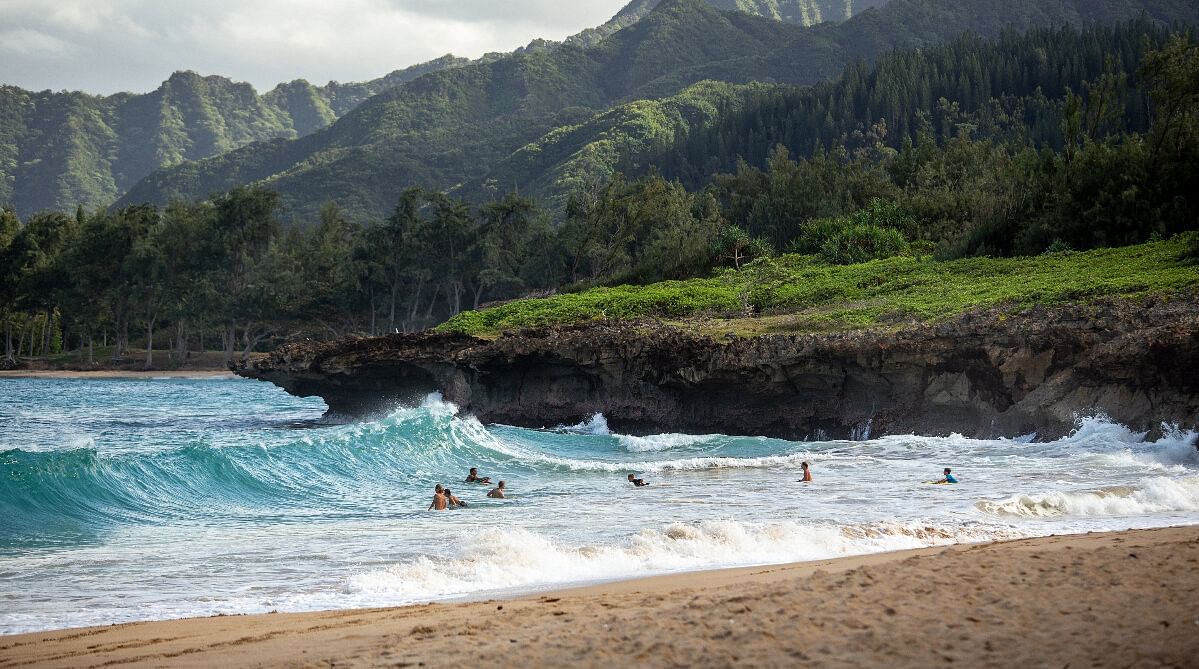 Best Time For Surfing
November to February and June to September
The winter months bring the biggest waves, and professional surfers flock to Oahu's North Shore for the Vans Triple Crown and Eddie Aikau Big Wave Invitation. While the 40-foot waves aren't suited to amateurs, the contests are still exciting to watch from shore. If you're new to the sport, visit the Southern Shore between June and September for beginner-friendly waves.
Best Time For Whale Watching
December to April
Between 8,000 and 12,000 humpback whales migrate to Hawaii every winter to mate and give birth. Between December and April, you'll find the largest concentration in Maui's Nui Basin. The area is a designated sanctuary and one of the best places in the world for whale-watching.
Worst Time To Visit Hawaii
June, July, and December
There's no "bad time" to visit Hawaii, but if you want to avoid high prices and huge crowds, it's best to avoid peak travel periods in June, July, and December.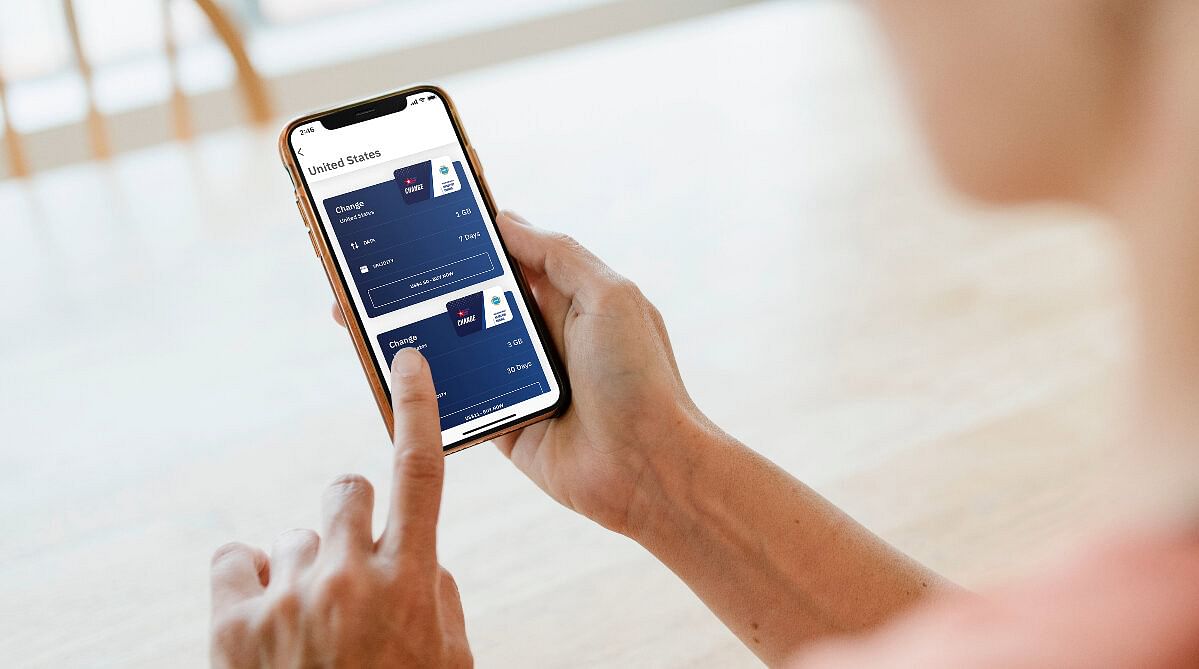 Stay Connected With an eSIM From Airalo
No matter when you travel, stay connected with an Airalo eSIM. Airalo gives you access to affordable eSIMs for 200+ countries and regions — including Hawaii.
Why Airalo? Here are a few reasons to use an Airalo eSIM when you travel:
Connect to a mobile network within minutes of arrival.
Choose from flexible local, regional, and global data plans.
Eliminate the need to find a local SIM vendor.
Say goodbye to expensive roaming charges.
Store multiple eSIM data plans on your device.
Running out of data? Top up in the Airalo app.
Planning a trip to Hawaii? Get a United States eSIM to stay connected during your trip.