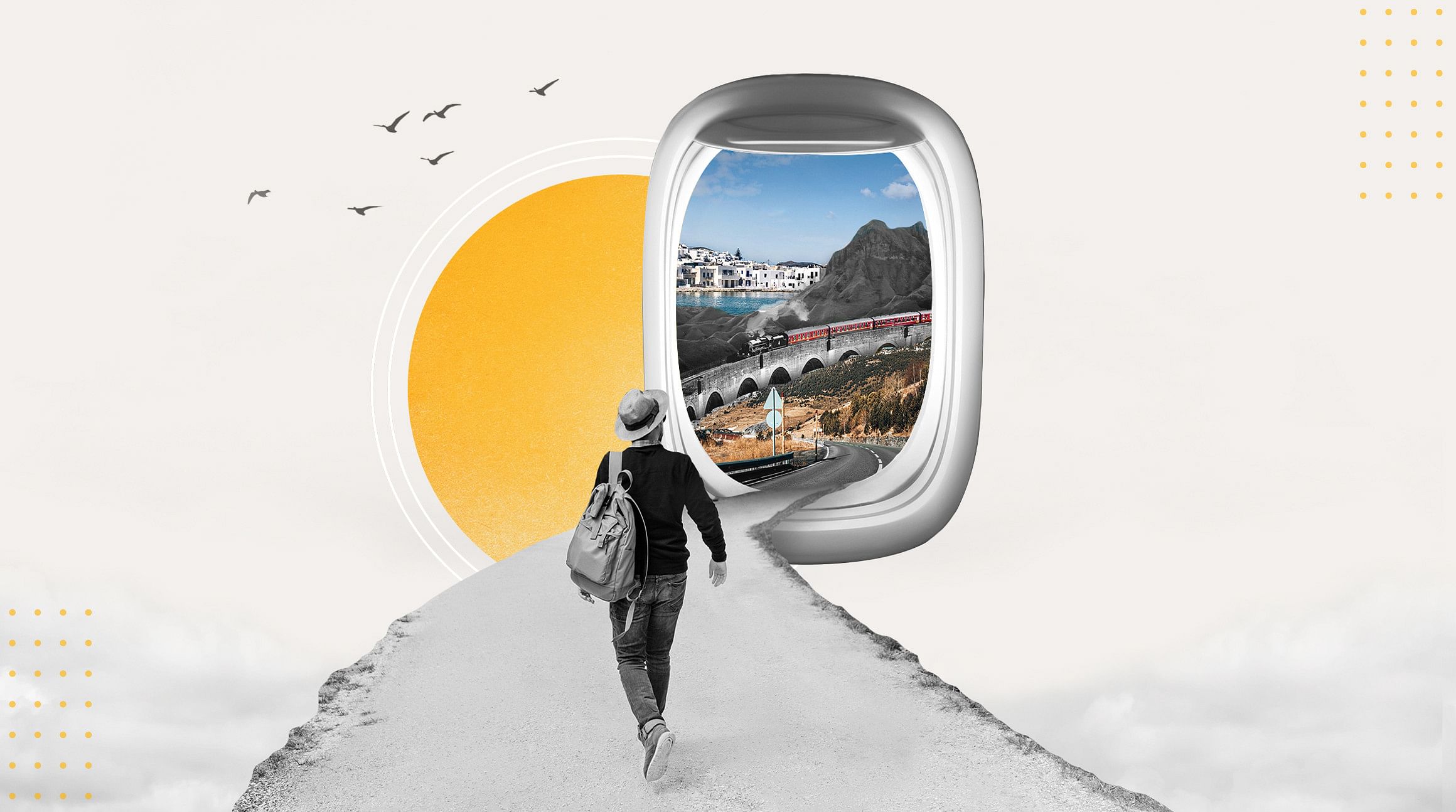 Summer is just around the corner, making it prime time to plan your next adventure. And the world awaits, with endless travel possibilities just a flight away. We've pulled together a mix of classic vacation spots, trending locales, and hidden gems to make your summer getaway one to remember. Here are our top 10 summer travel destinations to inspire your next trip.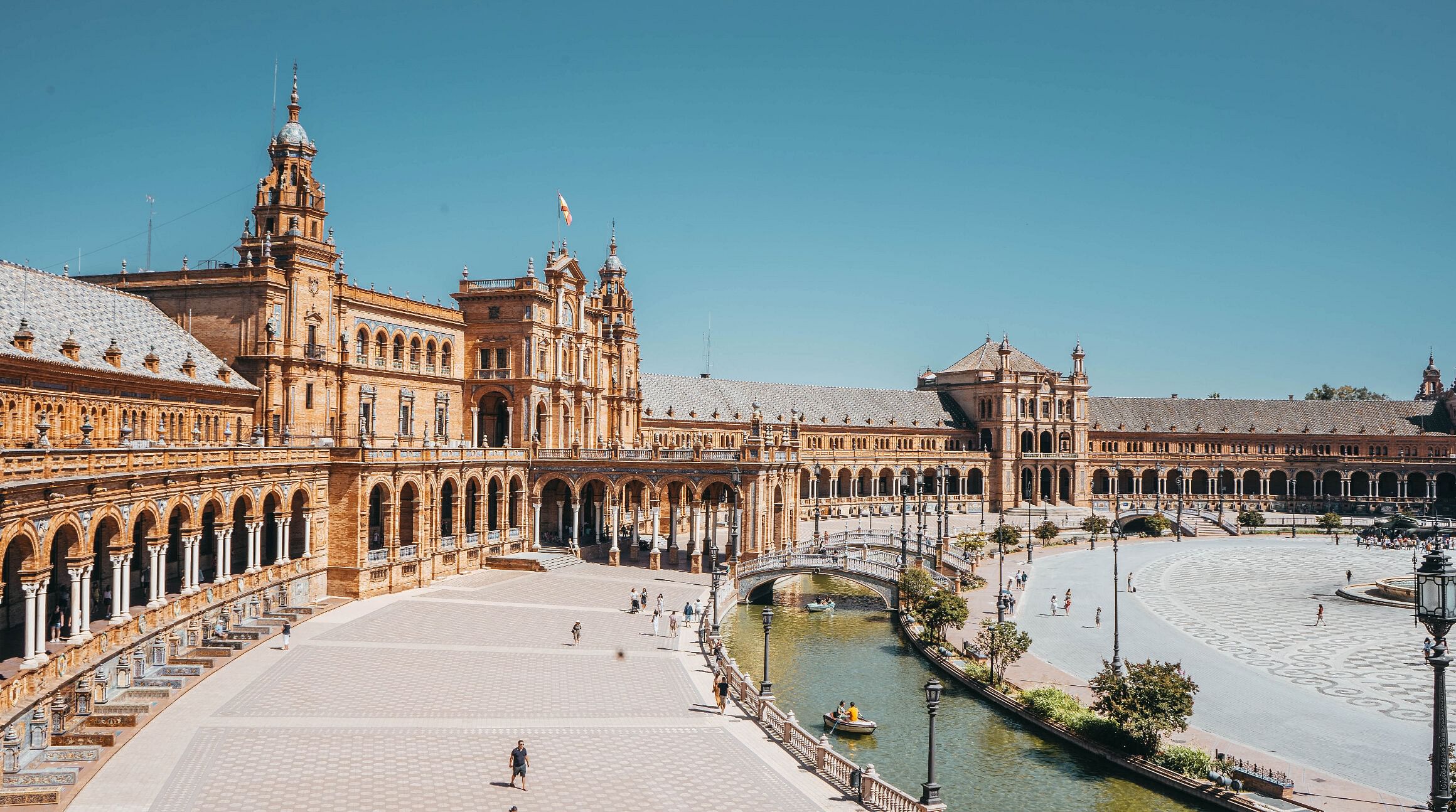 1. Europe 
Summer is a great time of year to embark on a classic Euro trip. But why not do it a bit differently? Traveling by train is a fantastic way to explore the best Europe has to offer. And the continent is in the midst of a rail renaissance with new lines, better schedules, and more cross-border options opening up, making train travel the ideal way to get around.
Europe is brimming with experiences and attractions for all types of travelers. Watch the Changing of the Guard at Buckingham Palace, picnic along the Seine in Paris, cruise along Amsterdam canals, and more — all without the stress of busy airports and missed connections. Summer hotspots like London, Paris, Barcelona, and Rome (to name a few) are well within reach by rail. 
Stay connected during your Euro trip with a Europe eSIM from Airalo.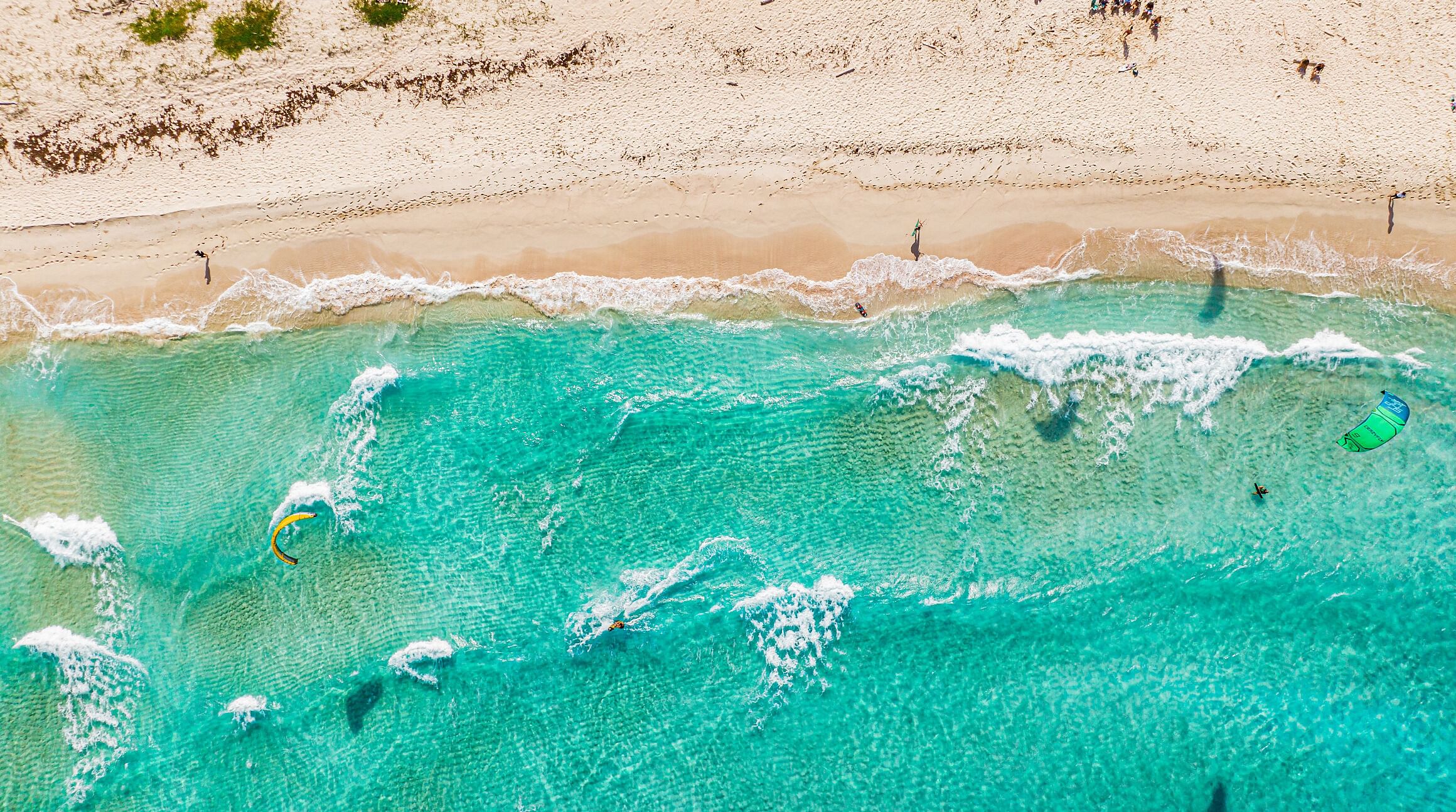 2. The ABC Islands
Is a beach vacation more your style? Add island-hopping in the Caribbean to your shortlist. The ABC islands (Aruba, Bonaire, and Curaçao) are just south of the hurricane belt, making them ideal for sun, sand, and low-season prices. Each island has something slightly different to offer, so island-hopping is the best way to take it all in.
Aruba is known for its picture-perfect beaches with powdery white sand, turquoise waters, and fofoti trees. In Bonaire, you'll find some of the world's best coral reef diving, plus adventure sports like windsurfing and kitesurfing. And UNESCO-listed Curaçao serves up a slice of Europe with its cobblestone streets, open-air plazas, and colorful Dutch architecture. 
Chasing the sun to the ABC islands? Stay connected with a Caribbean eSIM from Airalo.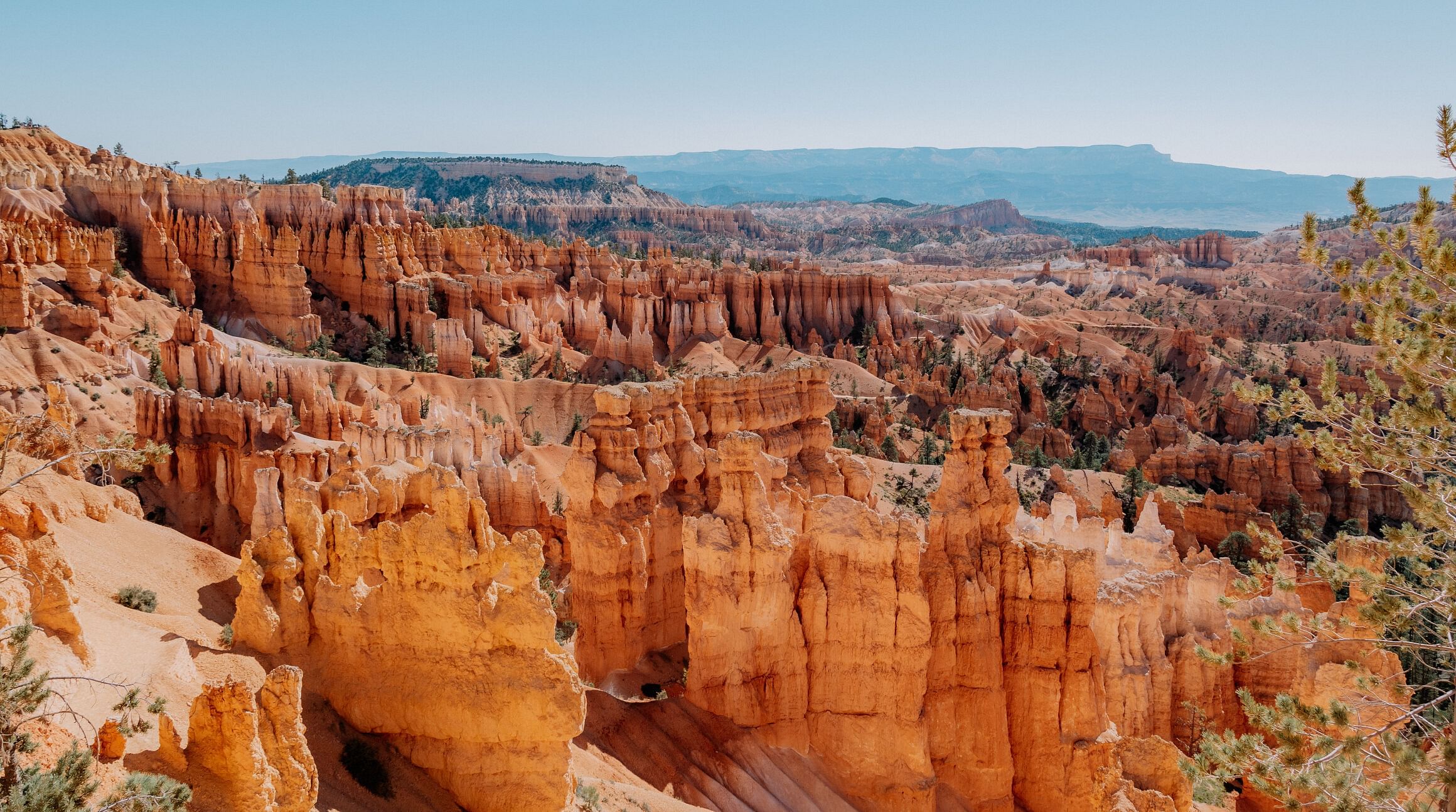 3. US National Parks
A road trip through the United States national parks is another classic summer vacation. And with 63 parks scattered from coast to coast, there's plenty of wilderness to discover. Summer brings warm sunny days and cool starlit nights, making it one of the best times of year to visit. Each park has many opportunities to hike, camp, climb, and enjoy the great outdoors. 
Yellowstone (Wyoming, Montana, and Idaho) is the United States' first national park, known for its wild landscape with geysers, hot springs, and herds of bison and elk. Grand Canyon National Park (Arizona) is one of the Seven Natural Wonders of the World and is worth an early morning trip to catch the sunrise. Zion National Park (Utah) is a maze of Navajo sandstone cliffs and orange slot canyons to explore. And Joshua Tree National Park (California) is the perfect place to camp overnight and count millions of stars in the Milky Way overhead.
Heading out on a national park road trip? Stay connected with a USA eSIM from Airalo.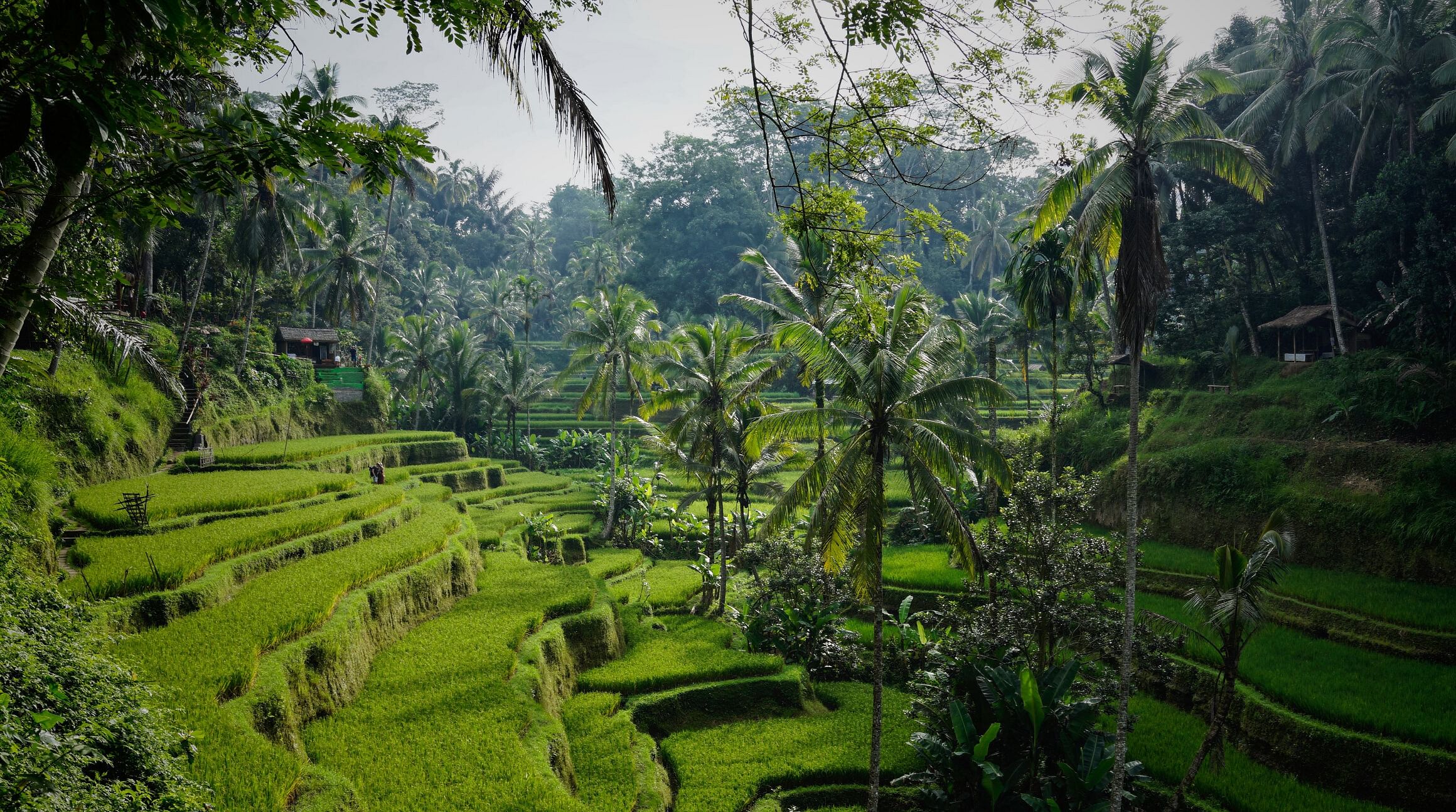 4. Bali, Indonesia
Another top summer travel destination is Bali, Indonesia. The "Island of the Gods" has balmy temperatures year-round, including summer, when most Southeast Asian countries enter monsoon season. There's no "bad" time of year to visit, and Bali always delivers. This magical island is a treasure trove of incredible scenery, rich culture, and relaxing vibes. 
The list of things to see and do in Bali is endless, which is why most travelers make multiple trips. Head to Canggu, Seminyak, Uluwatu, and Nusa Due to catch a wave or hit the beach. Cycle through Ubud's rolling rice terraces to visit the UNESCO-listed Tegallang Rice Fields. Take a day trip to Nusa Penida for breathtaking beaches and ocean views. And marvel at Bali's beautiful temples, including Lempuyang, Goa Gajah, and Pura Saraswati.
Taking off to Bali? Stay connected with an Indonesia eSIM from Airalo.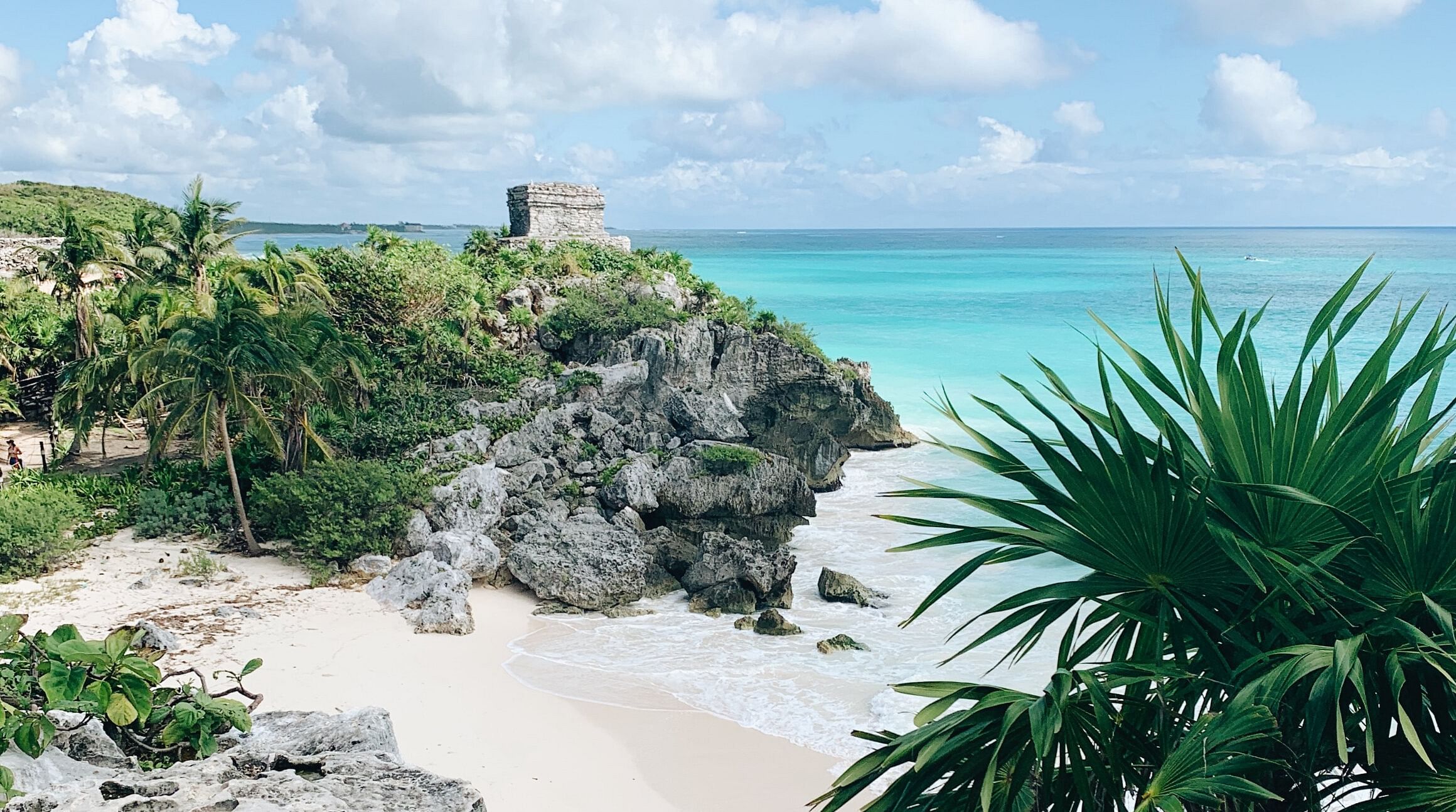 5. Yucatán, Mexico
Mexico's Yucatán Peninsula tops nearly every summer travel list. Though summer brings the heat, it's also a good time of year for affordable accommodation, cheaper flights, and fewer crowds. Set up camp in Cancún, Playa del Carmen, or Tulum, and take day trips to explore all this fascinating region has to offer.
Travel inland to the Mayan ruins of Chichen Itza, a UNESCO World Heritage Site and one of the New Seven Wonders of the World. Visit Yucatán's famous cenotes to take a dip and cool off in their natural freshwater pools. In Merida, wander cobblestoned streets and squares and dine on traditional dishes like cochinita pibil and sopa de lima. And take a day trip to Isla Mujeres (off the coast of Cancún) for sunbathing, snorkeling, and scuba diving. 
Planning a trip to Yucatán? Stay connected with a Mexico eSIM from Airalo.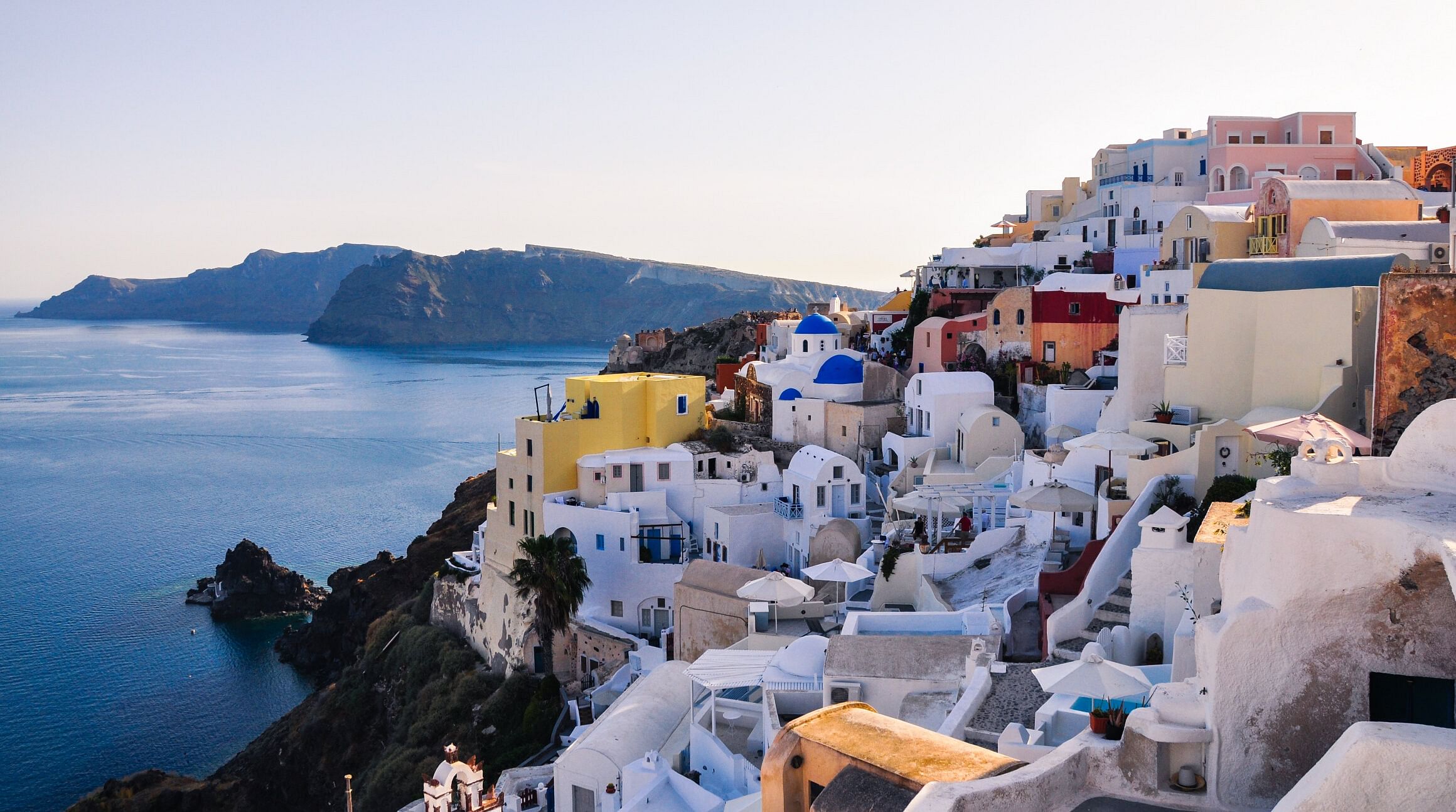 6. The Greek Islands
Another top summer travel destination is the Greek islands. Greece has over 200 islands scattered across the Aegean and Ionian seas. Each has something unique to offer, from golden beaches and turquoise waters to coastal villages and ancient ruins. While the islands are busier and hotter during the summer, it's also the time of year you'll find the most options for restaurants, shops, and ferry routes.
Start with two of the classics: Mykonos and Santorini. Their whitewashed Cycladic buildings, 16th-century windmills, and clear, turquoise waters set the perfect scene for an island-hopping adventure. Get lost in Corfu's Old Town, a UNESCO World Heritage Site with charming architecture and narrow streets overflowing with shops and restaurants. And add a stop in Crete, one of the largest islands in Greece and oldest historical sites in the world, with ruins dating back to the Bronze, Roman, and Byzantine ages.
Island-hopping in Greece? Stay connected with a Greece eSIM from Airalo.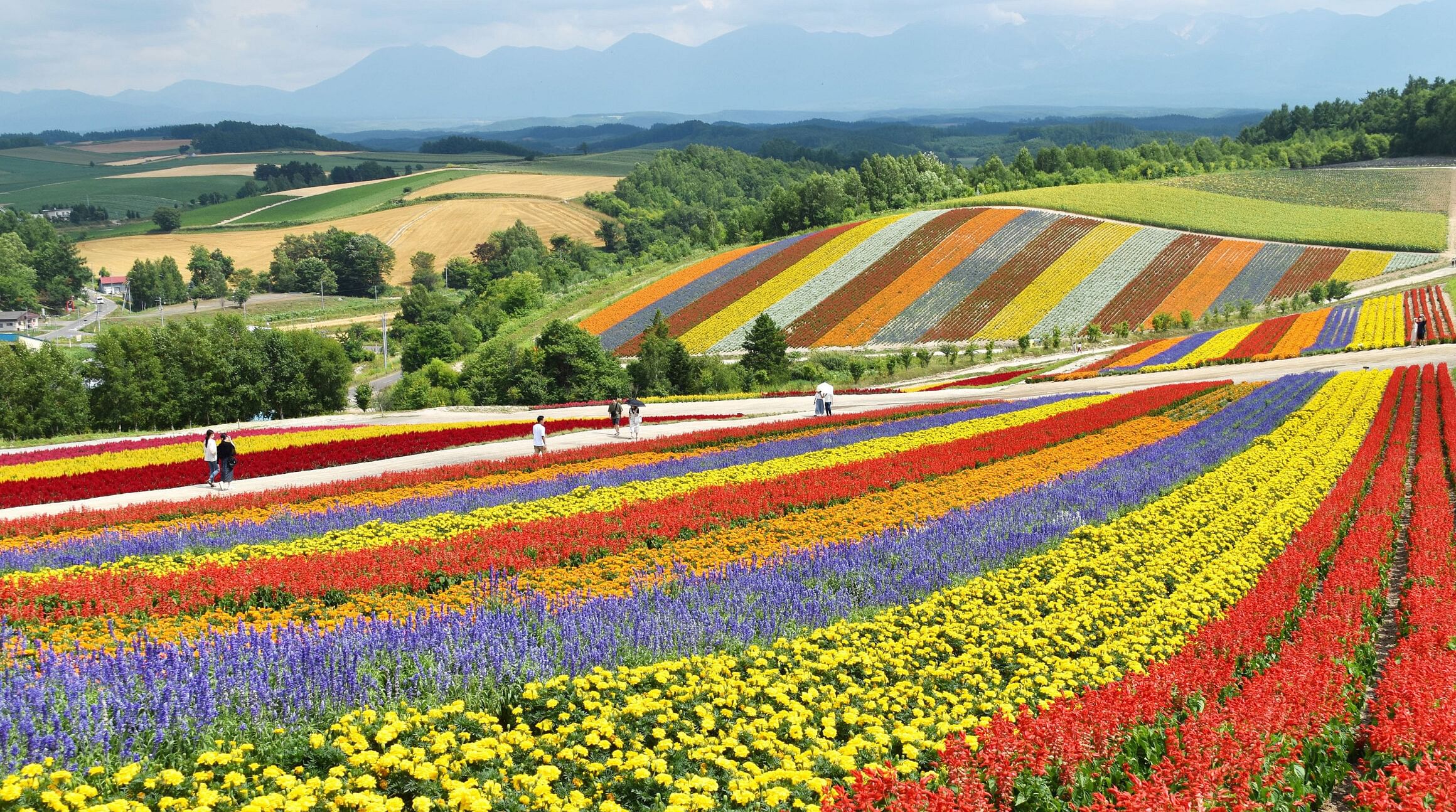 7. Hokkaido, Japan
Hokkaido is a summer travel destination that's a bit more off-the-beaten-path. While the mainland is hot, humid, and in the midst of rainy season, Japan's northernmost island has dry weather and clear skies. Hokkaido has incredible scenery, from snow-capped mountains to ancient woodlands and fields of alpine flowers. Summer is a great time of year to hike, cycle, and stroll the landscape.
Topping every Hokkaido travel list is Furano's colorful fields of lavender and alpine flowers. Farm Tomita is a must, with pink, orange, yellow, and purple flowers blooming from mid-July to early August. Venture to Shiretoko National Park (a UNESCO World Heritage Site) and Daisetsuzan National Park (Japan's largest) to immerse yourself in nature. If you're after a beach adventure, head to Shakotan Peninsula for turquoise water, stunning green cliffs, and some of the best seafood in Japan.
Going forest bathing in Hokkaido? Stay connected with a Japan eSIM from Airalo.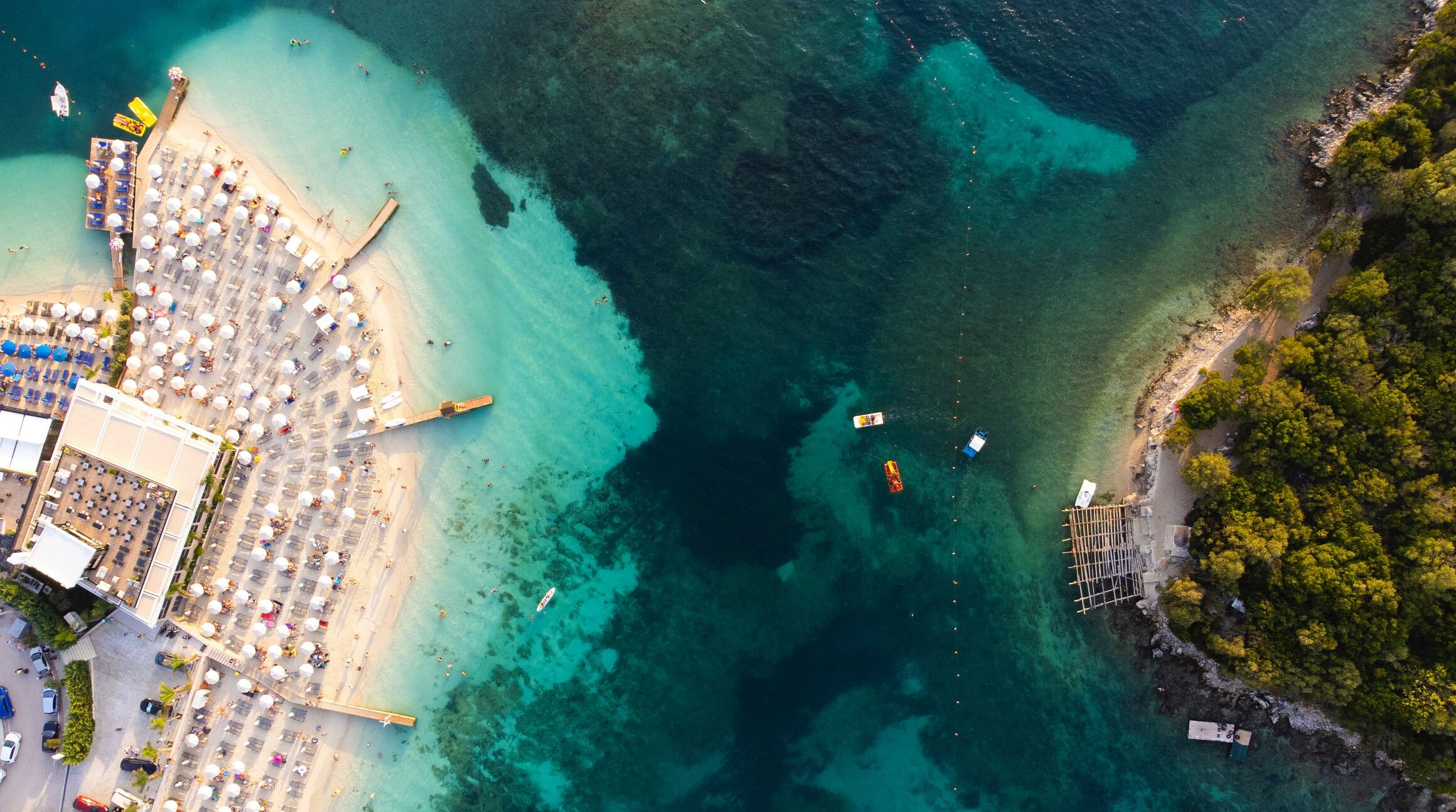 8. The Albanian Riviera 
Another spot to add to your summer travel itinerary is the Albanian Riviera. This stretch of coastline from Llogara Pass to Ksamil is one of Europe's most beautiful (and affordable) beach destinations. Let us set the scene: rugged mountains, rolling olive groves, ancient cities, and idyllic beaches. What more could you ask for?
Albania's main resort towns are Durres and Saranda. In peak summer, you can head south to Ksamil and its three offshore islands — a great place to relax on the beach, take a dip in the Mediterranean, and escape the crowds. If you're a history buff, you're in luck. The Albanian Riviera is home to three UNESCO World Heritage Sites: the ancient city of Butrint, Gjirokastra's hilltop castle, and Durres' Roman amphitheater.
Planning a trip to the Albanian Riviera? Stay connected with an Albania eSIM from Airalo.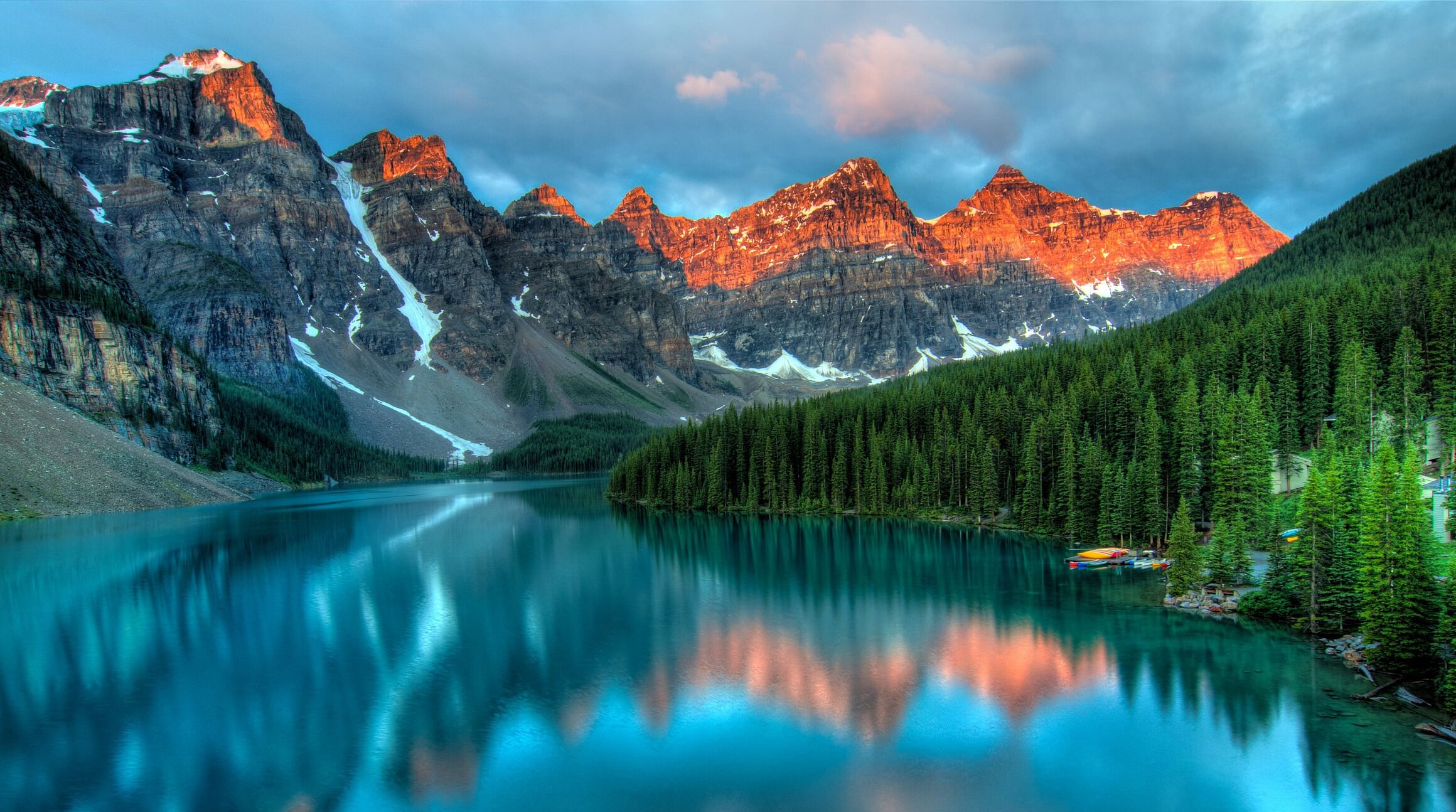 9. The Canadian Rockies
If you're up for an outdoor adventure, the Canadian Rockies are it. Banff, Jasper, and Yoho National Park are just a slice of this UNESCO World Heritage Site with over two million hectares of unspoiled wilderness. The best way to explore the Rockies is by car. Driving will allow you to travel between parks, make pit stops along the way, and traverse some of the world's most scenic highway stretches. 
Banff is Canada's oldest national park and home base for most visitors. And it's easy to see why — Lake Louise and Lake Moraine are absolute stunners. These twin glacial lakes have bright turquoise waters backed by towering snow-capped peaks. Jasper National Park is the largest in the Canadian Rockies, with more than 990km of backcountry trails and hikes to explore. And Yoho National Park (named for the Cree word for "awe") is home to Takakkaw Falls, one of the highest waterfalls in Canada.
Traveling to the Canadian Rockies? Stay connected with a Canada eSIM from Airalo.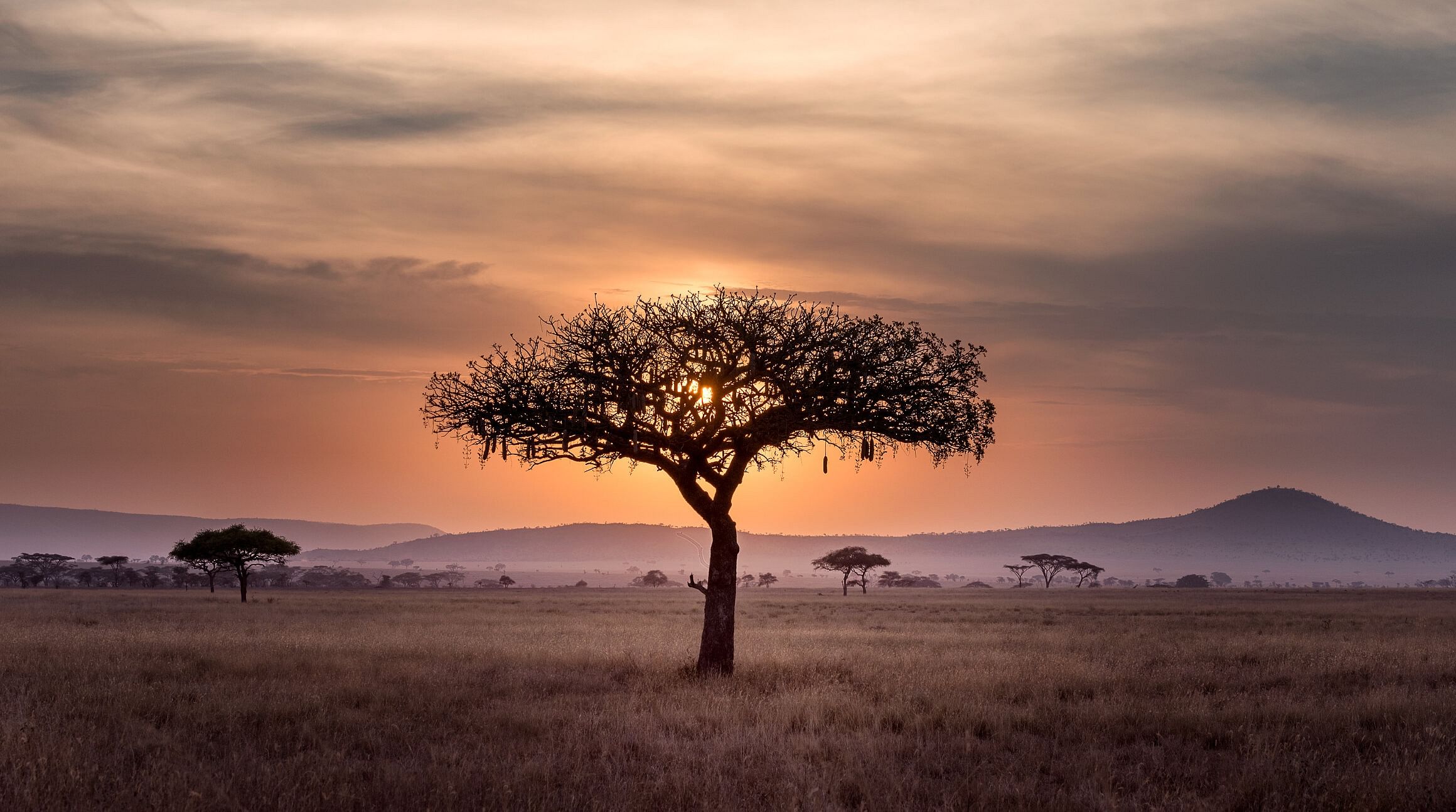 10. Tanzania
Add Tanzania to your summer travel list for a once-in-a-lifetime adventure. This African country has incredible wildlife, 21 national parks, Africa's tallest peak, and stunning beaches to explore. Summer is one of the best times to visit when the weather is cool and dry, and wildlife-spotting is at its prime. 
Go on a safari in Serengeti National Park to see the Great Migration. Over two million wildebeest, zebra, antelope, and predators make their way across the landscape from May to July. If you're a mountaineer, make your way to Mount Kilimanjaro to hike to the summit of Africa's tallest mountain. If you're after a beach adventure, visit the Zanzibar Archipelago for its warm, tropical waters and white sand beaches.
Off on an African adventure? Stay connected with a Tanzania eSIM from Airalo.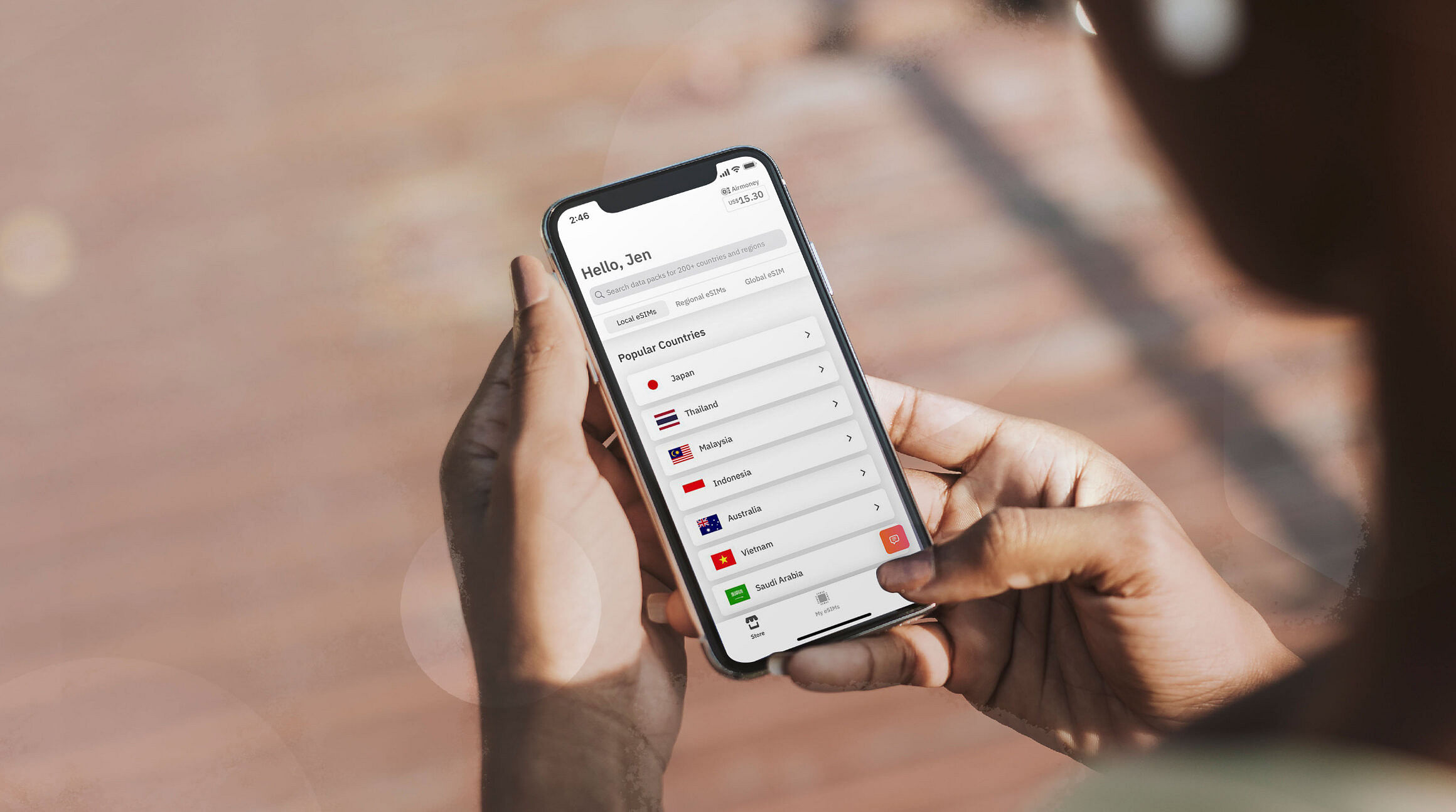 Stay Connected With an eSIM from Airalo
No matter where you travel, stay connected with an eSIM from Airalo. Airalo gives you access to affordable eSIMs for 200+ countries and regions — including each of our top summer travel destinations!
Why Airalo? Here are a few reasons to use an eSIM from Airalo when you travel:
Connect to a mobile network within minutes of arrival.
Choose from flexible local, regional, and global data plans.
Say goodbye to expensive roaming charges.
Store multiple eSIM data plans on your device.
Running out of data? Top up in the Airalo app.
Where will you travel this summer? Choose an Airalo eSIM to stay connected during your trip.